It's Swatch Sunday! My polish today is a sweet candy pink creme, She Bop from Deborah Lippmann. It's adorable! I'm wearing three coats with one coat of Seche Vive top coat.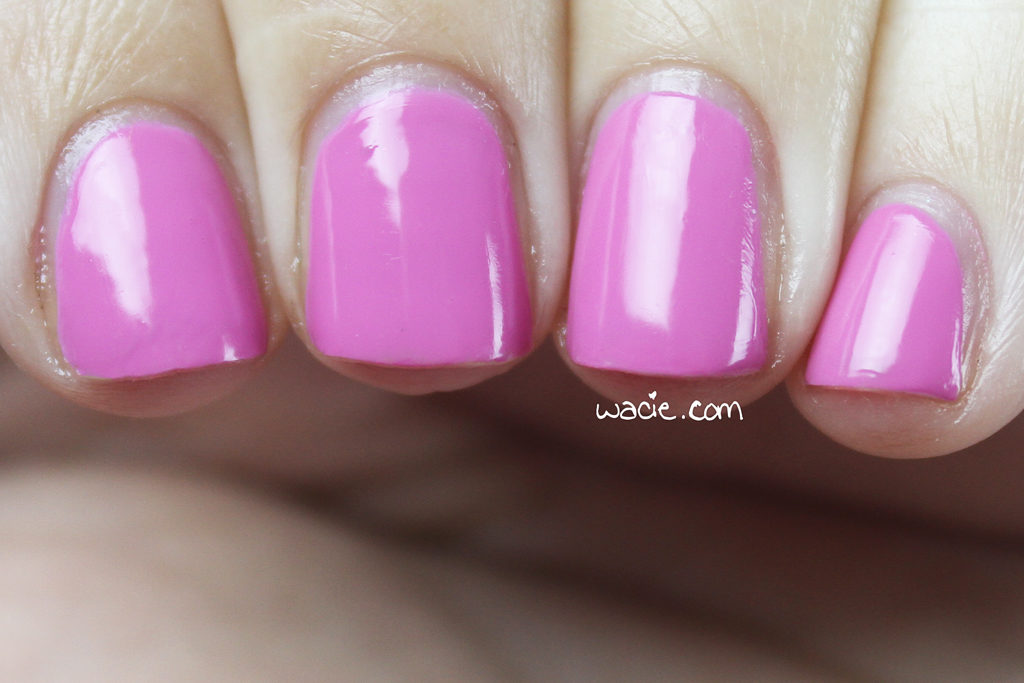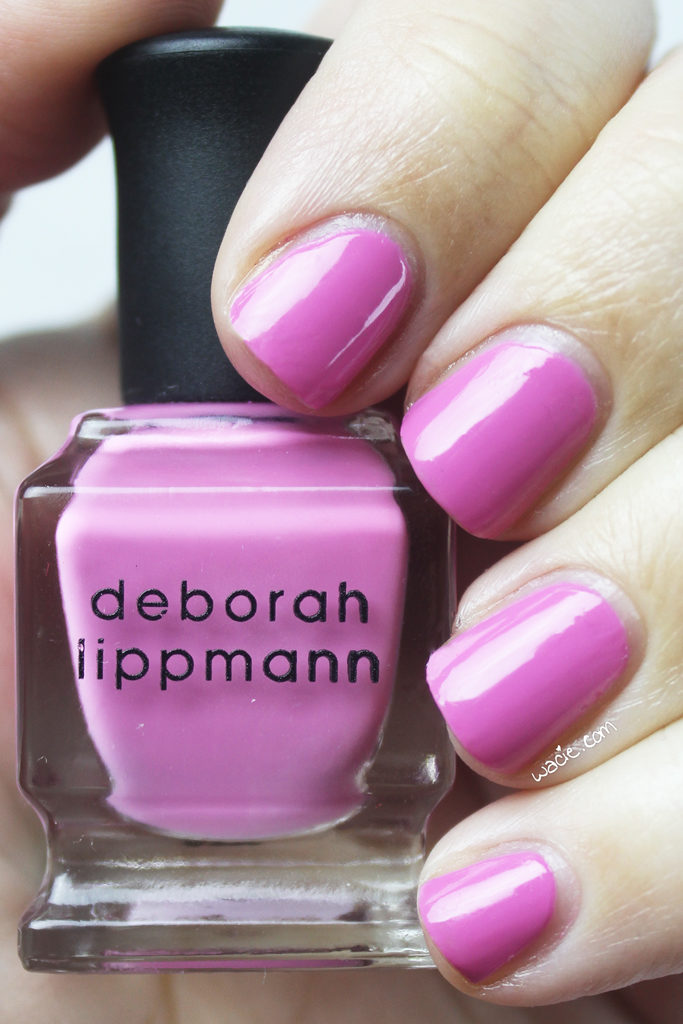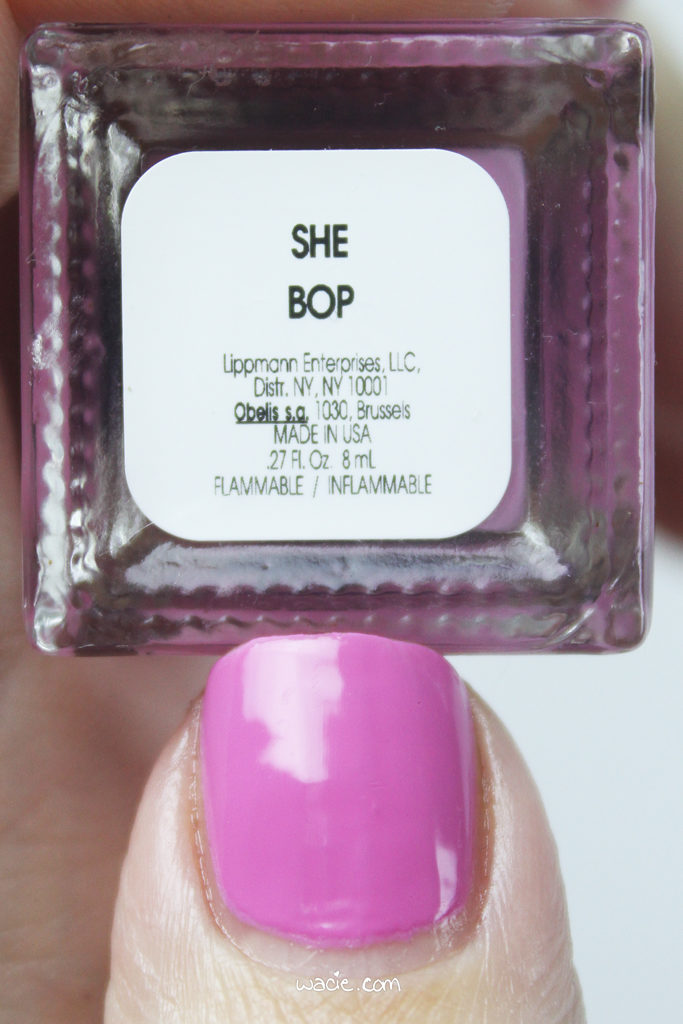 She Bop is, like I mentioned eariler, a pink creme polish. Application was good; the product consistency was easy to work with, and though the first couple coats seemed a bit thin, the third evened it out. The polish dries very glossy; I used top coat for extra shine and protection.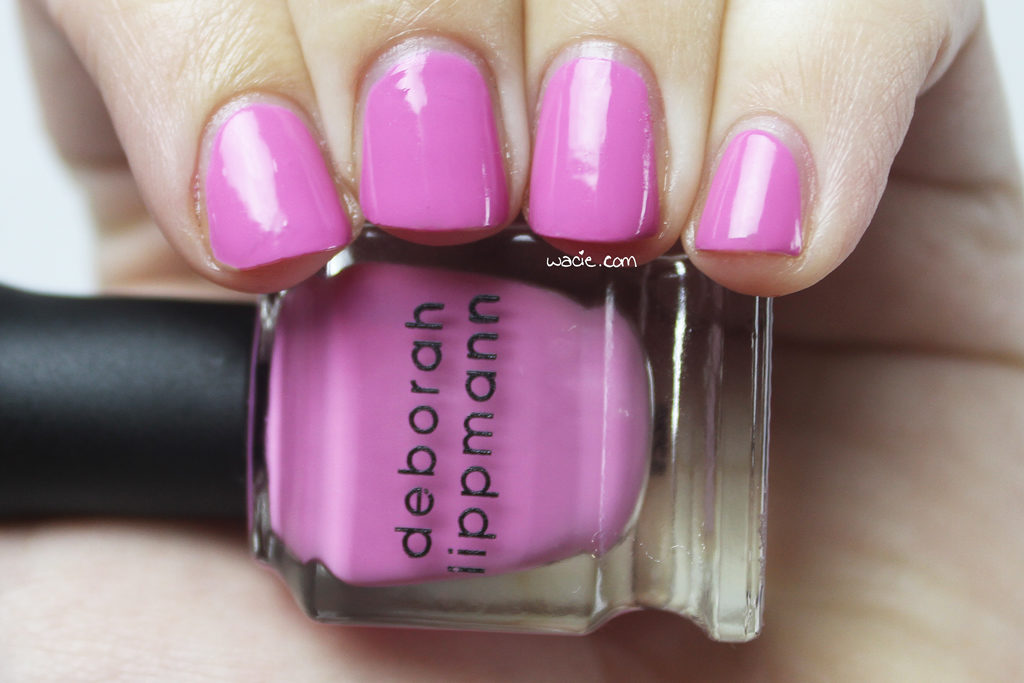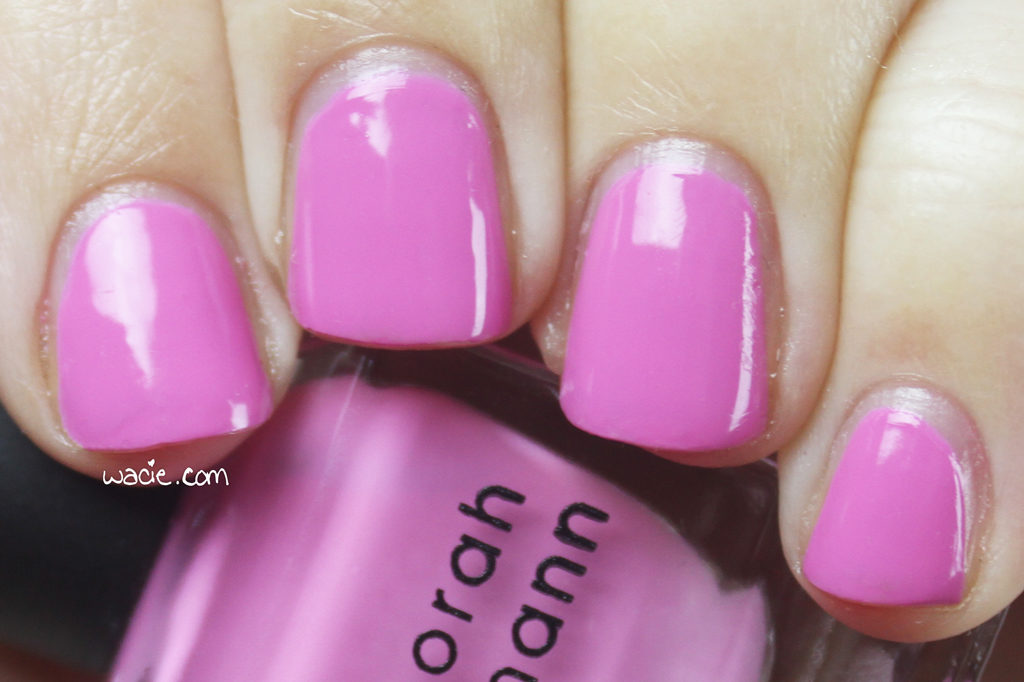 I have to say, this is the cutest pink polish I've worn in a while. I've had it on for a couple days now, and I keep looking at it and being pleased with it. It's a very ladylike shade, very classic. It's also one hundred percent appropriate for Valentine's Day, if you're into that. I'm a little sad about taking it off.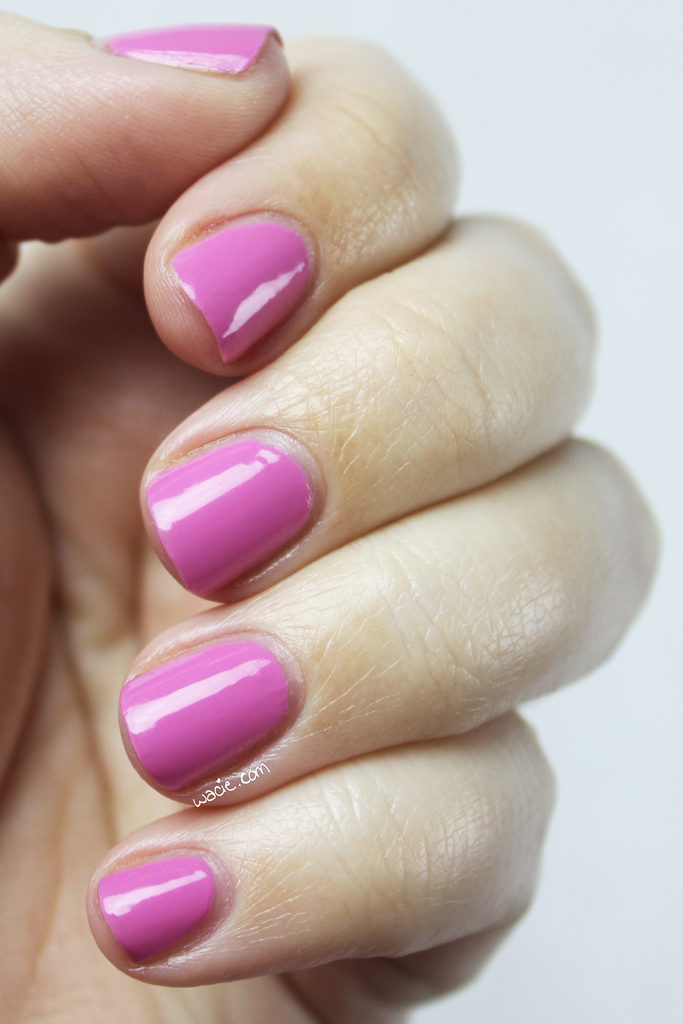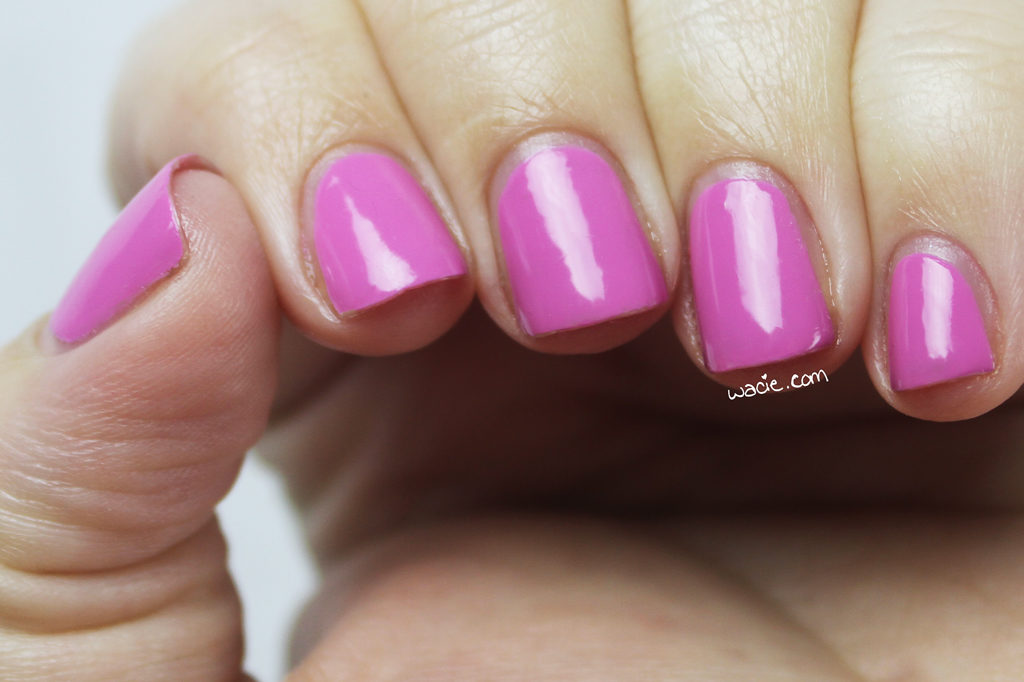 She Bop and other Deborah Lippmann polishes are sold in high-end stores; this one is from Sephora.
I bought this polish myself.