Hello, reader! It's Swatch Saturday again! I've got a Blue-Eyed Girl Lacquer prototype polish to share, and it's the first one in a while. This is SPD 1.3; I'm wearing three coats with one coat of Seche Vive top coat.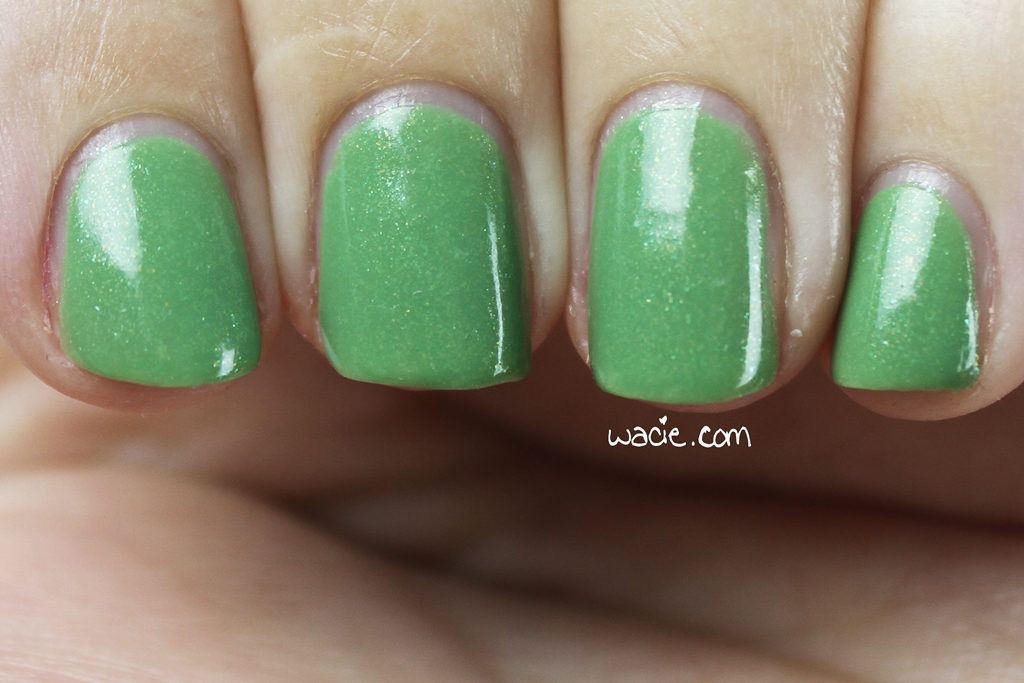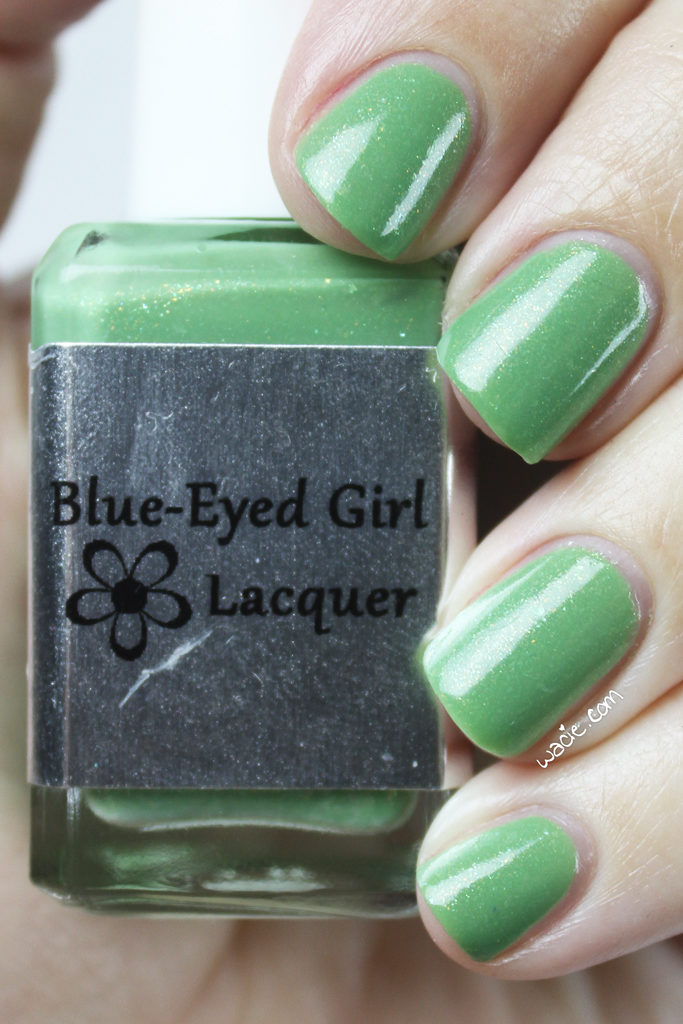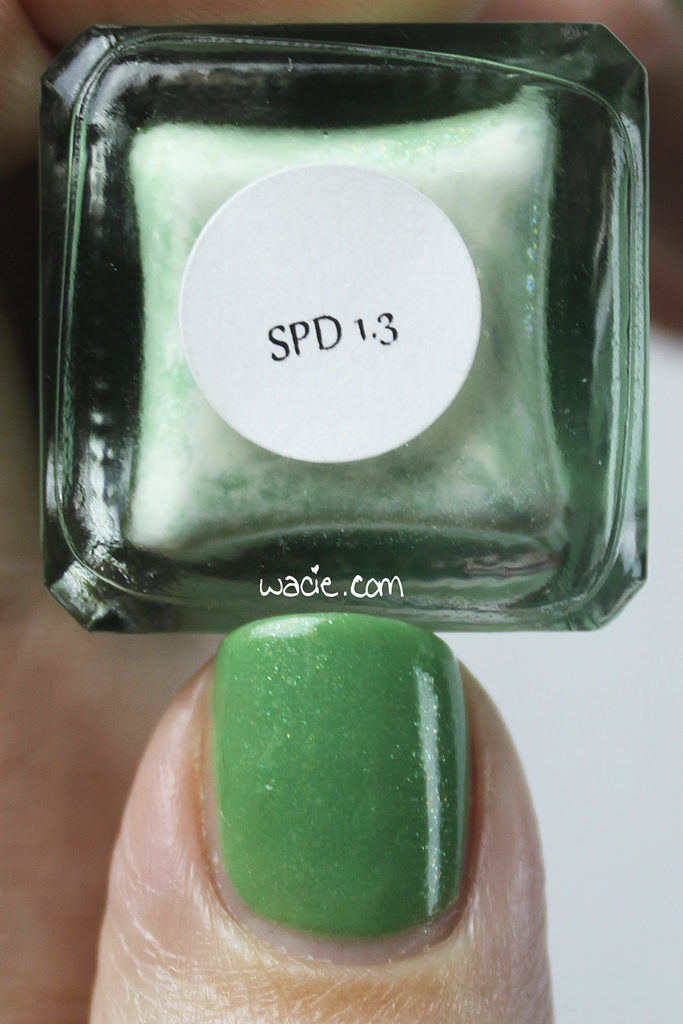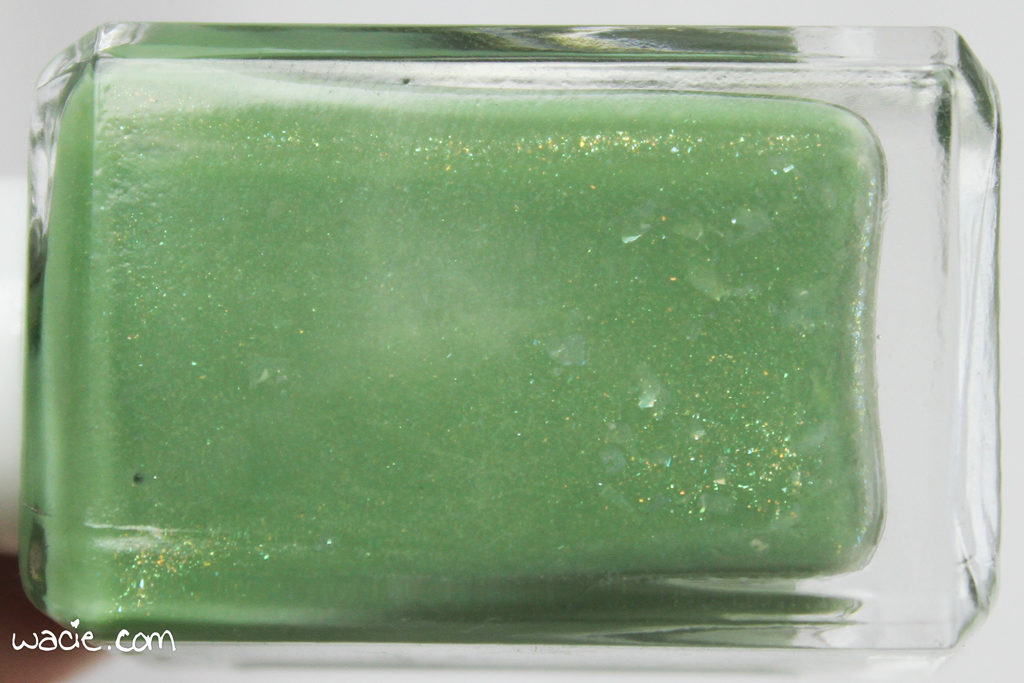 Prototype SPD 1.3 is a jade green creme with orange and green shimmers. It looks like there are some larger iridescent flakies in the bottle, but those either got covered up or didn't come out on the brush. Application was good; I had full opacity by the second coat, the product consistency was easy to use, and I had no issues with streaking or tugging. The polish dries quickly and with a glossy finish; I used extra top coat for protection.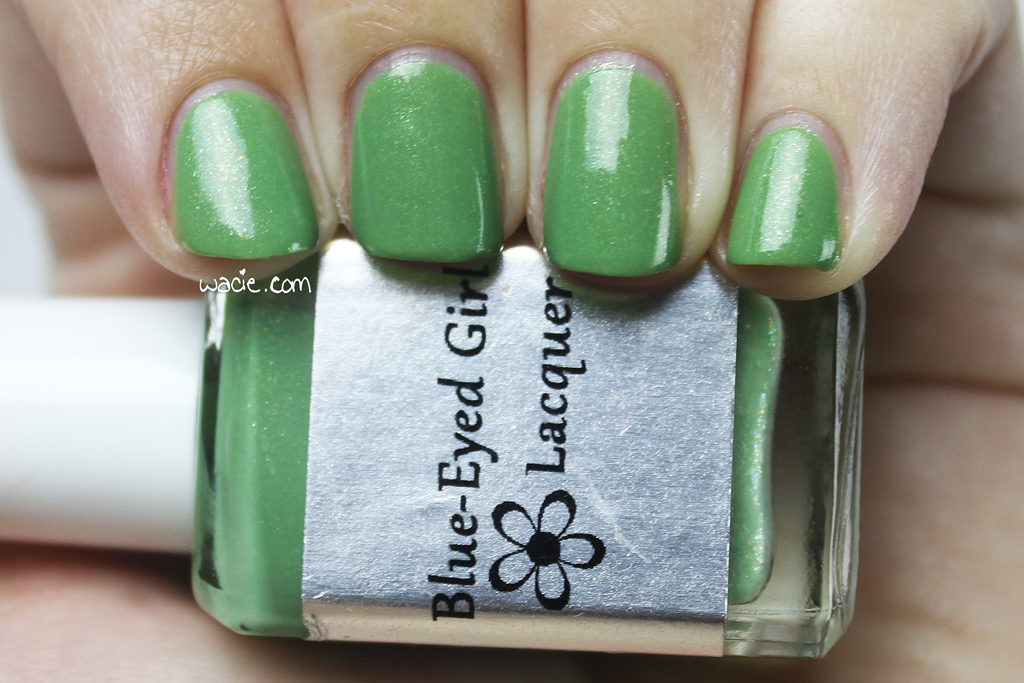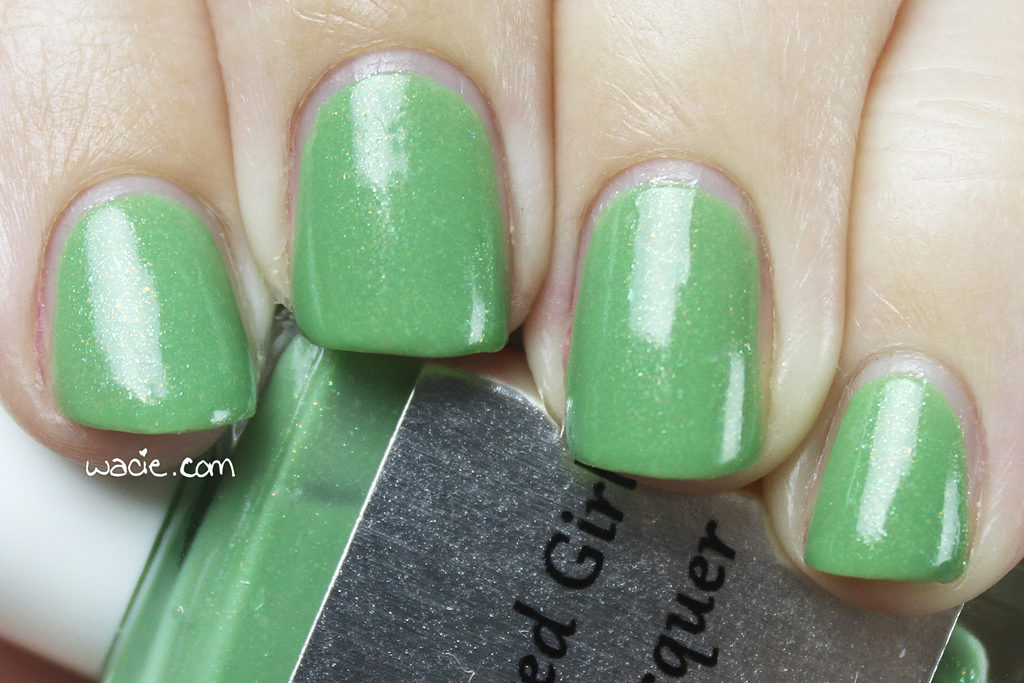 I love BEGL greens. They're always so striking. I'm fairly certain this polish is a prototype for BEGL Go Bragh, a St. Paddy's-themed limited edition from a few years ago. The jade color, as well as the orange shimmer, are found in both polishes. It's fun to see how polishes evolve. It's like I'm part of the process.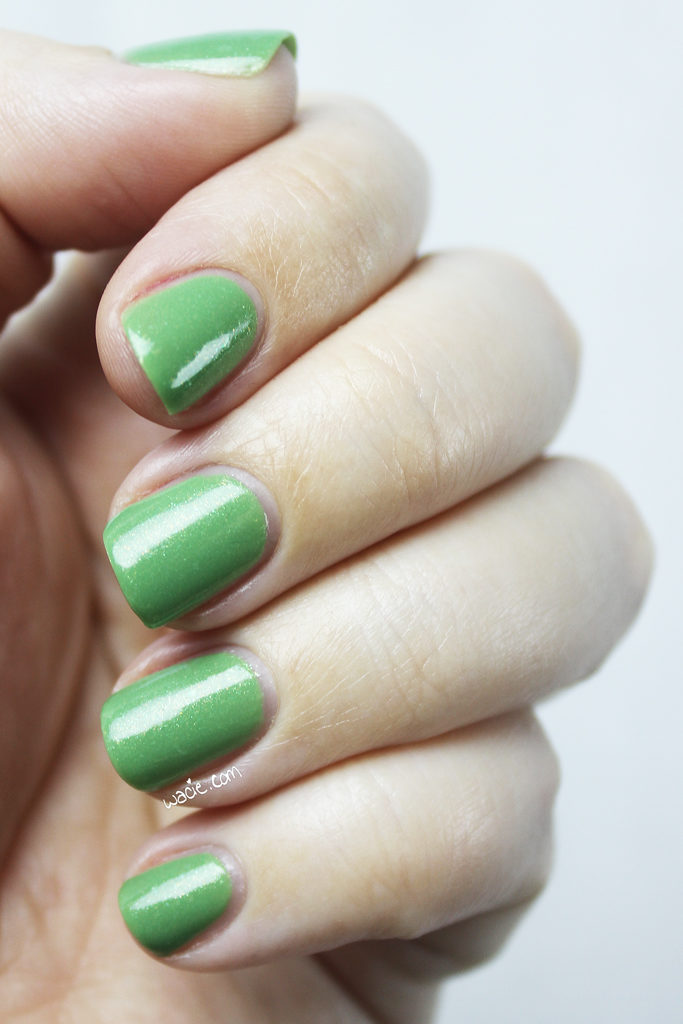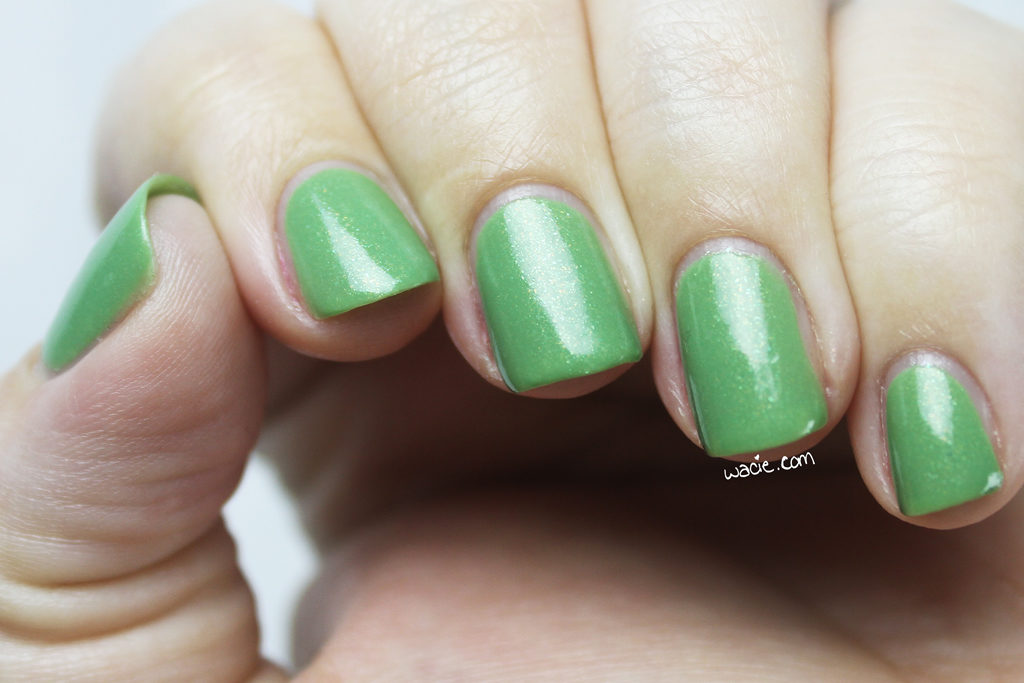 The following photos were taken in direct sunlight outdoors. The green is especially jadelike out in the sun, but the shimmer is a little harder to see. I'm especially digging the macro this round, just because I didn't think I'd get a good one. It was cloudy and sad outside the day I did this mani, but the day after was sunny and everything was awesome.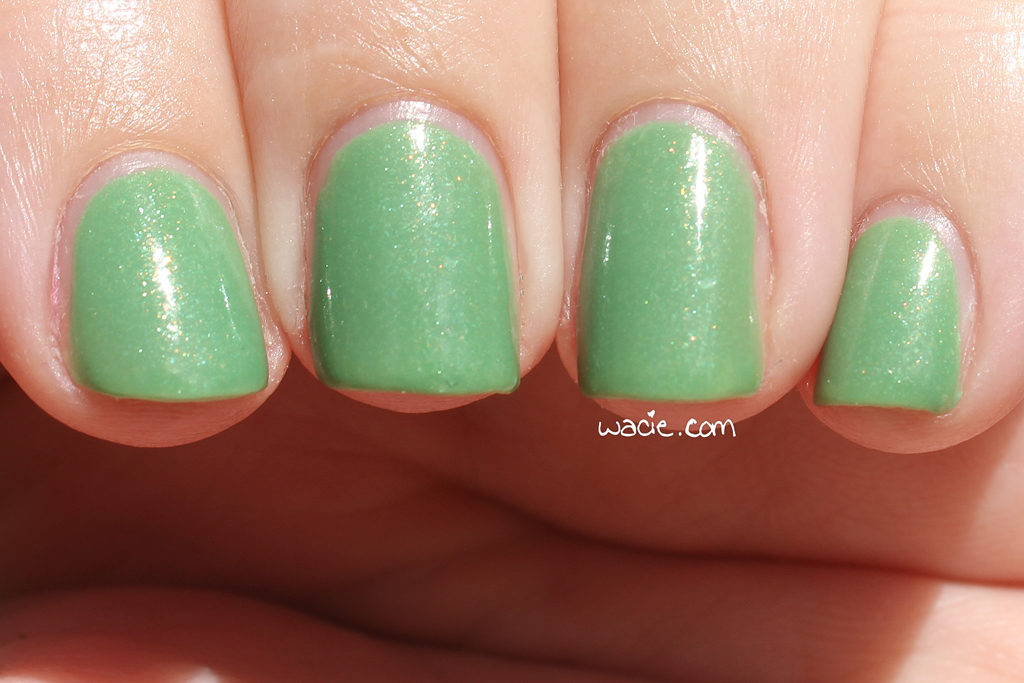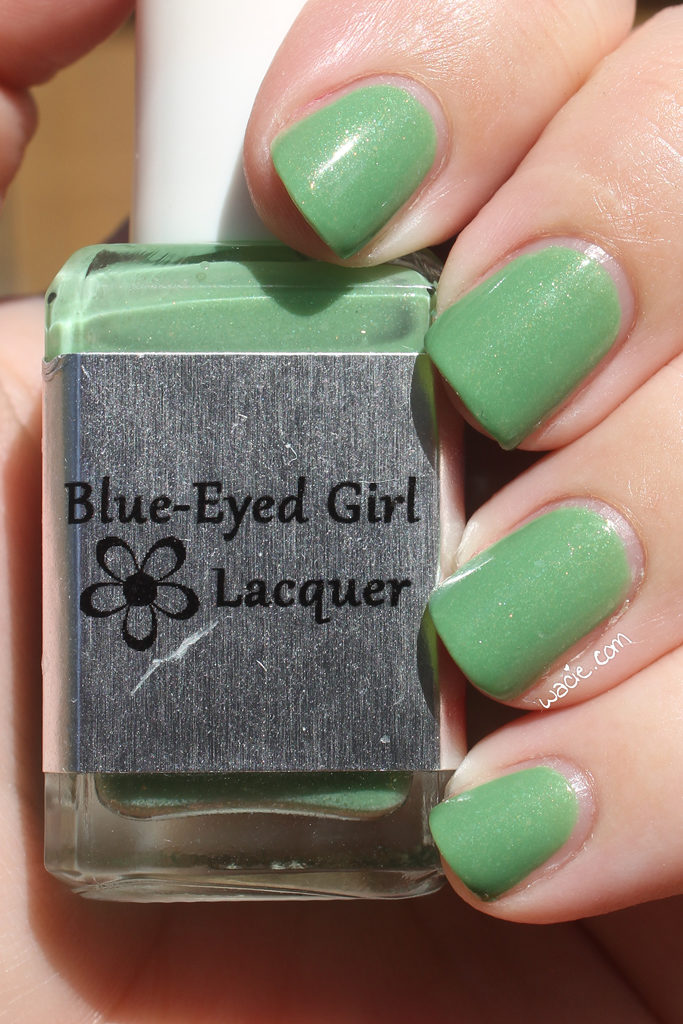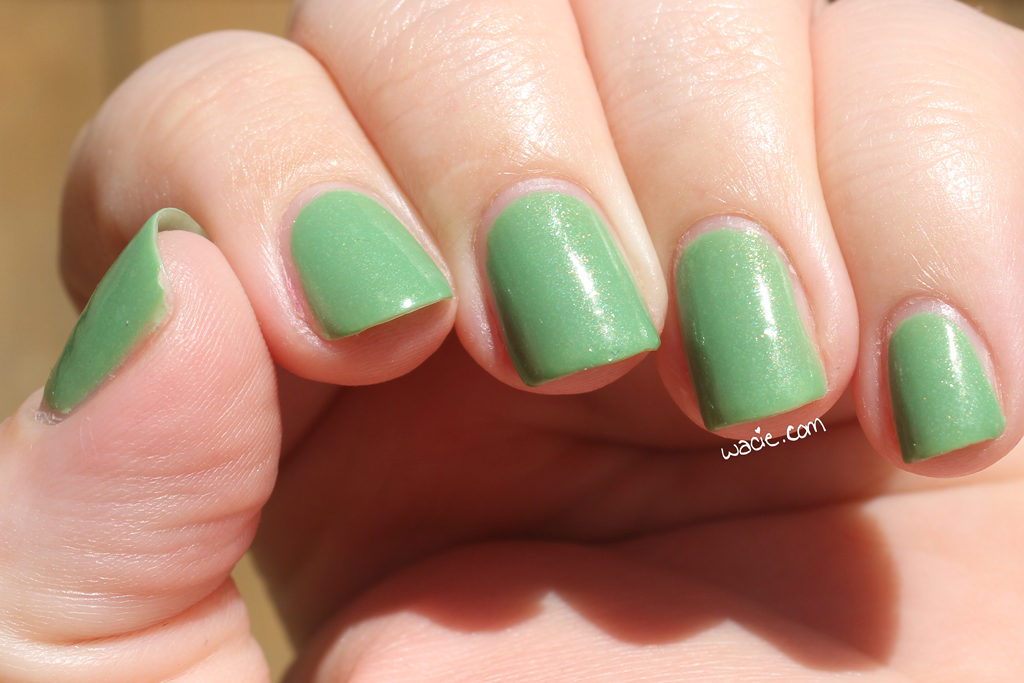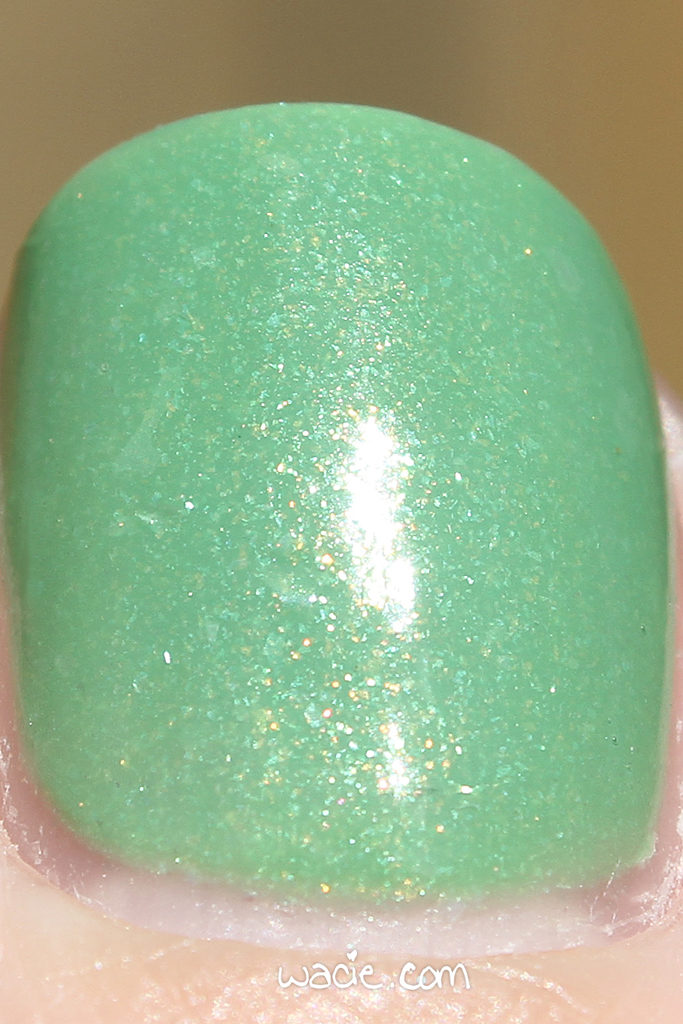 Prototype SPD 1.3 isn't available, but other BEGL polishes are sold in their online shop.
I bought this polish myself.