Hello, reader! Welcome back to Swatch Sunday! I love today's polish. It was one of my first-ever indies, and one of my first Different Dimension polishes (the other was Orion Nebula). Huge round glitters are still cool, right? This is Da Ba Dee; I'm wearing three coats with one coat of Seche Vive.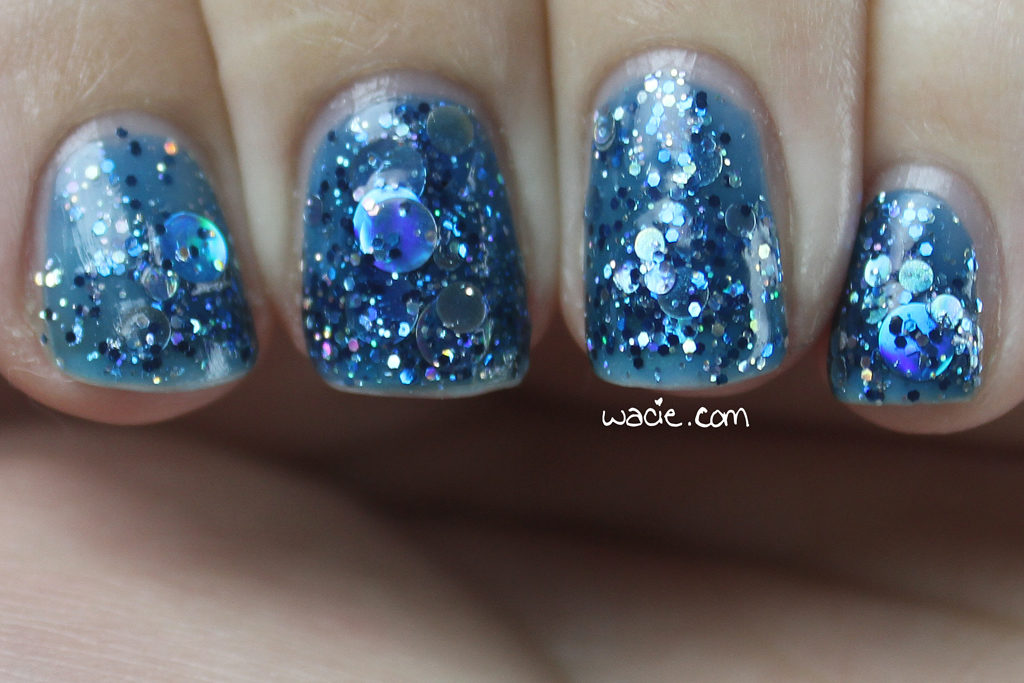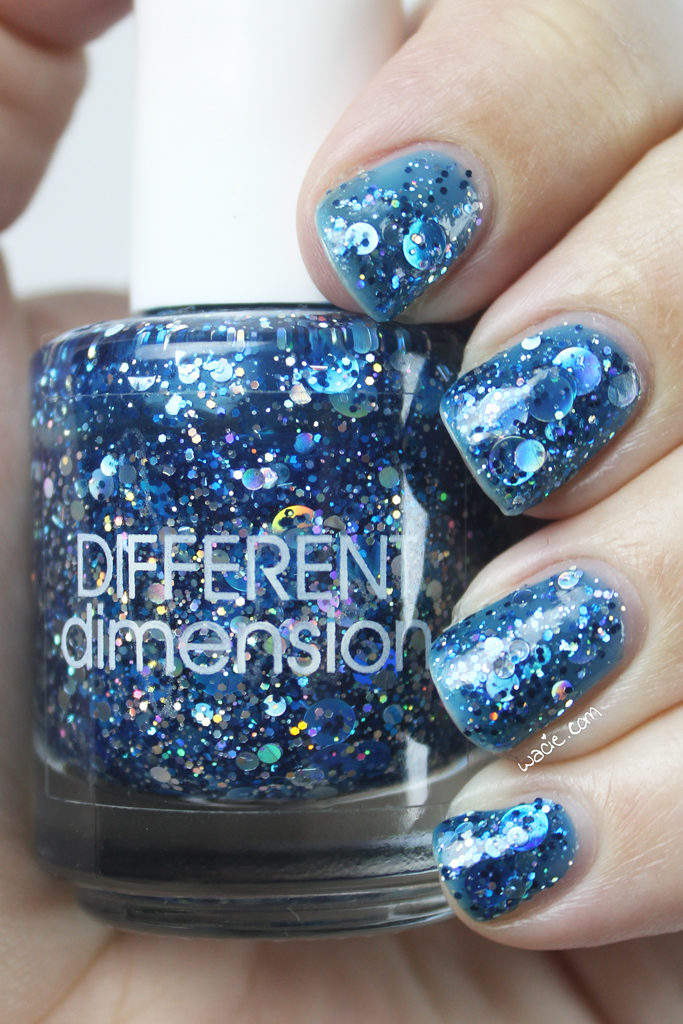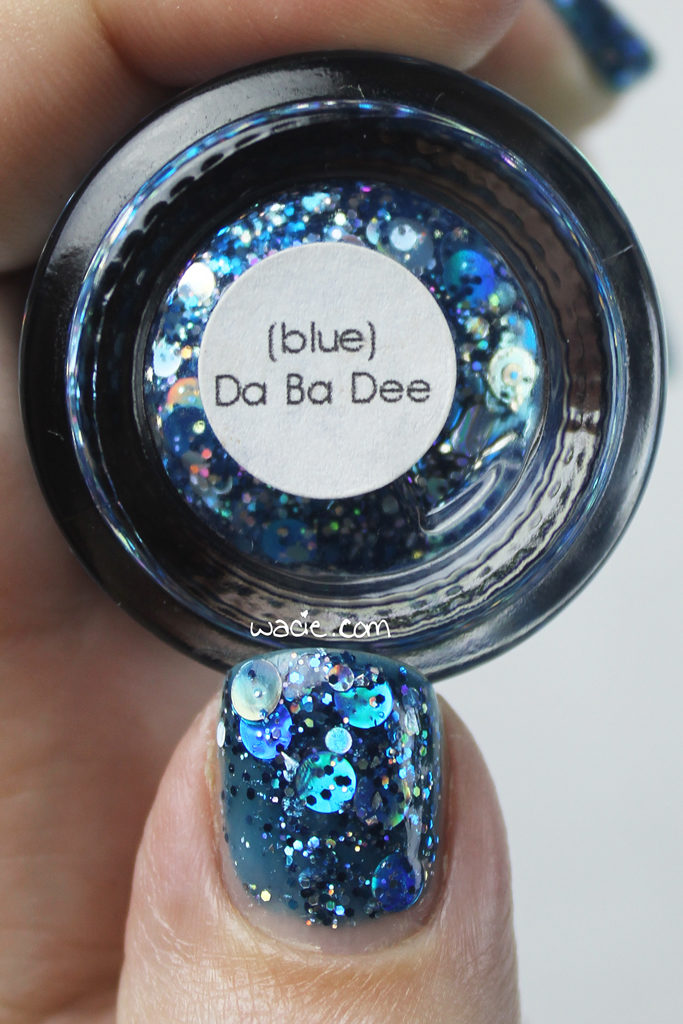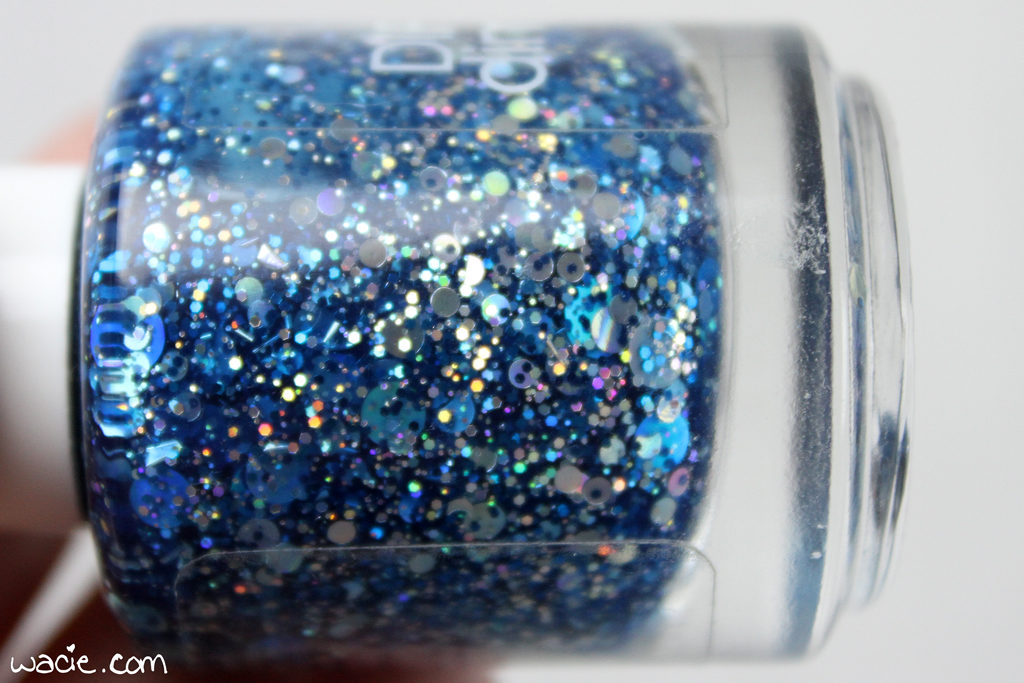 Da Ba Dee is a blue jelly with a variety of silver and blue holo glitters, the most prominent of which are the big round ones. Application was easy; the product consistency is on the thick side due to the glitter, but it still brushed on well. The larger glitters came out evenly; I didn't have to fish around for them much. The drying time was a little slow, but I suppose that's due to the thickness. I used top coat to speed up the drying time, as well as add extra shine and smoothness.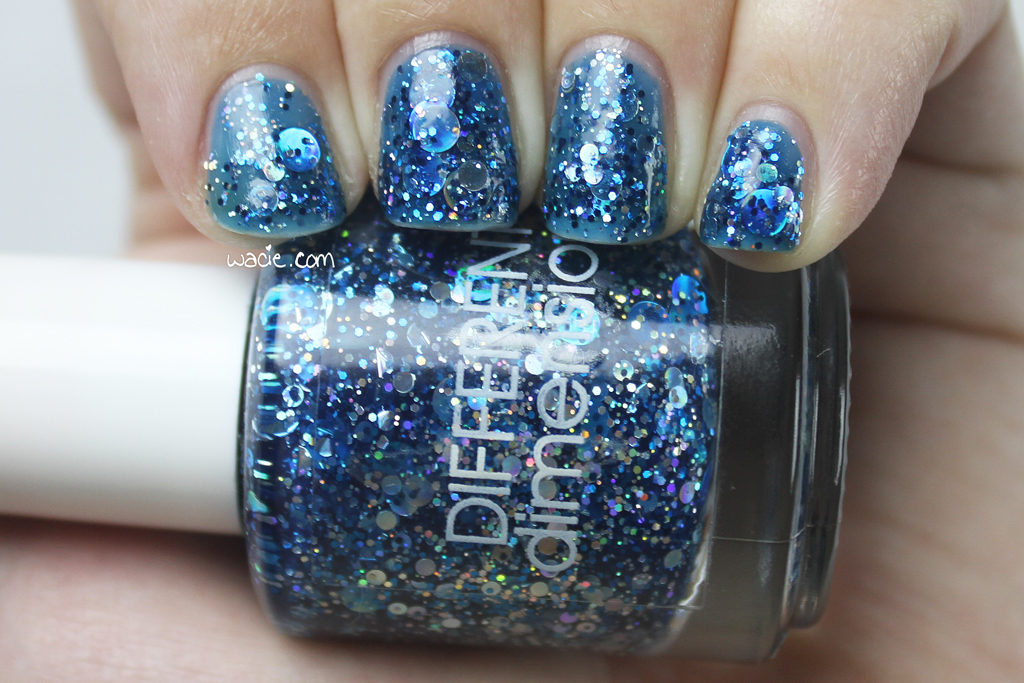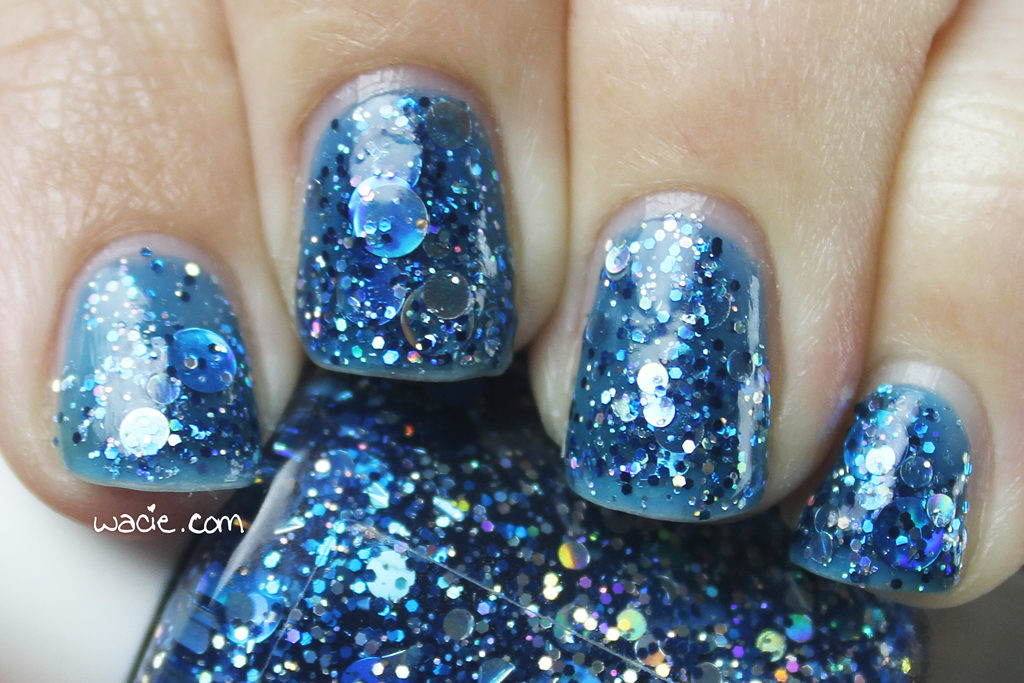 I love this polish. There's so much in it. There's not a lot of variety in the glitter, but that means there's nothing unnecessary in it, too. It's blue and silver and that's all it needs to be. The blue jelly is deep, but not so deep it obscures the darker colors. This polish is a winner.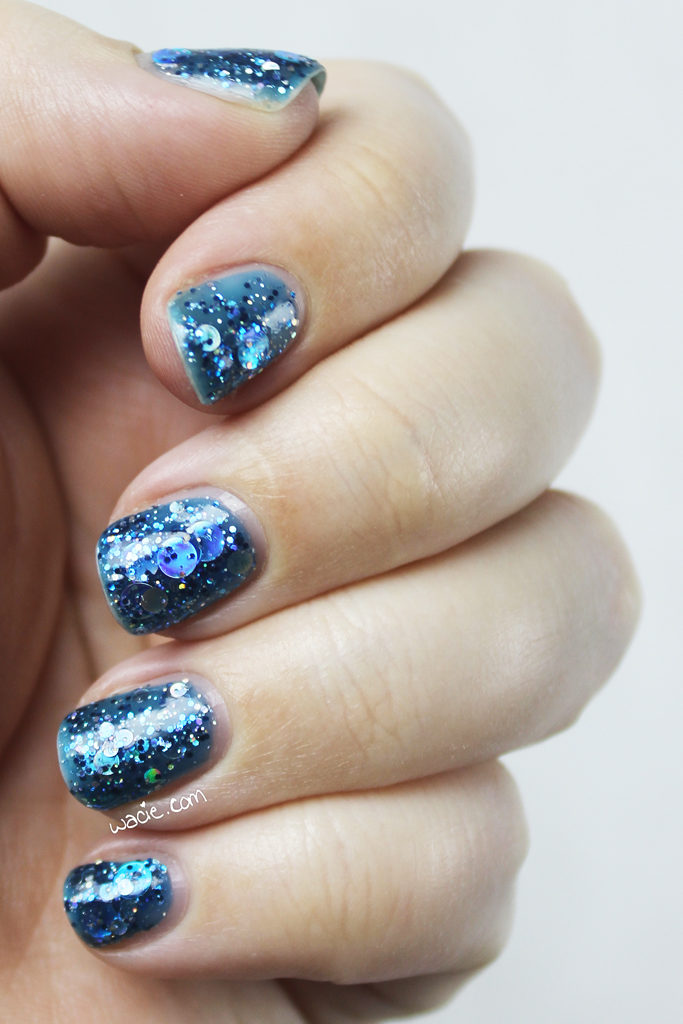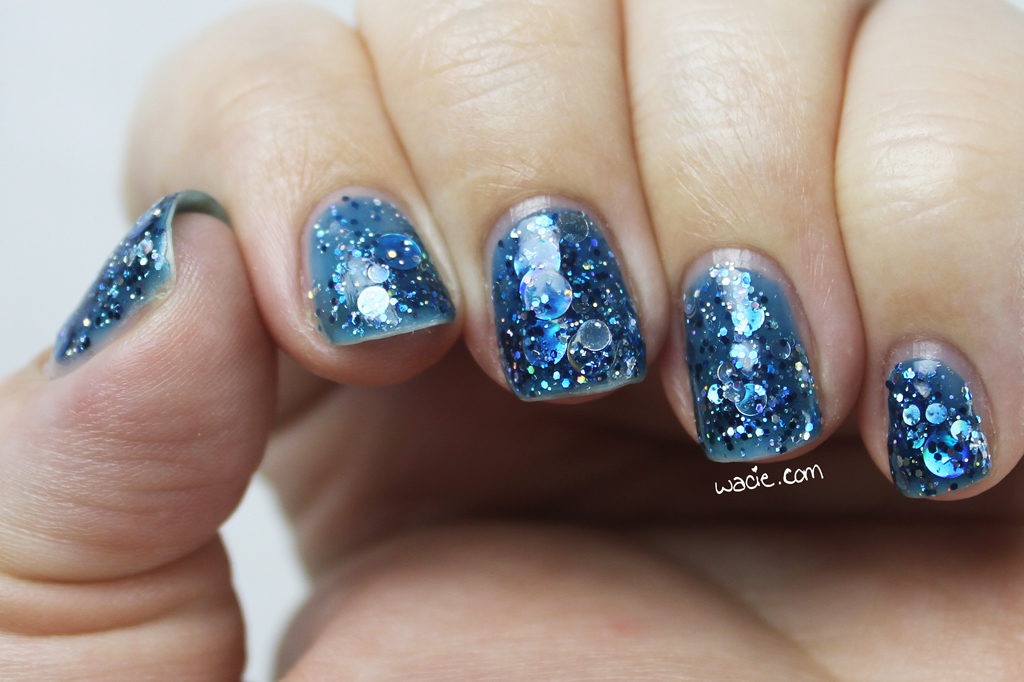 The jelly looks lighter in the sunlight, and you can see every bit of glitter. The following photos were taken in direct sunlight outdoors.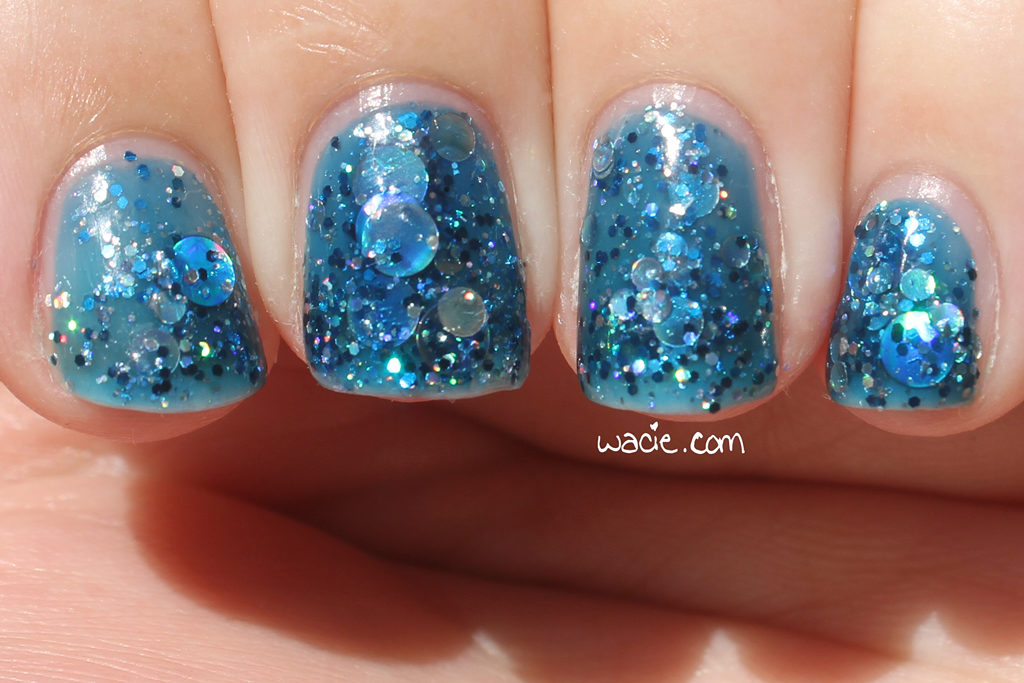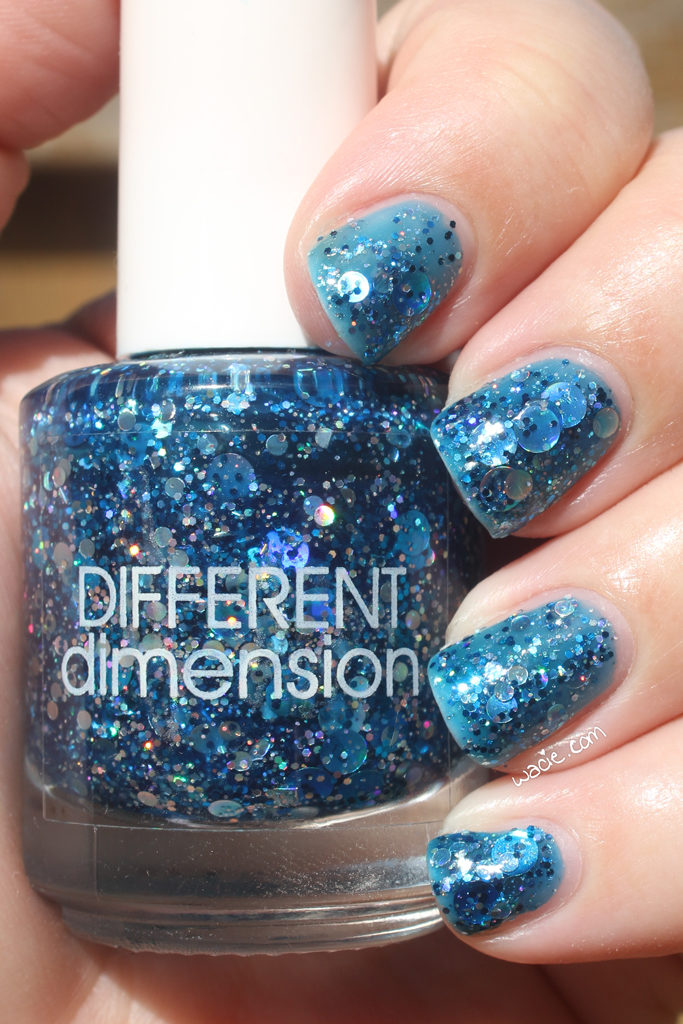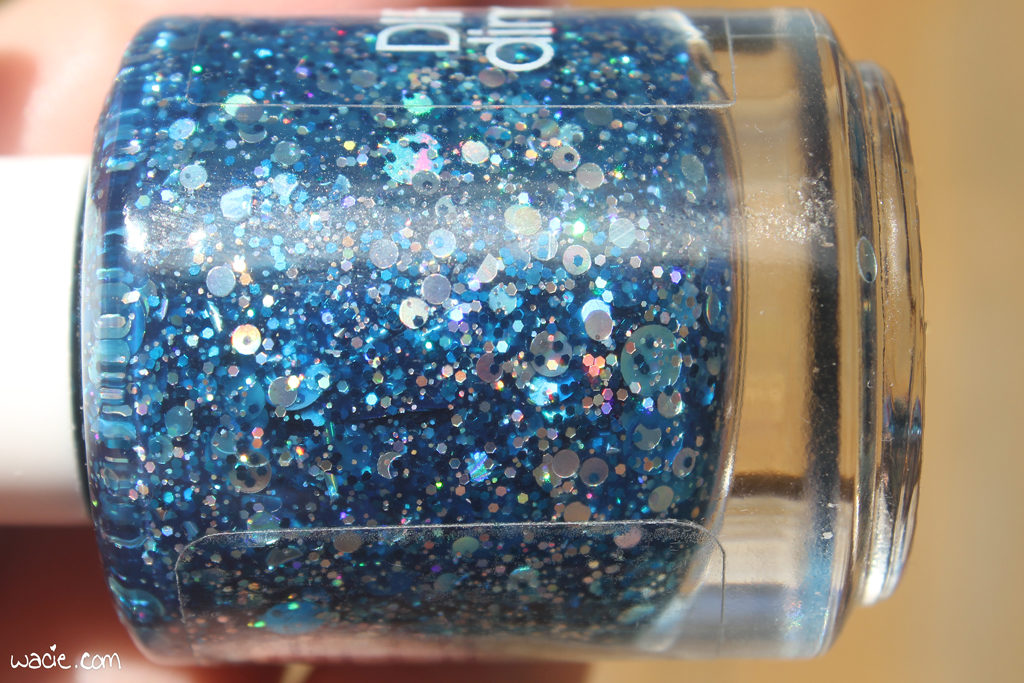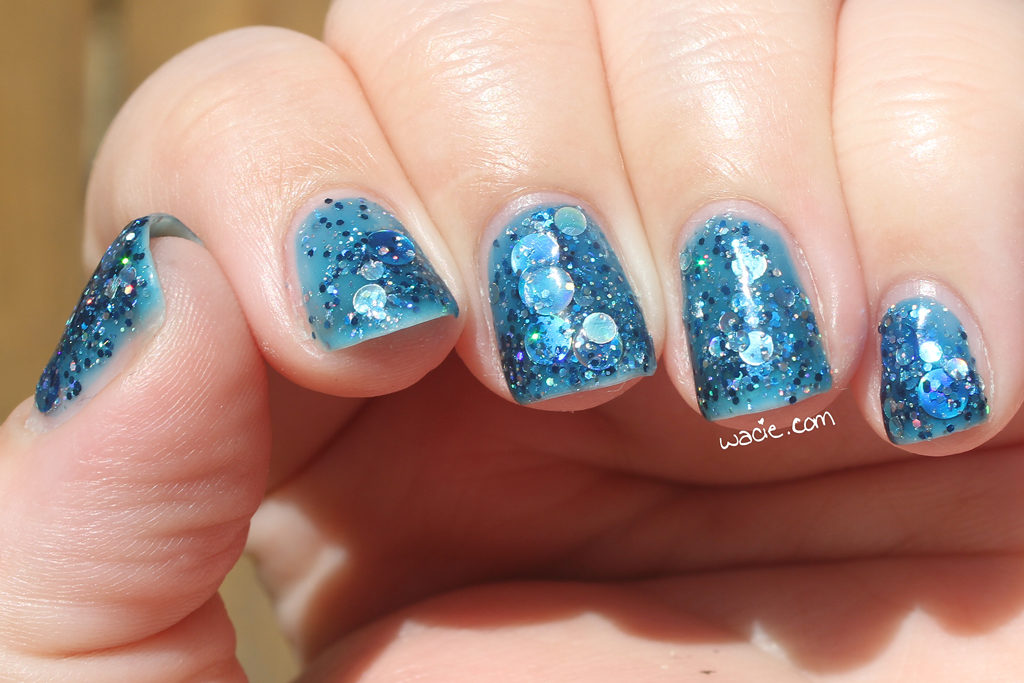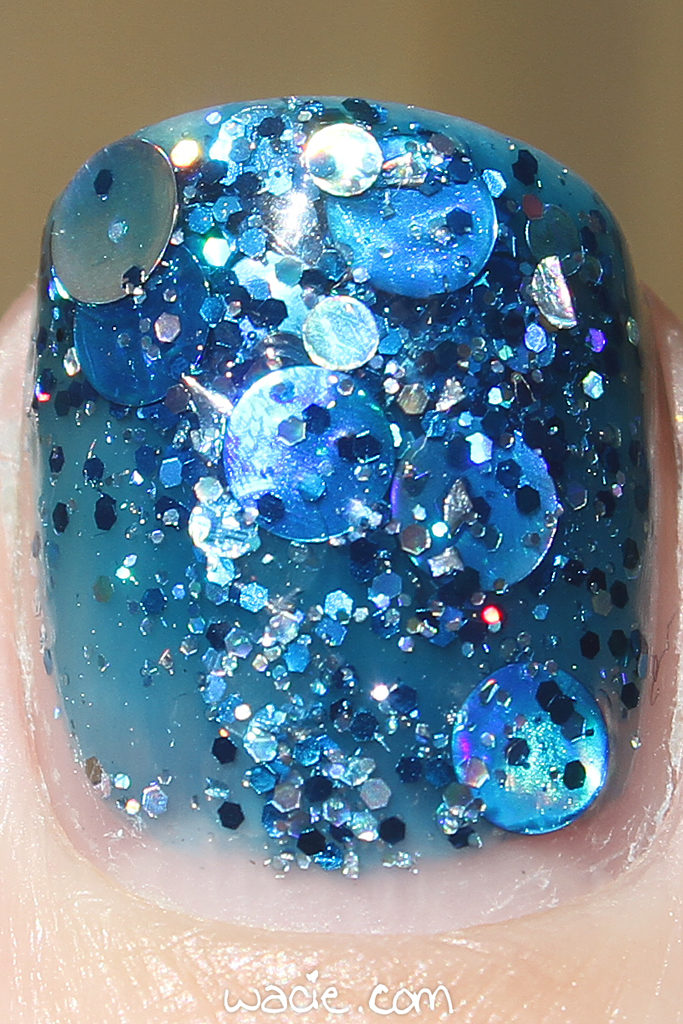 Da Ba Dee isn't in stock on the Different Dimension website, but there you can find other beauties.
I bought this polish myself.