This Manicure Monday has me trying to dress up my nubs a little. Actually, I paired these polishes months ago, and expected to see it on nails a little longer than this. Ah, well. On this lovely Blue Monday, I'm wearing three coats of Sinful Colors's All Mighty, and my accent nails are three coats of Different Dimension's (blue) Da Ba Dee. All nails are topped with one coat of Seche Vite.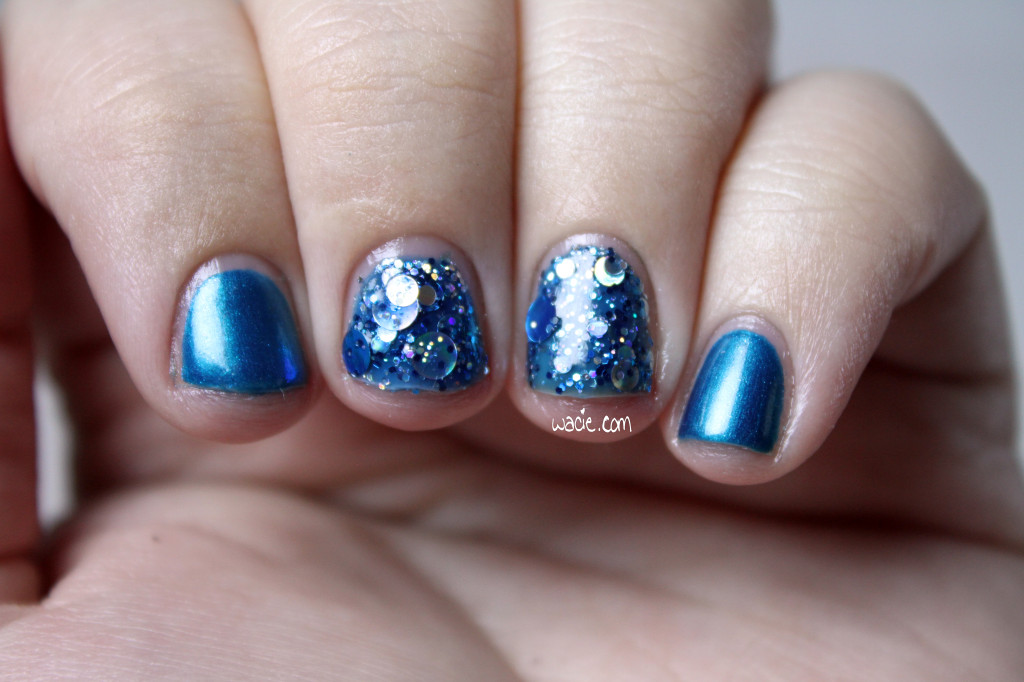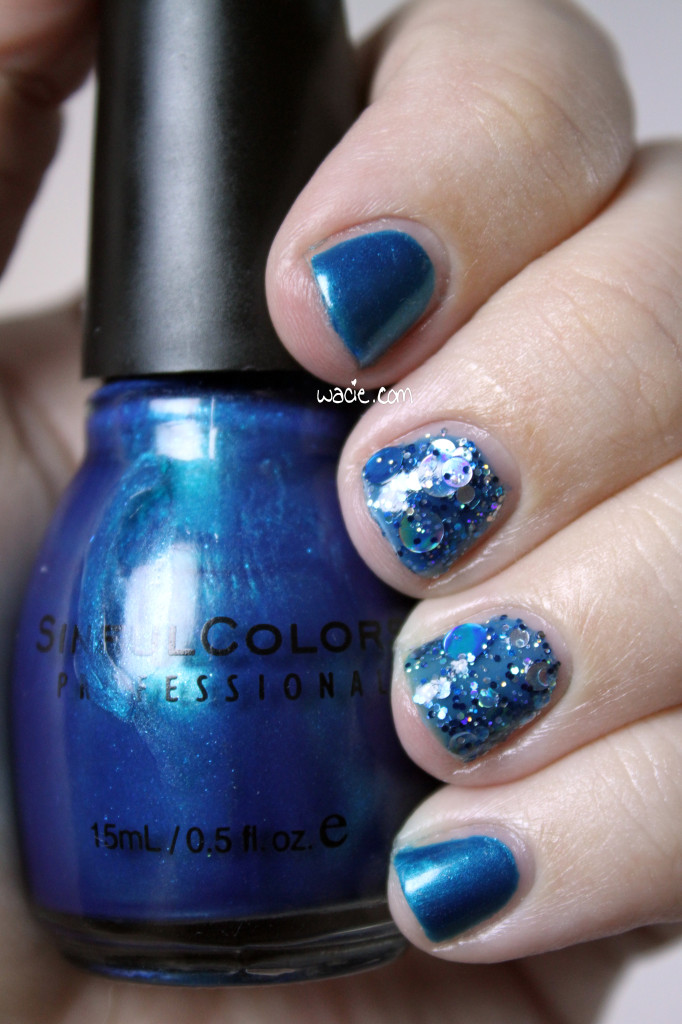 All Mighty is a deep turquoise polish with blue shimmer. It's fairly typical of a Sinful Colors polish; I mean that in the best way possible. It's opaque and dark from the first coat, the consistency is just right, and it dries quickly. I'm always surprised with Sinful Colors's quality. Two-dollar polish should not be this nice.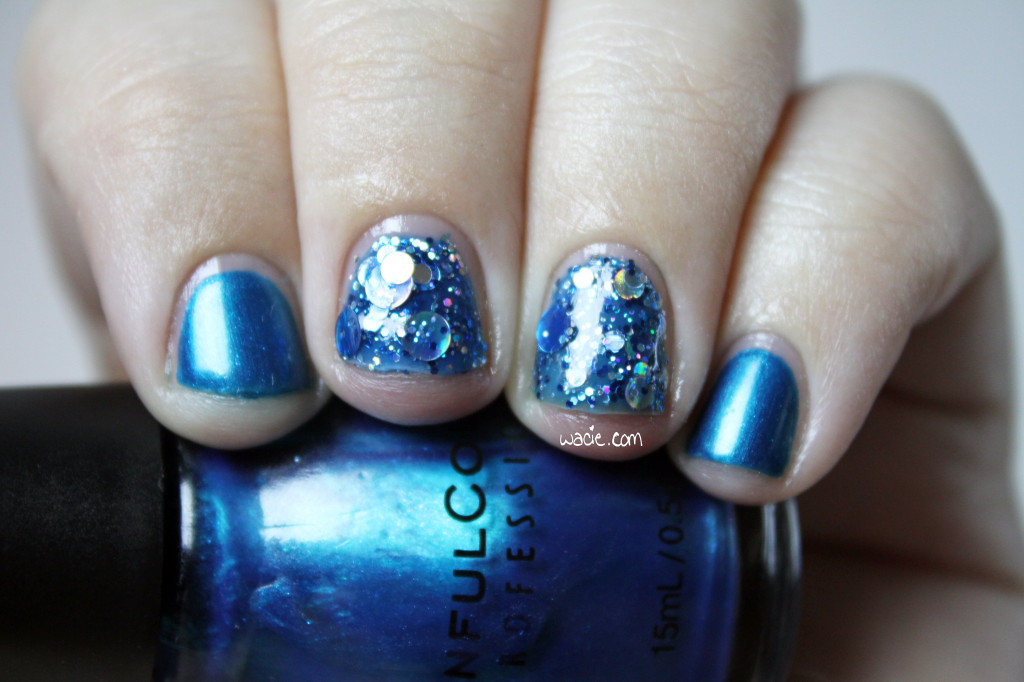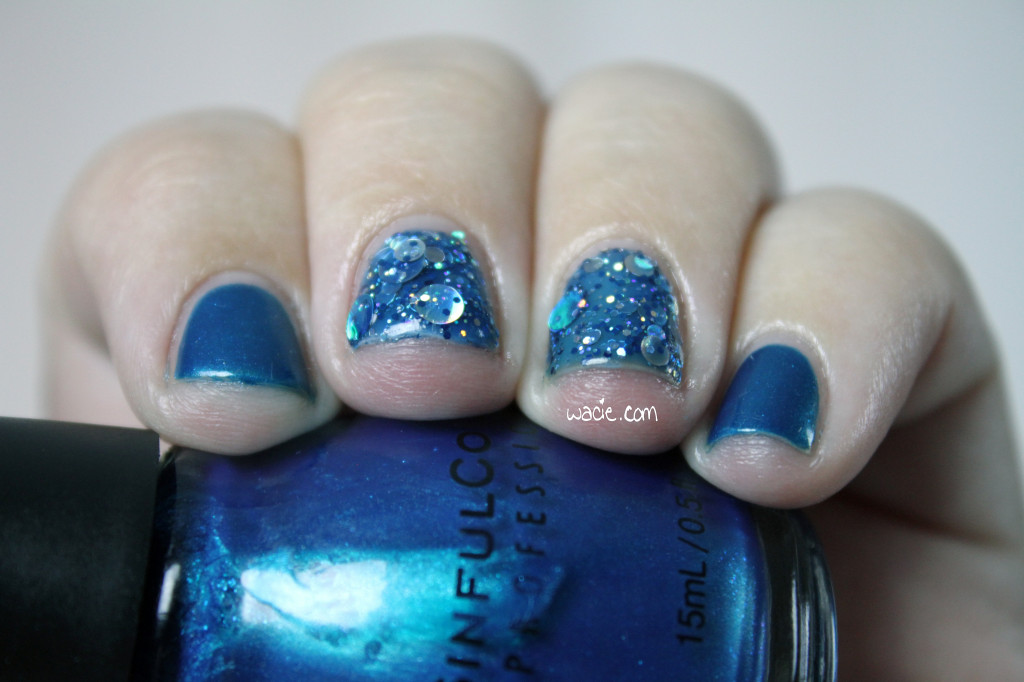 (blue) Da Ba Dee is a blue jelly with different shapes and sizes of silver and blue holo glitters. Naturally, it steals the show in this mani. The larger glitters do sink, but they're easy to grab when the bottle sits upside-down for a few minutes. It's not too much of a problem. It's also a teensy bit difficult to apply to these little nails; some of the large dot glitters are almost the size of my whole nail. I'm exaggerating, but you know what I mean. The jelly base is thin, so layering is very easy with it. It's a very nice polish.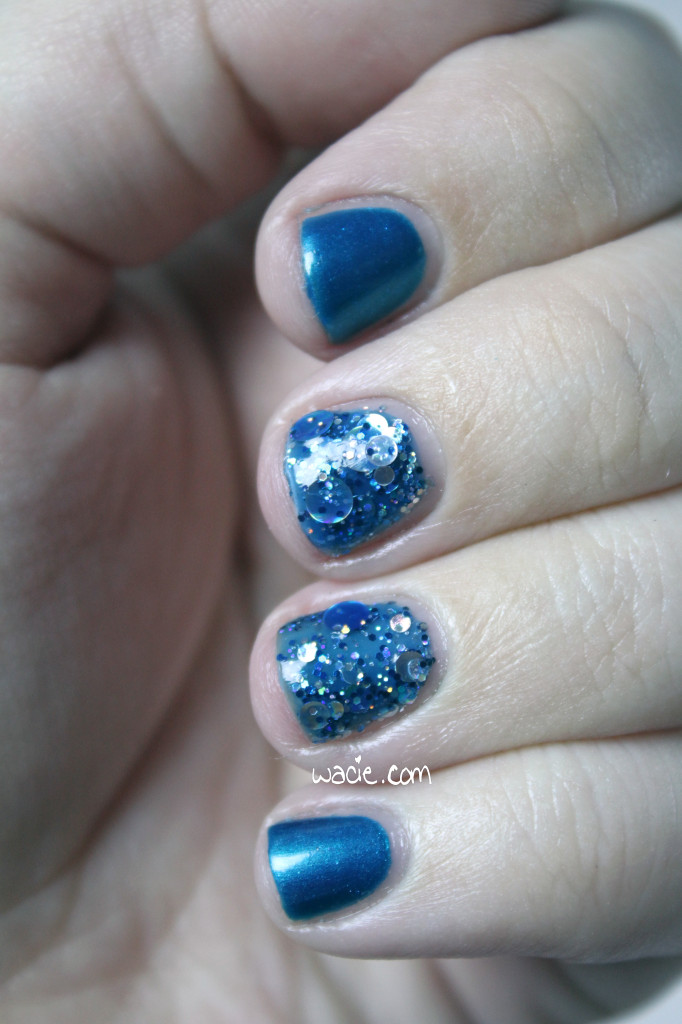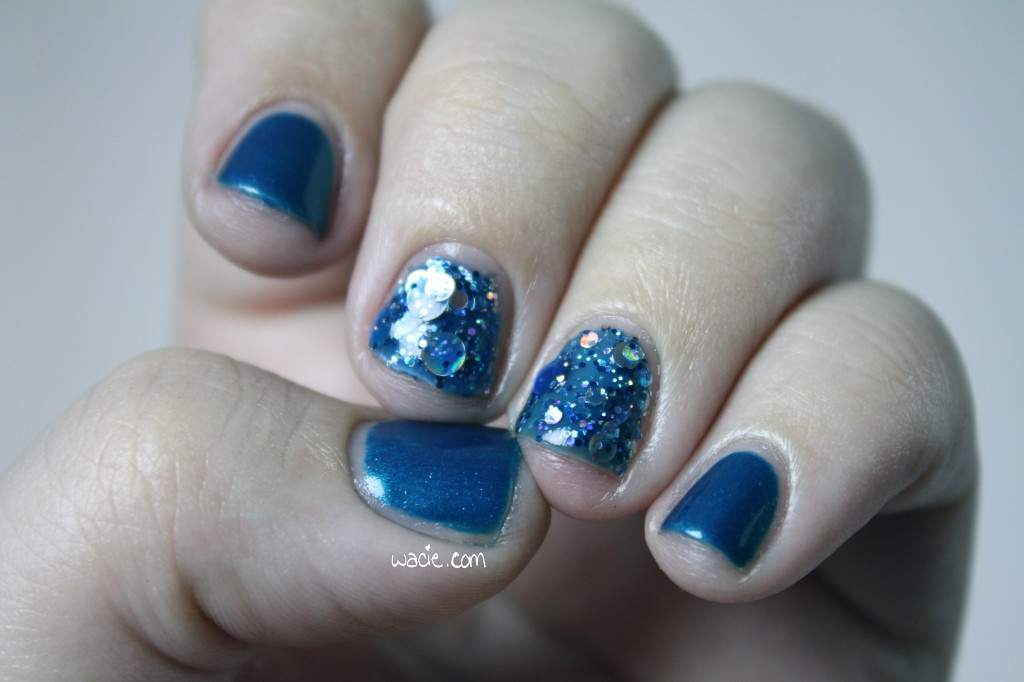 Not bad, nubs. Not bad at all.