Skybright is my Wacie Wednesday pick this week. This calm blue crelly contains three different colors of small blue hexes and squares. I'm wearing three coats with one coat of Seche Vite.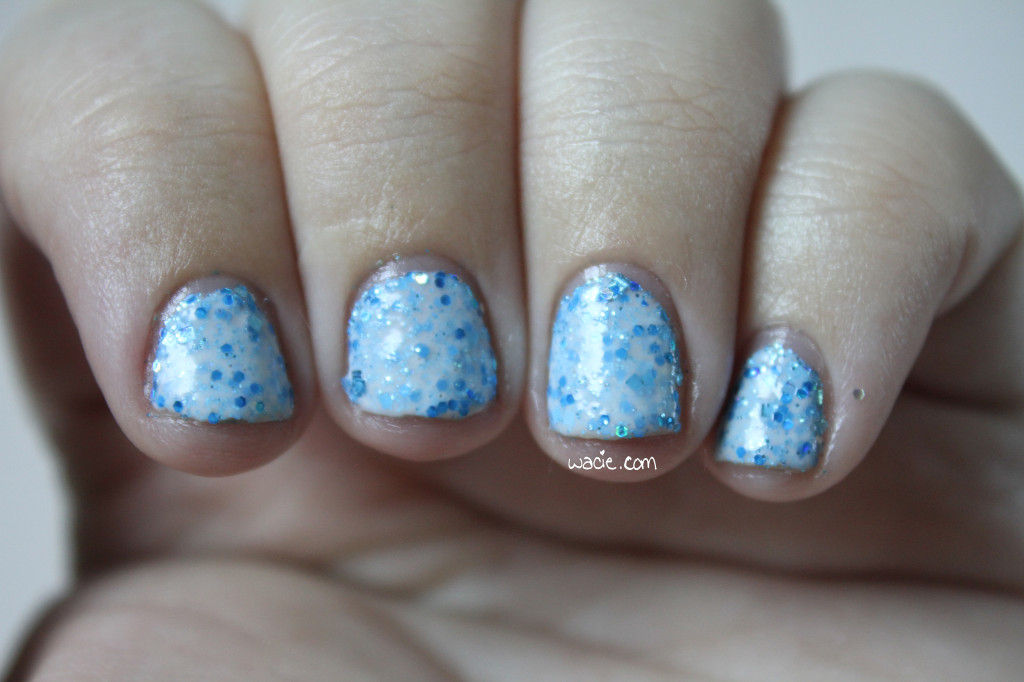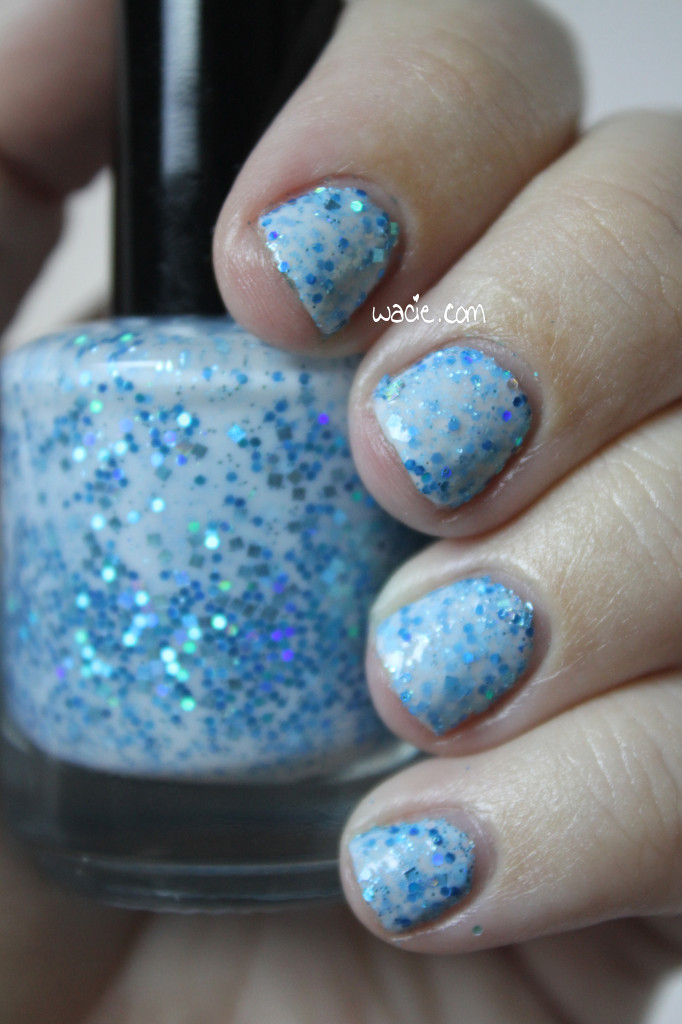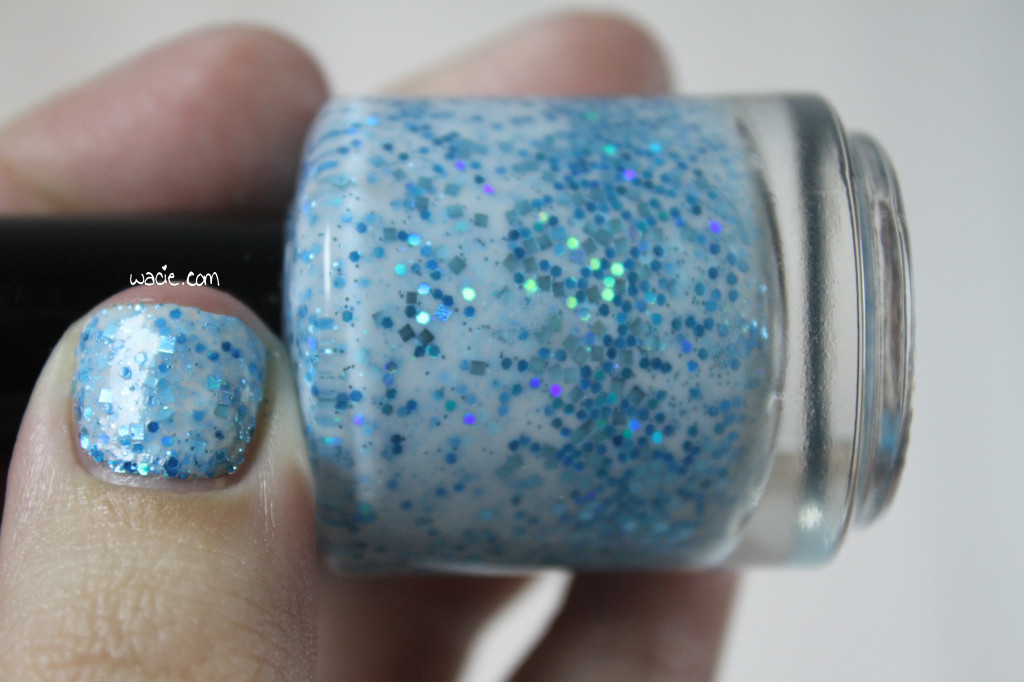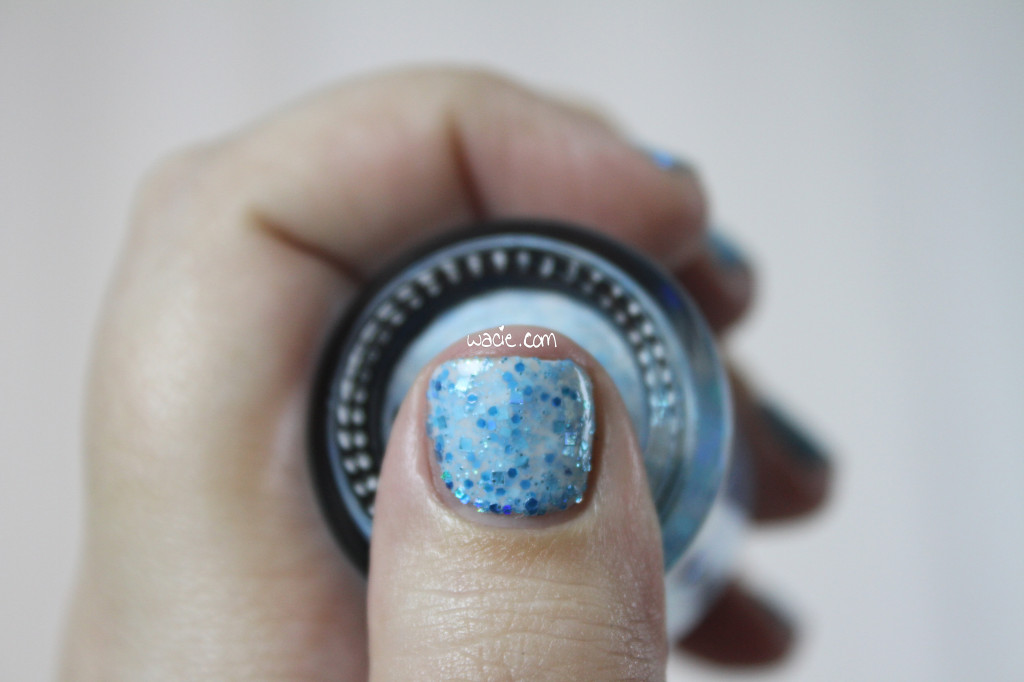 So there's a lot of glitter in here, probably more than it needs. Skybright dries with a gritty textured finish, and is still gritty after applying top coat. Because there is so much, it does dry quickly. It dries semi-matte, but that's tough to notice with all the glitter shining in your face.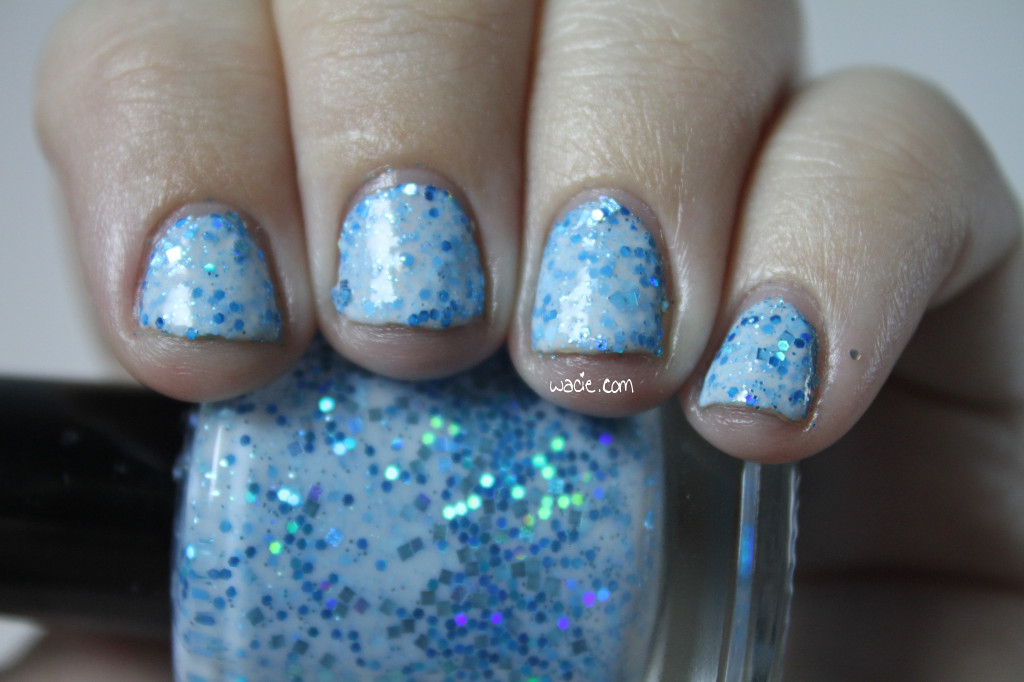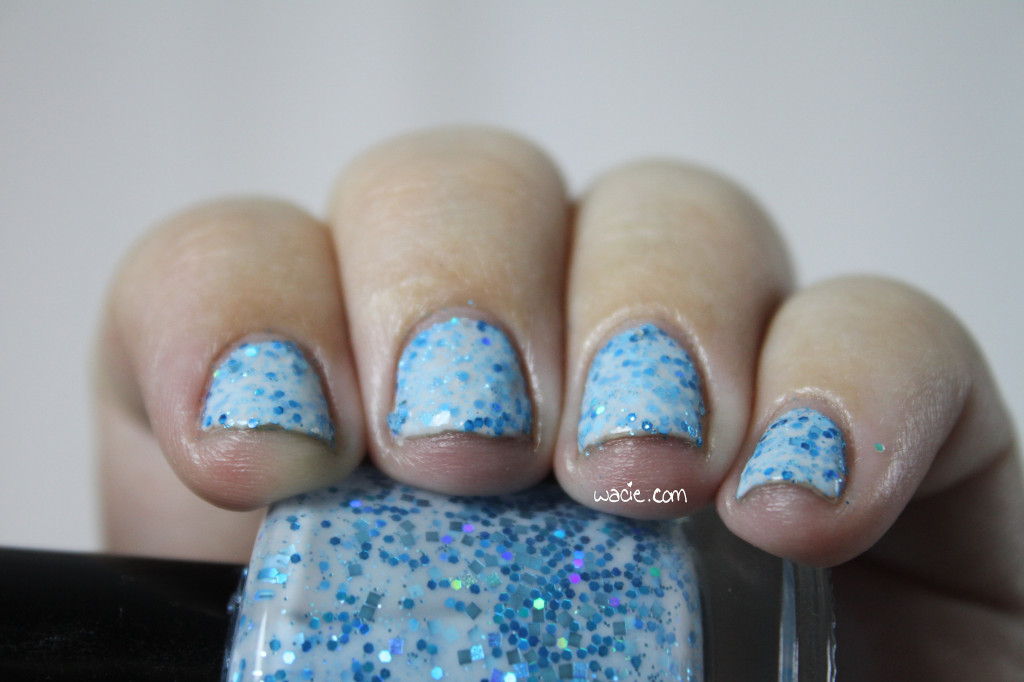 I must still be bitter about having to cut my nails, because I can't stop thinking about how good this would look on longer nails. The roughness of the polish is emphasized by the shortness of my nails.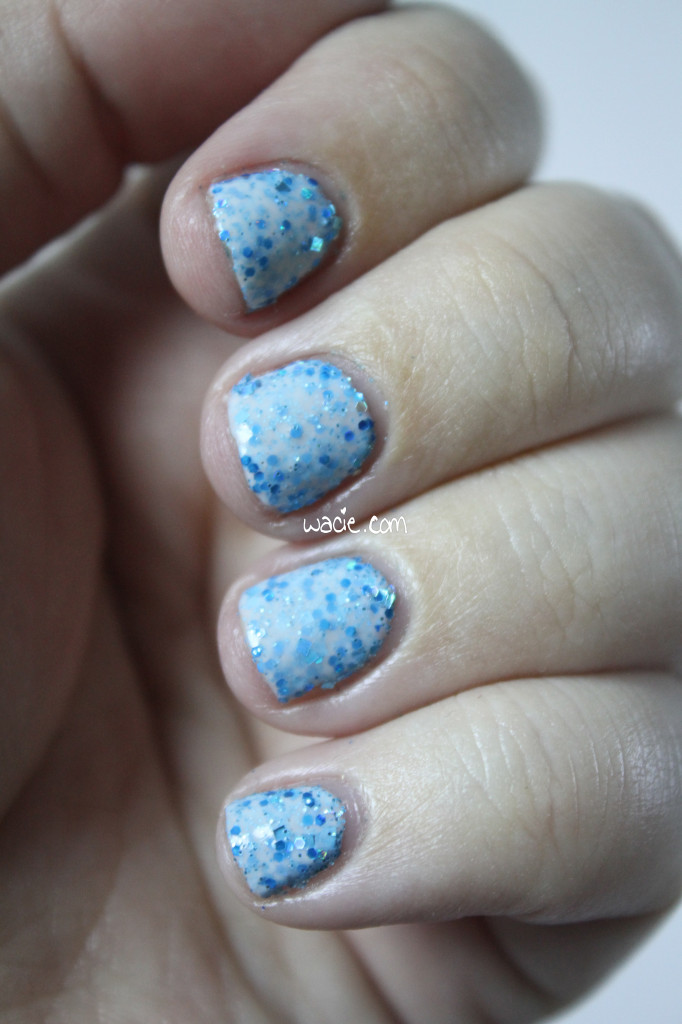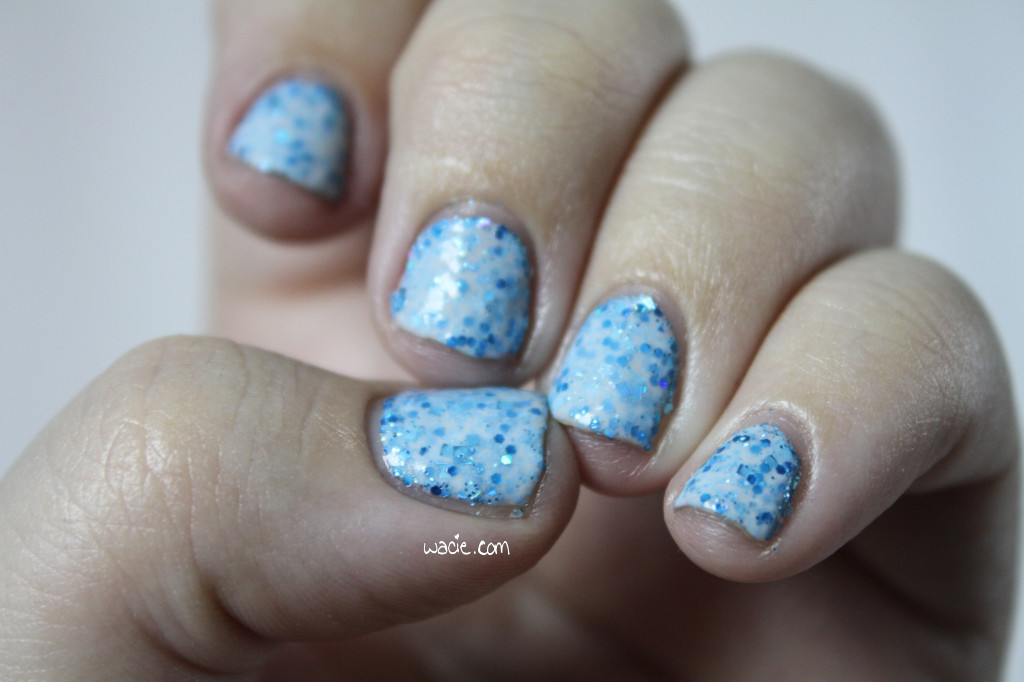 At least in the sun this looks good. You can really see the glitter layers there. That adds a lot to the look.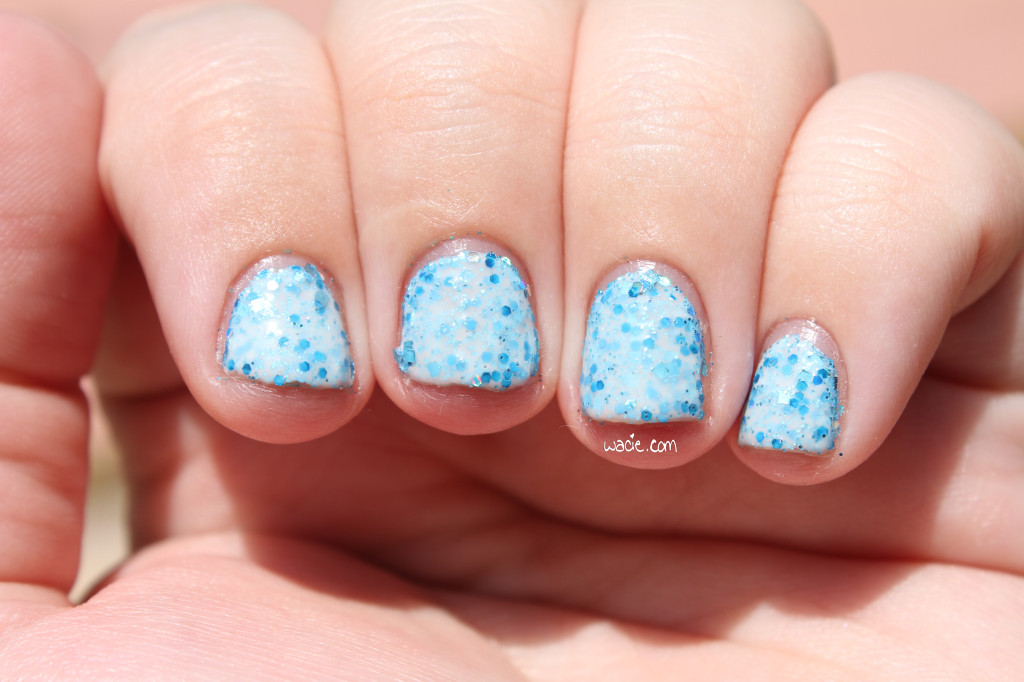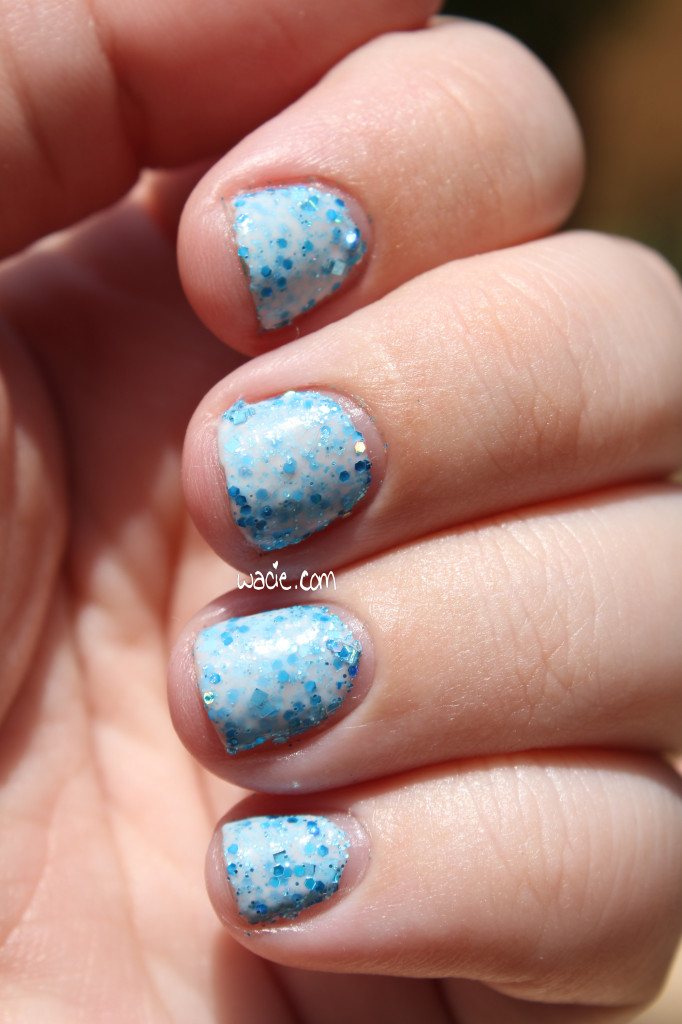 I don't want to down on this polish too much, because I don't think I'd be being fair to it. I feel like there are a lot of factors keeping it from looking its best. I would like to revisit this in a month or two to see what it really looks like.