So this month, I'm doing something a little different. I'm doing the Summer Untrieds Challenge, a month-long challenge devised by Julie at Wishes of a Blue-Eyed Girl; the idea is that, every day, you use a polish you've never tried before. There's a handy set of rules, and even though I don't plan to stop my scheduled Monday, Wednesday, and Saturday manicures, I don't see the harm in doing the rest of the polishes on the days I don't have anything set. Technically, all the polishes I plan to use are untried, so I say that still counts. I'm picking up late on Day 3, but Day 1 was OPI and I had an OPI mani on Monday, so I say that counts too. Anyway, I'm kicking off at Day 3. The order of the day is a creme polish, so I went down the polish list and landed on my first untried creme: Butter London's Bumster. This is three coats with one coat of Seche Vite.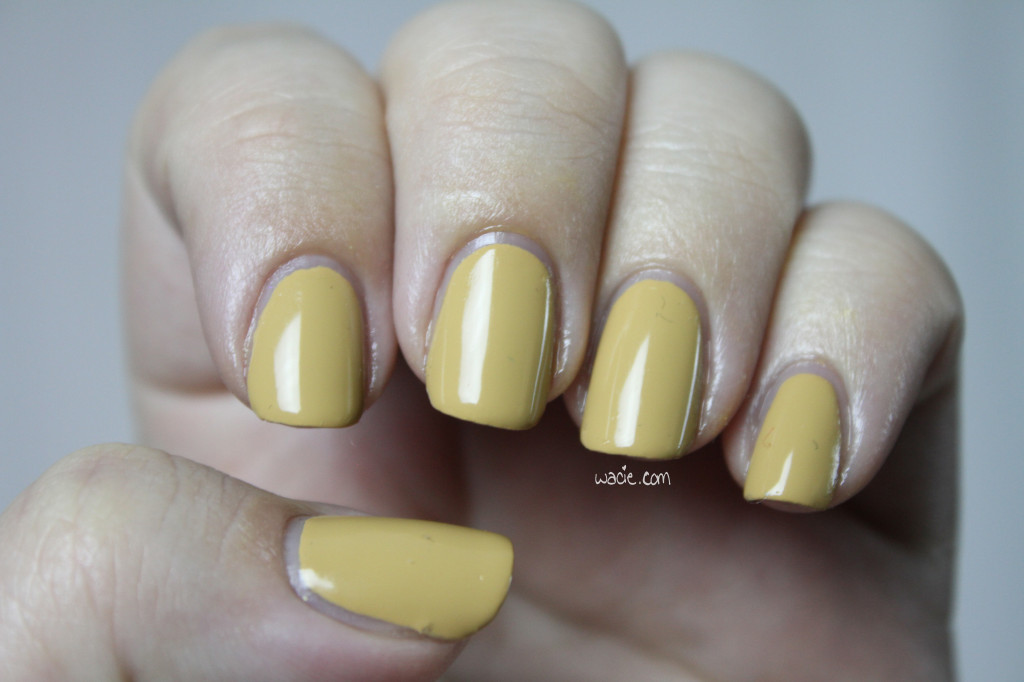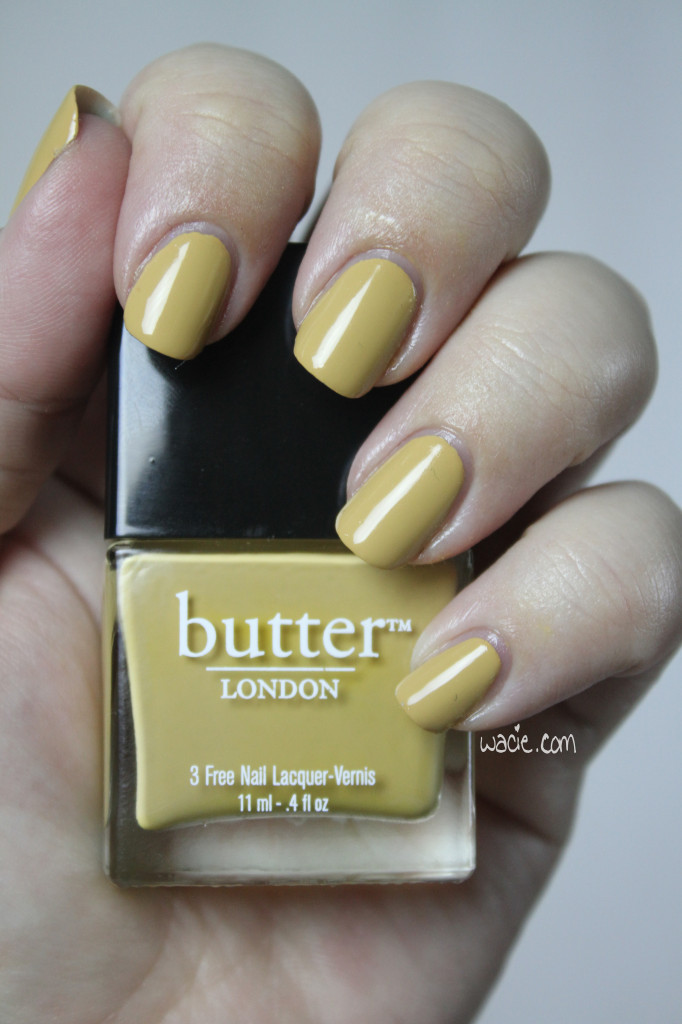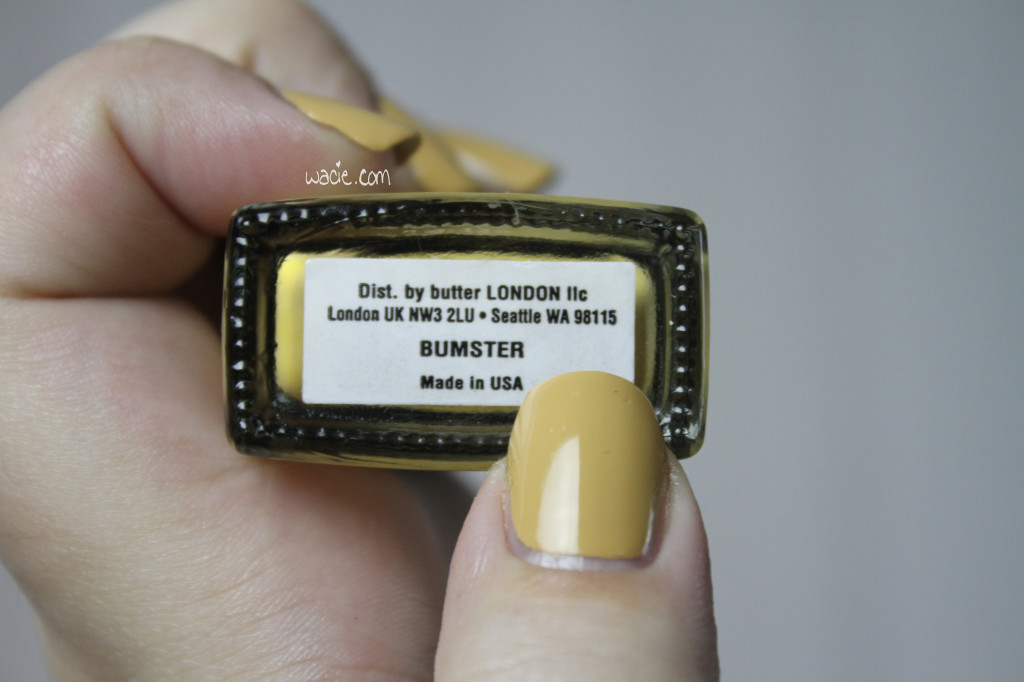 So I like Bumster. I have actually no idea what color this is: peanut butter? butterscotch? khaki? I have no idea, but I freaking love it. Every time I use a neutral polish in a manicure, I always feel bad that I have to paint over it. My nails always look so long and healthy and awesome in nude polish; I think I've said this before, but nude polish is like mascara for nails. I'm so glad I get to wear this for a while and not have to worry about painting right over it and spoiling the color.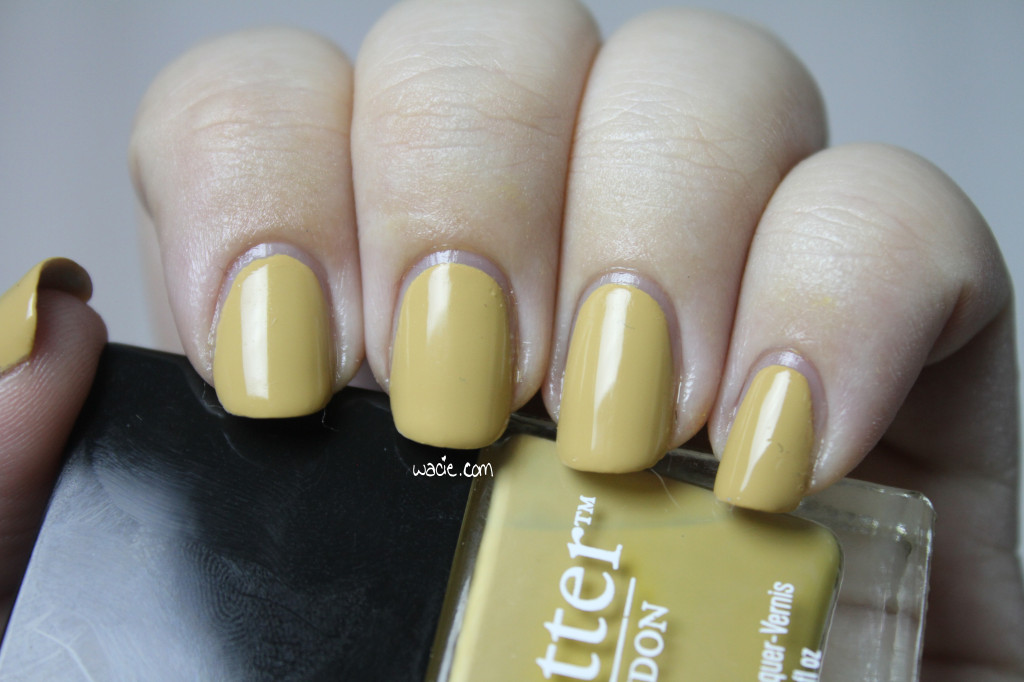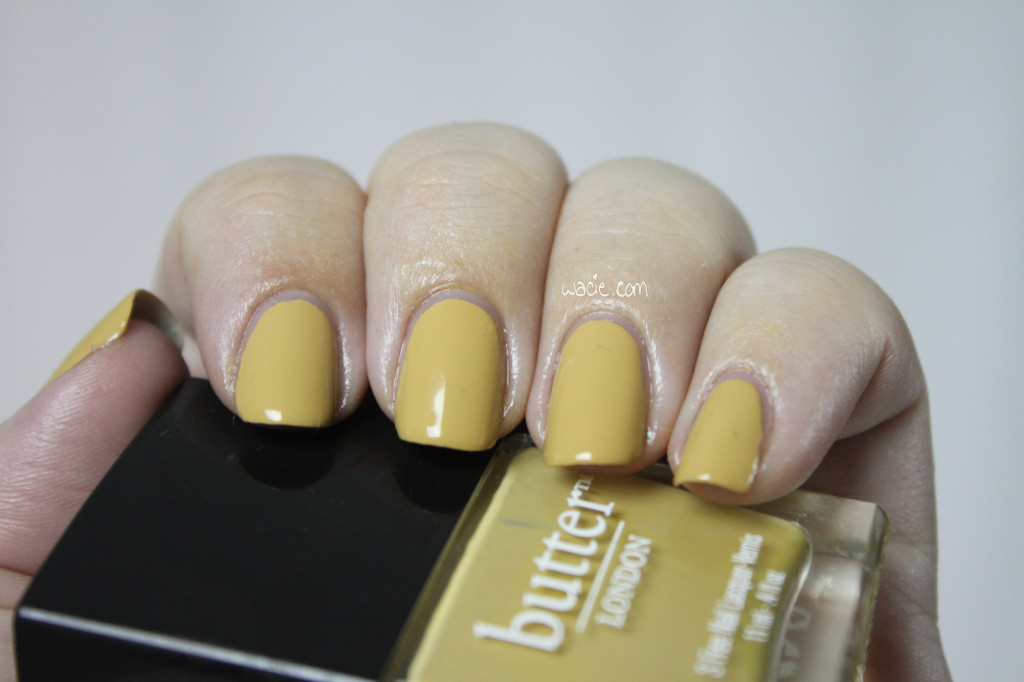 This is the first Butter London I've featured on the blog. This is one of the five-dollar jobbies I found at Nordstrom Rack that one time. This is a really nice formula; even the first coat went on evenly and streak-free. There were absolutely no surprises here, and I love it.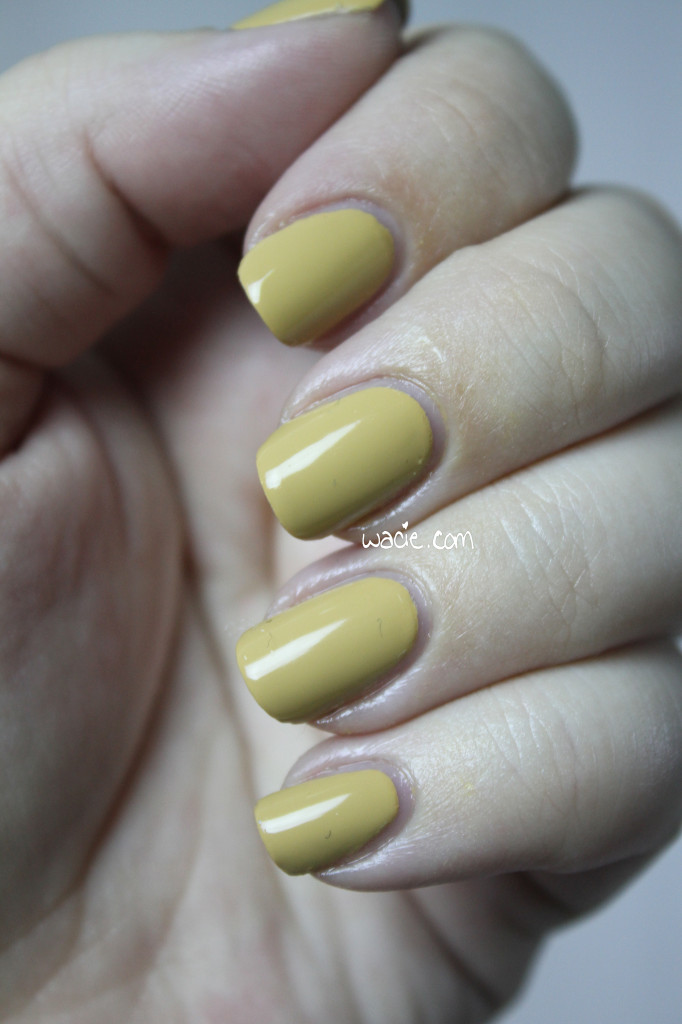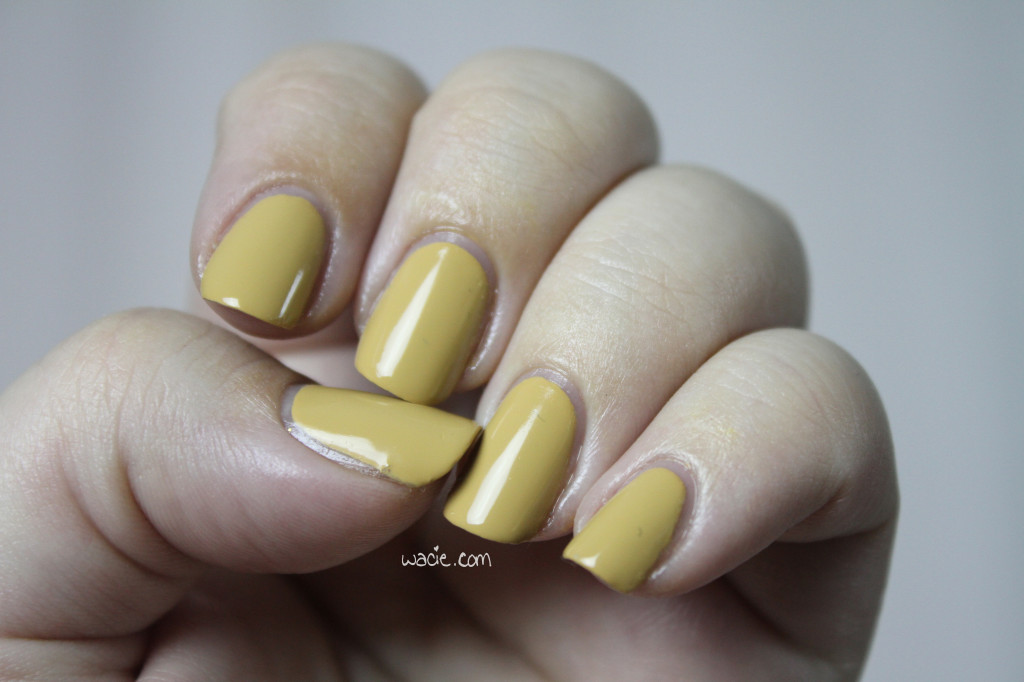 As a result of the challenge, there will be a new post on this blog every single day. I've never been one to change my nail color every single day, so that's new for me. I think it'll be a good thing, though. I always put off my chores because I'm too attached to my new manicure. Maybe I'll finally get some dishes done.