Welcome back, reader, and happy Monday! I only used one polish for today's look, Orion Nebula from Different Dimension. I only own a few DD polishes, but this is my favorite of all of them, hands down. I'm wearing two coats of Orion Nebula with one coat each of Seche Vite top coat and Ulta's matte top coat.
Let me get something off my chest first, though. I mentioned using a matte top coat, but my nails are satin, at best. The Ulta top coat came from a top coat set that I bought a few years ago, and all the top coats were crap. The holo top coat was basically a silver holo polish, the smoked top coat was streaky and sad, and I don't even know about the UV top coat. The matte top coat has a lot of room for improvement, and it takes a century to dry. I smudged my index nail pretty bad like half an hour after I applied it. I'm kind of pissed. Thankfully, I don't think it's available anymore. You'll also notice I've cut my nails, I had a break washing dishes. I was really looking forward to how this polish would look on long nails.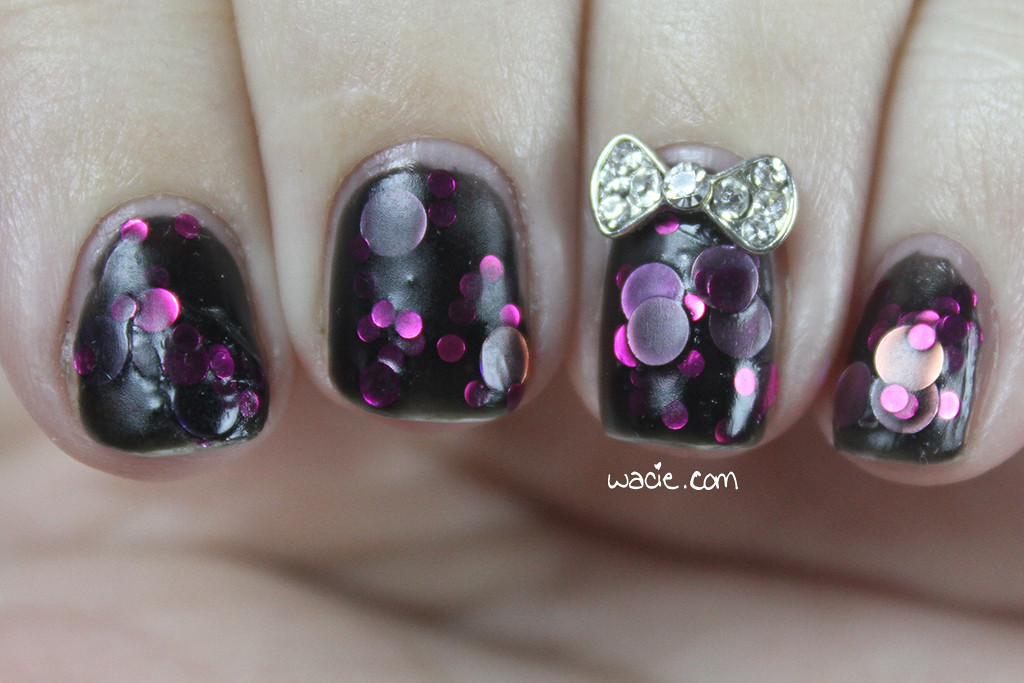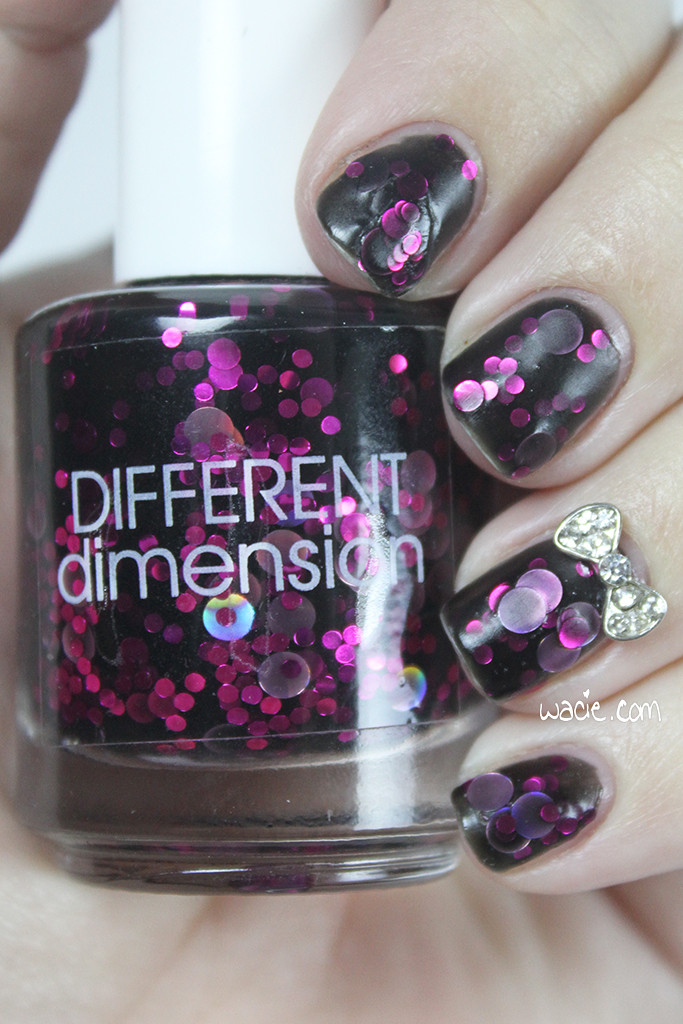 I'm happy to be wearing this polish, though. It's such a cool look. The black jelly is a bit thin, but the glitters are suspended beautifully. It takes a little while to get the first large dot glitter, but when I finally got it, the others came out easily.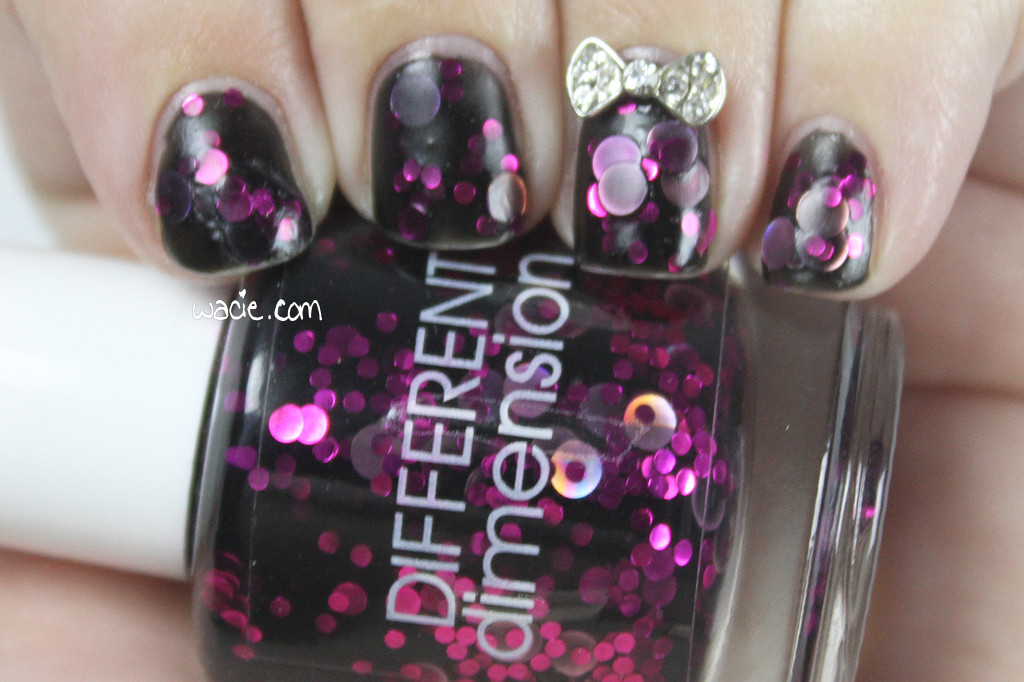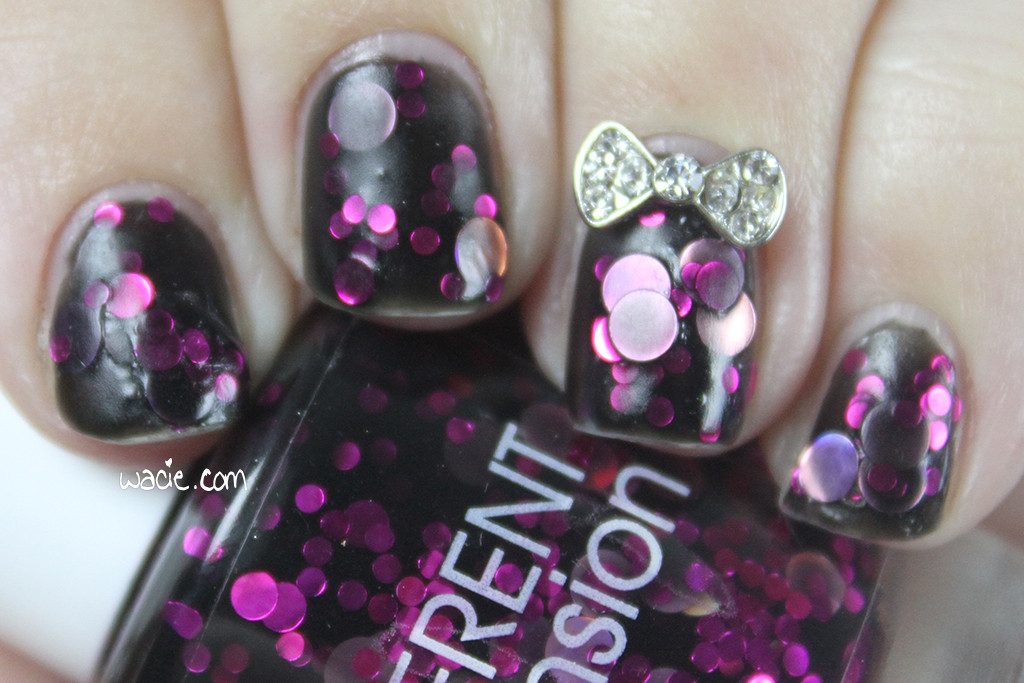 This was probably the polish that brought me to Different Dimension. I have no idea how I came across it or what led me to it, but I knew I needed it as soon as I saw it. In general, I love all these DD glitters with the big fat circles; they catch so much light and give the polish a lot of character. This one is my favorite because it's so many of my favorite things in one bottle: black polish, pink glitter, huge shapes.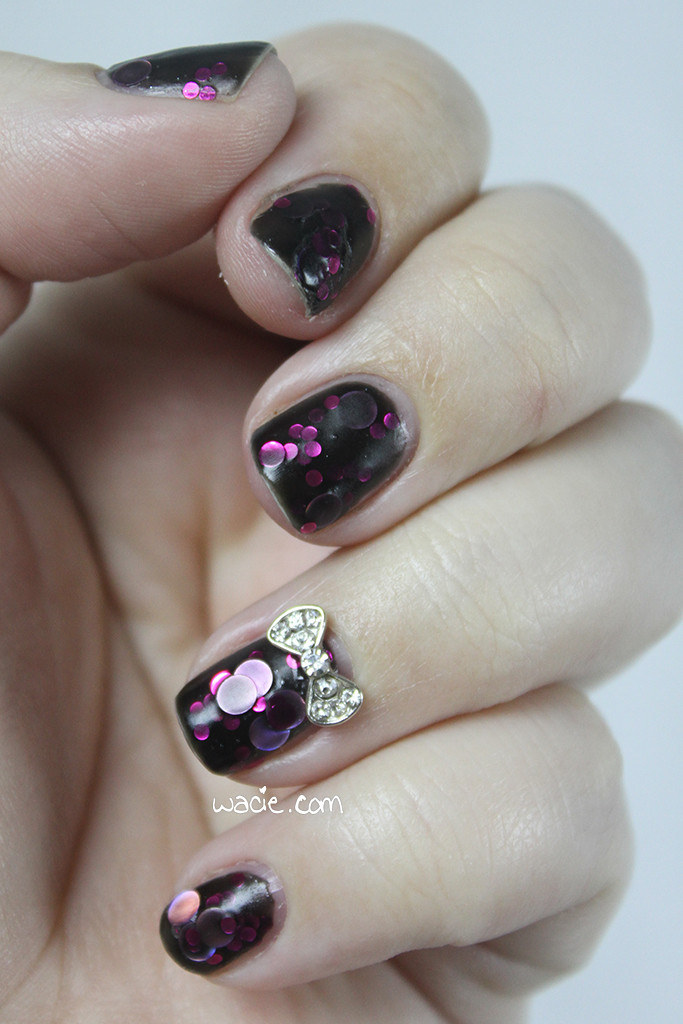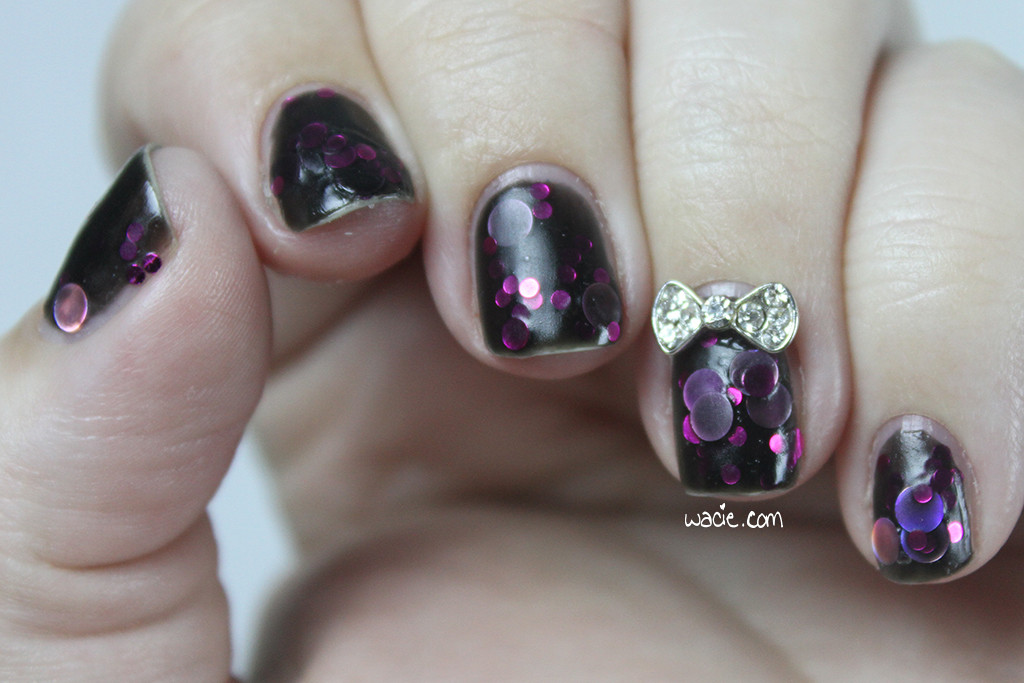 In direct sunlight, you can really see the jelly effect. It looks a lot darker and more opaque in the studio. The glitters shine better outside as well.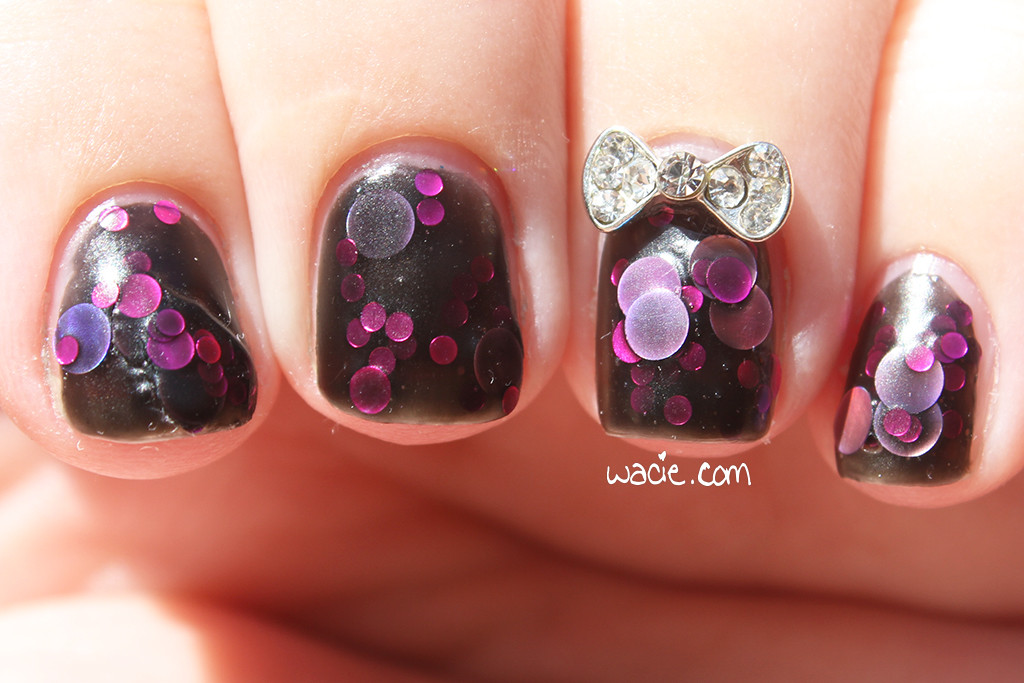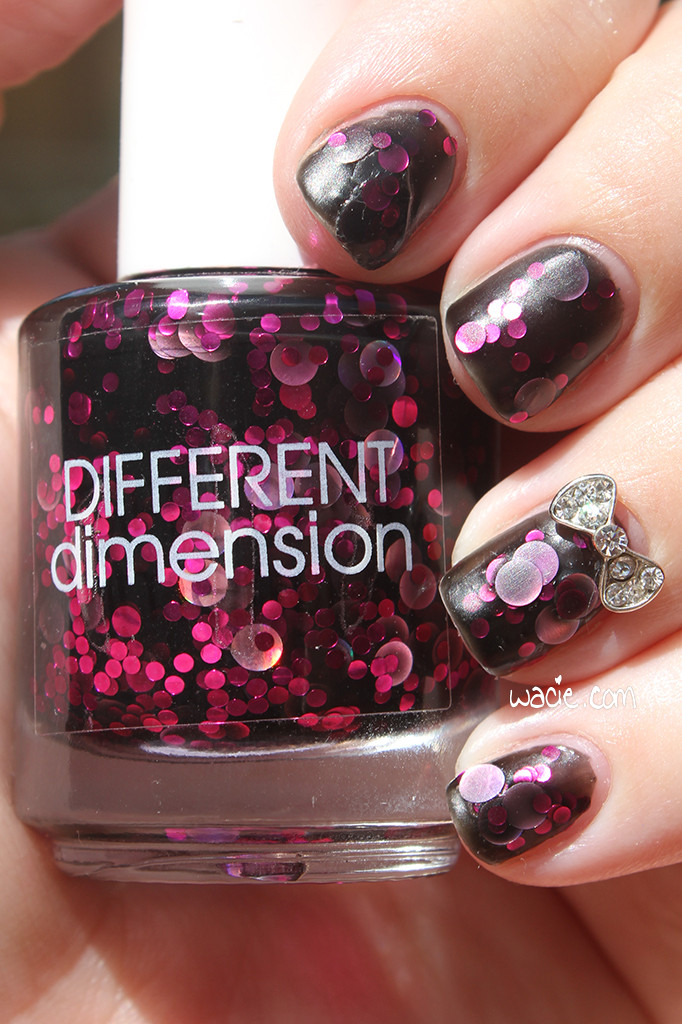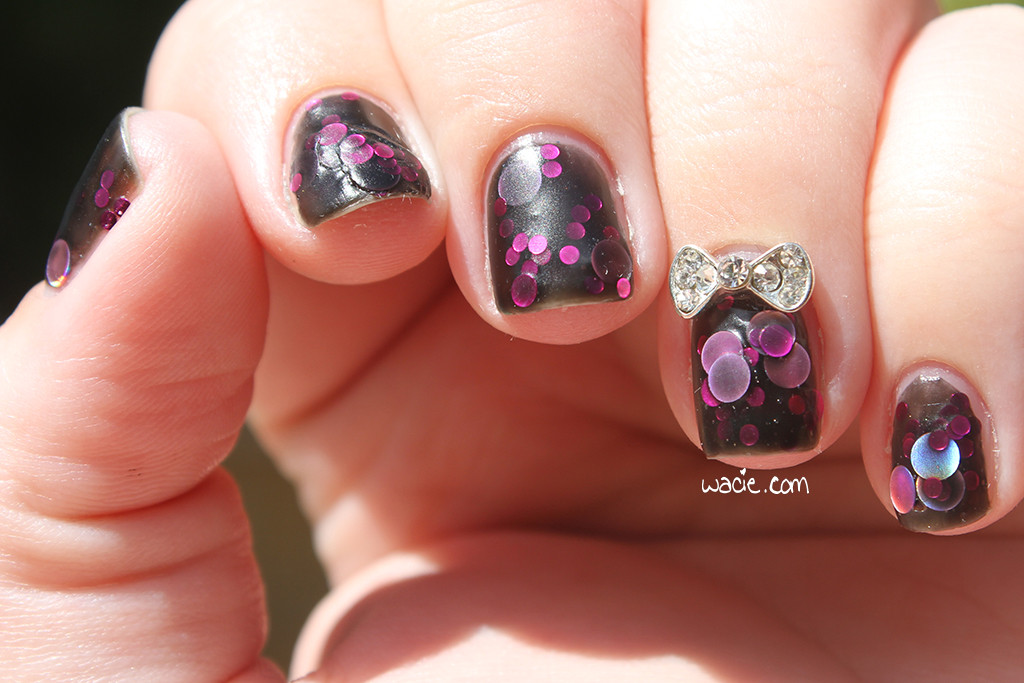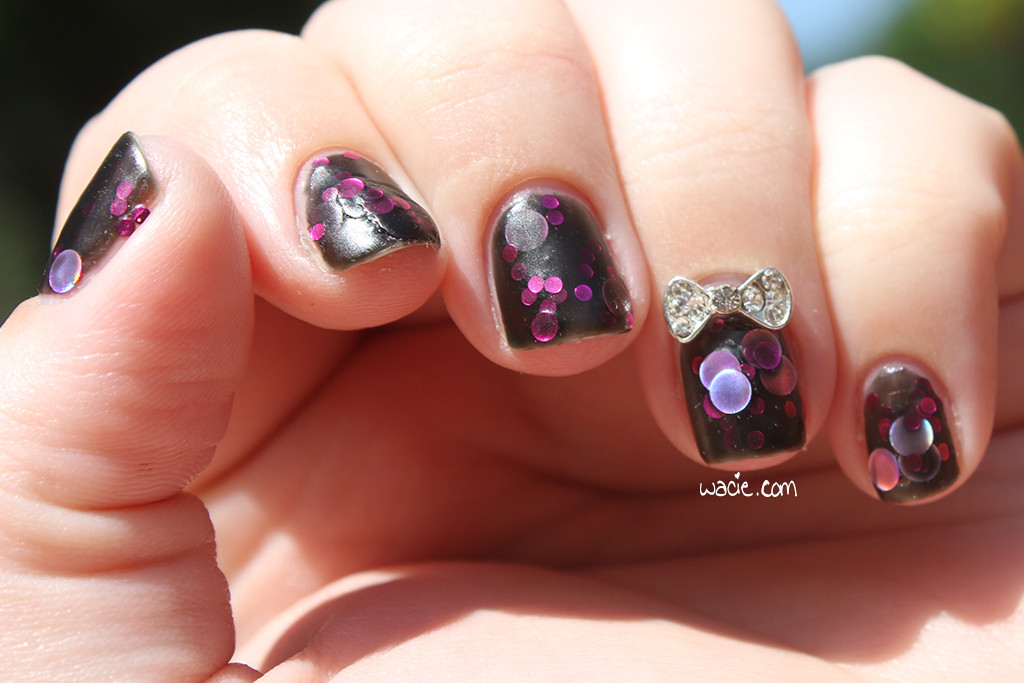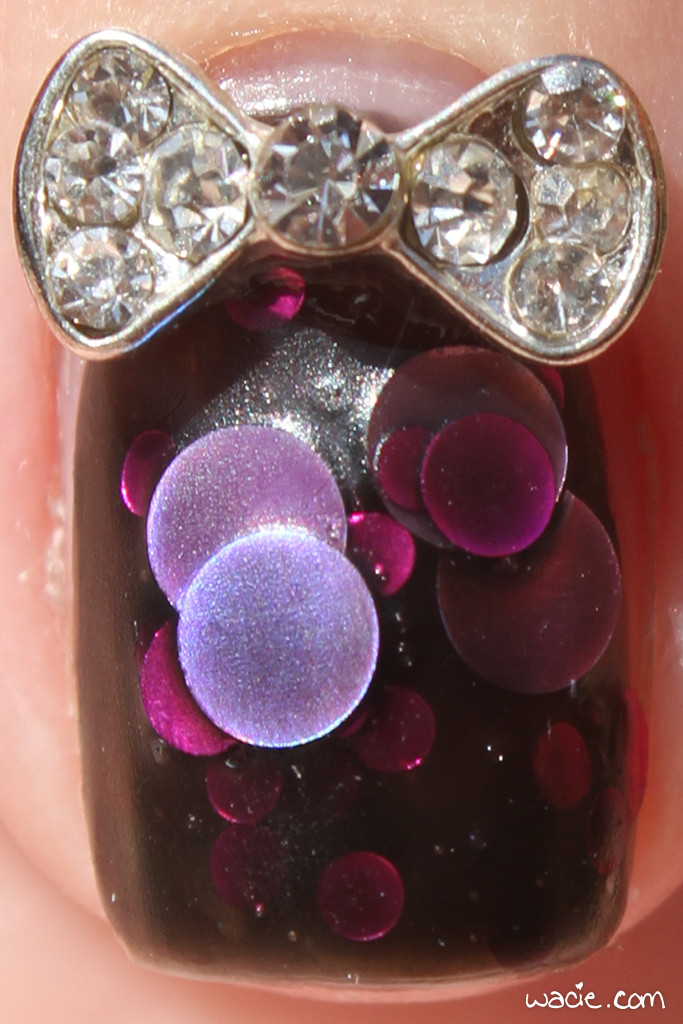 Orion Nebula and other Different Dimension polishes are available on their website. My bow is from Daily Charme.
I bought this polish myself.