Happy Monday!! For Manicure Monday this week, we're feeling fancy high-end. For today's look, I used Urban Decay's Blackheart and Deborah Lippmann's Glitter and Be Gay.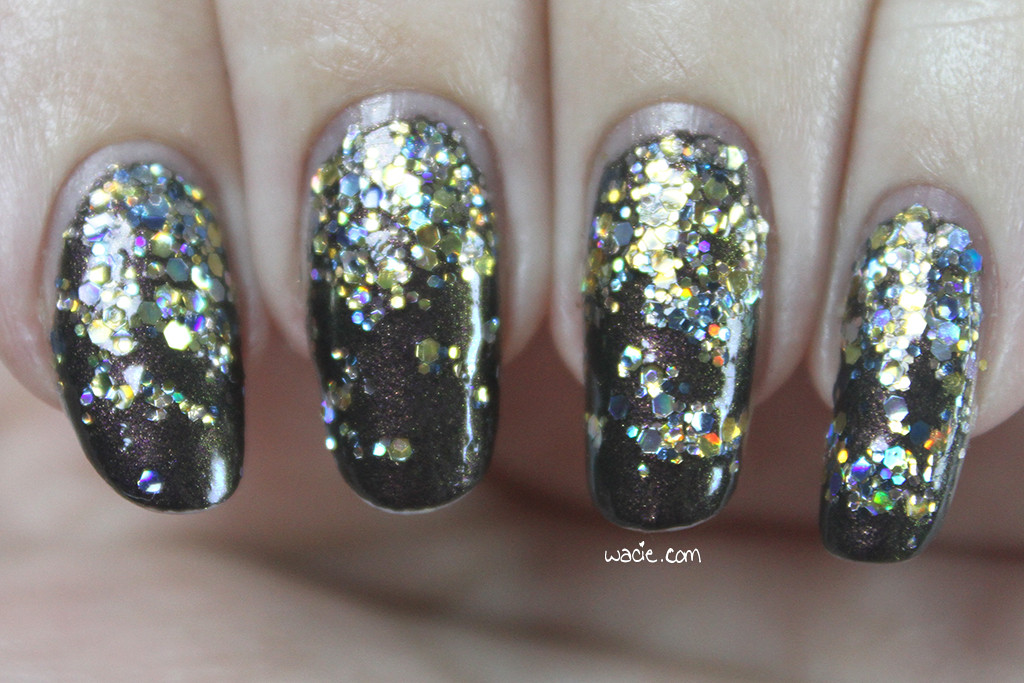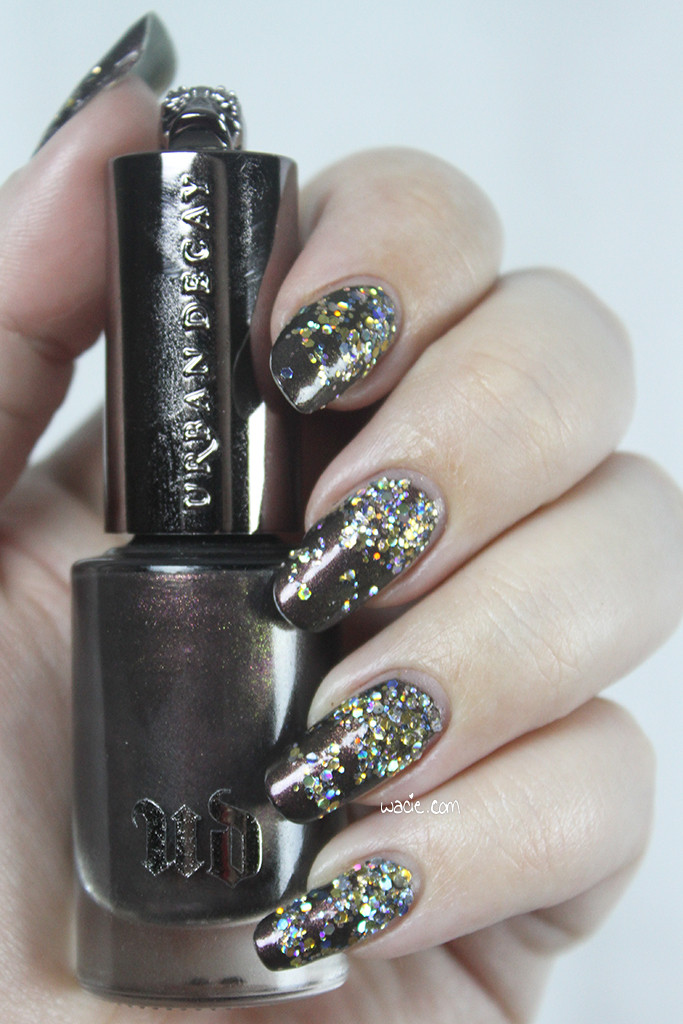 Urban Decay is a huge player in my daily makeup game, but I've only worn a few of their polishes. That's why I'm super-thrilled to be wearing Blackheart this week. It's a pretty nice polish: deep chocolate as a first impression, and upon closer inspection, a pink-to-gold shift appears. It reminds me of middle school, when I stuck to deep browns, plums, and gunmetals because my parents didn't allow me to wear black polish. Good times! I'm pretty sure I had a Street Wear polish just like this.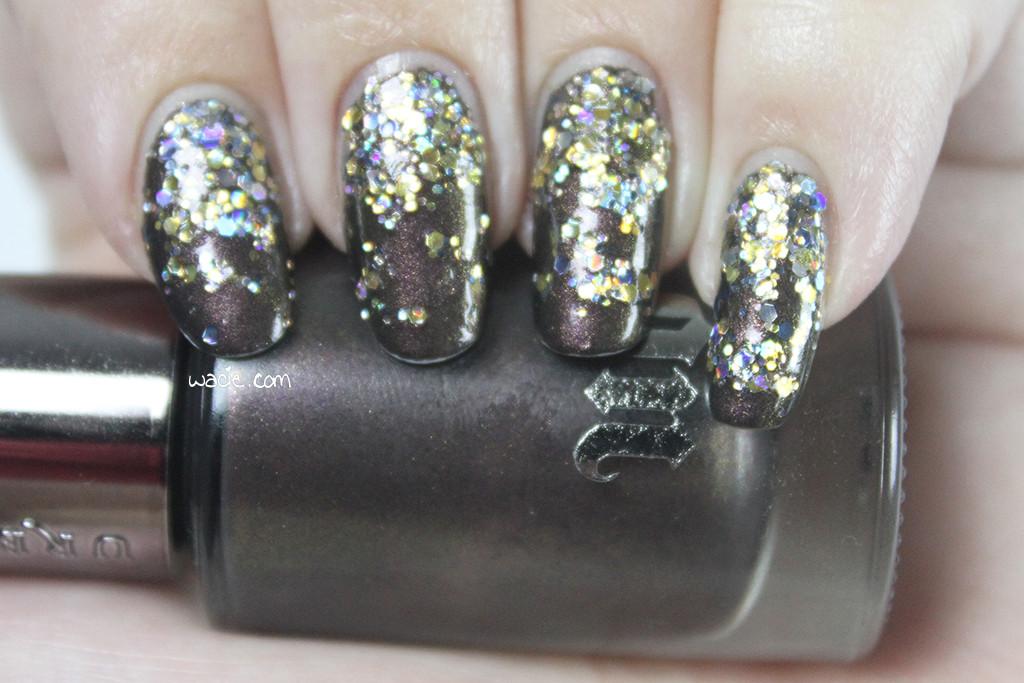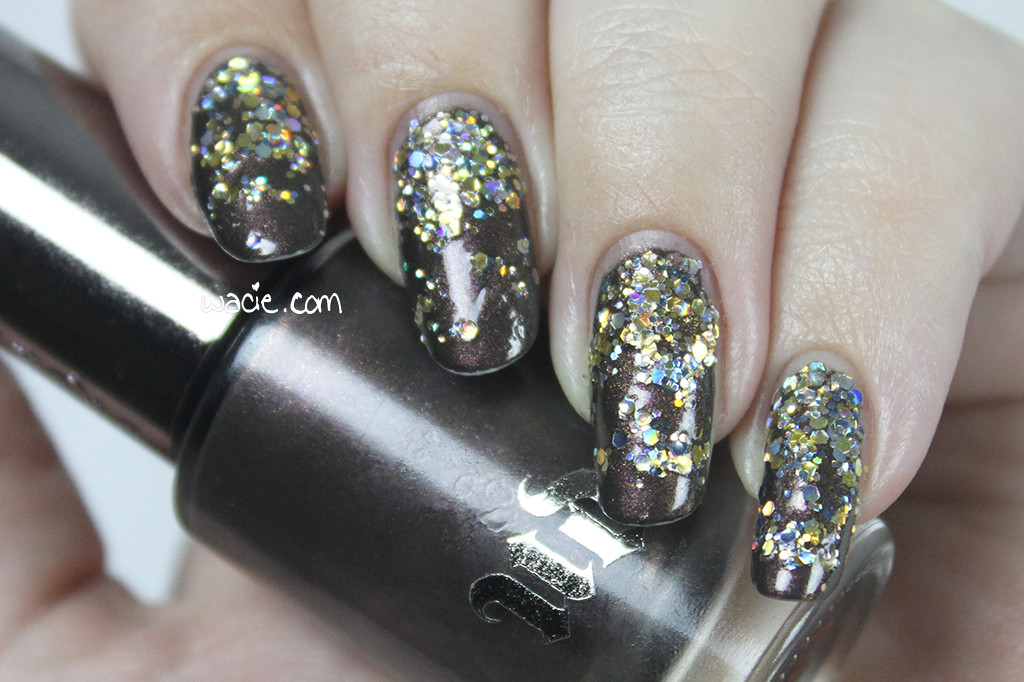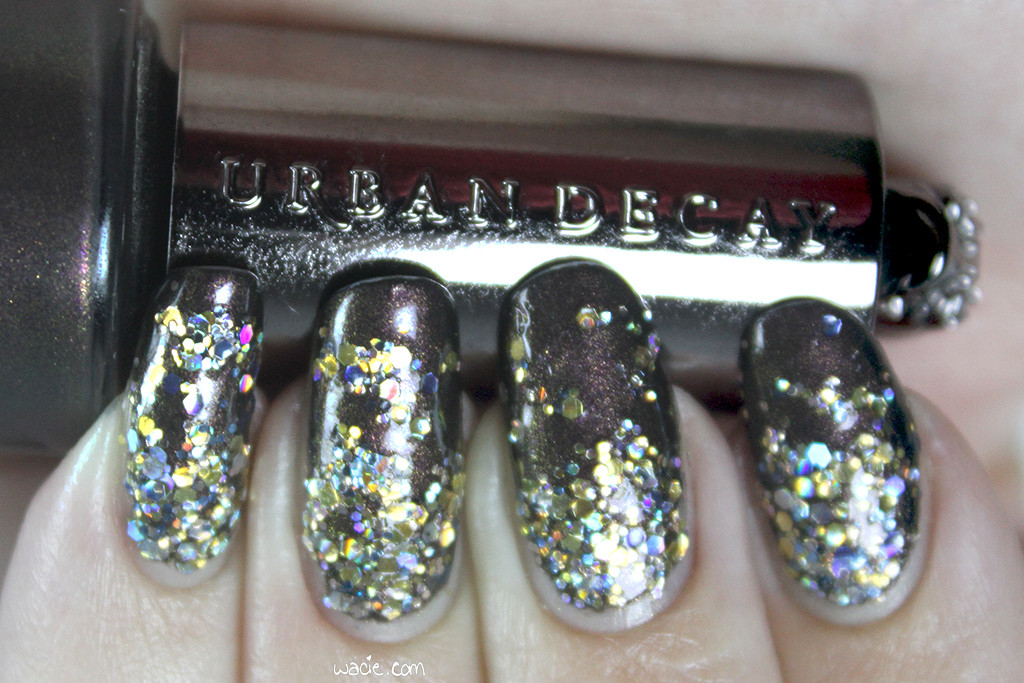 I picked Glitter and Be Gay to go with Blackeart because both polishes used plenty of rich, warm colors. I mean, of course I had to choose gold to go with chocolate brown. Also, it's not all gold, there are some cornflower blue glitters in there, and I think maybe some silver, but it turned into one big sparkly cluster. I regret that I was so heavy-handed with the glitter, and I wish I'd done some nails with brushed-on glitter, but the gradient turned out well enough. It looks like a mess in photos because it was so shiny, but I still like it.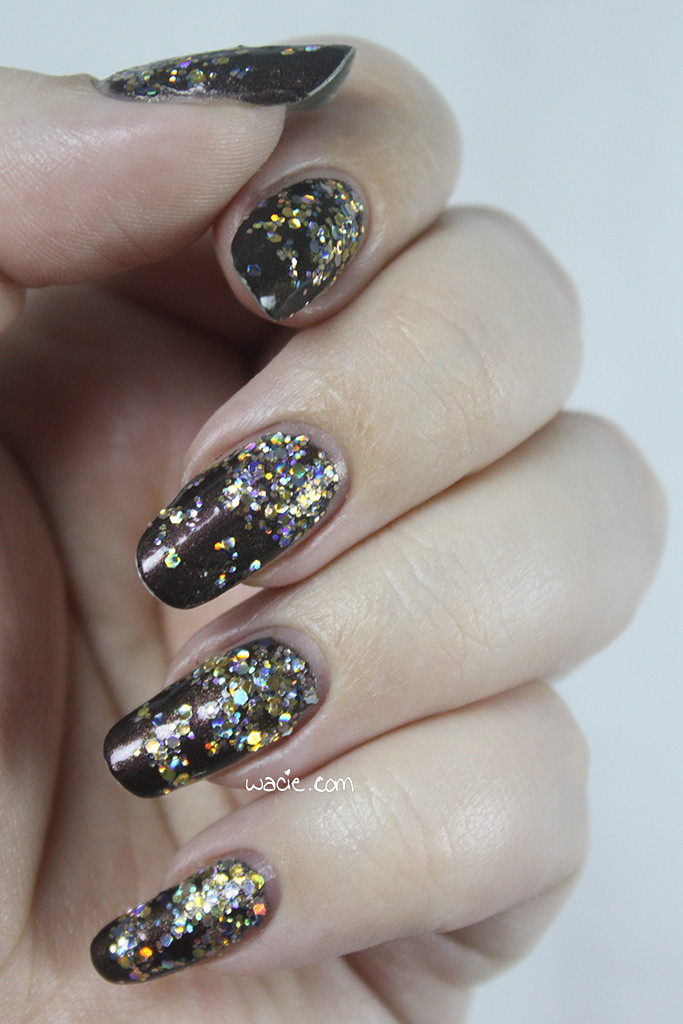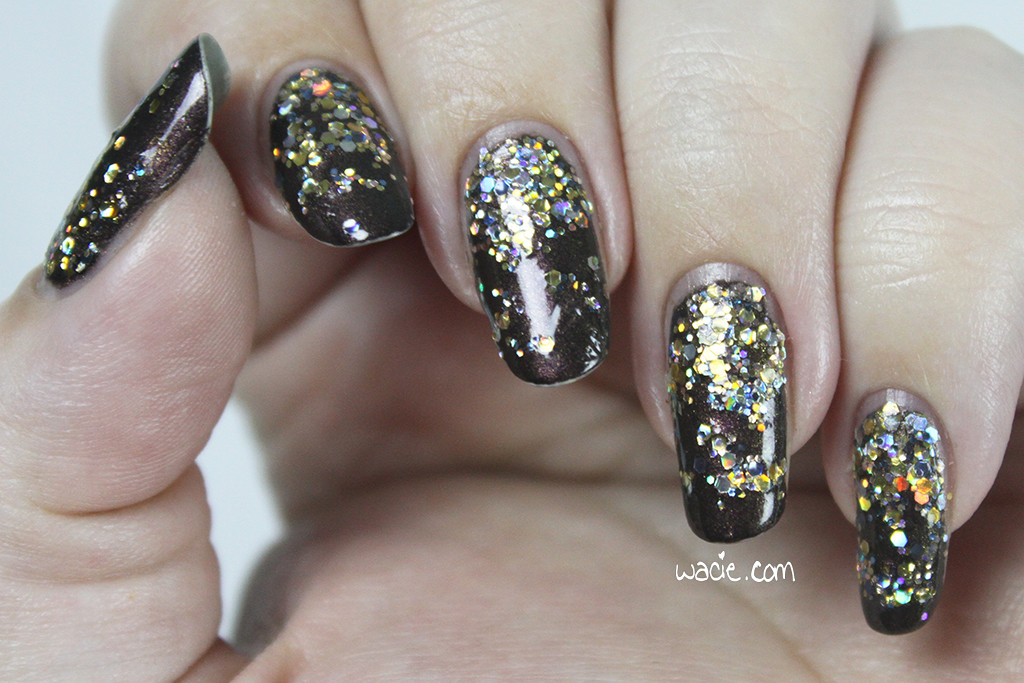 In the sun, Blackheart isn't as deep as it is indoors;actually, even indoors it doesn't look all that dark, but I think that's the glare from the glitter washing it out. You can see the pink and gold shimmers quite well outside, too. You can also see the individual glitters best out here, which is proof that they actually do pair well.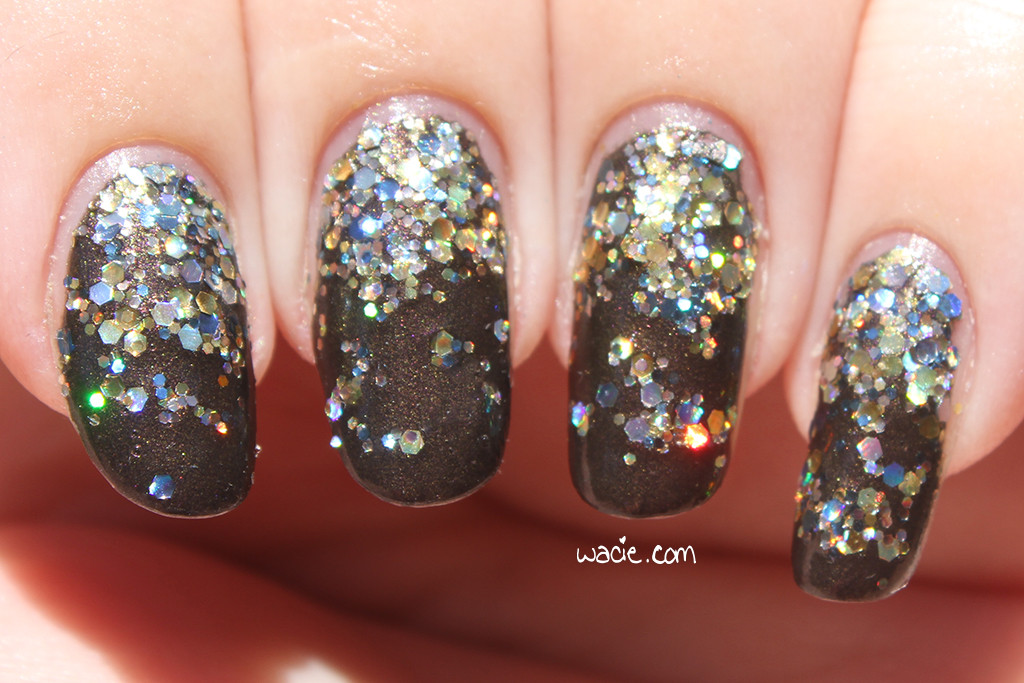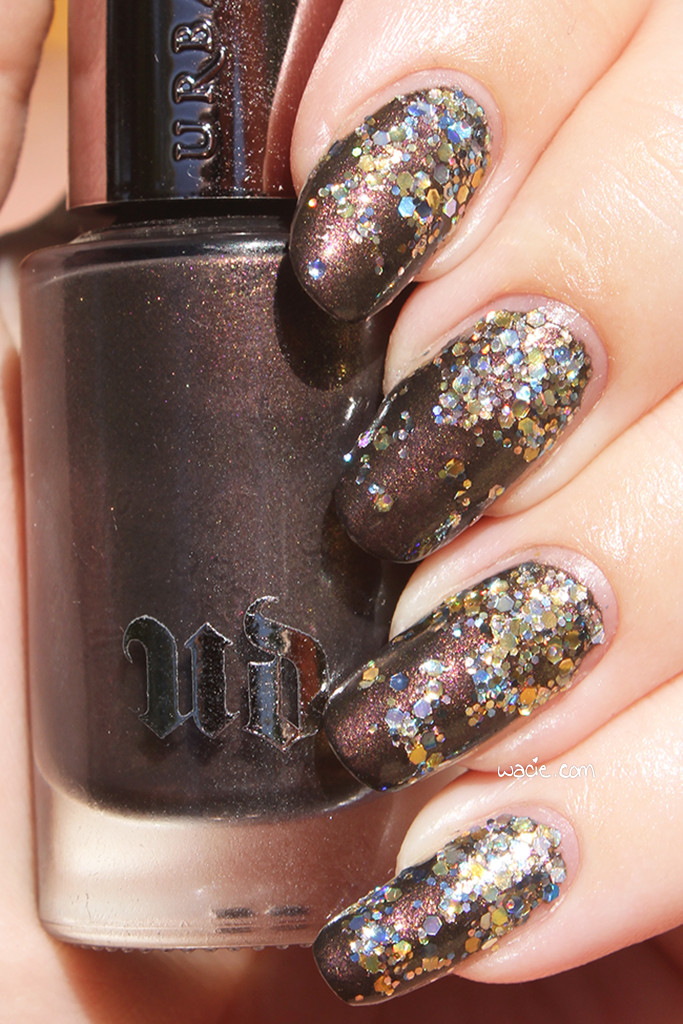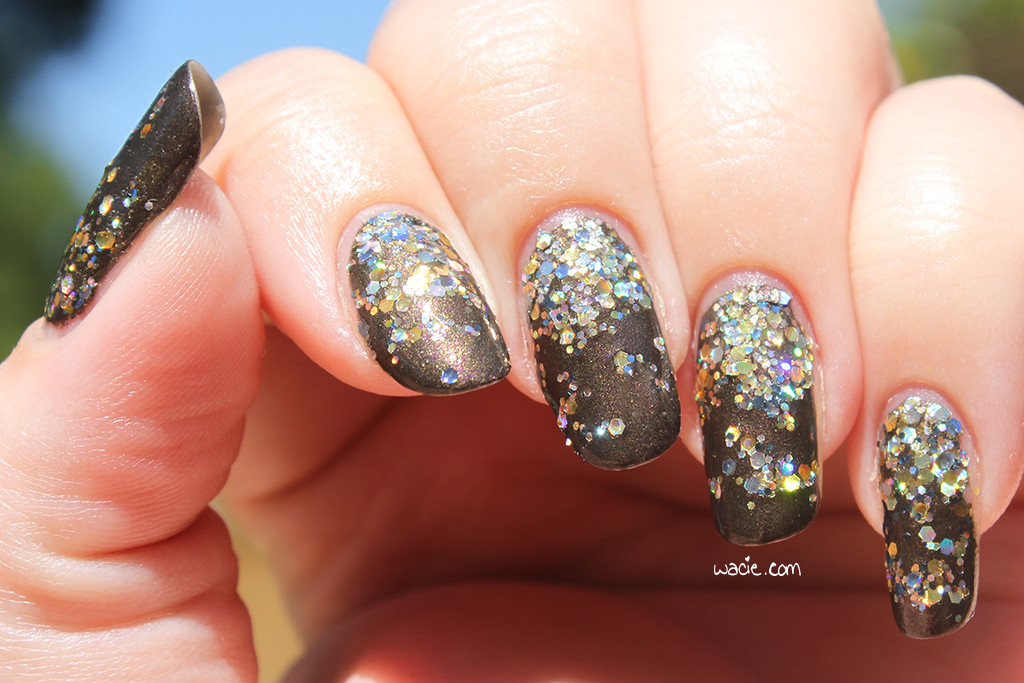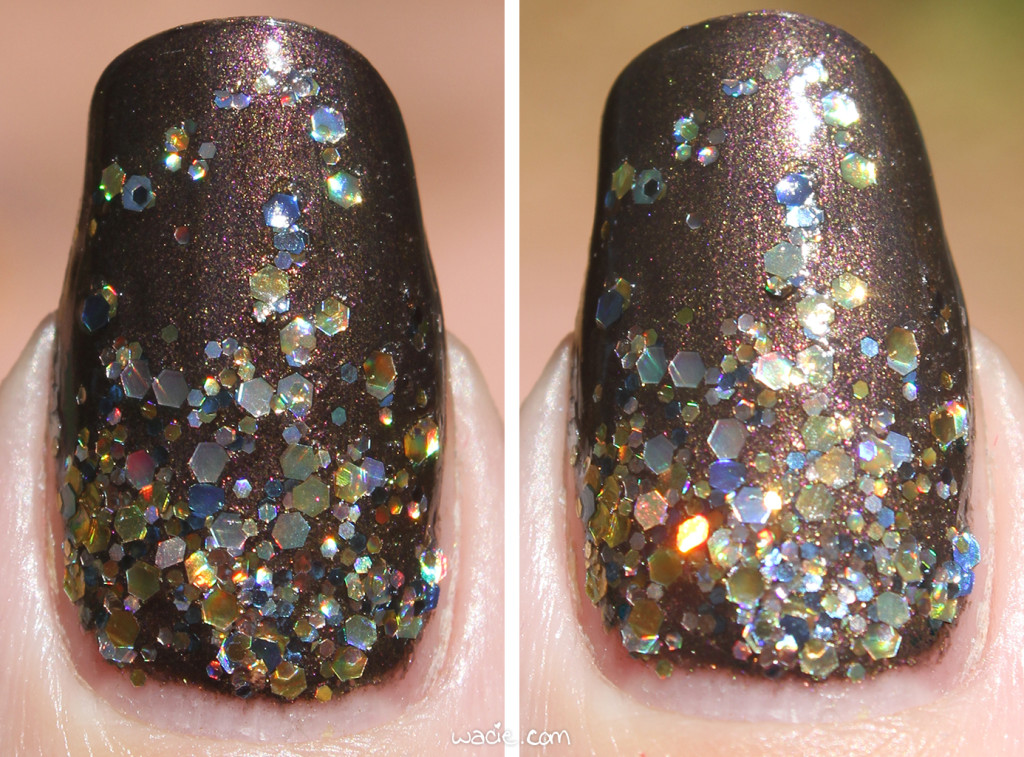 Blackheart was an Urban Decay limited edition and is sold out on Sephora.com, which is where you can find other UD polishes. Glitter and Be Gay is available wherever Deborah Lippmann is sold; mine is from Sephora as well.
I bought these polishes myself.