Welcome to this week's Swatch Sunday! Today's swatch is a fun one; I'm using an older polish from a new-to-me brand. This is Fireflies from Polish Addict Nail Color; I got it in a destash mystery box, and the only thing I could find out about it on Google was that it came out in 2013. I'm wearing three coats of Fireflies with one coat of Seche Vite top coat.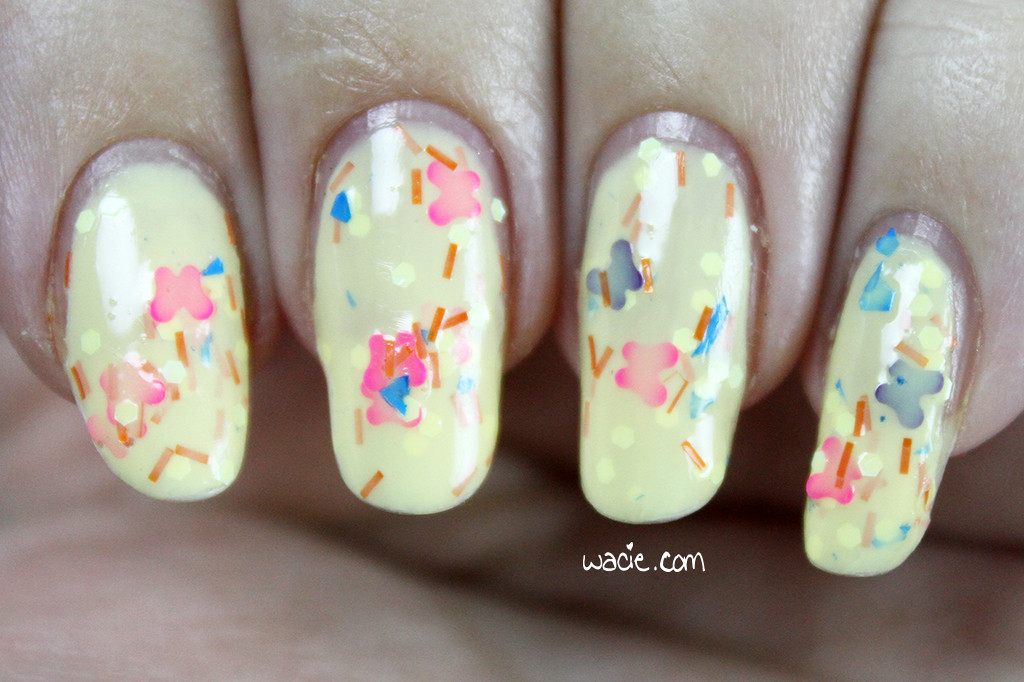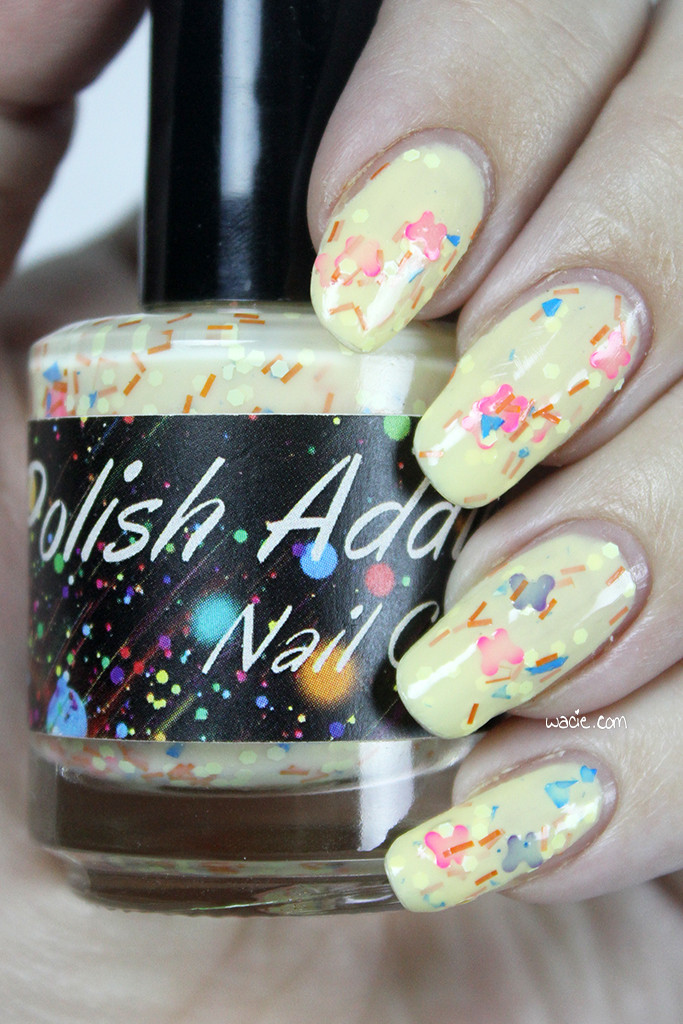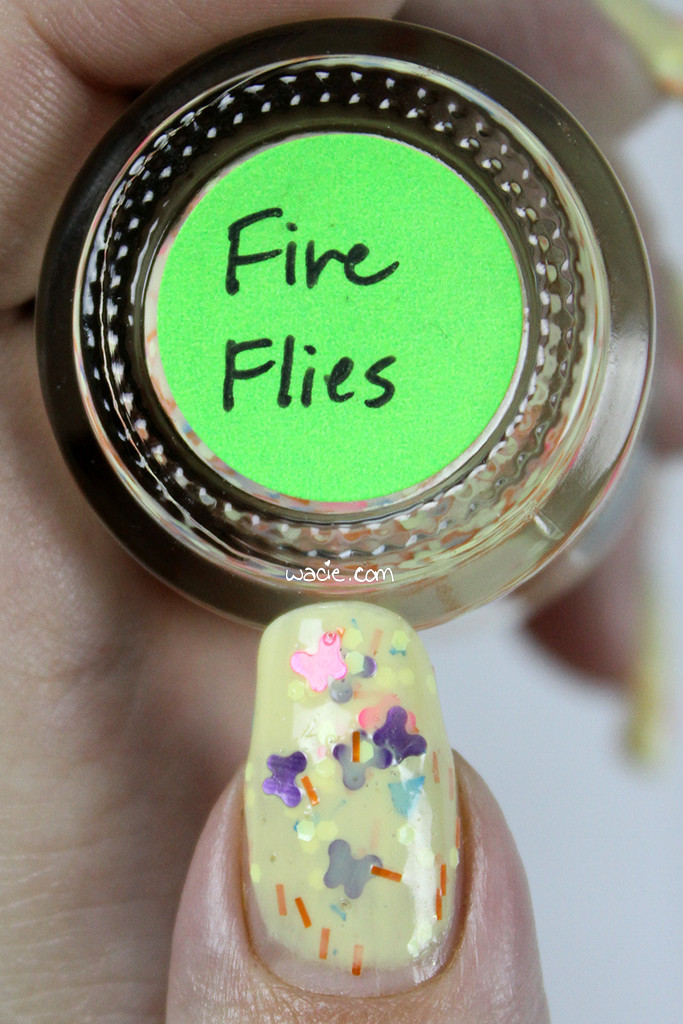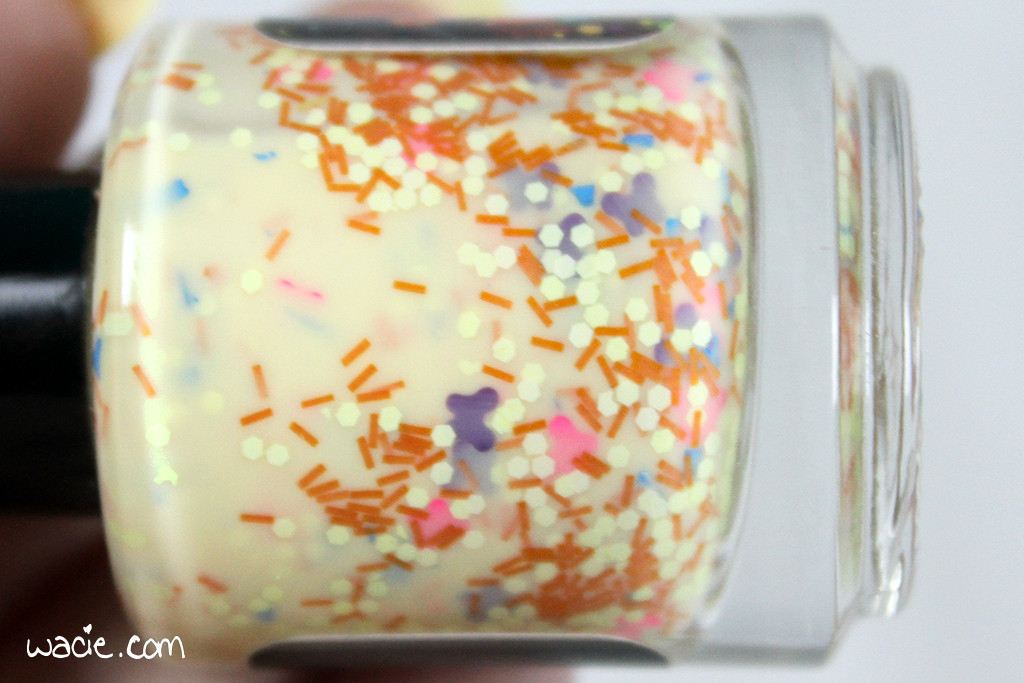 Fireflies is a pastel yellow crelly with pale yellow hexes, orange bars, pink and purple butterflies, and blue shred glitters. Application was okay; the pale yellow is very streaky on the first coat, almost nonexistent, and did leave some streaks by the third coat. Though the glitters are on the larger side, they were easy to retrieve from the bottle. I did have the glitters pile up in some places. The product consistency was good, though on the thinner side. The polish dries with a glossy finish. The larger glitters, especially those that piled up, did leave a bit of texture, even after top coat was applied.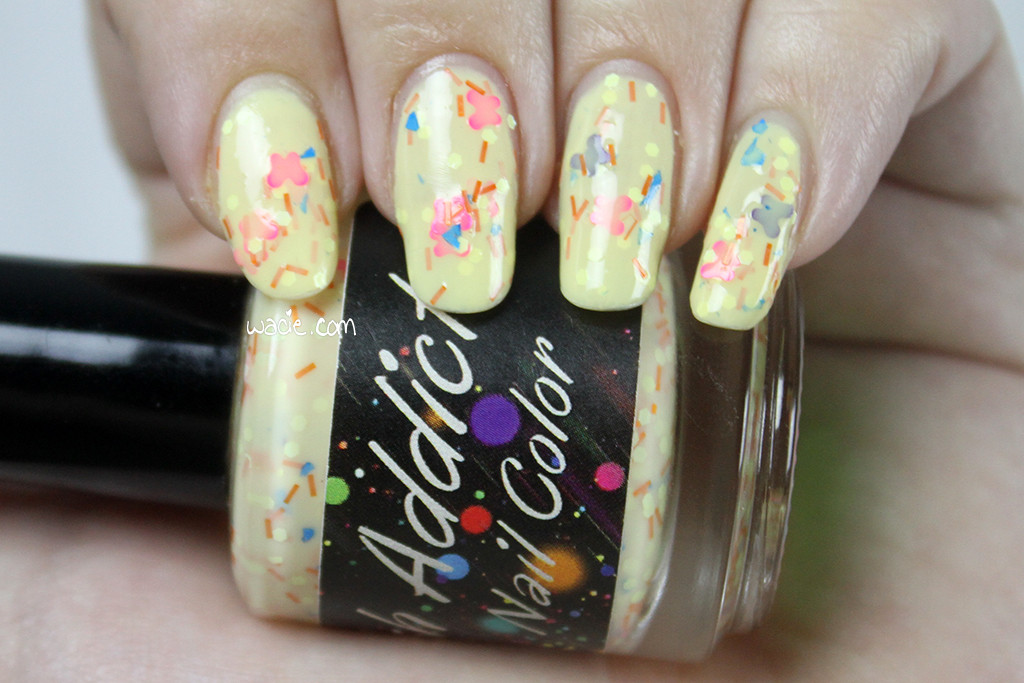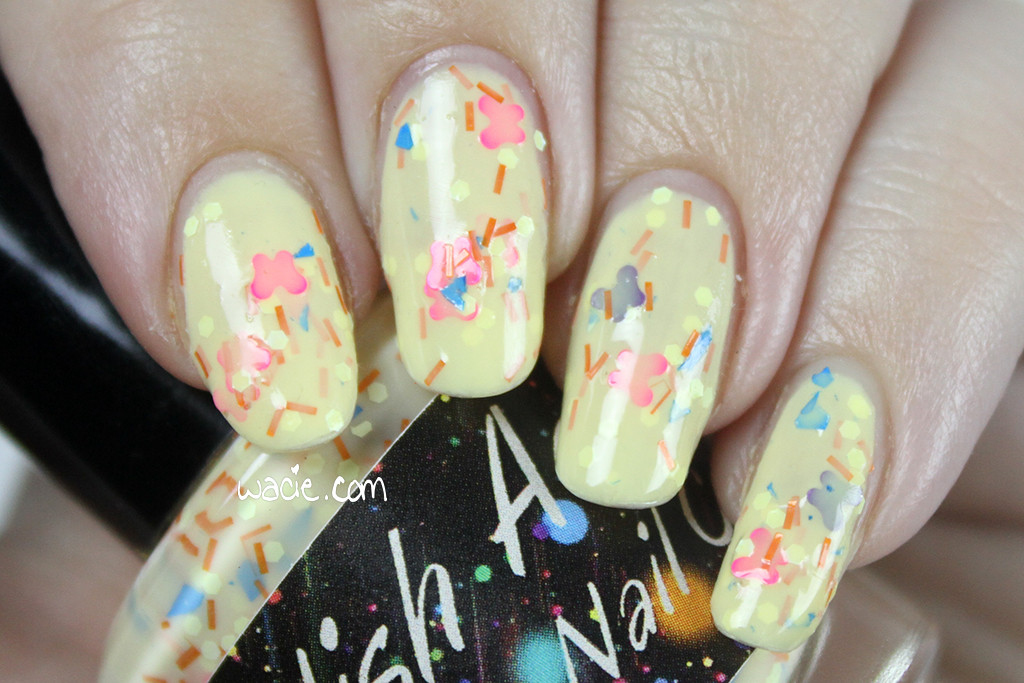 I'm not really familiar with PANC, even though I've seen them around the indie polish internet quite a lot. This is my very first one, and I'm not even its original owner. Despite that, it's always fun to revisit older polishes and see how far the maker — and indie polish in general — has come. That said, I'm kind of torn on how I feel about this polish. The nostalgia factor is certainly fun, the concept and colors are fun, but I feel like the overall look is a little lacking. I would really love to see a reformulation of this polish in today's indie style.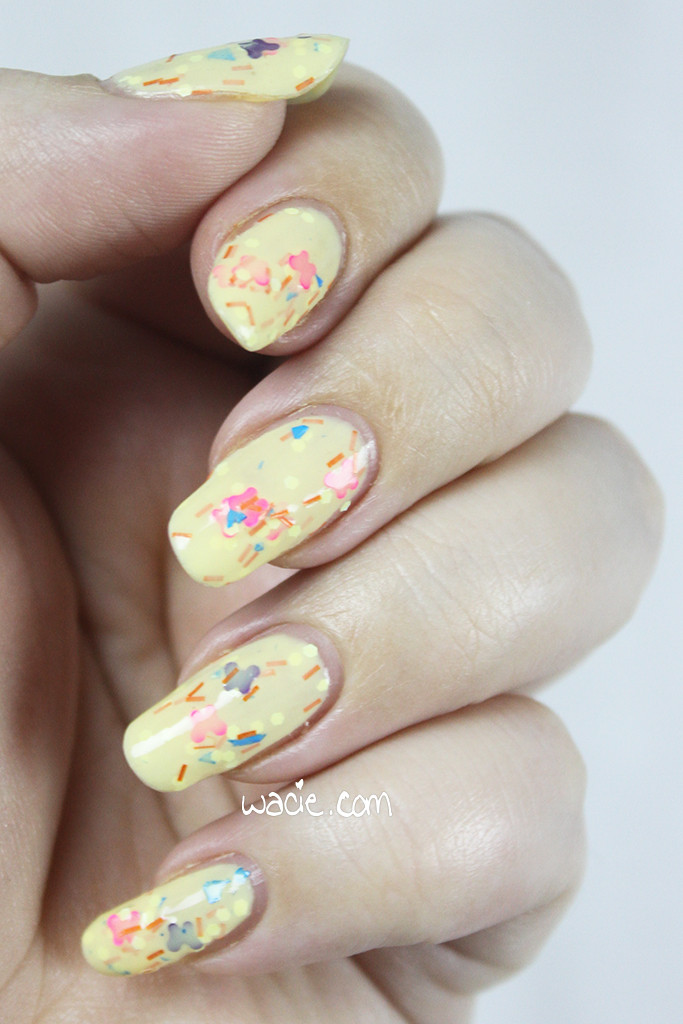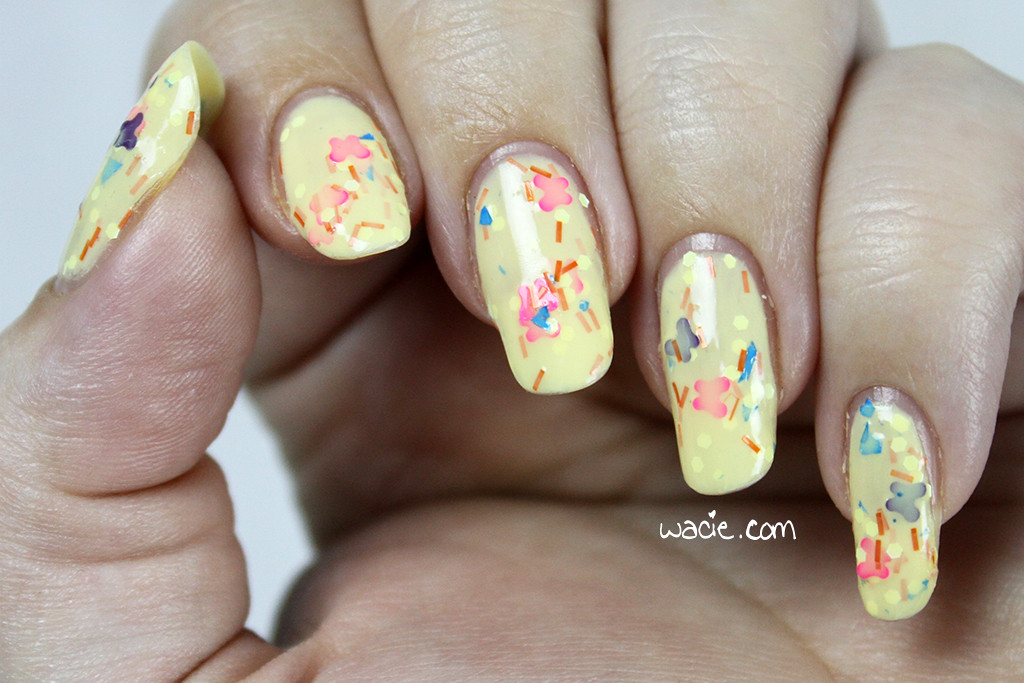 In the sun, this polish looks about the same. There's no shimmers or anything in this polish, there's nothing really that comes to life in direct sunlight.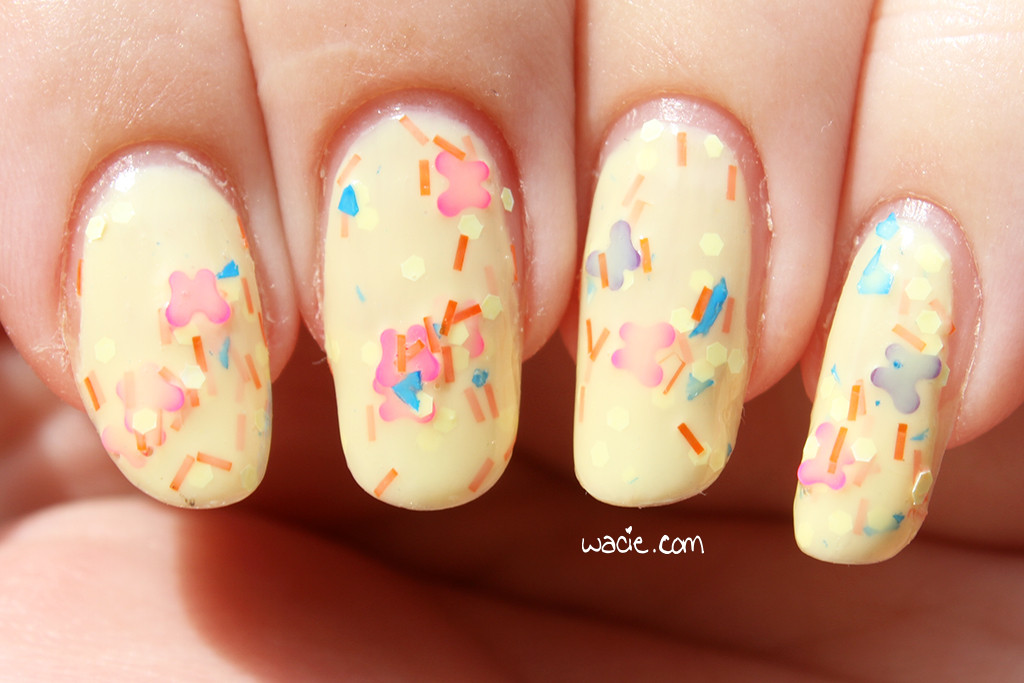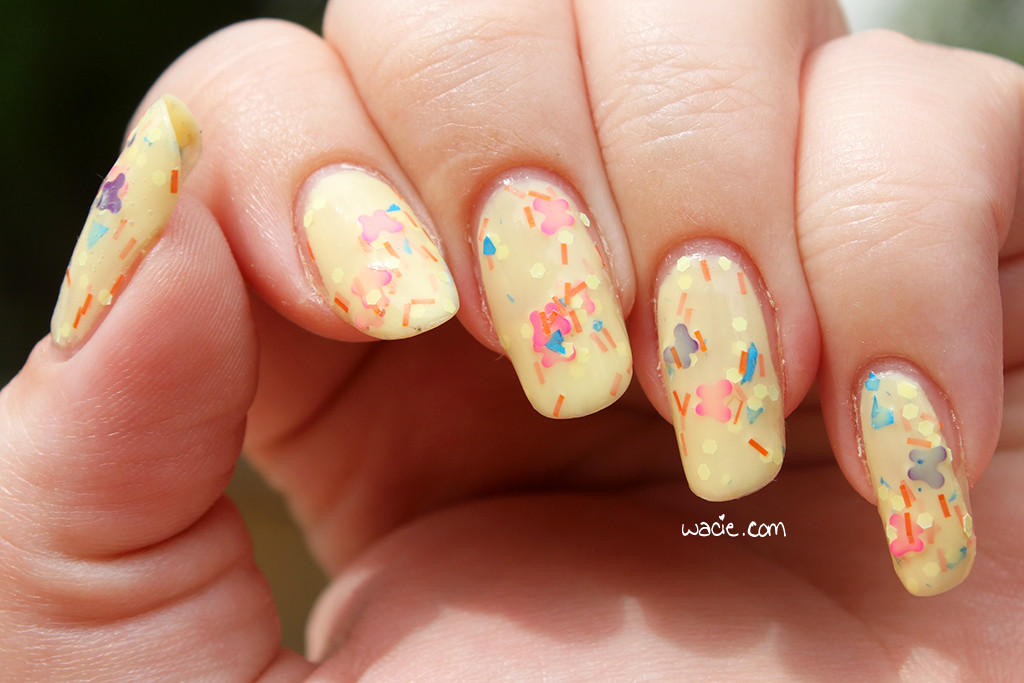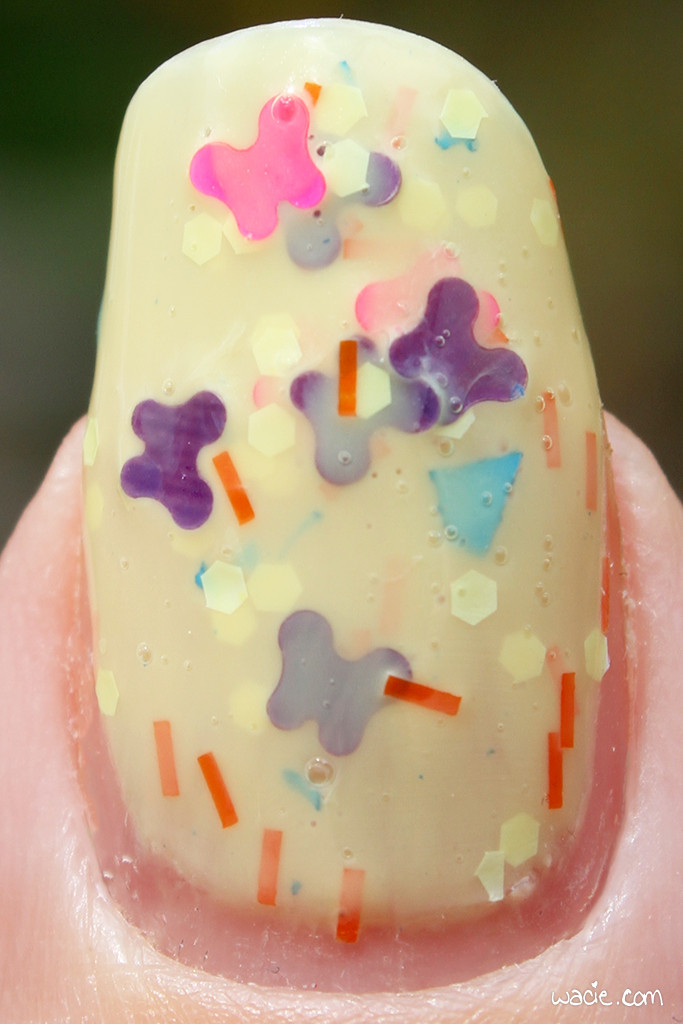 Fireflies is probably discontinued by Polish Addict Nail Color; other PANC polishes are sold in their online shop.
I bought this polish myself via mystery box.