Happy Saturday! Swatch Saturday is back, and today's polish is a beauty. This is Sewing Shadows from Blue-Eyed Girl Lacquer. It was originally part of a 2014 collaboration box with Sweet Heart Polish inspired by characters from Disney's Peter Pan. I'm wearing three coats of Sewing Shadows with one coat of Seche Vite.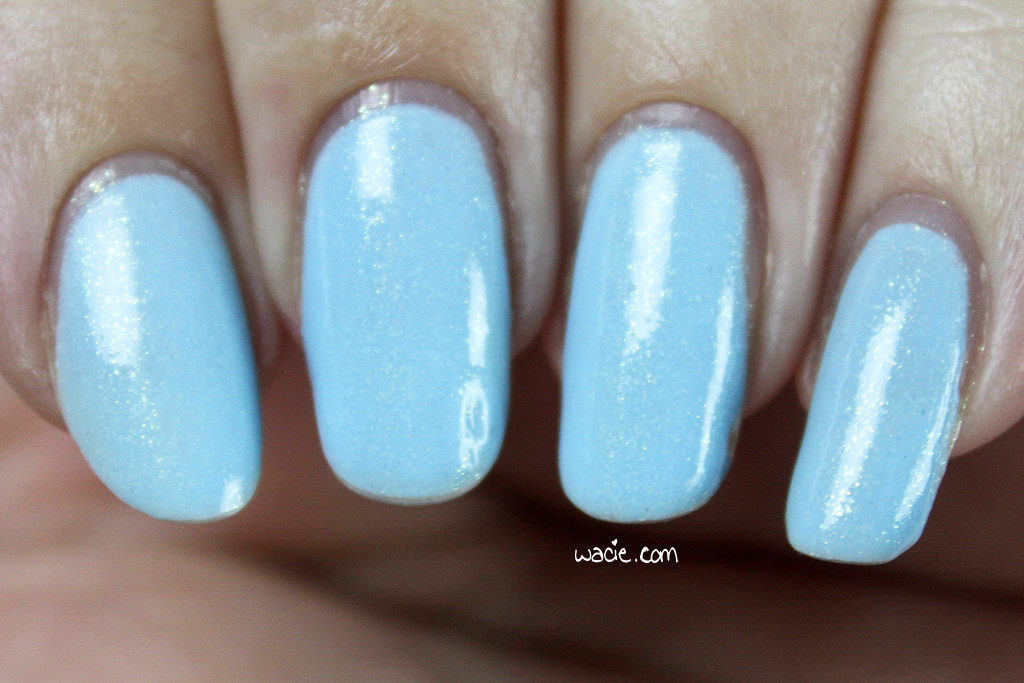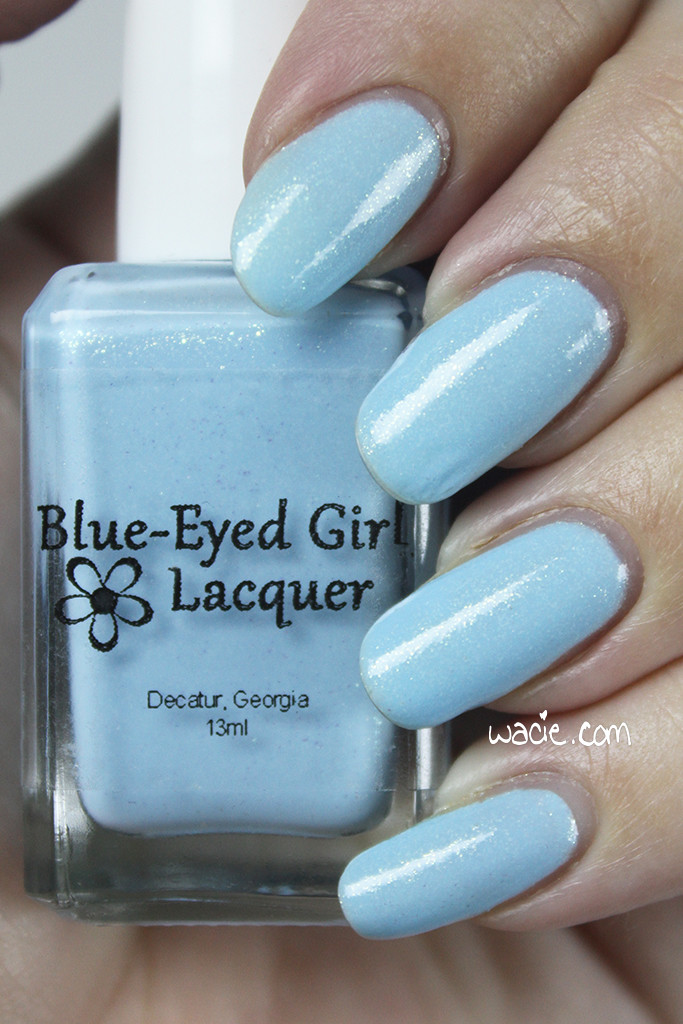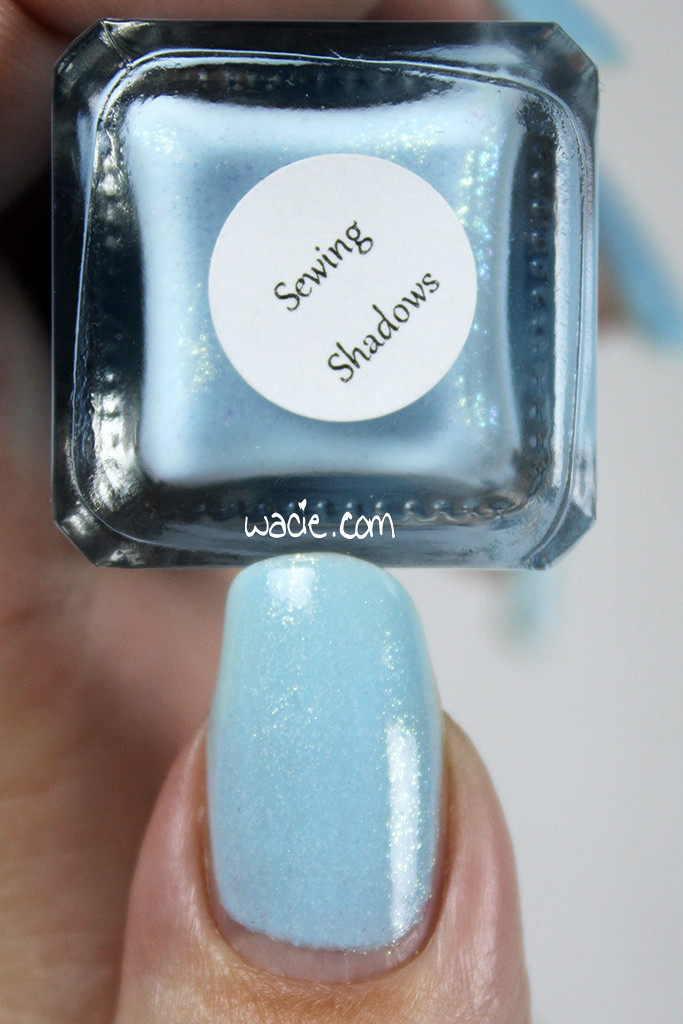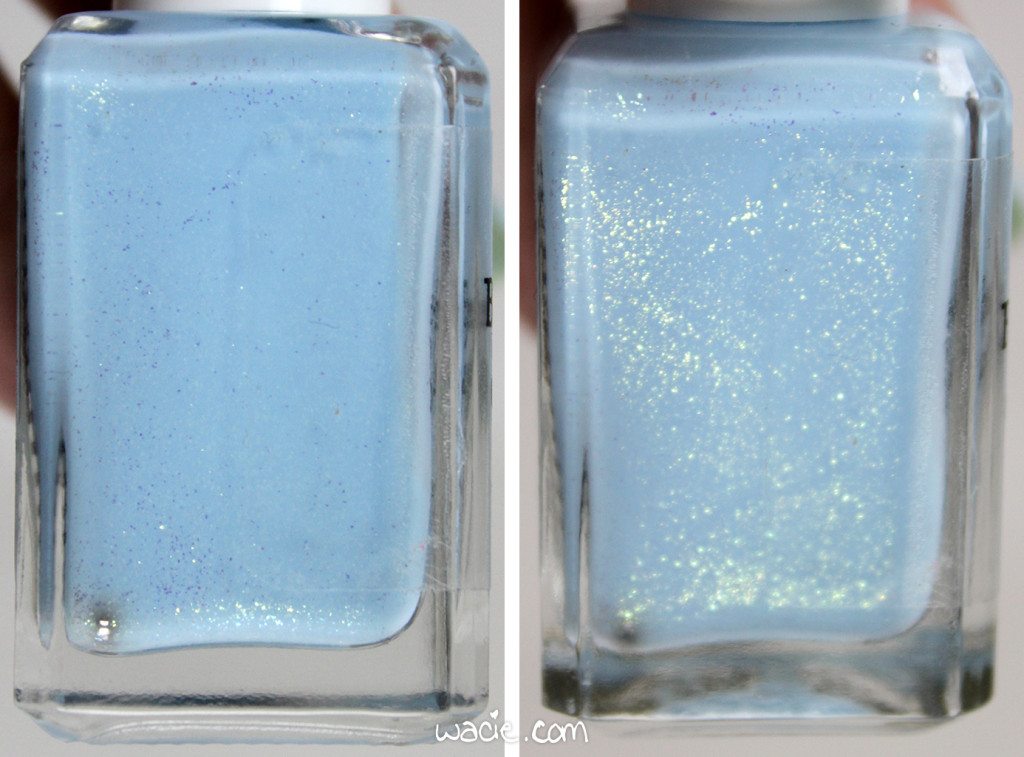 Sewing Shadows is a sky blue polish with green iridescent shimmer. Application was easy; the product consistency is on the thicker side, and opacity builds with coverage. The shimmer blends into the polish easily, and can sometimes be difficult to see, especially in brighter lighting conditions. The polish dries with a smooth and glossy finish; I added top coat for extra shine.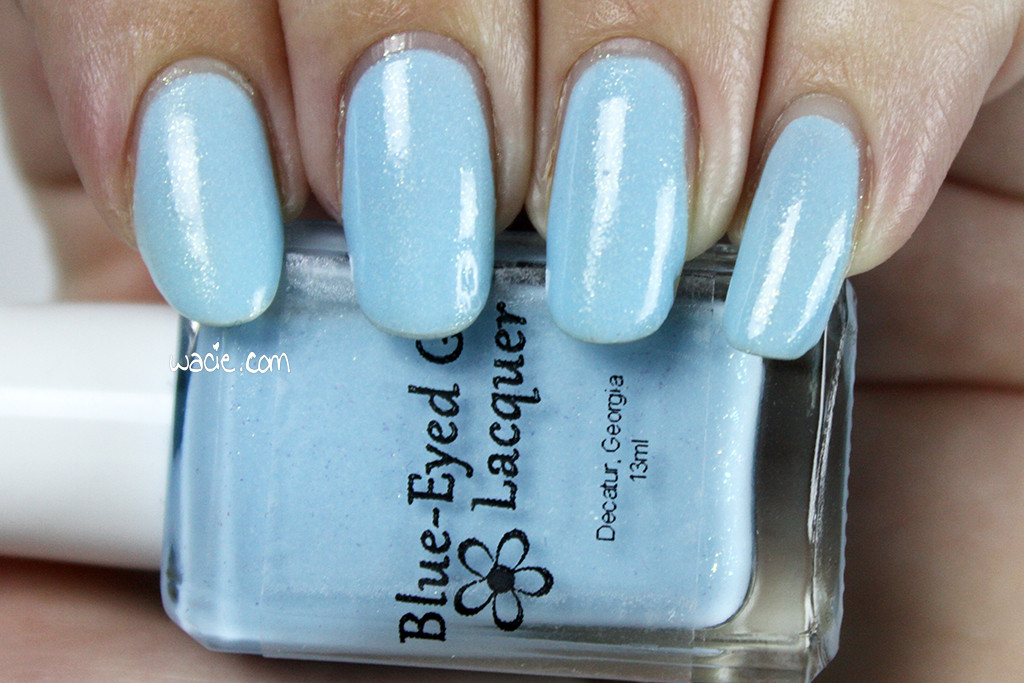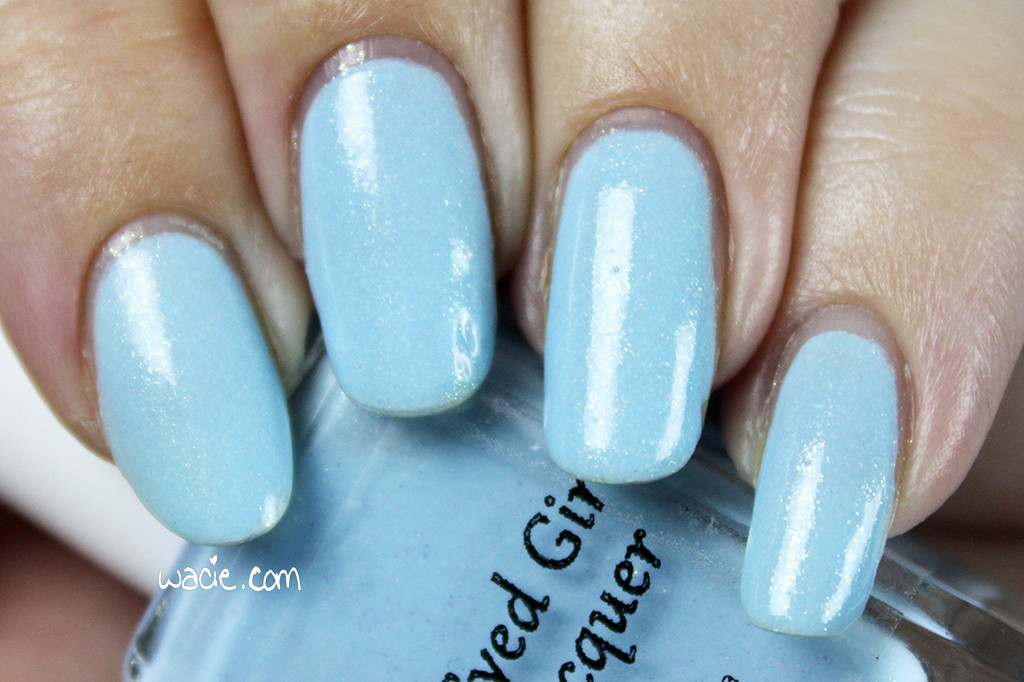 Sewing Shadows is a really fun polish, and another fine example of the BEGL shimmer. The color is vibrant, the coverage is opaque, and the shimmer is a fun and unexpected pop of color that sets the polish apart from the rest. It's just beautiful and easy to wear. I also love that it was inspired by Peter Pan, and in particular by Wendy Darling; Peter Pan is my favorite Disney animated film (sometimes it's The Jungle Book, I can never decide!), and as a child, I basically wanted to be Wendy, so there's that.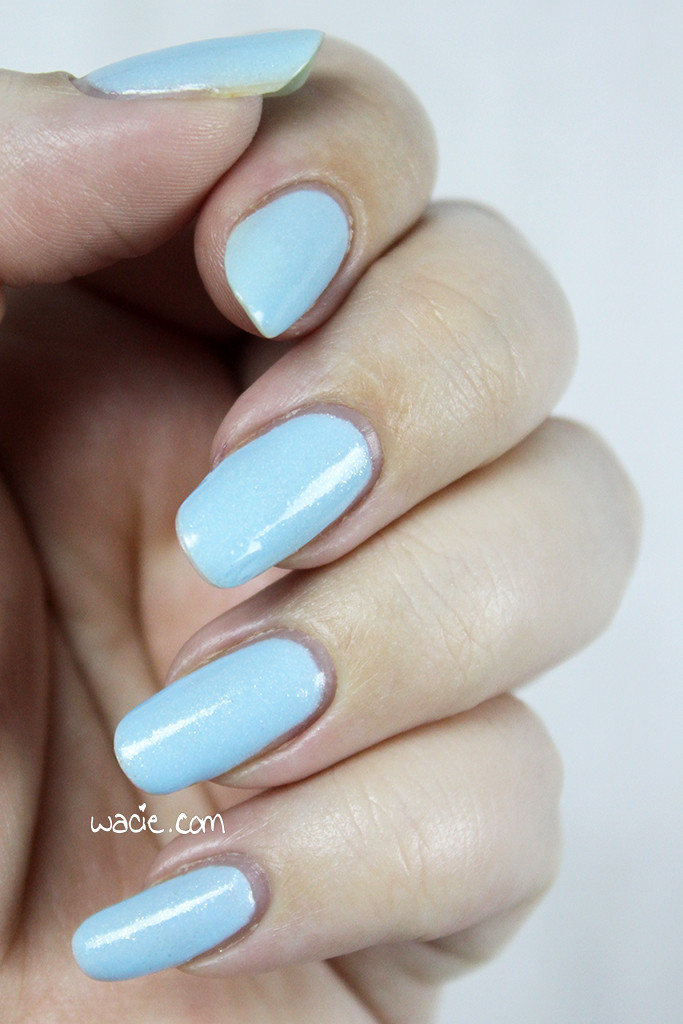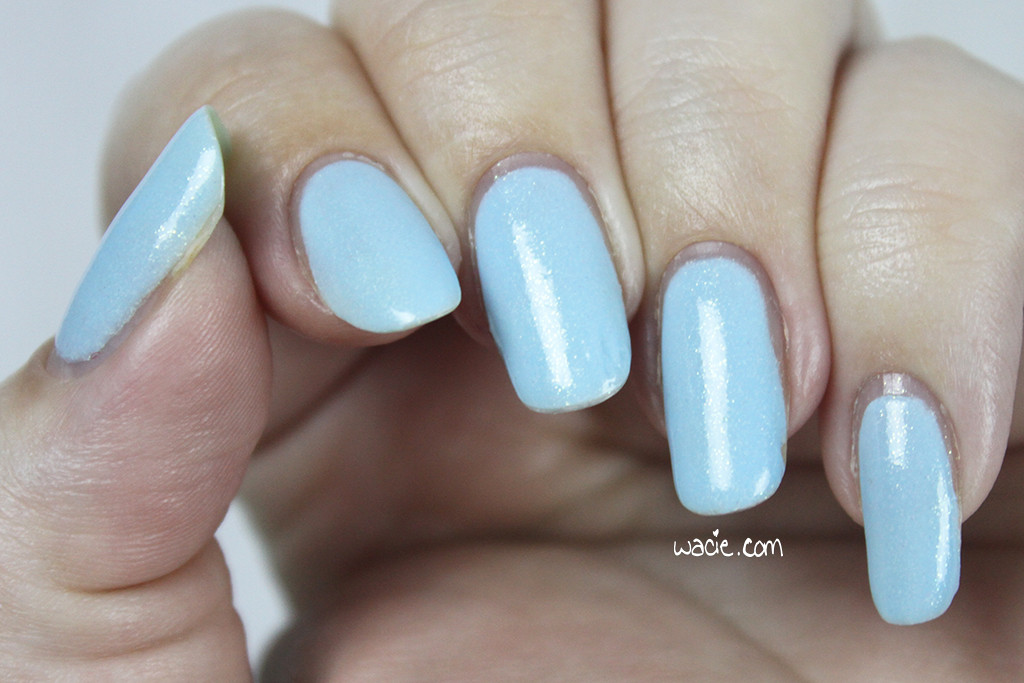 In direct sunlight, the shimmer gets a little overwhelmed, but the blue base is still going strong.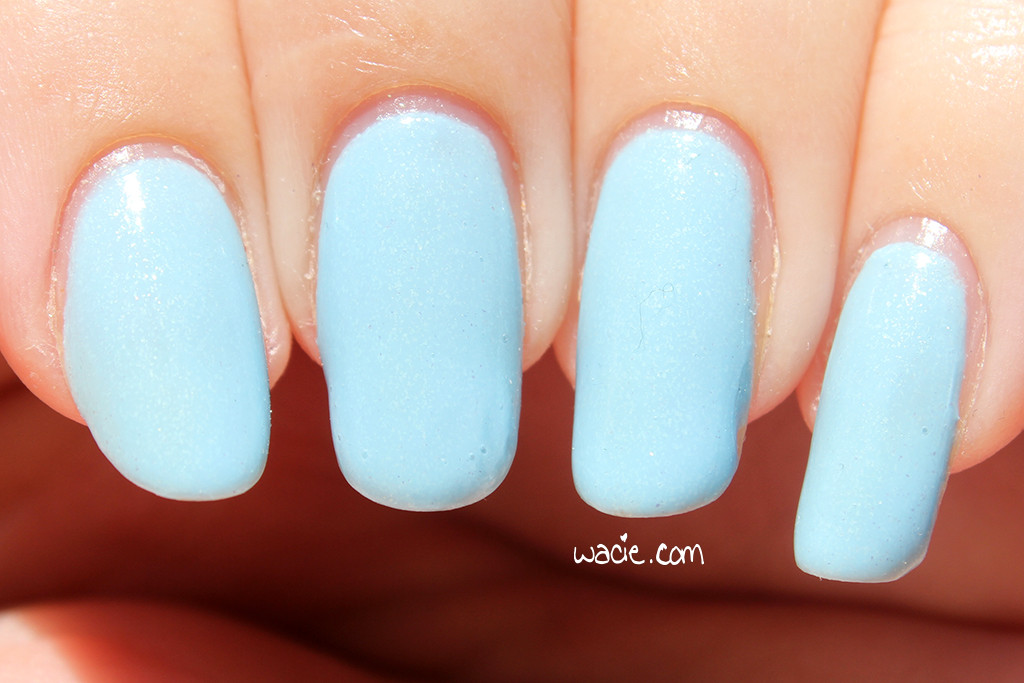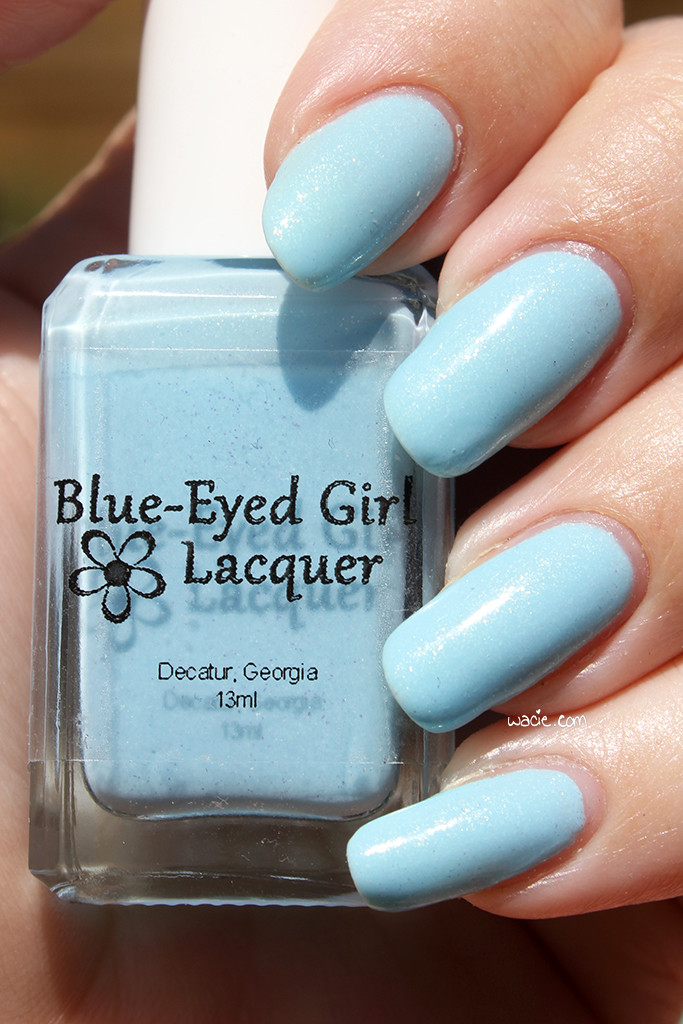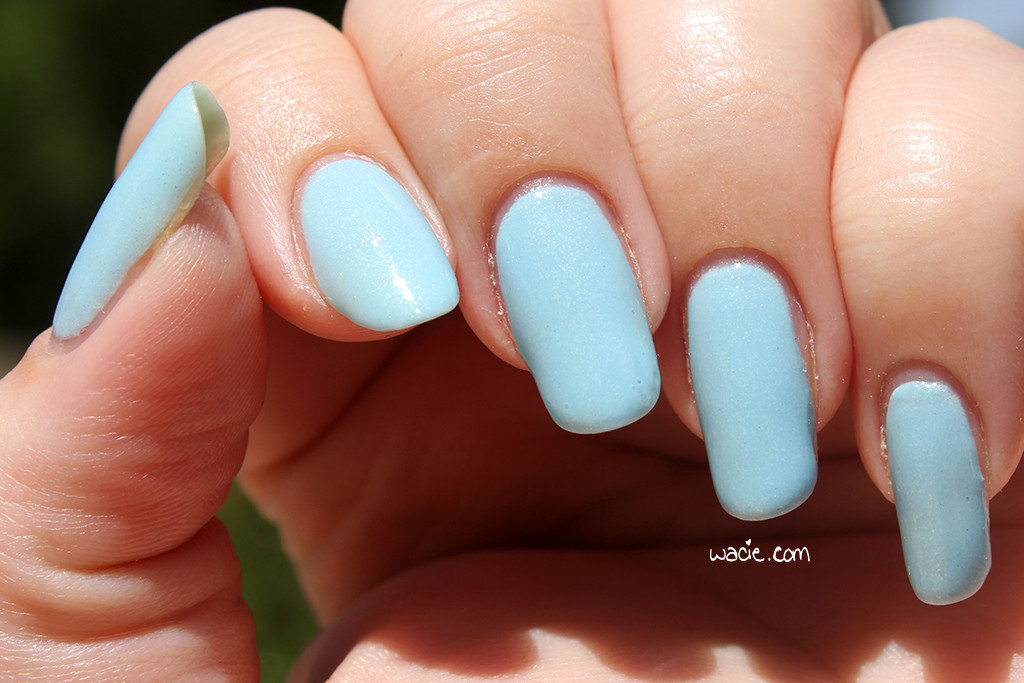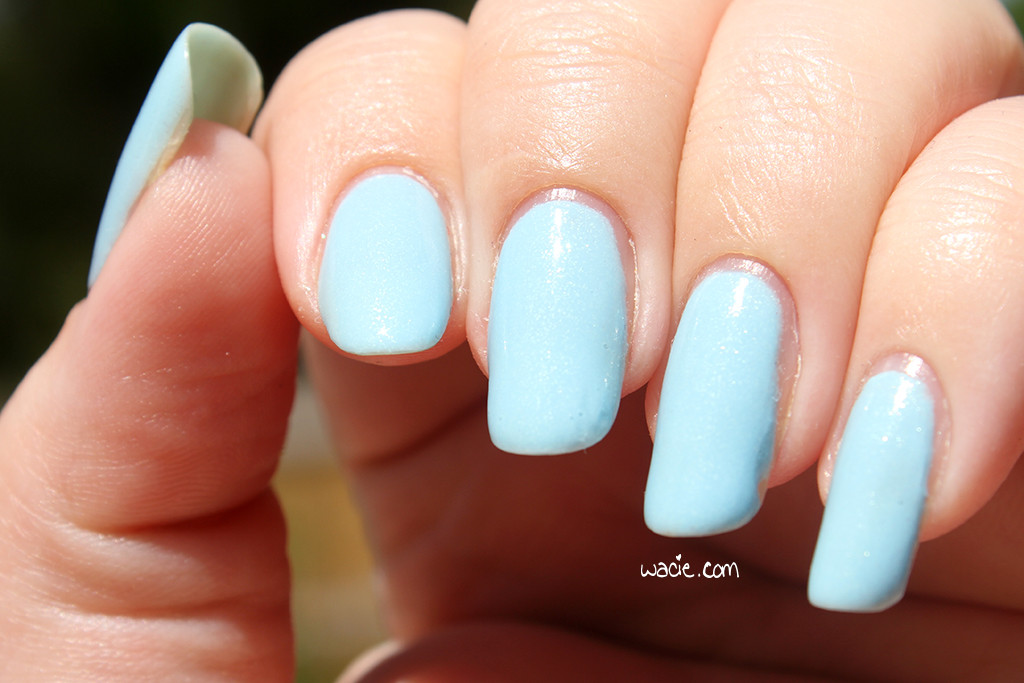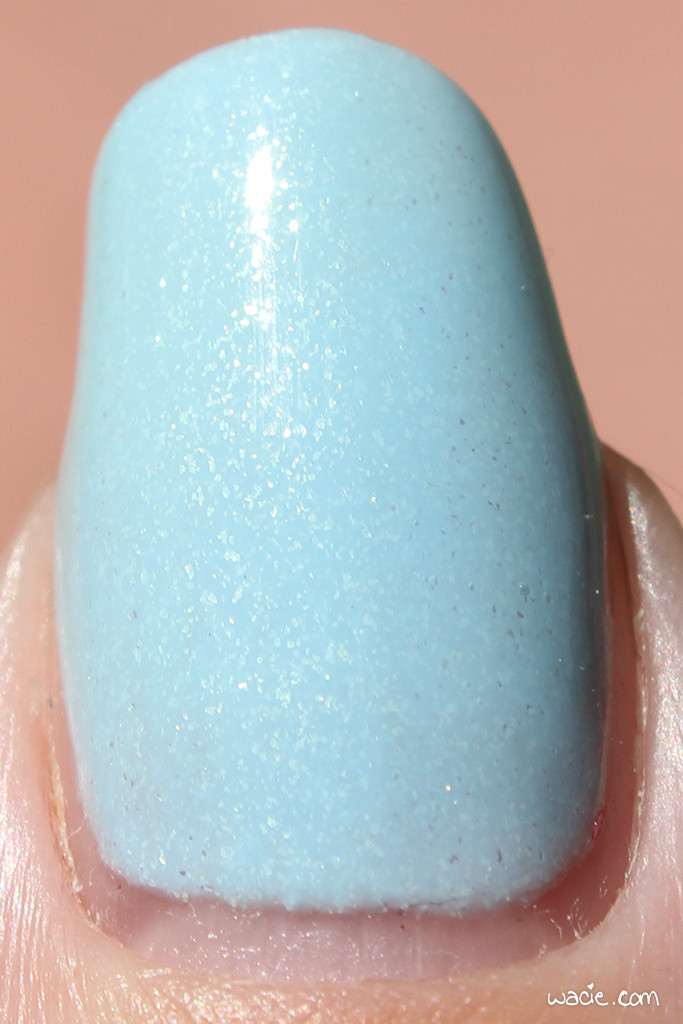 The collaboration box this polish came in has since sold out. Other Blue-Eyed Girl Lacquers are sold in their online shop.
I bought this polish myself.