I don't normally post on Thursdays, but yesterday's uggos didn't stay on for very long, so I decided to swatch a BEGL favorite, Eleanor. Eleanor is a black jelly packed with pink, blue, purple, and aqua glitters. I'm wearing three coats with two coats of Seche Vite.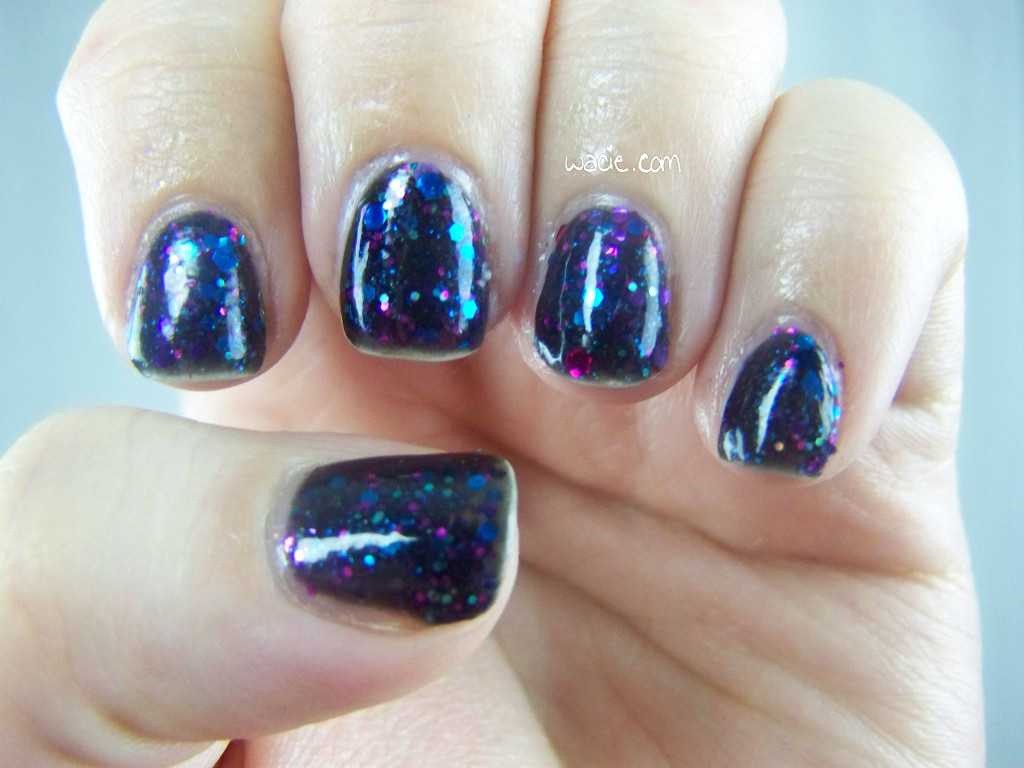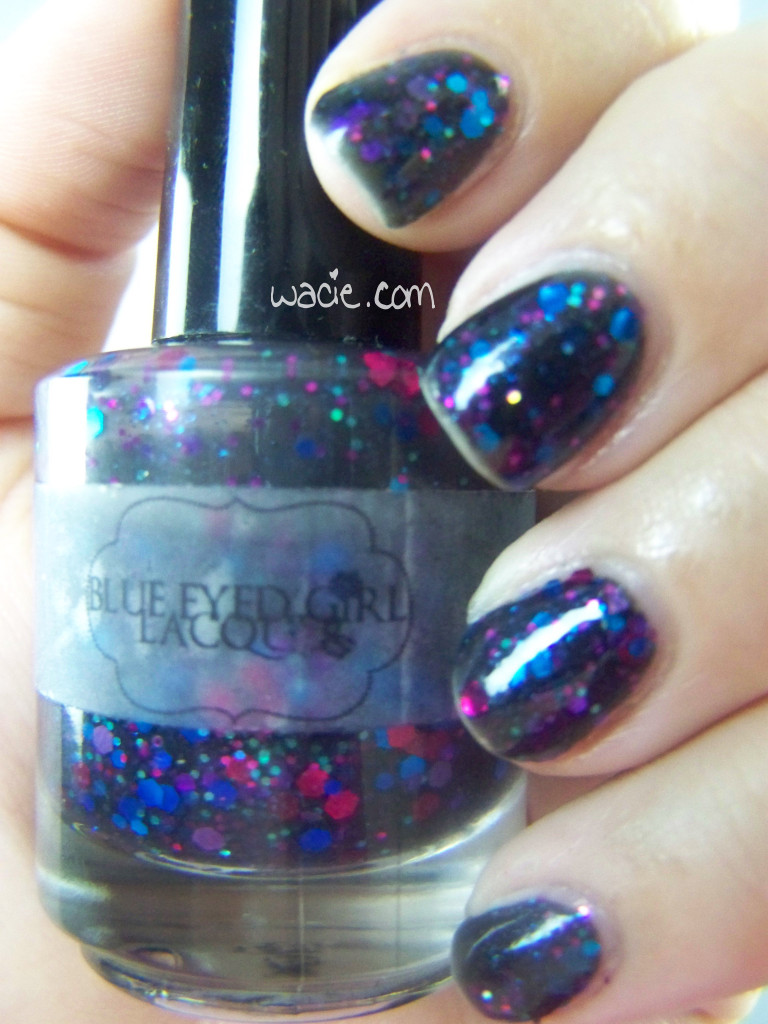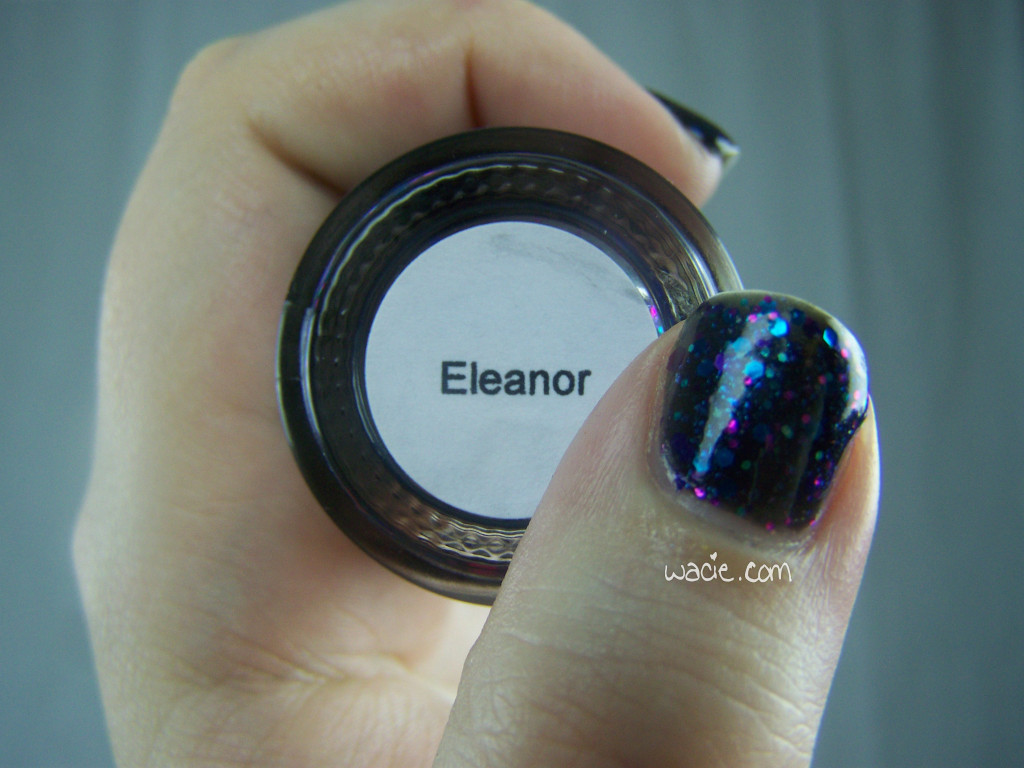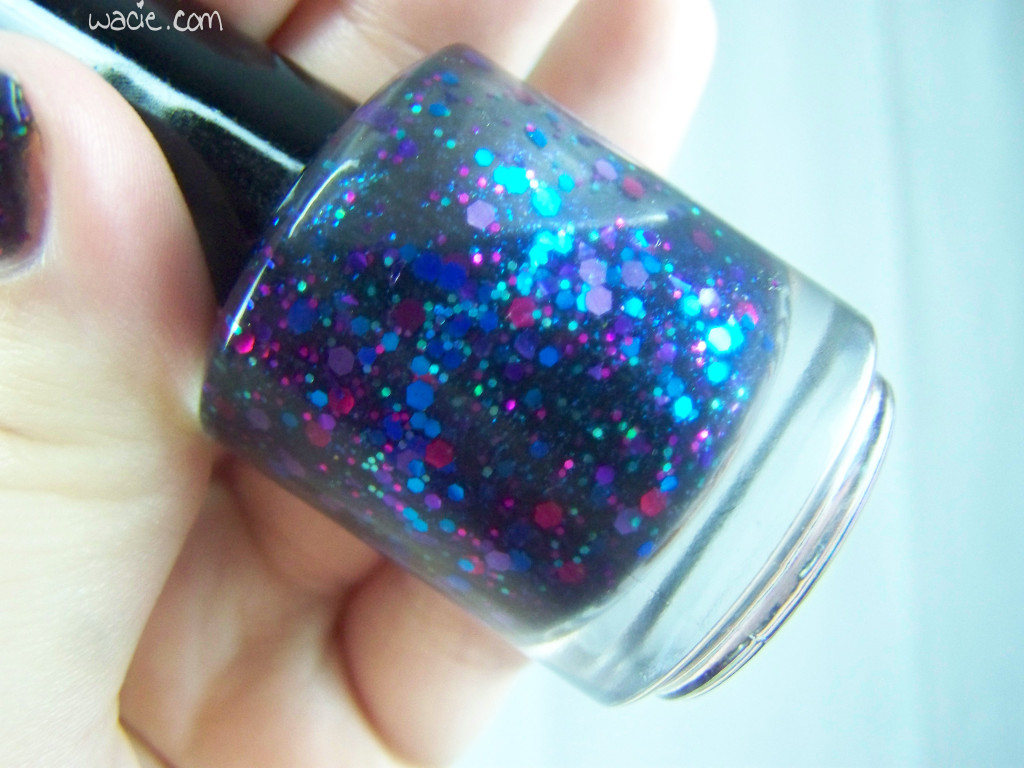 Eleanor is just gorgeous. It's everything I could want in a jelly: it's shiny, it's squishy, it's loaded down with beautiful glitters. I just don't know what else I can say. It's beautiful and I love it.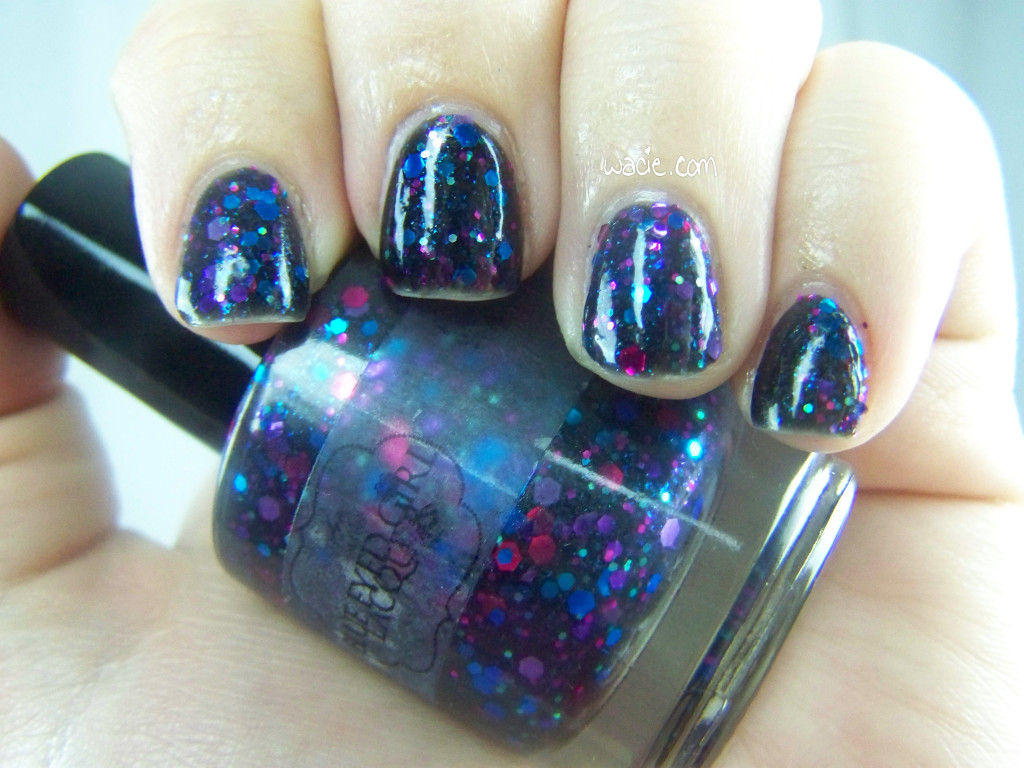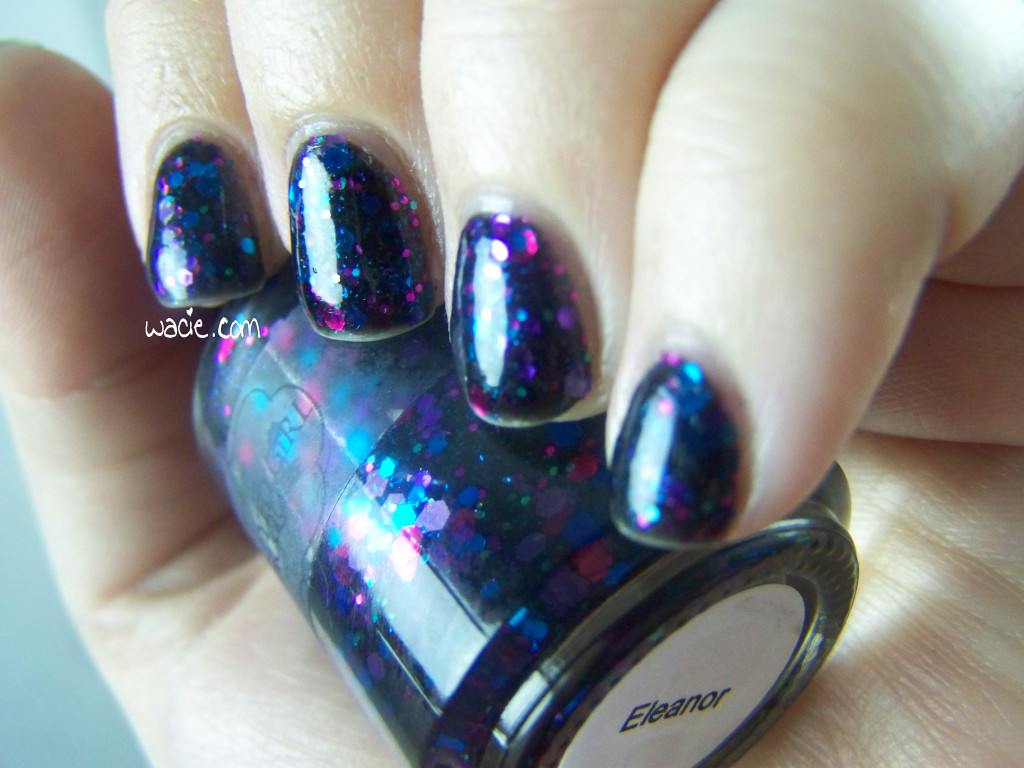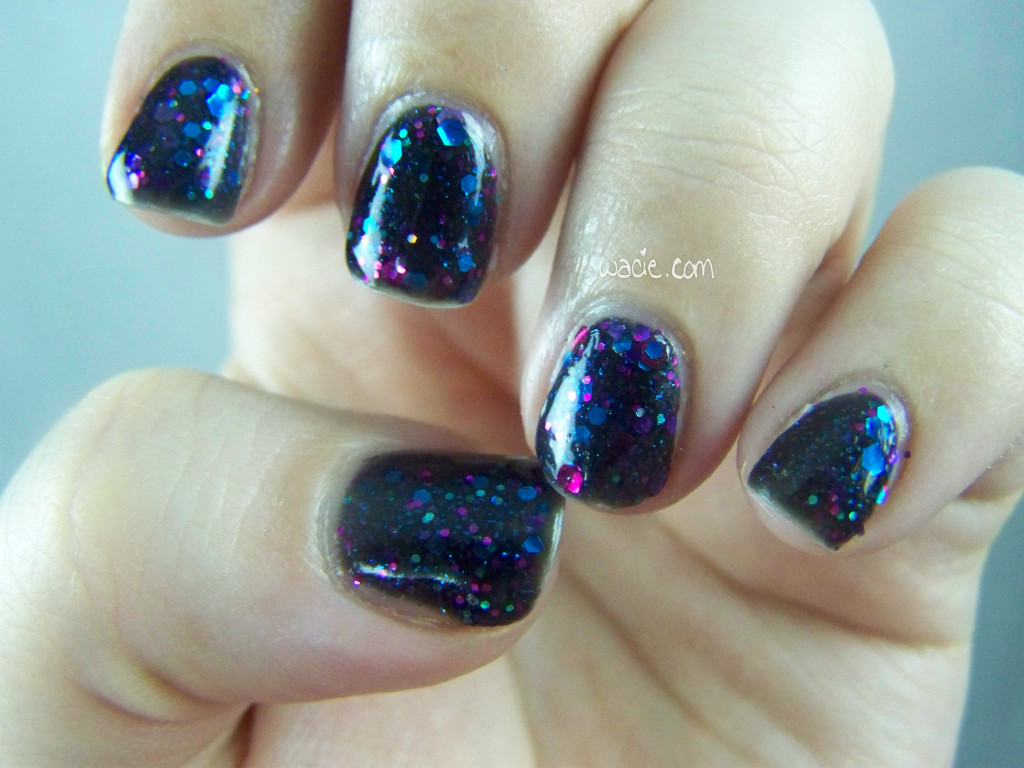 Like the other BEGLs I've shared so far, Eleanor is also, unfortunately, discontinued. I'm so backed up on my BEGL collection that everything I'm reviewing is discontinued. I'm almost out of the round-bottle BEGLs, at least.