For the real Swatch Saturday, I'm wearing Weary Traveler, the last stop on the round-bottle discontinued BEGL trolley. Either this one or Eleanor were the first BEGLs I ever wore, so those are my favorites from this batch. I'm wearing three coats of it with two coats of Seche Vite top coat.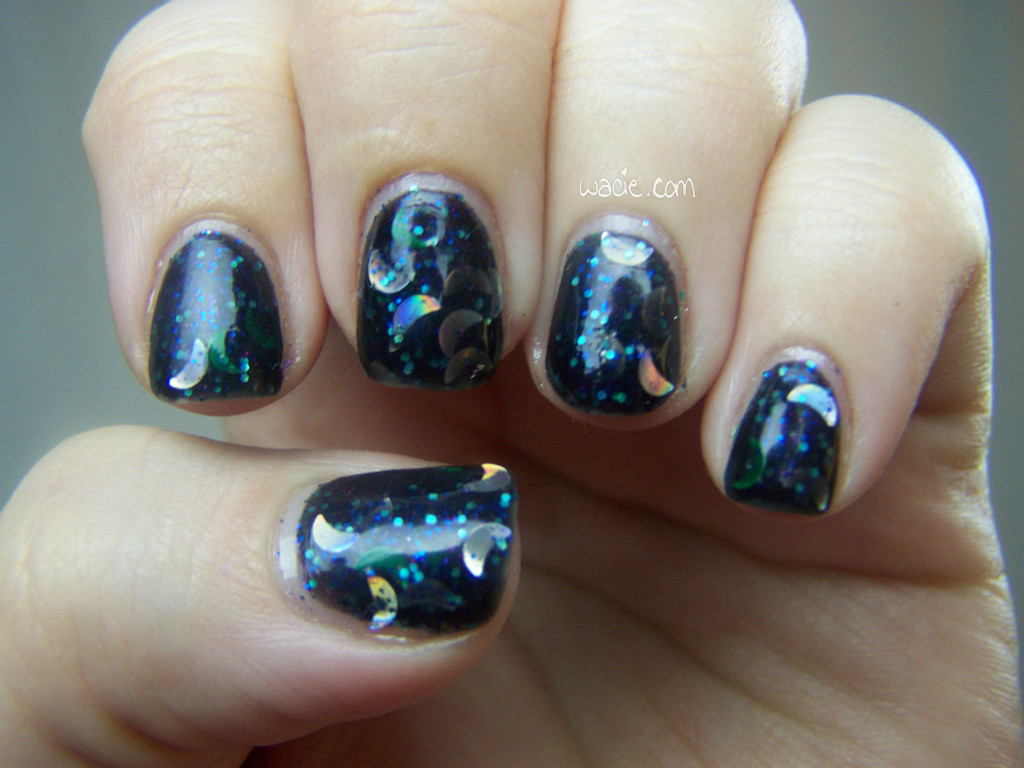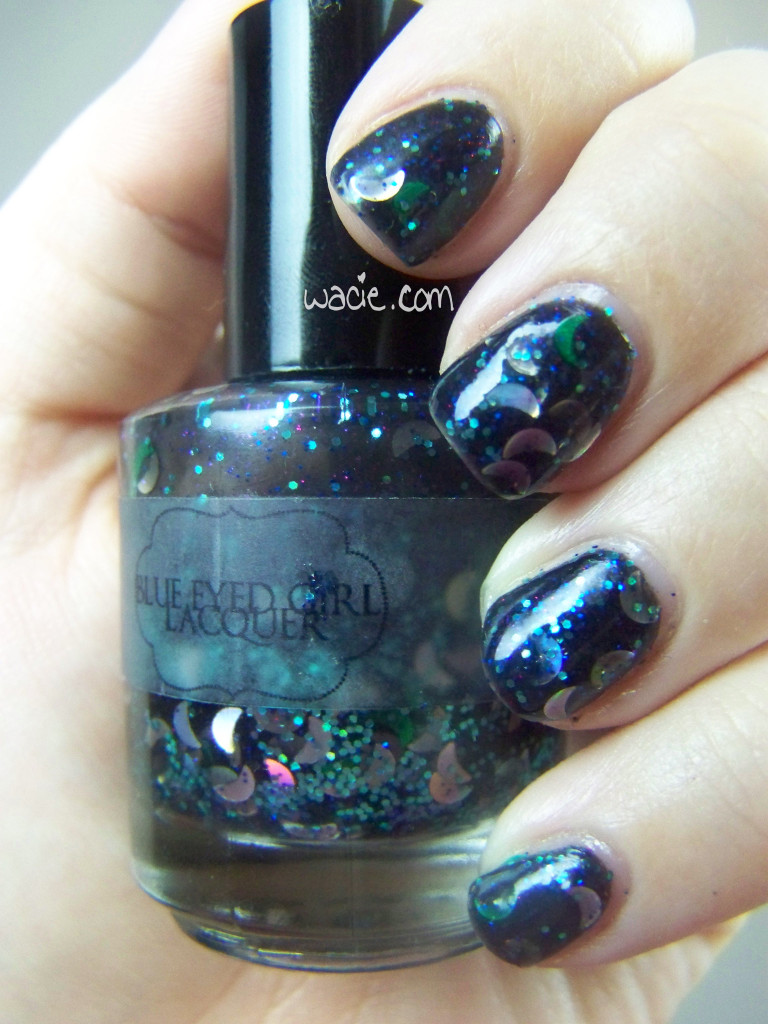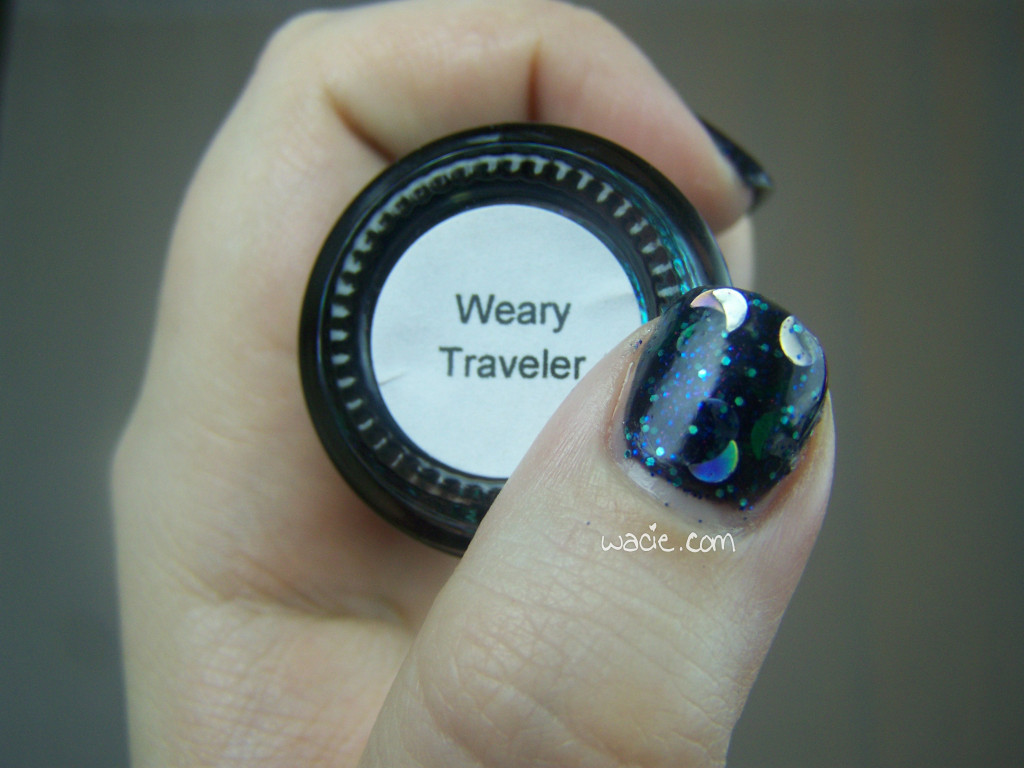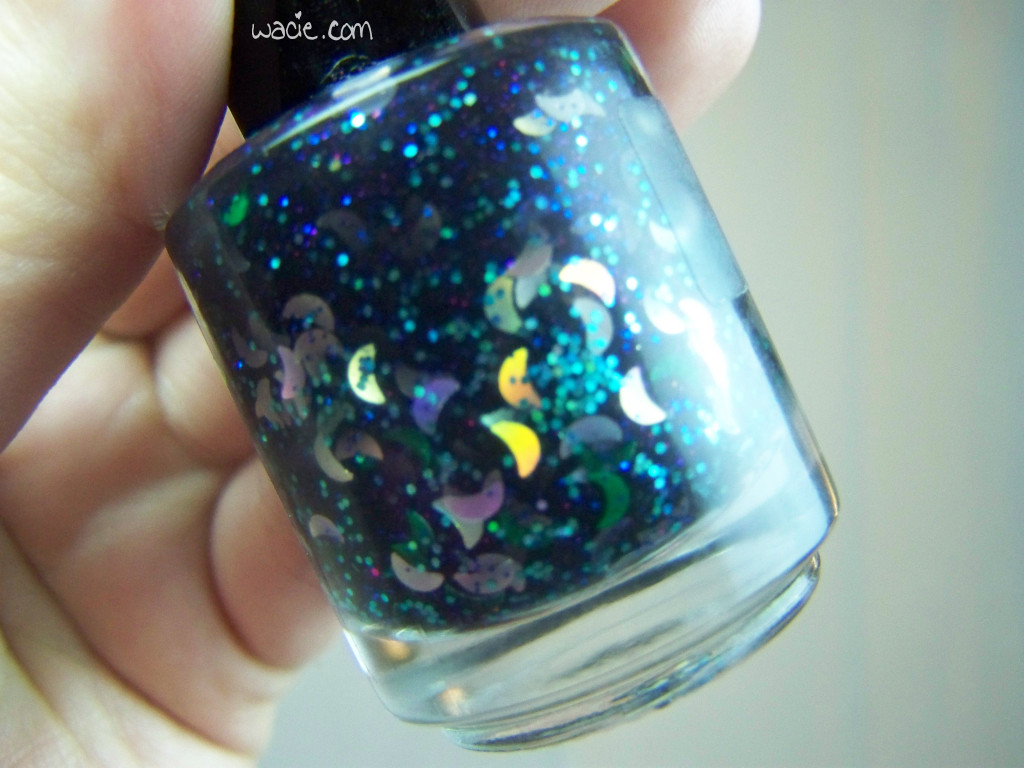 Weary Traveler is a black jelly with pink shimmer, teal holo hexes, and crescent moons in green and holographic silver. Like I said before, this was one of my first experiences with the BEGL brand, and with indie polishes in general. It's definitely my first polish with moon-shaped glitter, which was probably the reason I bought it to start with. This is a winning combination for me: deep colors, tons of glitter, tons of shine. It can't be beat.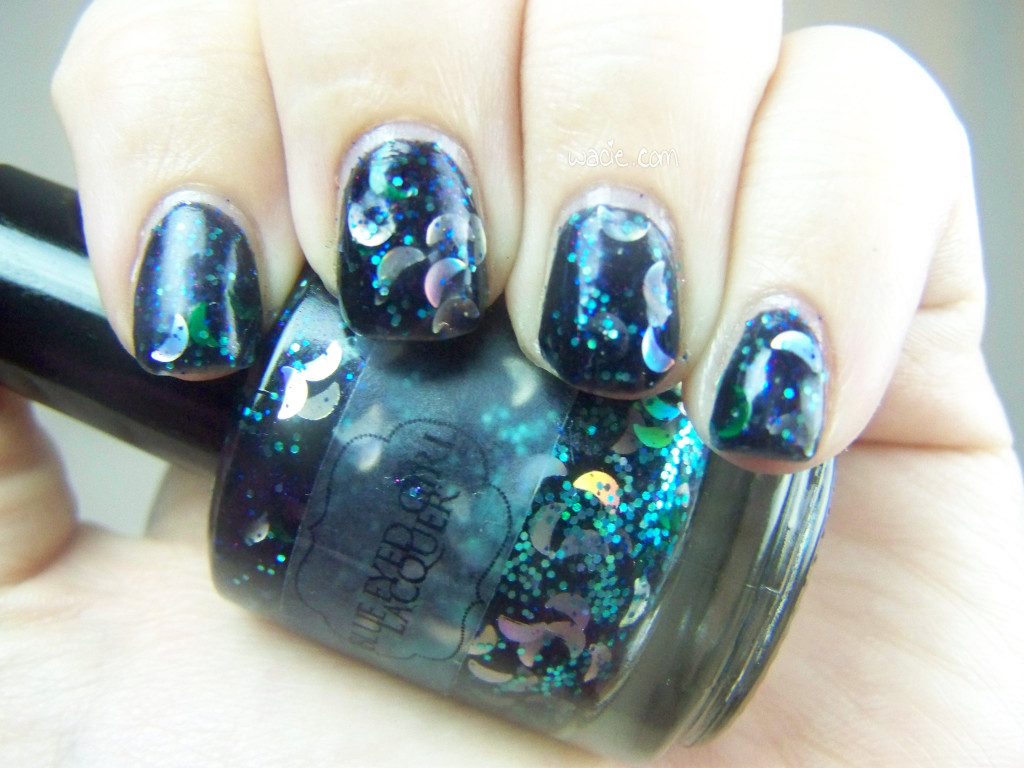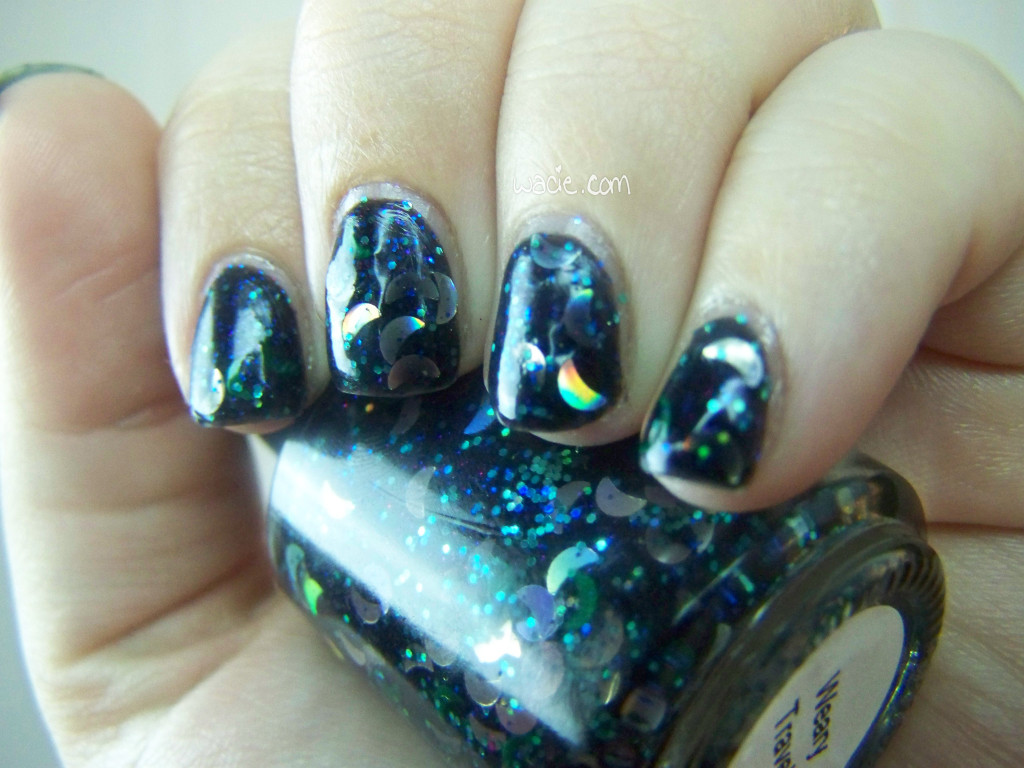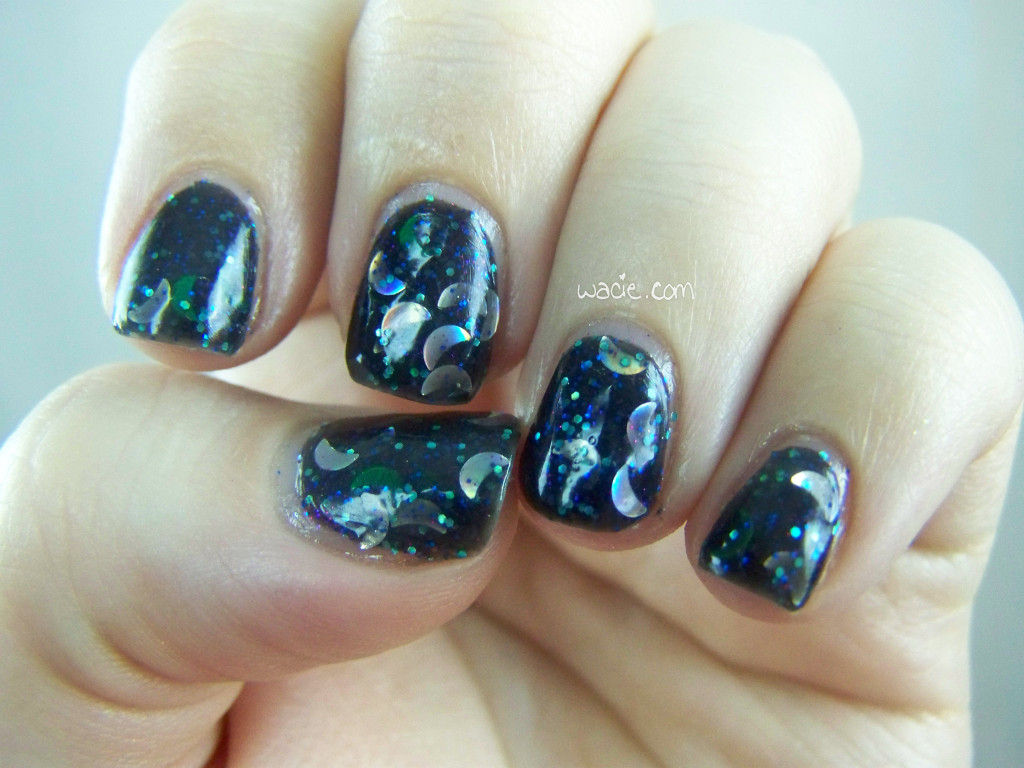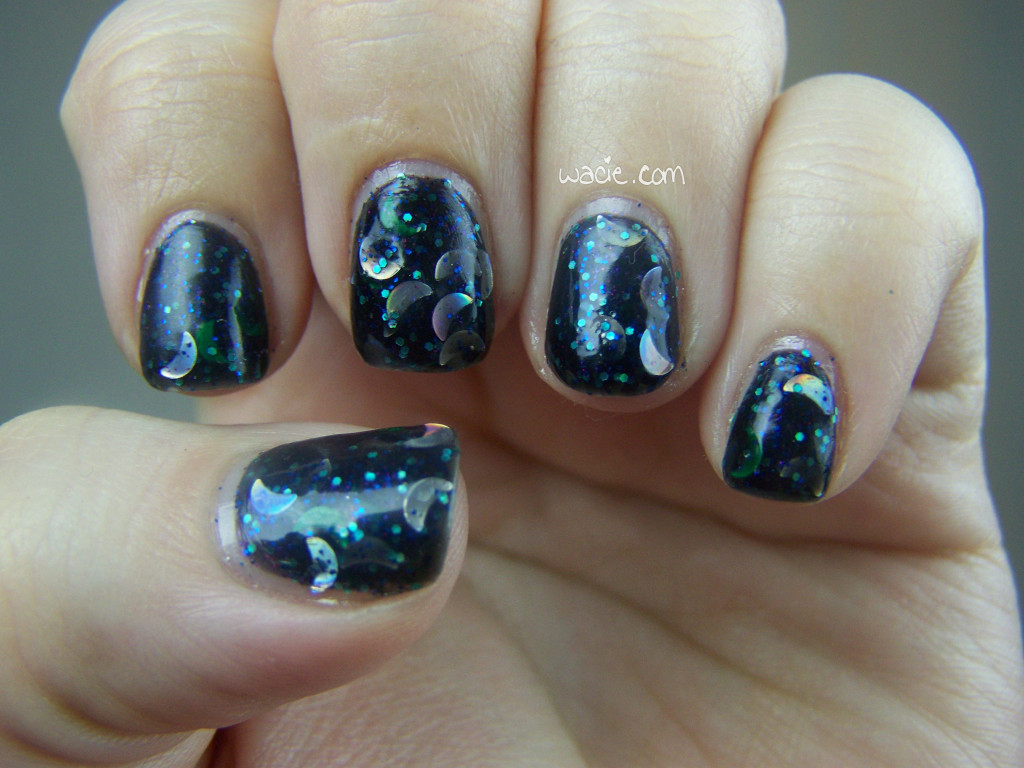 It's been fun going through all these old polishes. I have so many now that I wonder if I'll ever get to revisit them. I guess this is the downside to having so many untrieds; I'll try them, put them away, and then what? I may never use them again. I've been seeing a lot of blog sales and destashes lately, and I always think "Who the crap would want to sell off their pretties?" I'm starting to understand.