This week's Manicure Monday is a masterpiece. No really, I am way too excited about how this turned out. I had my doubts about pairing these two polishes, but they look so fantastic together that I can't believe I didn't do this sooner. We're looking at Sally Hansen's Natural Sienna and Digital Nails's Xiao Mei Mei. I have on two coats of each, topped by two coats of Seche Vite top coat.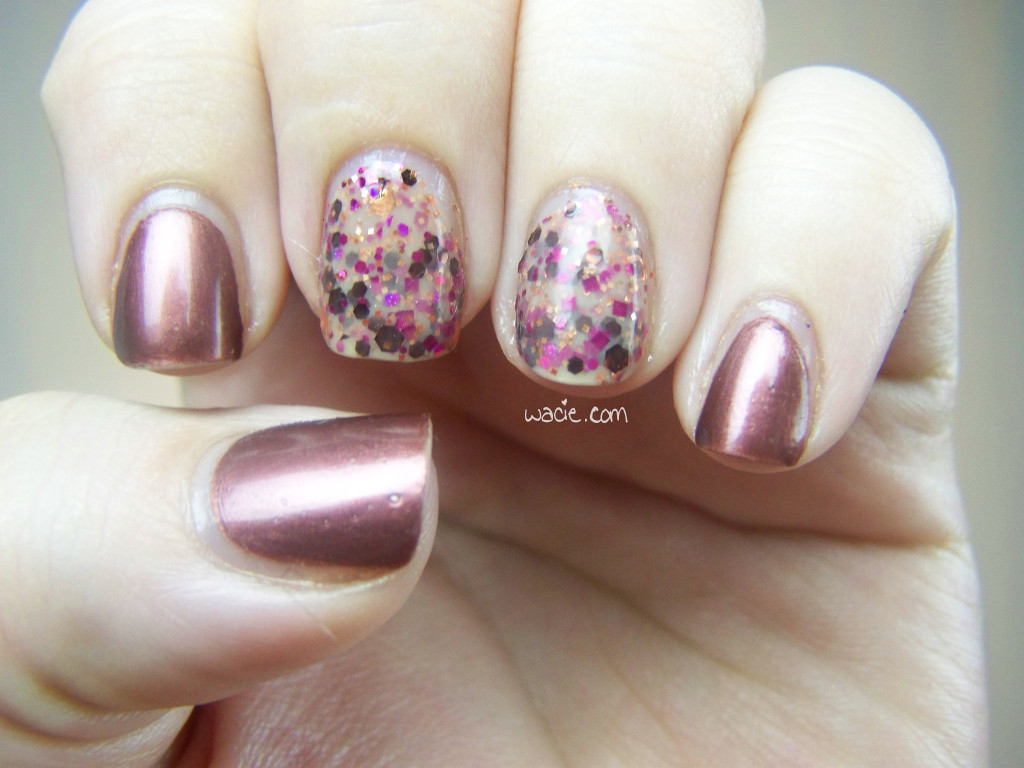 Natural Sienna is a shimmery, chocolatey brown that I like a lot more than I thought I would. I always skip over browns and neutrals because they're not bold enough for me. I grabbed this one out of a sale bin thinking "Meh, why not", and I like it a lot. The formula is thin but covers well. My only complaint here is the brush; it's one of those wide brushes that's almost as wide as my whole nail, and I tend to make a mess with those. Otherwise, this one is totally worth the two dollars I paid for it.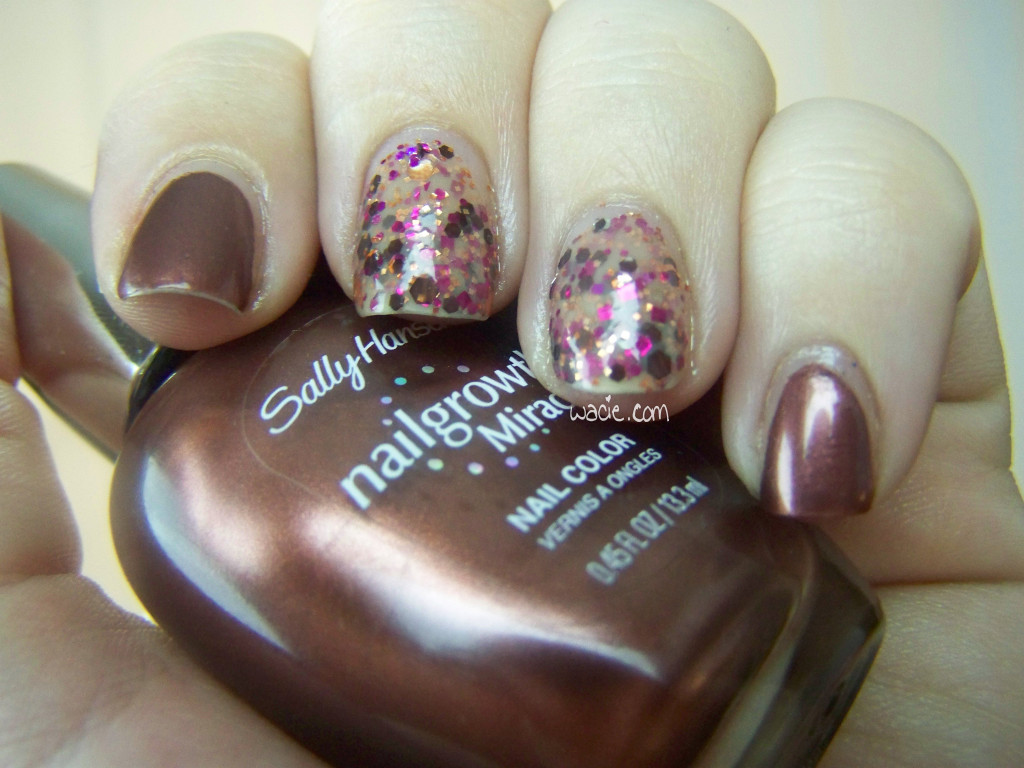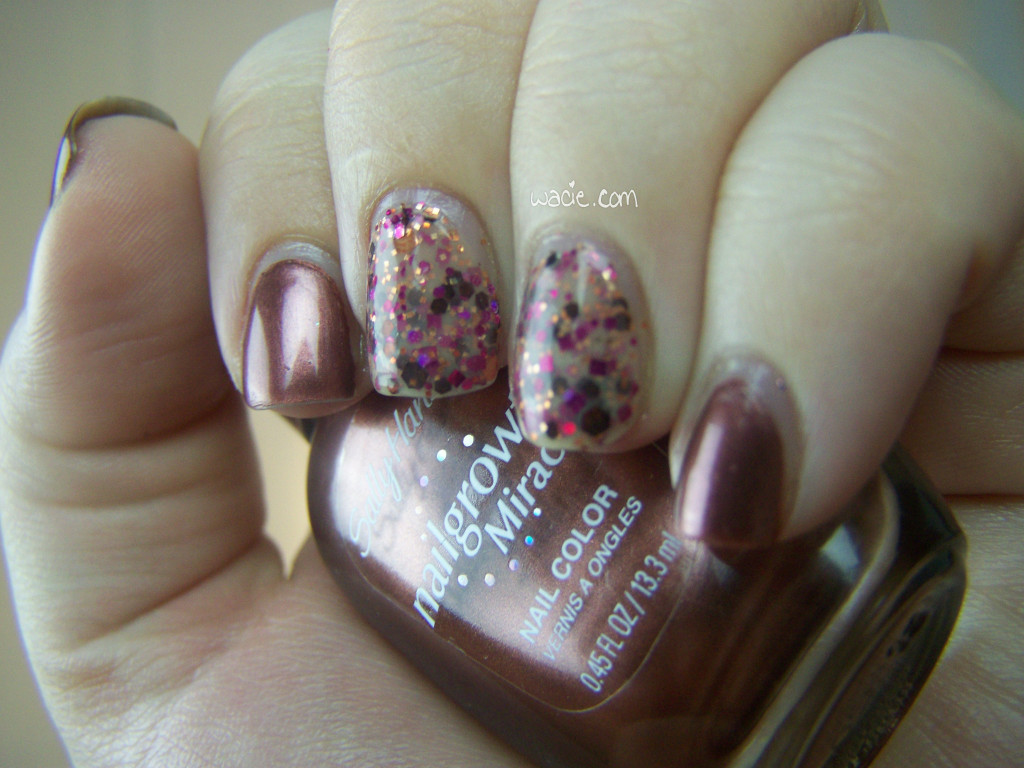 Digital Nails's Xiao Mei Mei kind of steals the show here. Xiao Mei Mei is a nude crelly with orange, pink, and brown glitters. As you can see, it's very sheer; my nail line is visible if you're looking for it. I don't even care about that. What I love about this is its simplicity; there's just enough color to support the glitter, and it never detracts from it. Bonus: the nude would be my perfect nude if it didn't have any glitter in it. It blends perfectly with my natural nail color.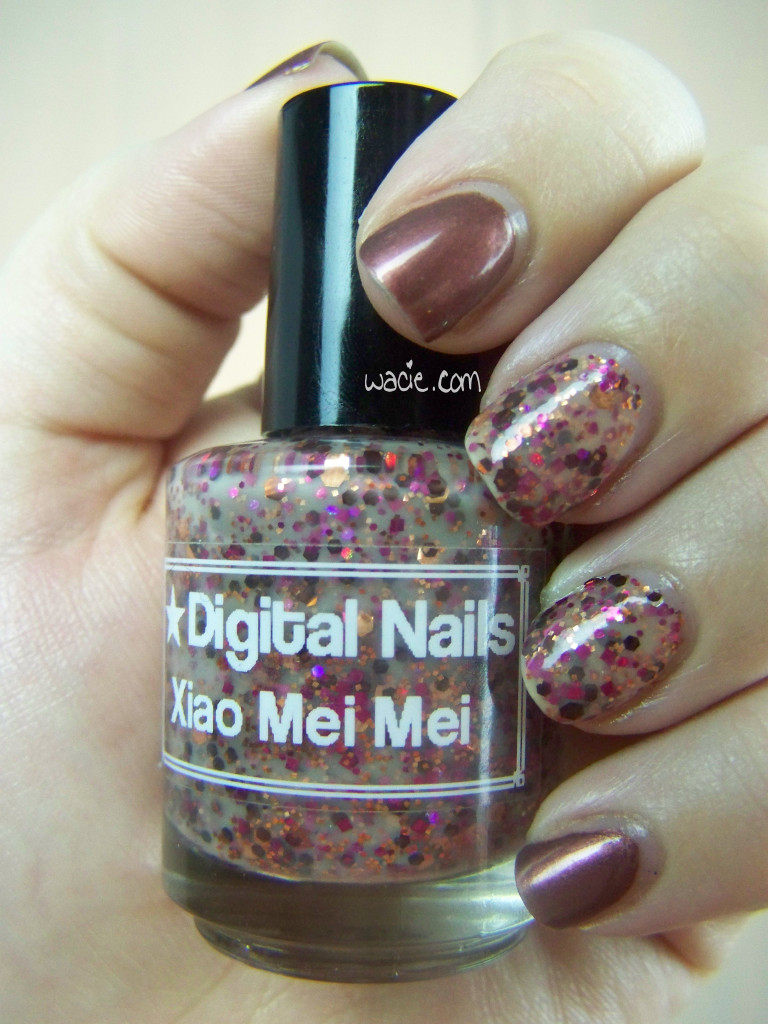 My favorite thing, though, is how well these colors pair. The neutrals, the deep colors, the glitters, they all complement each other so well. Totally gorgeous.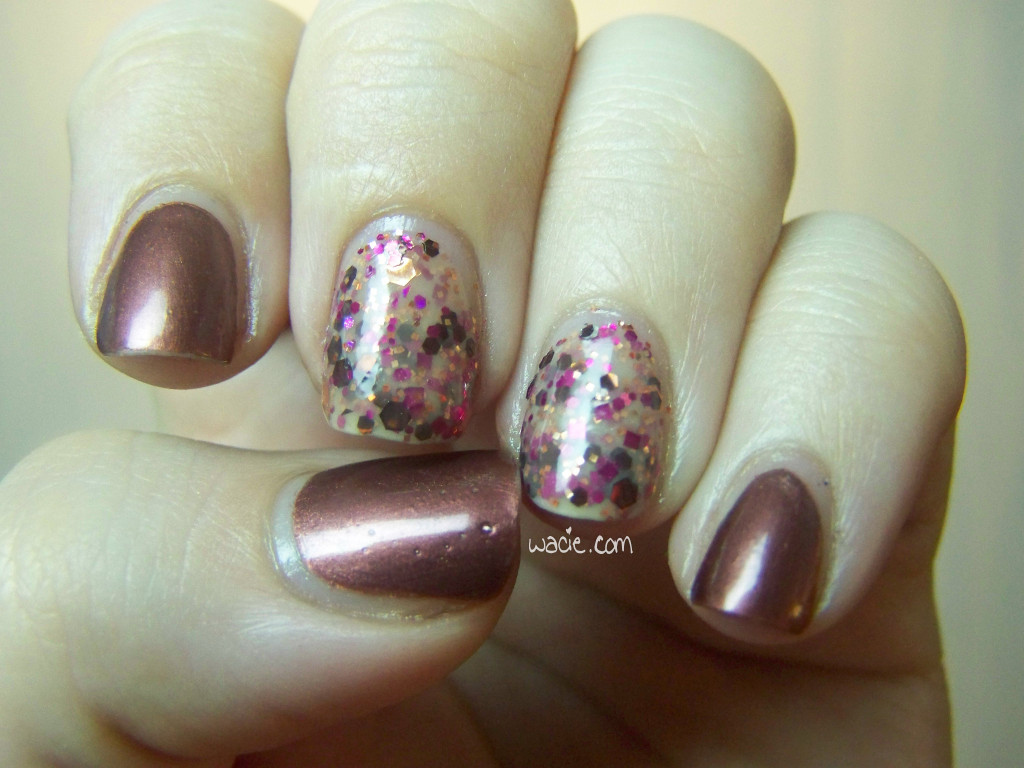 I didn't see Natural Sienna on Sally Hansen's website, so it may be discontinued. However, Digital Nails has Xiao Mei Mei in stock, so grab it while you can.