Hello reader! It's another skincare review! The product we're talking about today is the HA7X Multi-Molecular Hydrator Serum from RevivSerums. I used the serum with the rest of my skincare regimen for ten days and, believe it or not, I saw some interesting results.
I was given this product by Brandbacker and RevivSerums. My opinions are my own and are not swayed by free stuff.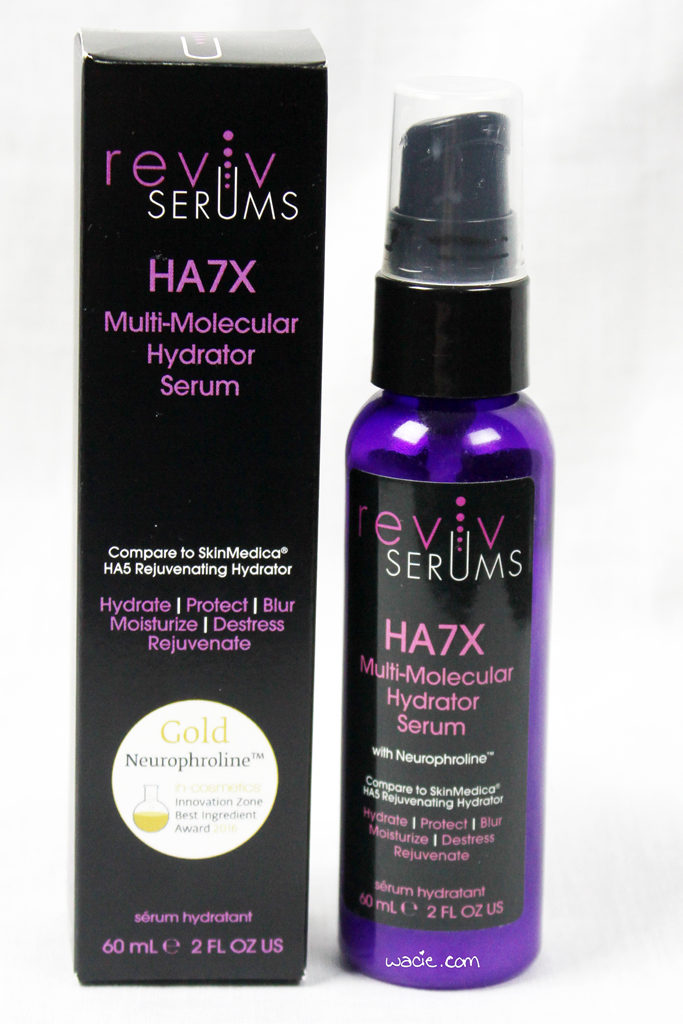 The HA7X serum is a multi-purpose serum aimed at treating a wide variety of skincare woes, including dryness, wrinkles, and dullness. It comes in a plastic bottle with a pump delivery. The product has a pleasant scent and a lightweight gel consistency. I used two pumps to cover my whole face, neck, and decolletage. The bottle also recommends using it on your hands, which I only did when I remembered to. Here's the Cosdna entry for the ingredients.
I have to tell you, I really loved using this. I used it twice a day, morning and night, and since the instructions I was given said I could keep using my other serums and treatments with it, I kept using those too. The first thing I noticed is that it's instantly moisturizing; I did not feel dry at all after applying, and even skipped my regular moisturizer most of the time I used it. Of course, I have very oily skin, and the hydration from this product exacerbated it. Those of you with normal to dry skin will like this.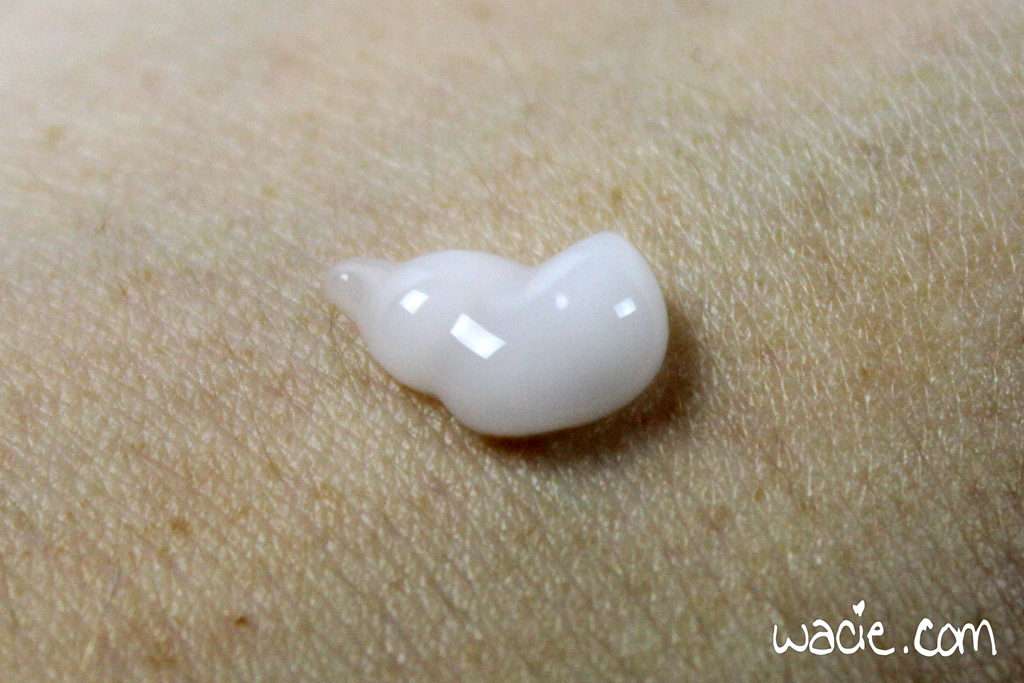 Here's a before and after comparison. Of course, ten days isn't nearly enough time to judge a skincare product's long-term results, but I will tell you this: I have a wrinkle. It's on my forehead over my right eye, and it's about an inch long. I found it on my 25th birthday. It's a pretty fine line, and whenever I try to show it to people, they just say "I don't see anything, are you sure you're not imagining it?" Well, it's definitely there, because I can feel it. It feels deeper than it looks. Since I've been using this serum, I don't notice it anymore. I can barely see it in the mirror, and I have to really poke around with my fingertip to find it. It doesn't feel like a deep crease anymore, but just smooth. It's kind of alarming, actually. My skin also seems brighter. Apart from that, I still have a lot of discoloration and hyperpigmentation from acne, I don't see any improvements there yet.
Here is my skincare routine, just so you can see what else I used and how it fits in:
Origins Checks and Balances Cleanser (AM), Cetaphil Daily Facial Cleanser (PM)
Nameraka Sana Honpo Soy Milk Isoflavone Lotion Toner
Burt's Bees Sensitive Eye Cream (AM)
Up and Up 2% Salicylic Acid Acne Treatment (AM)
Cetaphil DermaControl Oil Control Moisturizer (AM)
Valentia Night Revive Retinol Serum (PM)
CeraVe Moisturizing Facial Lotion PM (PM)
The HA7X was developed as an affordable alternative to Skinmedica's HA5 Rejuvenating Hydrator, using 29 of the same ingredients and ultimately adding in two new and different actives. However, it's nearly a hundred dollars cheaper, a mere $89 compared to $178. Of course, I don't have the Skinmedica product to test simultaneously, but I find that this one works very well indeed. My one gripe is with the packaging; for $89, I would like something better than a plastic bottle.
The HA7X Multi-Molecular Hydrator Serum is available from RevivSerums.com.
I was given this product by Brandbacker and RevivSerums. My opinions are my own and are not swayed by free stuff.