Today is an exciting day, because I'm sharing with you two brand new polishes from Model City's upcoming spring collection. I'm super-thrilled to have the privilege to share them with you before they officially launch on March 22. These polishes were supplied by Model City Polish, but that doesn't affect or influence my opinion on them at all. Having said that, let's check it out.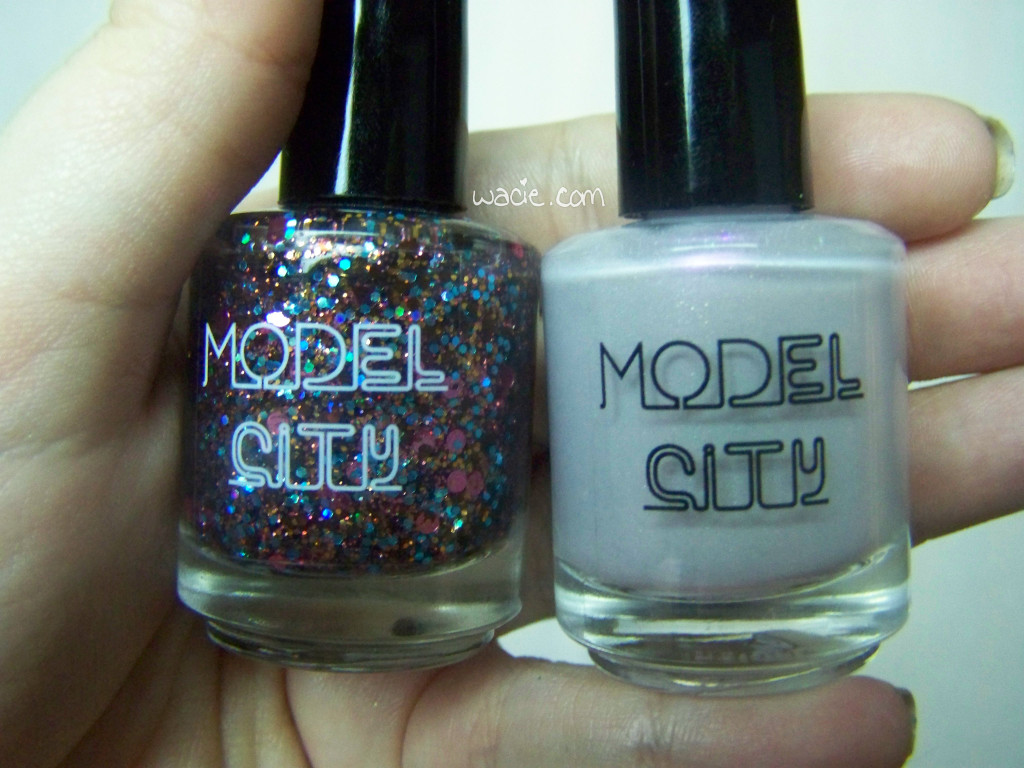 The pearly pink-lilac I'm wearing here is called Fairy Godmother. I'm wearing three coats of it with one coat of Seche Vite. It is a light, innocent, unassuming color until you see this intense pink shine. I'm somewhat afraid I didn't do it justice, because it's much stronger than it appears to be in the photos. It is absolutely beautiful. As for the formula, it applies evenly; I could have gotten away with two coats. It dries very quickly. I have zero complaints with Fairy Godmother. It could not be a better polish.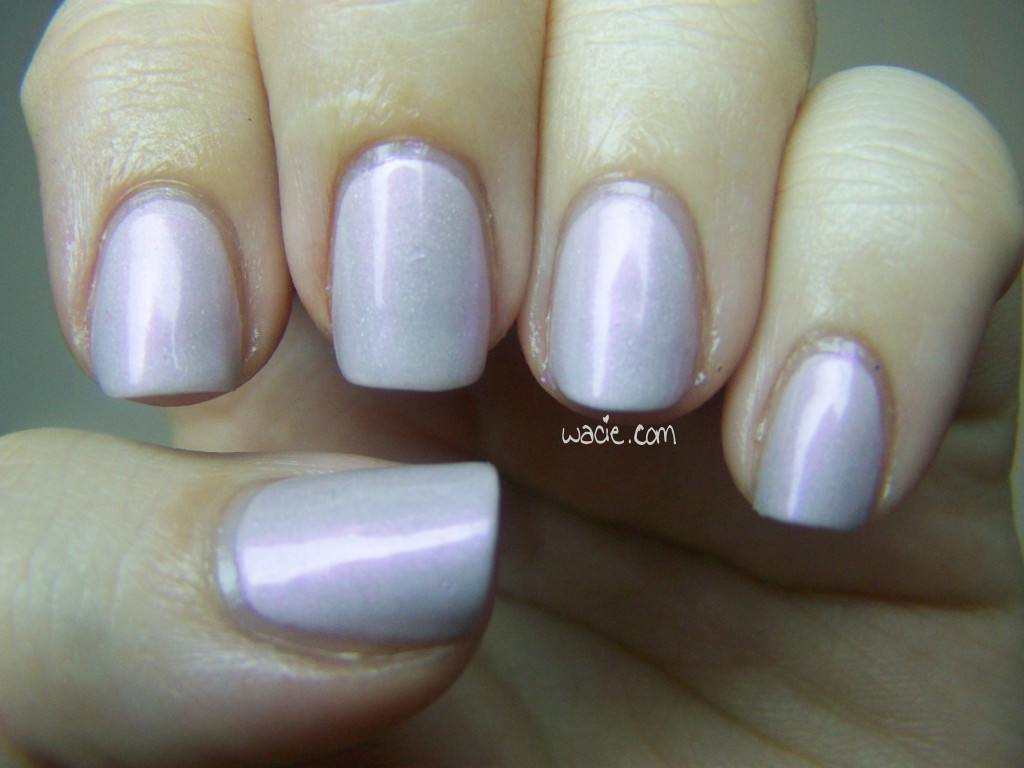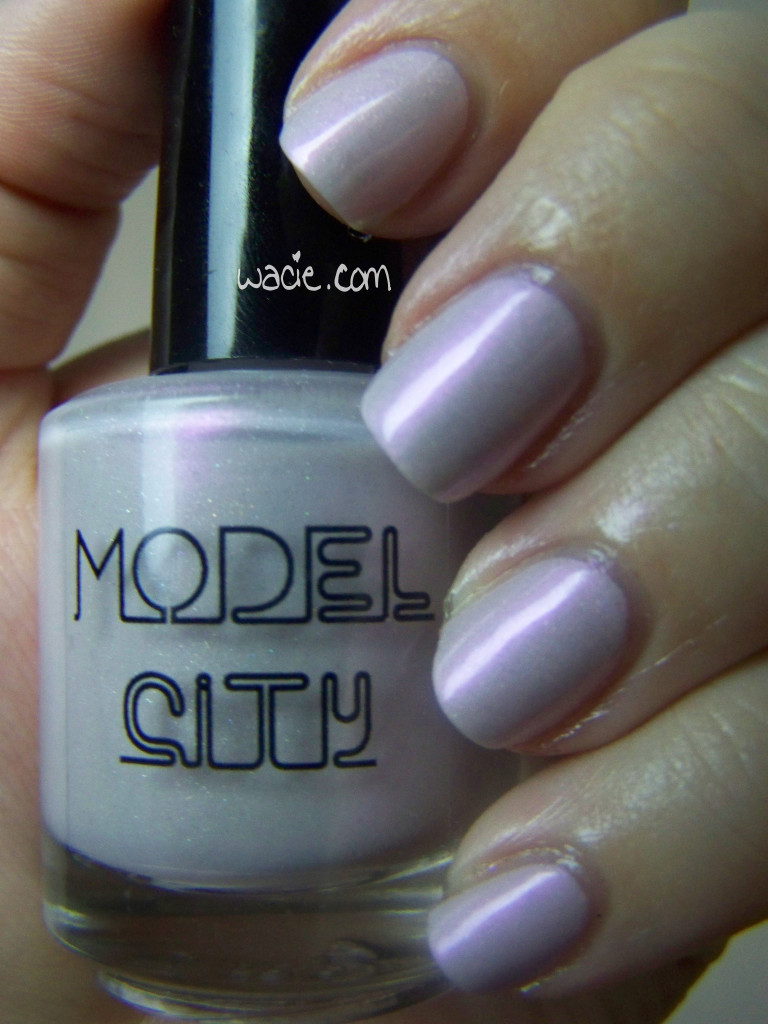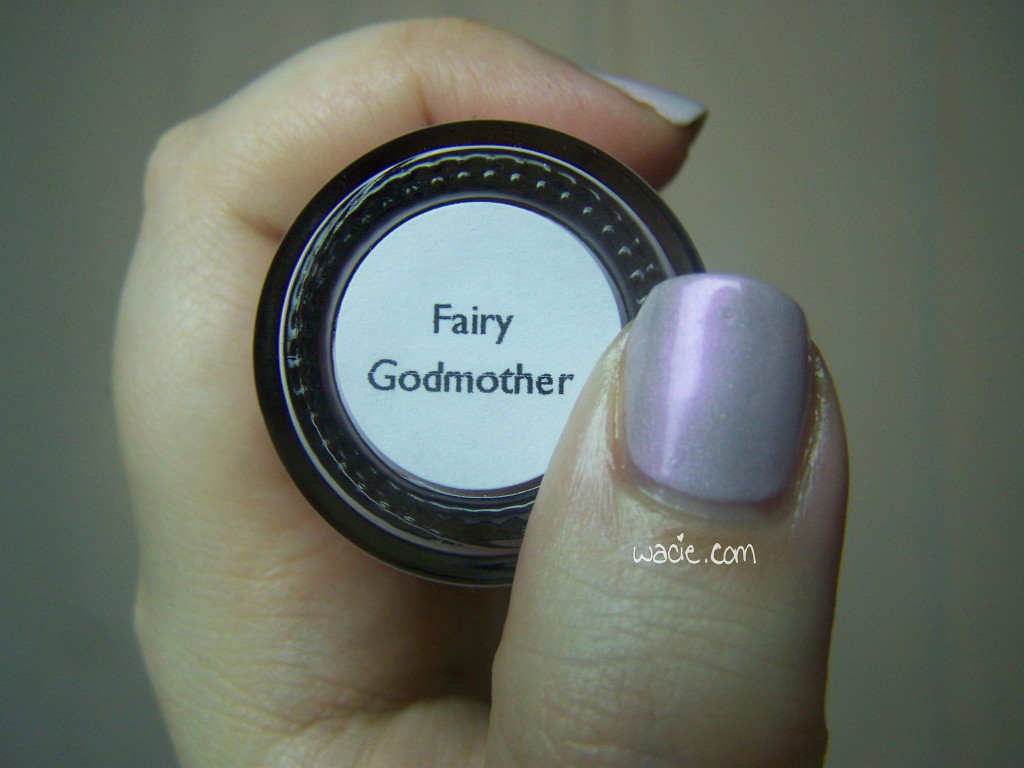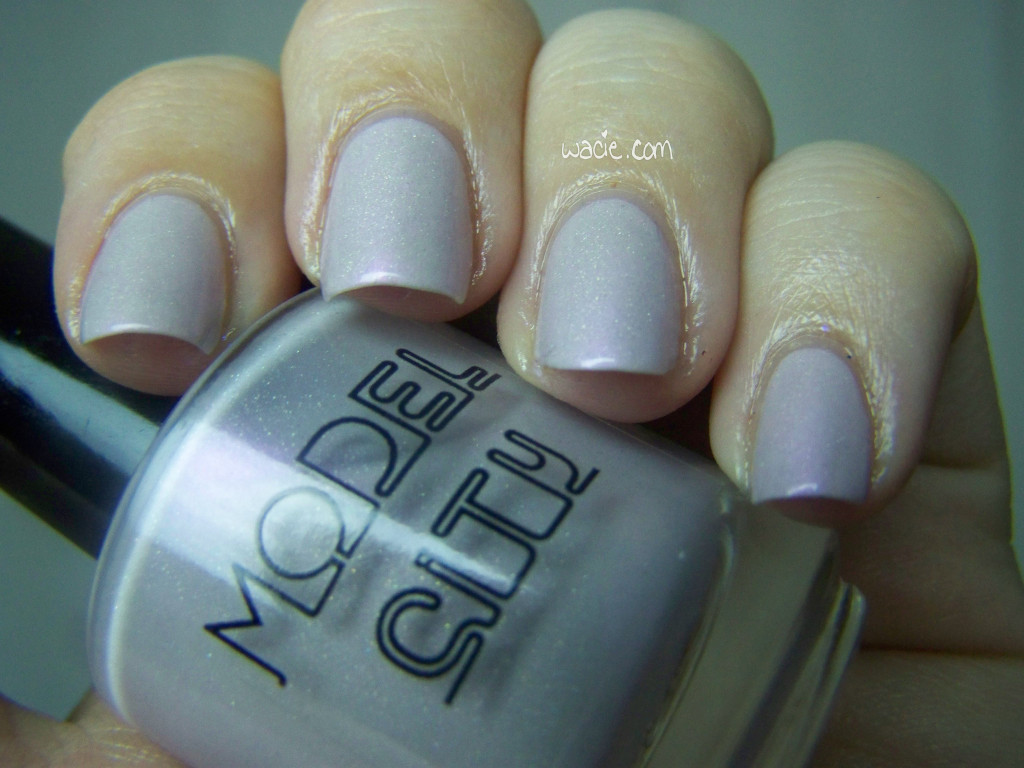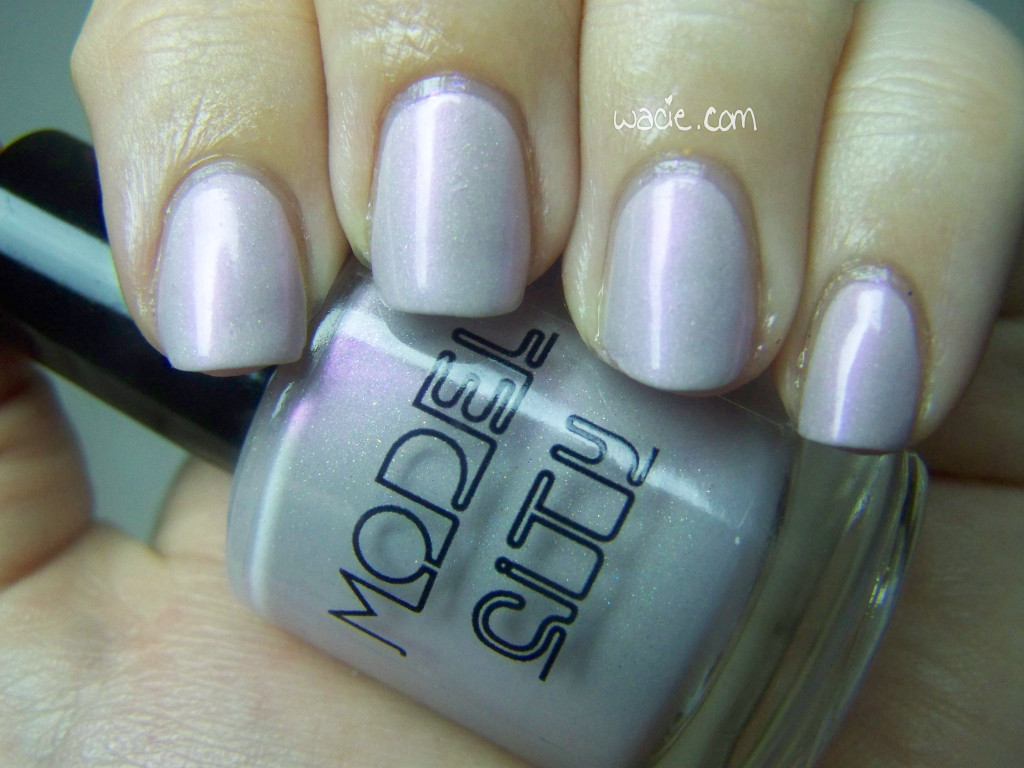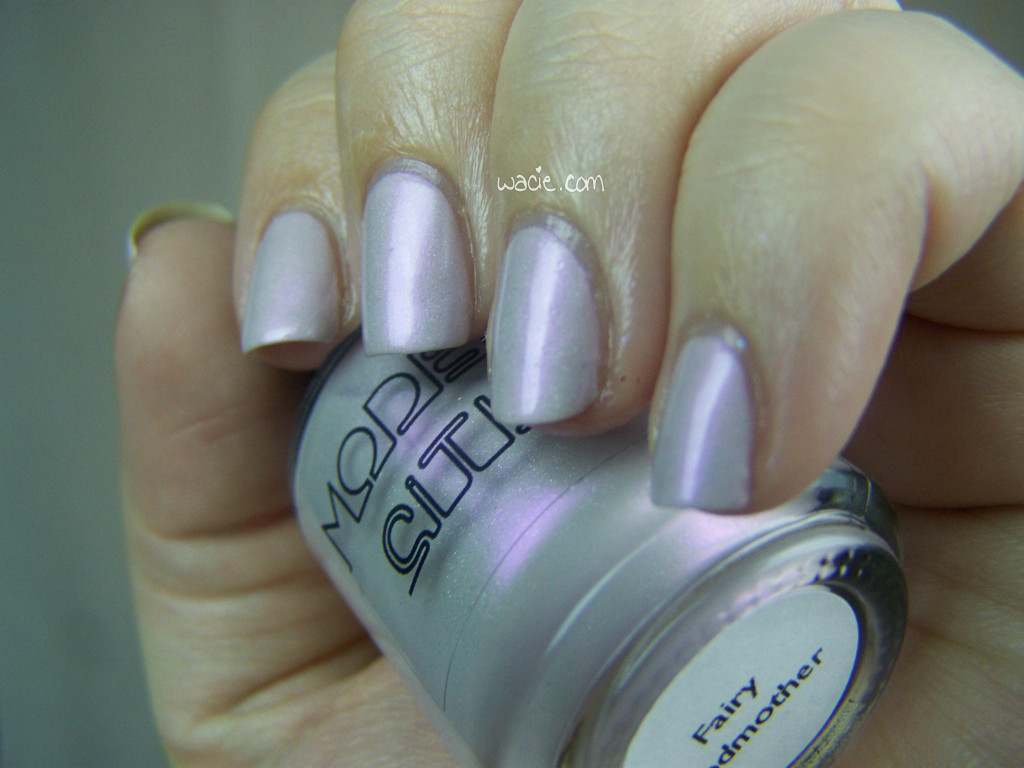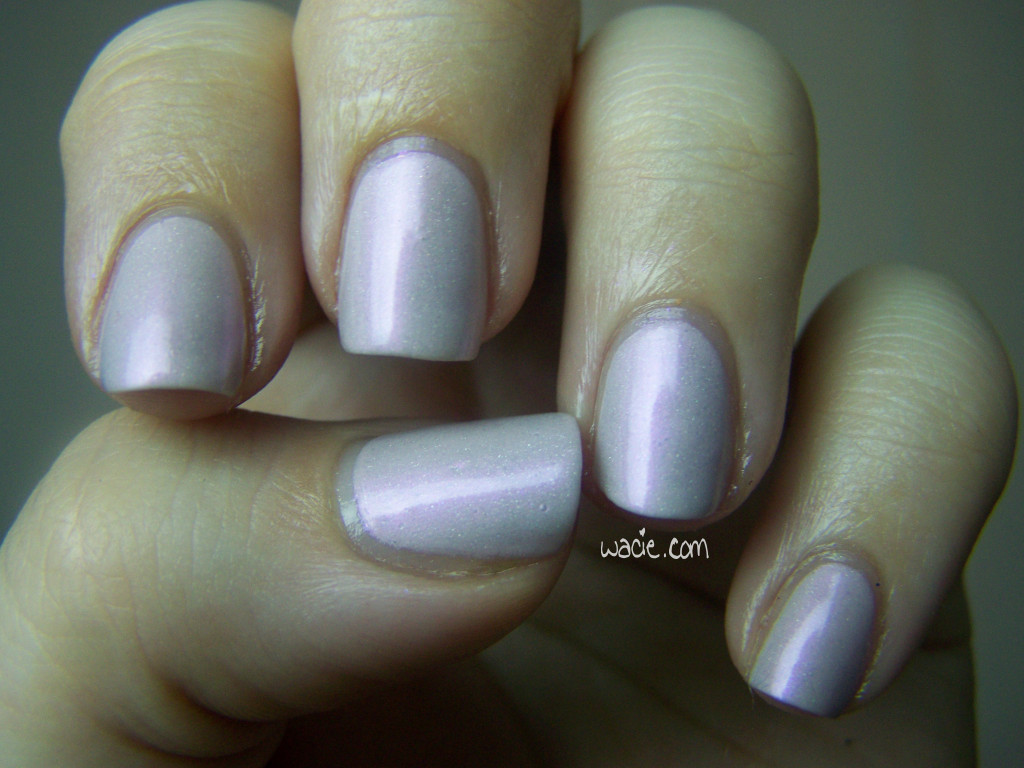 Awaken to Spring is a clear glitter topper with lots of twinkling blue holographic glitter, metallic copper and brown hexes, and pink dots. I'm wearing one heavy-handed coat of it over Fairy Godmother. The consistency is similar to Fairy Godmother's; it also dries quickly, and the glitter goes on smoothly and easily. This melange of glitter is all sparkle. These two colors complement each other very well, but I stole that deep pink luster from Fairy Godmother when I put the glitter over it.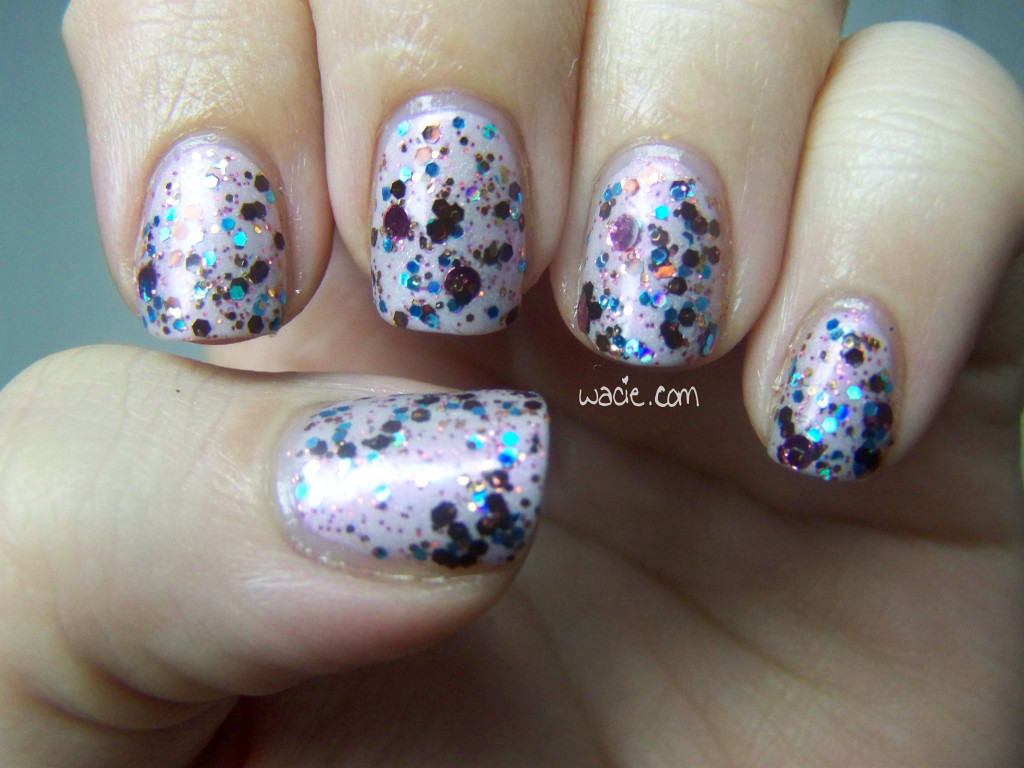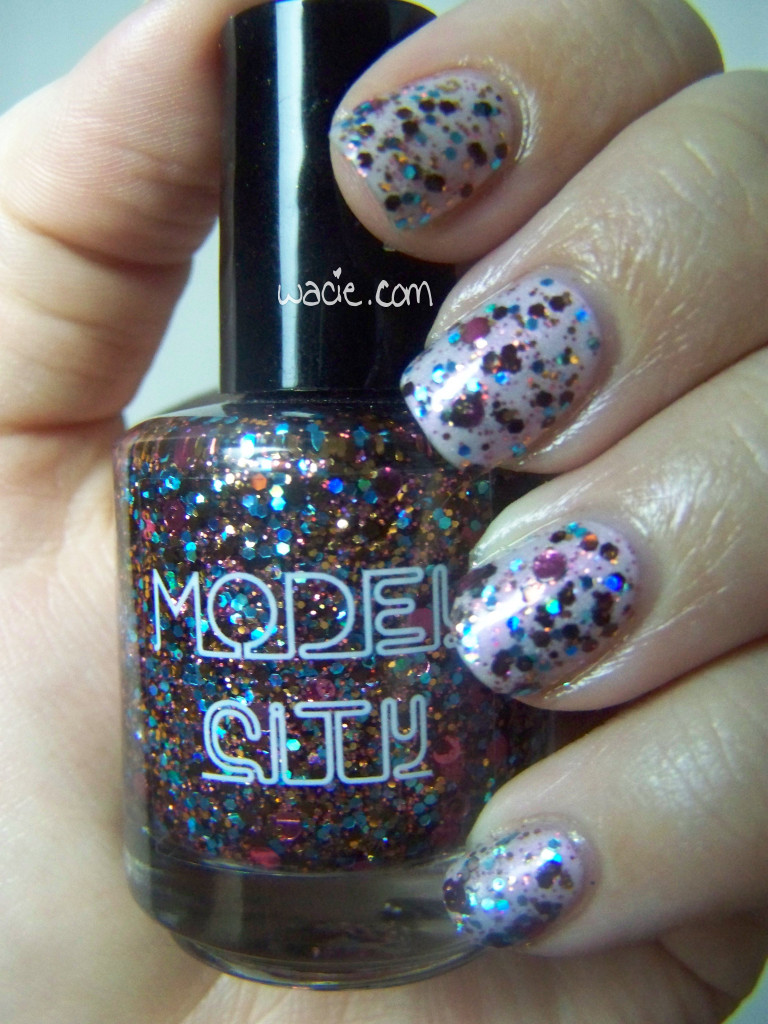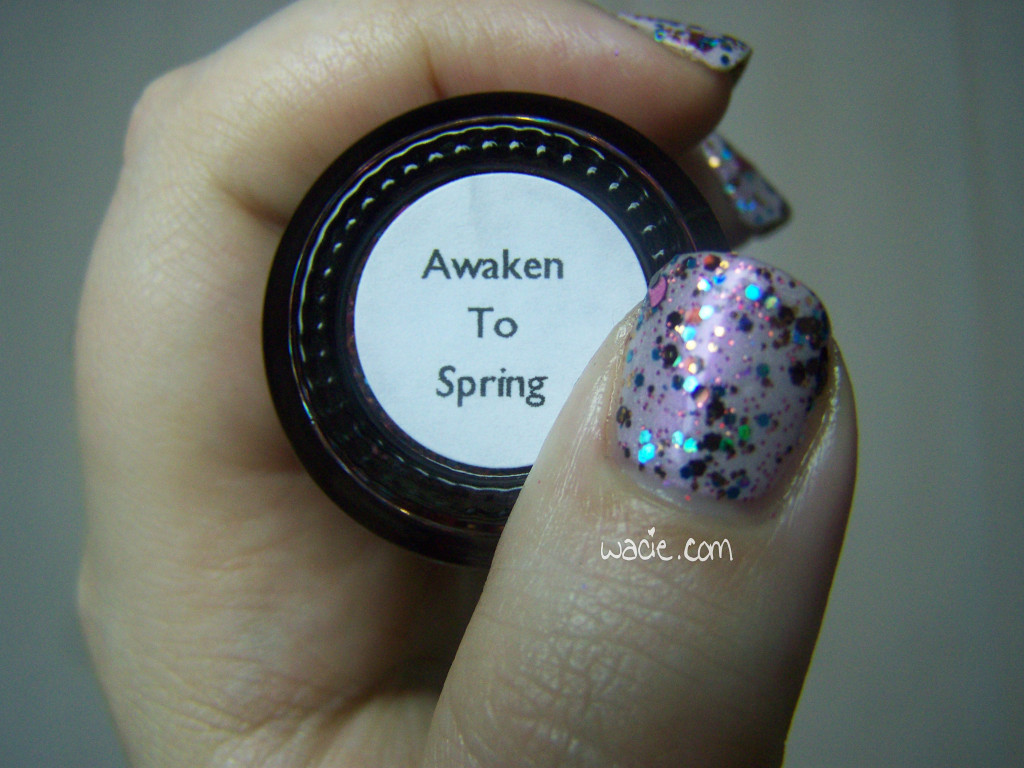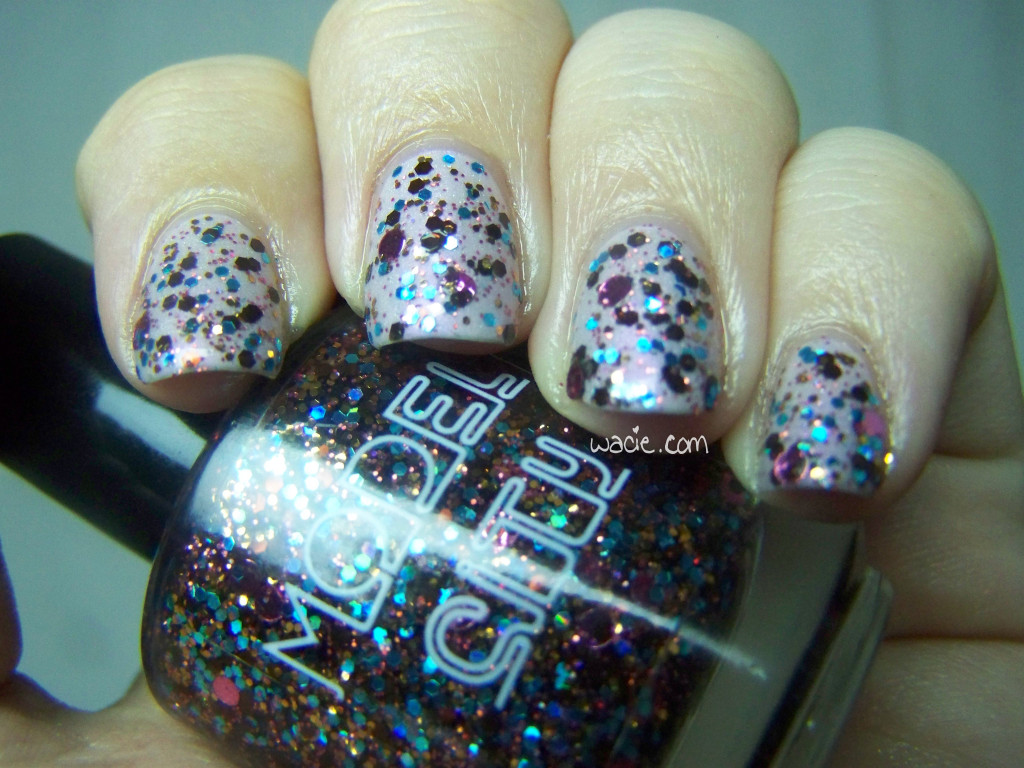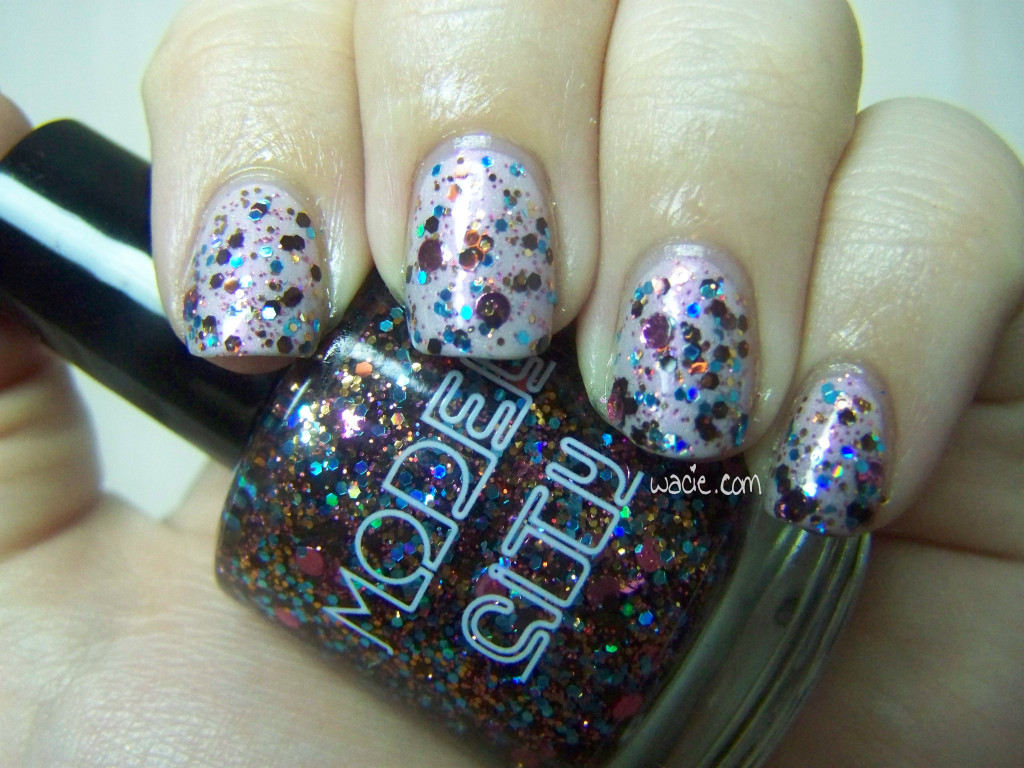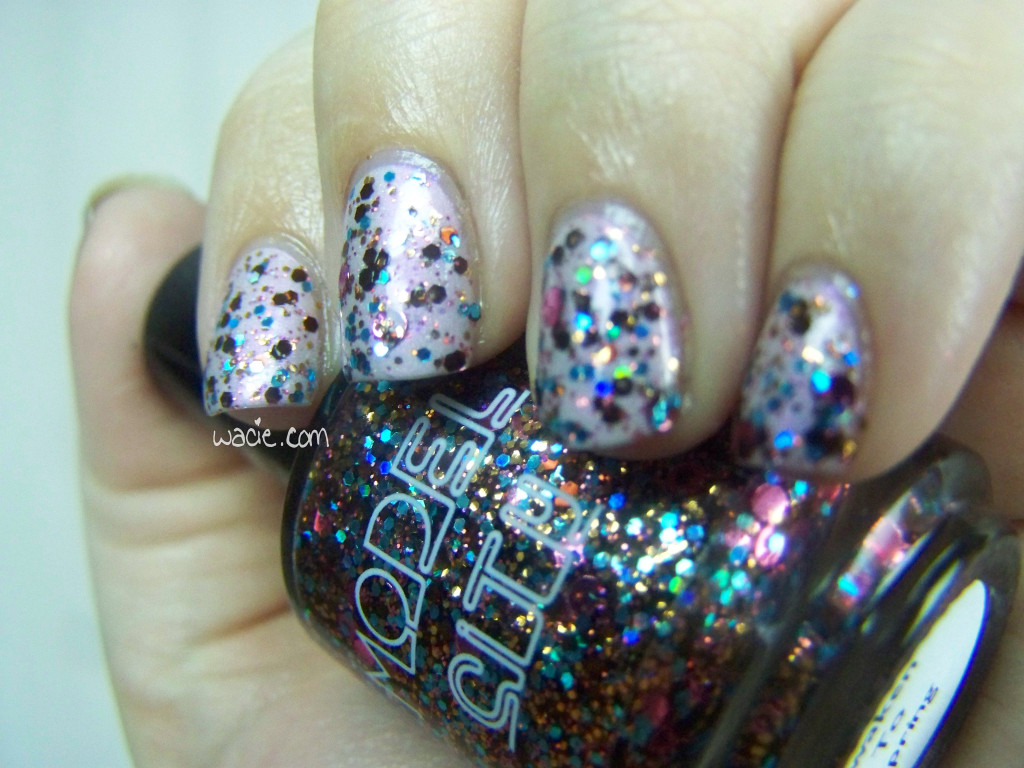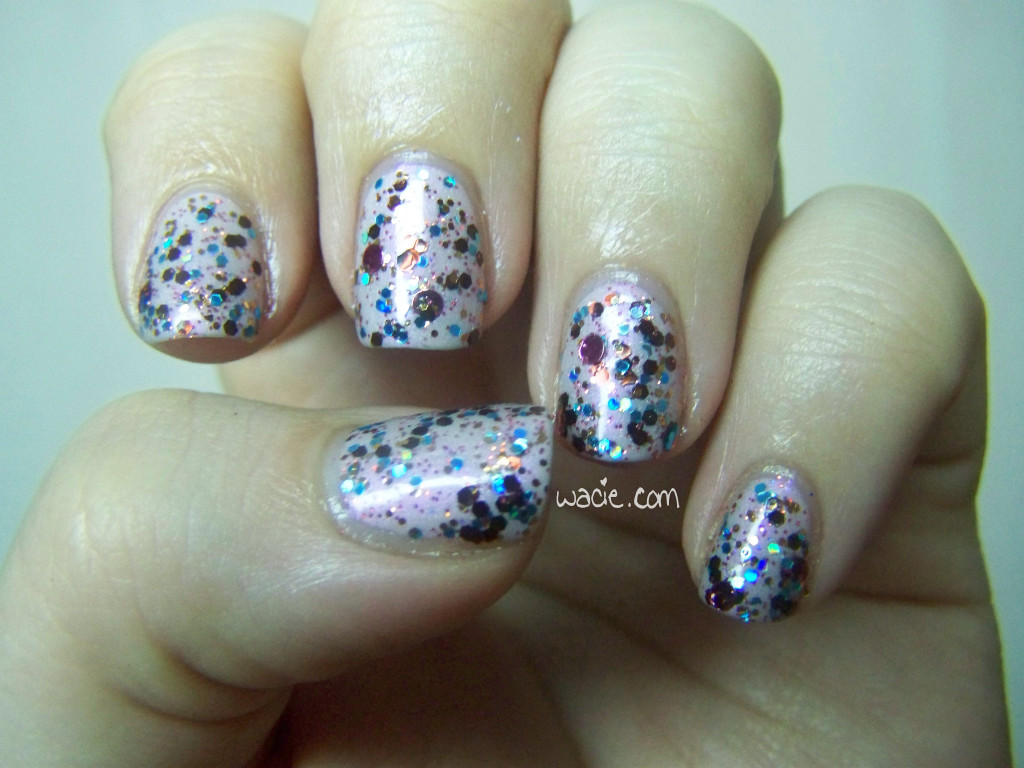 Overall, I am totally blown away by these polishes. They are sweet and cheerful colors, evocative of the beauty of springtime. Admittedly, these are the only two from the collection I've seen. I cannot wait to see the rest! Again, these will be available on March 22 from Model City Polish. Model City is also now taking international orders, so now everyone around the world can get in on this gorgeous set of polishes. Thanks again to Nina at Model City for allowing me the opportunity to review these, and thank you for reading.