My weekly Wacie Nail Company post got pushed back to make room for yesterday's Model City review. It's worth the wait. Key Lime is a full coverage glitter polish; there's tons of neon green and iridescent glitters, dark green and light green shreds, and gold-green shifting flakies. I'm wearing two coats of it here with two coats of Seche Vite.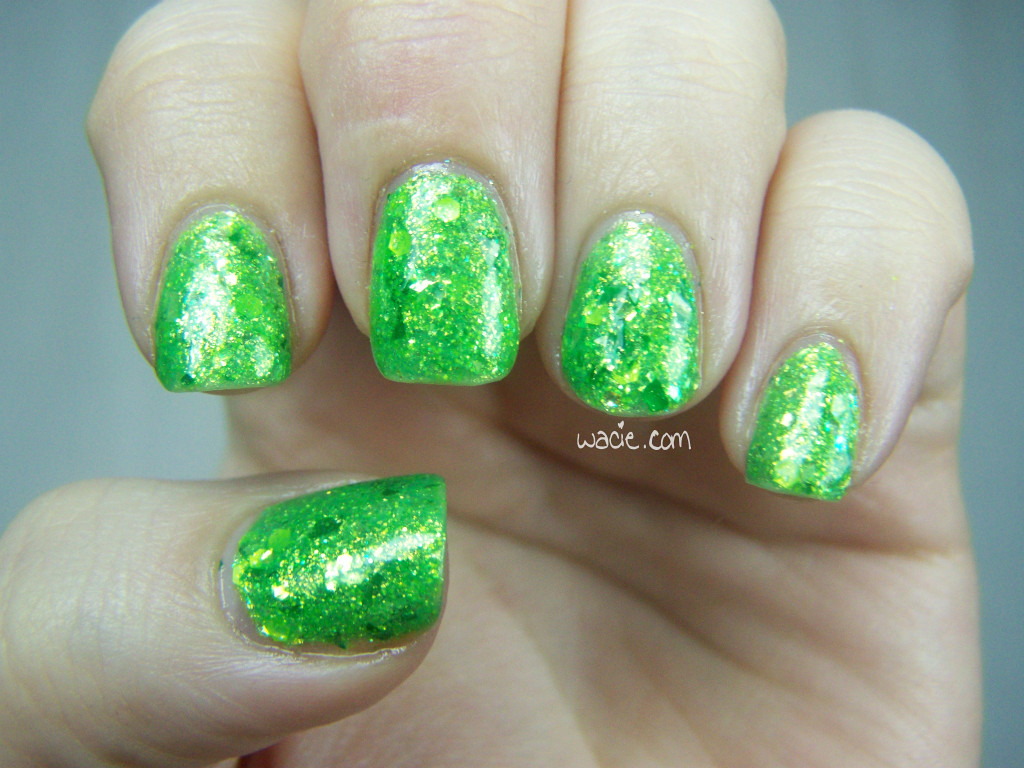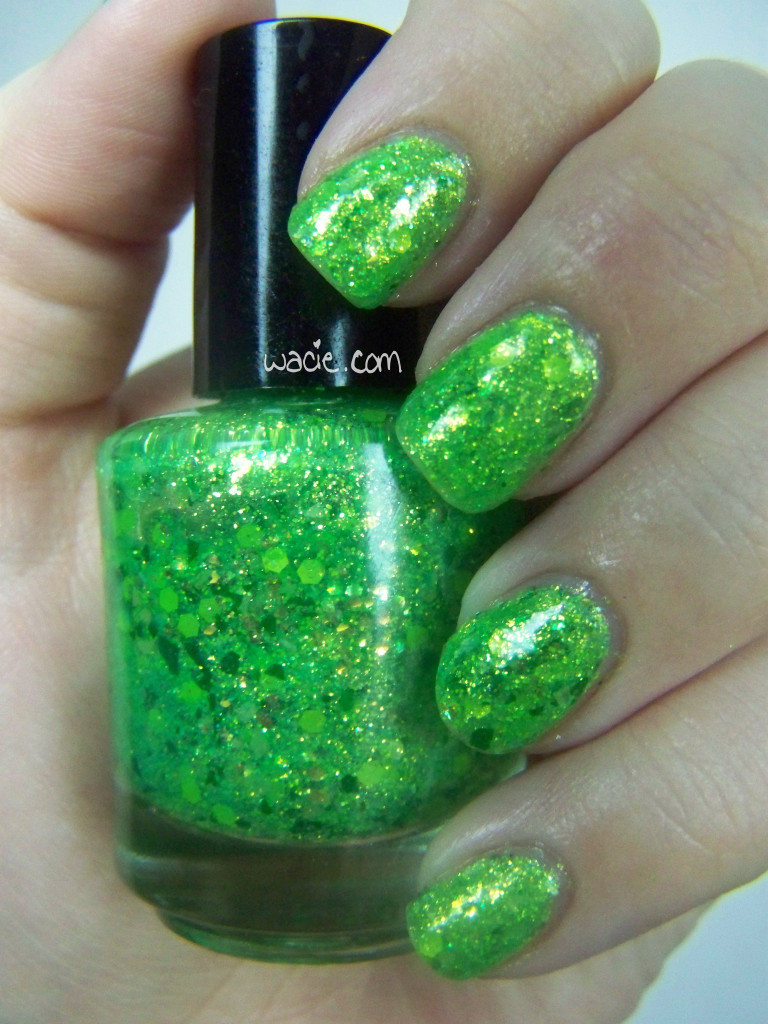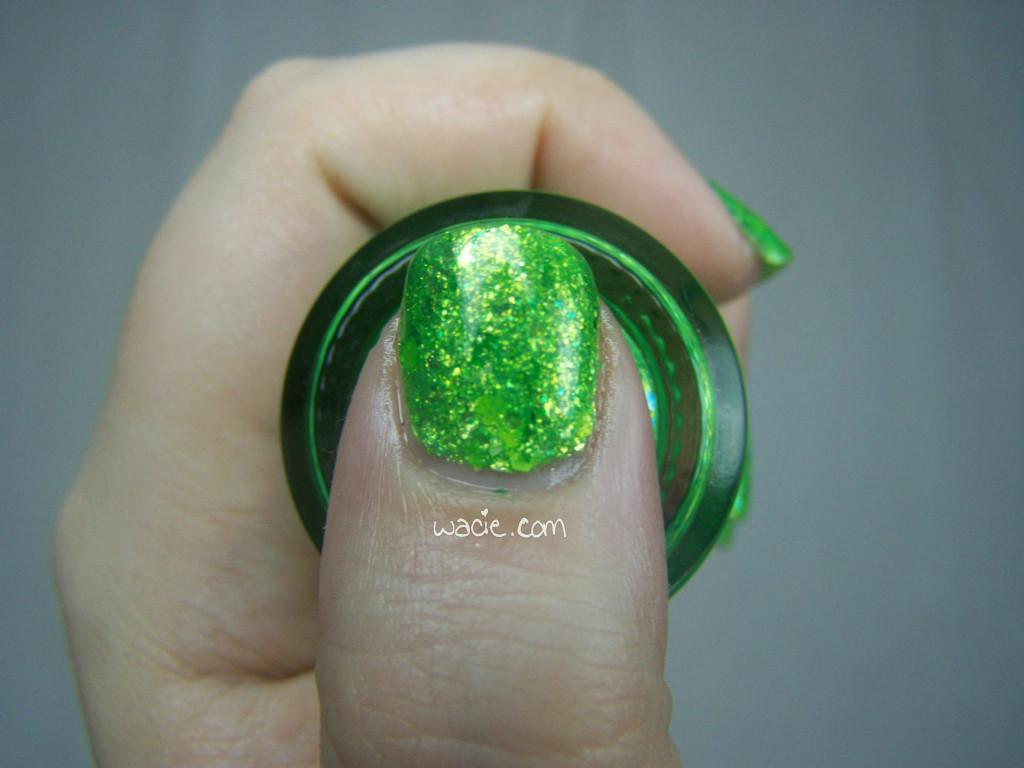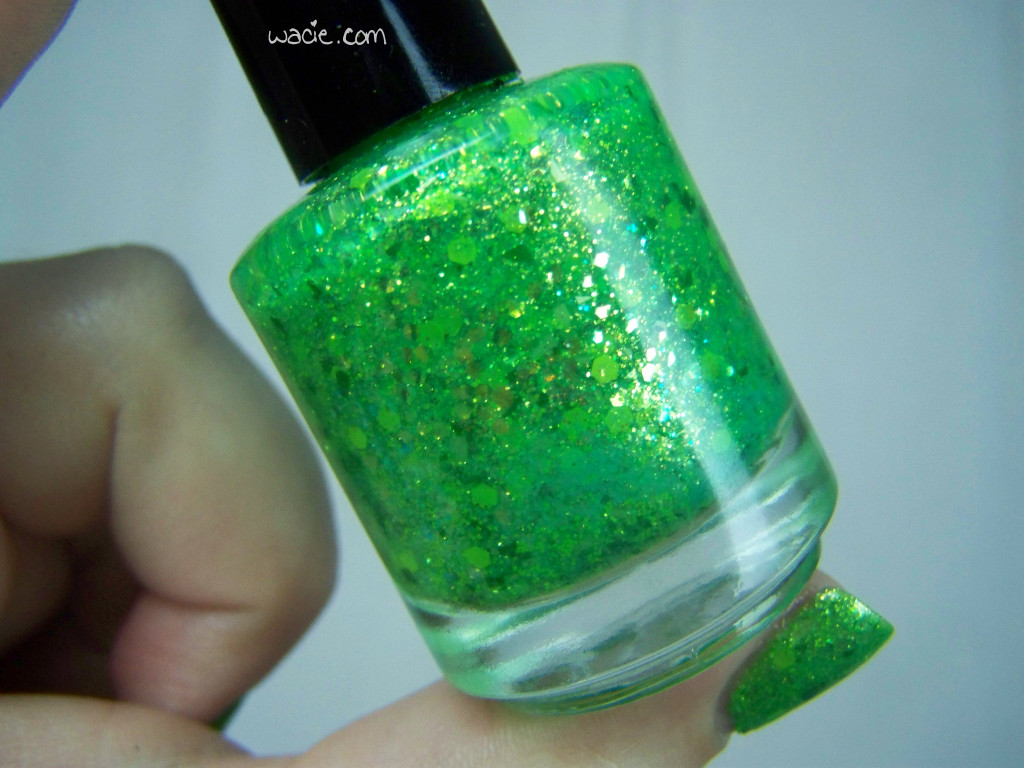 I love this. It's stunning, brilliant, sparkling. The funny thing is is that it came together completely by accident. I was goofing off in my workshop, just mixing glitters at random into lacquer base, and it just happened. I shook it up, I swatched it on a test nail, and then I heard angels singing from heaven. Actually, it was probably a car full of teenagers and thumping bass, but you know where I'm going with this. This is either the happiest accident in the universe or fate brought these glitters together and put them in my hands.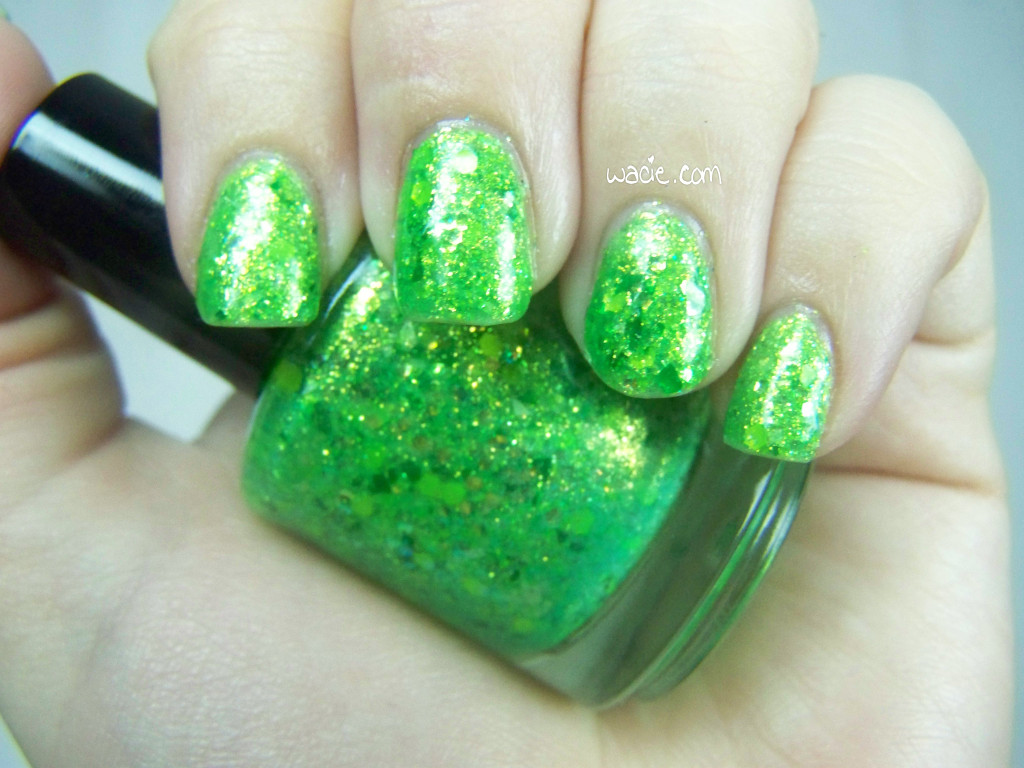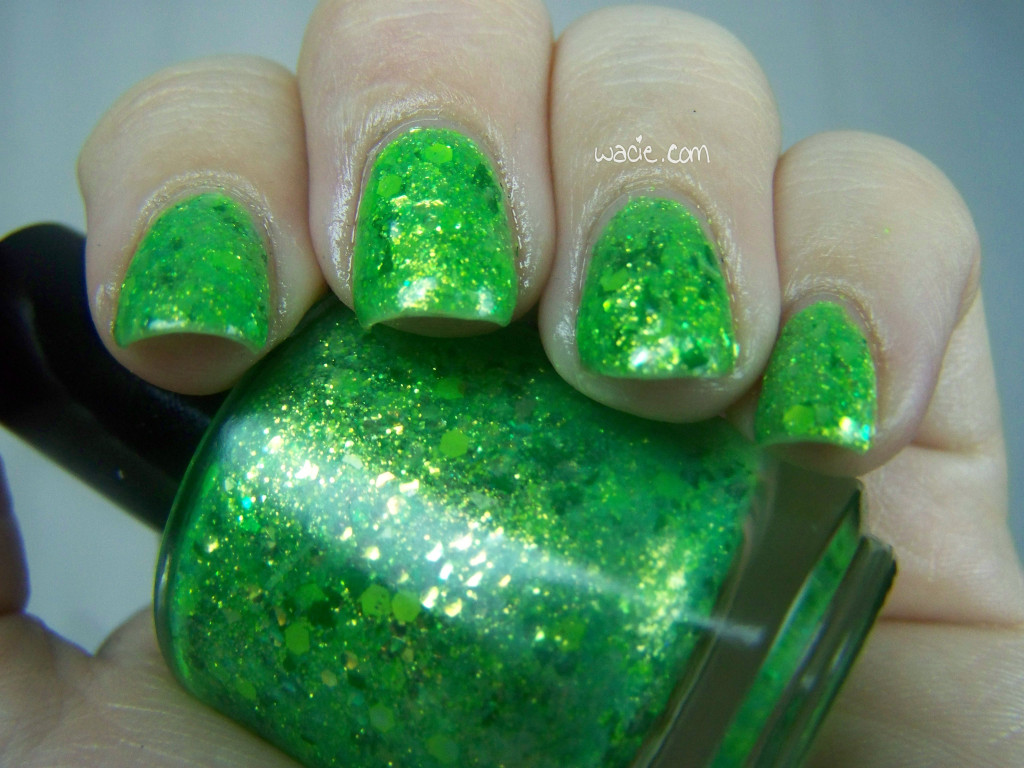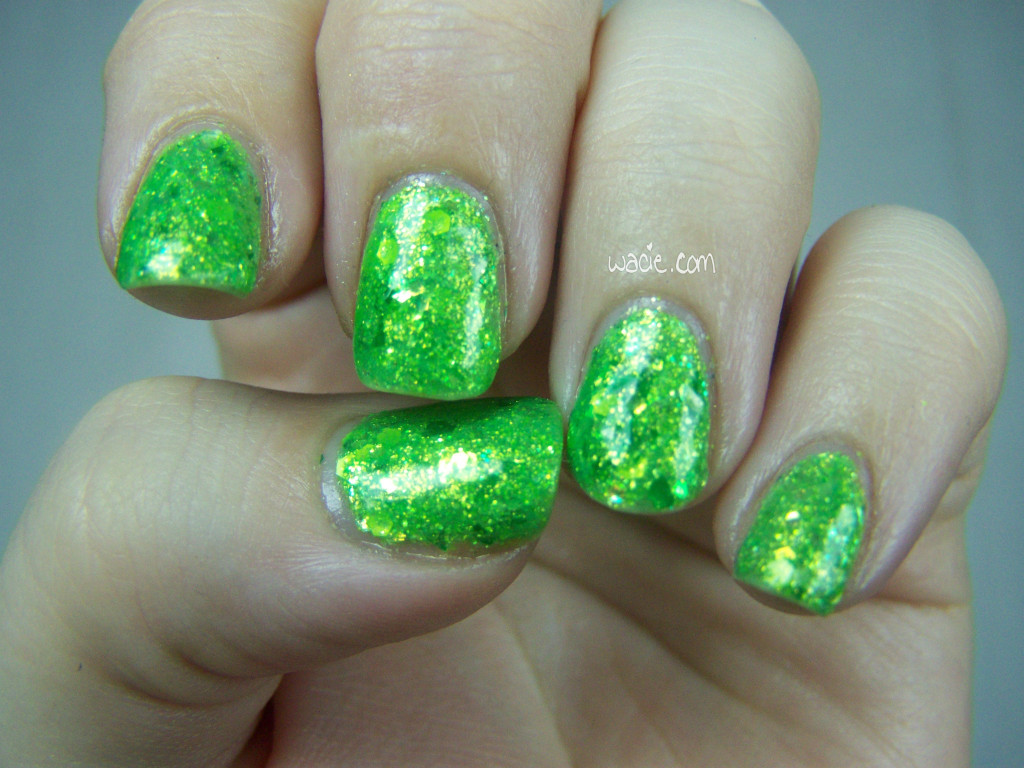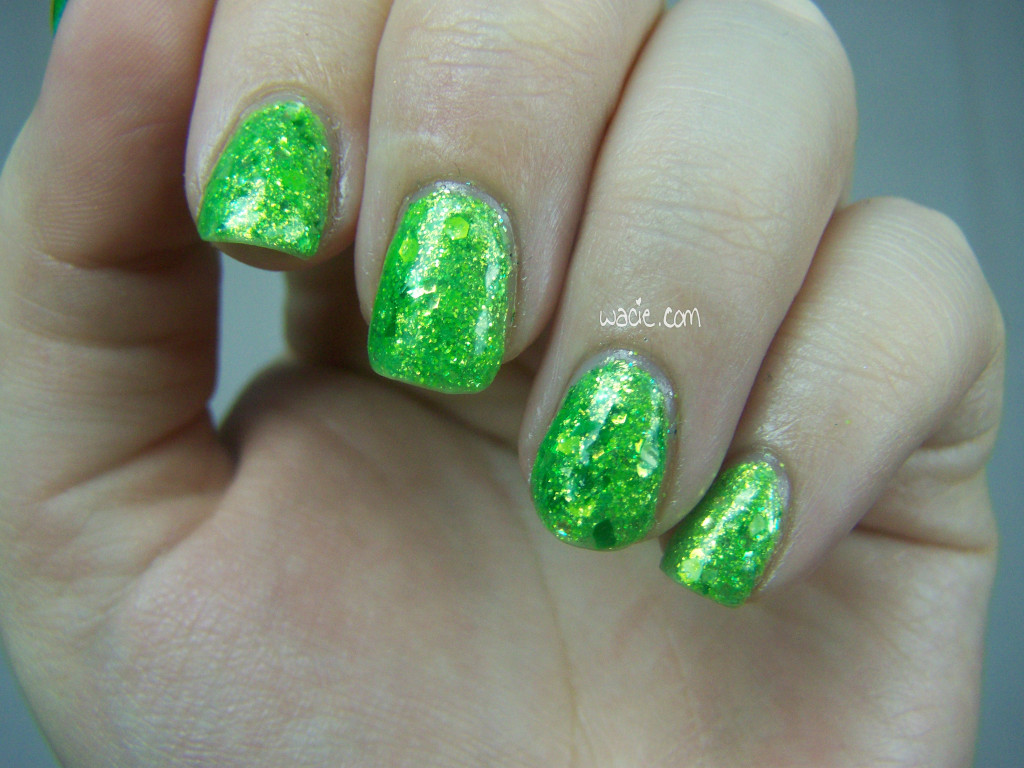 Maybe I'm exaggerating, whatever. In any case, Key Lime is a gorgeous polish, and it will be available soon!