This Swatch Saturday is a nice change of pace. I don't own many holos, so I'm a little excited that one ended up in the rotation. Everybody knows I love glitter like nothing else, but it's a little refreshing to use something that's glassy smooth and wasn't difficult to clean up. Today, we're looking at another Blue-Eyed Girl Lacquer prototype called BVS9.2. I'm wearing two coats of it and two coats of Seche Vite.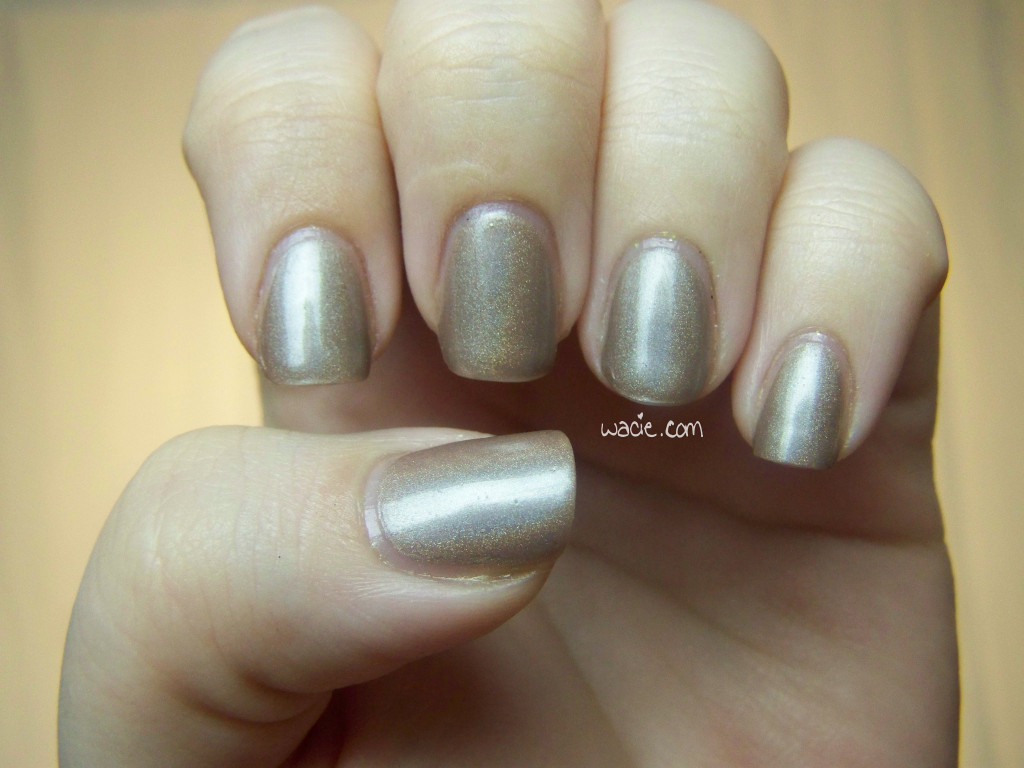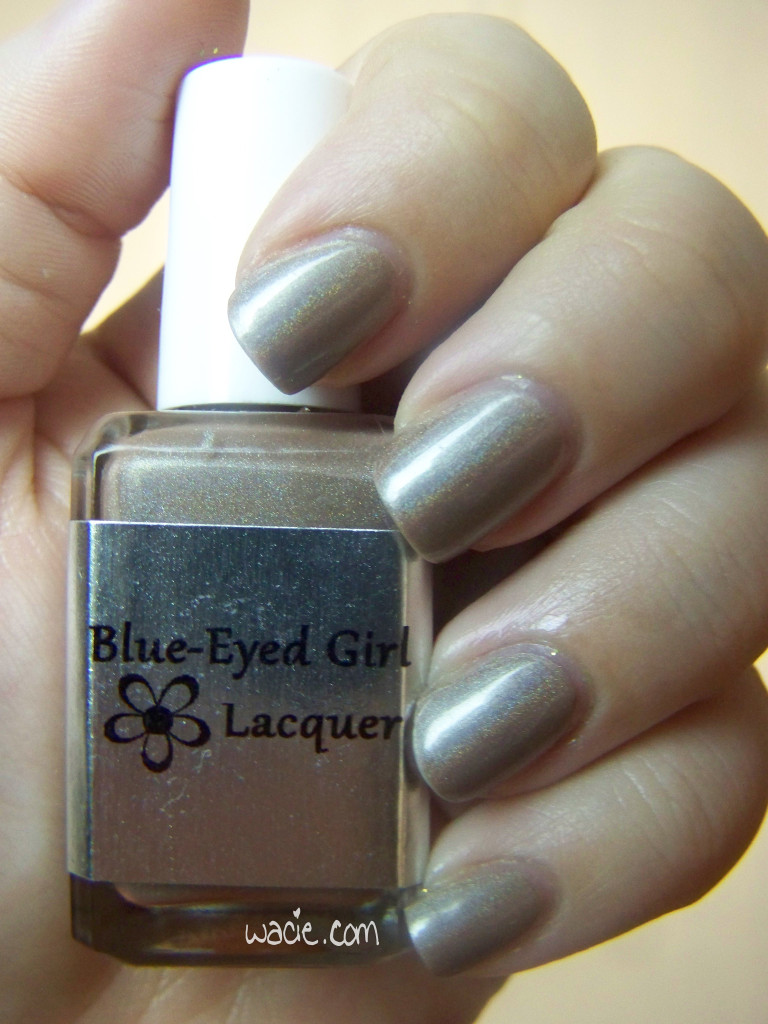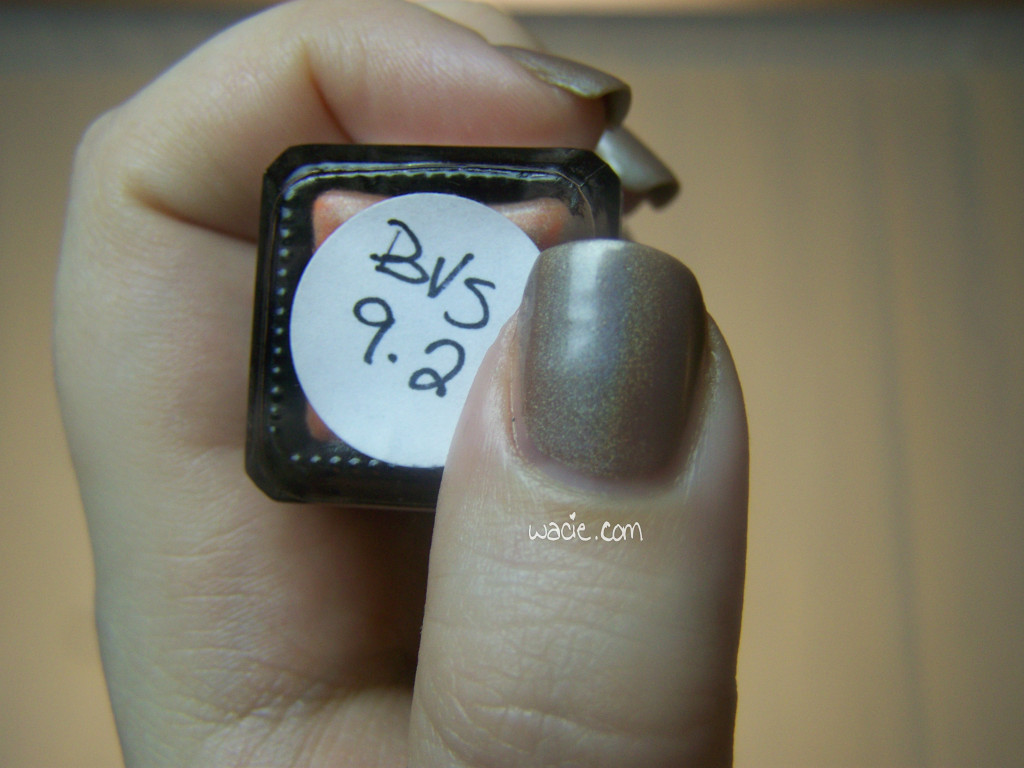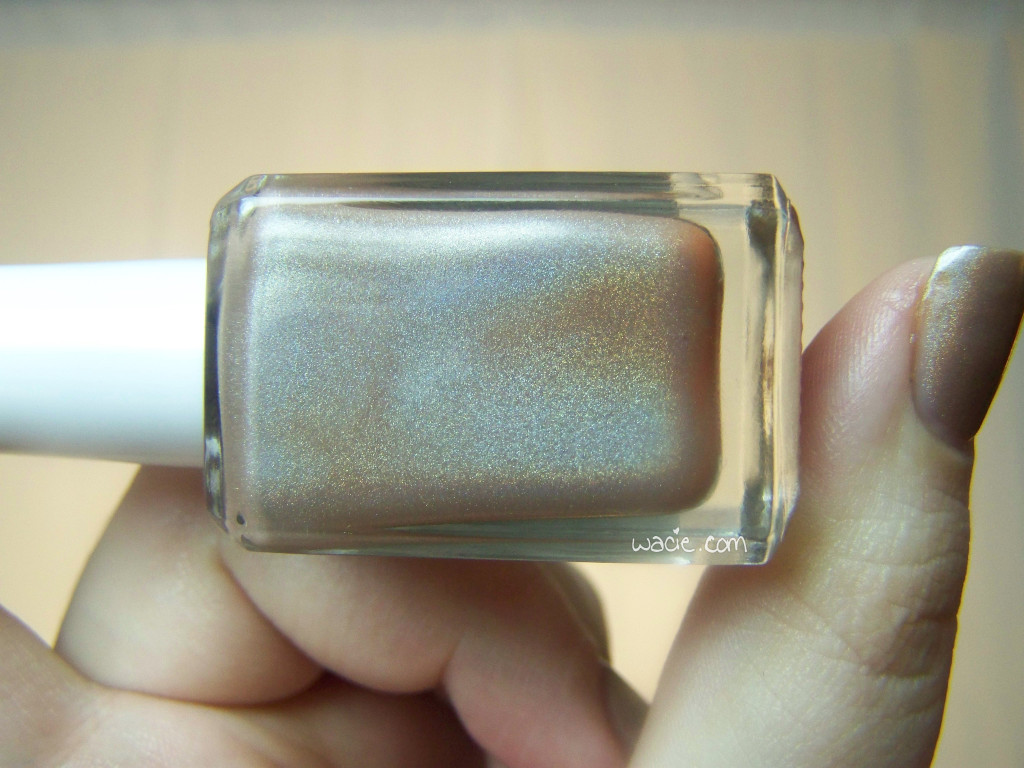 BVS9.2 is a cool taupe holo with some green shimmer. It goes on easily and beautifully, and dries quickly. I love wearing it. I don't have a lot to say about this one, but I have tons of photos. Just let the rainbows do the talking. The following set of photos were taken indoors with softbox lighting.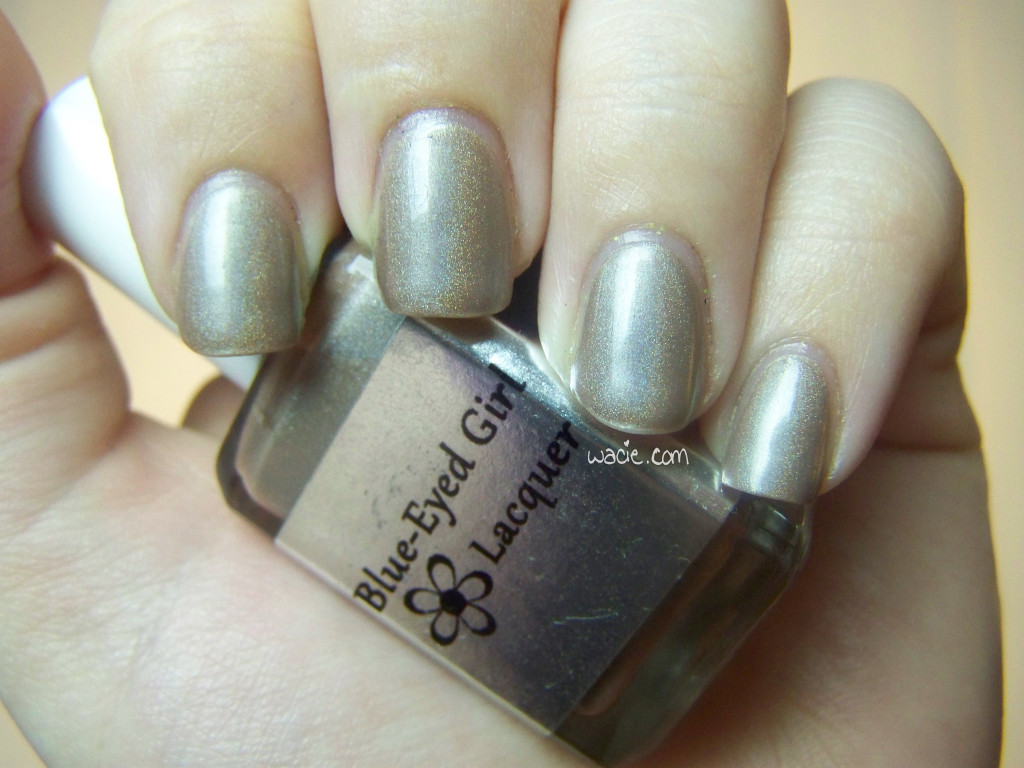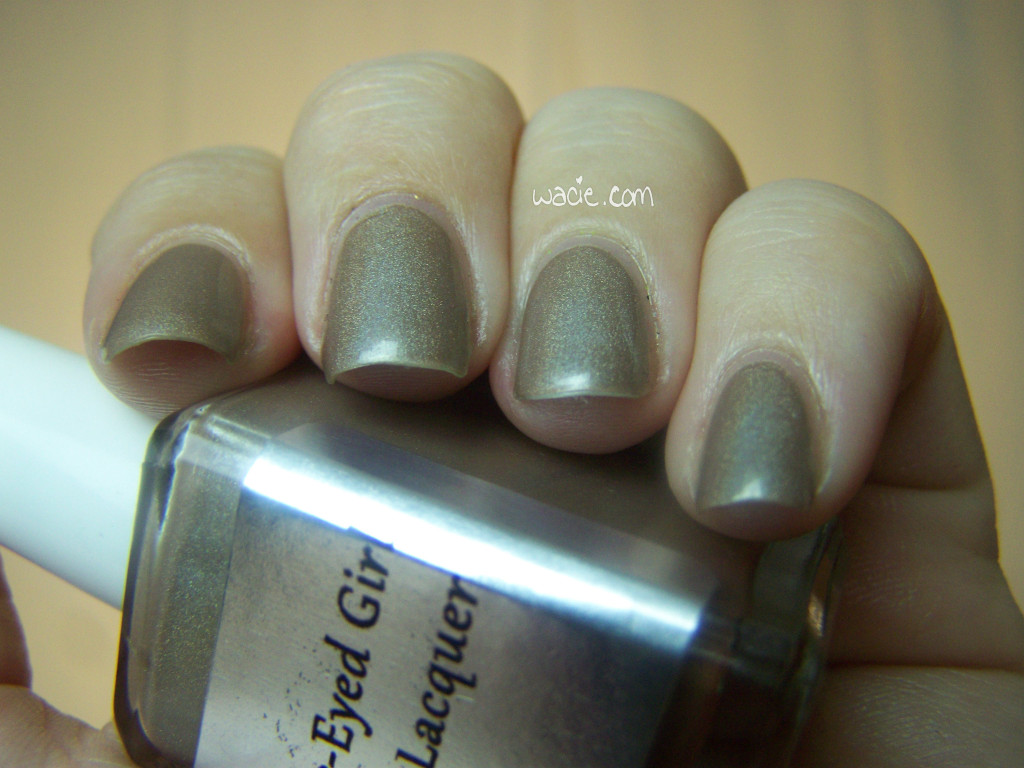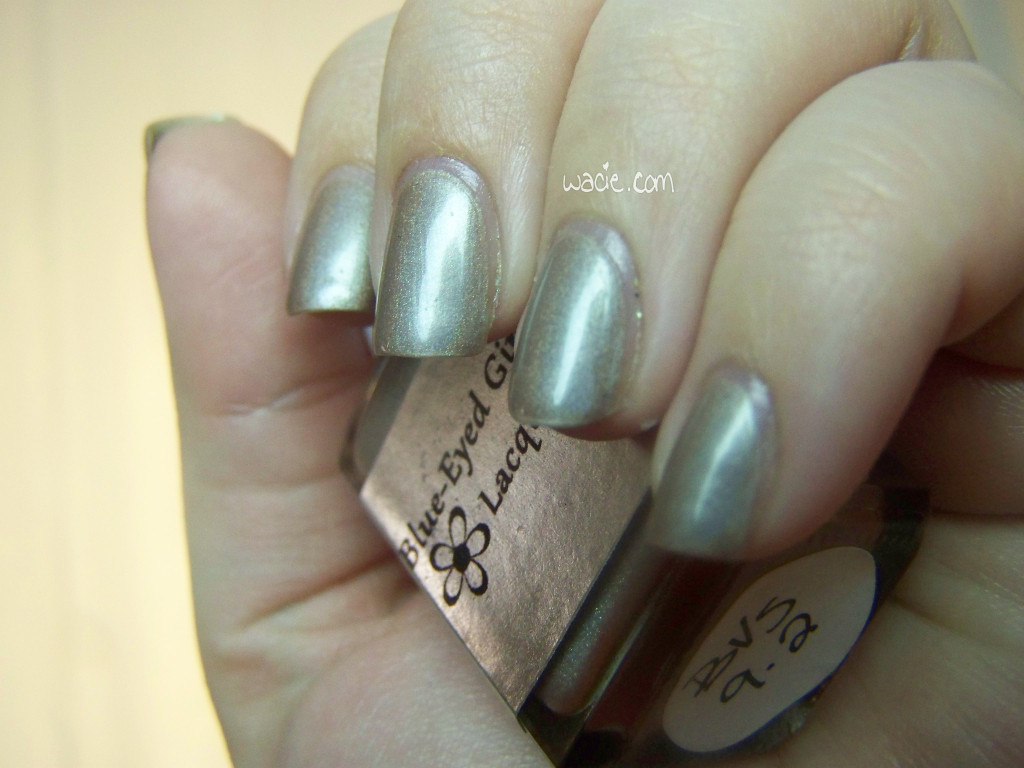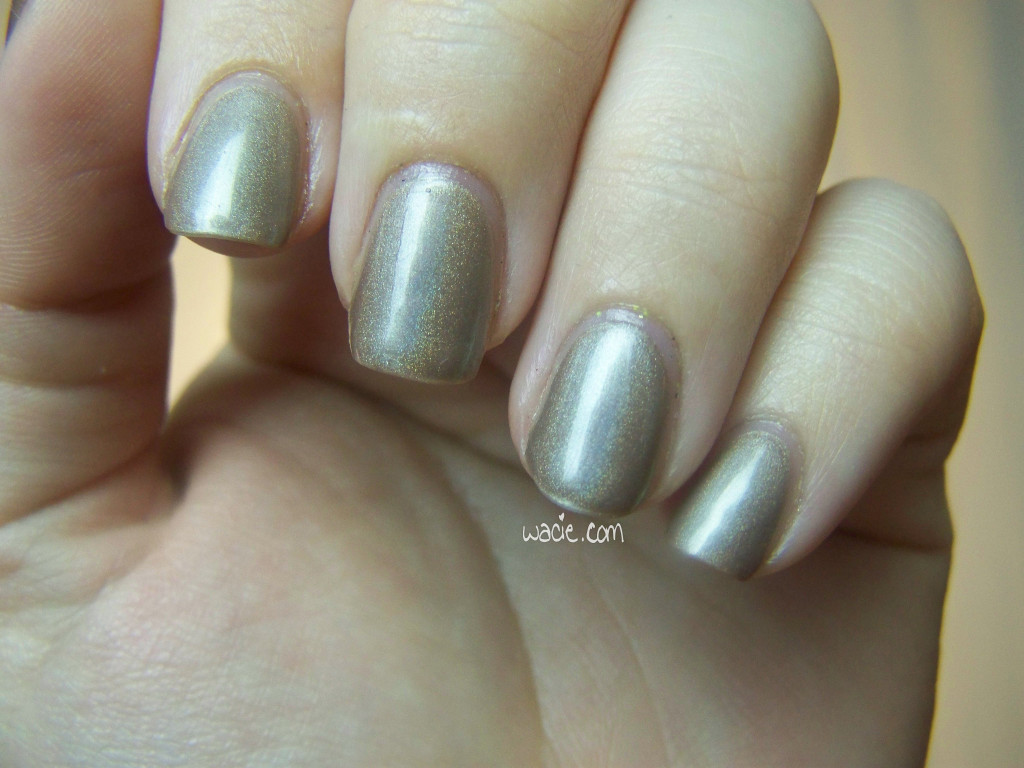 It finally stopped being gray and cold and disgusting outside, so I took a set of photos in natural sunlight as well. As you can see, the holo effect is much stronger outside. It's a rainbow explosion!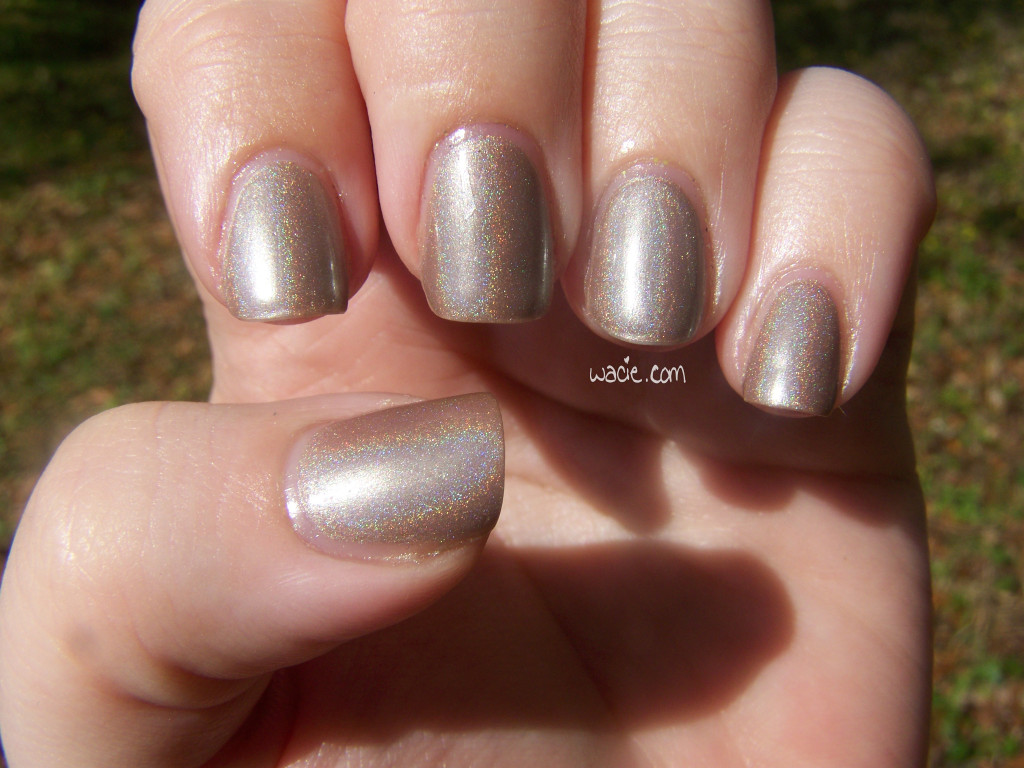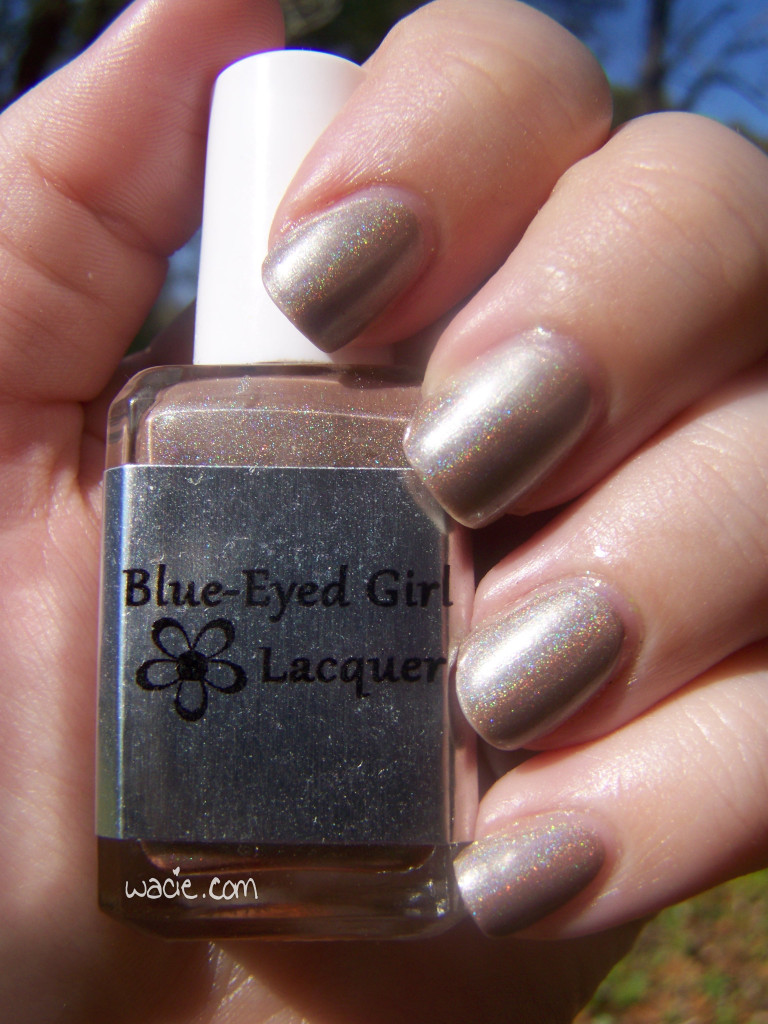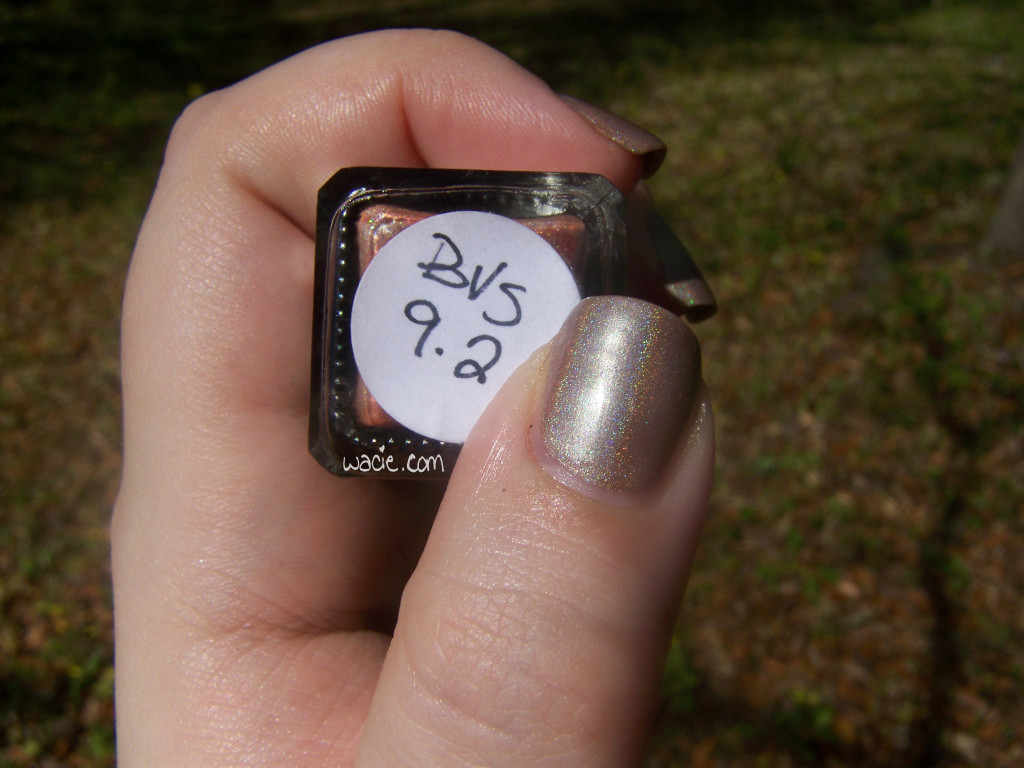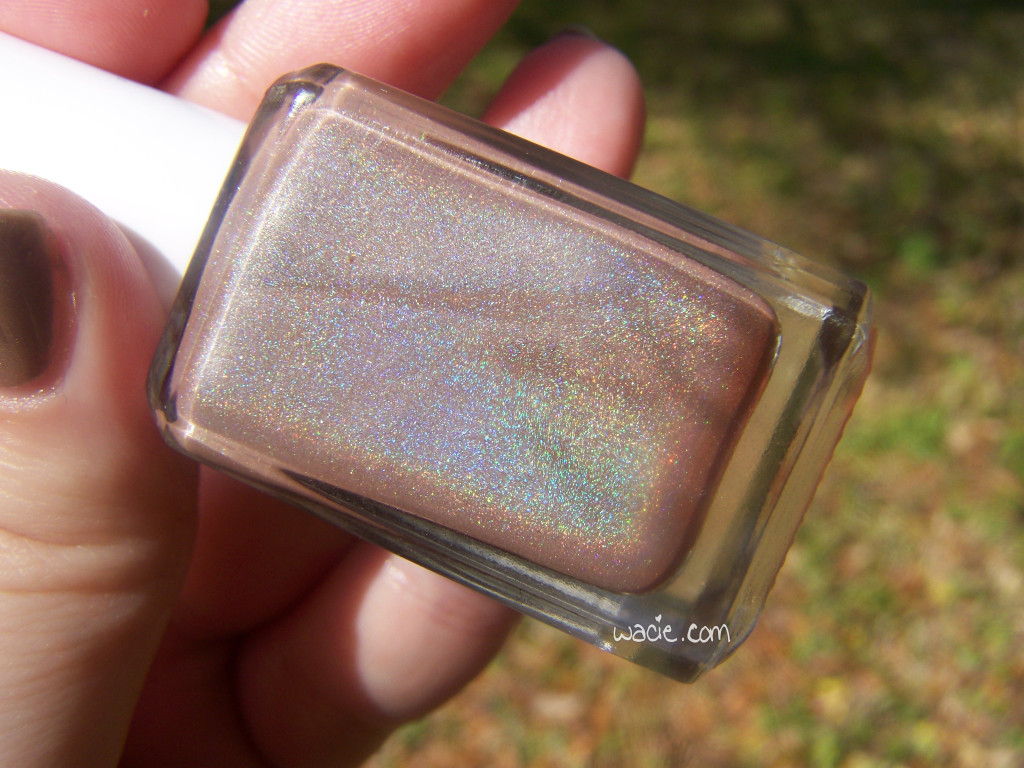 Honestly, I don't know why I don't have more holos. The effect can be absolutely stunning, and it's an effect that can't be achieved through glitter alone. I hope I'll be wearing more in the future.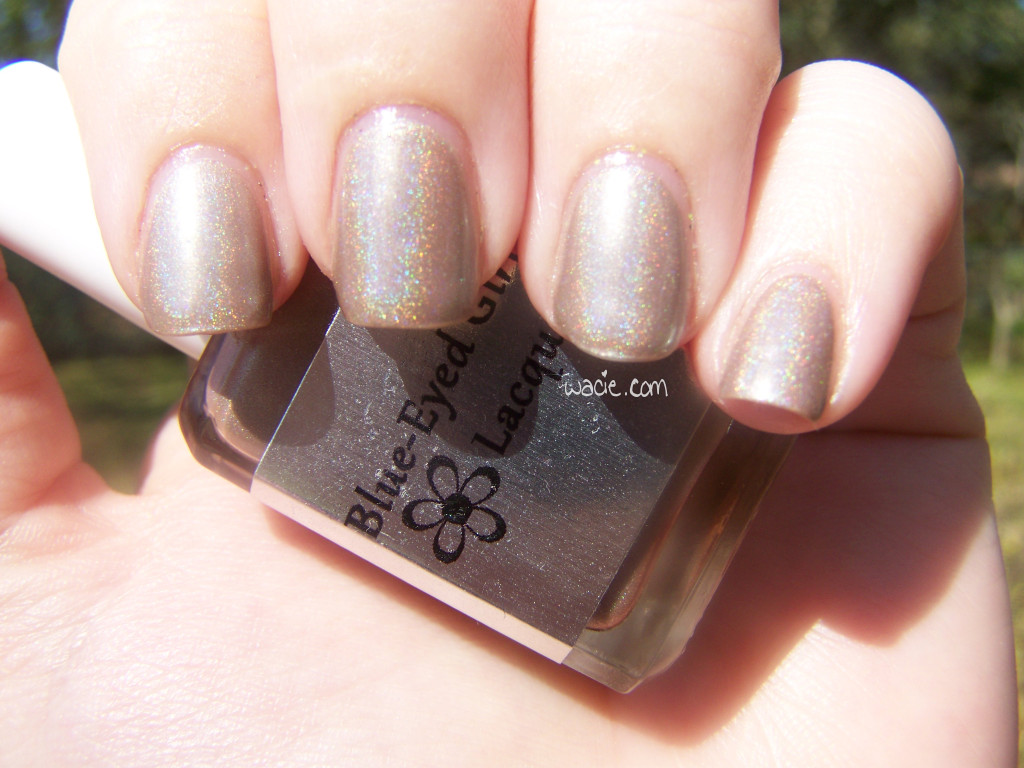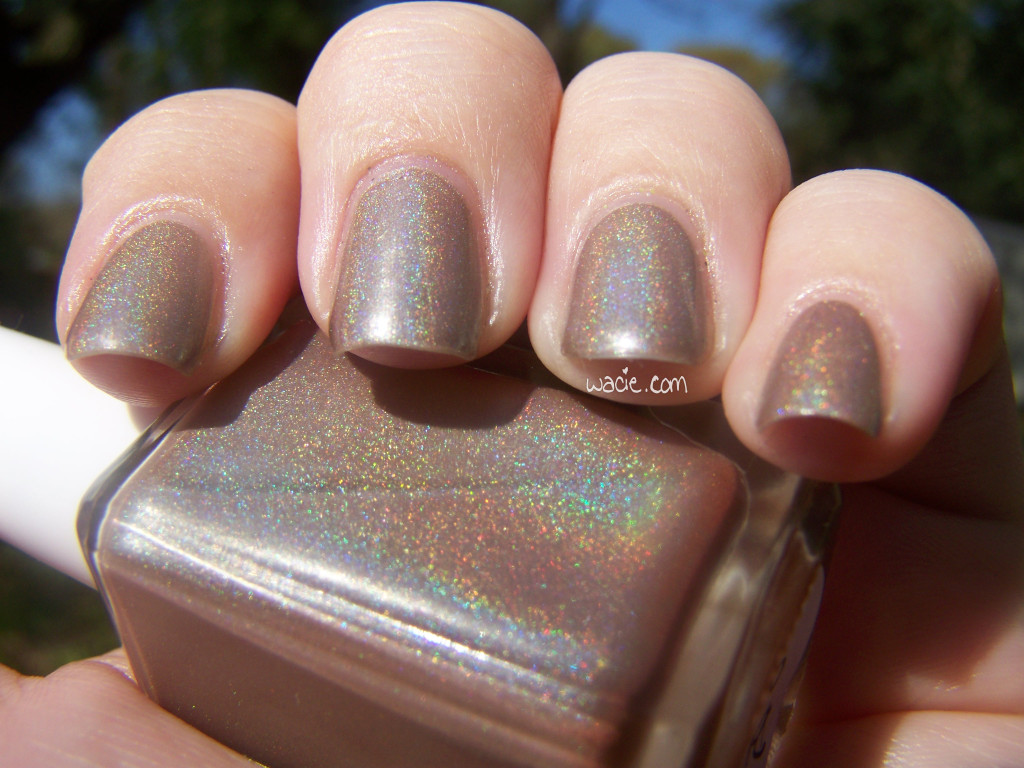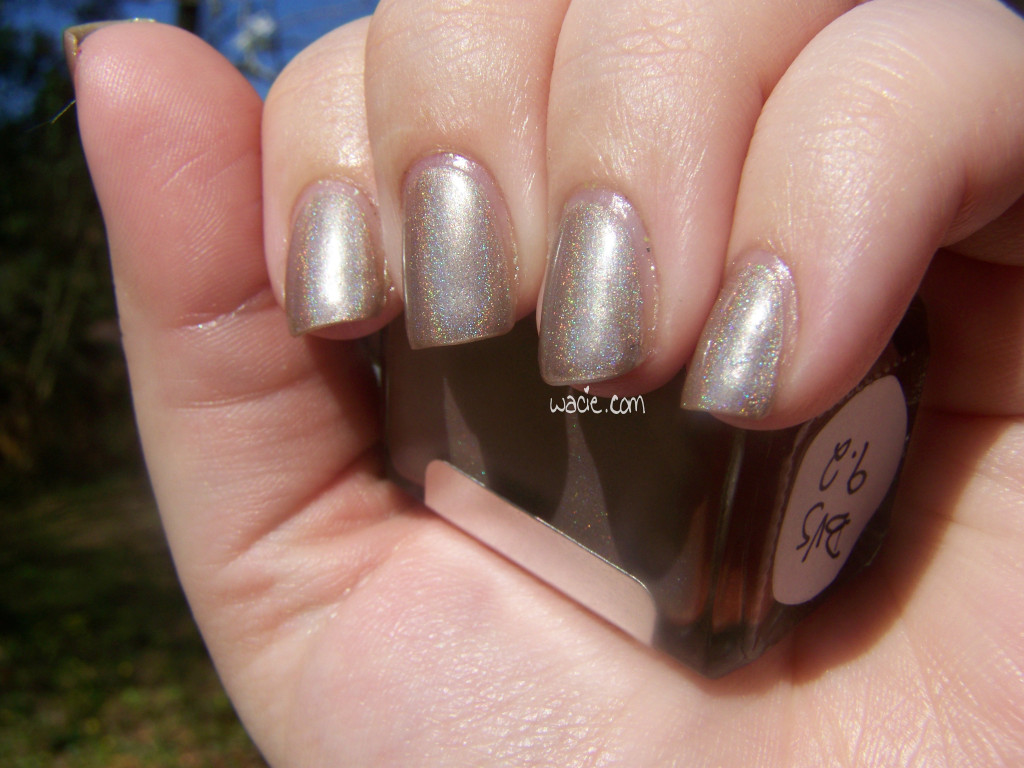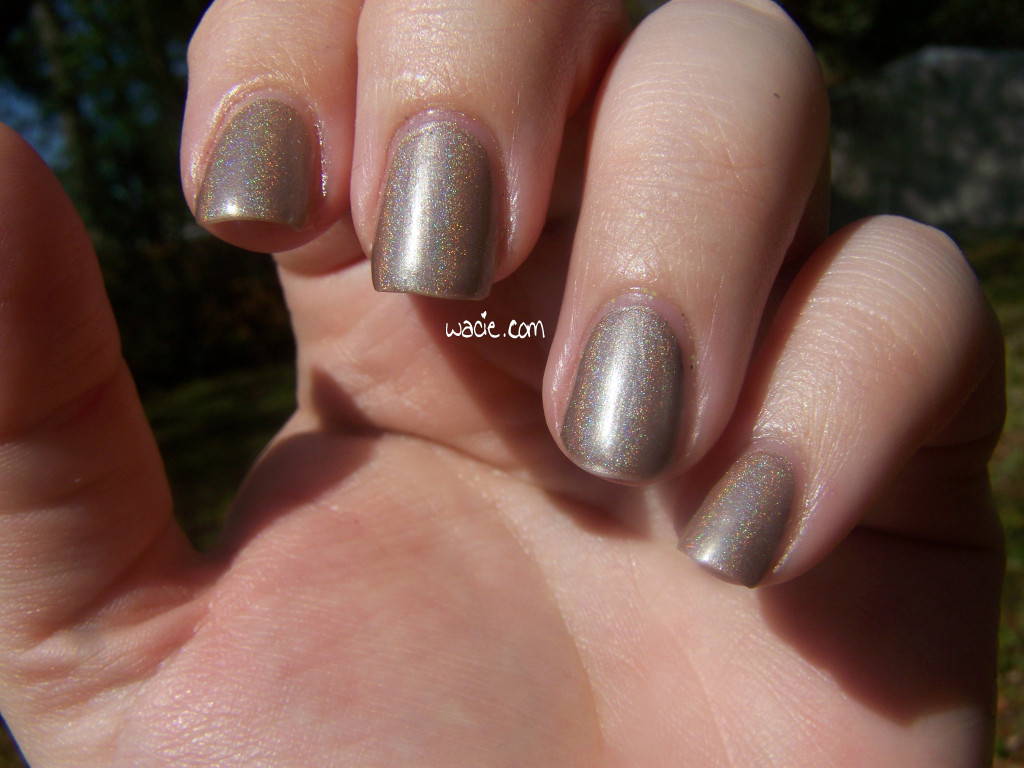 Because it's a gorgeous spring day, here's a picture of some of the flowers I was standing under while I was taking these outdoor shots. They were too pretty not to photograph.