It's Manicure Monday again! This week I'm wearing Green Ocean from Sinful colors over various greens. At least, they were green before I started. This is one coat of Green Ocean over two coats of Julep's Fiona, Revlon's Posh, and Zoya's Envy.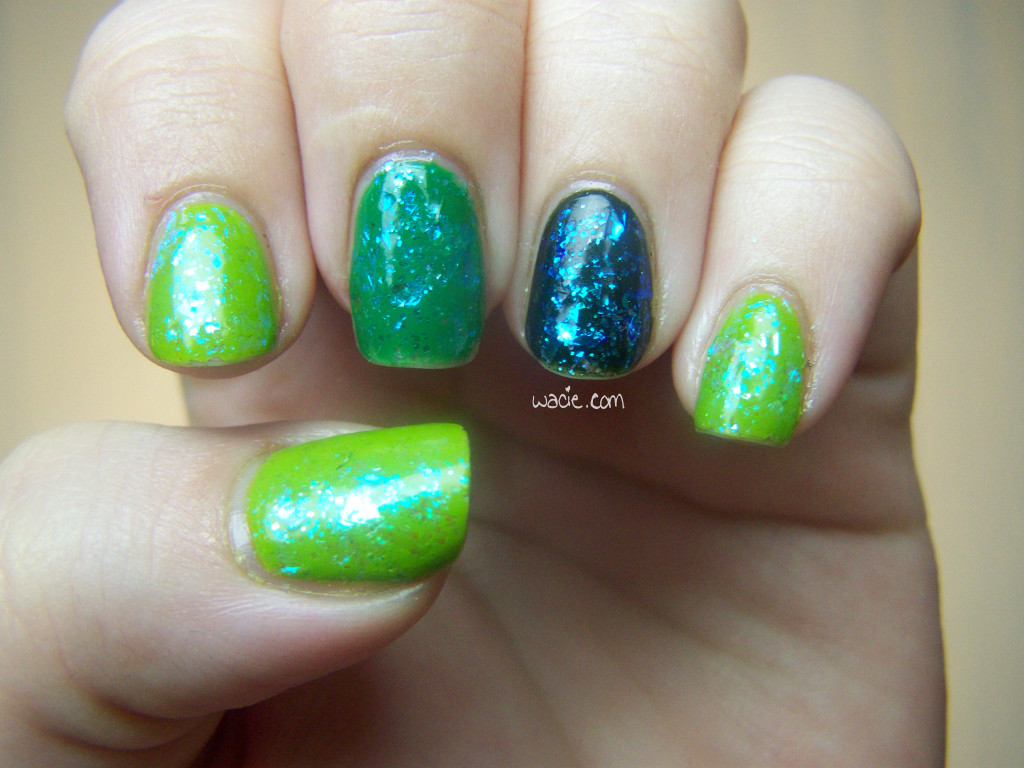 Green Ocean is a ton of iridescent shred and hex glitter floating in a green-tinted base. As you can see, depending on the color it's layered over, the glitter looks different, as is the case with most iridescent glitter. Over the yellow-green Fiona, the blue color is the most obvious. Over Posh, it's the darker blue-to-purple. Over the dark Envy, the shape of the glitters is more defined. Shredded glitter sometimes stands up and doesn't lay flat on the nail; I used two coats of Seche Vite to smooth it down, but I still have some bumps and points from it. Despite that, this is still one of my favorite glitters. You can tell by looking at the bottle; I've had this bottle for years, and even though this is it's first time on the blog, it's a pretty well-loved polish.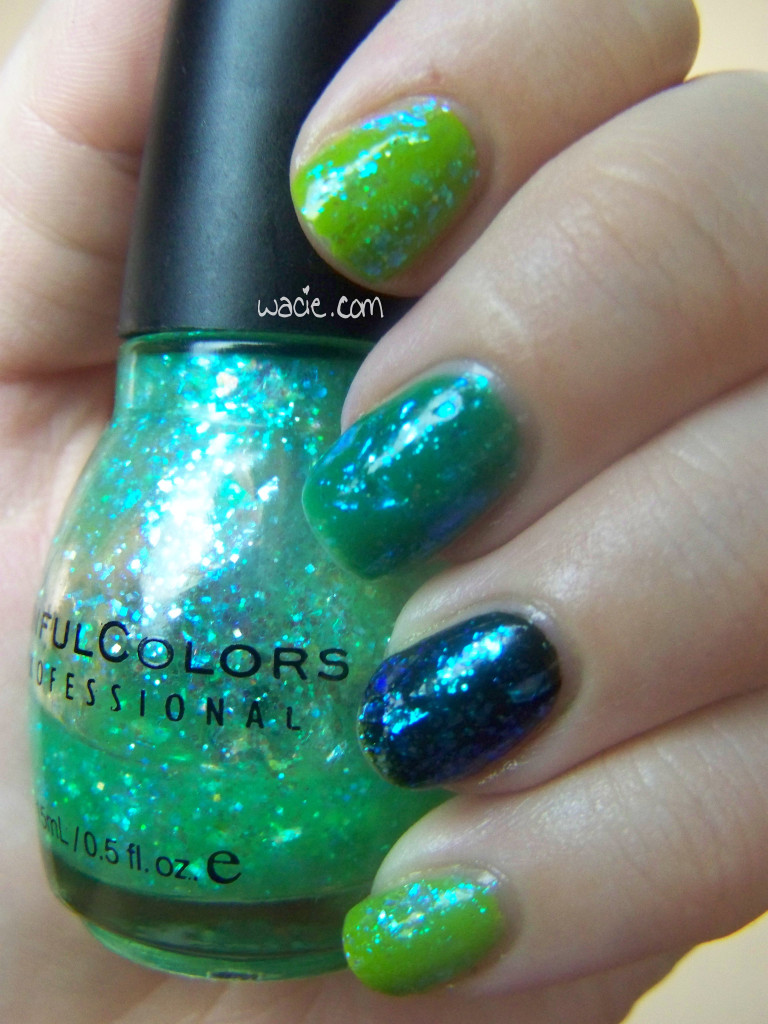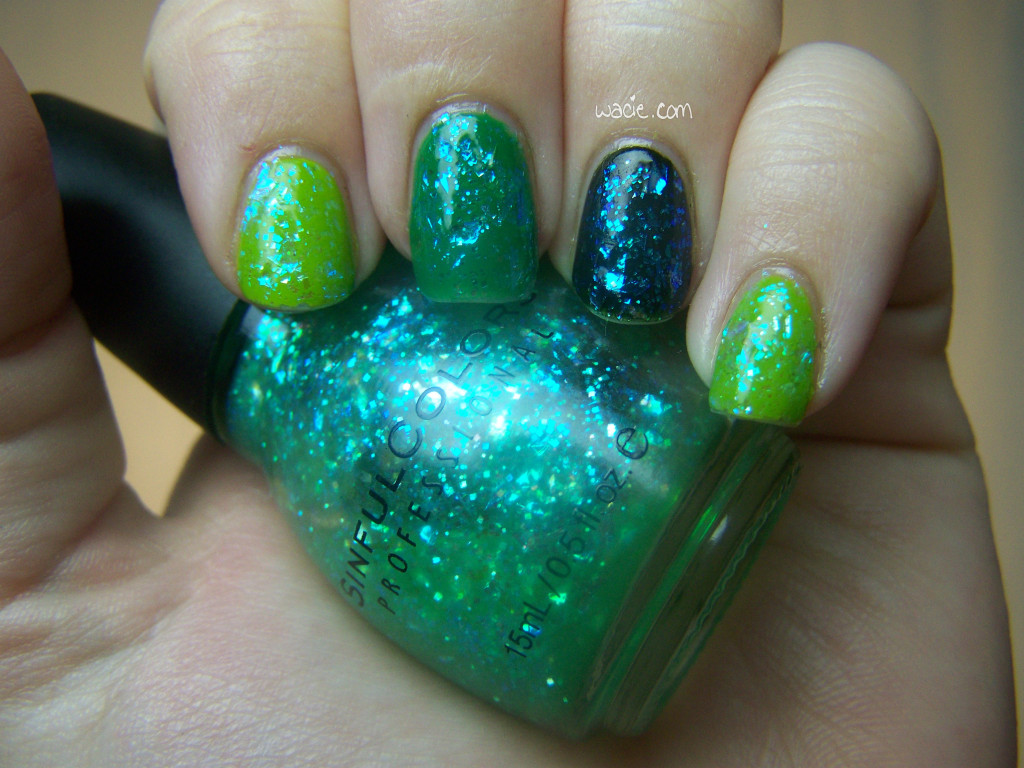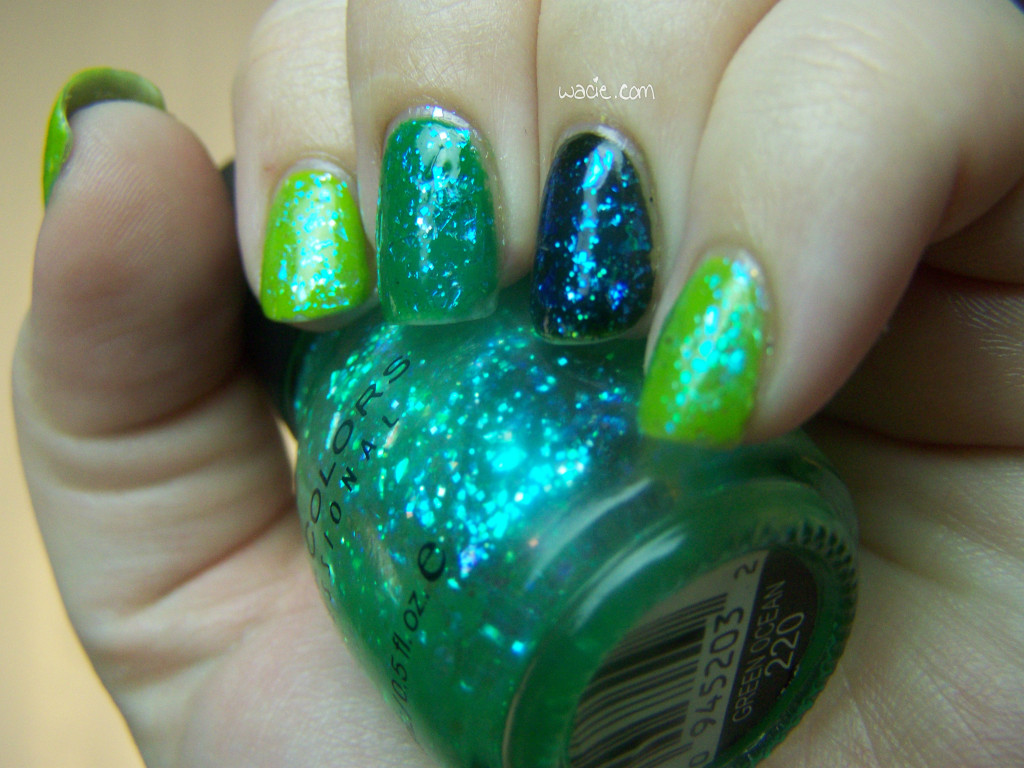 A quick word to the other polishes I used: Julep's Fiona is a yellow-green with good coverage; it dries to satiny finish. Revlon's Posh dries with a beautiful shine, but remains still a bit translucent after two coats. Zoya's Envy is so dark it may as well be black, but it looks great after two coats .The colors do appear a little different after applying the glitter coat, and I can't tell if the green tint of Green Ocean is strong enough to change it, or if it just looks different because of the glitter. Either way, these nails are totally blinding in the sunlight, and they're a ton of fun to wear.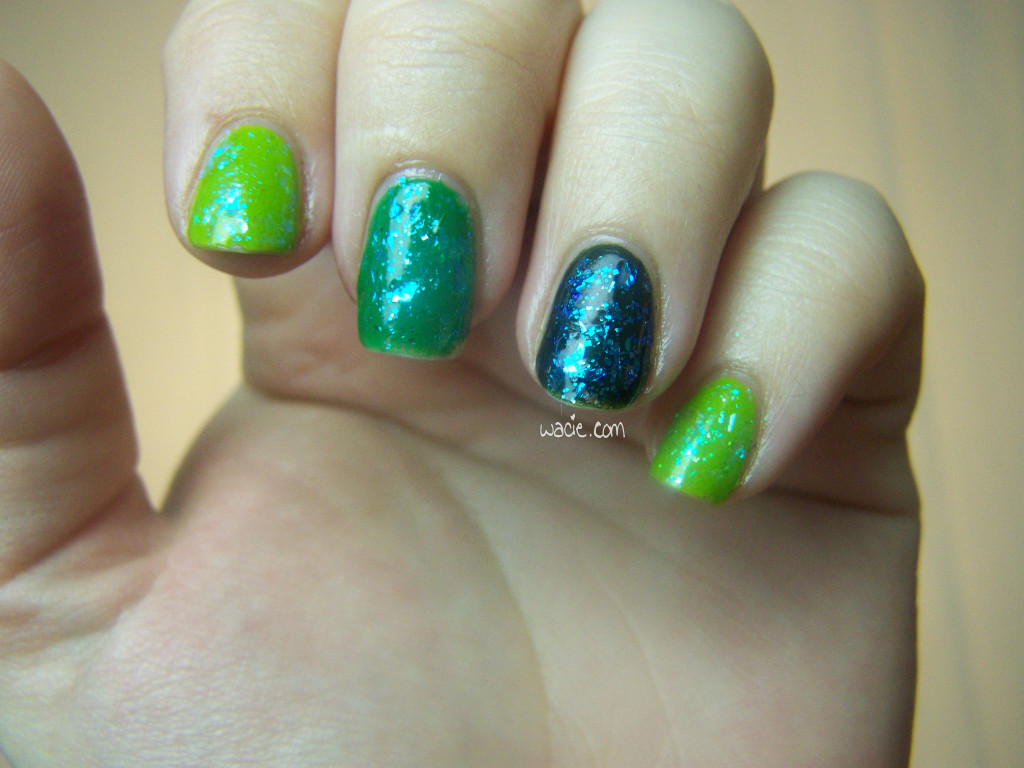 I know the last day of spring was last week, but this is probably the best spring manicure I could have hoped for.