This week's Wacie Wednesday features a fun little experiment I've been calling Shimmerkiss. It's a juicy pink crelly with pearly green microflakies. I'm wearing three coats of it as per the DIY Gel method outlined here.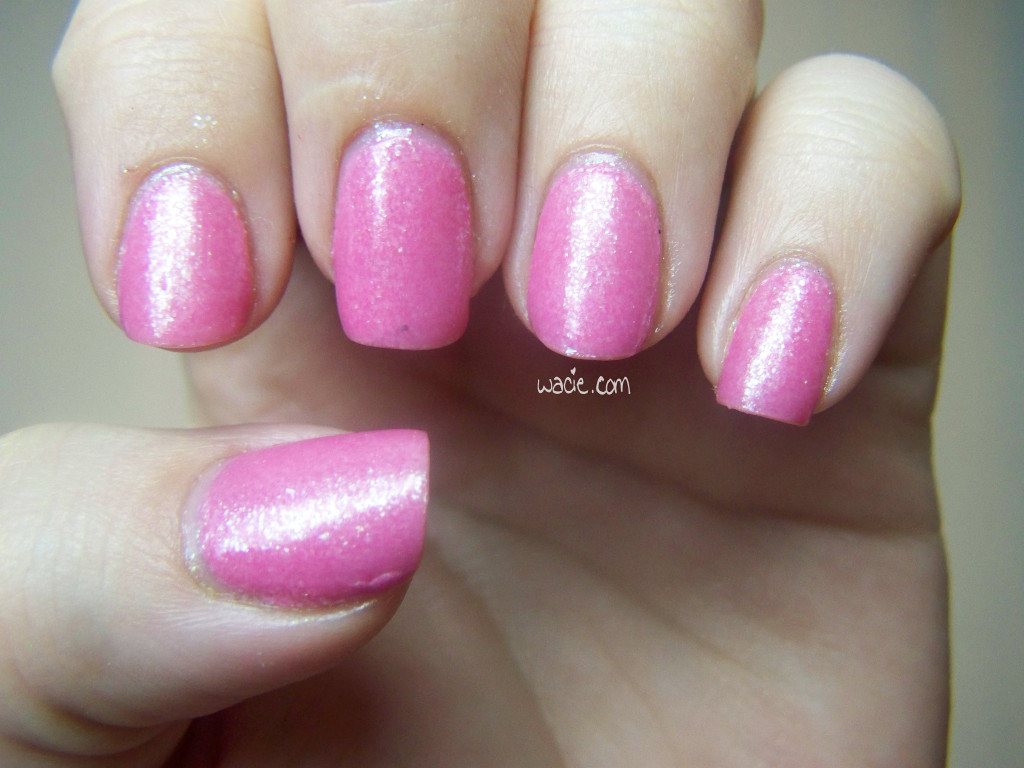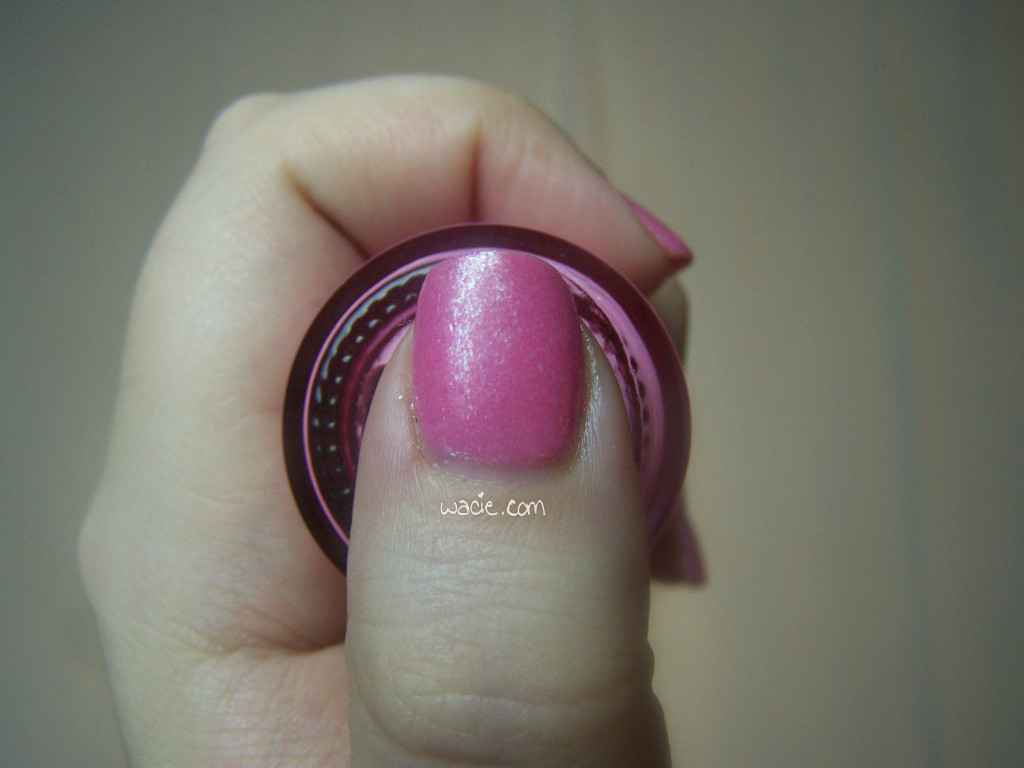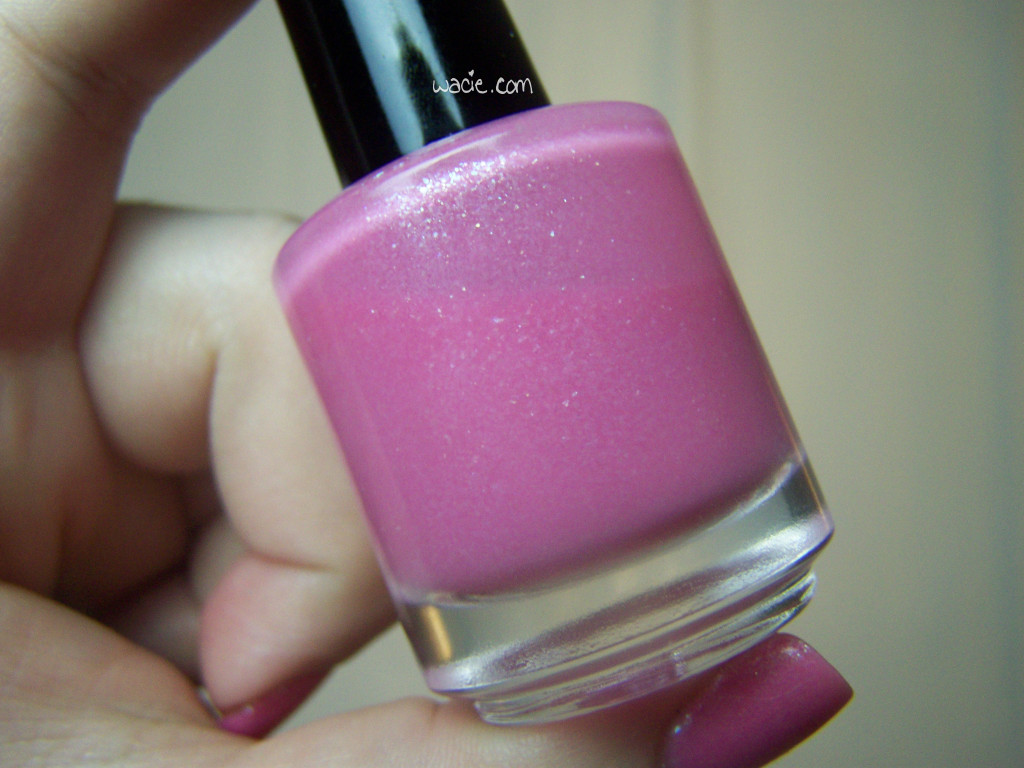 I really like this, but it kinda came out weird on my nails, like even after all those layers of Gelous and Seche Vite, the flakies ate it all. It's not shiny; it's smooth, but satiny matte smooth The glints you see in the photos are not from top coat, but from the flakies. It's still pretty, but next time I will definitely not use the Gelous method with this polish.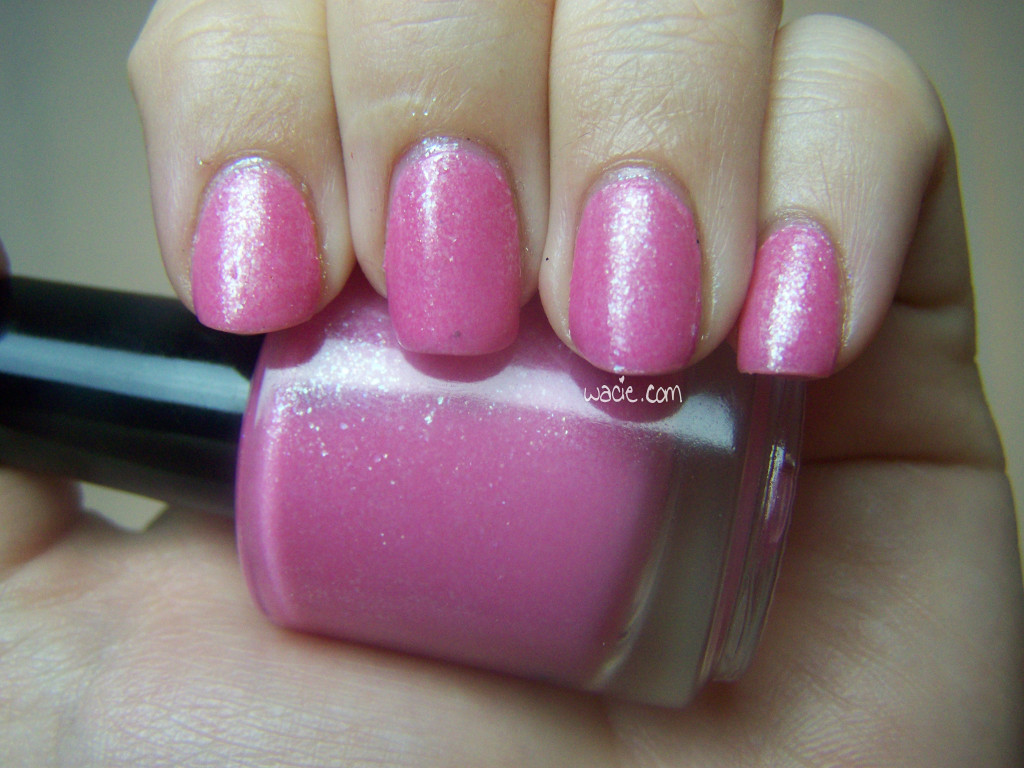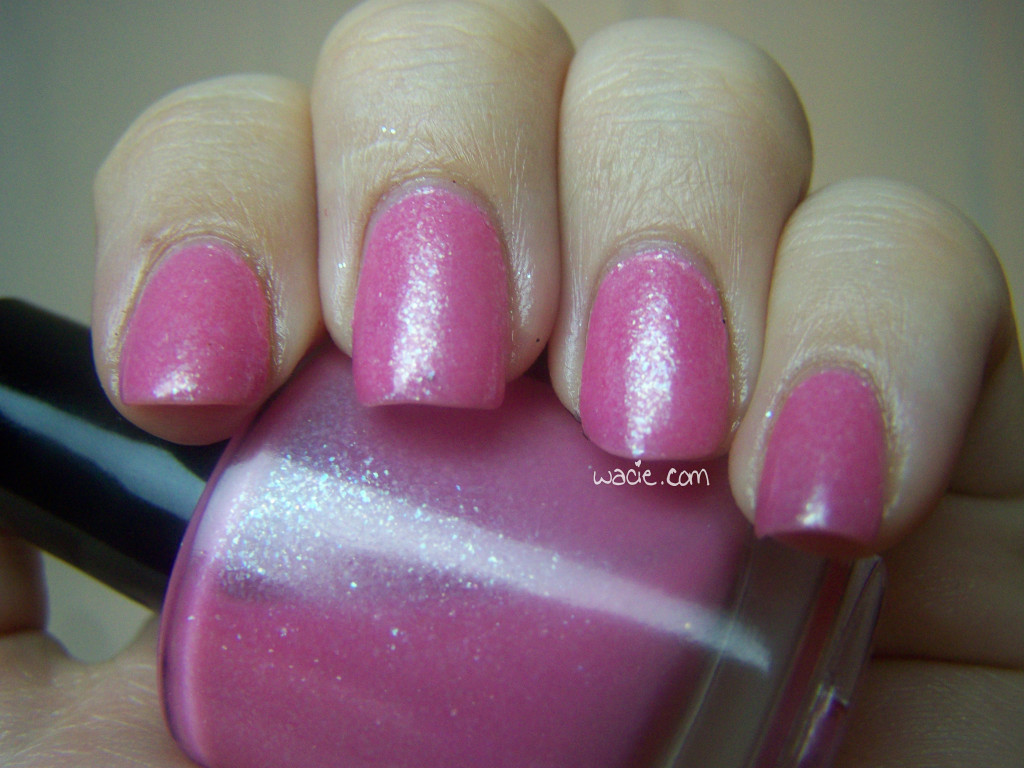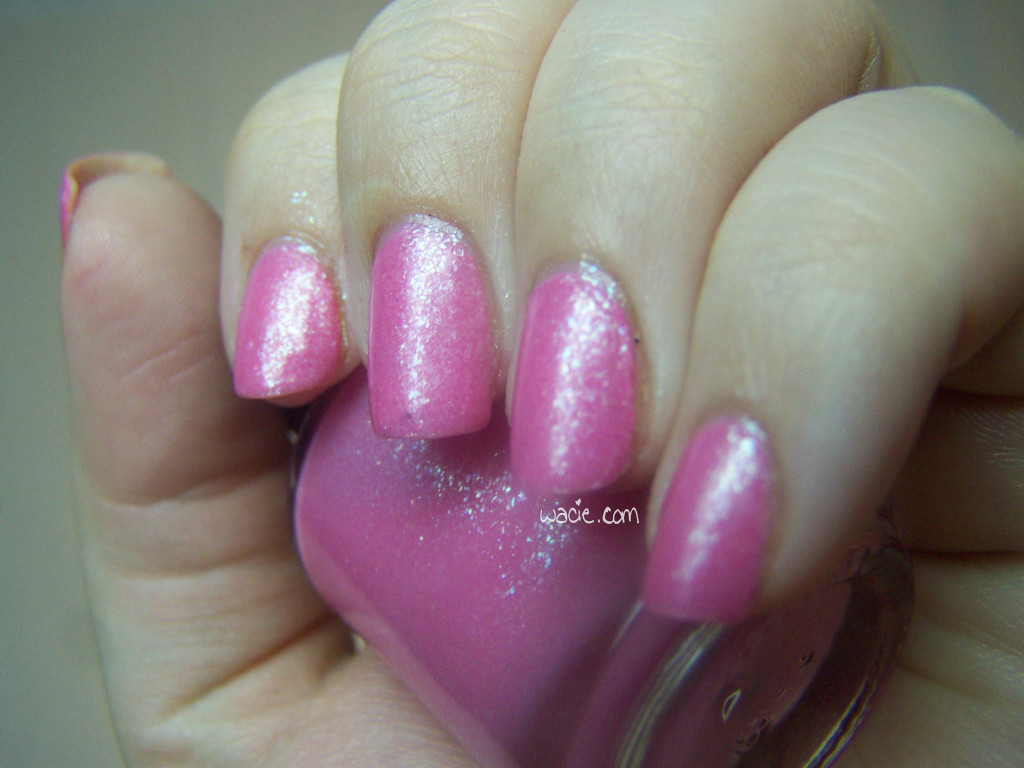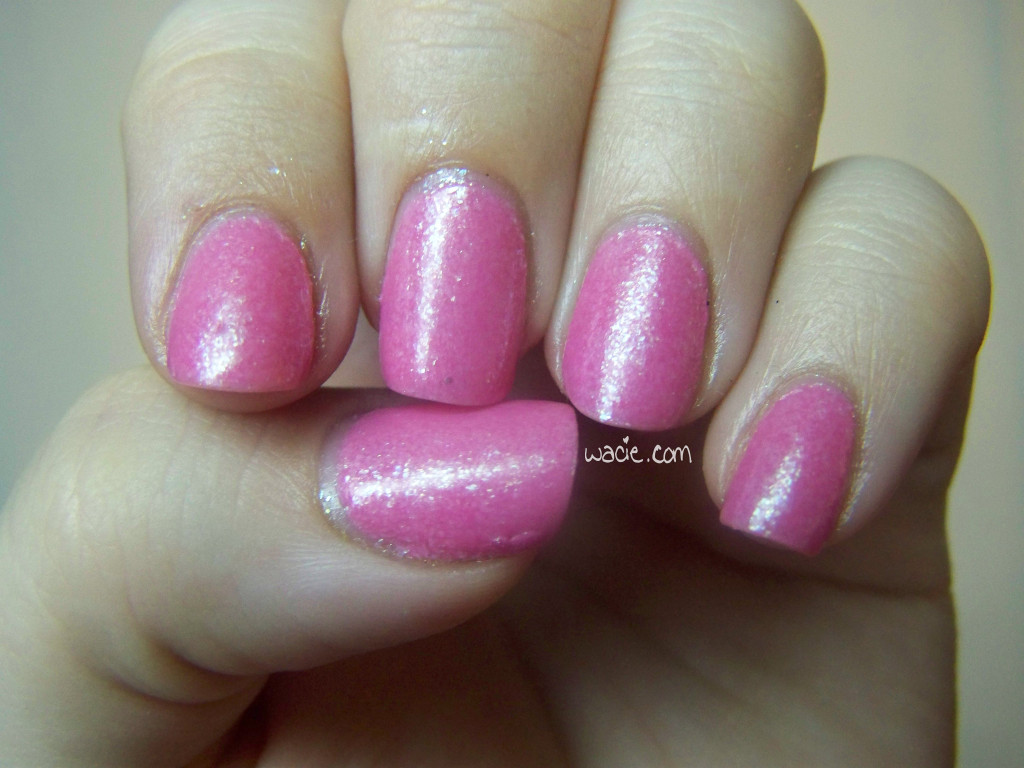 There's way more glitter here than I thought there would be; the formula was thick and could have been easier to apply. I may end up taking this one back to the drawing board before I start making it in batches.