I am really excited to show you my weekend swatch. Walk Through the Tulips is a custom I ordered from Blue -Eyed Girl Lacquer; I was wearing First Frost some day several months ago and thought "I wonder what you look like in pink". While I was warned it would not be an exact dupe of First Frost, I don't think it could have gotten any closer. I am so pleased with this. I'm wearing three coats of it (no undies) with two coats of Seche Vite.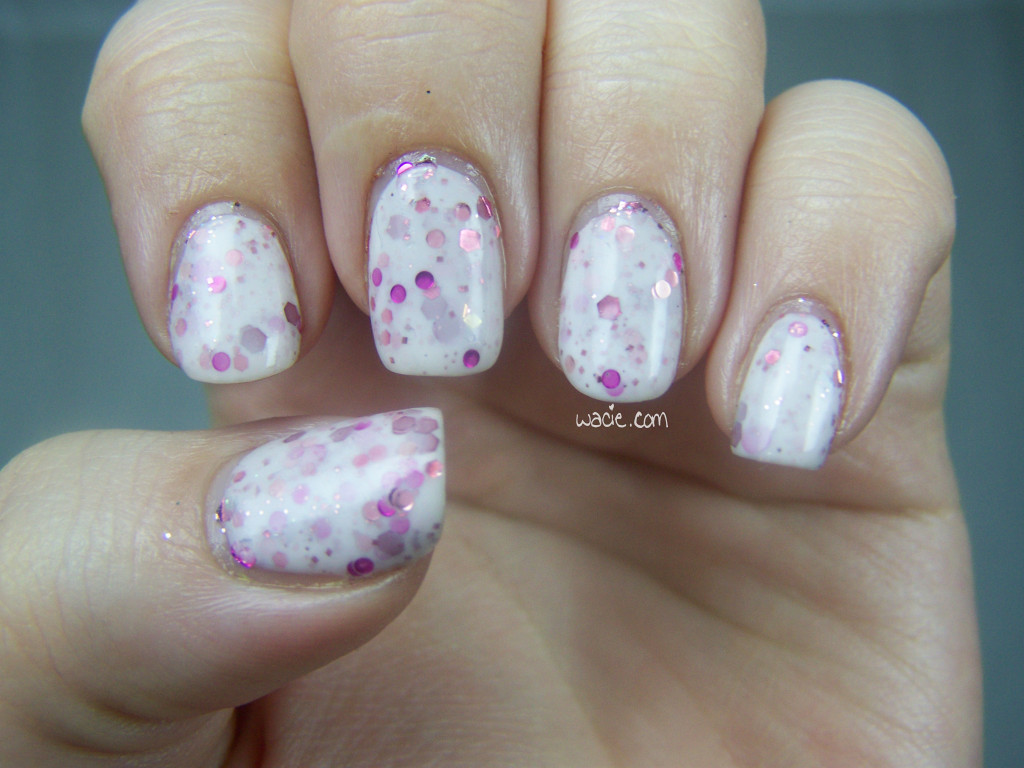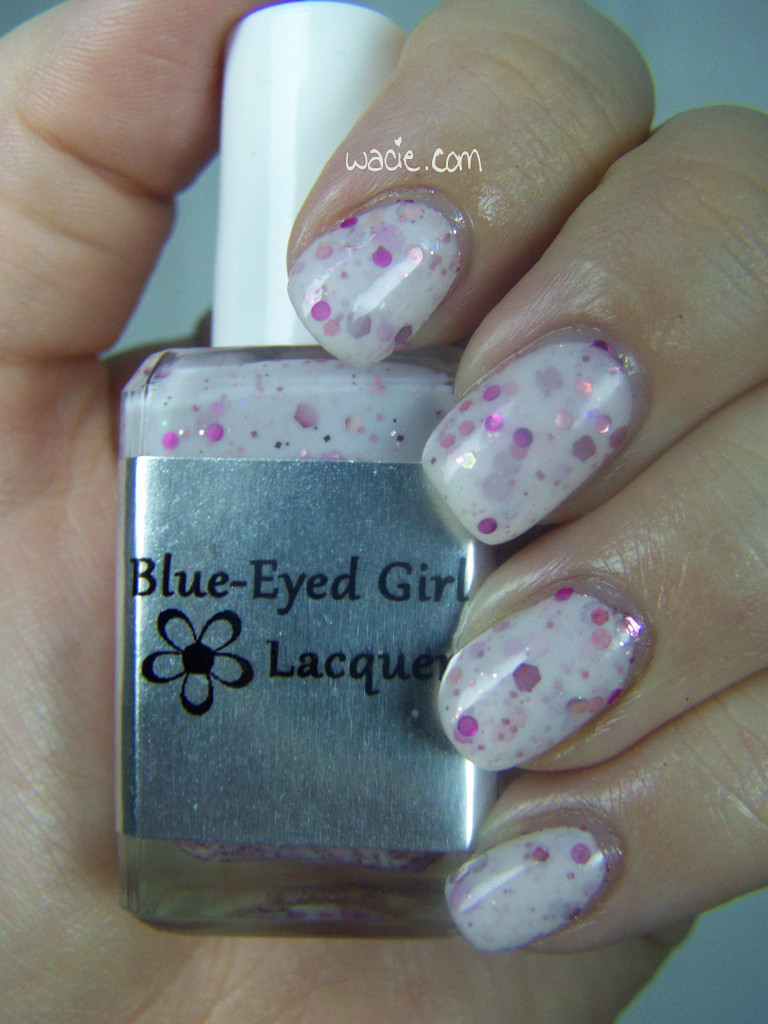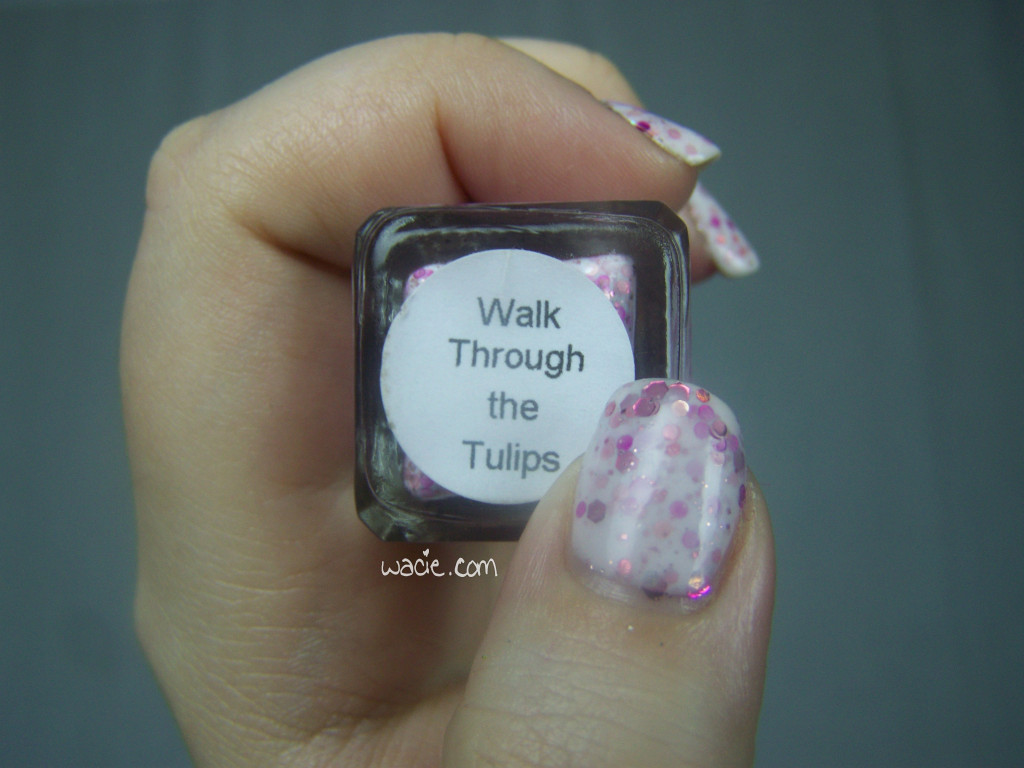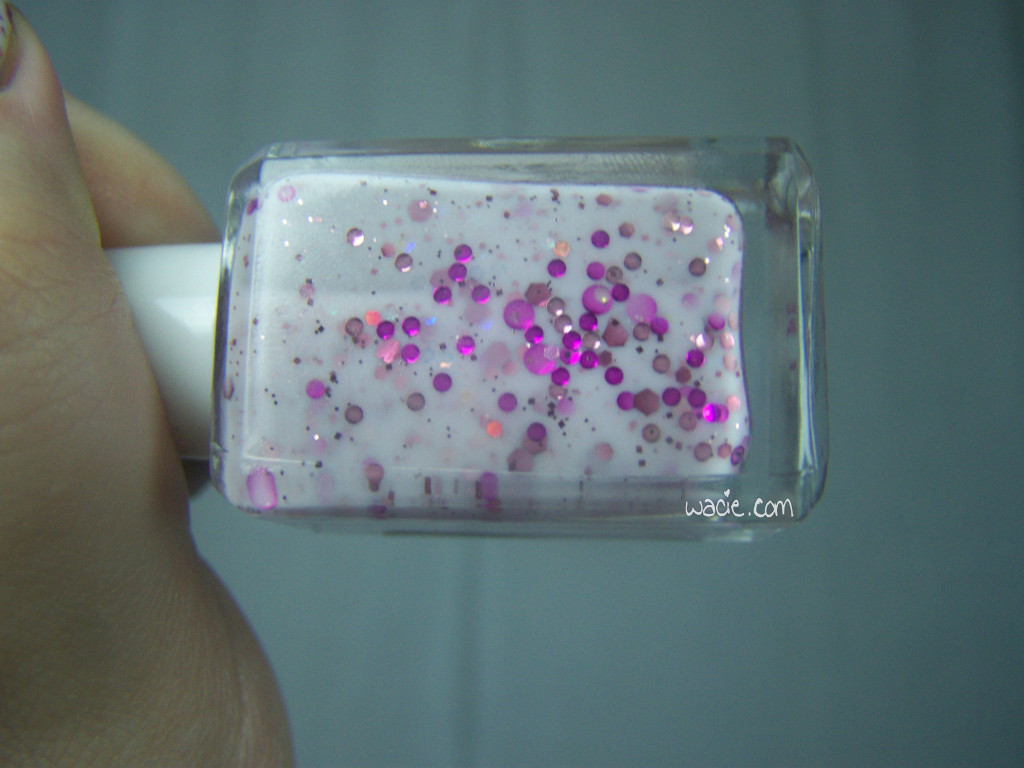 Walk Through the Tulips is a white crelly with various shades, shapes, and sizes of pink glitters. I adore it. I don't even know what else to say. It has everything I love: pink, glitter, pink glitter. I like the dimension created by the layers of glitter. I don't think I'll ever get over these white crelly polishes. They always turn out so nicely.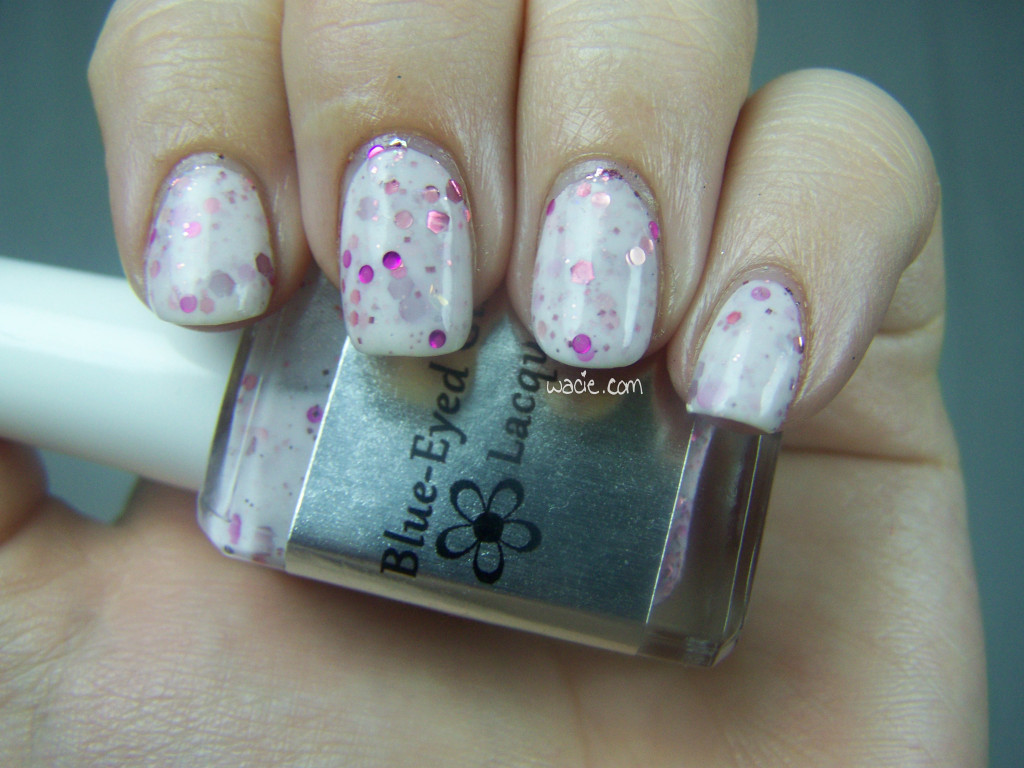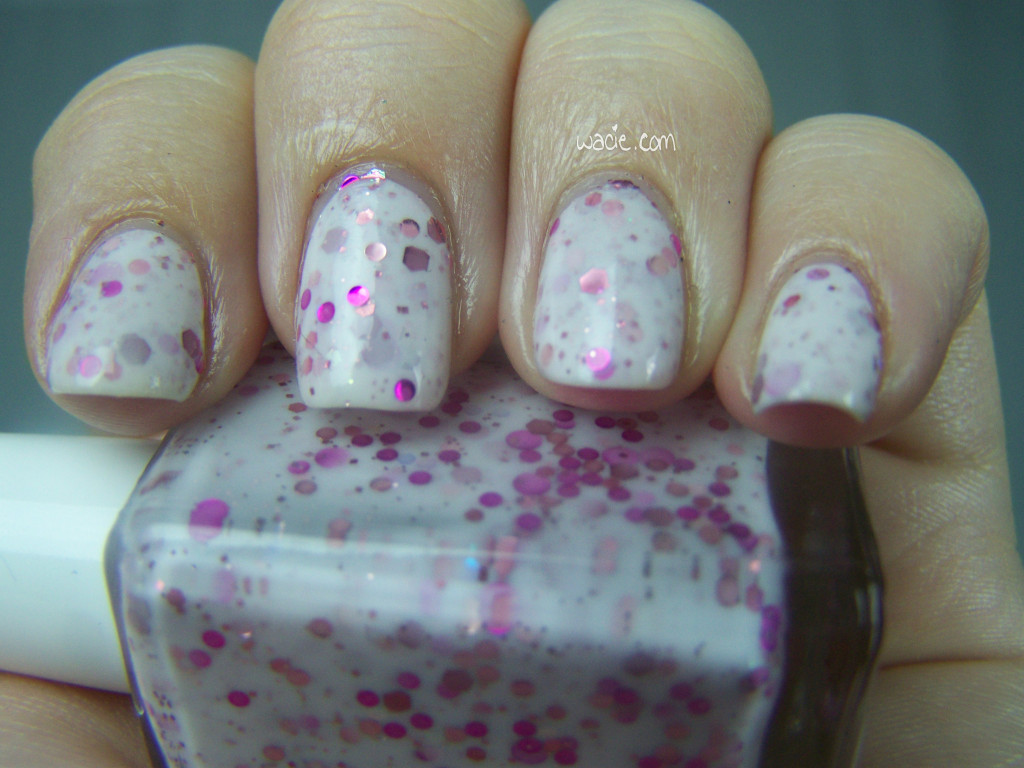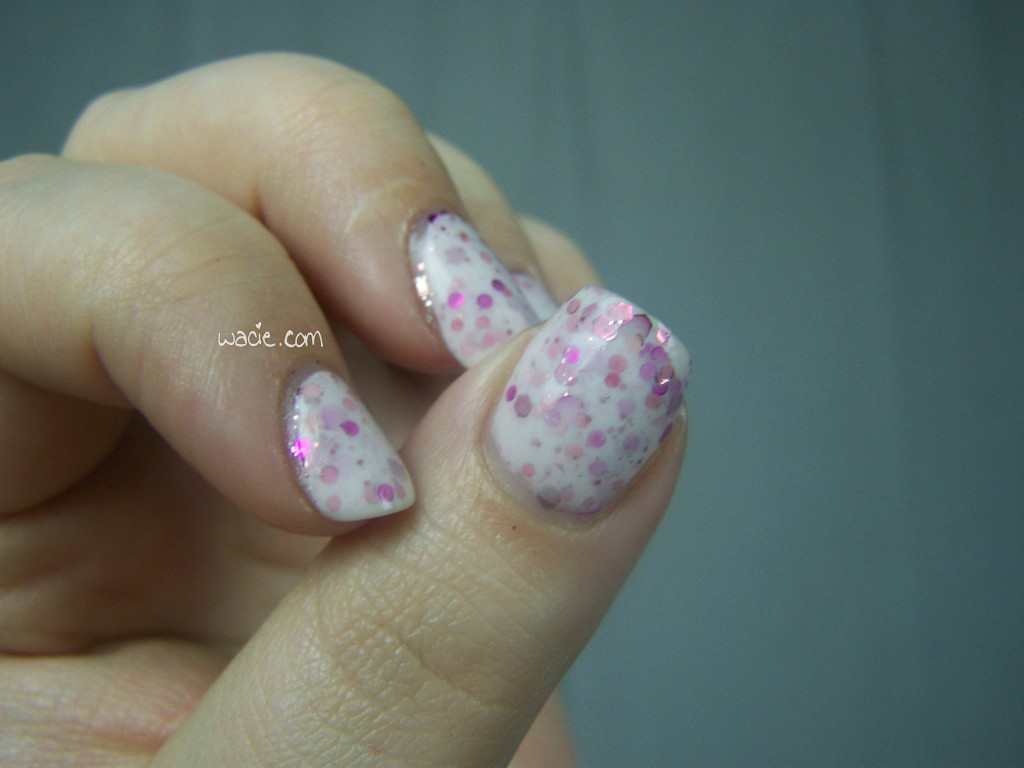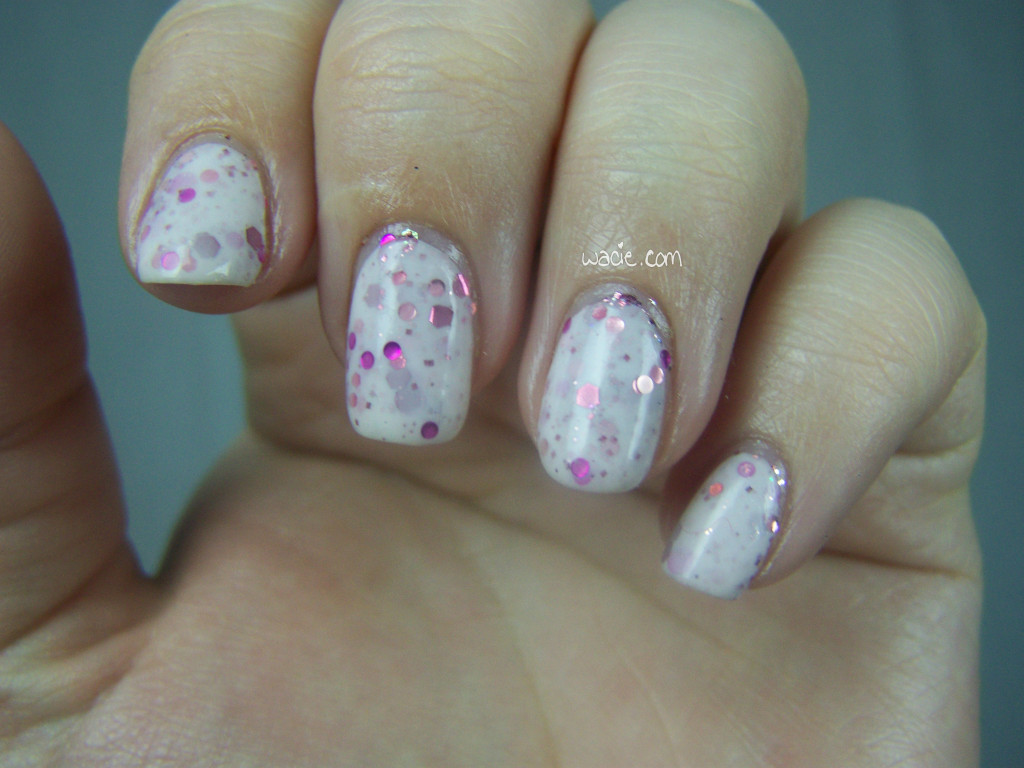 As I said, I ordered this as a custom polish, so I don't know how many are floating around out there aside from this bottle. BEGL does accept custom orders, so order your own or something else.