For Manicure Monday this week, I'm wearing China Glaze's Get Carried Away, a black jelly with silver and copper hexes, black bar glitter, and very fine black hexes. I'm wearing three coats of it here, no undies, under two coats of Seche Vite.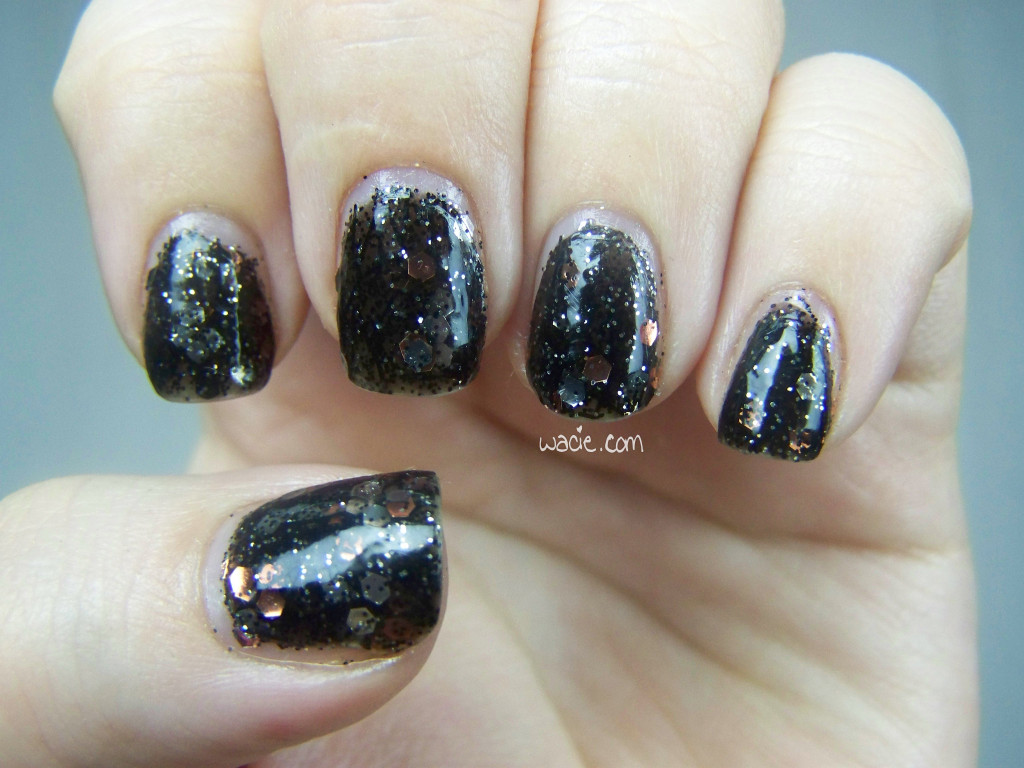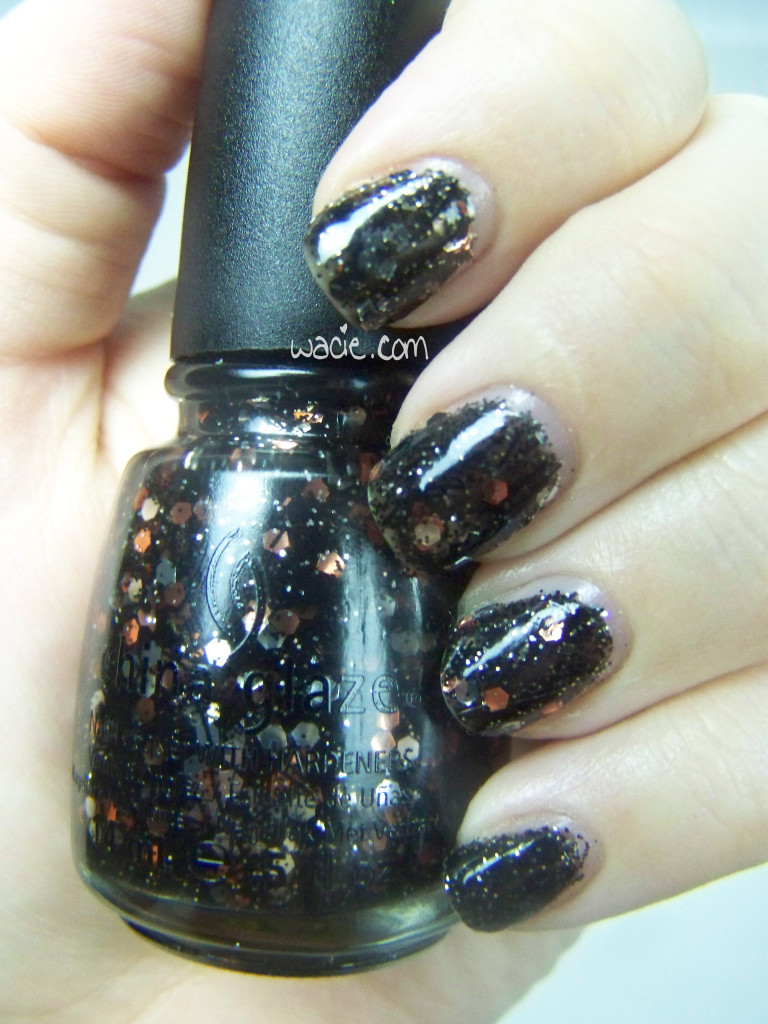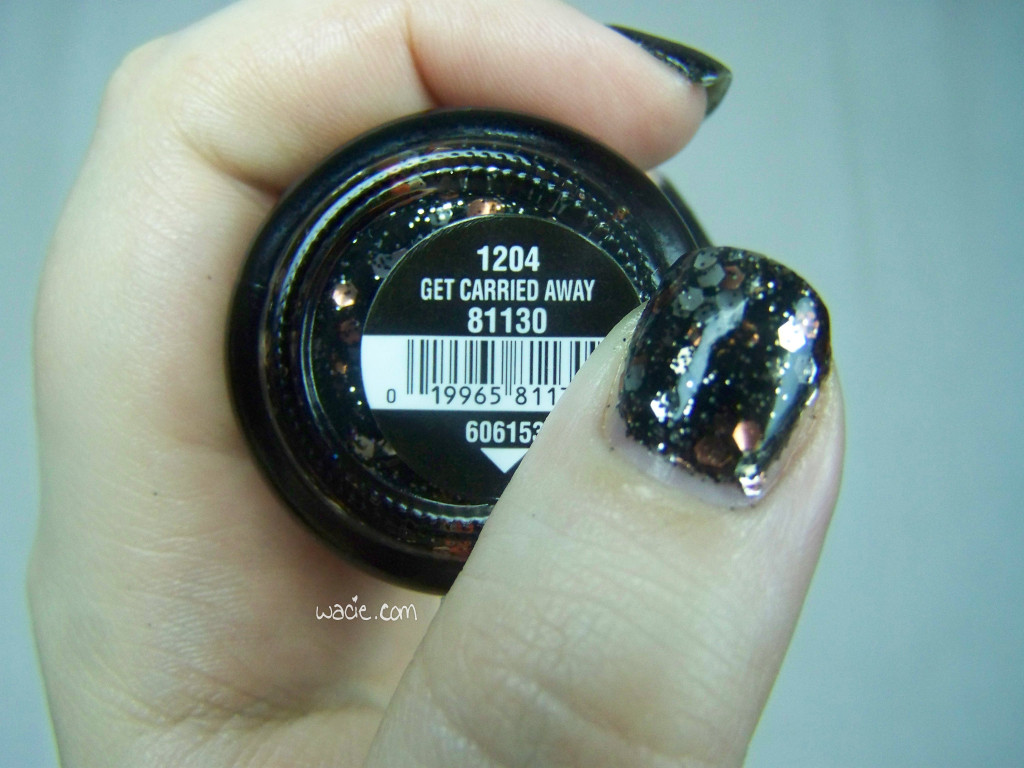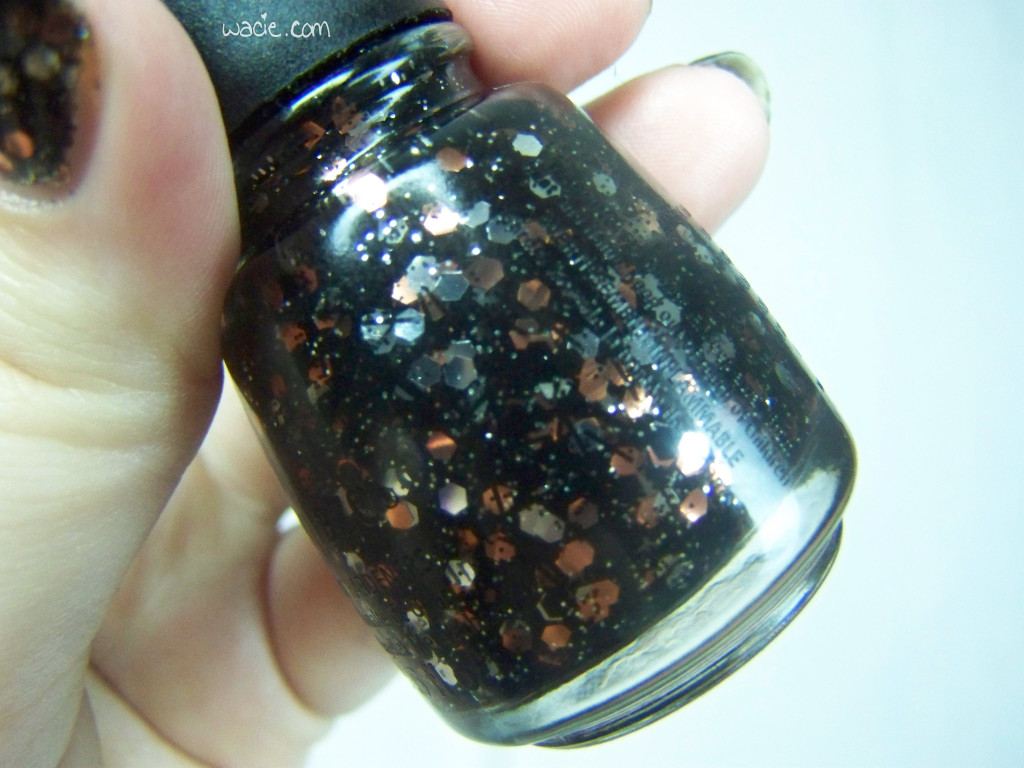 I had high hopes for this polish in the beginning. When I first saw it, I'd likened it to a goth older sister of It's a Trap-eze!, and I had to have it. After three coats, it looks exactly like it does in the bottle; I got a full, even coverage with good glitter distribution. However, cuticle cleanup was awful. You can see I have a lot of jagged lines and pointy bits. I went over my cuticle with the brush and just got the fine black glitter all over me. The bar glitter didn't play nice; it extended over the tips of my nails like eyelashes and I couldn't get them off, so I ended up trimming them with my cuticle nippers. Same with the large hexes; when I couldn't get them off, I cut them down. They're not as smooth as they could be, but I did well enough.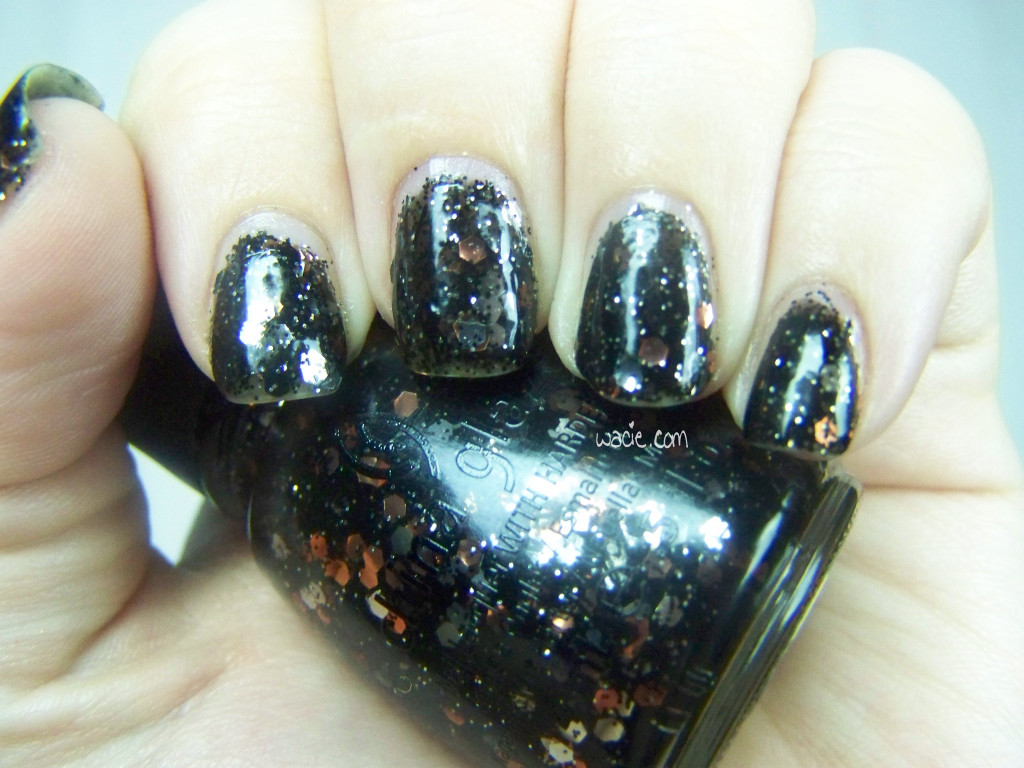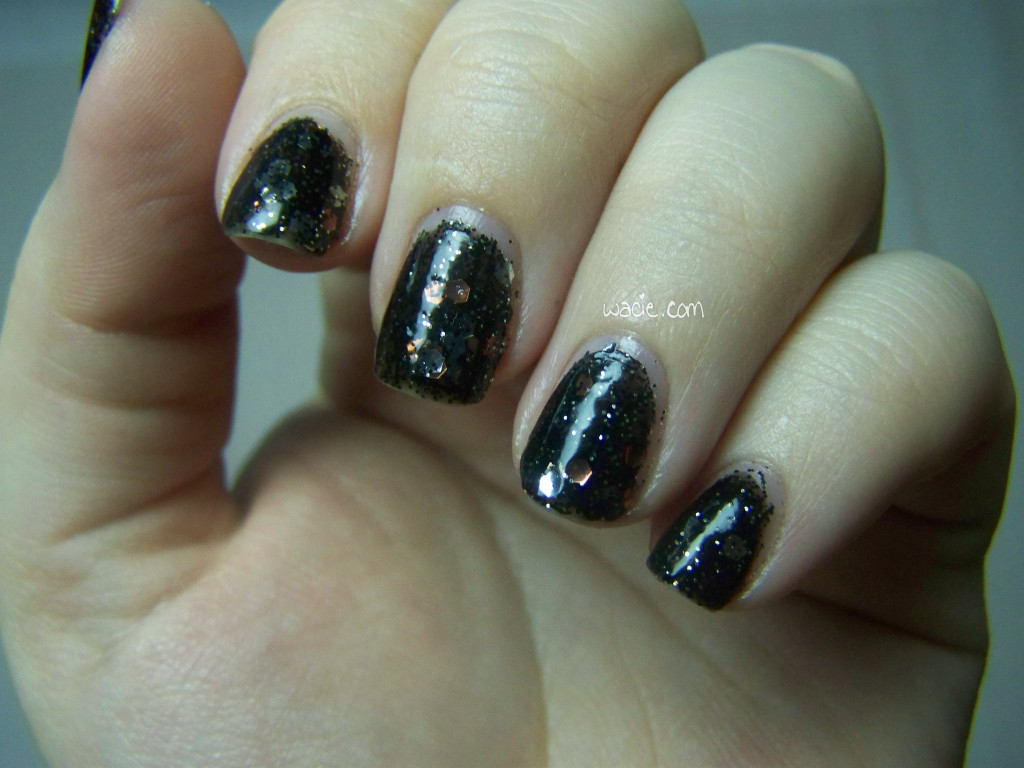 Protip: Don't do three coats of this. You'll hate yourself. You'll get the same effect by using black undies and one coat of Get Carried Away. It's not worth it.