I'm sharing with you today one of the most unique polishes in my collection. At some point, perhaps intoxicated, I thought that a nail polish mimicking the crisp, bubbly appearance of gin and tonic would be a really cool thing to have. I thought about making it myself, but it would be many months before I started blending my own polishes, so I commissioned a custom polish from Blue-Eyed Girl Lacquer. I don't think it could have come out any better. I'm wearing two coats of Gin and Tonic over L'oreal's Broadway Boogie and The New Black's Black, as well as two coats of Seche Vite.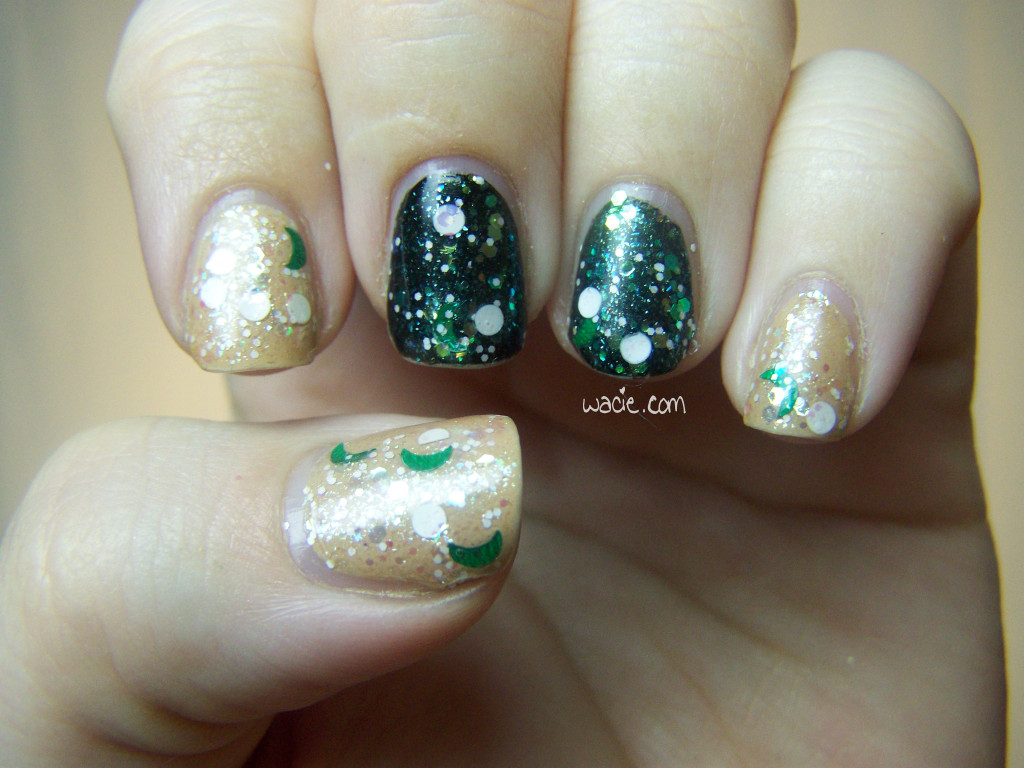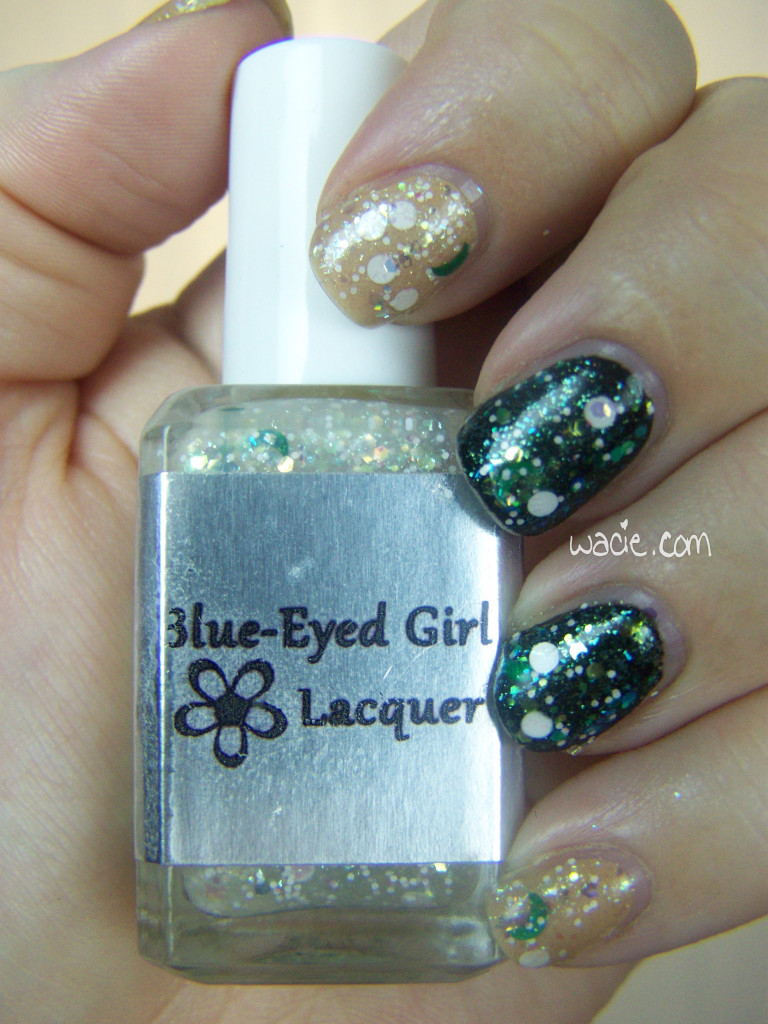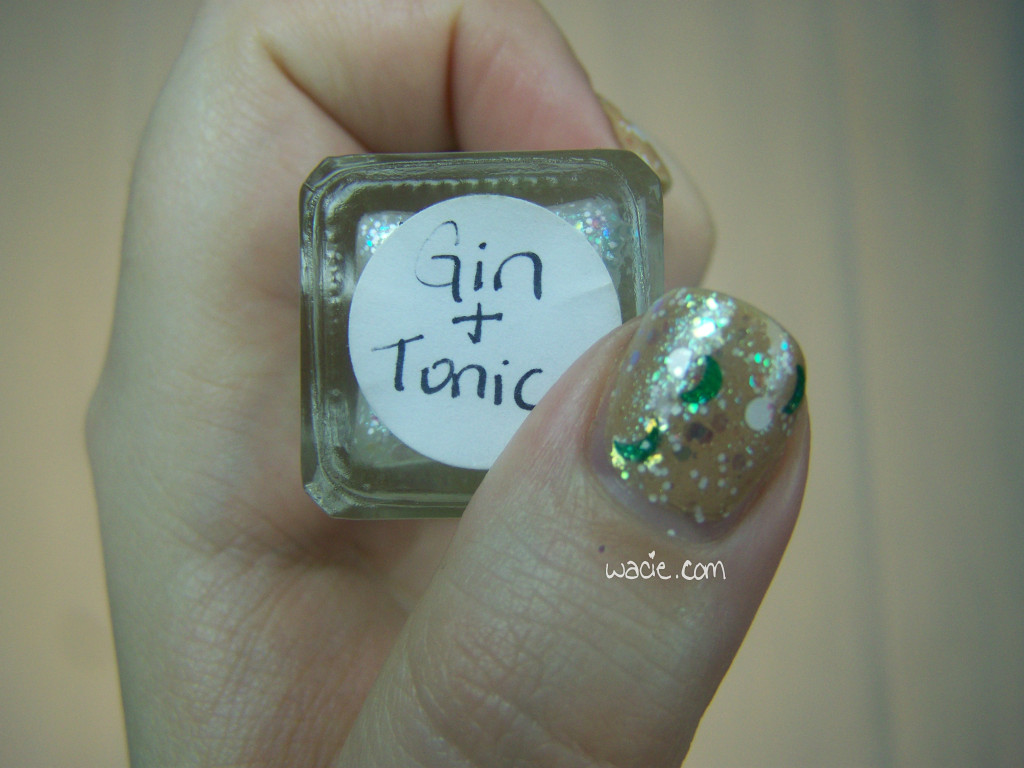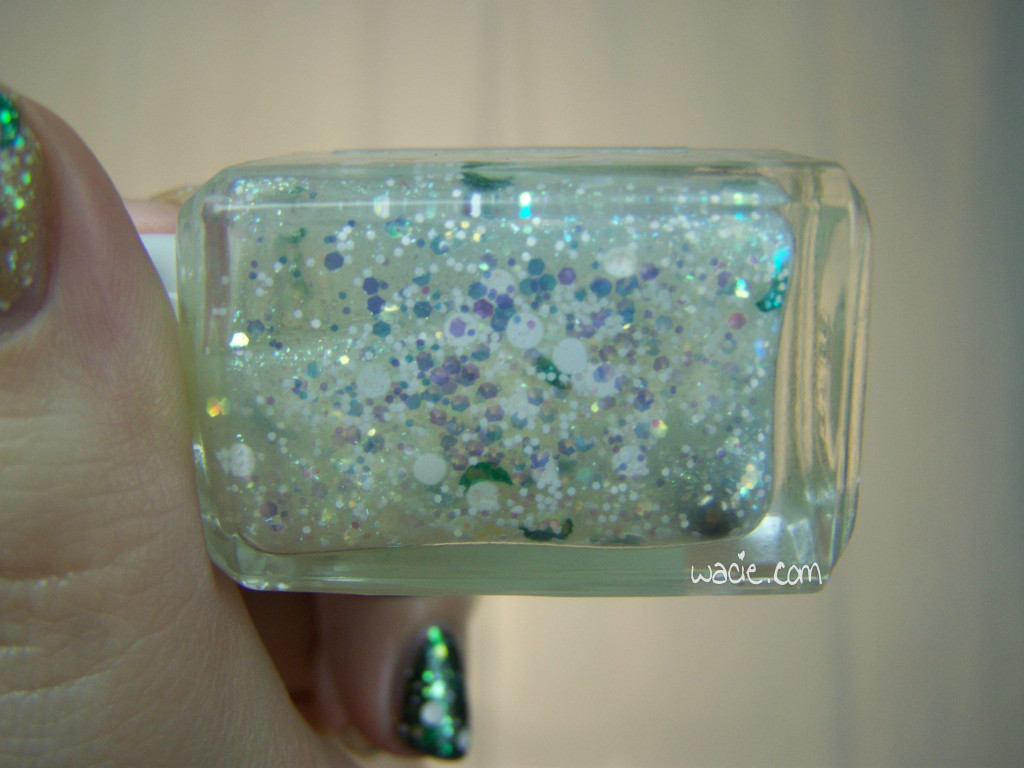 Gin and Tonic is a glitter topper with loads of iridescent glitter, white dots in large and small sizes, and green crescent moons. The combination really does evoke the effervesence of the cocktail. I forget whose idea the moons as limes was, but it was totally genius.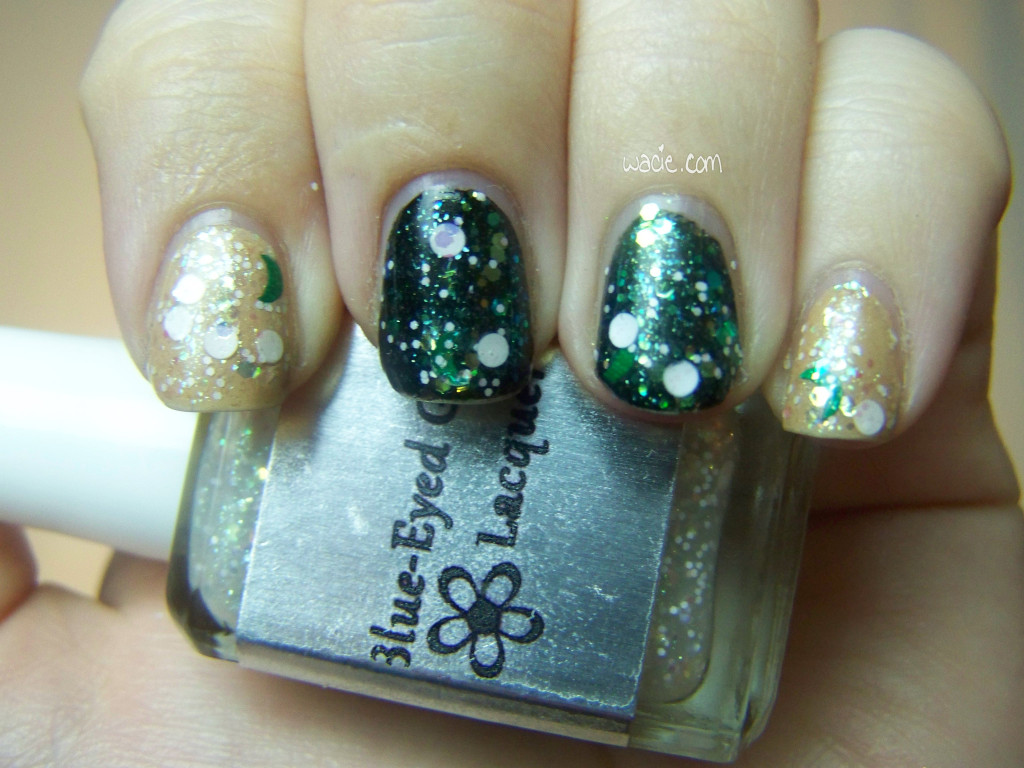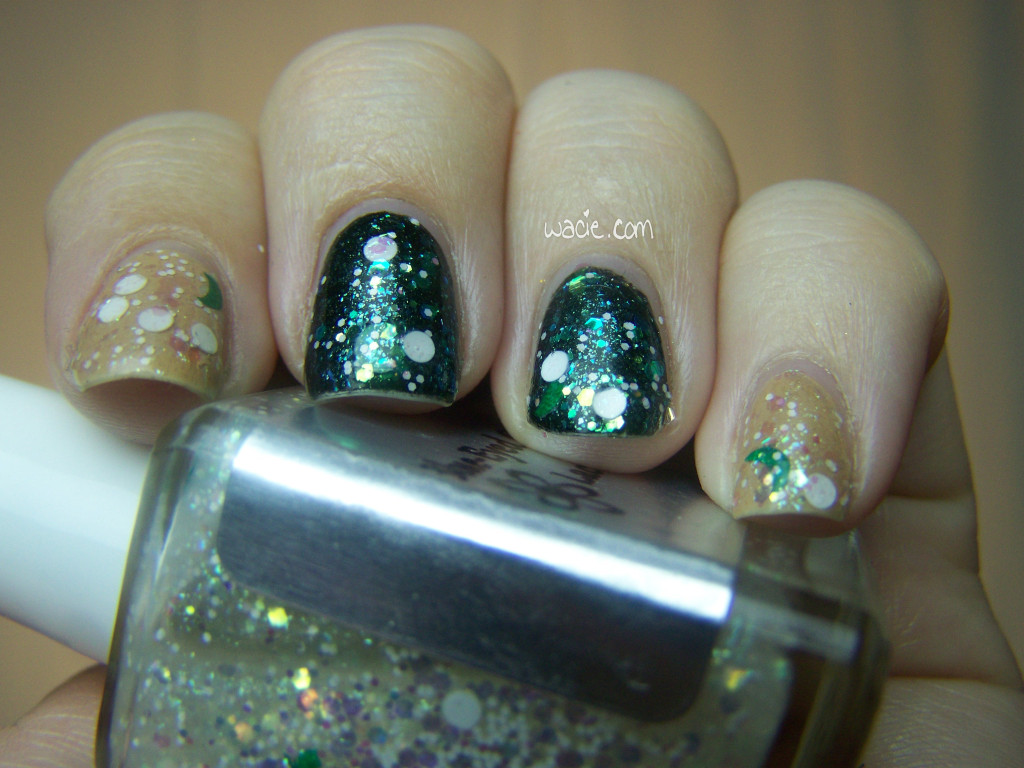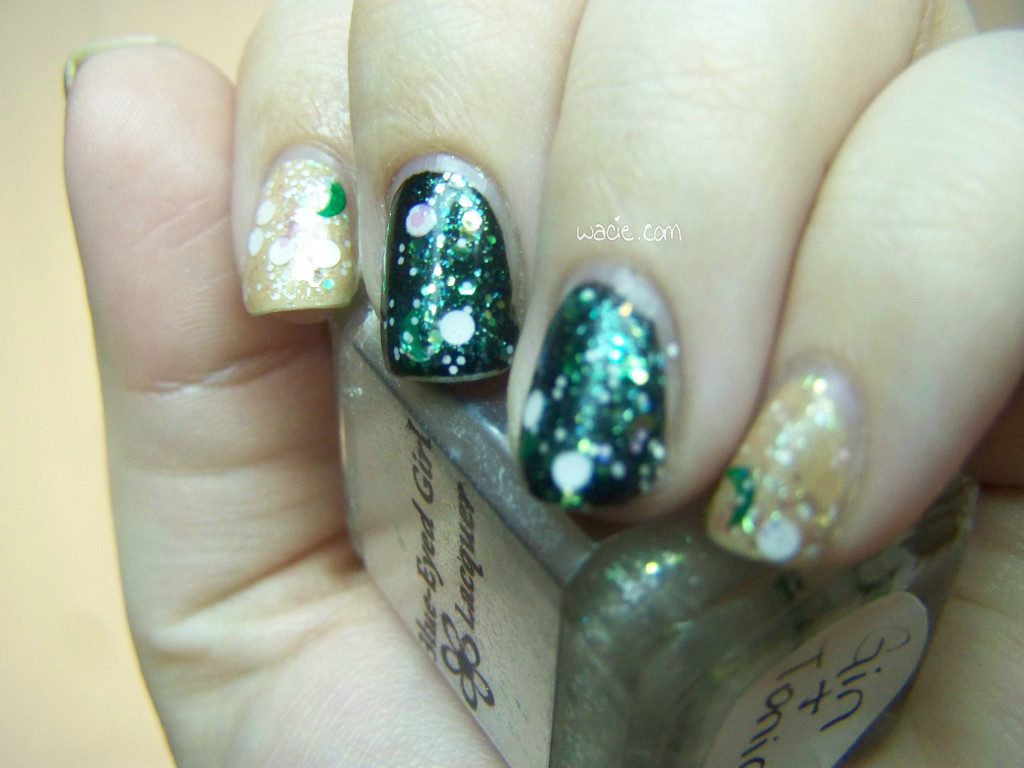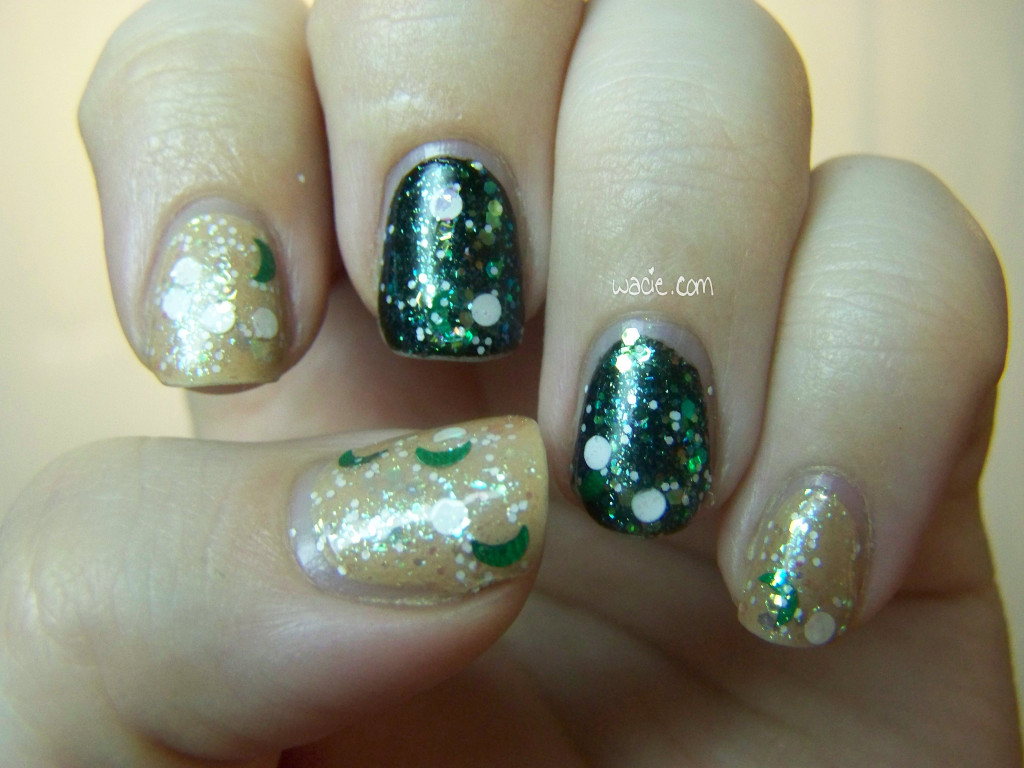 I've worn this before over nudes, but I wanted to try over black this time, just to see what it looked like. I'm not liking it as much. The iridescent glitters look awesome on the black, but the moon limes get lost. Besides, the iridescents aren't really the point anyway. They're meant to add a little something extra to the nail without totally taking it over. I guess this means it's not as versatile as it could be, but it suits my purpose and my tastes well enough. The only problem with it is that it makes me wish I was drinking a gin and tonic.