Welcome back, reader! It's another swatch! This is Emerald & Ash's Construction Season, a throwback from their 2013 Road Trip textured polish collection. I'm wearing three coats without top coat.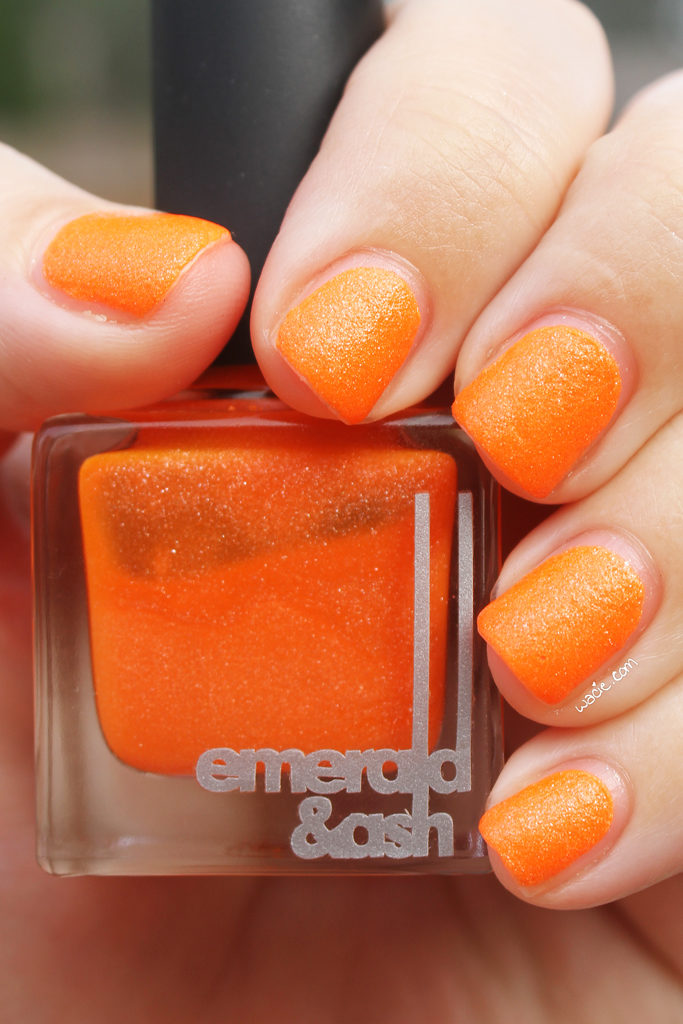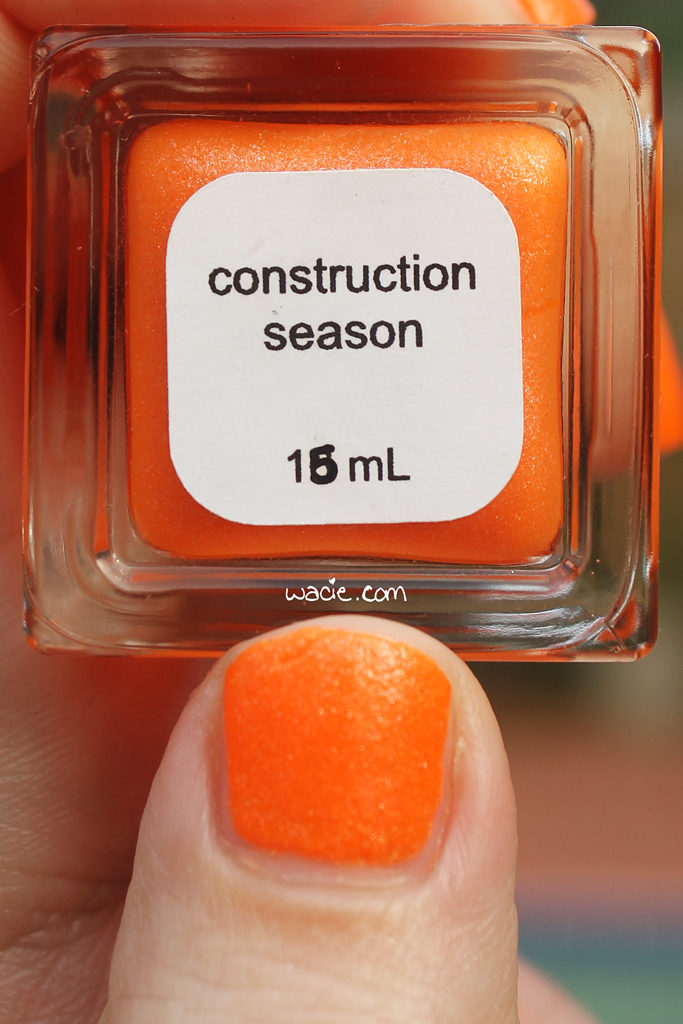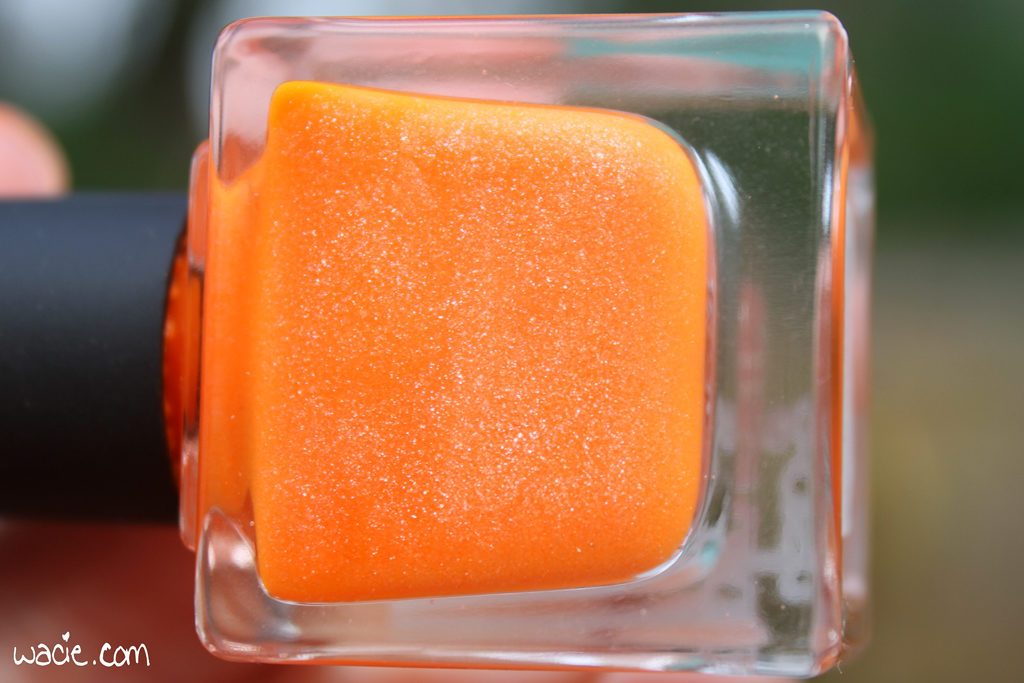 Construction Season is a bright orange polish with a fine texture. Application was good; due to the textured effect, the polish is quite thick, and goes on in thick coats. I find this kind of consistency easy to work with, but I realize some people don't. The texture is pretty smooth, and smoothness increases with additional coats. It mostly serves as a visual effect than a palpable one, so even the people who dislike textured polish may like this one.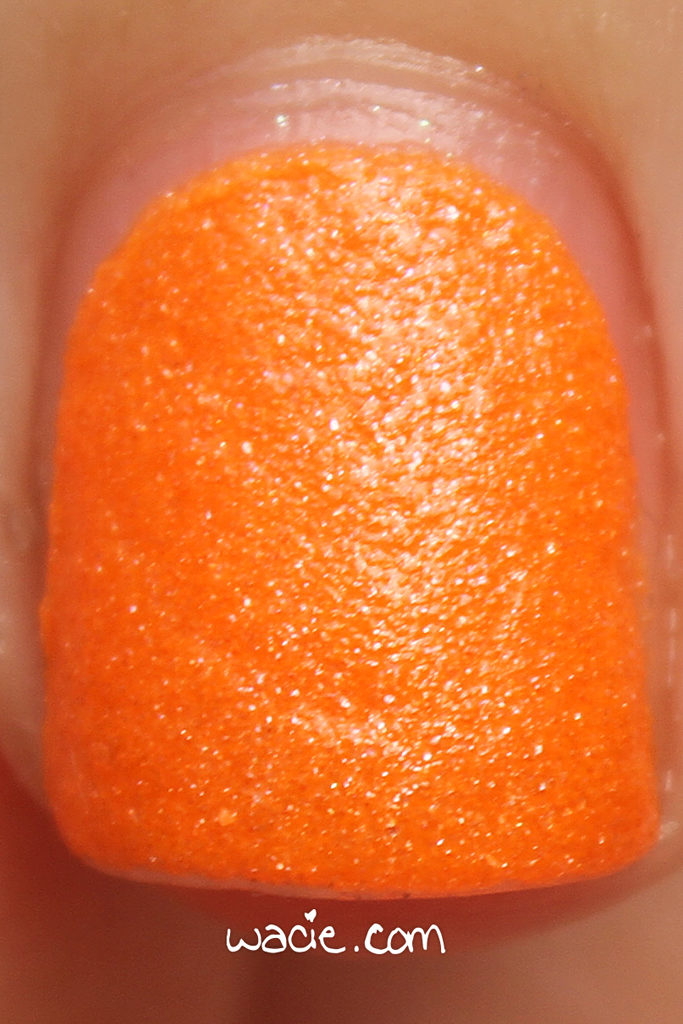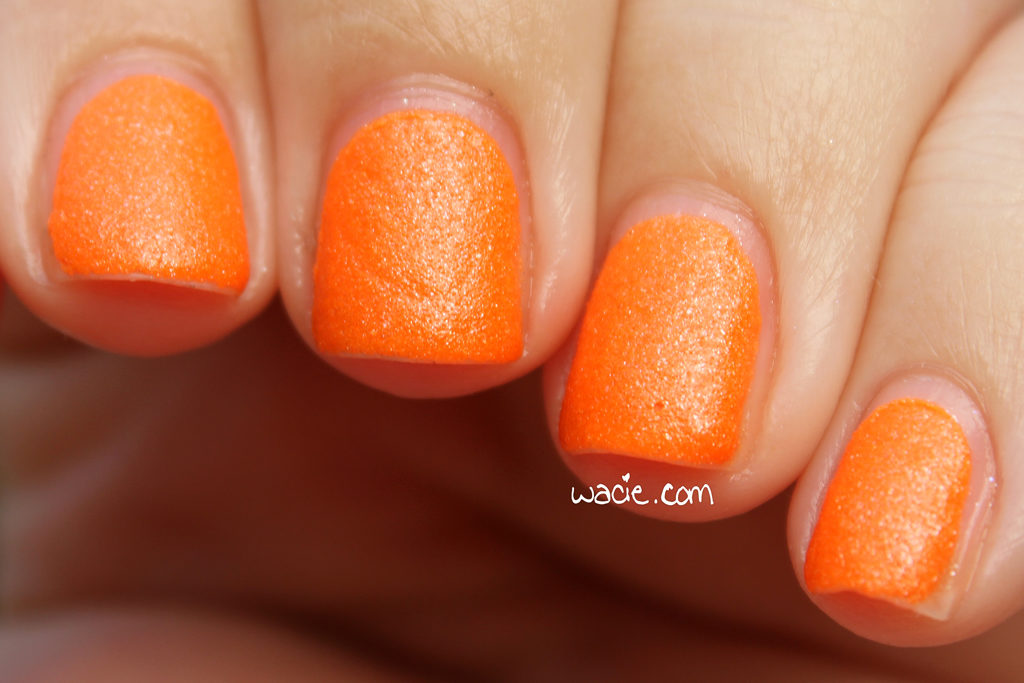 So, when I was getting this post together, I noticed that Emerald & Ash's website is down and the domain is expired. I know they were on hiatus for a while, but I thought they came back, and it's sad to lose another maker. So many of them are closing up this year. It's a terrible shame. I hope everything is going well for them.
I bought this polish myself.