It's that time again: time for me to cover an event two weeks after it happened. If you follow me on Instagram, you saw that I went to Atlanta for the eighth installment of The Indie Shop, and saw some friends and toured some of my and my boyfriend's regular haunts. You also saw I posted a huge haul, and I'll talk about that in detail in a second. For now, though, the show.
Boyfriend and I drove up from Florida, which was a good five hour drive. We arrived around nine o'clock at night, and enjoyed a few cocktail and a pupu platter at Trader Vic's. We always stay at the Hilton downtown just to go to this bar. This was the view from our room. It was a beautiful night.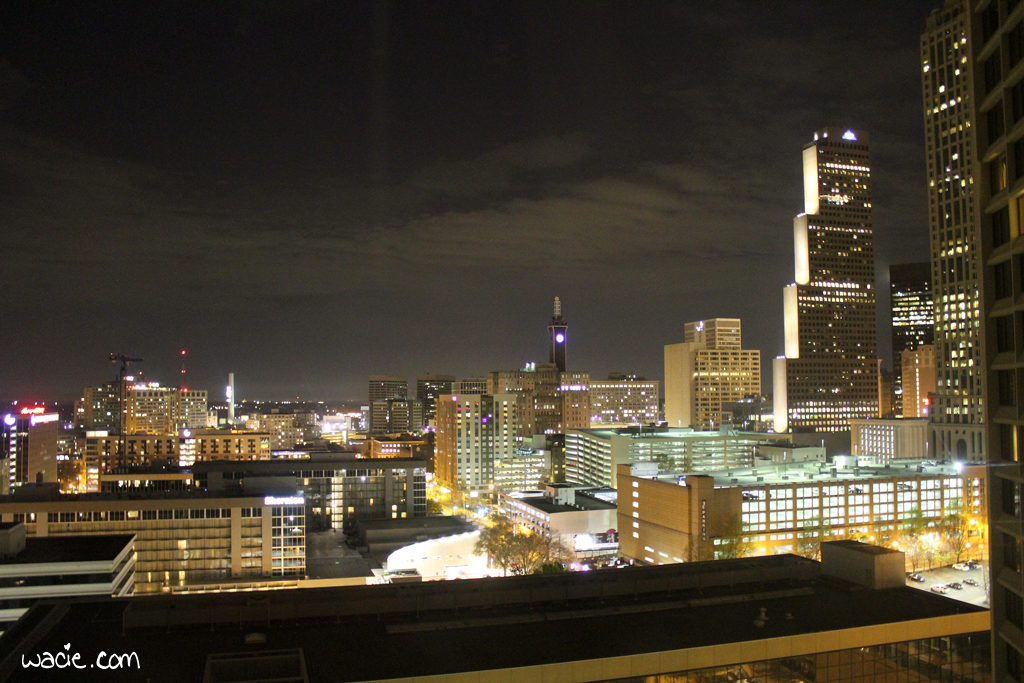 This year's Indie Shop was a little smaller than last year's event with fewer vendors. Returning brands include Blue-Eyed Girl Lacquer, Poetry Cowgirl, Turtle Tootsie, Chaotic Glitz, Crystal Knockout, Envy Lacquer, Ribbits Stickits, and Ever After. Fewer brands meant fewer booths, but since the turnout was really strong, every booth was busy the entire time I was there, which was awesome to see.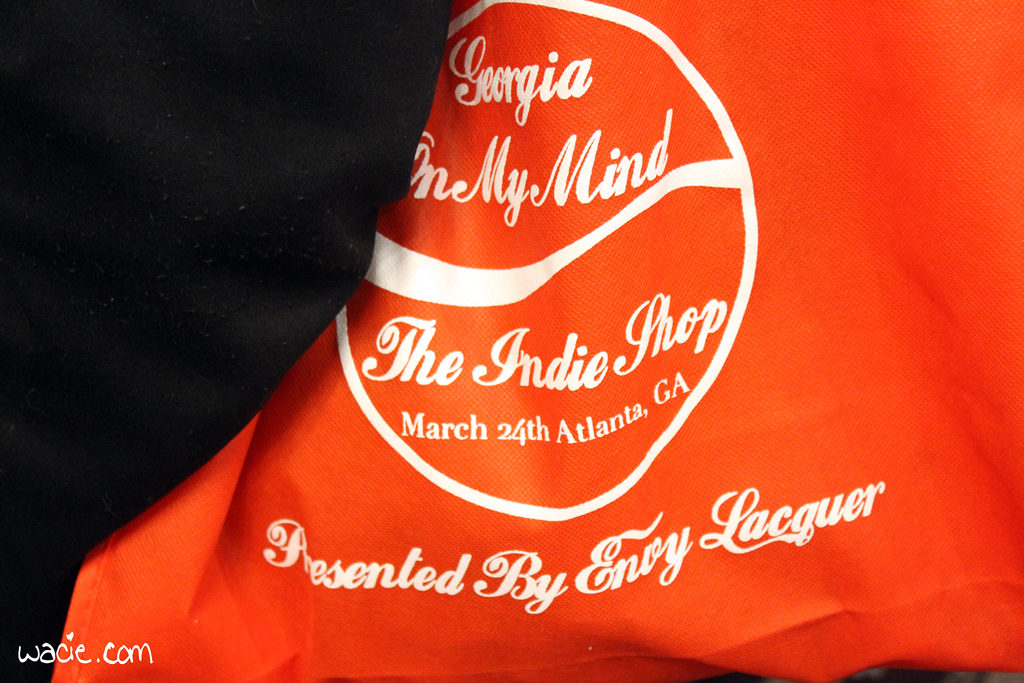 My first stop was Bee's Knees Lacquer, since I was acting as a polish fairy for a couple of people after their event exclusive trio. This table was probably the busiest one; I had to wait ten minutes just to get the table, and another fifteen just to check out. I'd heard a lot of buzz (intended) around this brand, but I couldn't believe how popular they were in Atlanta. They also win best shirt.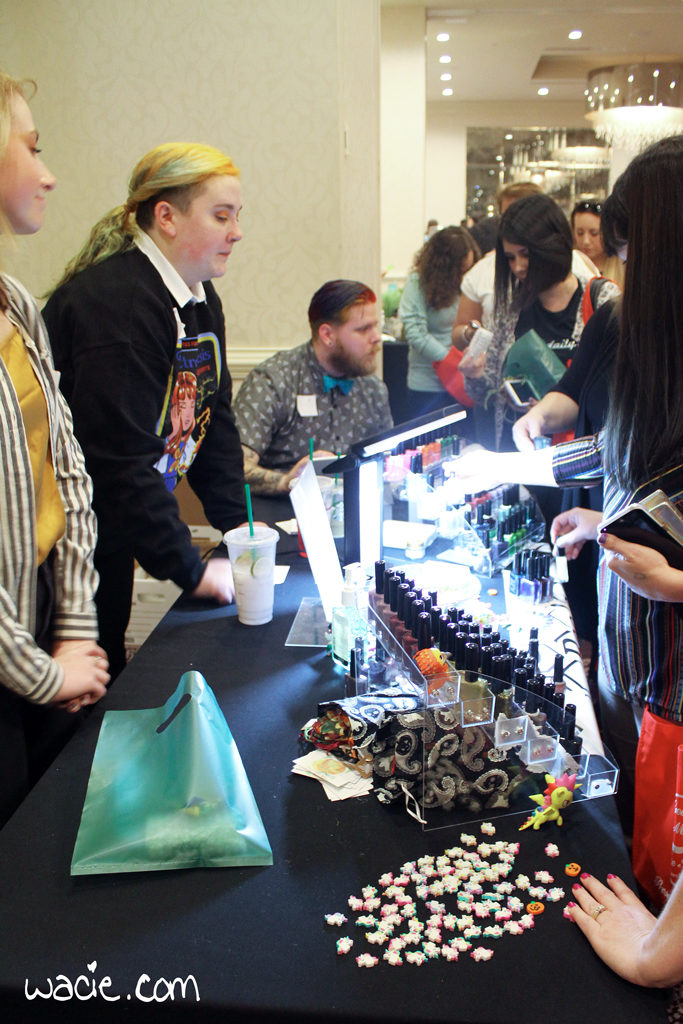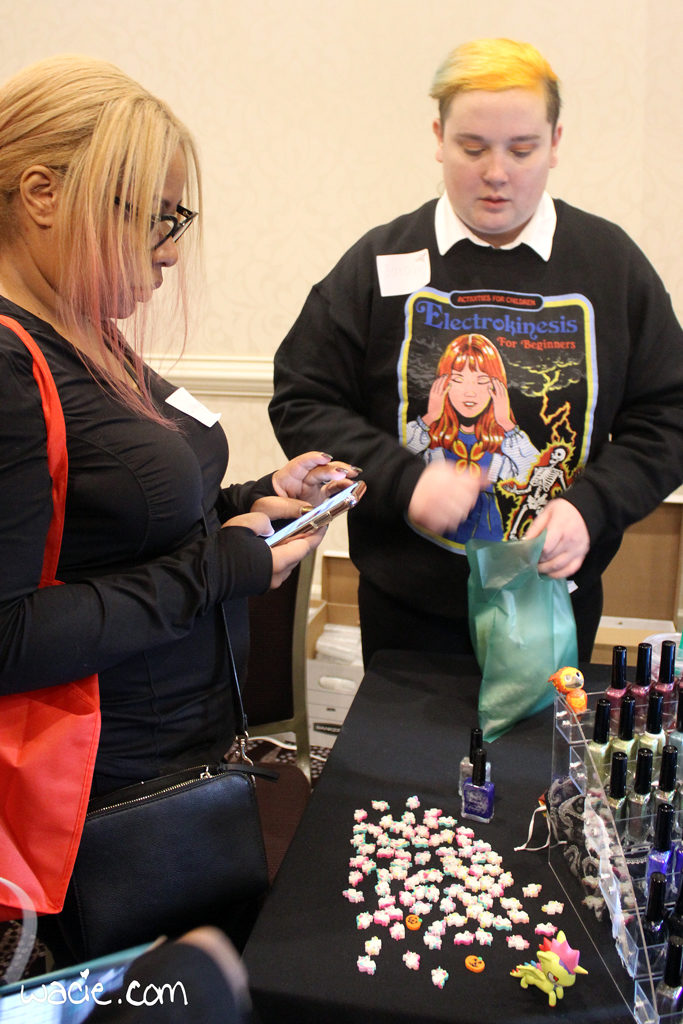 I bought my first-ever vinyls from Ribbits Stickits! I meant to hit them up last year, but issues with my credit card kept me from it. I met Kayla from Creative Cuticles at this booth, only I didn't realize it was her until later. We live in the same city, and I thought it would be cool to run into her sometime. Some fan I am.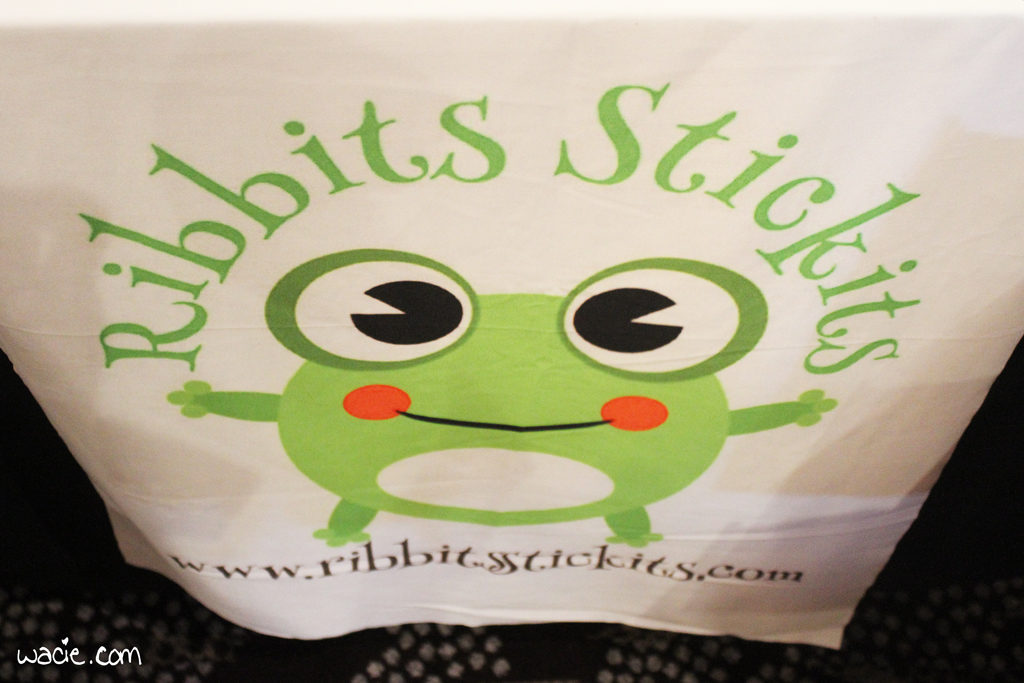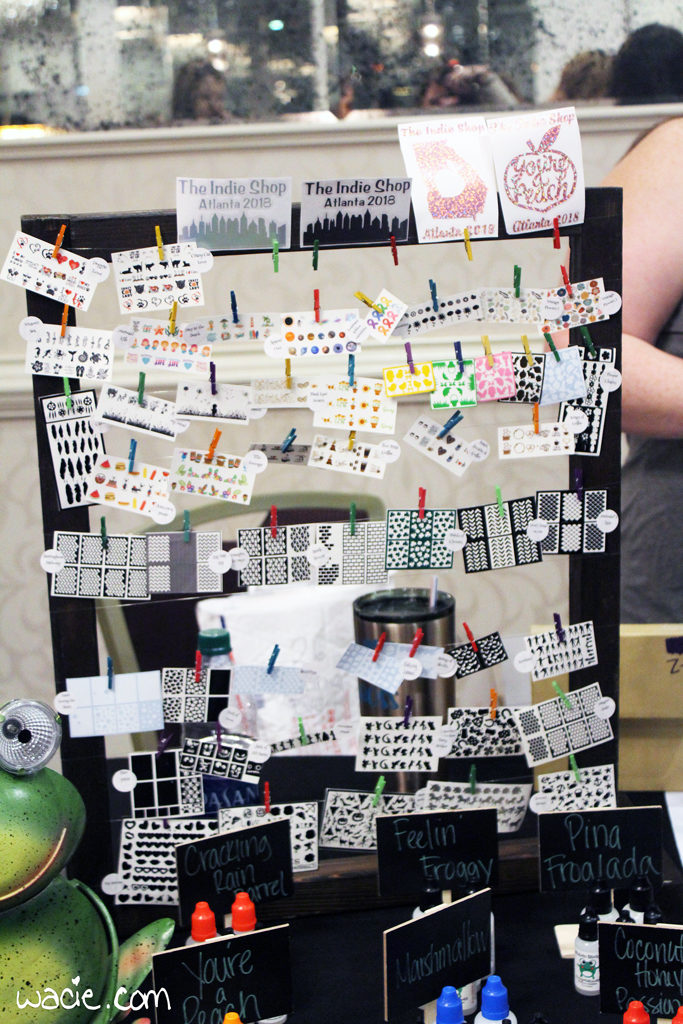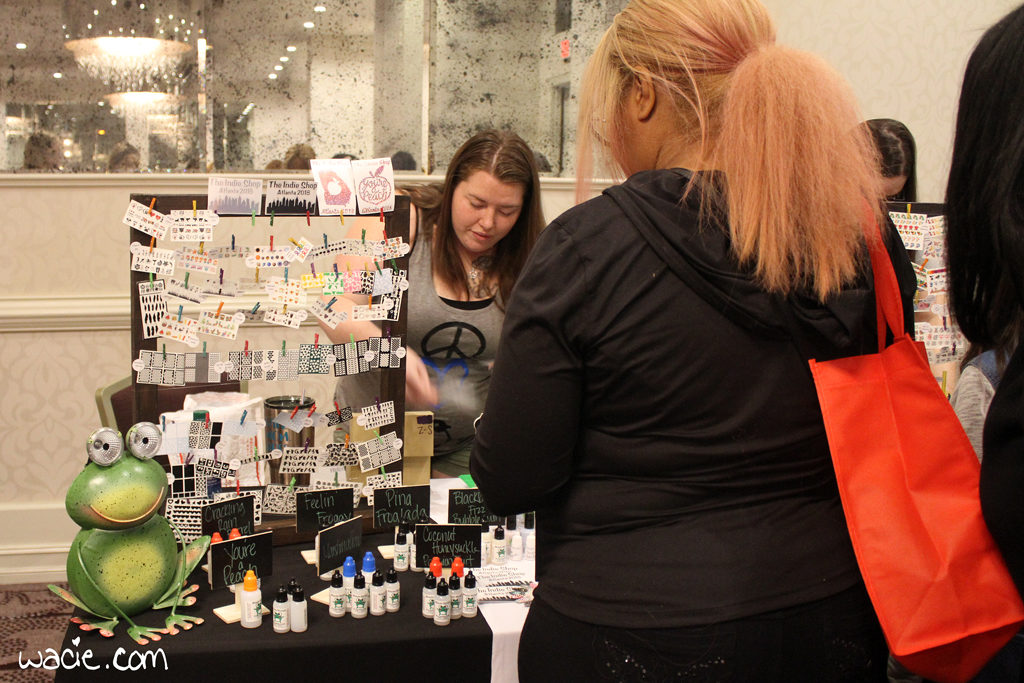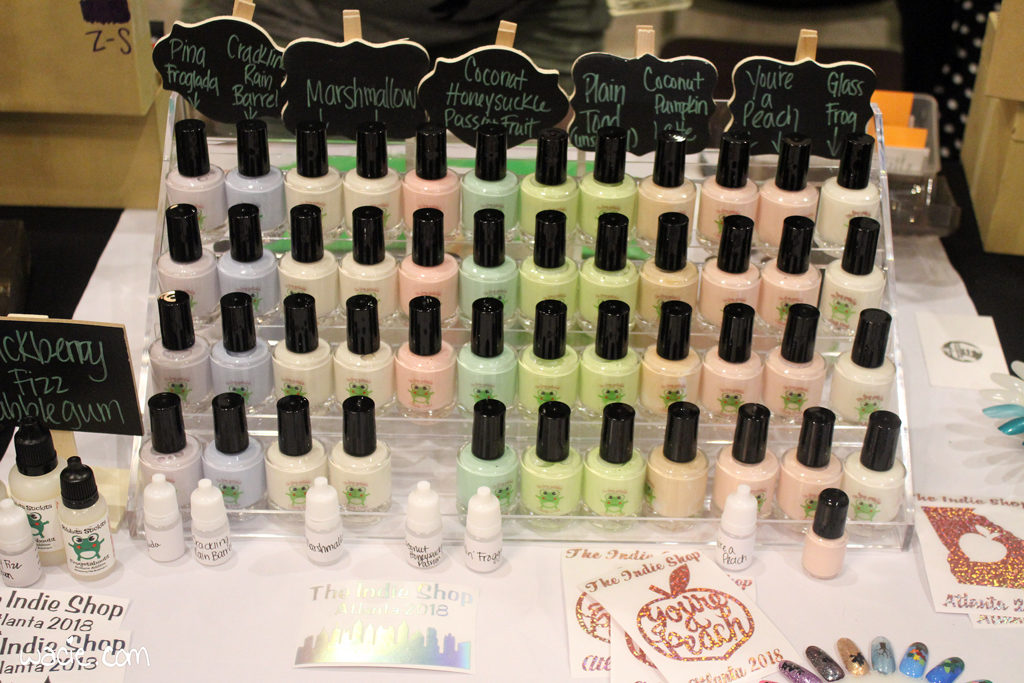 Crystal Knockout's booth was one of my favorites from last year, and I was excited to see them come back. I love these guys because they always bring tons of jewelry with them. Honestly, I was more excited about their earrings than their polish. I got like five pairs.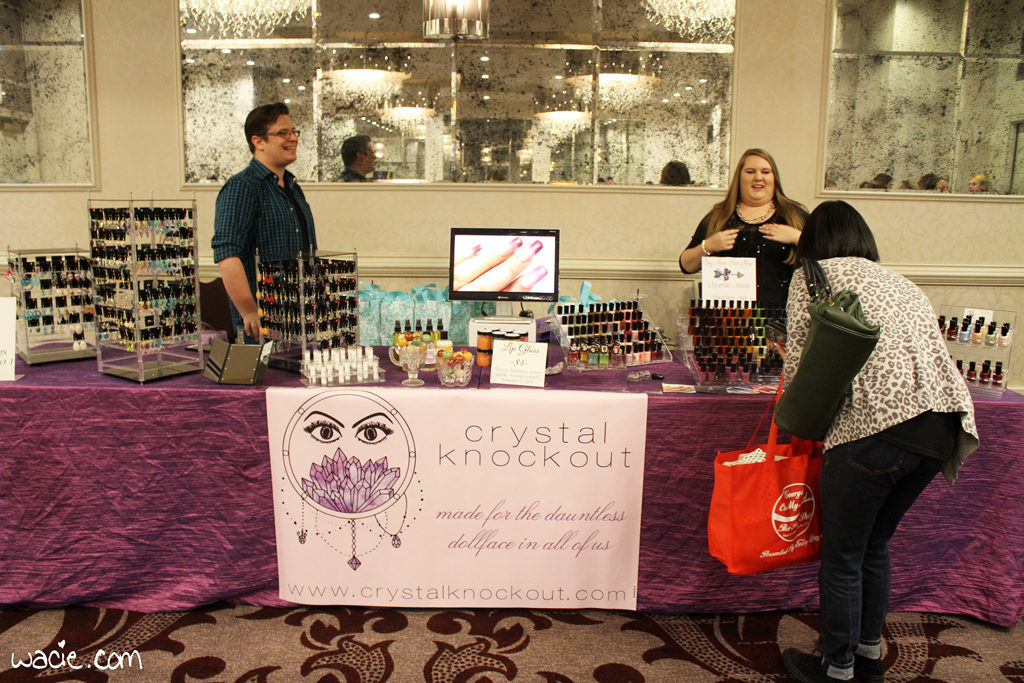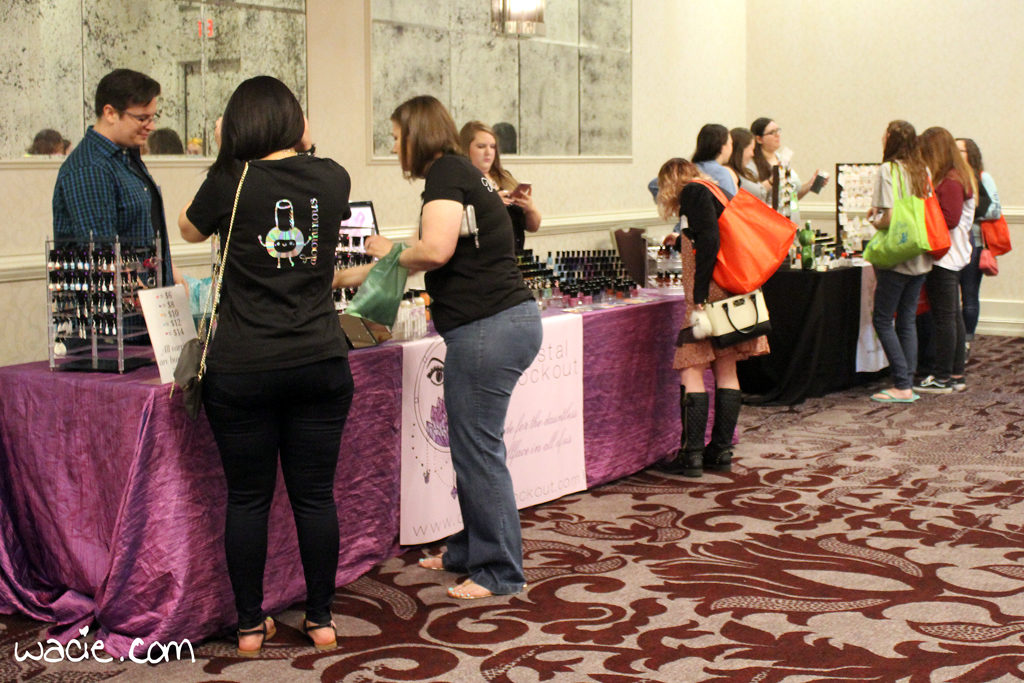 They weren't the only ones selling non-polish items. Wax melts were hugely popular with makers, as were handmade bath and body products. Turtle Tootsie Polishes brought back their amazing sugar scrubs, as well as some bath bombs and lip balms.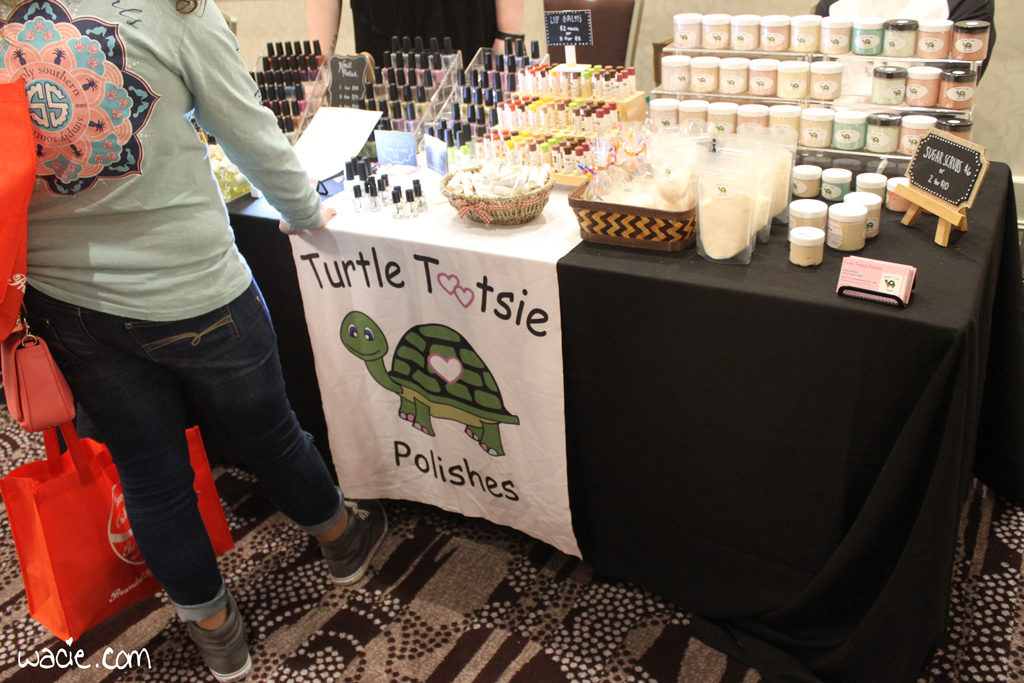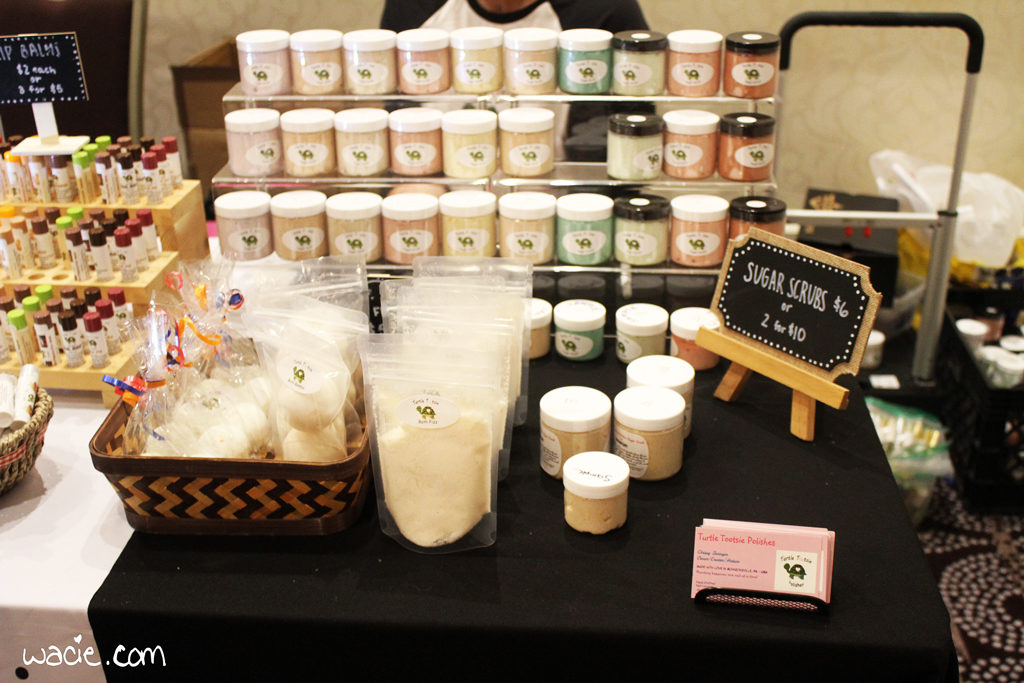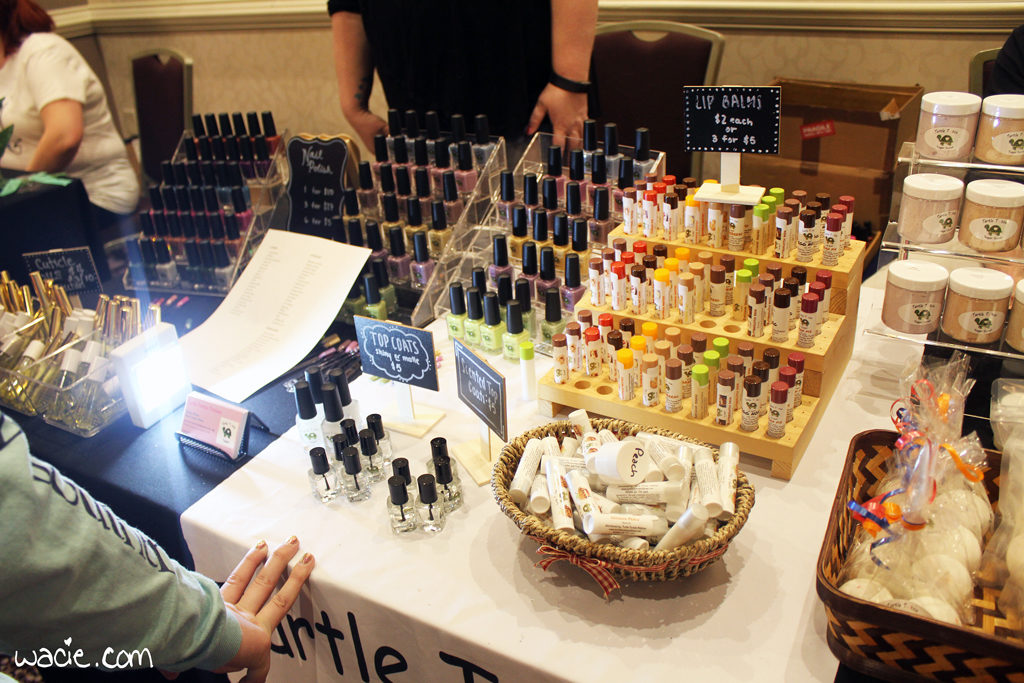 Smokey Mountain Lacquers was a newcomer to The Indie Shop. I think I met the maker last year working for another booth, but her setup was great, and I completely forgot to photograph it. Sorry, Kim!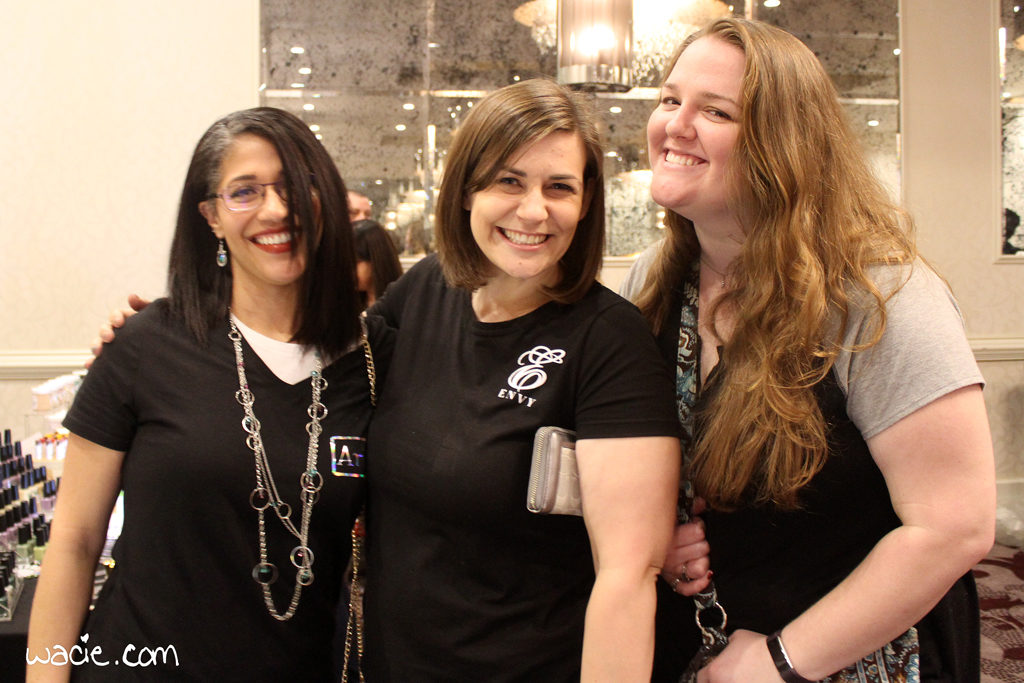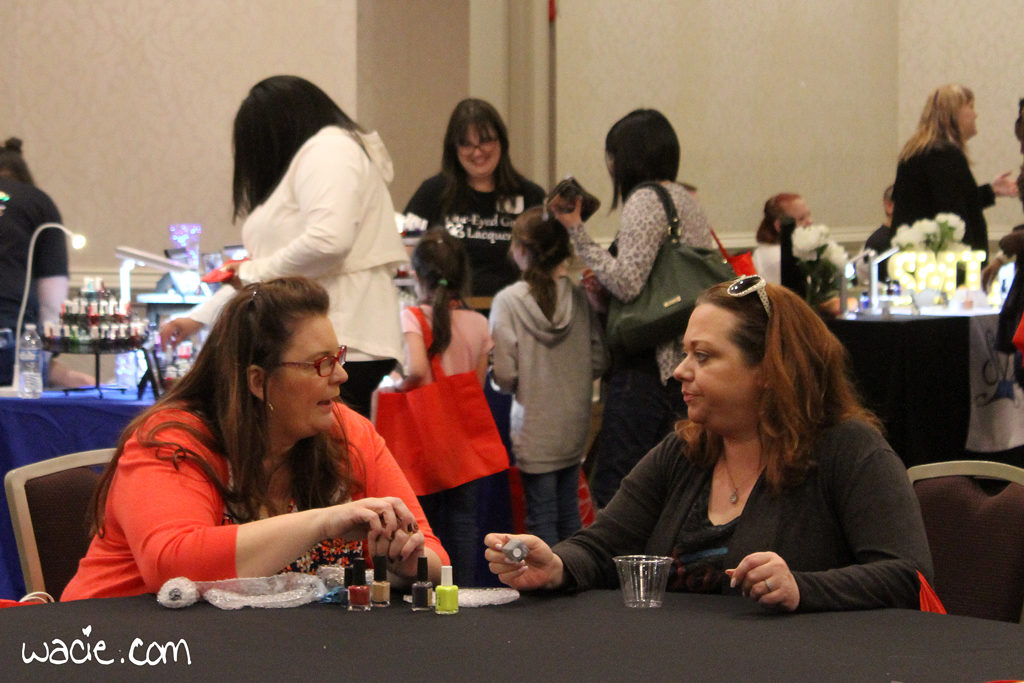 Envy Lacquer was another table I didn't get to hit up last year, so I made up for it this year by buying pretty much everything they had. I got the entire Midnight in the Garden of Good and Evil collection and the exclusives.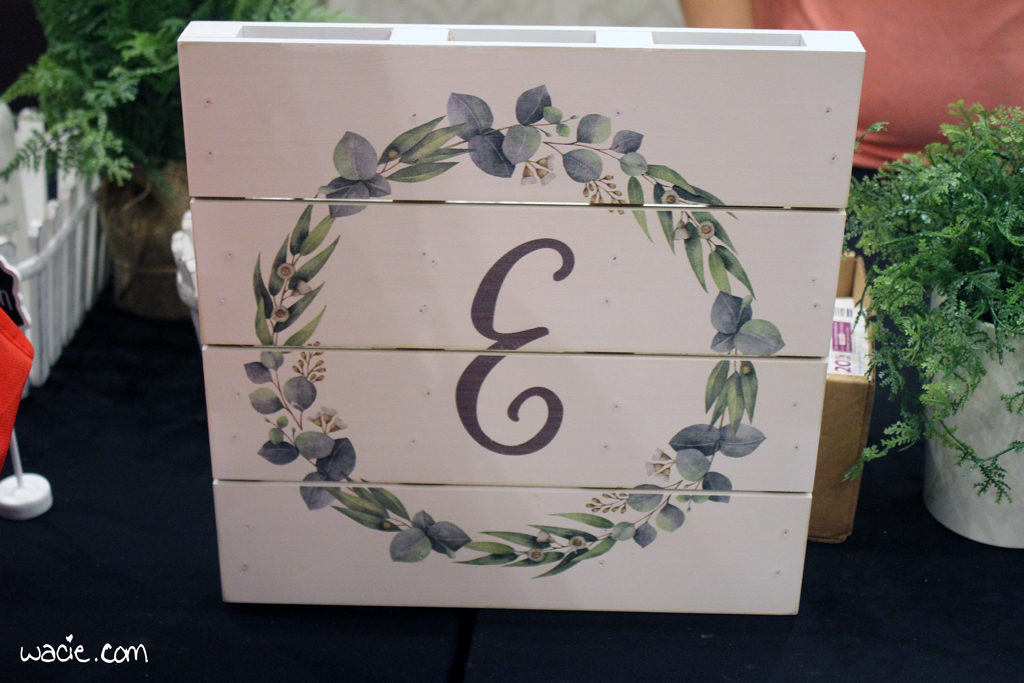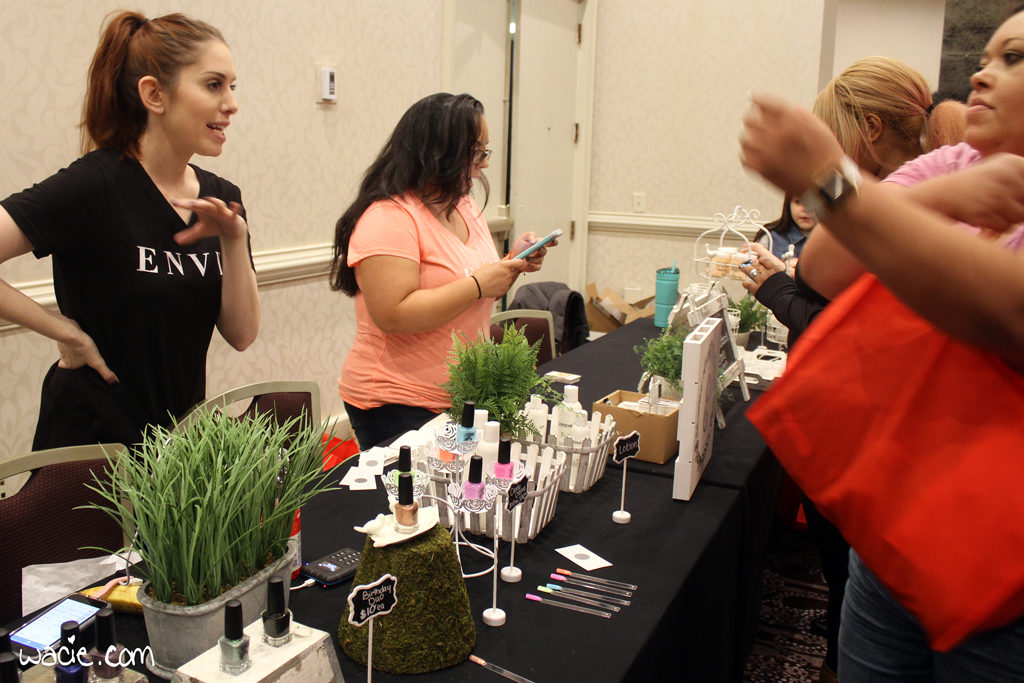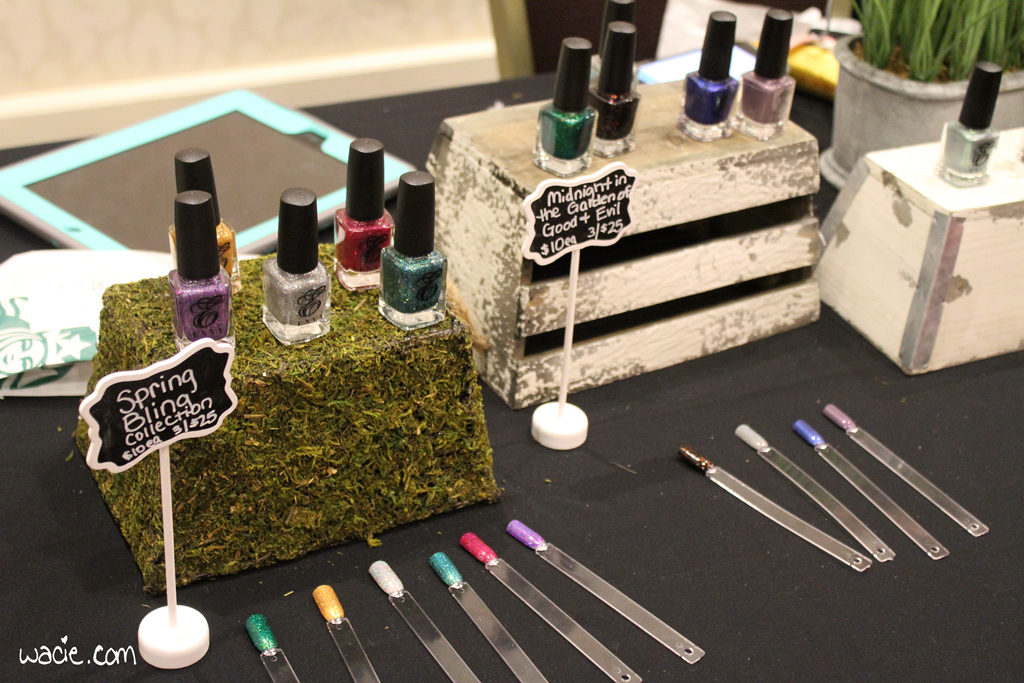 I think this is the point where I got too busy shopping and forgot to take pictures of the actual booths. The Blue-Eyed Girl Lacquer table was another busy one, and I spent the most time here, as well as the most money. I even went back for a second round when I got a coupon. I've been behnd on my BEGL new releases, I had to catch up!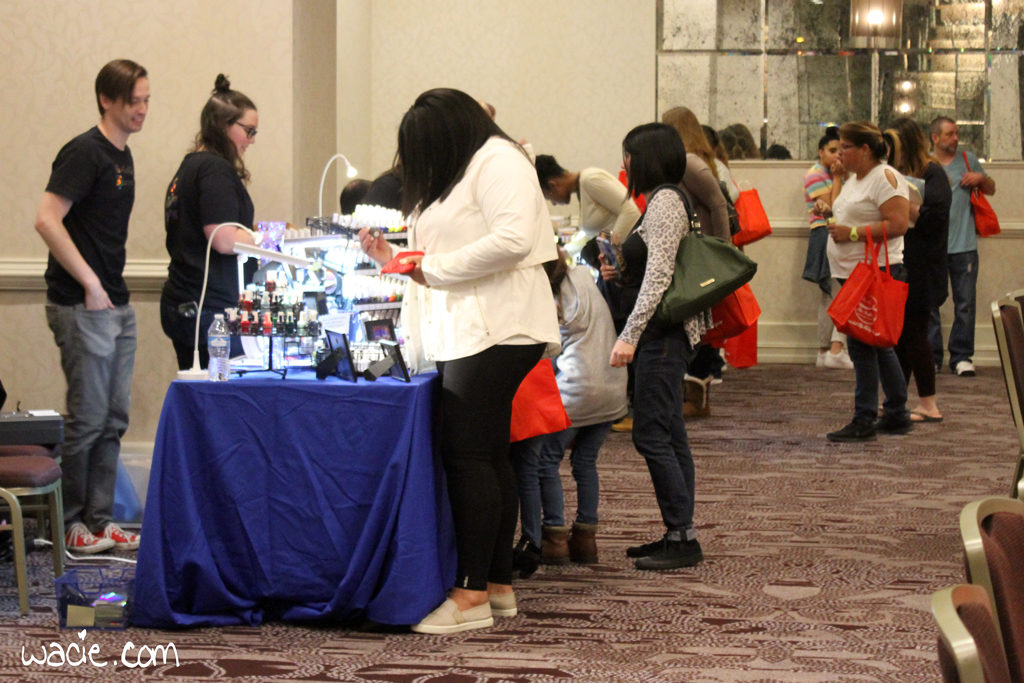 Satnin was a new-to-me brand, and though they didn't have a lot of polish, I was impressed with the ones they did. They had a lot of multichromes and I bought all of them.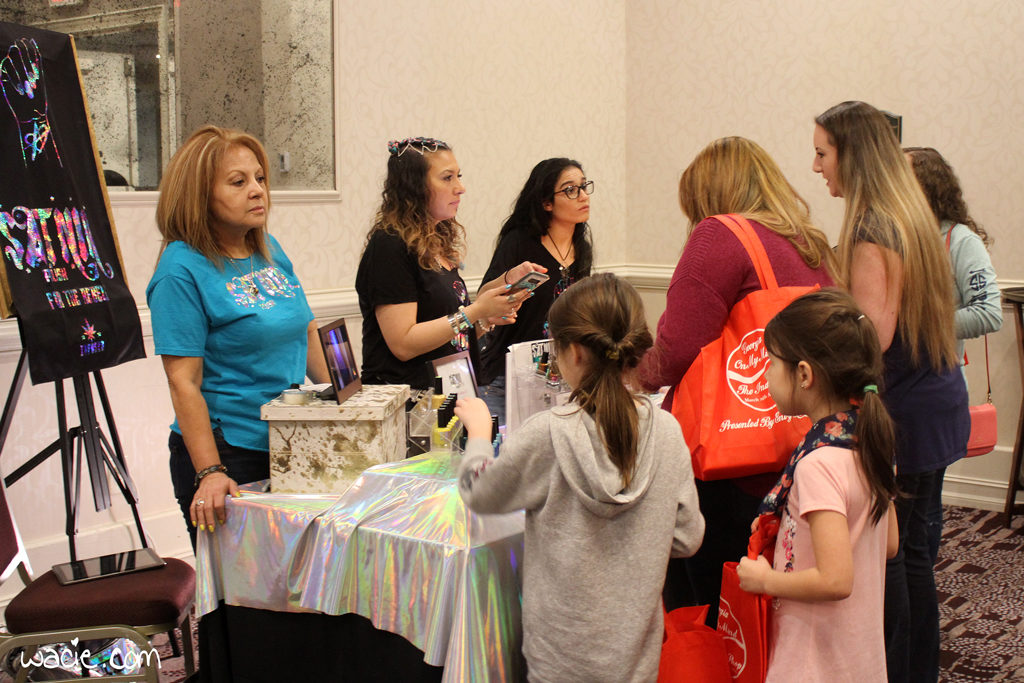 Ever After was another table I couldn't get enough of. I'd seen swatches of their O-pal-leeze collection online, but seeing the polishes in person pretty much guaranteed I was going to buy all of them. Between those and the exclusives, I got a ton of polish there. Incidentally, none of them are shown in the photos I took of their booth.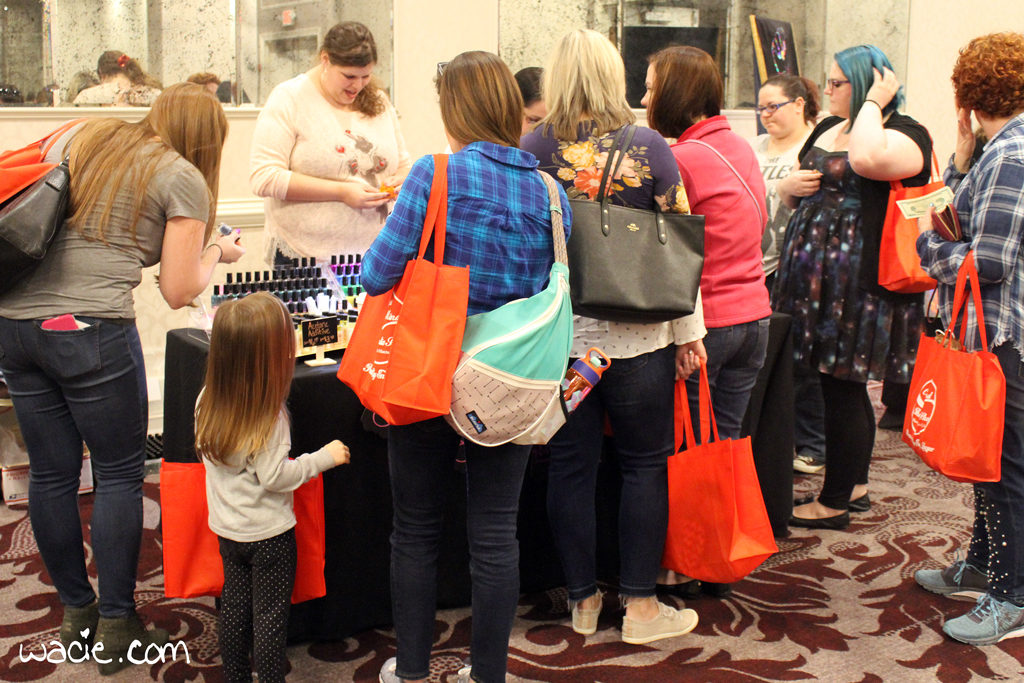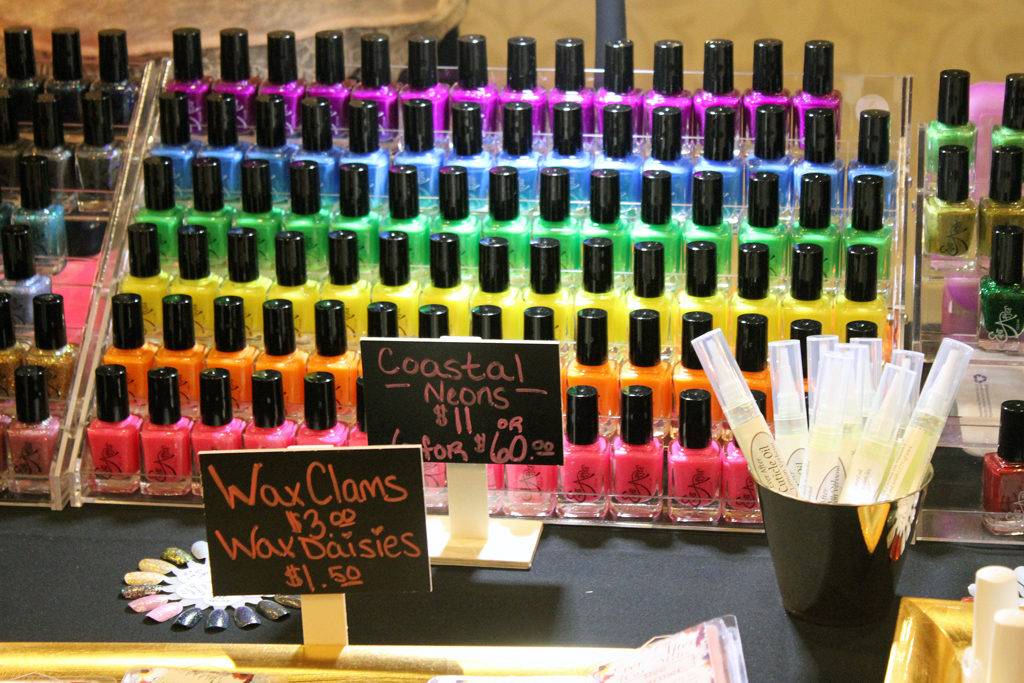 I love Poetry Cowgirl Nail Polish. Another Florida brand, they had with them a handful of exclusives, some leftover exclusives from previous shows, and previews of some box exclusives. I spent a lot here, and they gave me some freebies, too!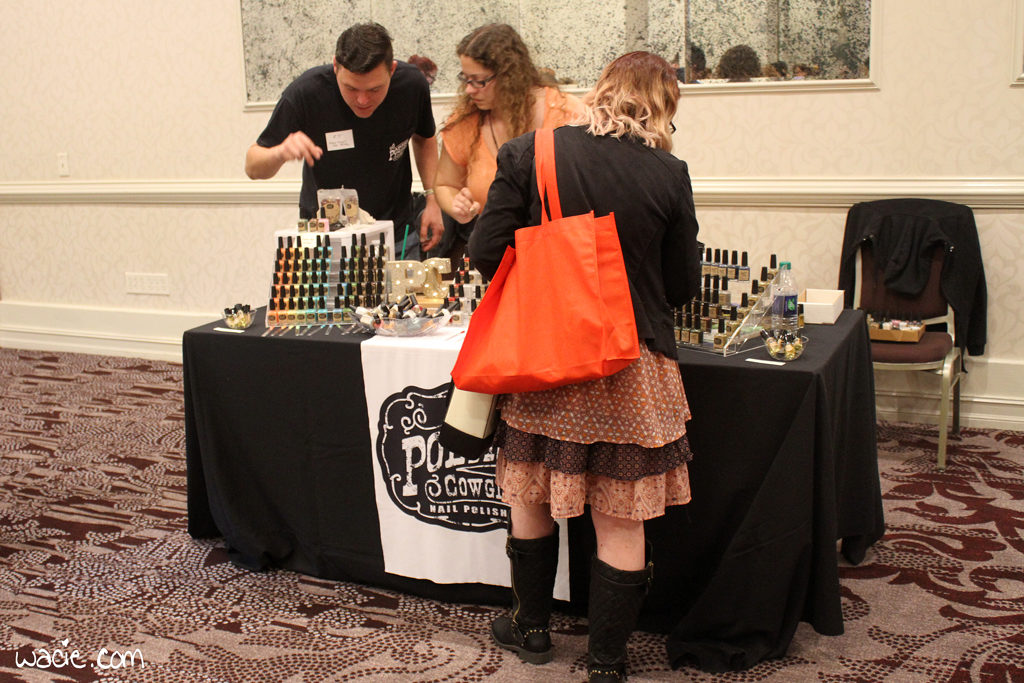 Chaotic Glitz was another table I couldn't wait to get to. I loved their exclusives last year — I worked one into my TISA manicure this year — and maker Meagan and I have been in touch on Instagram the entire time. I love these guys!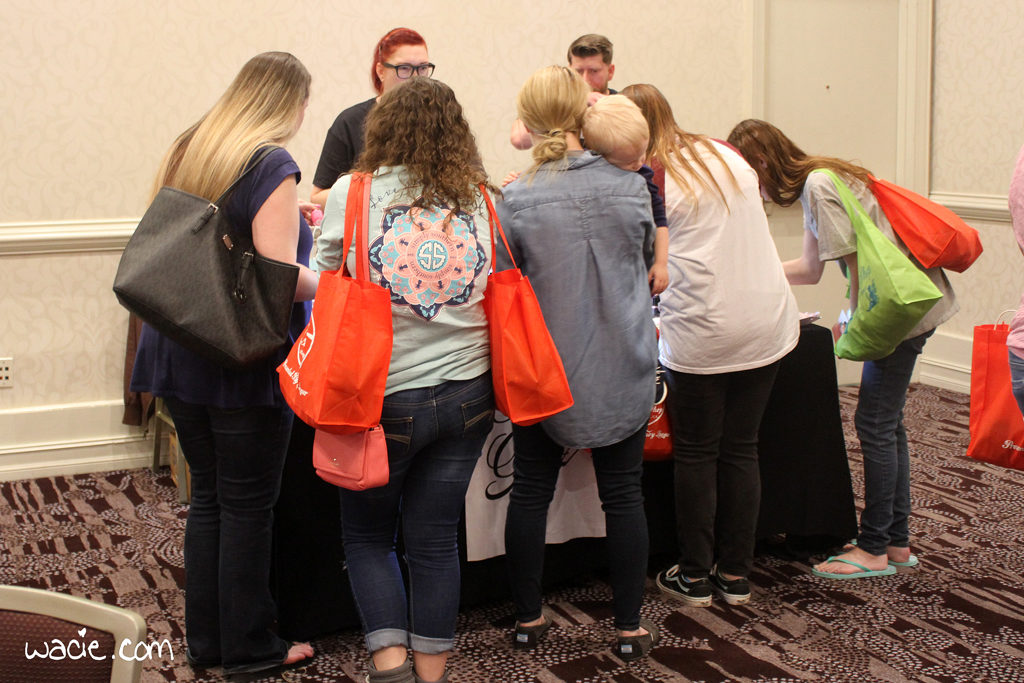 Another booth I failed to capture entirely was Pepper Pot Polish. They were the last one I went to, and at this point, I was exhausted. I did so much shopping! The maker here said she underestimated how much inventory to bring with her, and had sold a lot of it by the time I got there; one of her exclusives was completely gone, and she was kind enough to take preorders for it at the show. I love when makers do that.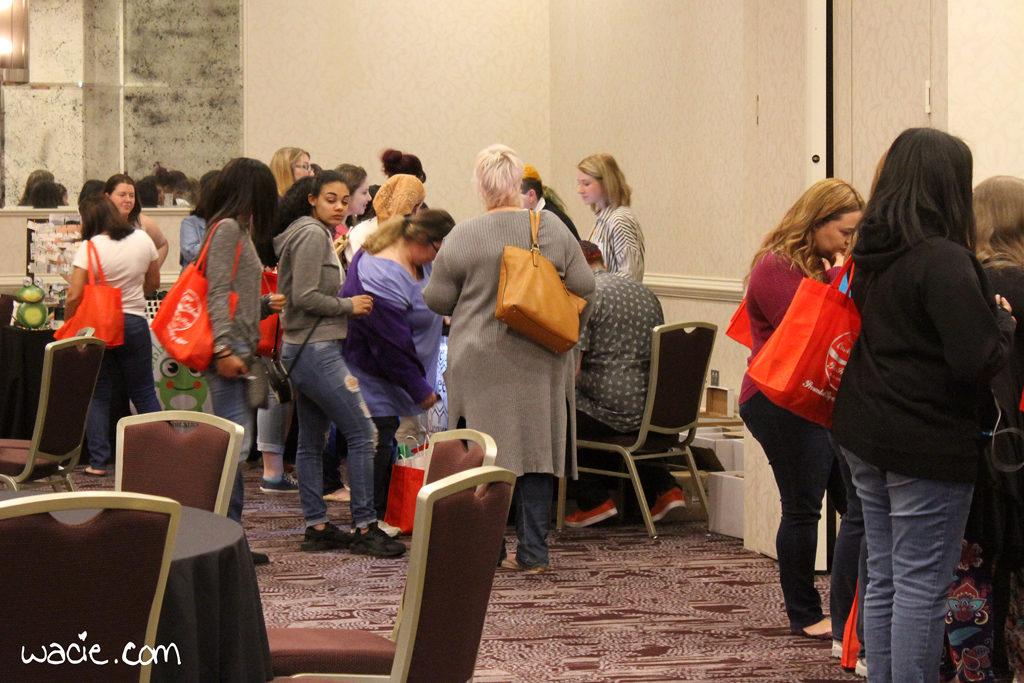 After I left here, I met up with my boyfriend in Decatur. We hit up some bars, got some food, and did some more shopping. I love Decatur, it's such a fun and unique little place. Sunday morning, on a chilly, rainy day, we headed back to Florida.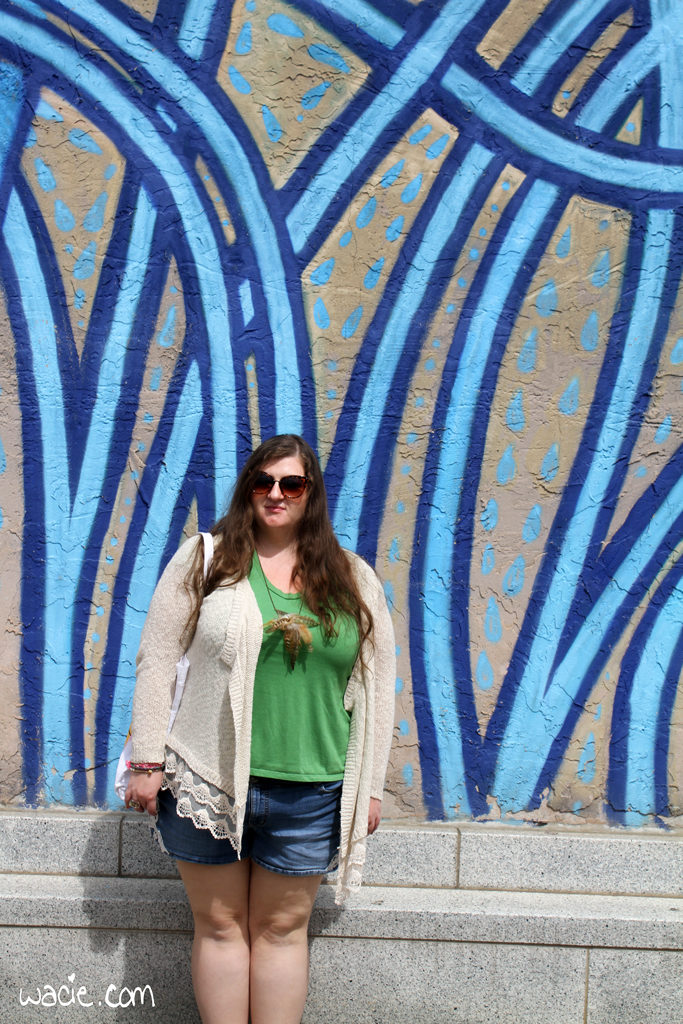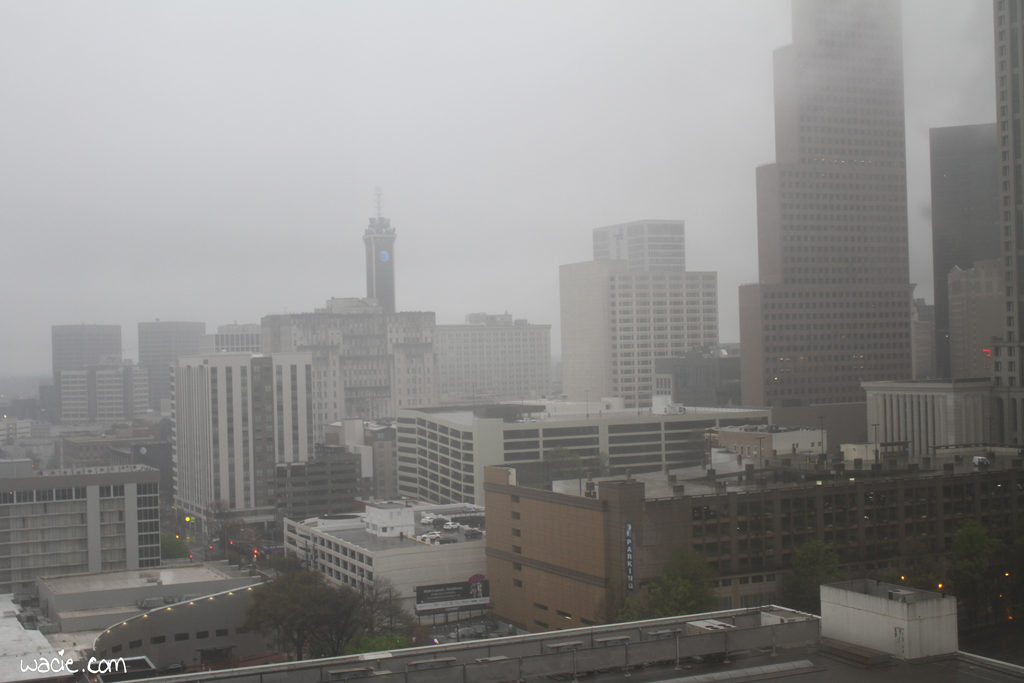 Now, onto the haul! Not including the preorders and other things I had shipped to me, I ended up taking home 111 bottles of polish. This includes everything in the VIP bag. I got something from every booth, which I'm kind of proud of. Last year, I felt rude chatting up makers without buying anything from them. This year, I got to meet everyone and had a great time doing it. I can't wait to go back next year!
Here's a photo of my little Decatur haul. I have been obsessed with handmade local goods lately, and so I picked up a lot of handmade jewelry and things at Homegrown Decatur. Those giant seashell rings are from Kismet Jewelers. They're both amazing shops, and they're right next door to each other, so you don't have an excuse to not visit them both.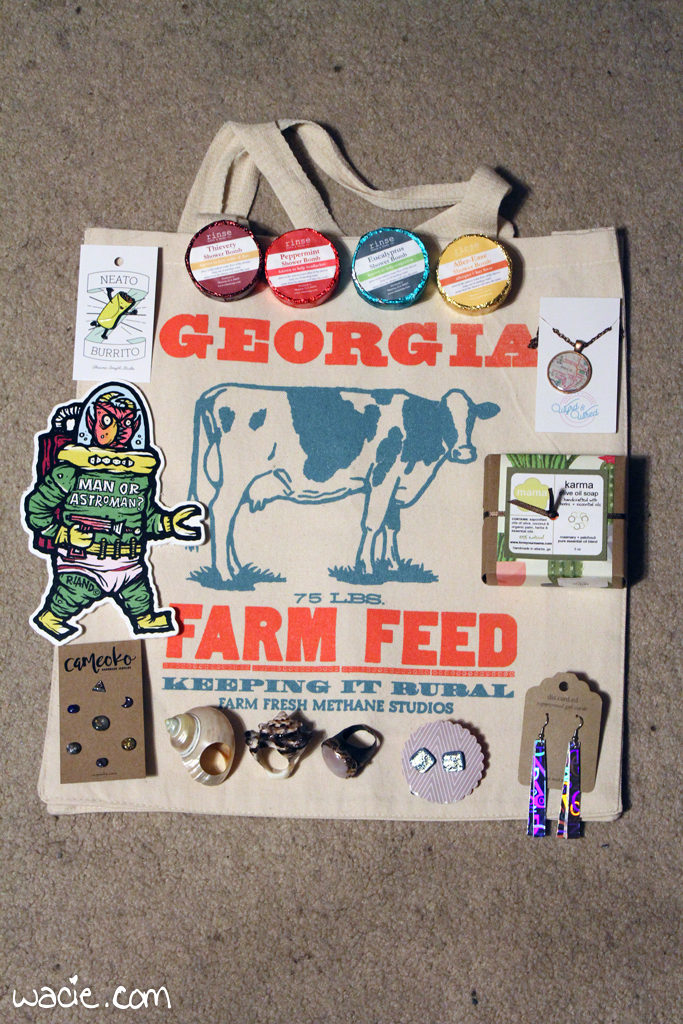 And that's it! See you next year, Atlanta!