Hello again! I have more swatches, and this time, it's an Indie Shop Atlanta exclusive 2017 VIP exclusive! I know we just had the Indie Shop again, but I have so many polishes from last year's show that I haven't even used yet, like this one. This is my first-ever Envy Lacquer, The Indie Shop #4. I'm wearing three coats with one coat of Seche Vite.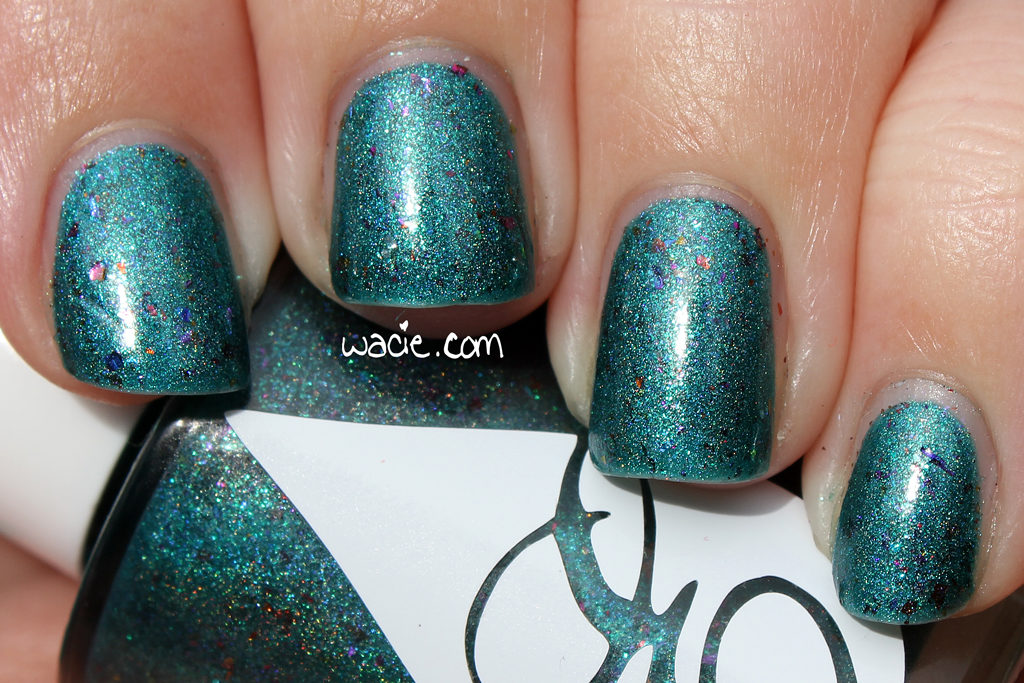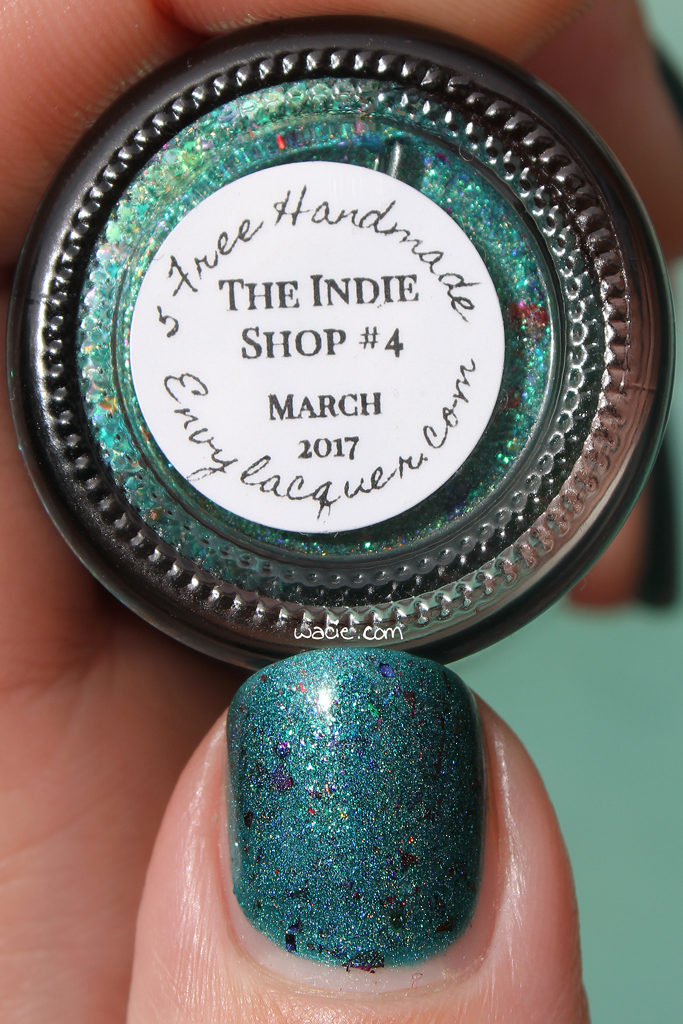 The Indie Shop #4 is a deep cool green polish with green shimmers, both iridescent and colored flakies, as well as some holo. Application was easy; the polish consistency is great, and the flakies and shimmers get distributed easily on the nail. The polish dries quickly and with a satin finish; I used top coat for extra shine.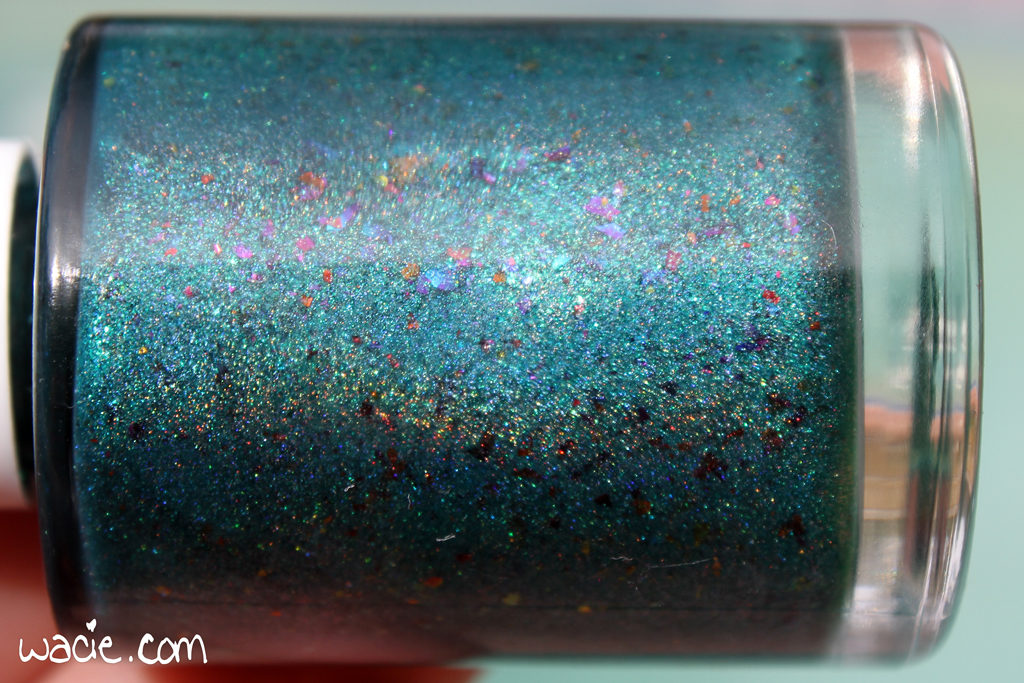 I love this polish. It's a bold jewel tone, and the flakies look like confetti. This is a pretty unique addition to my collection! Polishes like this is why I keep going VIP at the Indie Shop. I can't afford to miss out!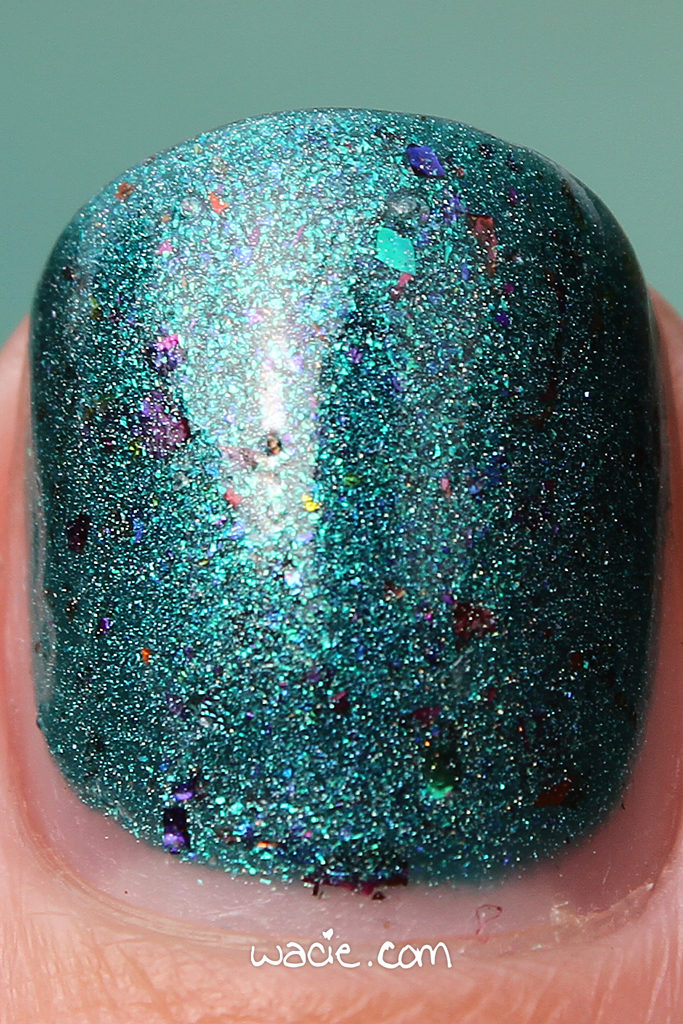 Envy Lacquers can be found on their website.
This polish came in the VIP bag for The Indie Shop Atlanta 2017.