Another day, another swatch! This blogging from Starbucks thing is really working for me! I don't know why I didn't think to do this sooner. For today's swatch, I have Bee's Knees Lacquer's Don't Open Dead Inside, which is another Indie Shop Atlanta event exclusive. I'm wearing three coats with one coat of Seche Vite top coat.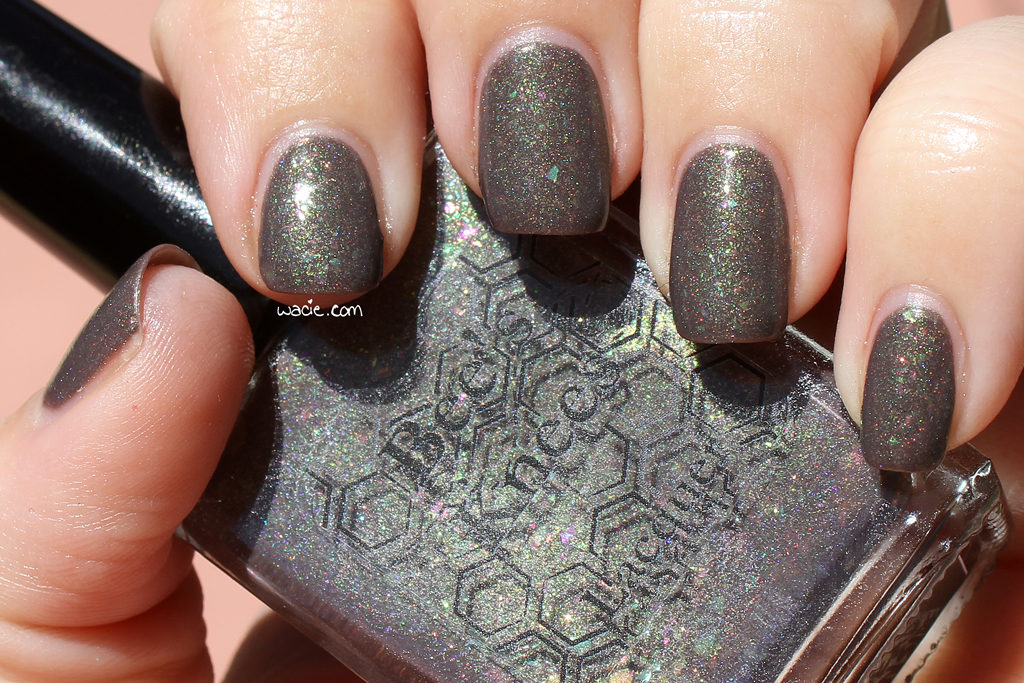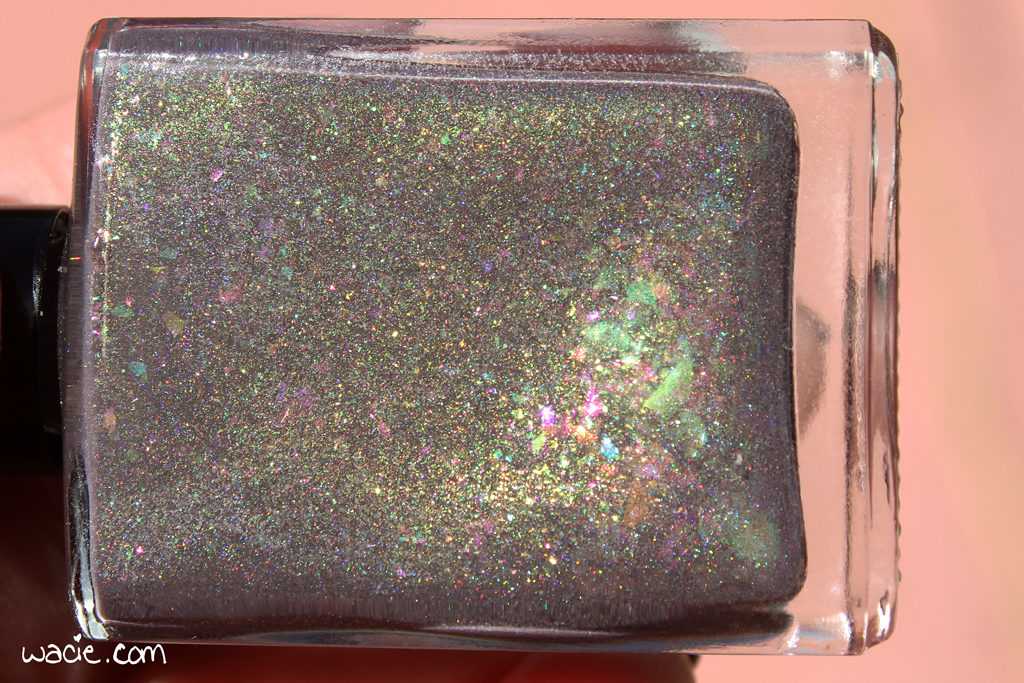 Don't Open Dead Inside is a cool-toned brown polish with a strong green-to-gold shifting shimmer, iridescent flakies, and a smattering of holo. Application was great with this polish; I had an opaque first coat, and only used additional coats because I like the thickness of it. The polish dries with a glossy finish; I used top coat for shine and protection.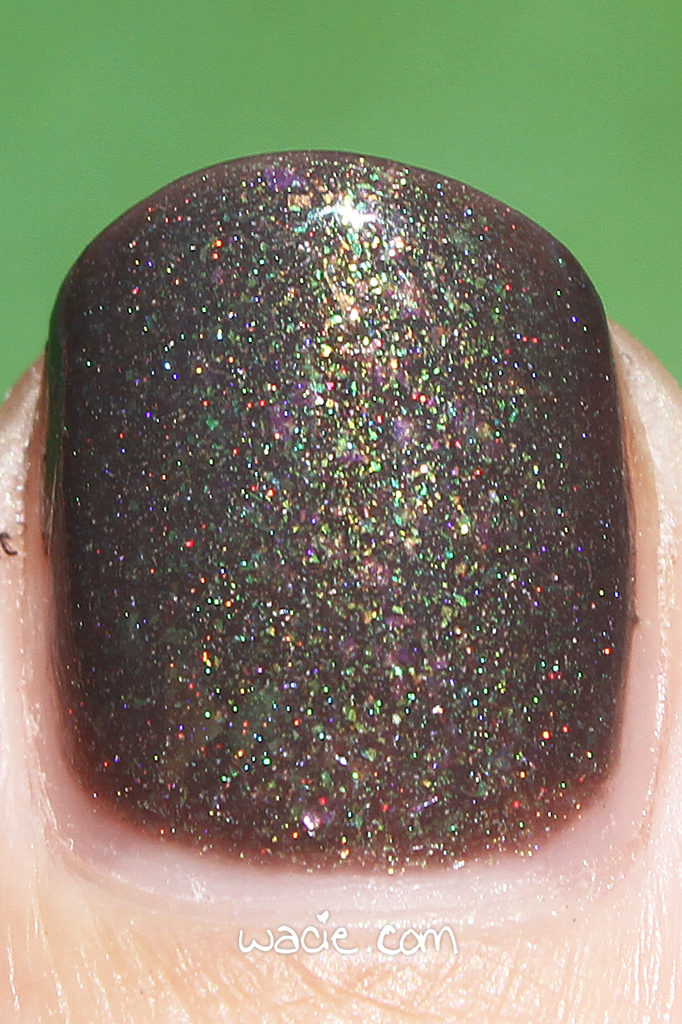 I have to say, I really dig this polish. I love the zombie-chic aesthetic it goes for, because it does it really well. It's something unique in my collection; I don't have anything like this. I also appreciate the kitchen sink approach to this polish, and this applies to all of the Bee's Knees Atlanta exclusives; they're so multi-faceted and complex. Zombie nails never looked so good!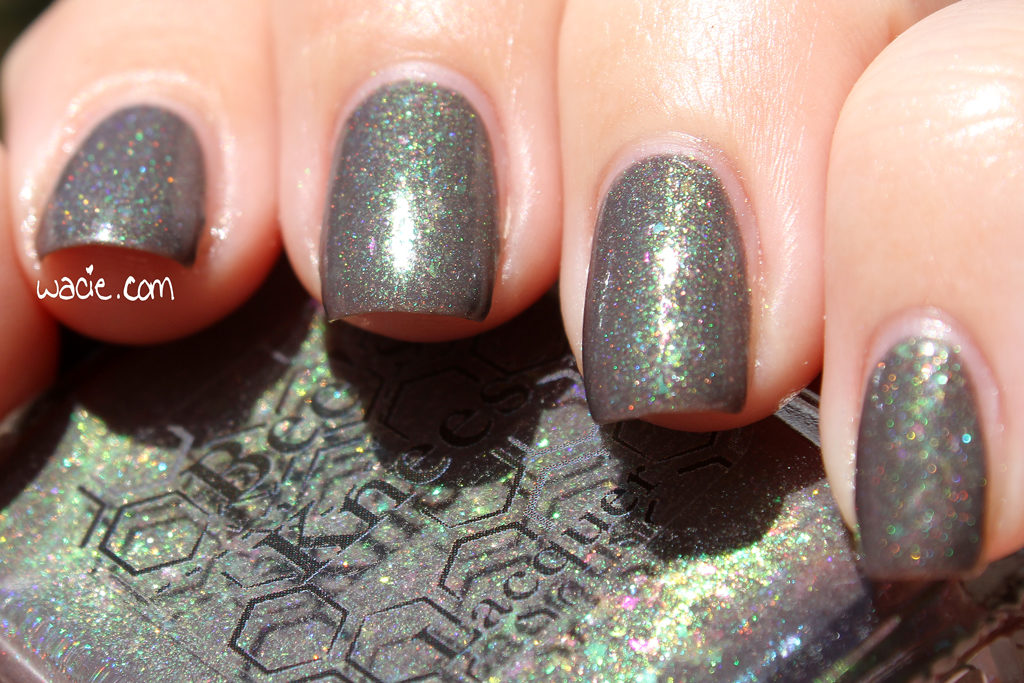 Don't Open Dead Inside was an Indie Shop Atlanta event exclusive; other Bee's Knees Lacquers are sold on their website.
I bought this polish myself.