Hello, reader! I'm excited about today's swatch. We have Blue-Eyed Girl Lacquer's Crooked Hearts behind us, and in the next few weeks, we'll see some special edition polishes, some prototypes, and some Sirens from 2015. I'm so late to the party on these, but I can't wait to get there. This polish, Cuts in My Heart, is the first of these; it was an Addicted to Holos box-exclusive. I'm wearing three coats with one coat of Dream Polish's Gem Glam top coat in the Melon Baller scent. All photos were taken in direct sunlight outdoors.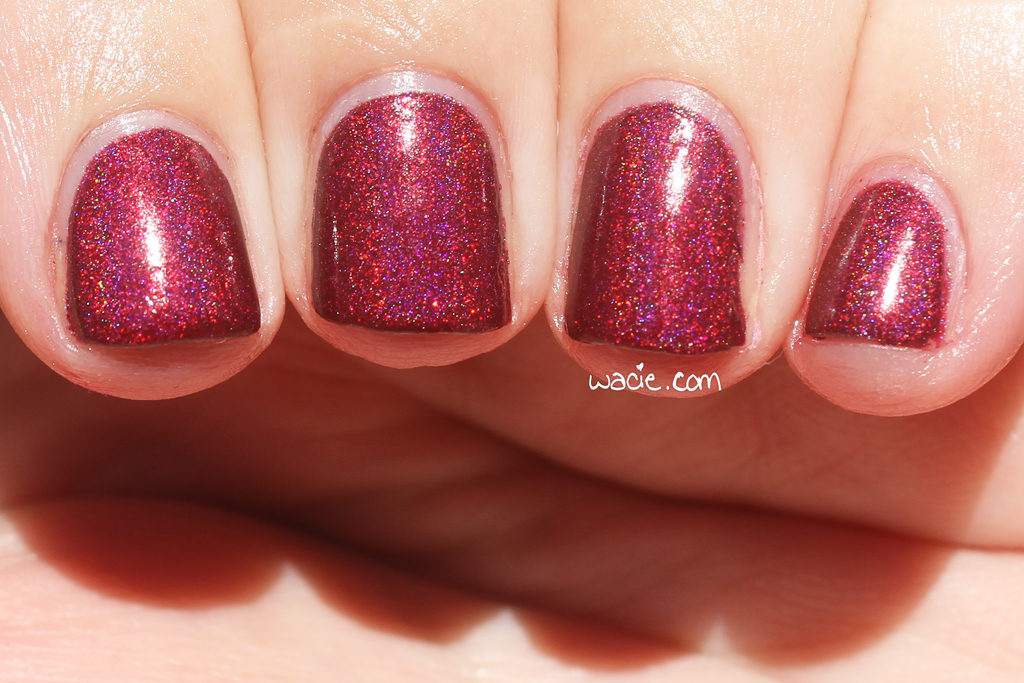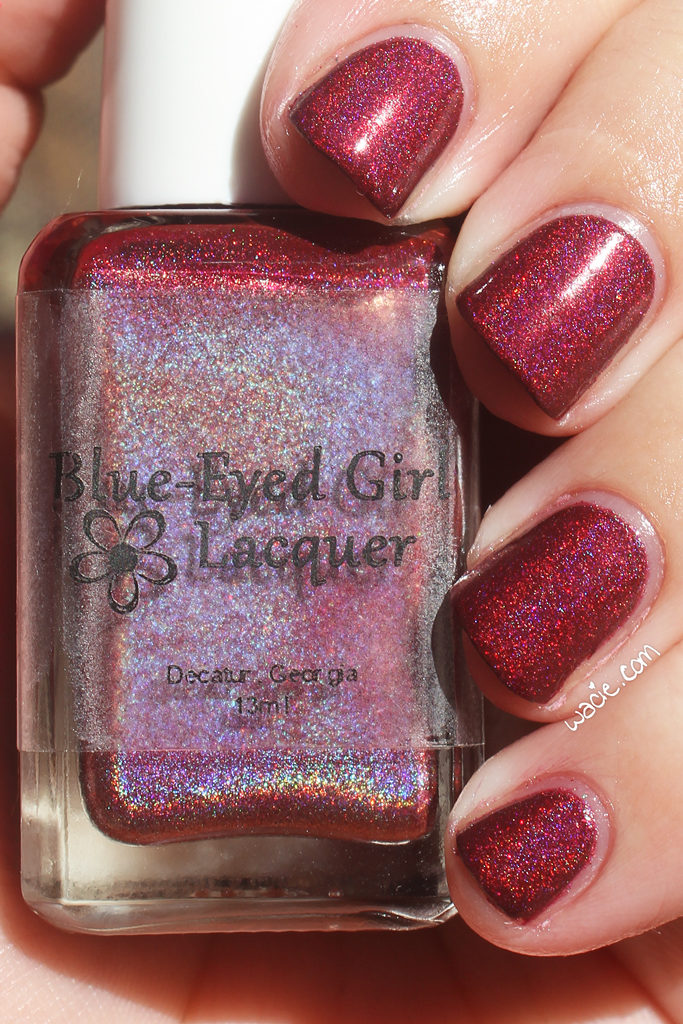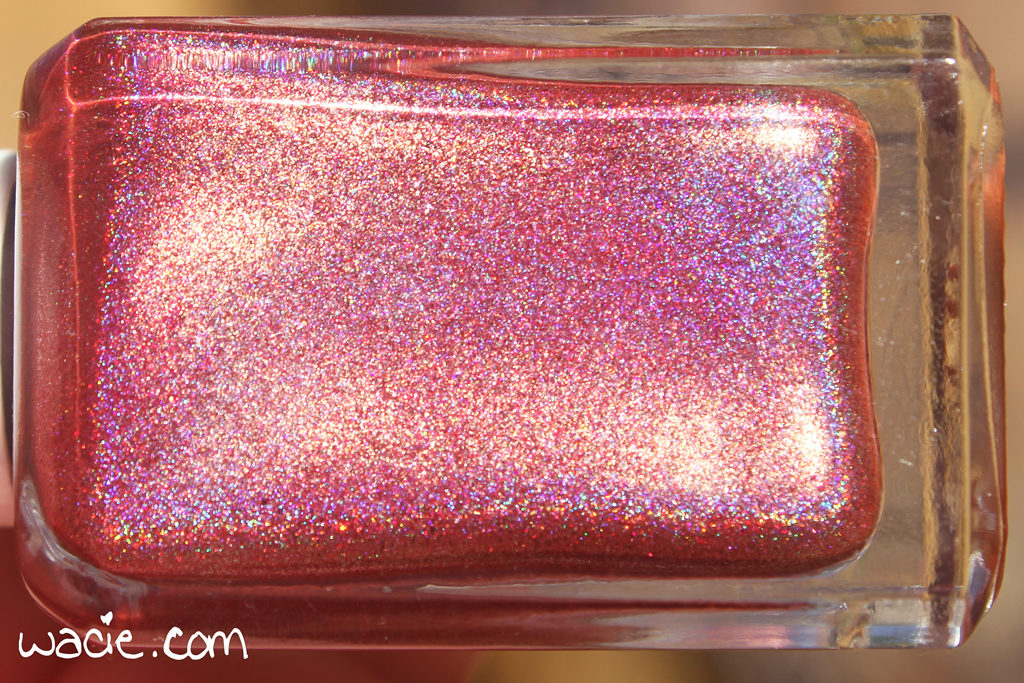 Cuts in My Heart is a deep red holo with red shimmers. Application is good; would you believe this polish is a one coater? Depending on your application style, it totally could be. I actually did have an opaque first coat, but I added more just because I like the thickness. The product consistency is very good; it's thick but doesn't need thinning, because it's still easy to use. The polish dries quicky and with a satiny finish; top coat is necessary for shine.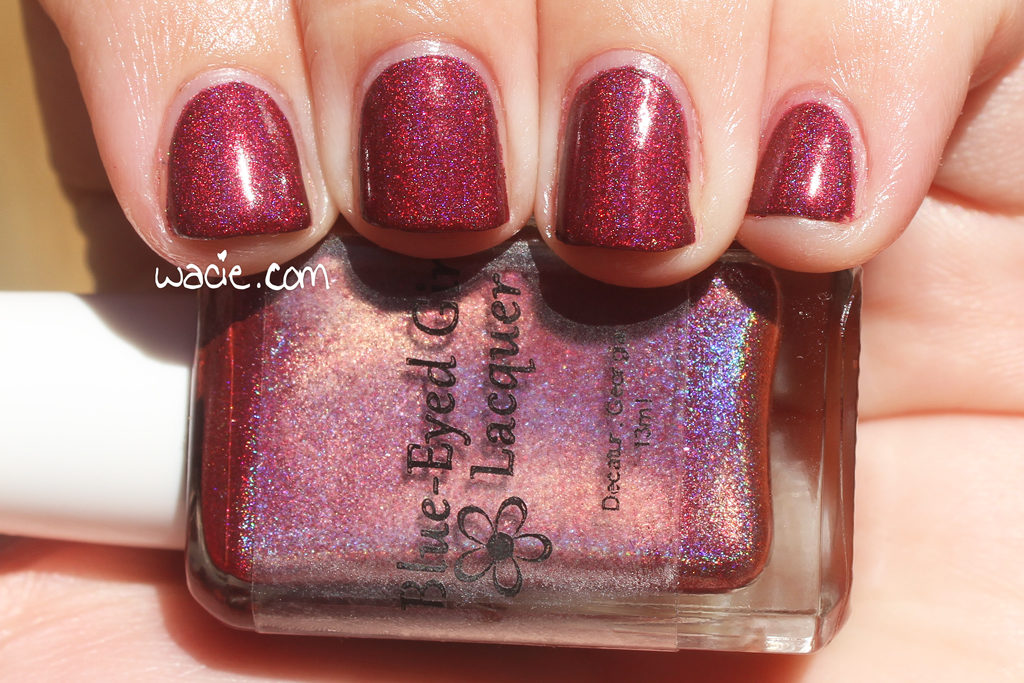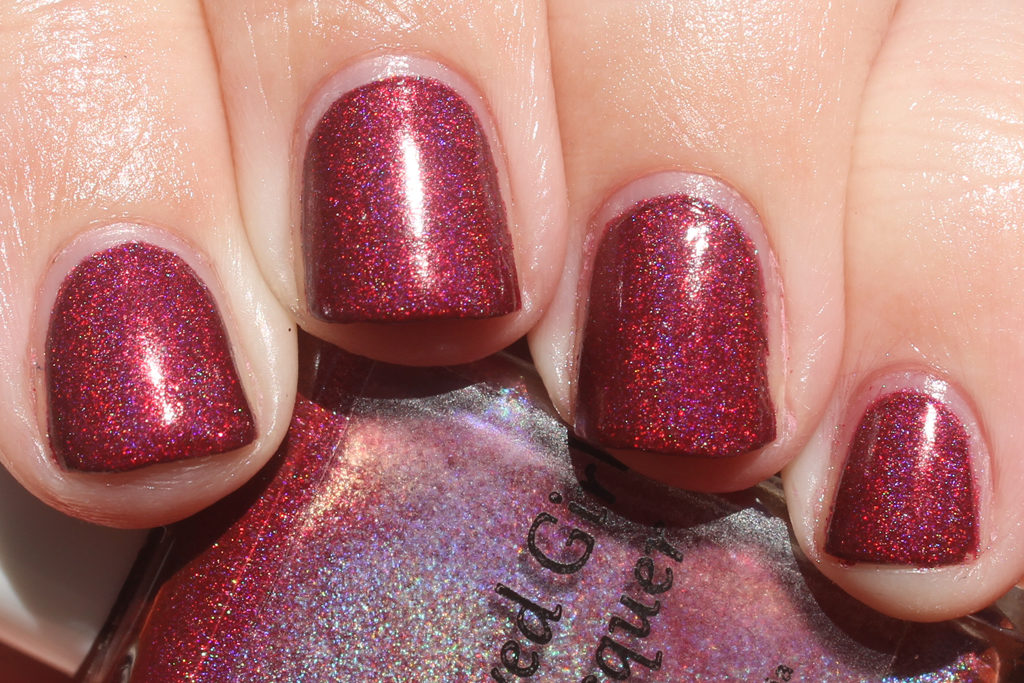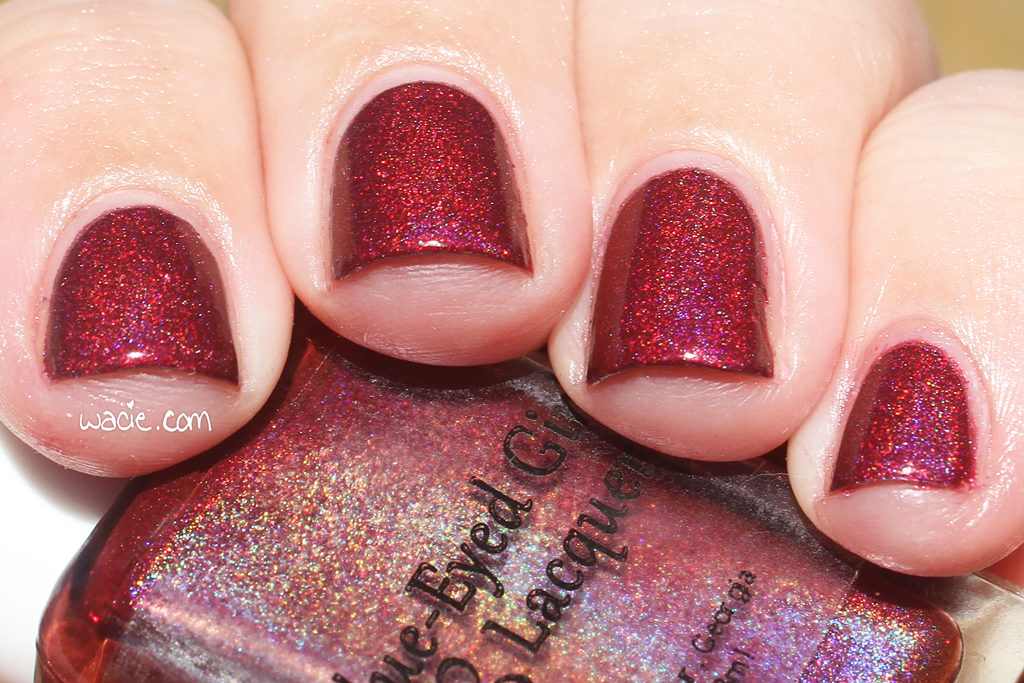 So, I love this. Red holos are already amazing, so of course I like it. One thing I notice about this one is that I can actually see the shimmers in it. With a lot of the BEGL holos I've worn, the shimmers either get covered up by the color, or they blend into the color so well they're undetectable. In this polish, I can really see them. They're the same color as the polish, but they also stand out. I quite like it.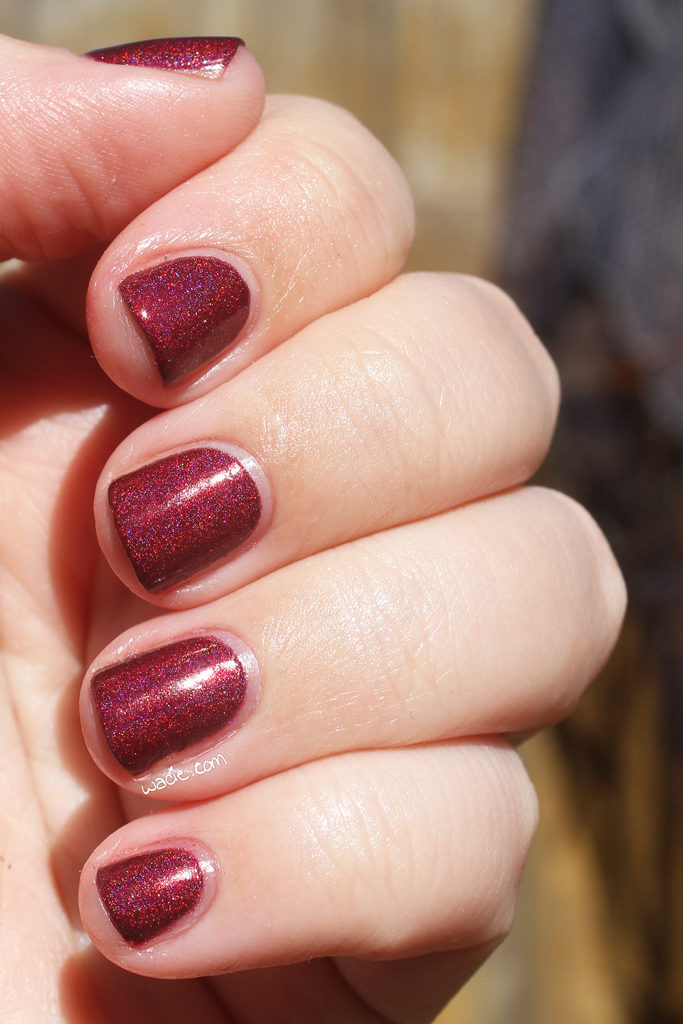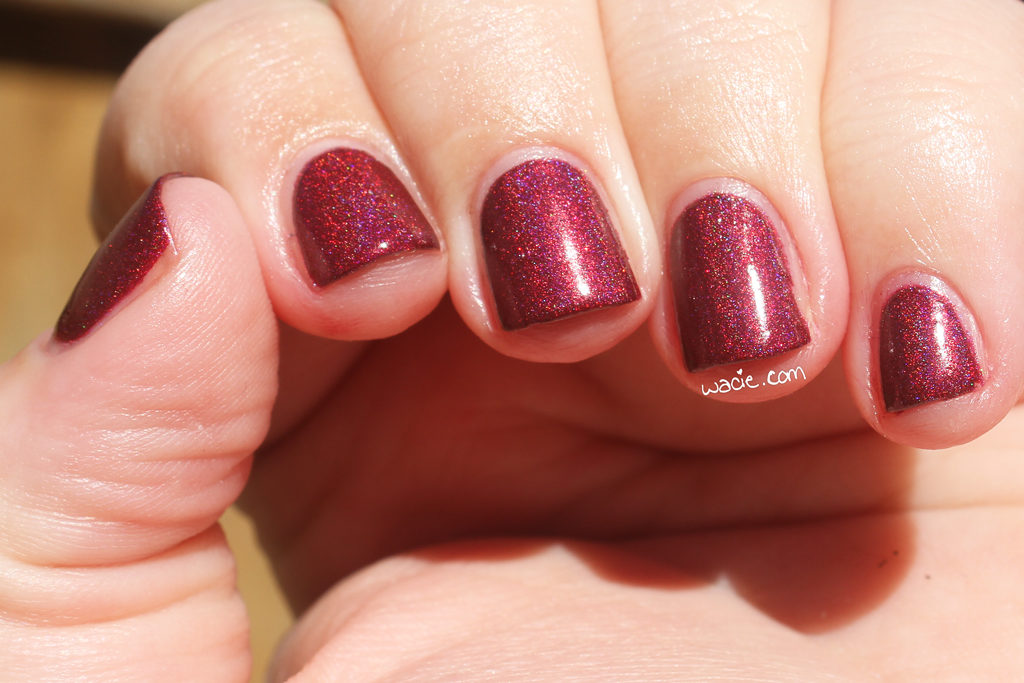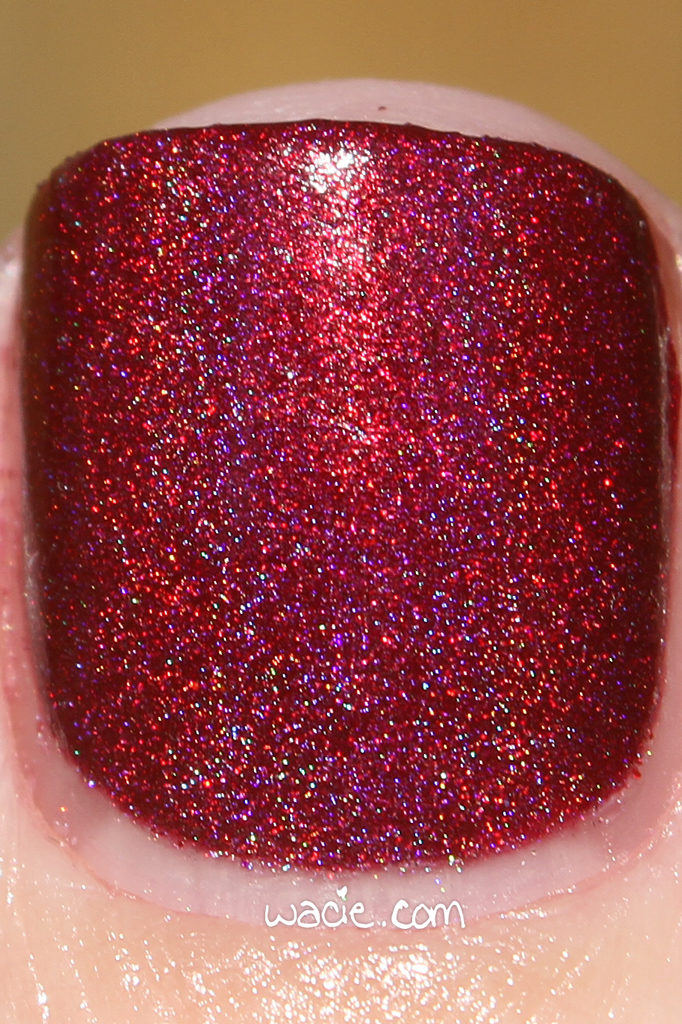 Cuts in My Heart, as I mentioned, was a box-exclusive and is since sold out. Other Blue-Eyed Girl Lacquer polishes are available in their online shop.
I bought this polish myself.