Welcome back! It's Swatch Saturday, and I've swatched the last polish in Blue-Eyed Girl Lacquer's Crooked Hearts collection. I've loved wearing every polish in this set; each one was a gorgeous shimmery marvel. This last one, The One Worth Leaving, is vampy magic. I'm wearing three coats with one coat of Dream Polish's Gem Glam top coat in the Melon Baller scent.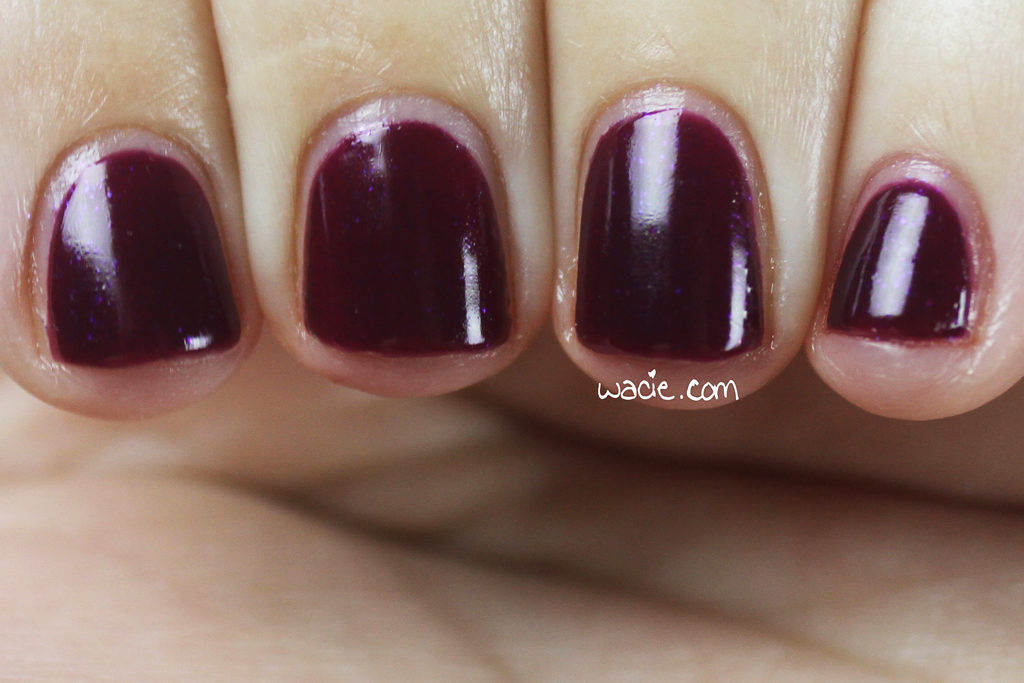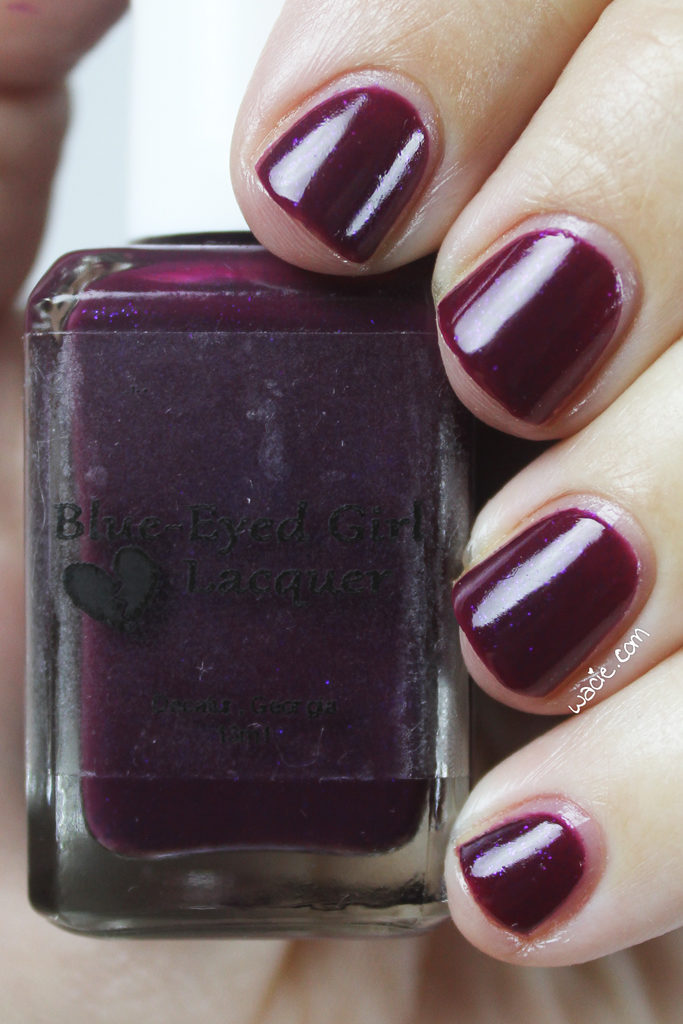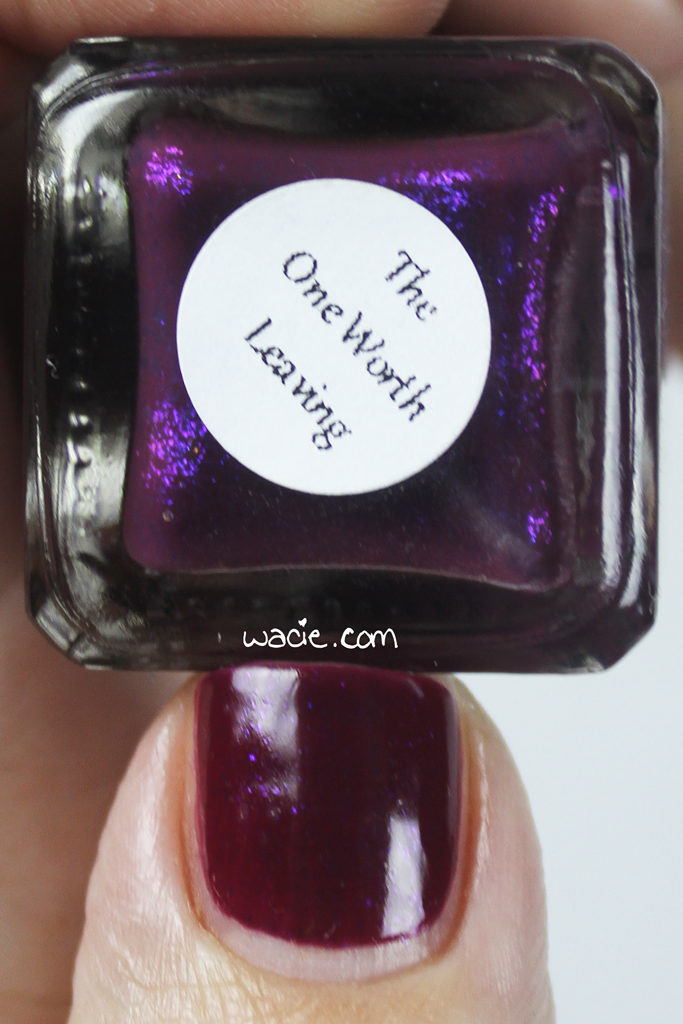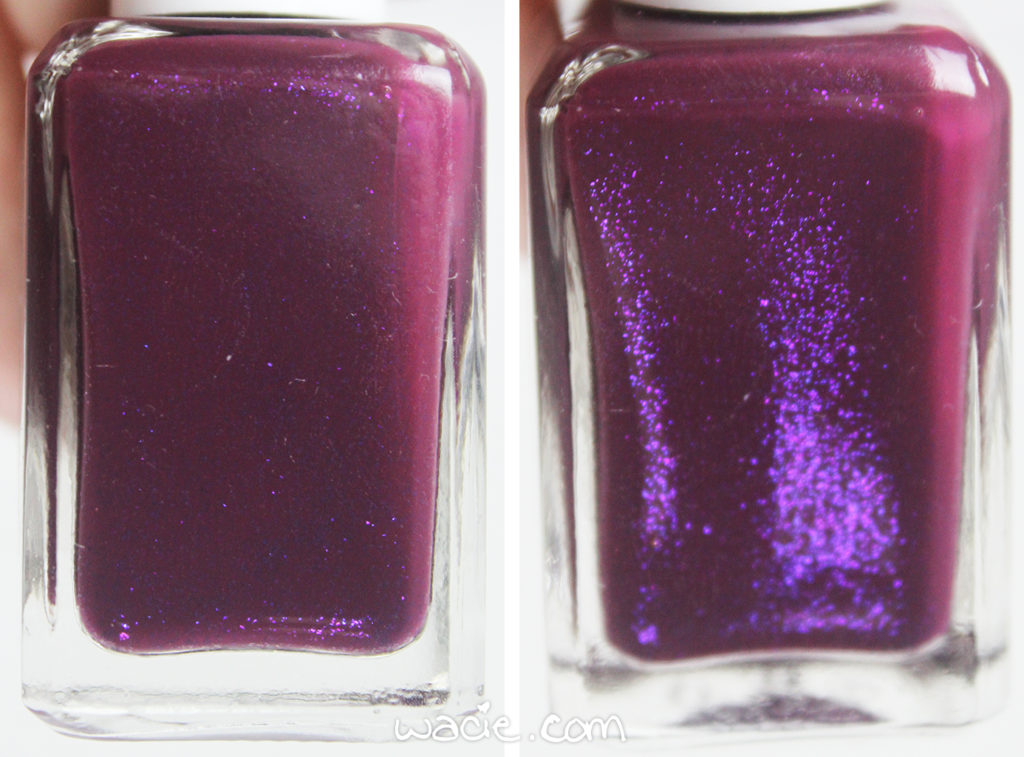 The One Worth Leaving is a wine polish with purple shimmers. Application was good, the product consistency was great and I had no issues. The first coat goes on a little sheer, but builds with additional coats. I like that it's a little sheer, so that those shimmers get seen. After three coats, my shimmer didn't seem as strong as it looks in the bottle, but it does pop up wherever the light hits it. It dries with a glossy finish; I used top coat for extra shine.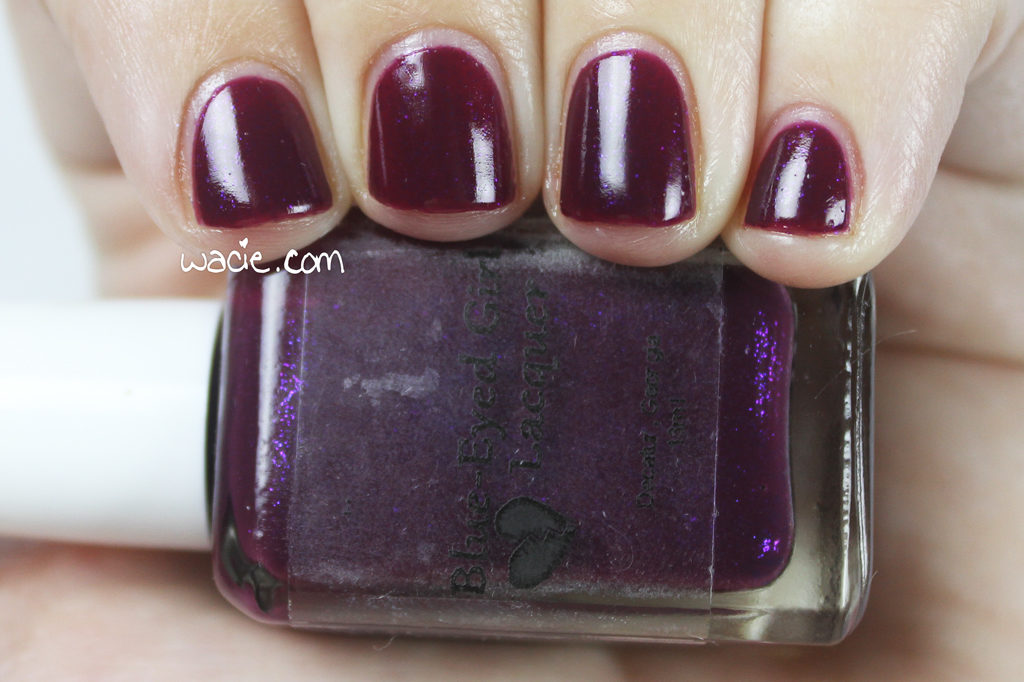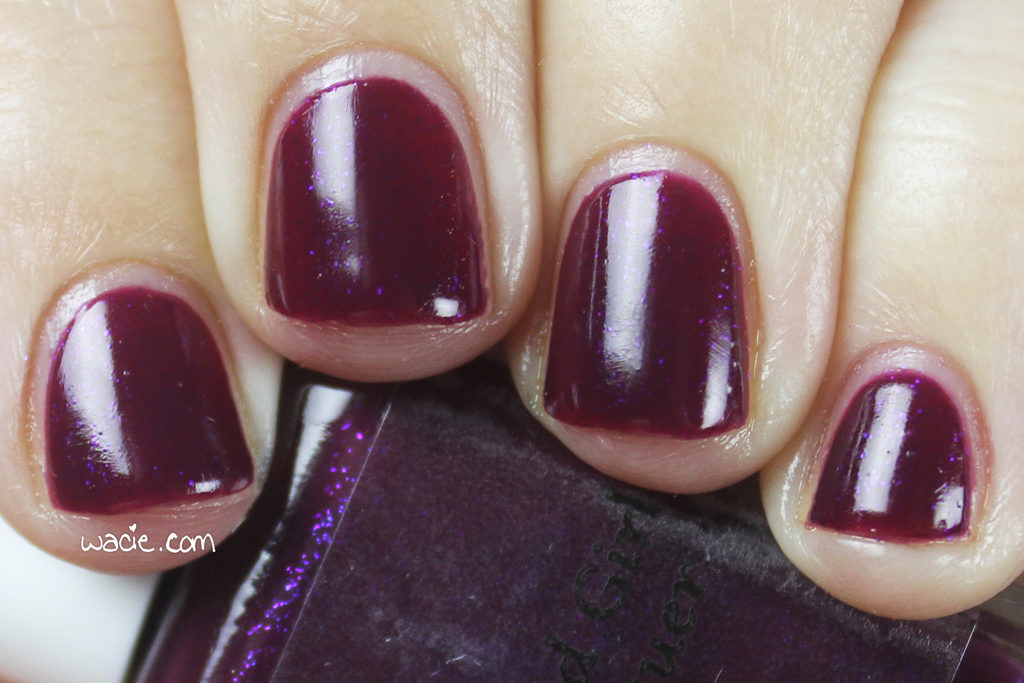 I enjoyed wearing this polish. I've talked before about my relationship with burgundy polish, and I mentioned Monday how short nails like this reminds me of my youth and my days as a nail biter. I get a nostalgia buzz from this polish, too; plums and berries and wines were among my favorites back then.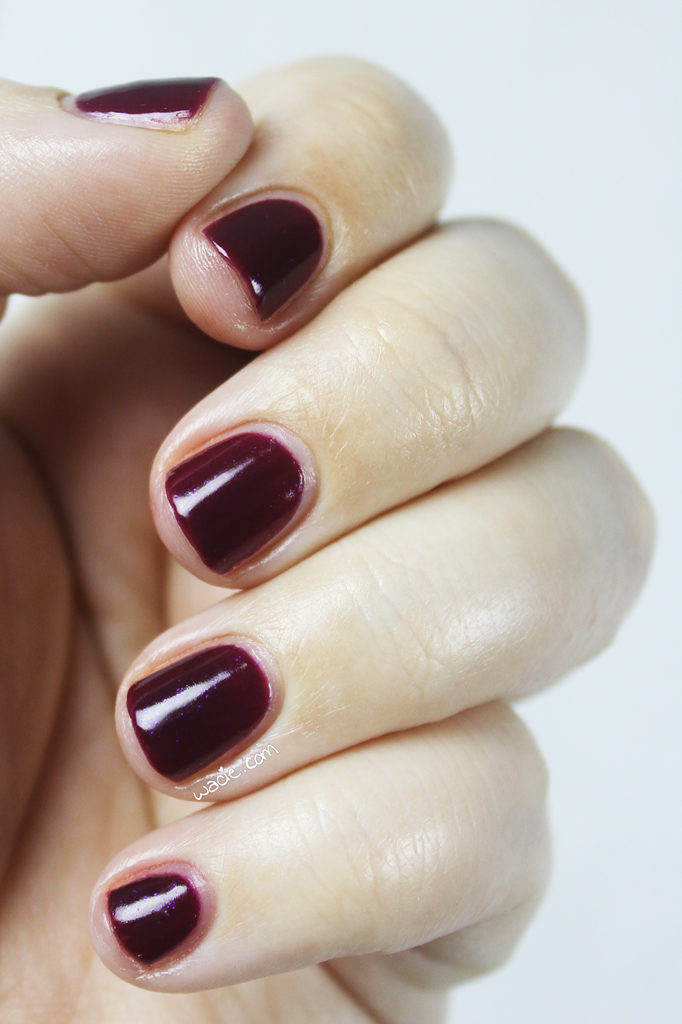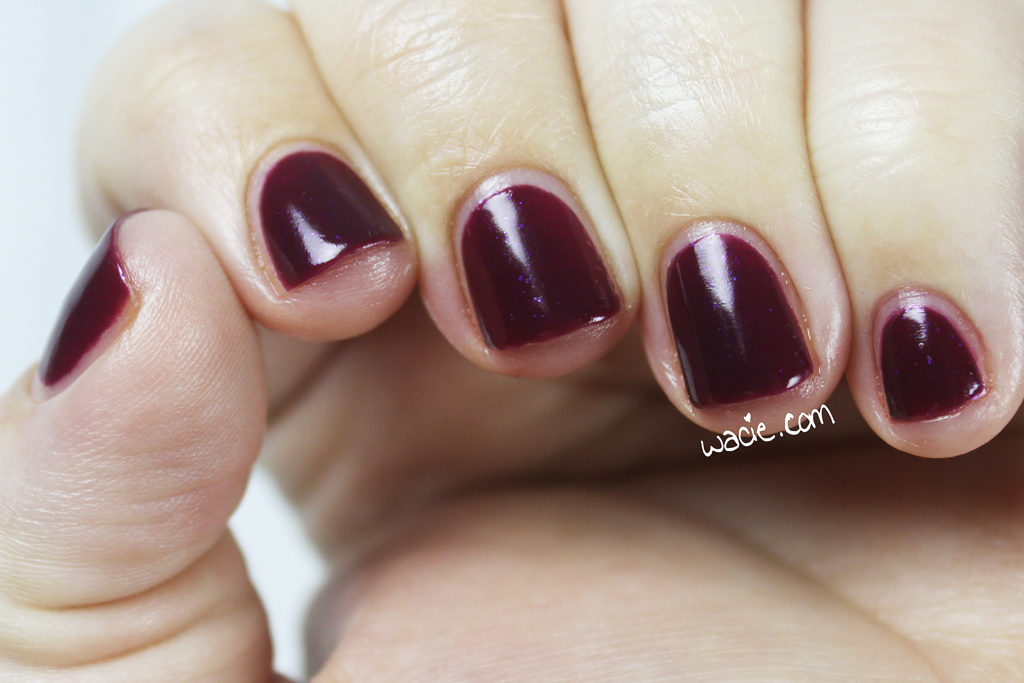 Outdoors, this polish warmed up to a deep and gorgeous red. You can see the translucence out here; you can see the actual specks of shimmer, not just the ones the light activates. These photos were taken in direct sunlight.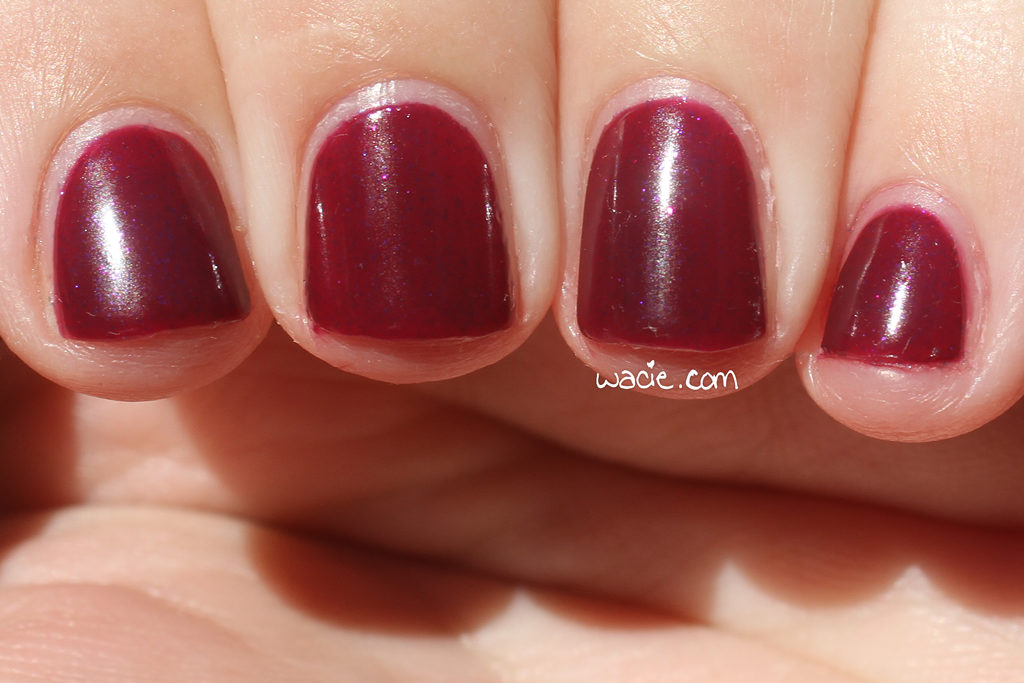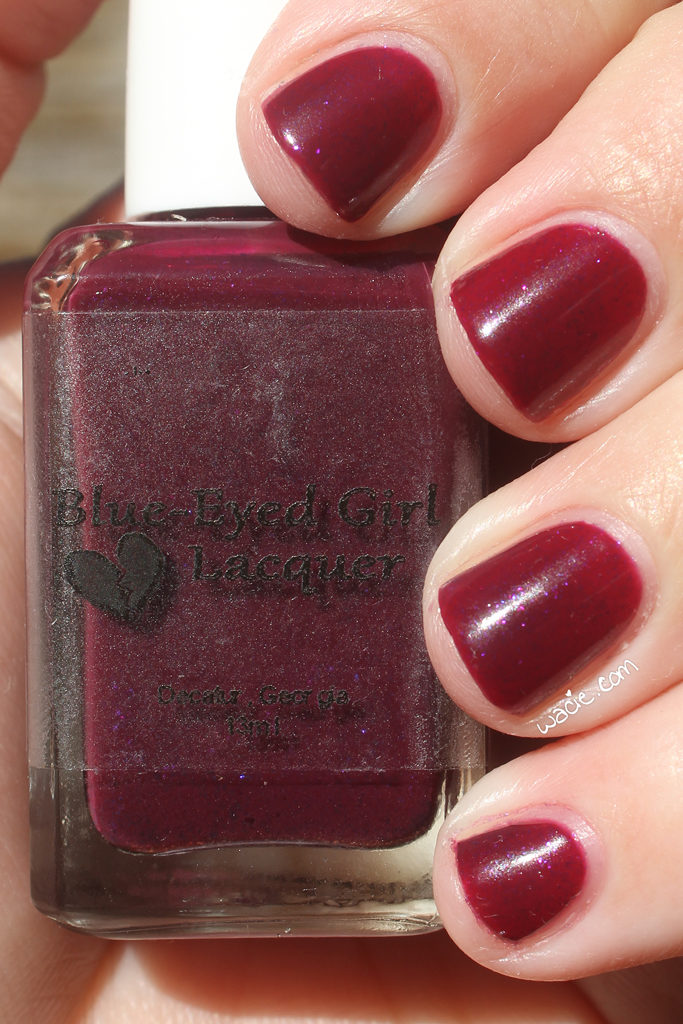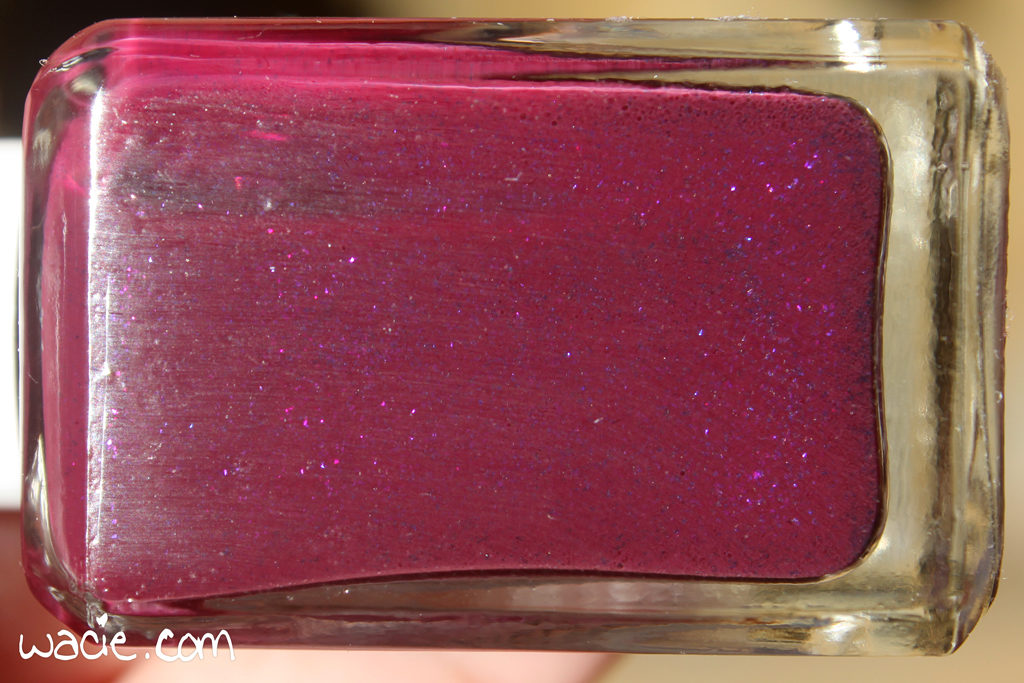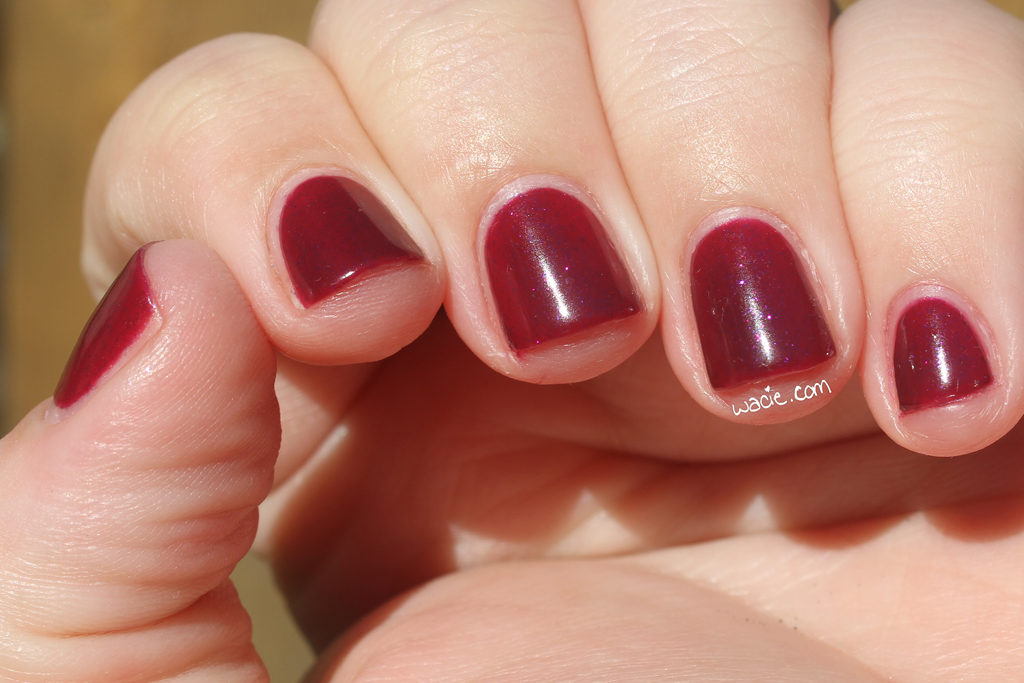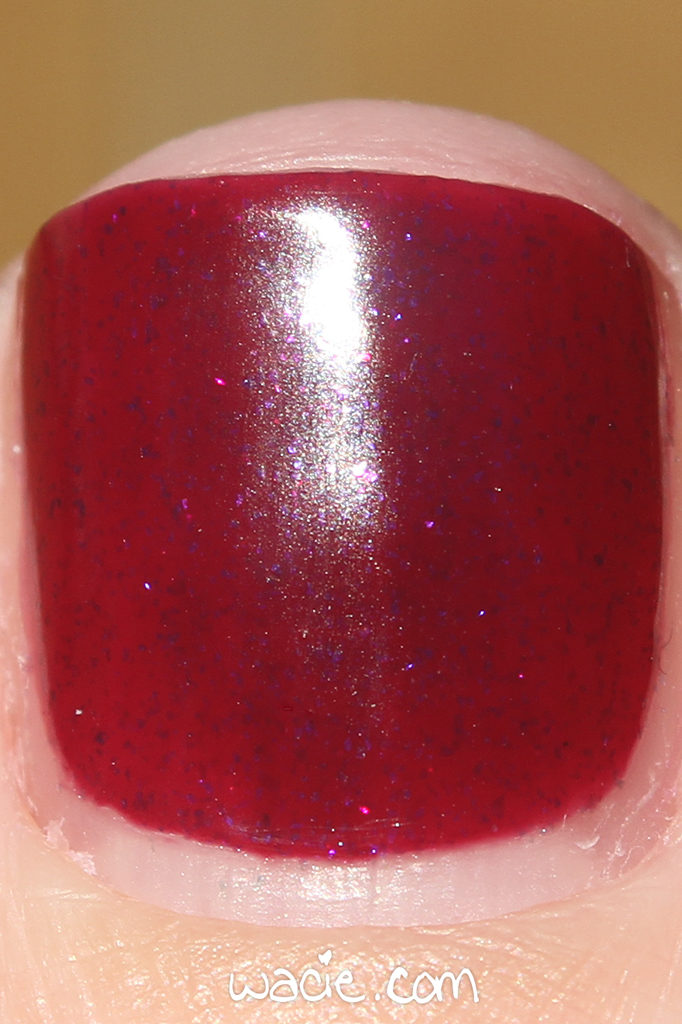 At publication time, the BEGL shop is temporarily closed, but I'm pretty sure The One Worth Leaving was in stock before the hiatus.
I bought this polish myself.