Hello, reader! For this week's Swatch Saturday, I'm wearing another labelless vintage polish. This time, the shade label is there, but the brand label is missing. I'm pretty confident this is a Cover Girl polish, though. I'm also pretty sure this polish comes from around 2005. This is Pinky Winky; I used three coats with one coat of Dream Polish's Gem Glam top coat in the Melon Baller scent.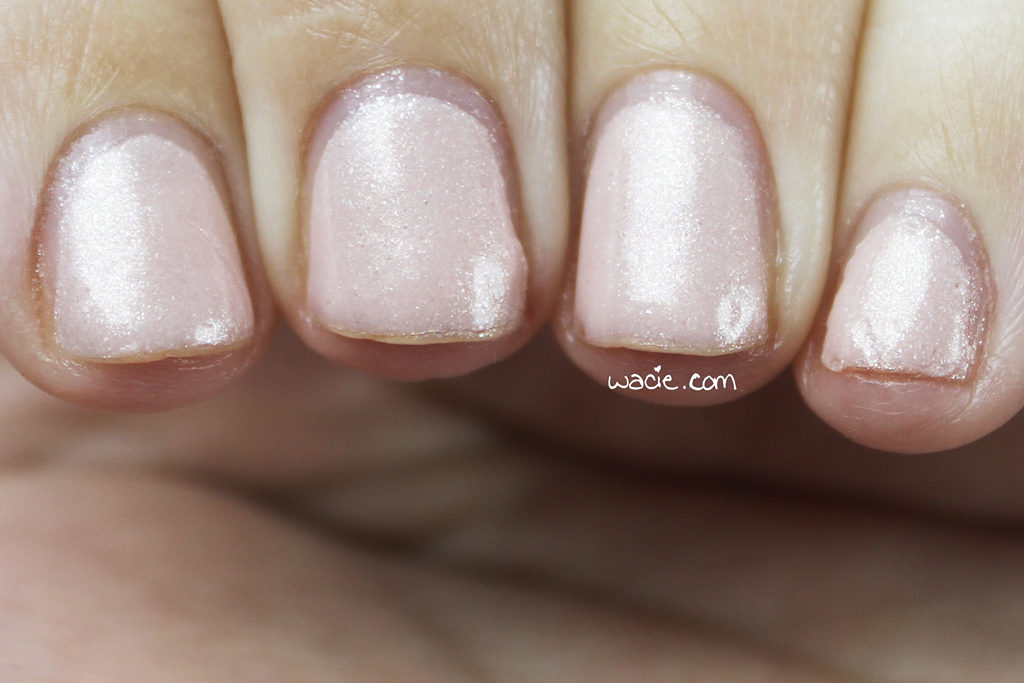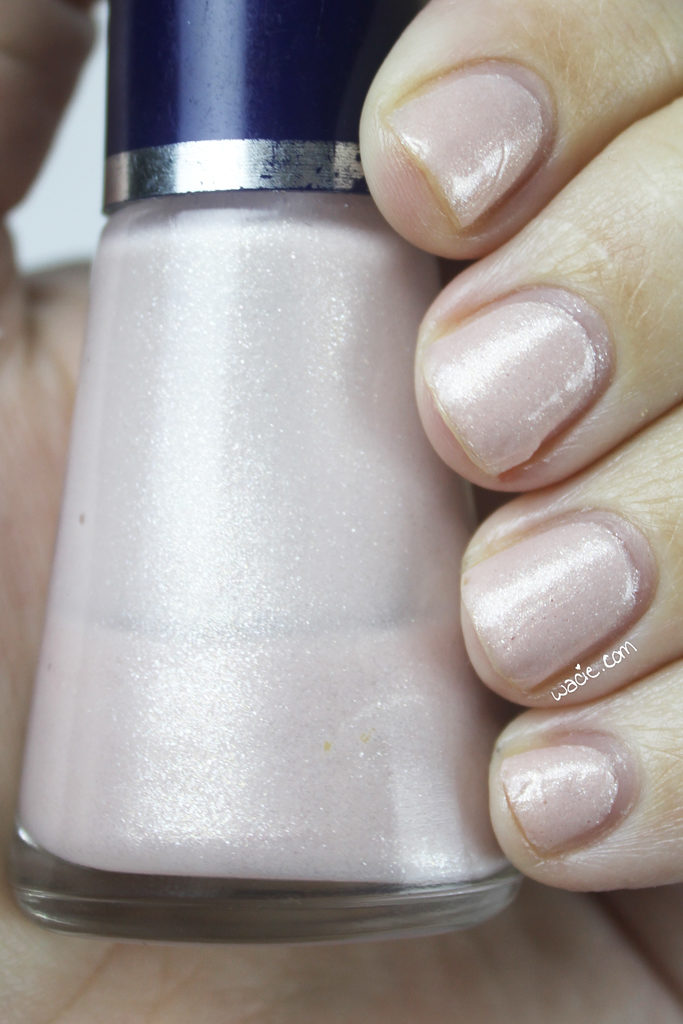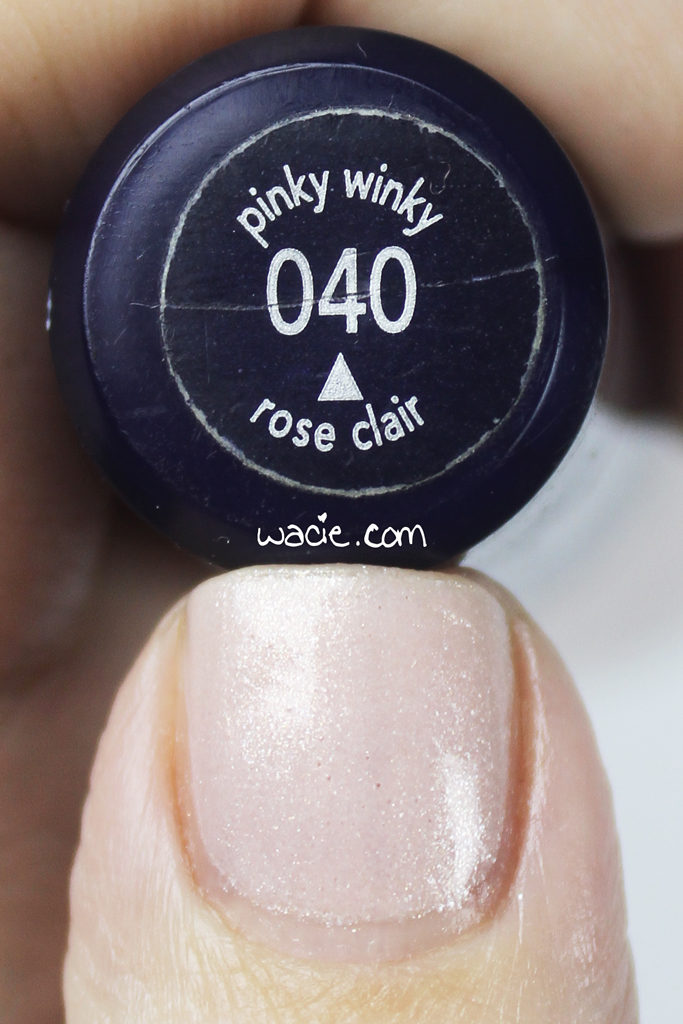 Pinky Winky is a frosty pale pink polish. Application was good, but I did have some issues with the product consistency. Of course, that's to be expected with ten year old polish, and it's my own fault for not thinning it out first. The polish went on well, but was thick and took quite some time to dry, even with quick-dry top coat; you can see some dings in the polish in the photos. I don't know if this isn't also the reason the tips show so much wear, but it could be. The polish dried with a glossy finish, but I used top coat for extra shine.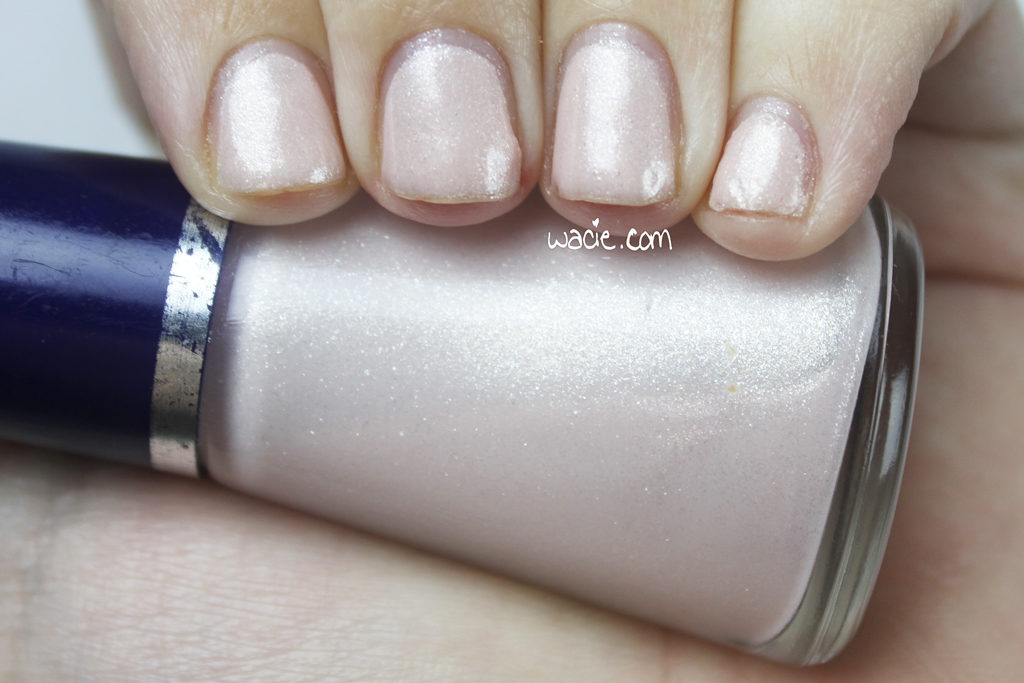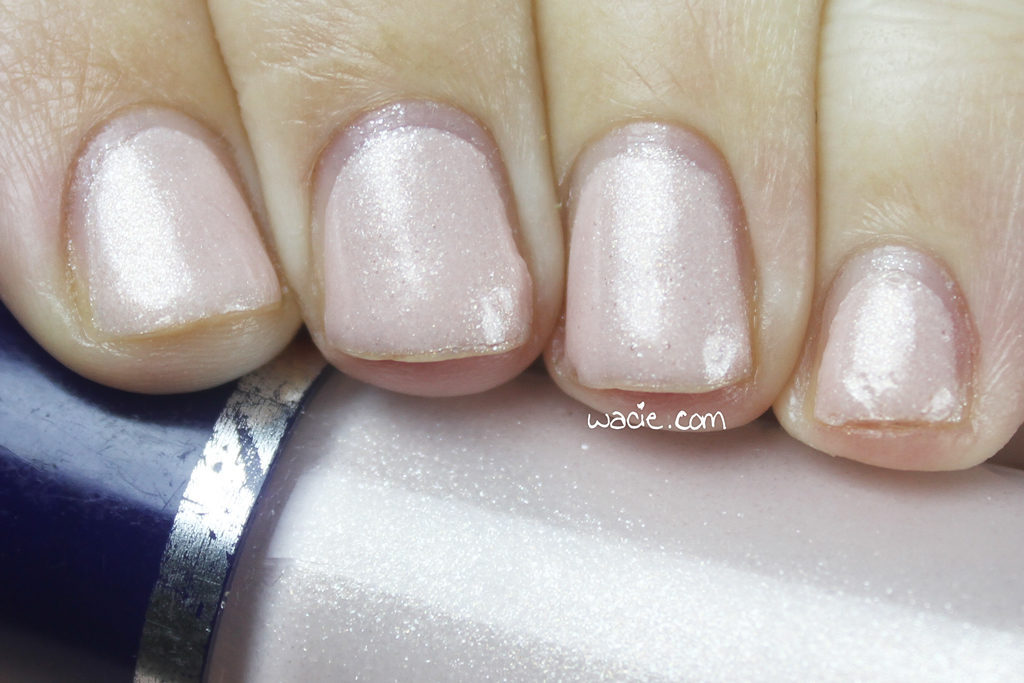 I quite like this polish, even though it's a weird look for me. It's probably not as weird as I think it is. It's just so pale, so dainty. It's pretty but I don't feel like it suits me. It's nearly the same color as my skin. I always wanted the perfect mannequin polish, the one that makes my nails seamless from my hands, but now I'm not sure I like. Be careful what you wish for, I suppose. I'd probably like it more if my nails were longer.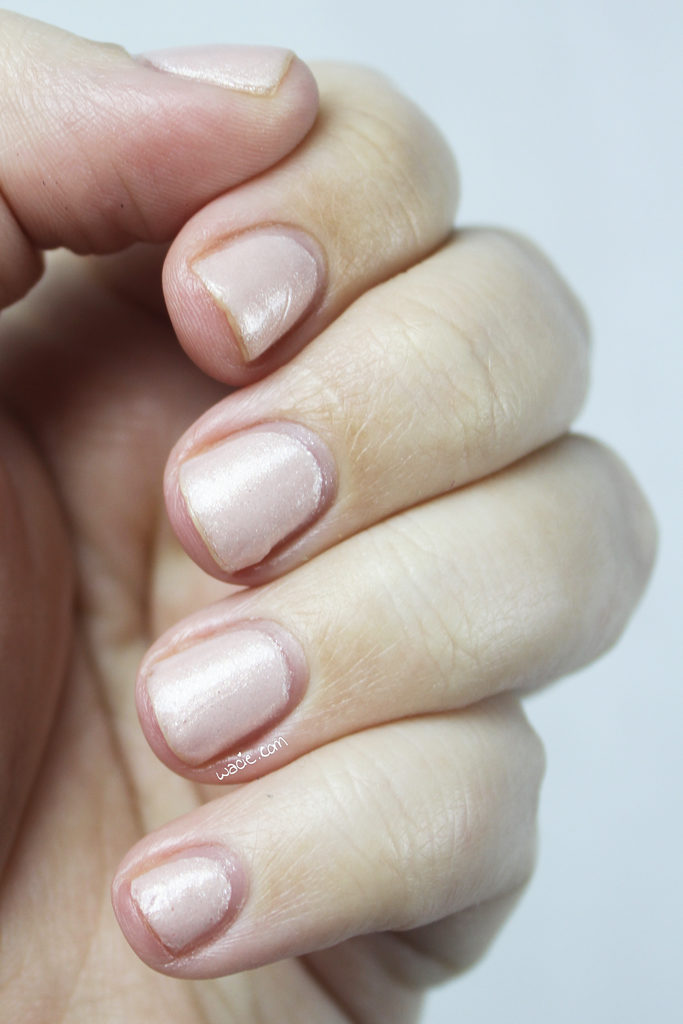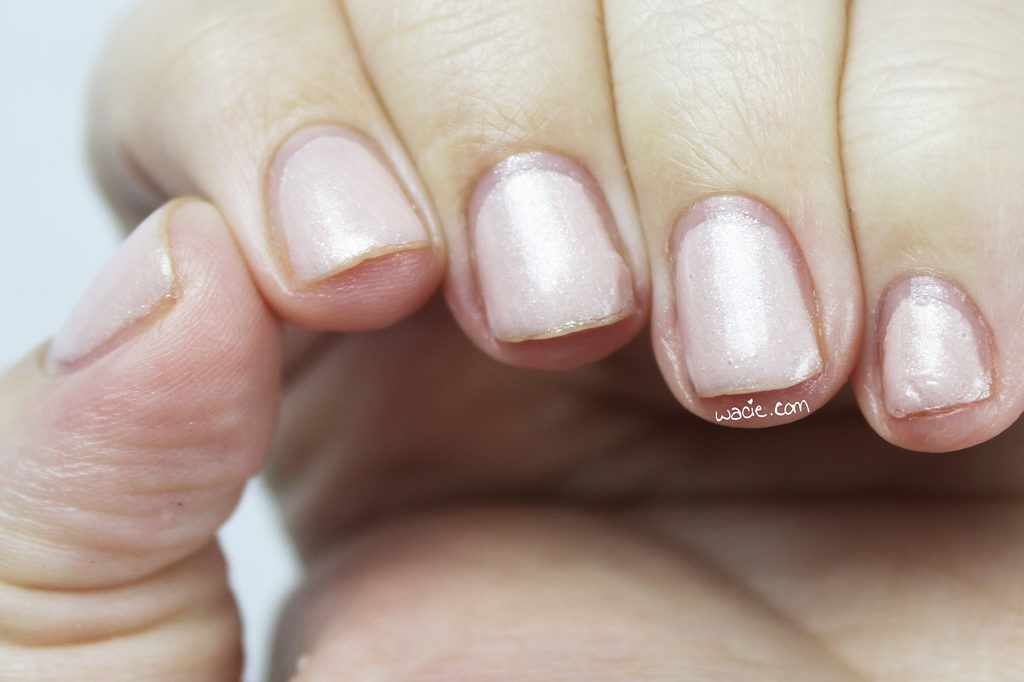 The following photos were taken in direct sunlight. The shimmer is very pretty out here, but the sun does overpower it a bit. It's still pretty.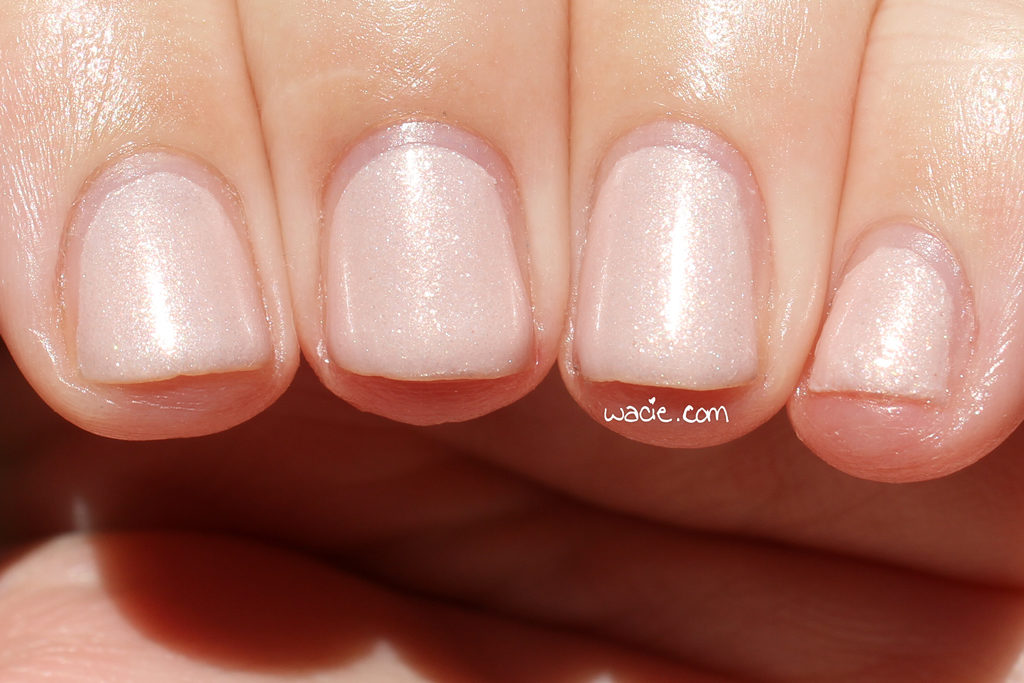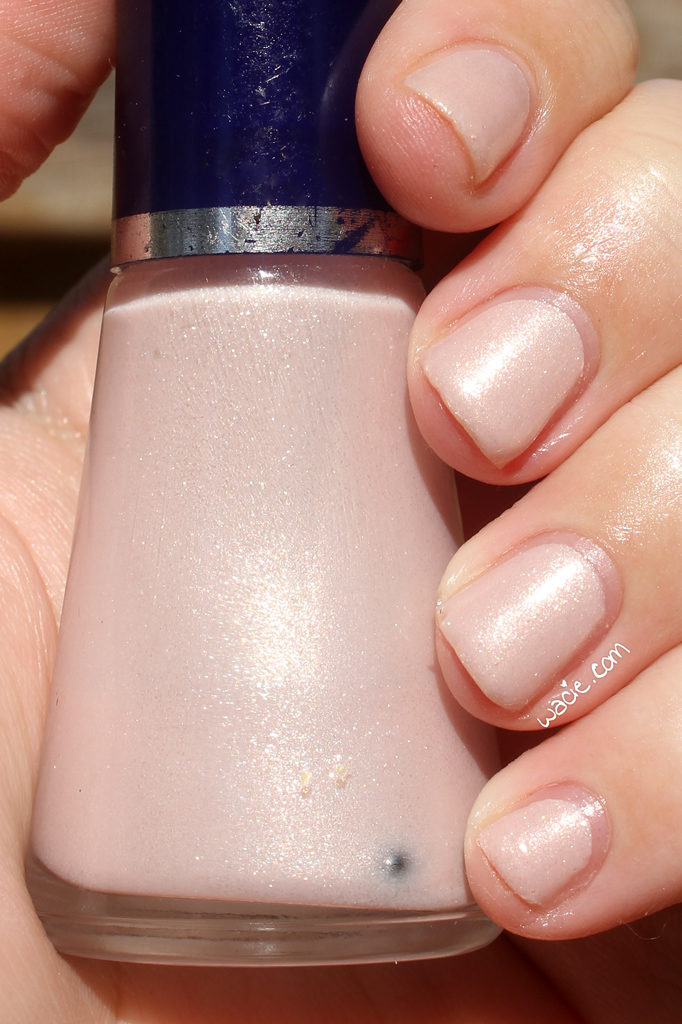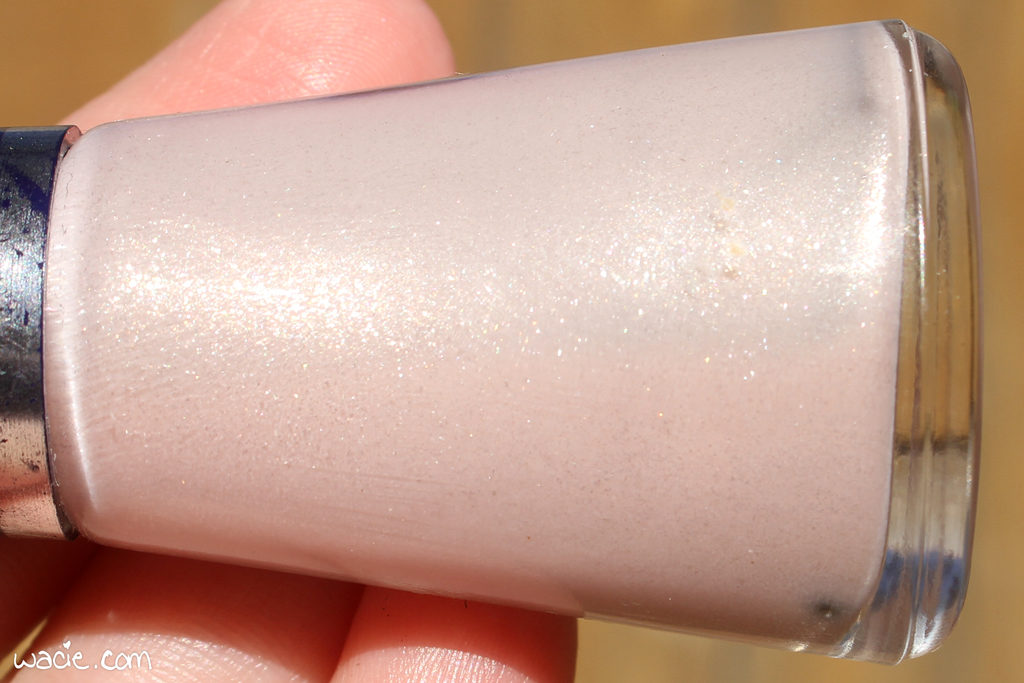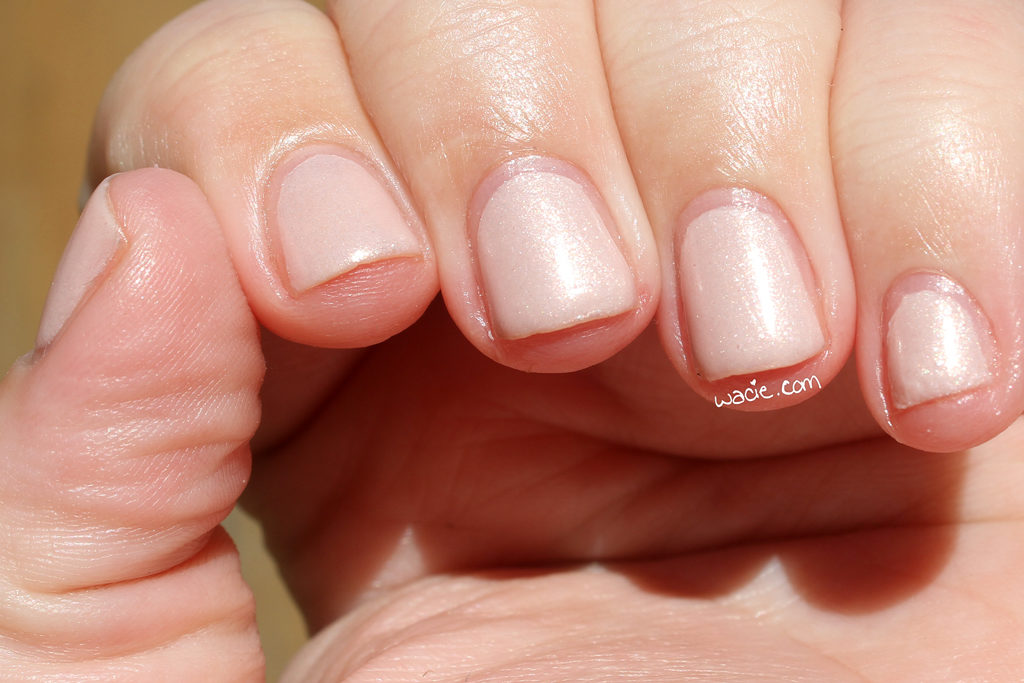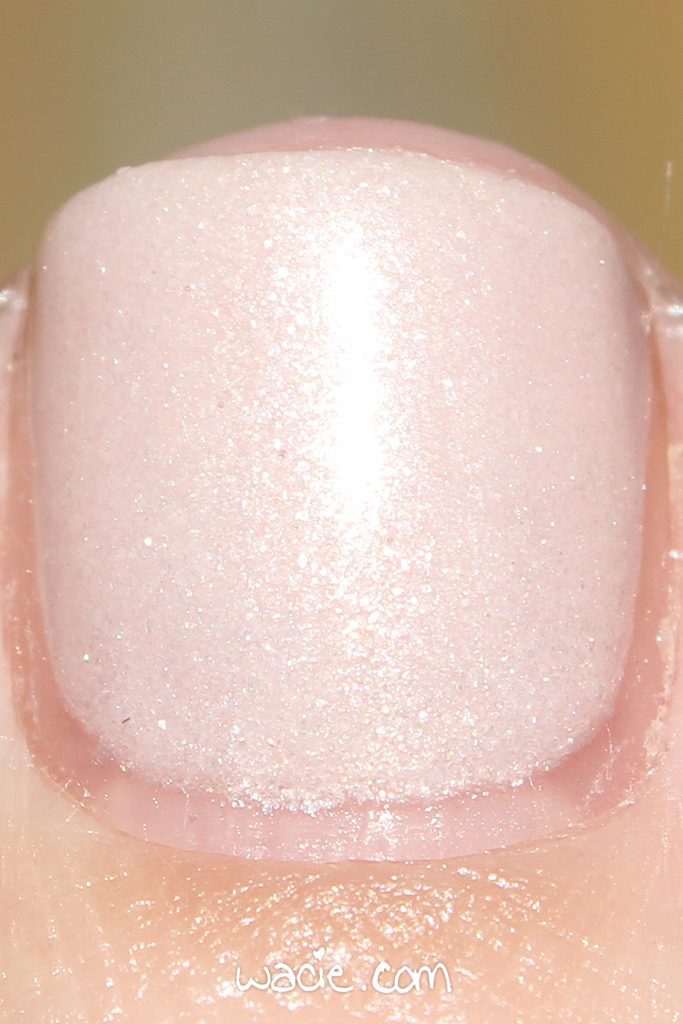 This polish is likely discontinued; Cover Girl polishes are sold nationwide.
I bought this polish myself.