It's Monday, and I have a new mani! Tact is Just Saying Not True Stuff, I'll Pass by Blue-Eyed Girl Lacquer is my polish, and originally I'd meant to wear it alone, just to enjoy the pretty holo goodness unabated. With such a soft shade, and on such short nails, I found the look a little too SFW, so I decided today was the day I tried hand-placing glitter. I did okay! All photos were taken in direct sunlight outdoors.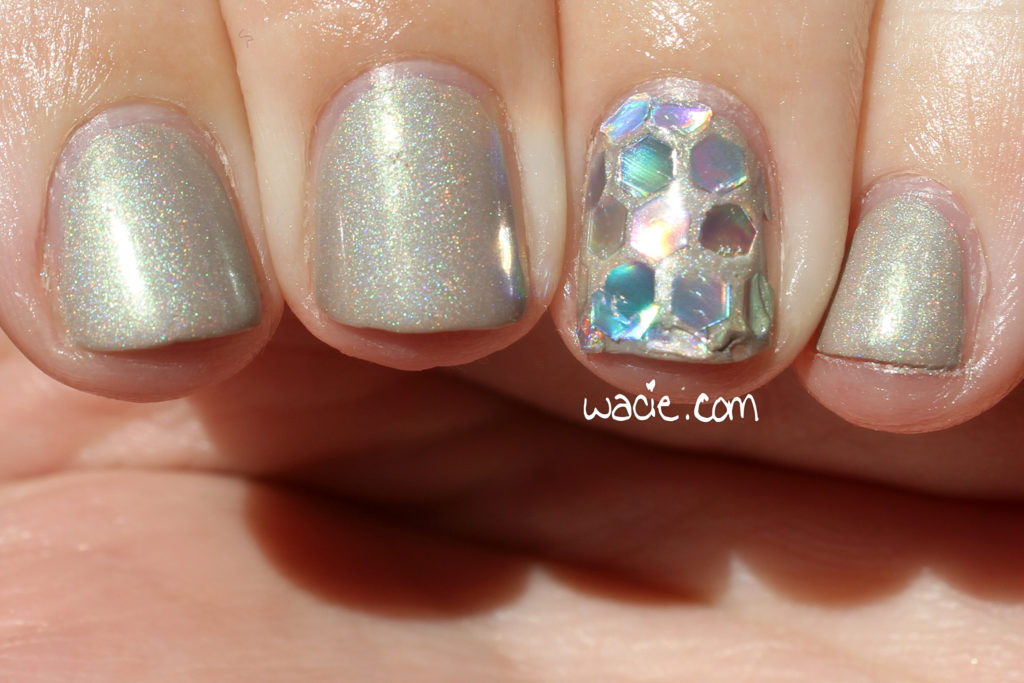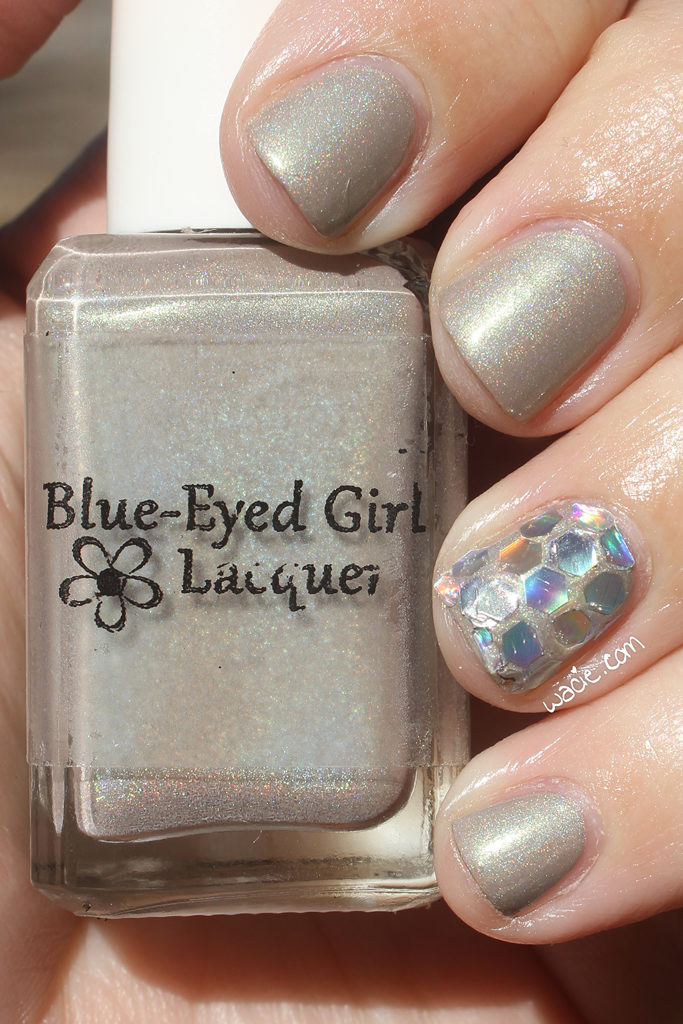 I love Tact. The green glow it has really takes it to the next level. It's cool and silvery, it's green and taupe and holo. It's understated and elegant. Today, though, I wanted just a little more.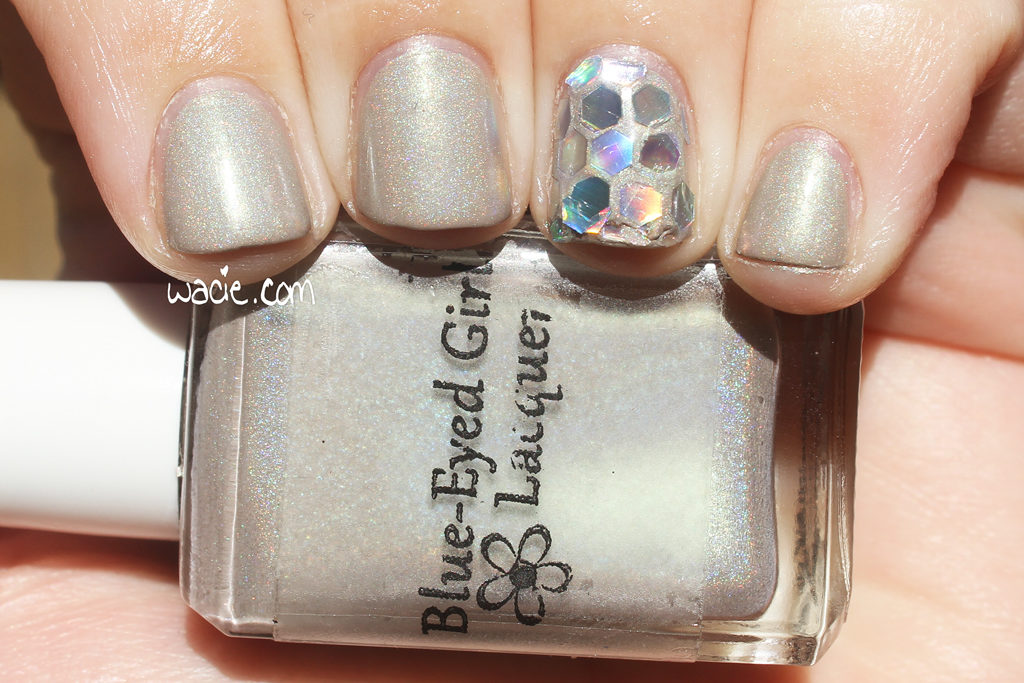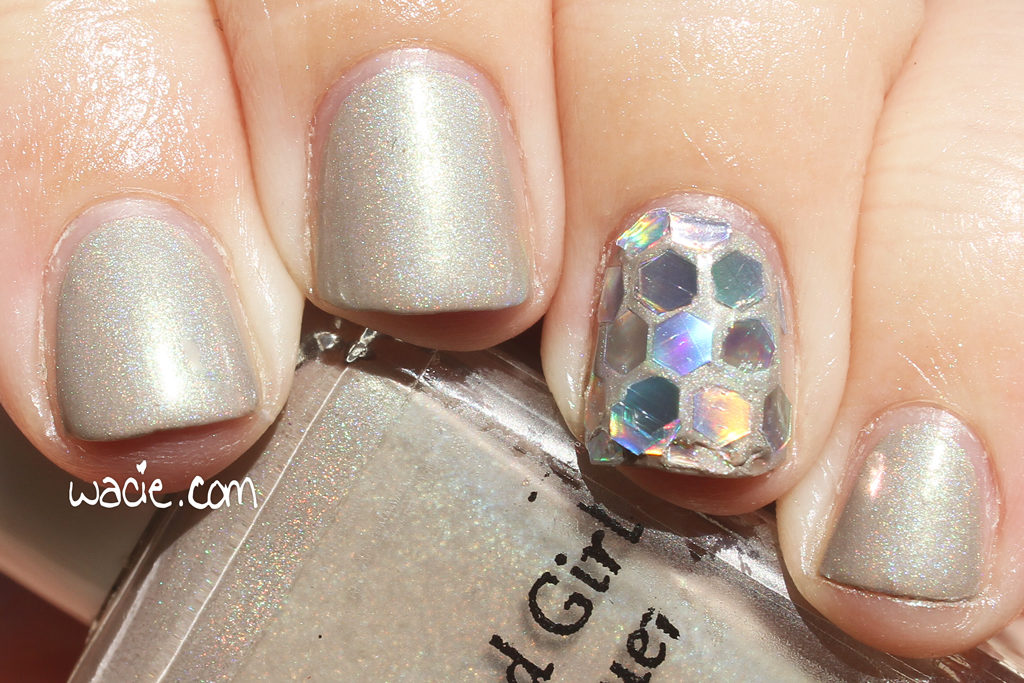 I didn't expect hand-placing glitter to be the challenge it was. I knew it would be time-consuming, and I knew it took a steady hand, but I thought I'd have it under control. First I couldn't find the right glitter; I wanted something as barely-there as my polish, but also large enough that I could place easily. I didn't have anything like that, so I grabbed the big silver hexes. I started in the middle, and clipped the glitters that didn't fit on the nail; these cut edges got caught on things and were pulled off, resulting in some bare spots. I also didn't expect so many glitters to stack; I thought it was getting one, but there would be five more, and the extra glitters would fan out and ruin my clean lines. It was a learning experience, I keep saying to myself. The look isn't bad, but I'm definitely going to practice this.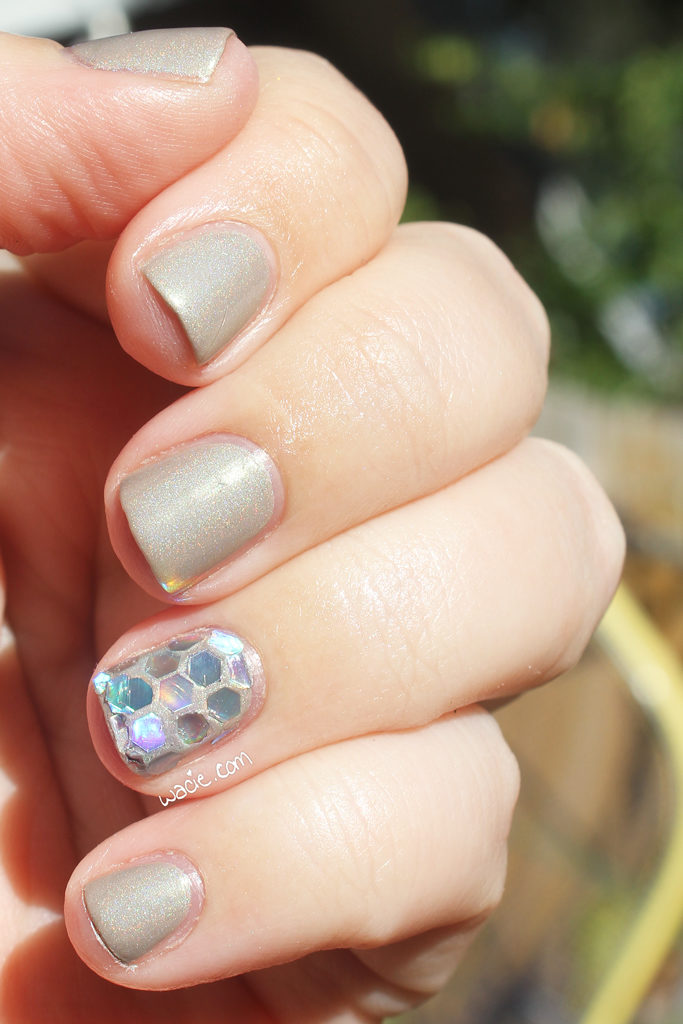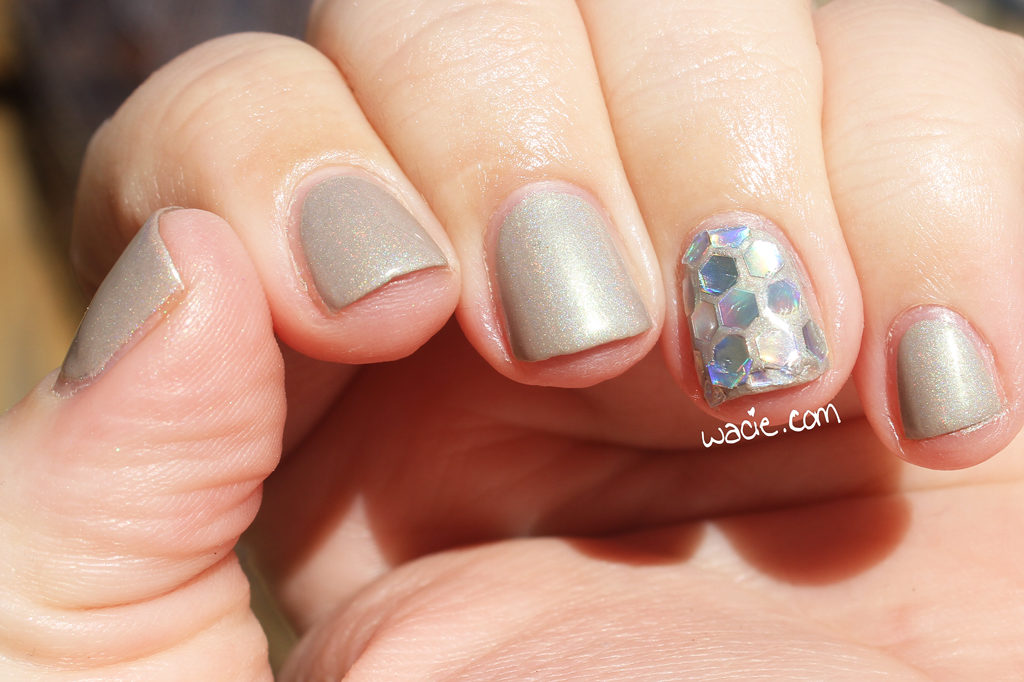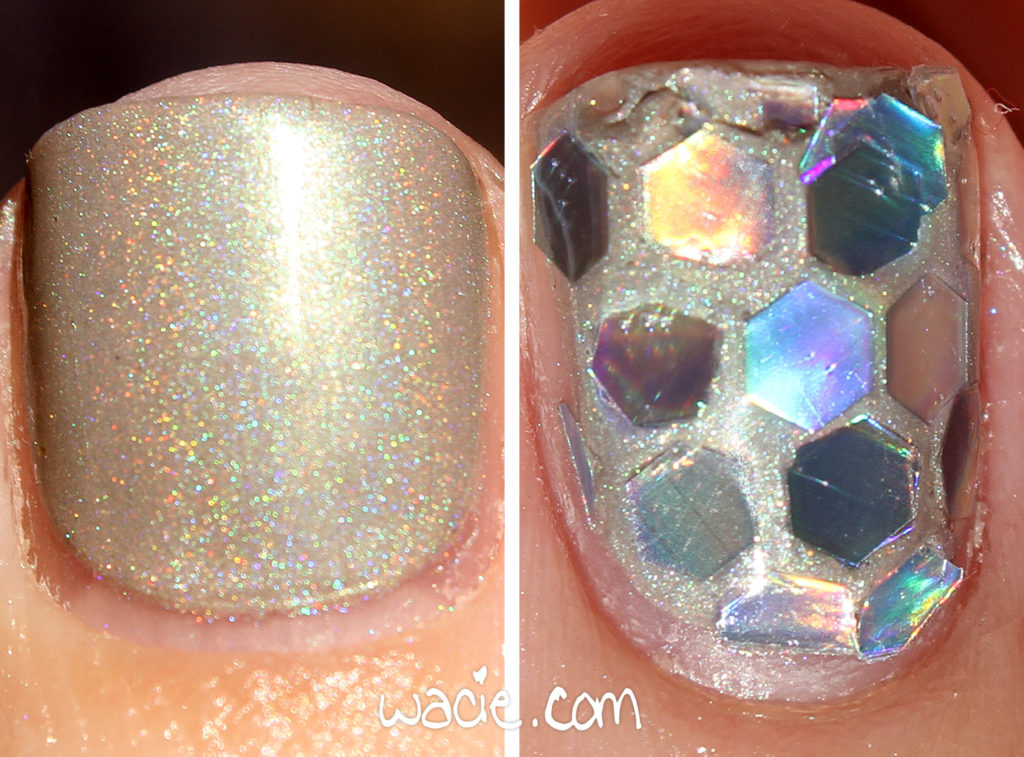 While this wasn't the look I wanted, I like it. I like how over the top the disco ball nail is while the others are tame. It's fun. I can't wait to play around with hand-placing a little more.
Tact is Just Saying Not True Stuff, I'll Pass isn't in stock, but other polishes are available from the BEGL shop. They're open!
I bought this polish myself.