Happy Sunday! I'm excited to show you today's polish; it's a souvenir from one of the coolest vacations I've ever taken. This is MAC's Neptune, and it was purchased from the Macy's flagship store in New York City. I'm wearing three coats with one coat of Seche Vite top coat.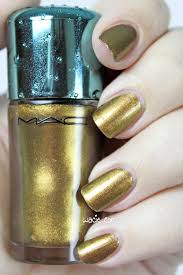 Neptune is a metallic burnished gold polish. Application was easy; coverage was buildable, and it took me all of three coats to achieve this level of opacity. The consistency was thin but smooth and cooperative. It dries quickly and to a semi-glossy finish. There's a slight duochrome effect to this polish; it leans slightly green when in certain lighting conditions. I used top coat for shine and to accentuate the shimmery finish.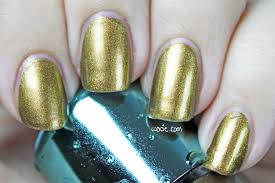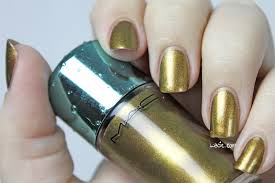 I mentioned before that this polish is a souvenir, and it is. Last year, I had the opportunity to tag along on a road trip from Jacksonville, FL to Niagara Falls. We passed through New York City, and being sentimental and a shopaholic, I stopped in every flagship store and bought at least one thing, just so I could say "Yeah, I got this from the Herald Square Macy's". I almost wonder if that wasn't the whole reason I wanted to go to New York.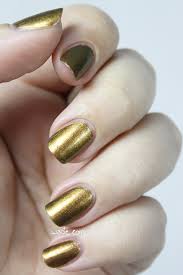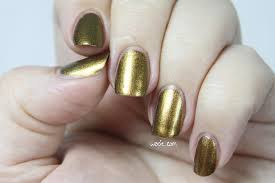 I really like this polish. Apart from its being a vacation buy, it was one of my first MAC polishes, and probably also one of my first makeup-brand polishes. I tend not to buy those since they're so easily dupeable, but this had been a special occasion, and sometimes it feels good to overpay for something. It feels like a luxury.
Neptune was part of MAC's long-gone Aquatic Allure collection and is discontinued. Other MAC polishes are sold at counters and stores nationwide.
I bought this polish myself.