Happy Monday, reader! My first proper manicure of the year was done with Ciaté's Starlet and Hard Candy's Black Tie Optional. Opposites attract, right?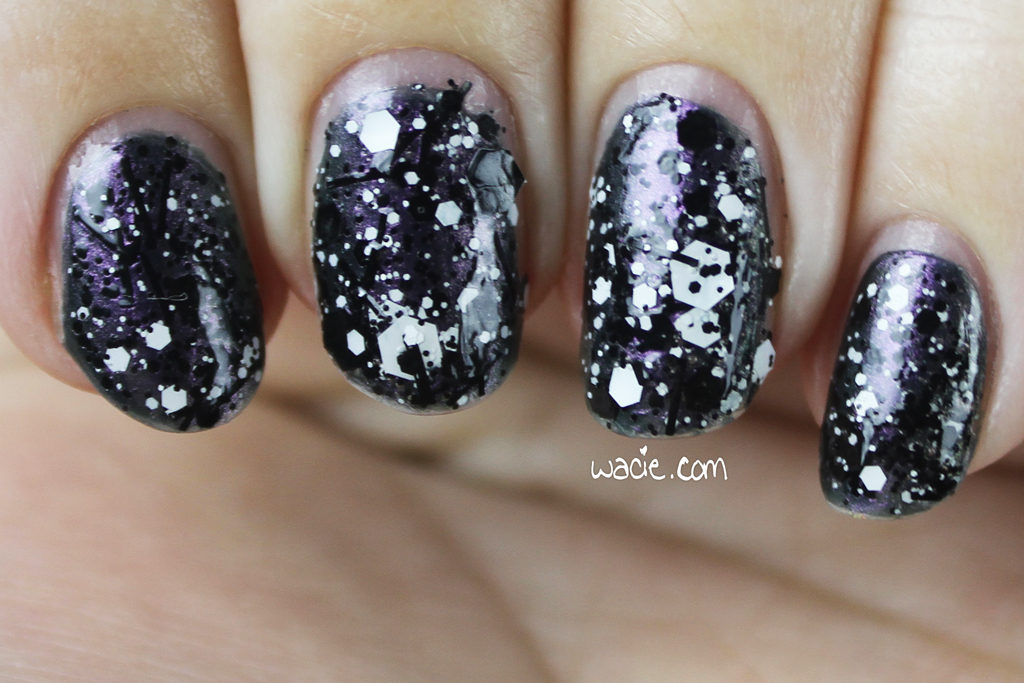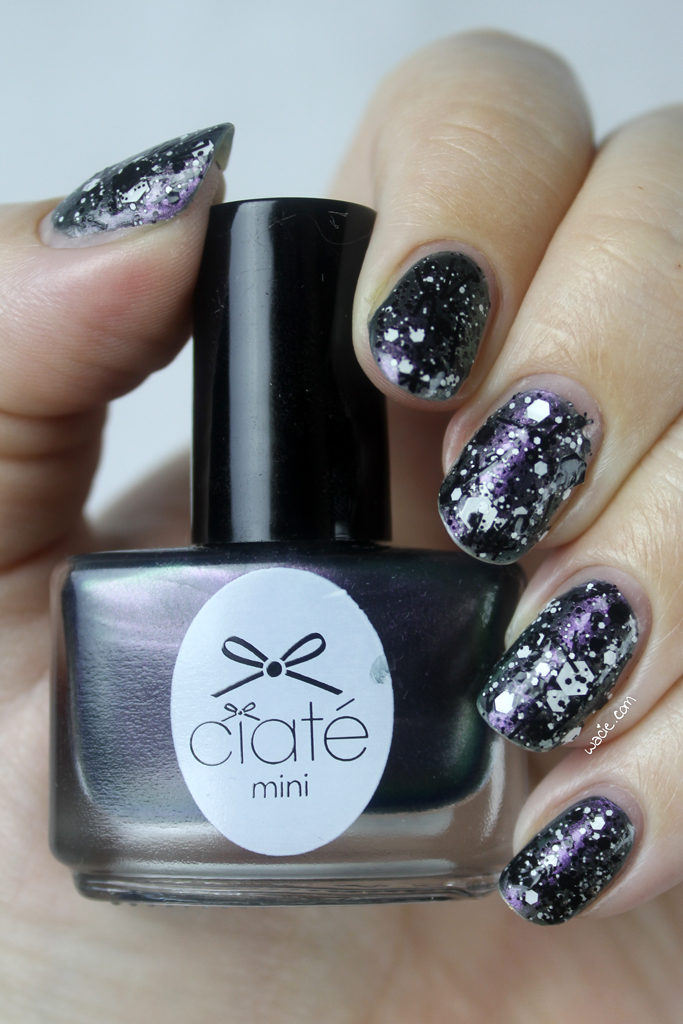 Starlet is a beautiful sheer black duochrome that shifts from purple to green. The shift is pretty intense, which I love. It is a little on the thin side, and it took three coats to achieve any kind of opacity. Next time I'll layer it over a black creme base. I almost felt a little bad about covering up the shift, but it's strong enough that the glitter doesn't completely obscure it. I wasn't sure about this combo at first, but the more I look at it, the more I like it.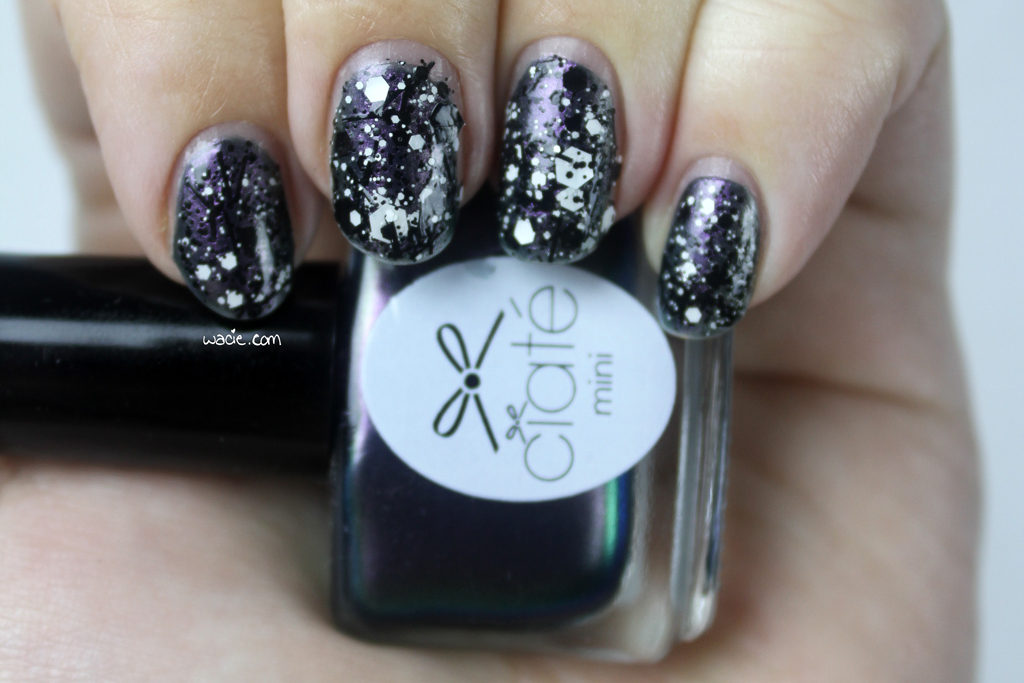 I know that the black and white glitter toppers are out now, but I never really spent any time with them when they were popular, so I'm still a fan of the look. I think I've only ever used two before this, actually. I chose Black Tie Optional for this look because these toppers look good over everything, including, apparently, duochromes. The glitter adds texture and variety to each nail while the base adds fun shifting color. I can't believe this combo actually worked.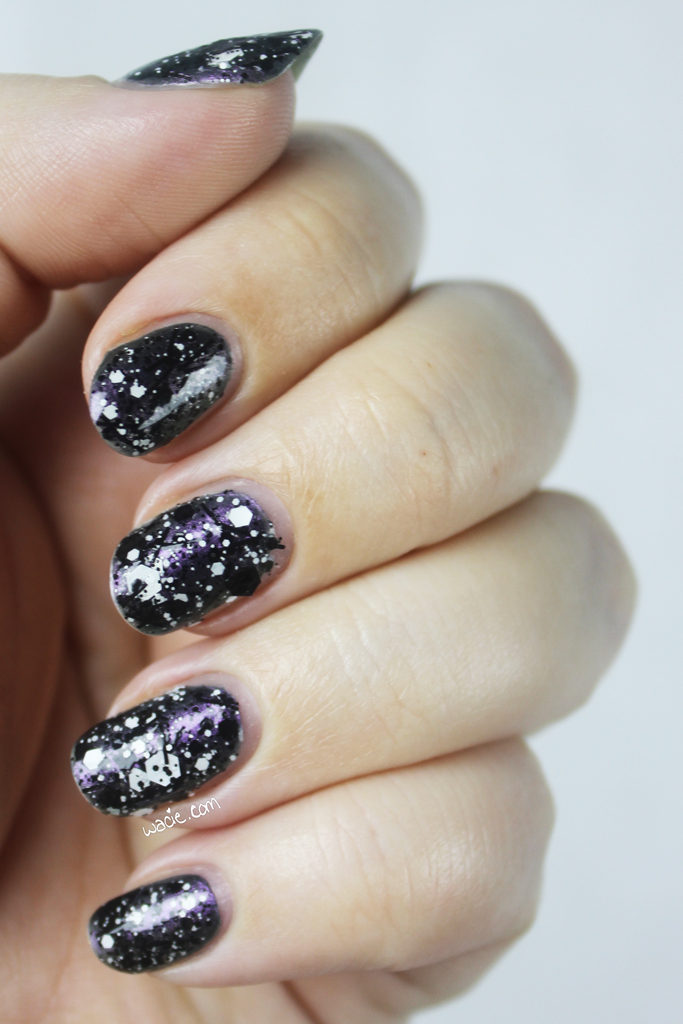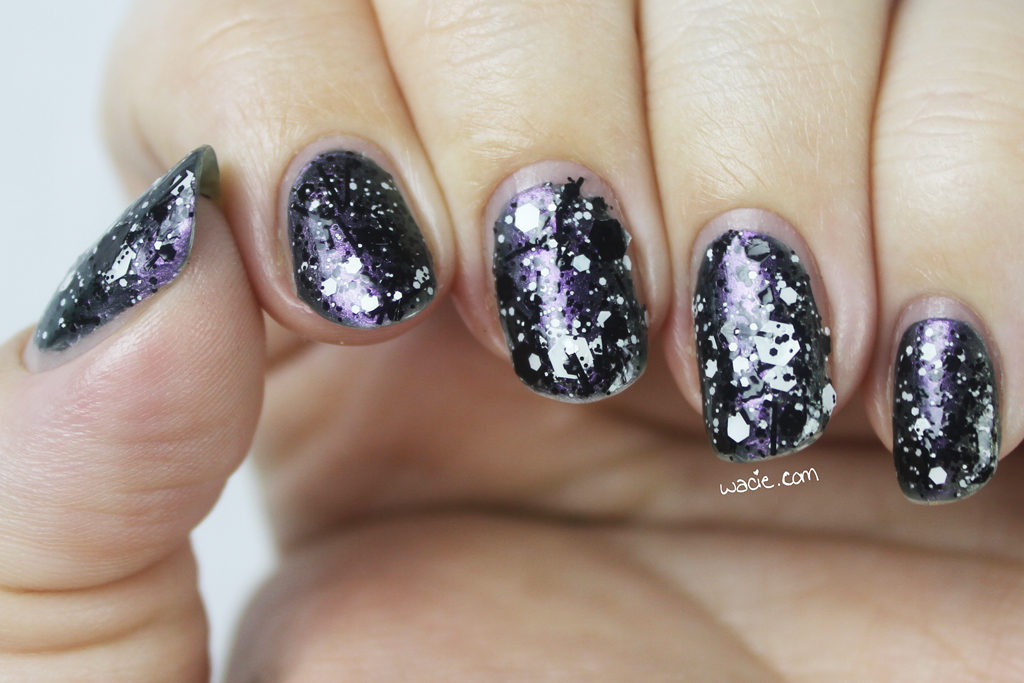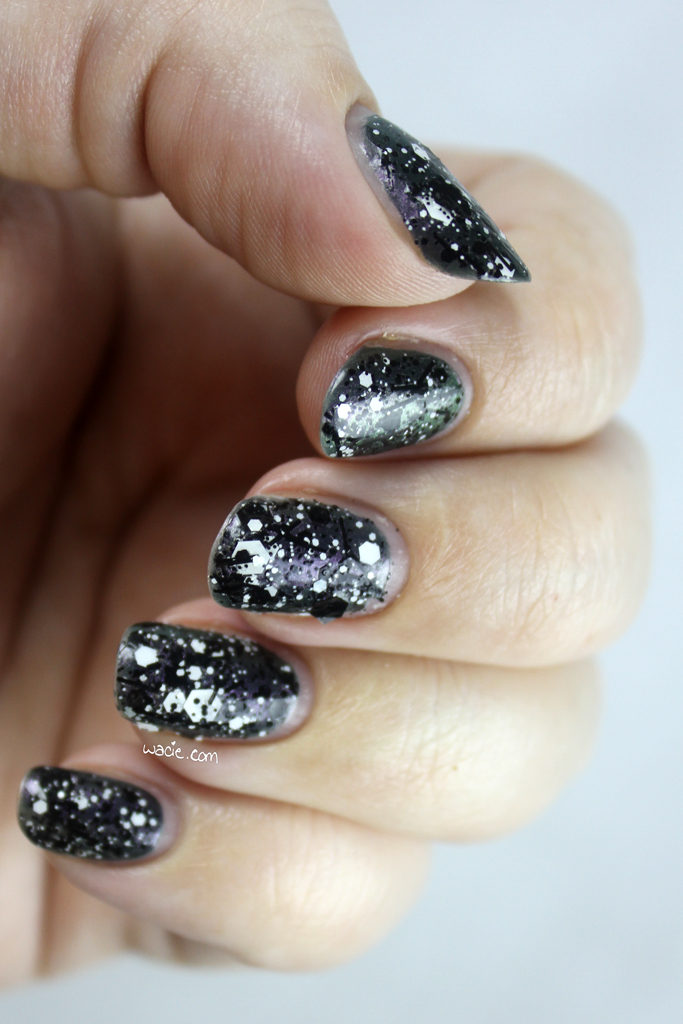 In the sunlight, you can see how thin Starlet is on my tips. That's frustrating to see, I thought I'd covered all the streaks! The shift is very strong out here, look how bright the green is! I am having so much fun wearing this look.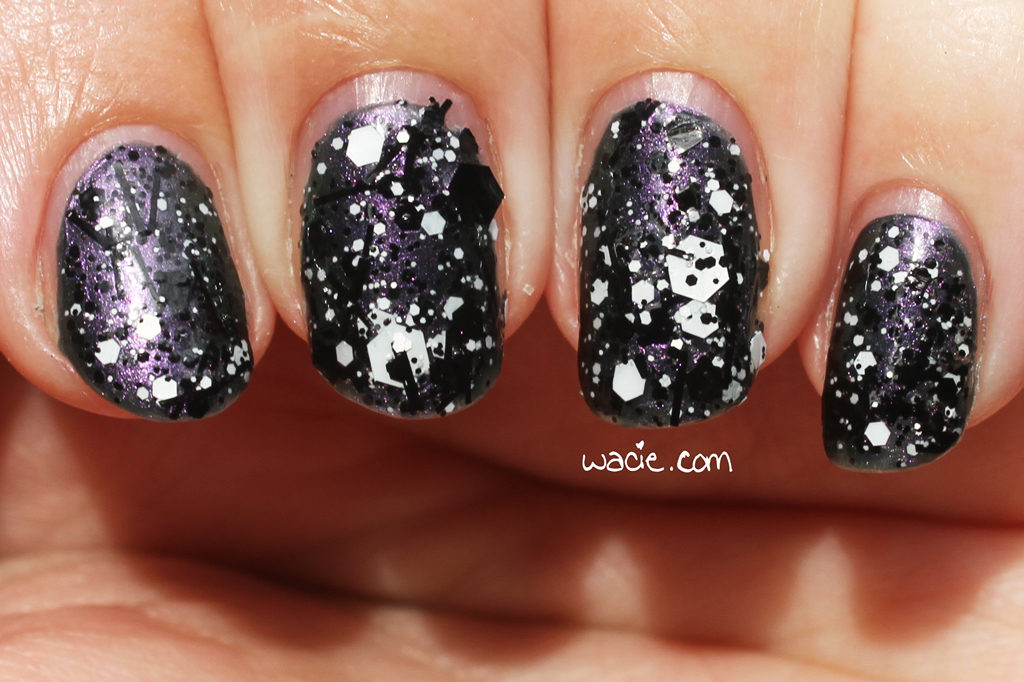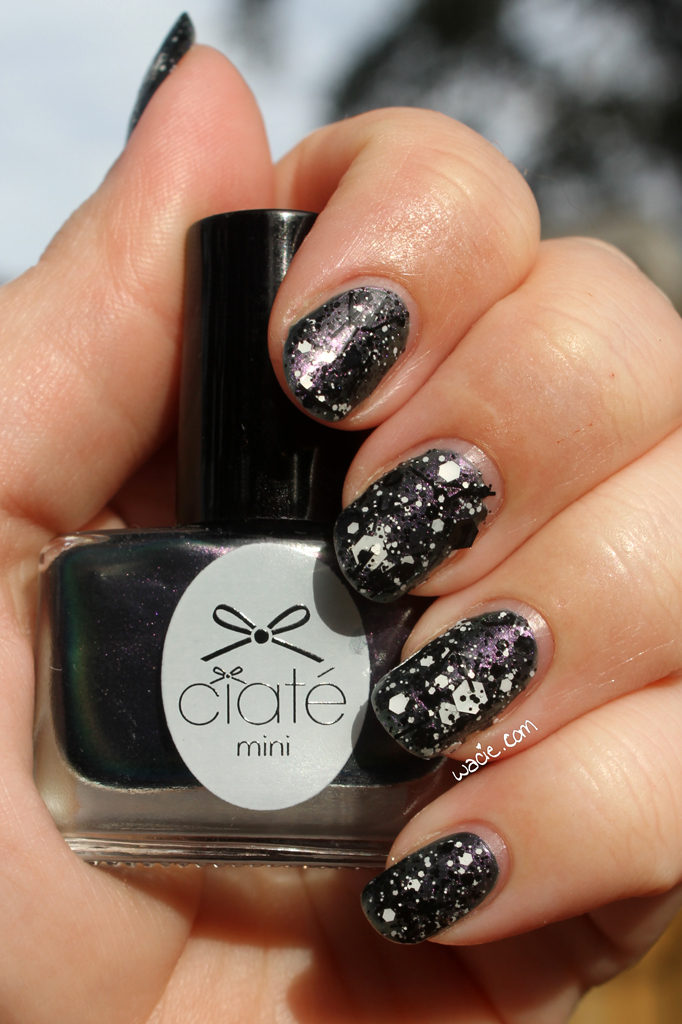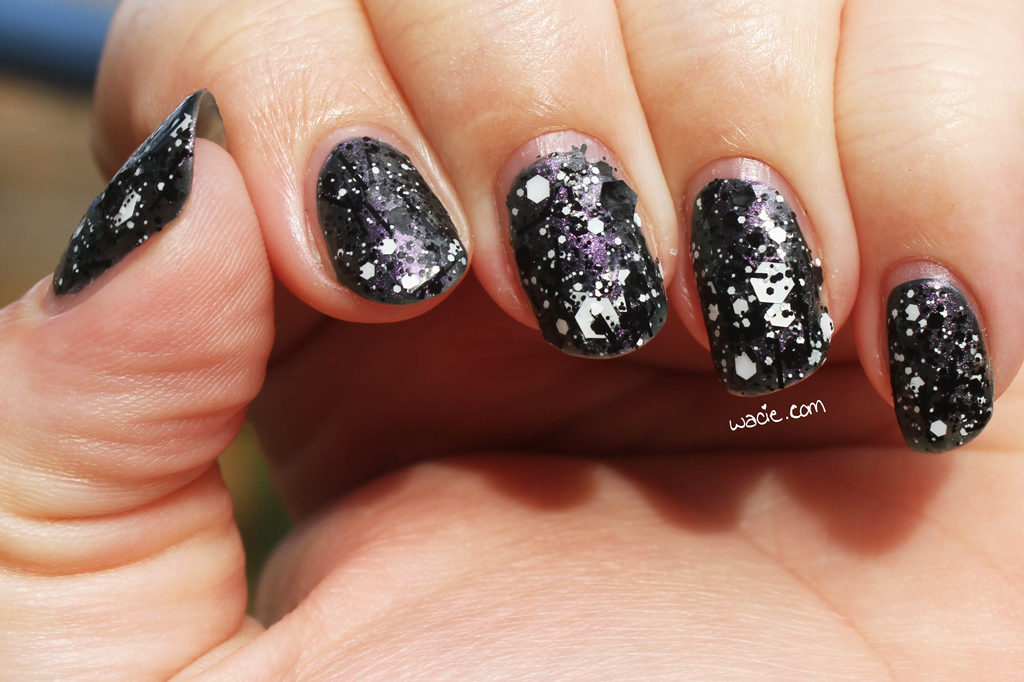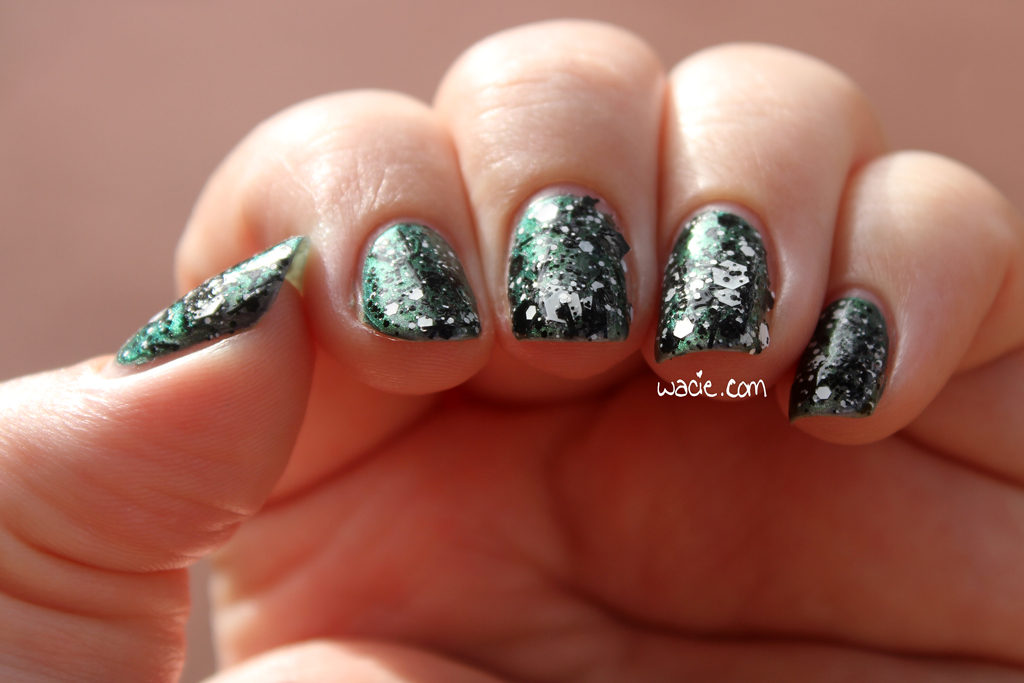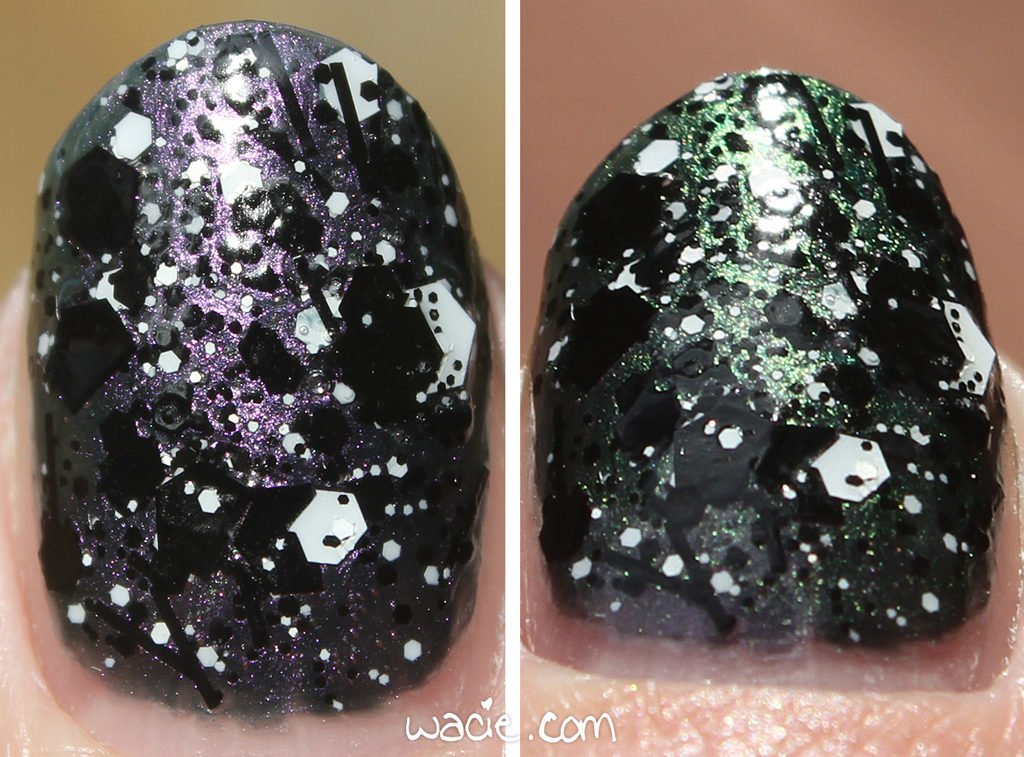 Starlet may be discontinued by Ciaté; other Ciaté polishes are available at Sephora. Hard Candy polishes are sold at Walmart.
I bought these polishes myself.