I really love this week's Manicure Monday. I paired these two together on a whim, not really knowing if they went together or not. This is one dabbed coat of Literary Lacquers's My Secret Garden over three coats of Revlon's Barely Blush, topped with one coat of Seche Vite.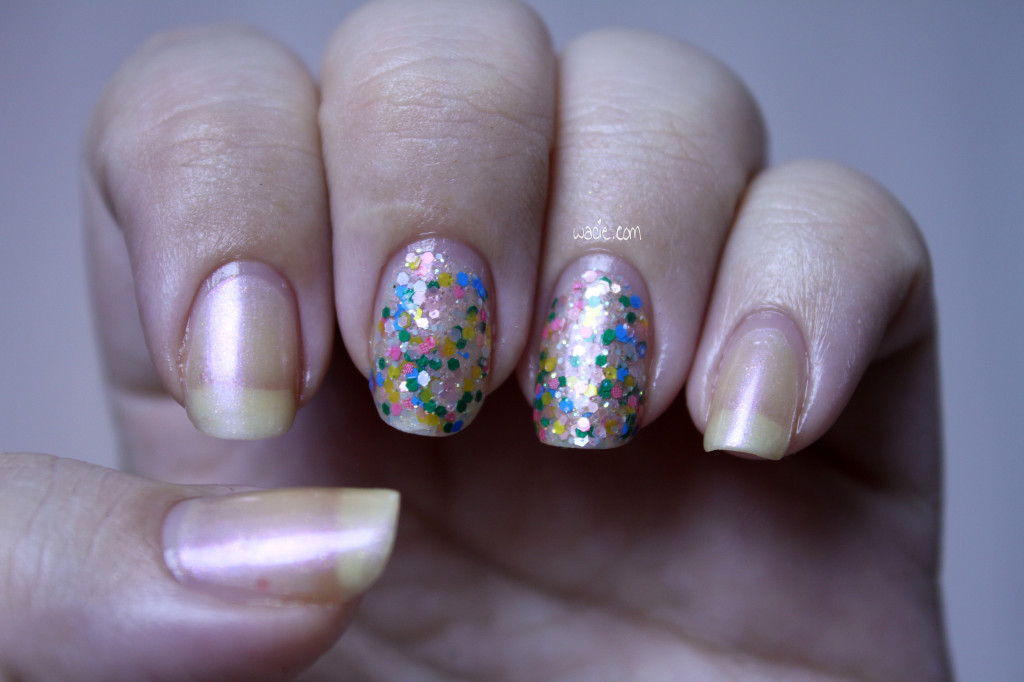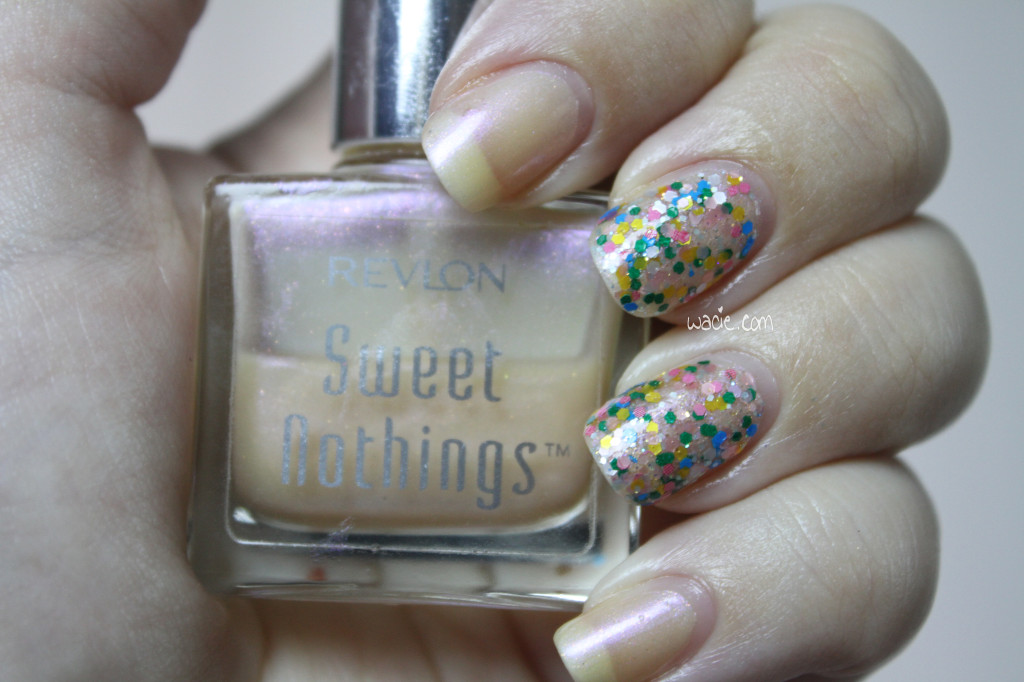 As you can see, Barely Blush is a polish I've had for a long, long time. I've raved about Revlon's Sweet Nothings collection before, and how easy they are to wear; even though they can be layered over anything and still look amazing, I've only ever worn them alone. I love the pearly, subtle shimmer over bare nails so much. Barely Blush is a sheer nude with a pink-to-purple shift and tiny iridescent glitters. I love it. I can't get over it.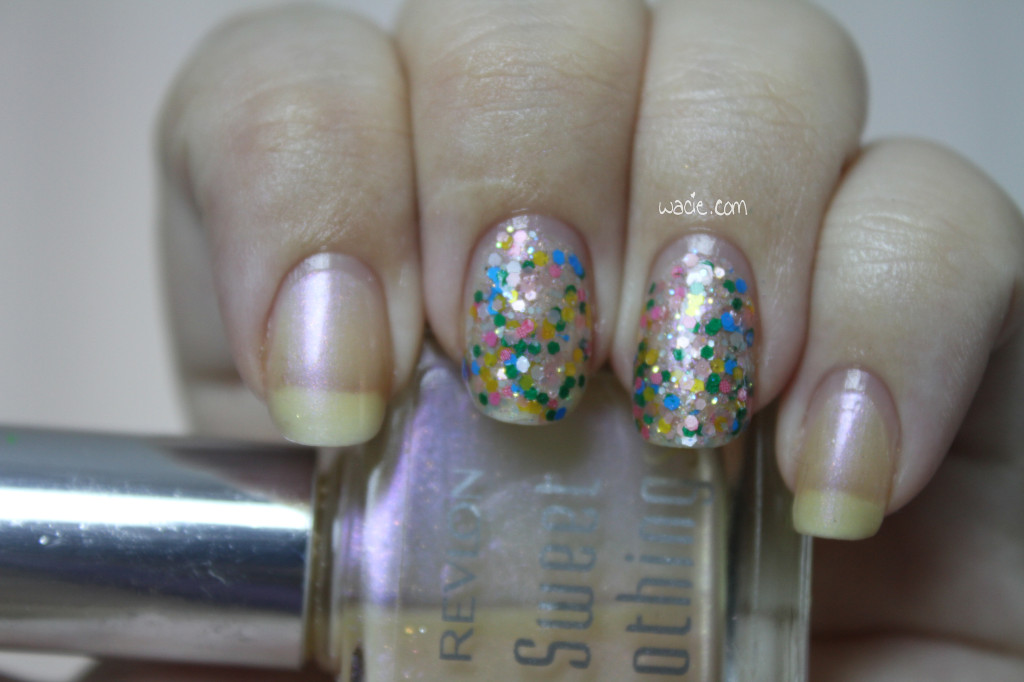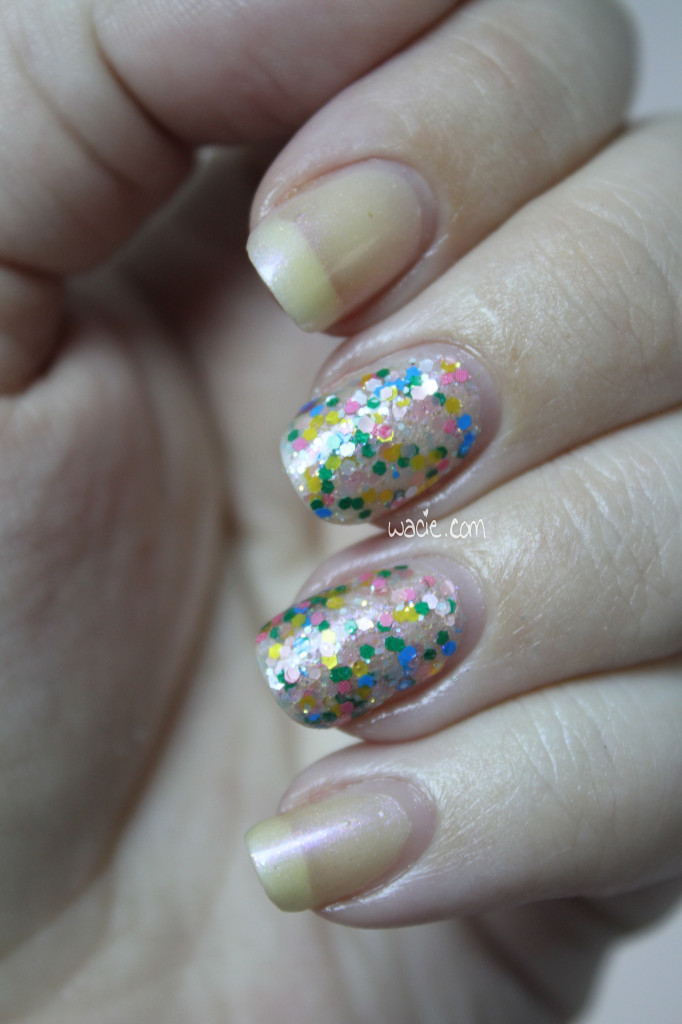 My Secret Garden from Literary Lacquers is a clear glitter topper with pink, lavender, blue, yellow and green matte hexes with iridescent sparkles. I was afraid the glitter would overpower the softness of the base color, and that the base color wouldn't be a strong enough foundation for it. I'm so glad I was wrong. The bright glitters definitely stand out, but I don't think it takes too much away from the rest of the manicure. It also looks very nice over Barely Blush: the twinkly glitters in My Secret Garden and the pink pearl shimmer in Barely Blush lift each other up quite well. It's like a marriage made in polish heaven.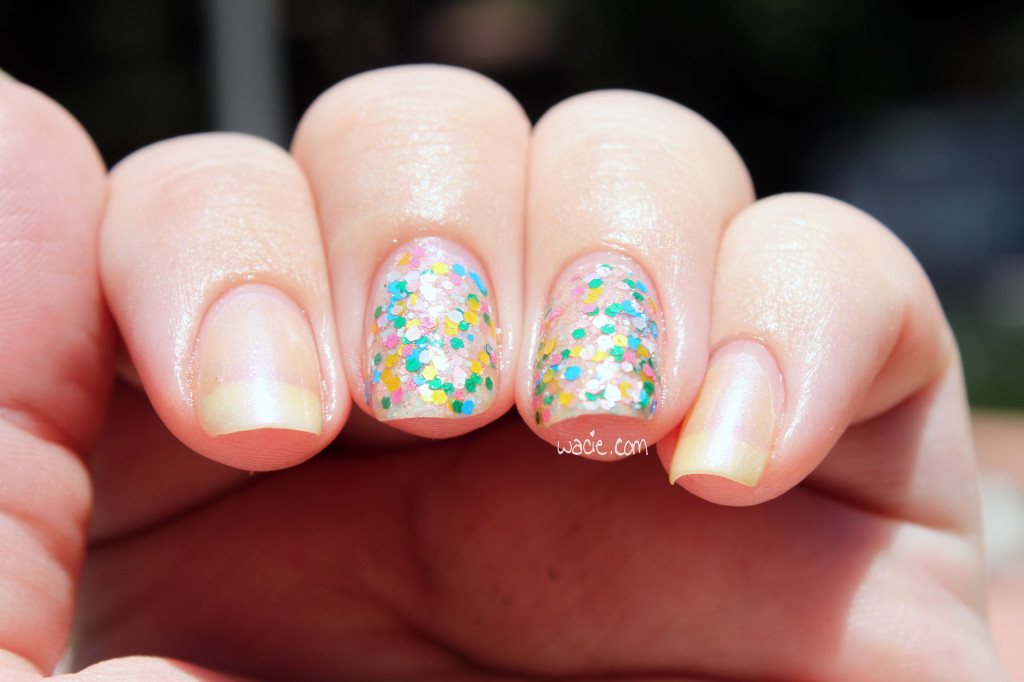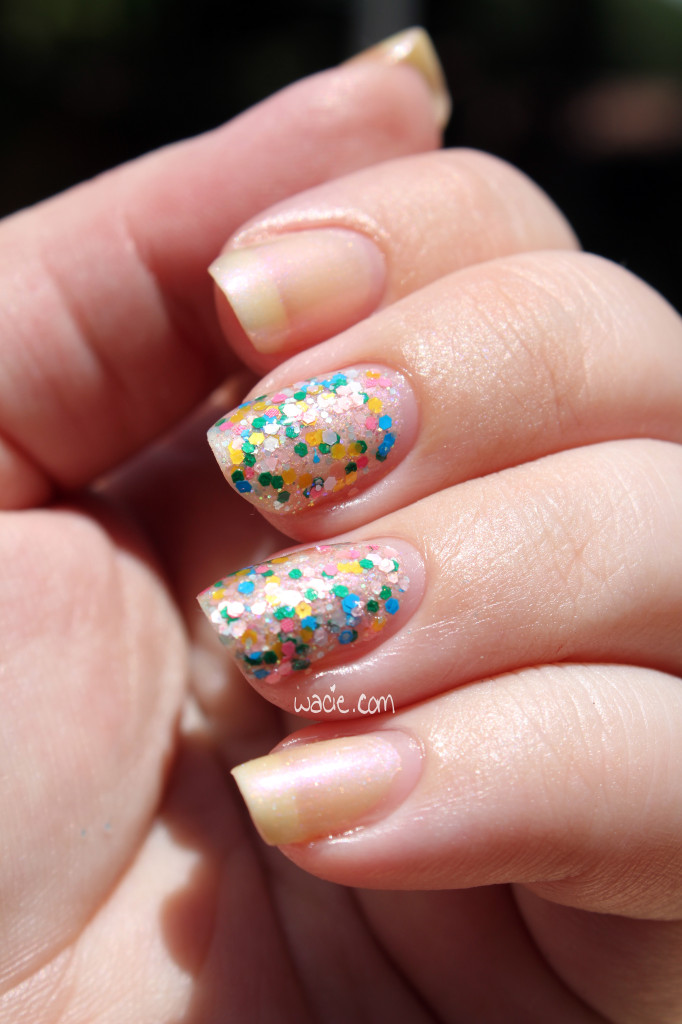 I'm also going to say this counts for the Summer of Untrieds Challenge, since this is the first time I've used My Secret Garden, and it's the first time I've featured Literary Lacquers on the blog. Everybody wins.