Day Six of the Summer Untrieds Challenge is orange, and my first untried orange on the polish list is Ciate's Hopscotch, so here we are. I have a ton of untried Ciate polishes from their advent calendars and various nail art kits, so I'm excited to finally use one. I'm wearing three coats of Hopscotch with one coat of Seche Vite.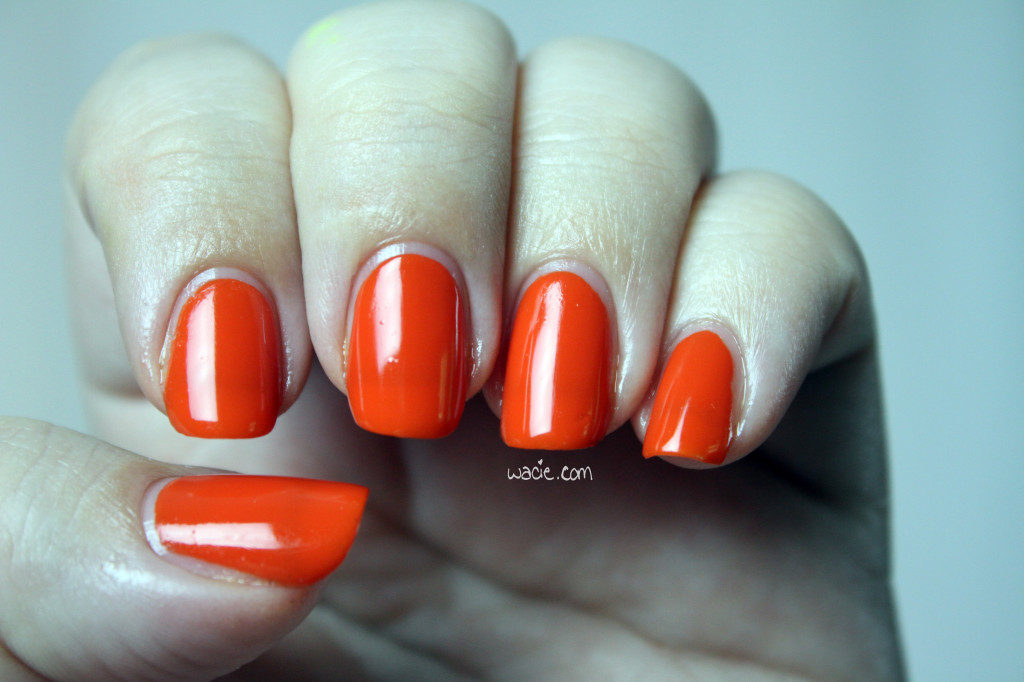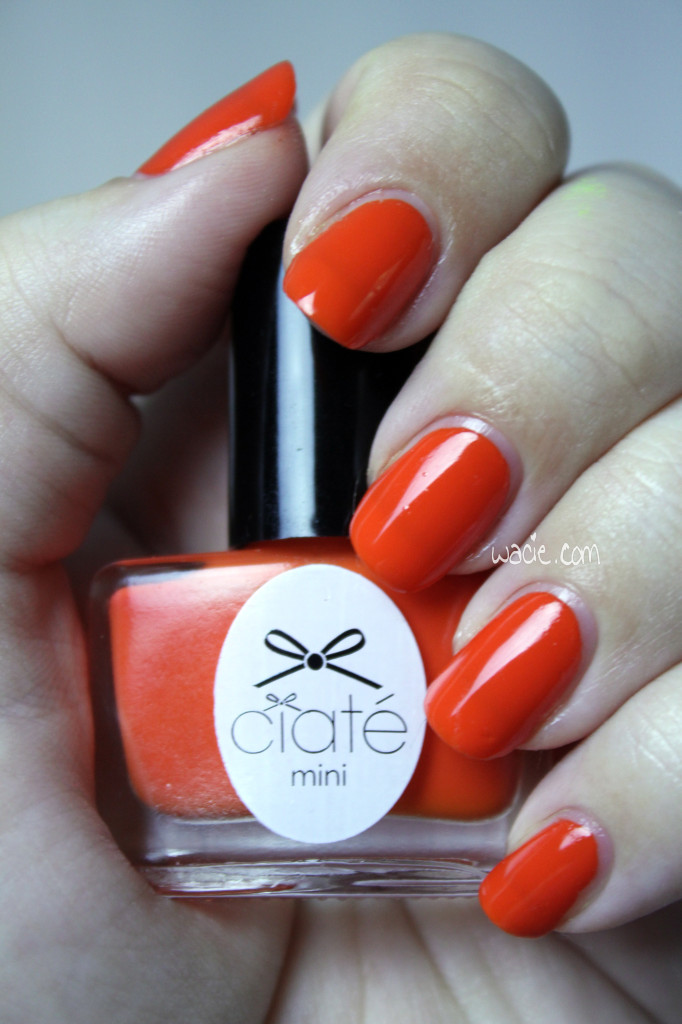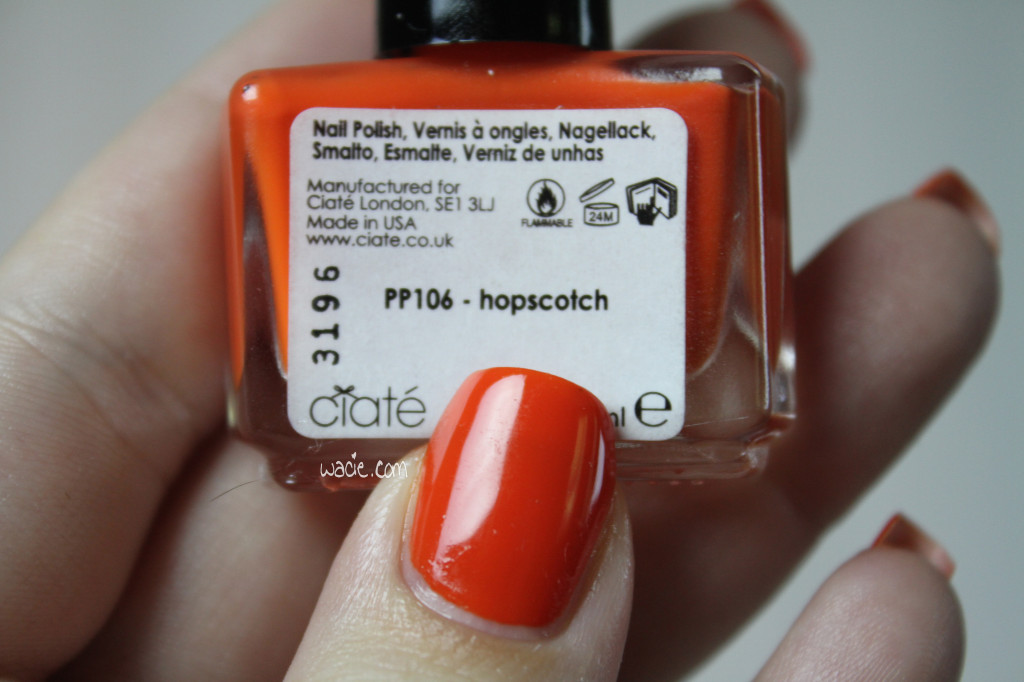 This one varies a bit in different lighting conditions. In my office, it looks pretty orange, but in the studio, it's a tomato red. I liked the formula and consistency of the polish, it applies evenly and easily. It dries with a very shiny finish, almost shiny enough to go without a top coat. My one complaint is that it's still sheer enough after three coats that my nail line is still visible; this is something that's not too obvious in photos. It's not a bad thing, really; I'd hoped for more opacity.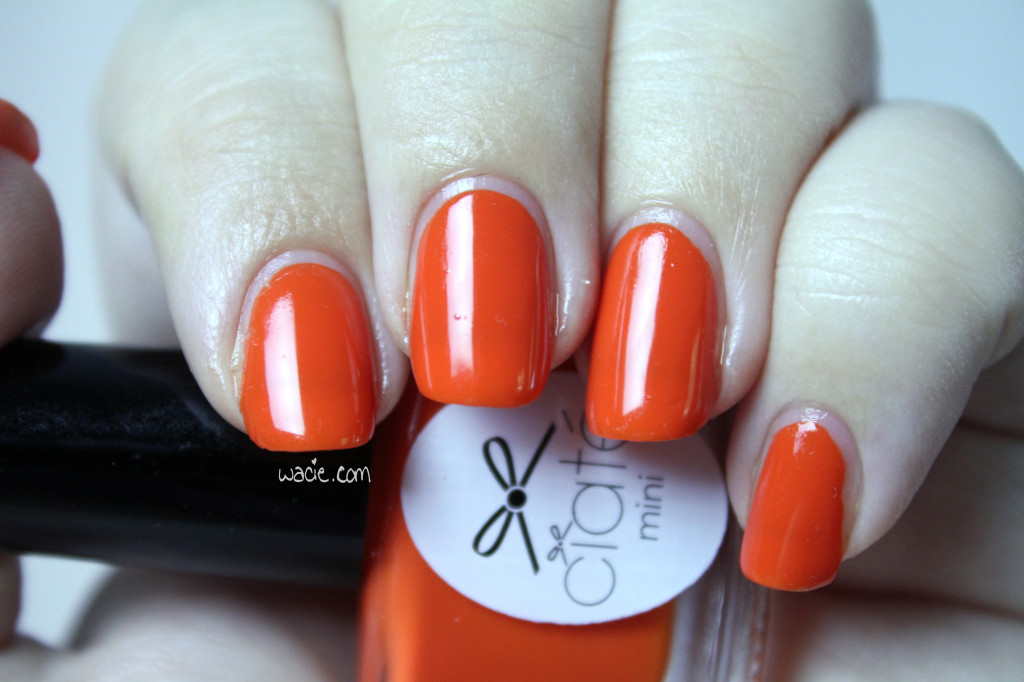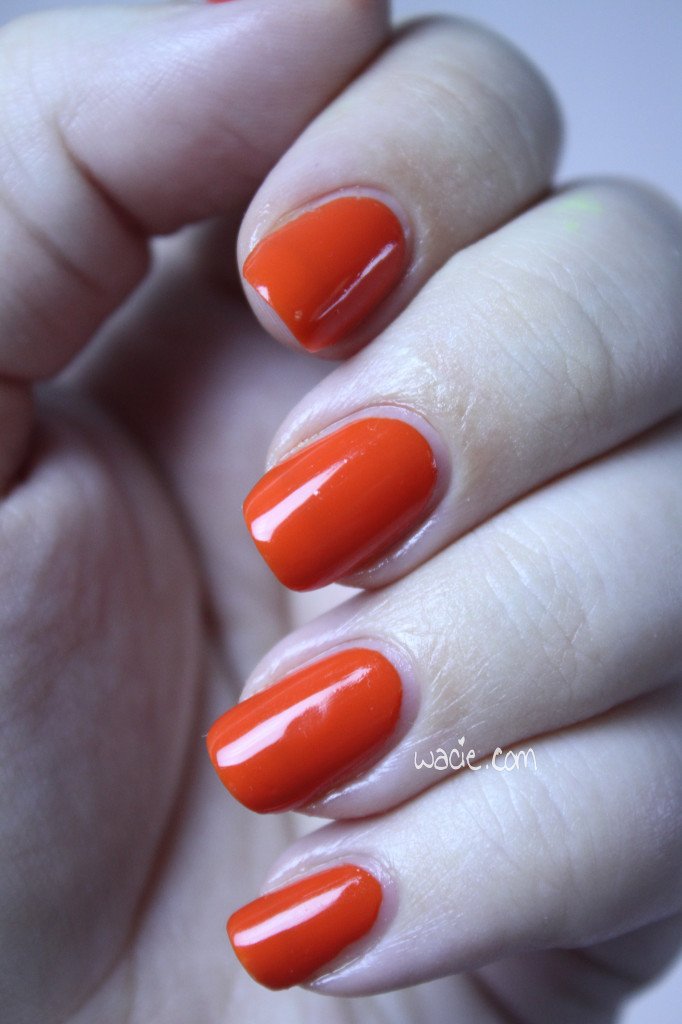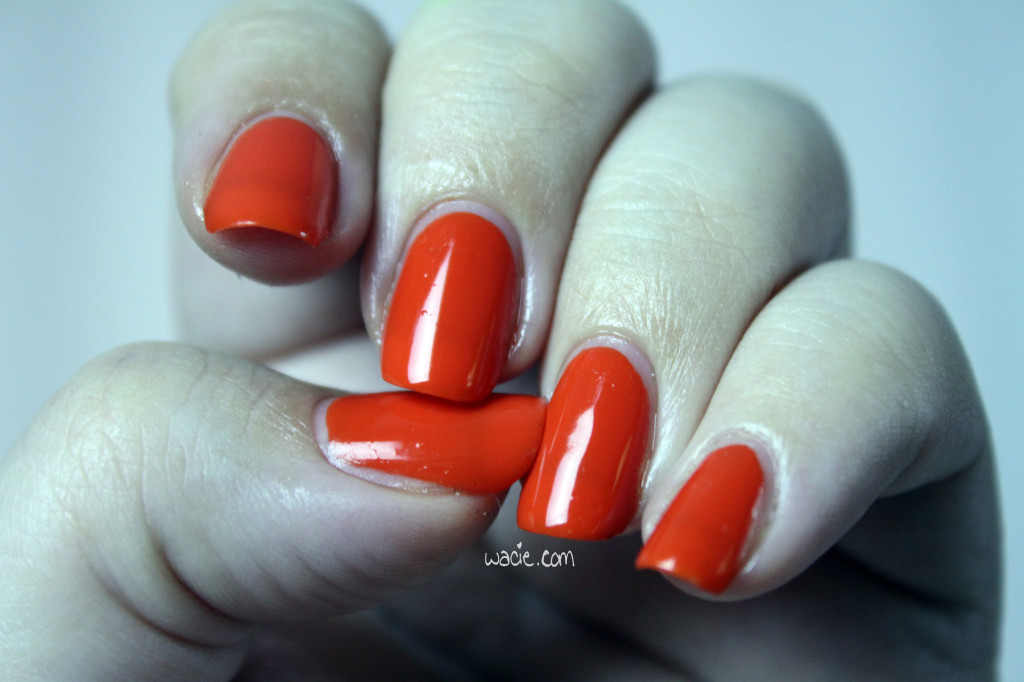 I love orange polish, and this is one I definitely want to revisit in the future.