I'm taking a brief break from the Summer of Untrieds Challenge to bring you the regularly scheduled Swatch Saturday. I'm still working through my American Apparel neons haul, and I'm still having a ton of fun with them; I like each one better than the last. This week, I'm wearing three coats of Neon Yellow. My pinky and ring nails have white polish beneath the neon. All nails are topped with one coat of Seche Vite. Photos were taken indoors and outdoors.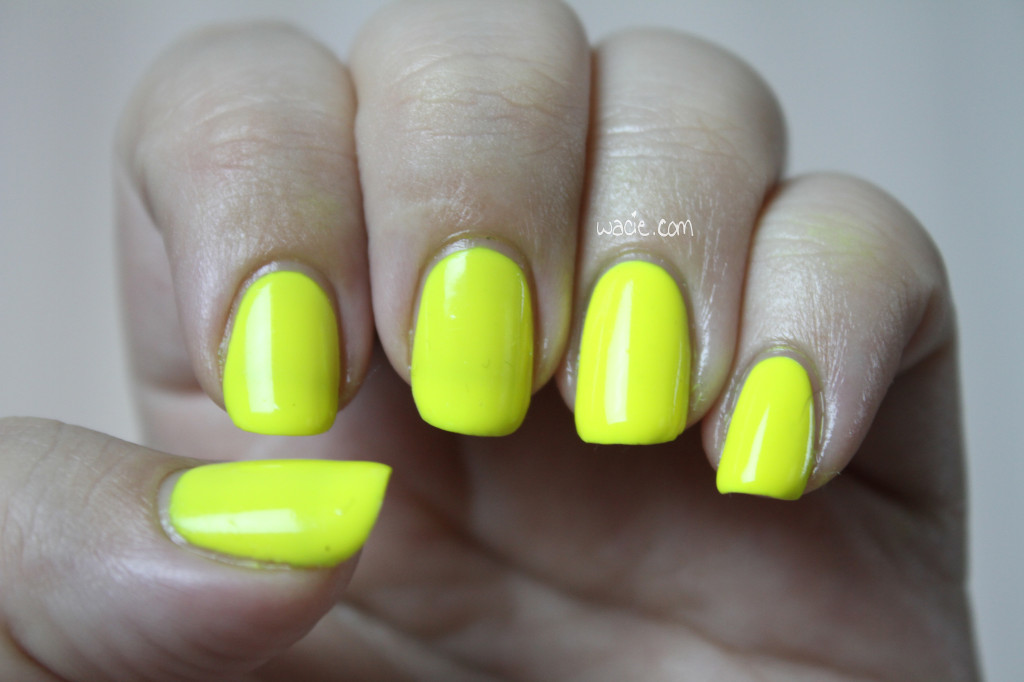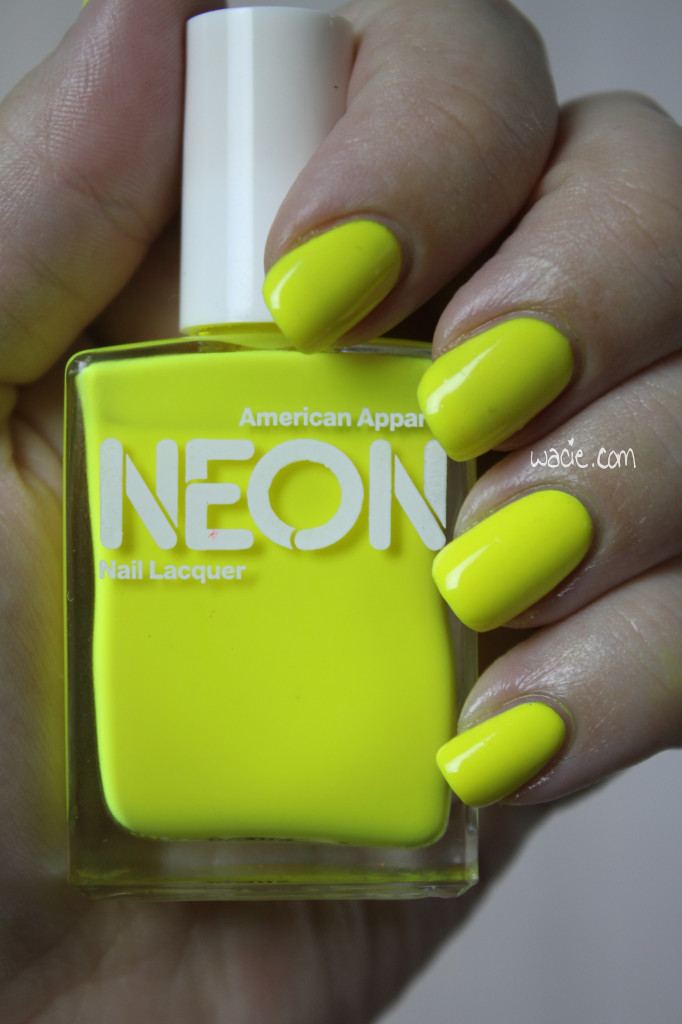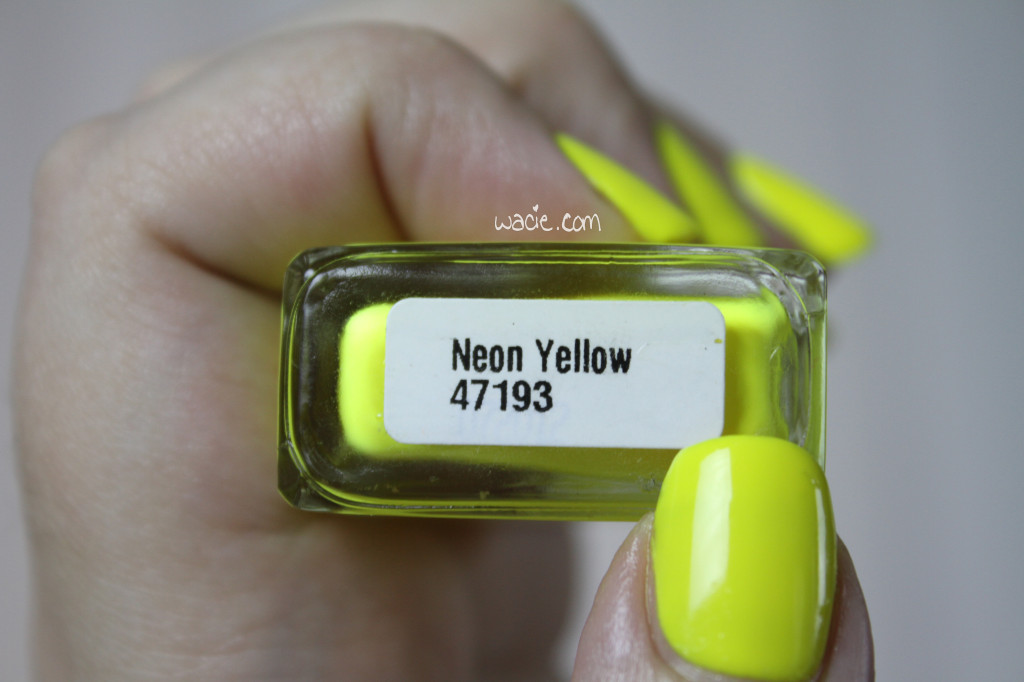 So this polish is a little different from the others I've worn so far. This one has the most discernable difference between the nails with the white undies and the ones that don't. This difference is especially visible in my outdoor shots; on the index and middle nails, it's duller, more greenish, and more transparent than the other two. It's like lemon and lime. While the white undies makes a difference, though, I'm not sure which I like better. The white foundation gives the color some solidity, but I like the color of the foundation-less nails.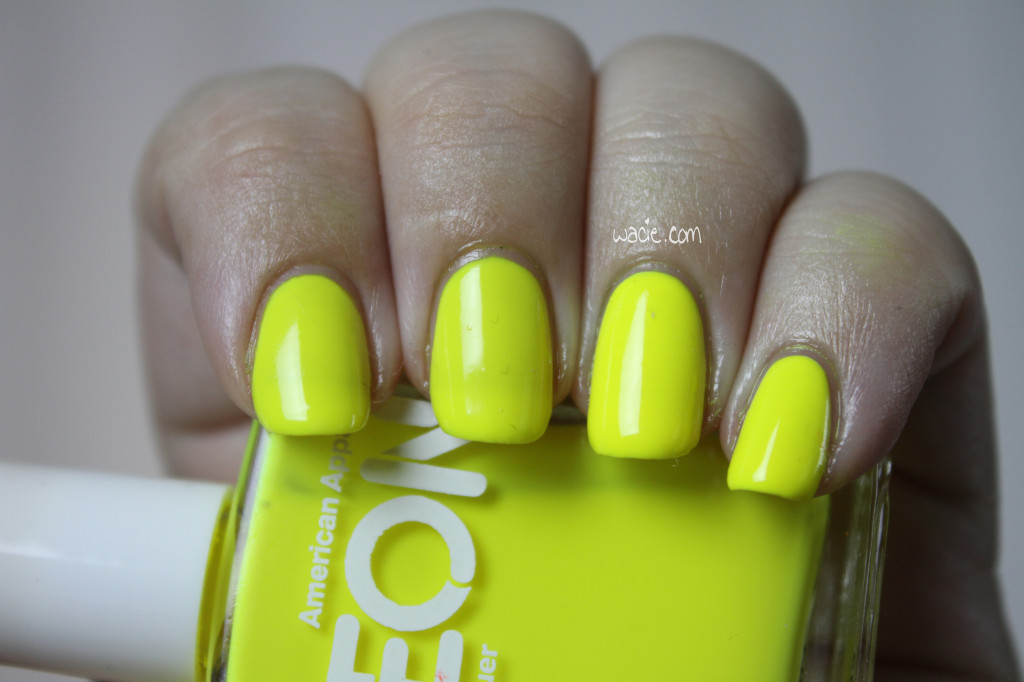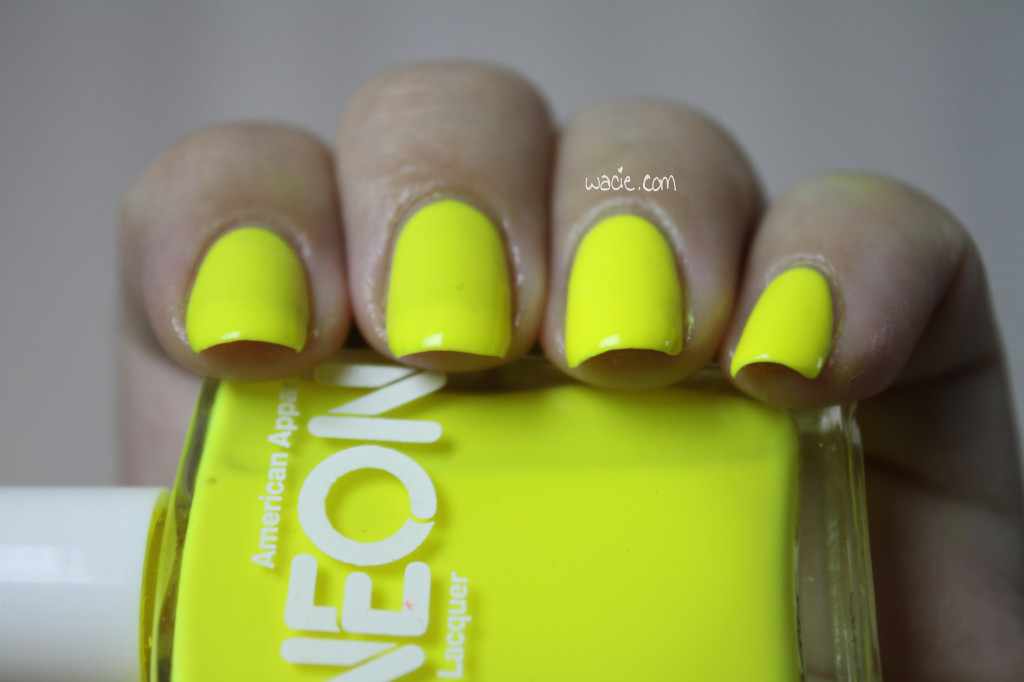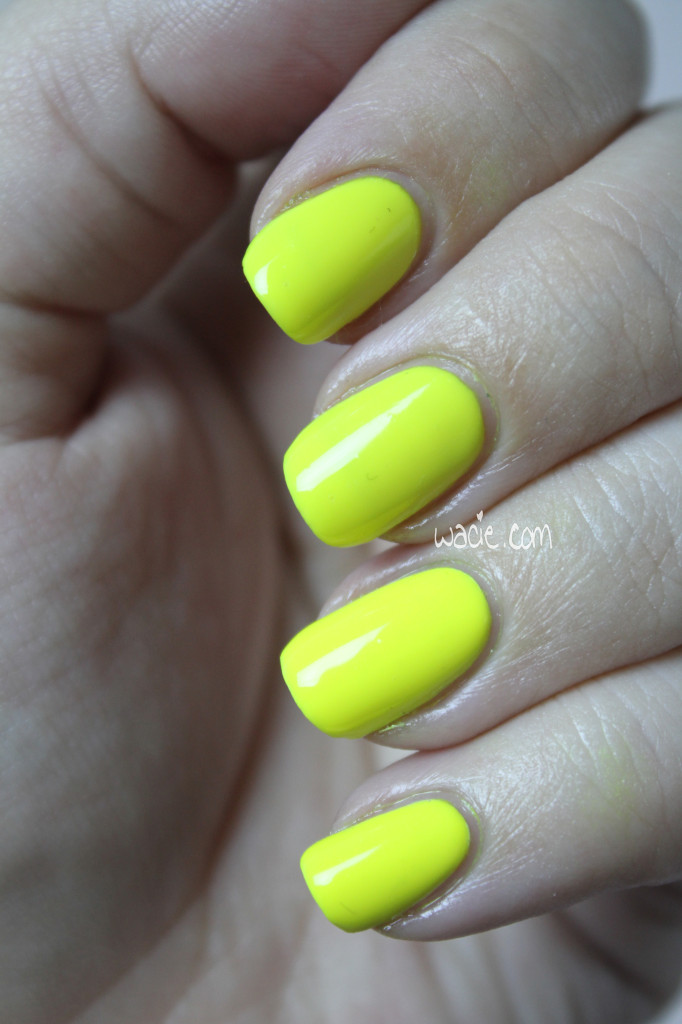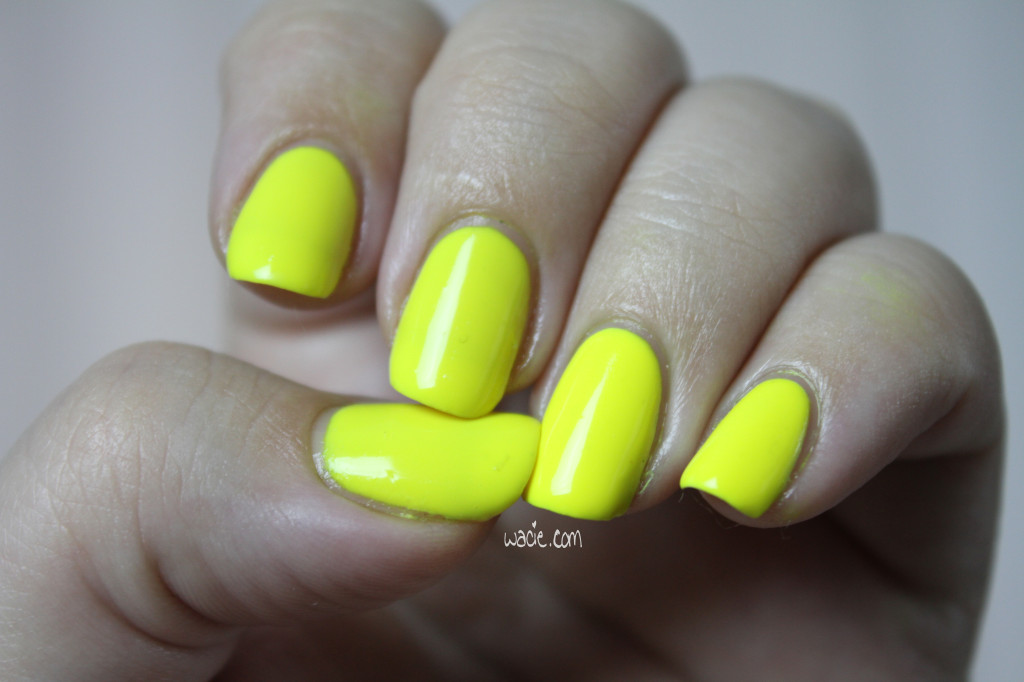 This is the best neon yellow I've used so far. All the ones I've tried before have been really thin and streaky and basically require three coats over white polish. This one has a great formula and covers well, even though I think it's a little thinner than the other neons from this line. Despite that, you still get a great look. If you buy any neon yellow polish this summer, make it this one. Seriously, I can't stop staring at these. They're so loud!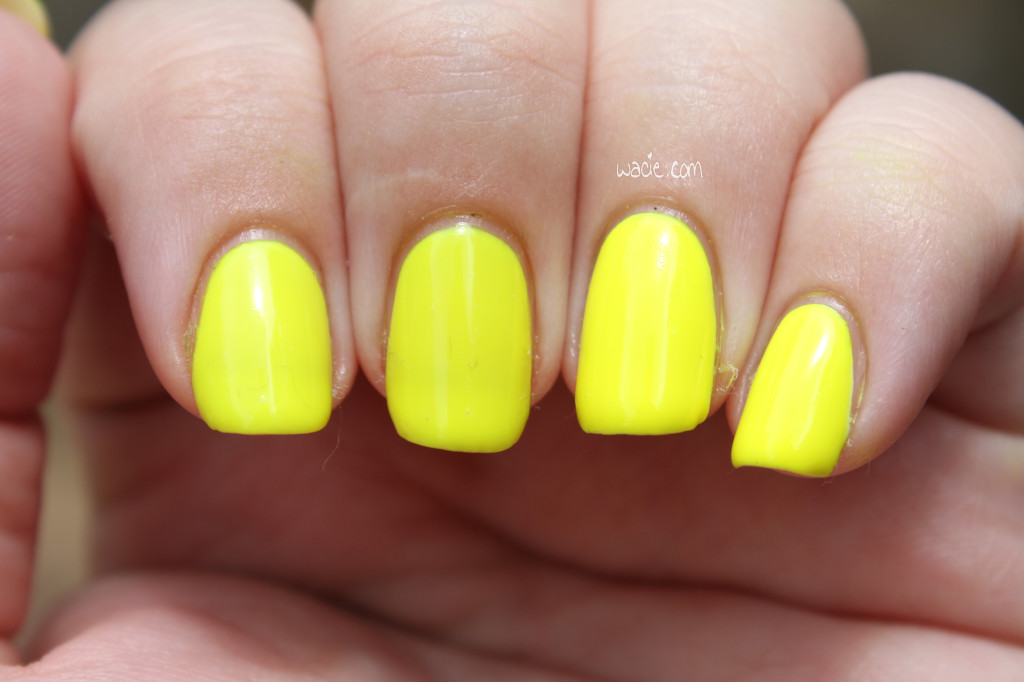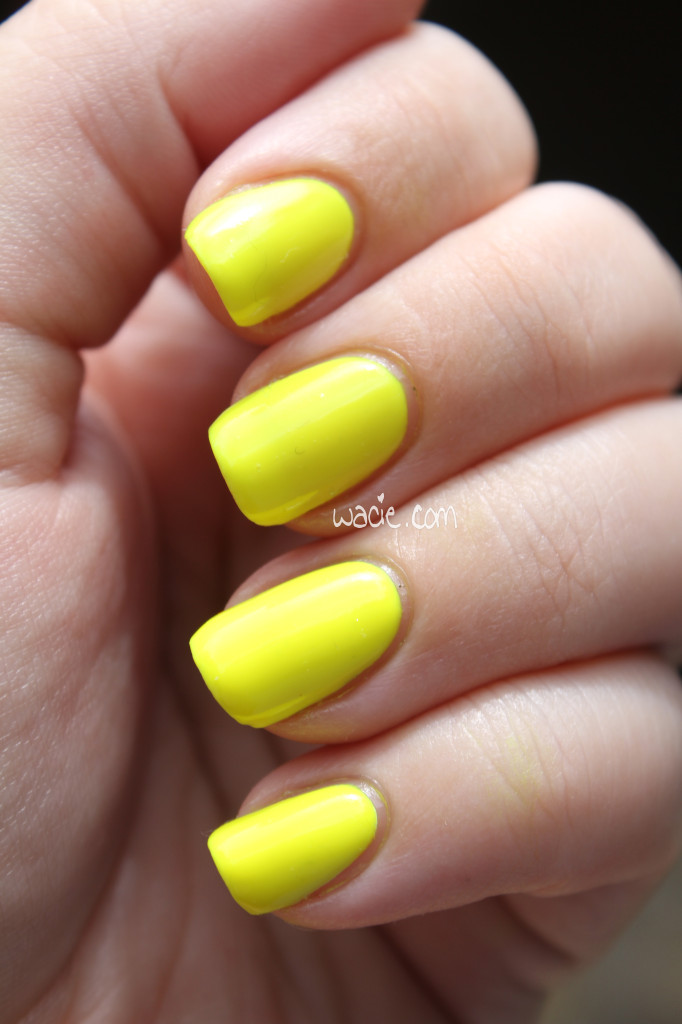 I really love these neons a lot. I'm a little sad I only have two more to go.