The polish I chose for the challenge today is another recent acquisition from my vacation; I bought this and a few others from the Times Square Sephora. This is Candy Shop from Deborah Lippmann; I'm wearing three coats with one coat of Seche Vite.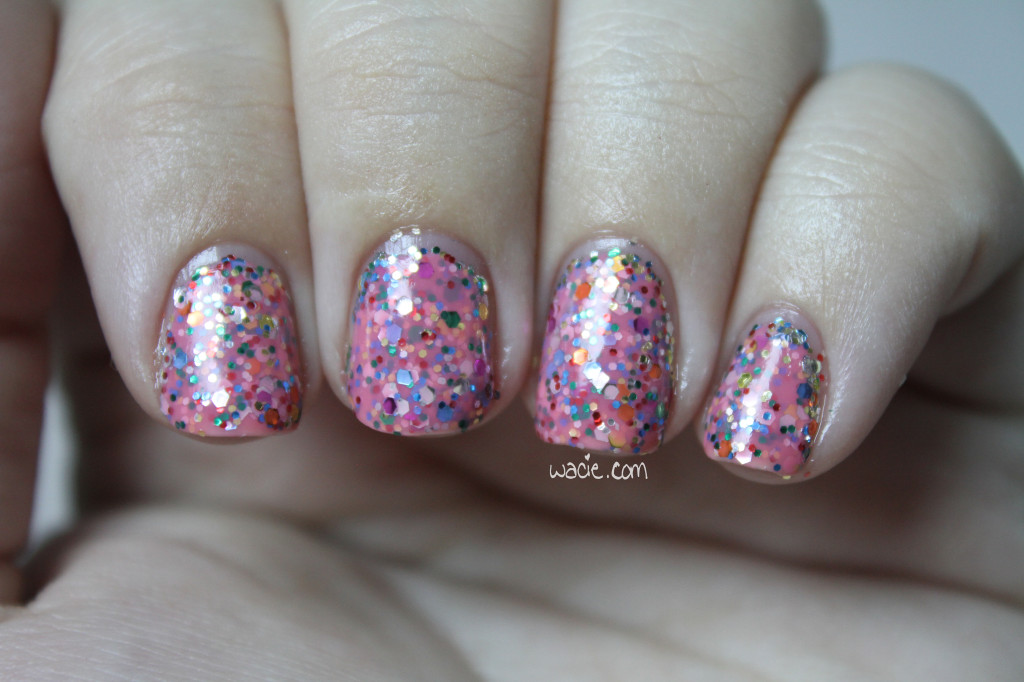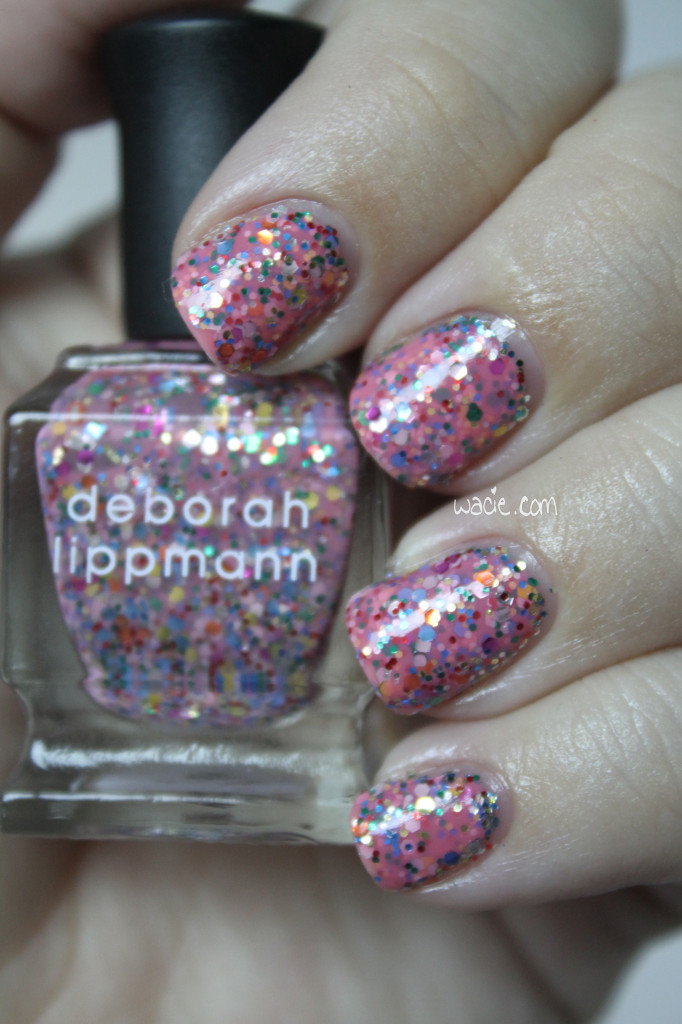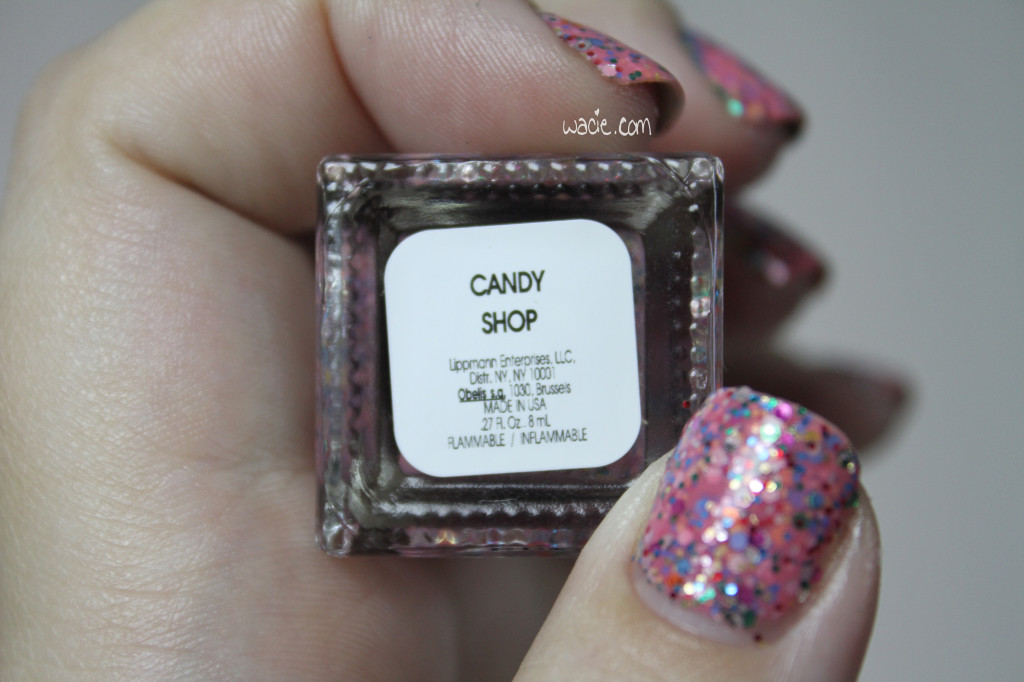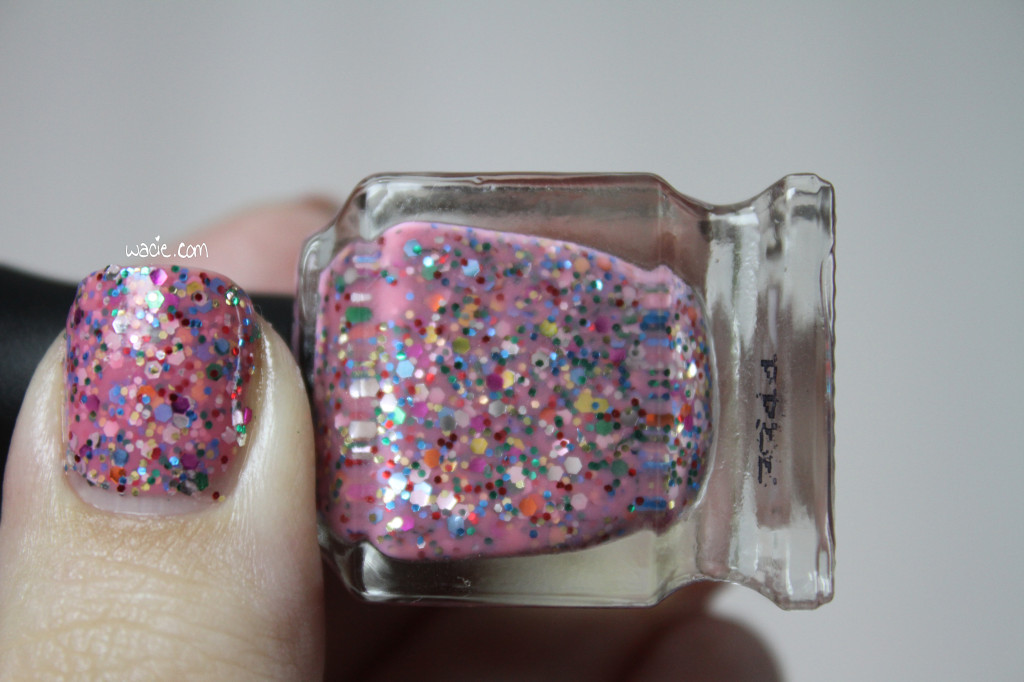 Candy Shop is a pink crelly with a rainbow of glitter, very similar to China Glaze's It's a Trapeze. I love these glitter crellies; they are always so cute and sparkly without being too flashy. What I don't love is trying to clean my cuticles up with these; I never get clean, sharp edges.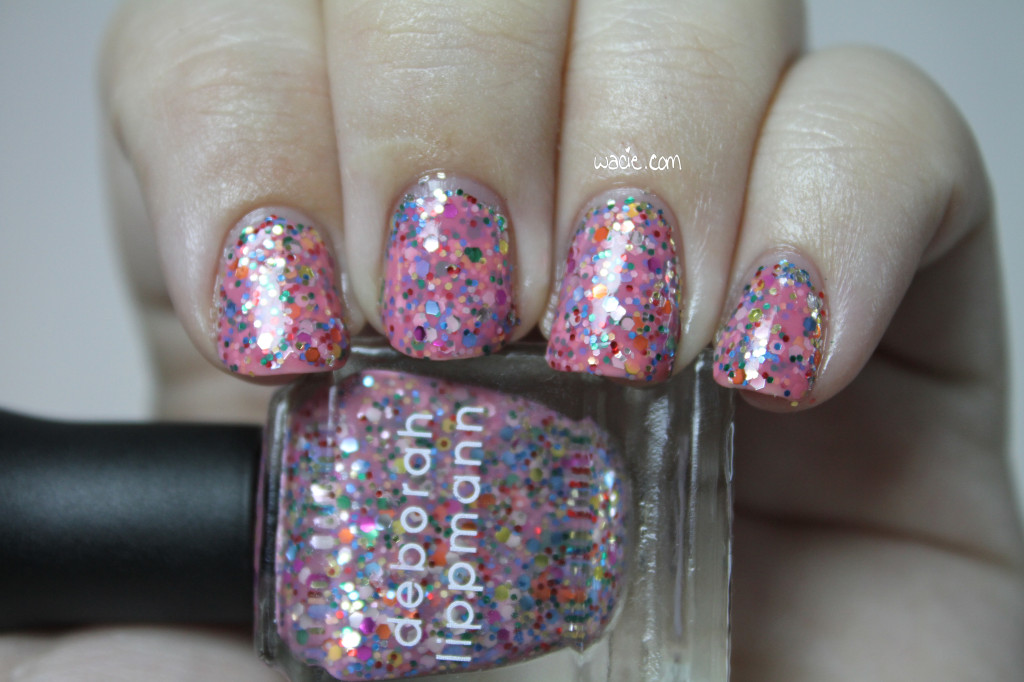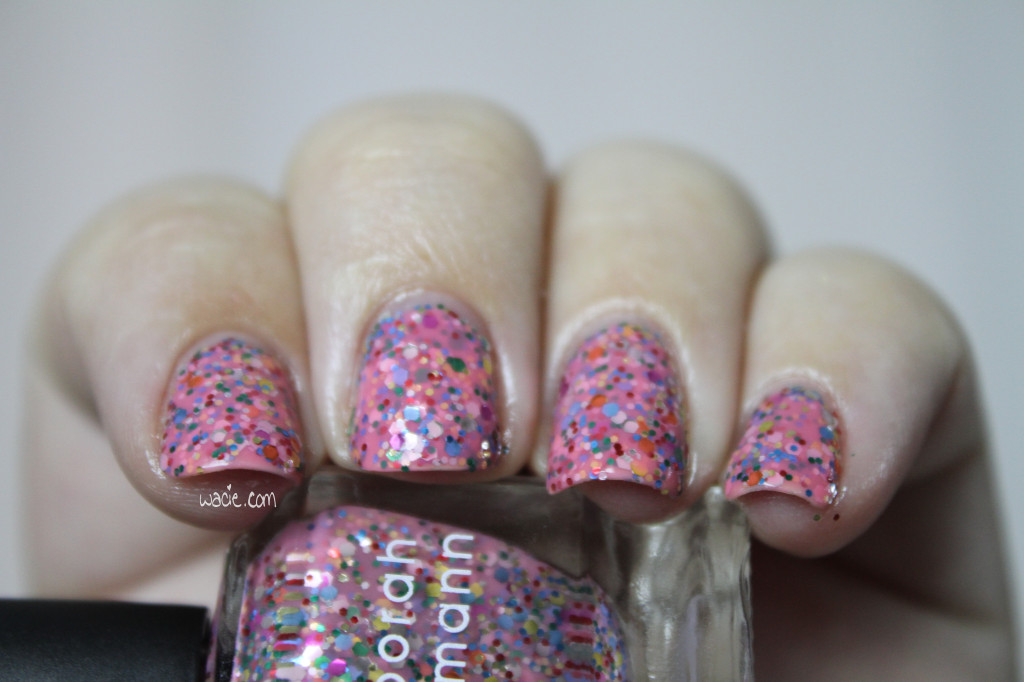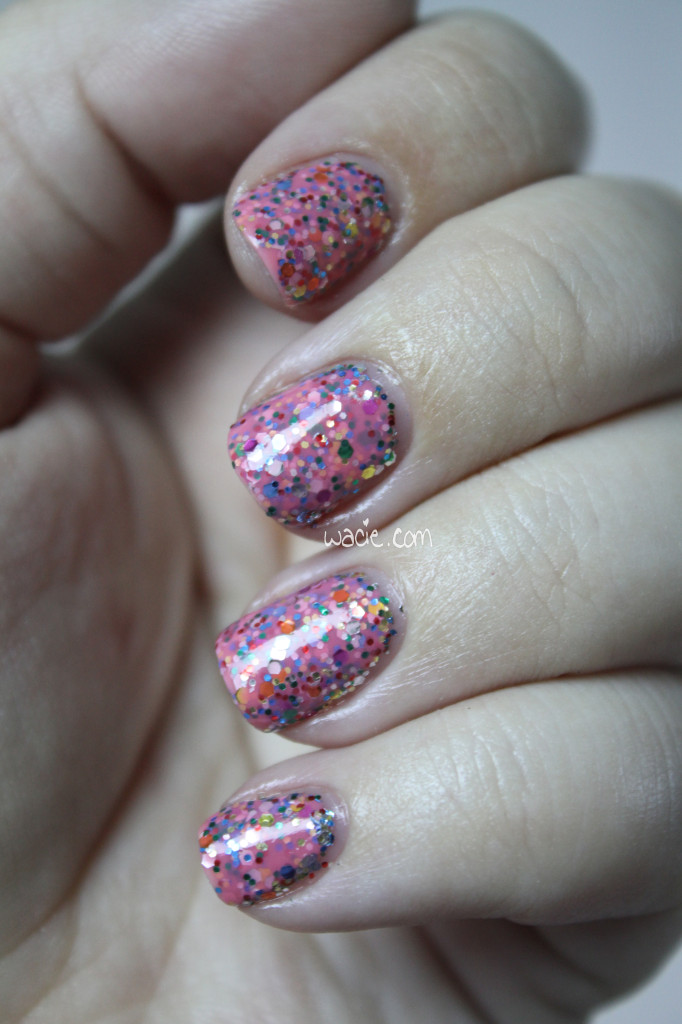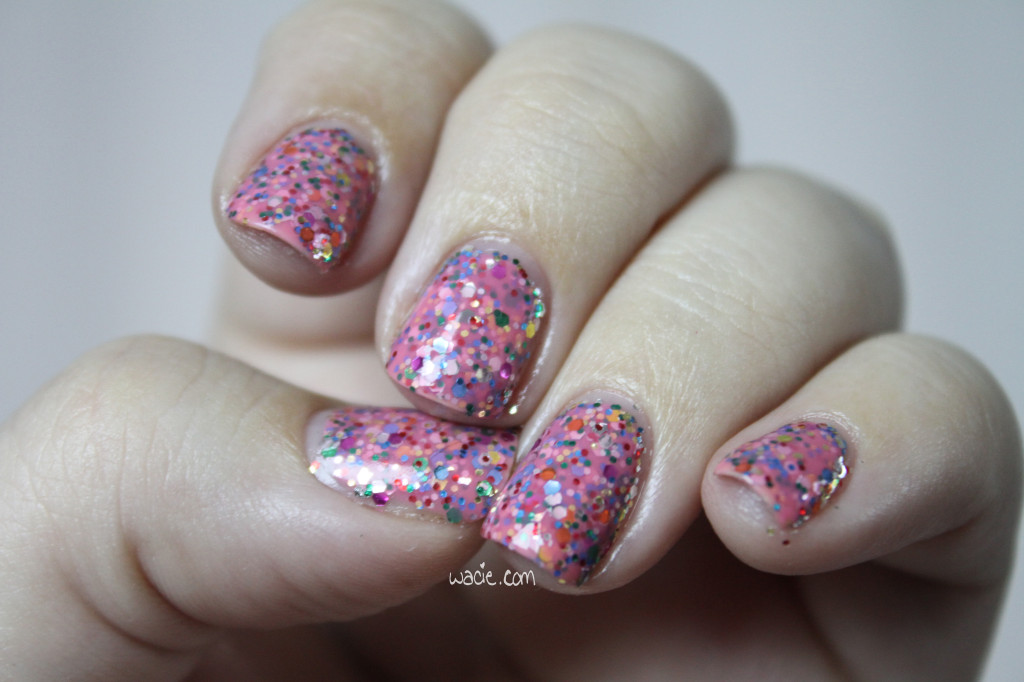 Even though it was overcast, I took a couple outdoor shots anyway, and they turned out pretty well. There's a nice shine from the glitter, and you can really see the dimension in the layers.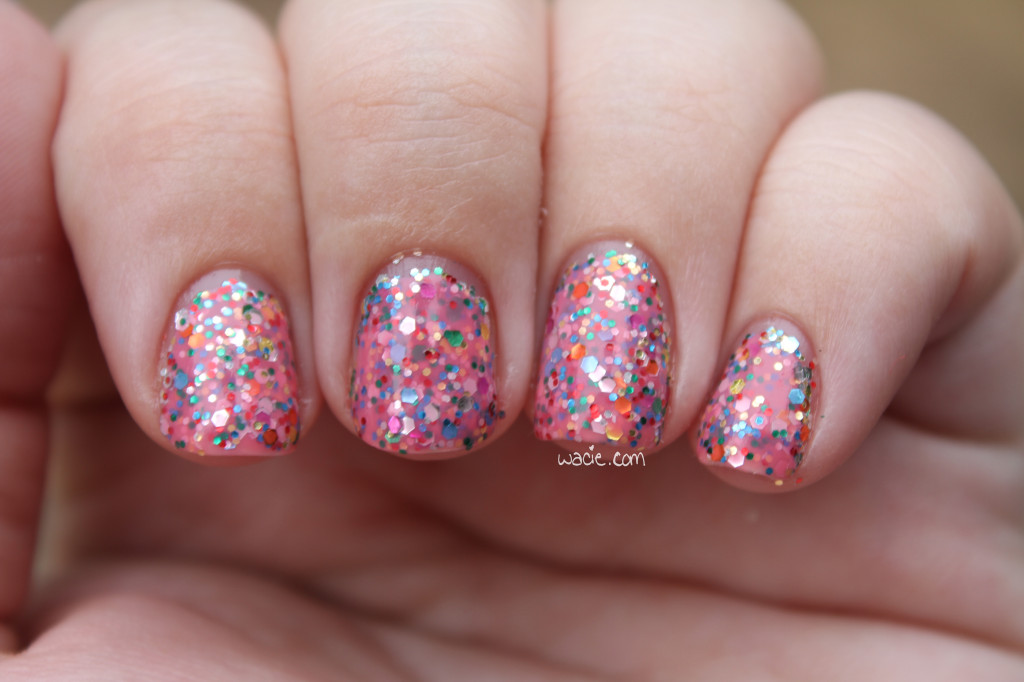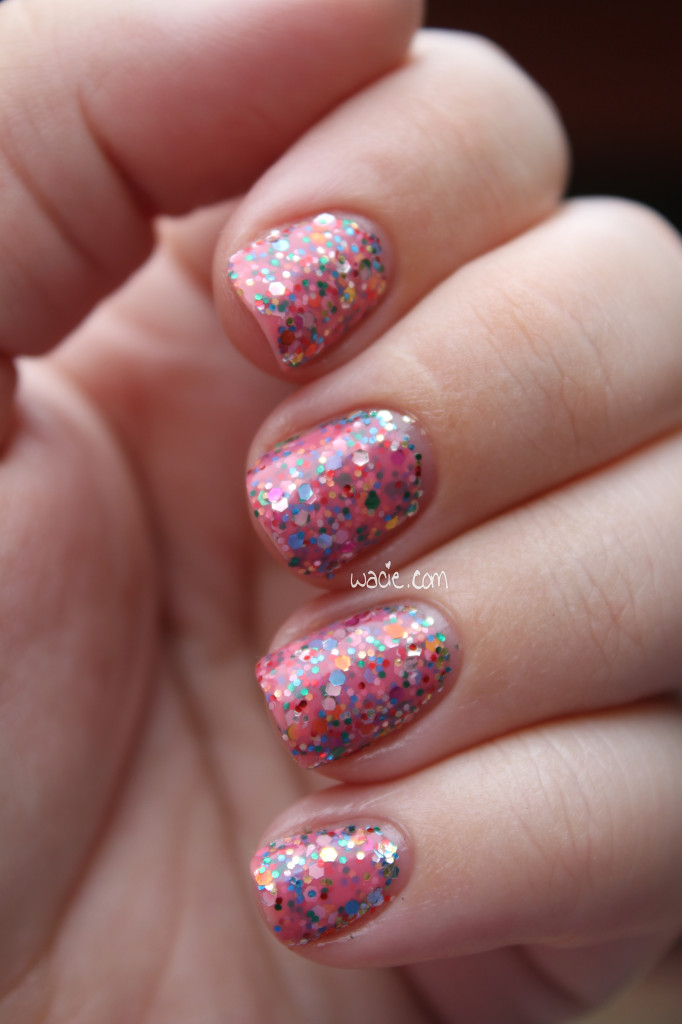 Despite the mess, this polish is fun and cute. I almost feel bad that I won't be wearing it for very long. Good thing it's going to be impossible to take off tomorrow.