Day 20 of the Summer of Untrieds calls for multichromes and shifters, and I decided to use Yes, Master from Digital Nails. It's a magical dark teal duochrome that goes all the way from green to pink. I'm wearing three coats with one coat of Seche Vite.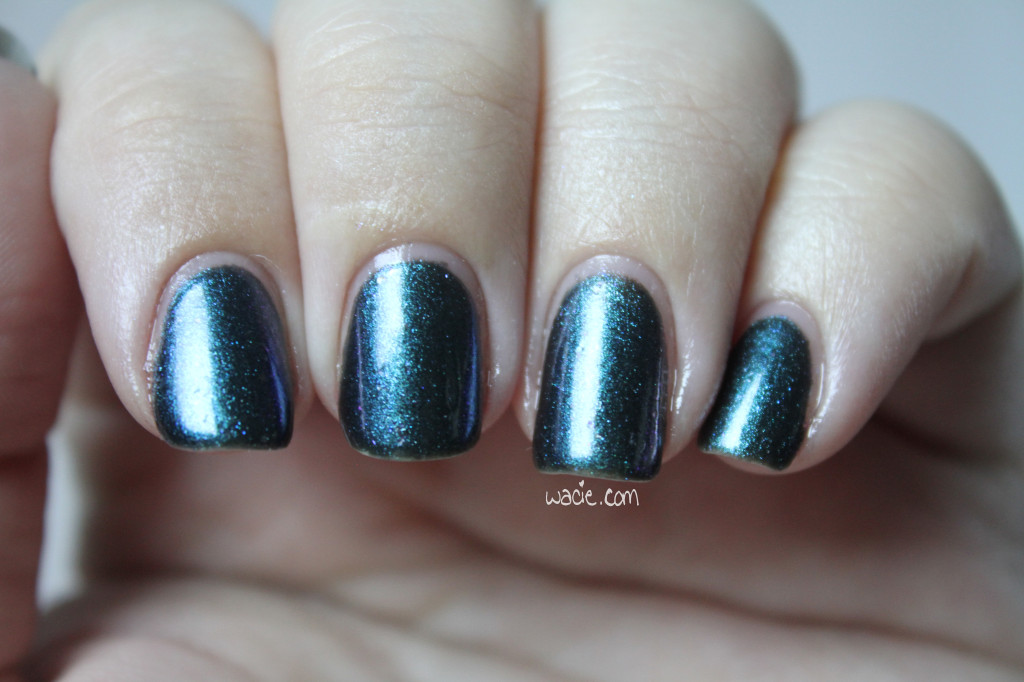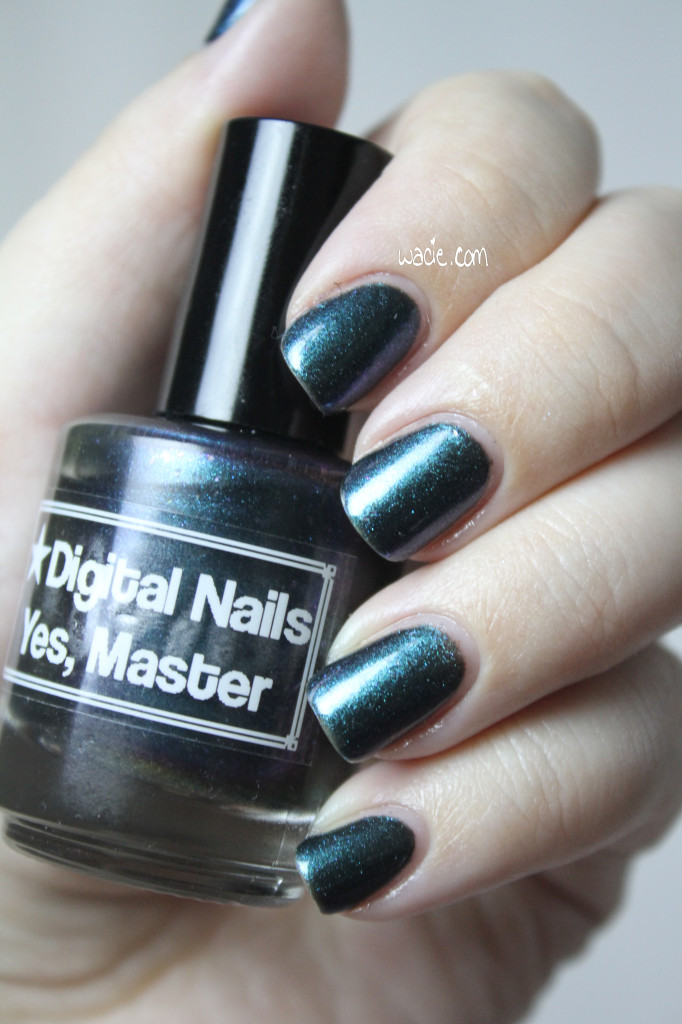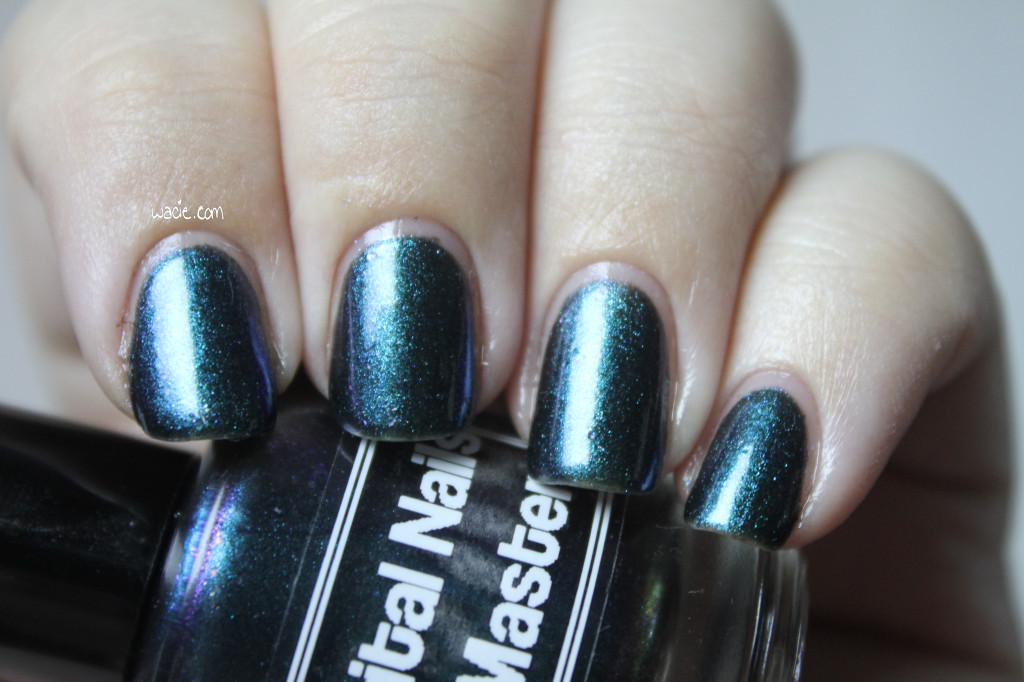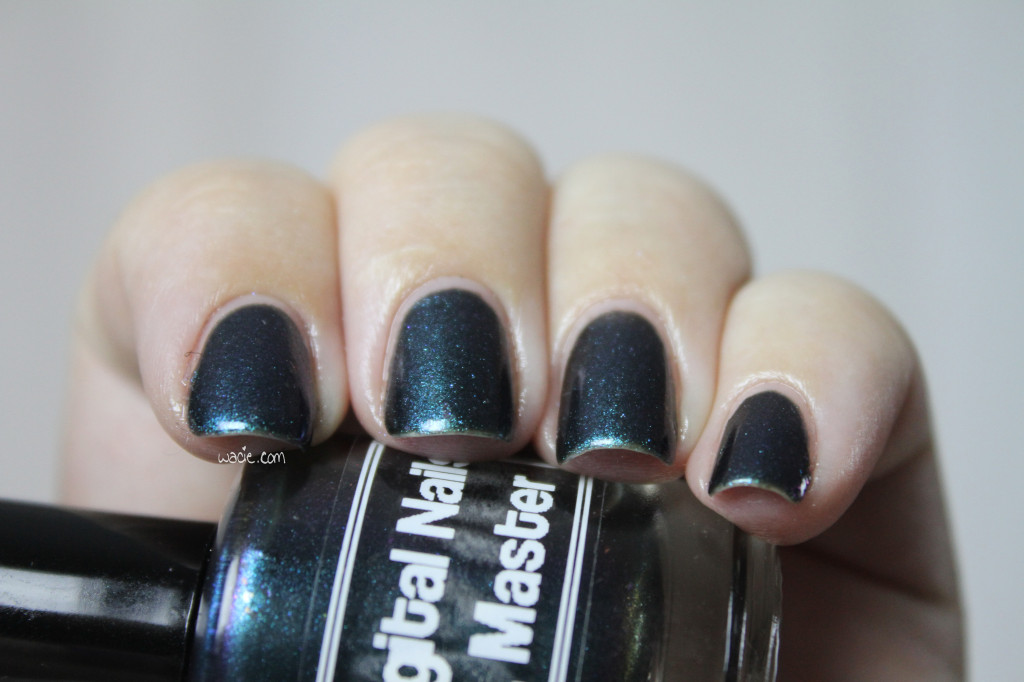 Yes, Master is easy to apply, though the consistency is a little thick, probably due to all the shimmer and fine little sparkles in it. It does dry quickly though, which is definitely a plus. Cleanup is easy, too; usually polishes with teeny little sprinkle glitters are a pain to clean up with a brush. Overall, this is a really well made polish as well as beautiful.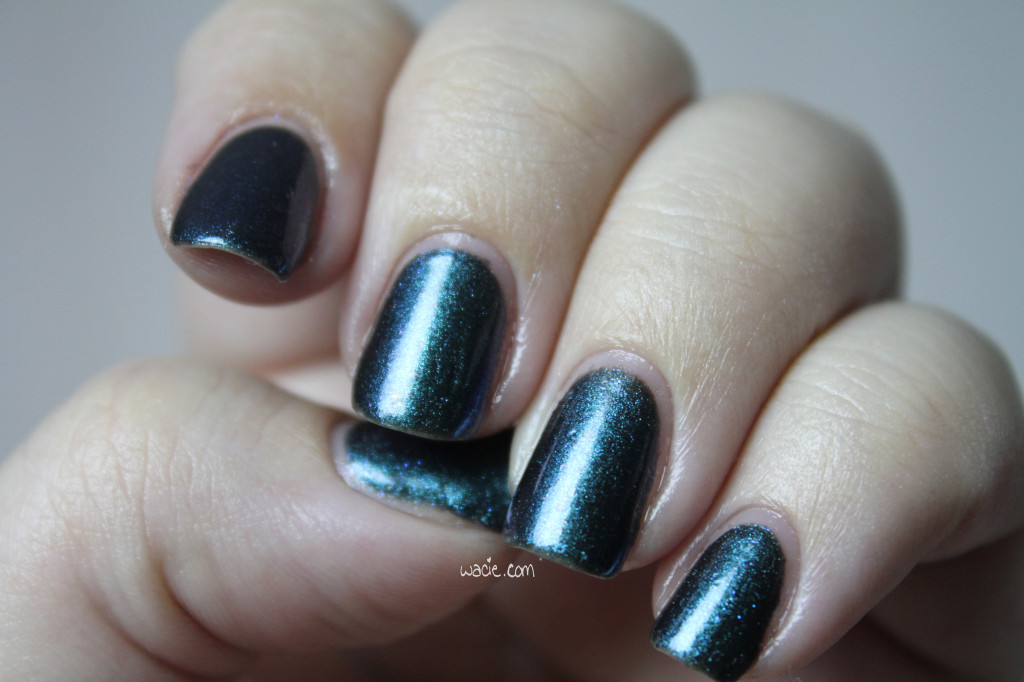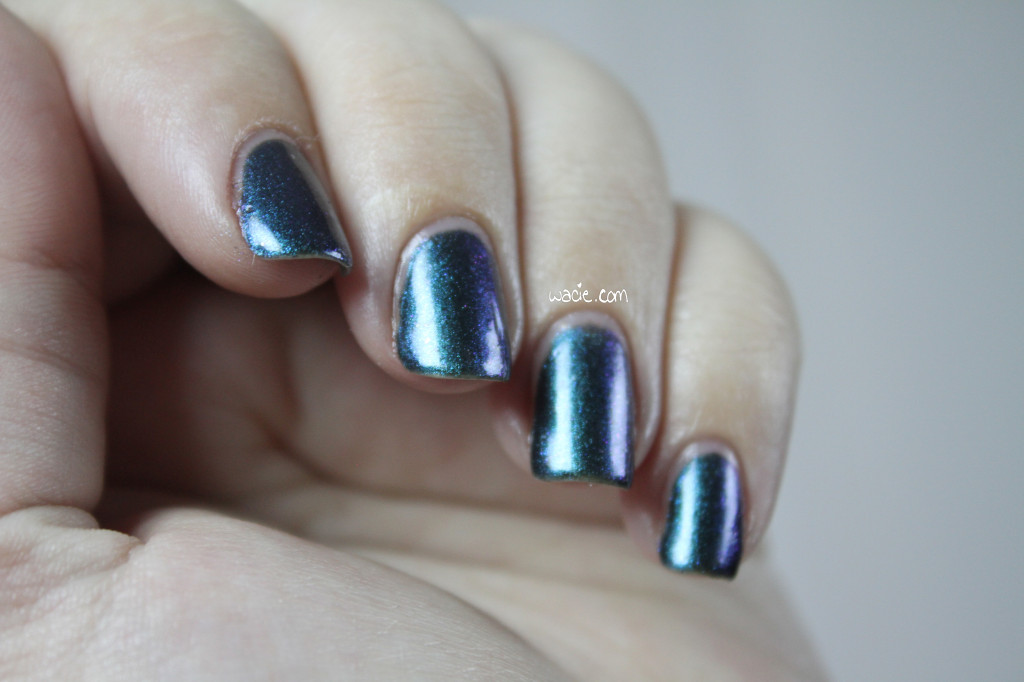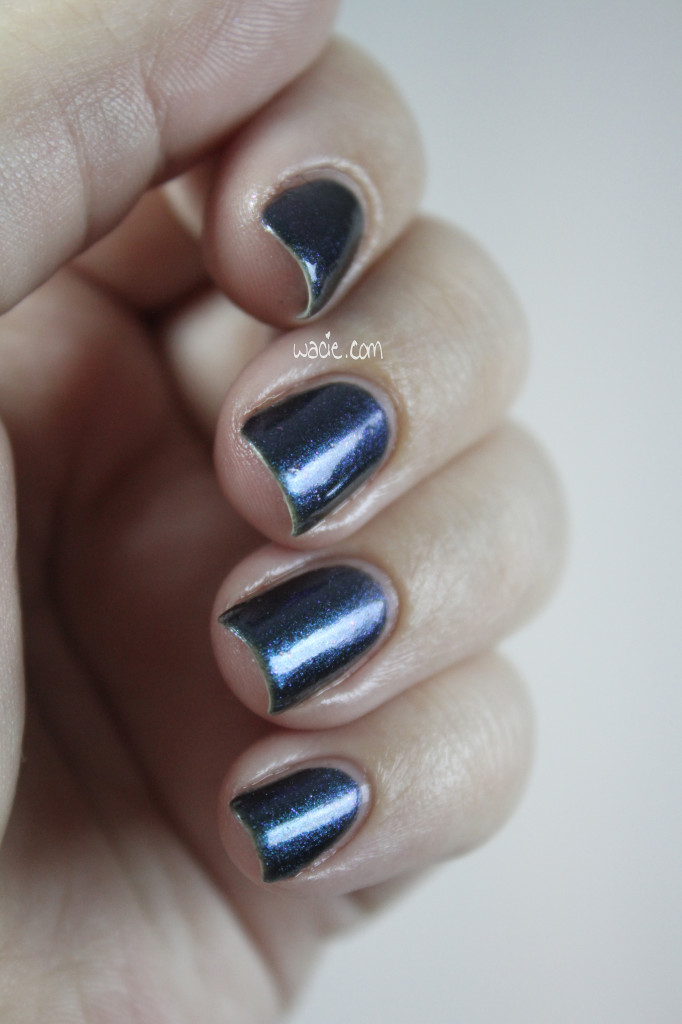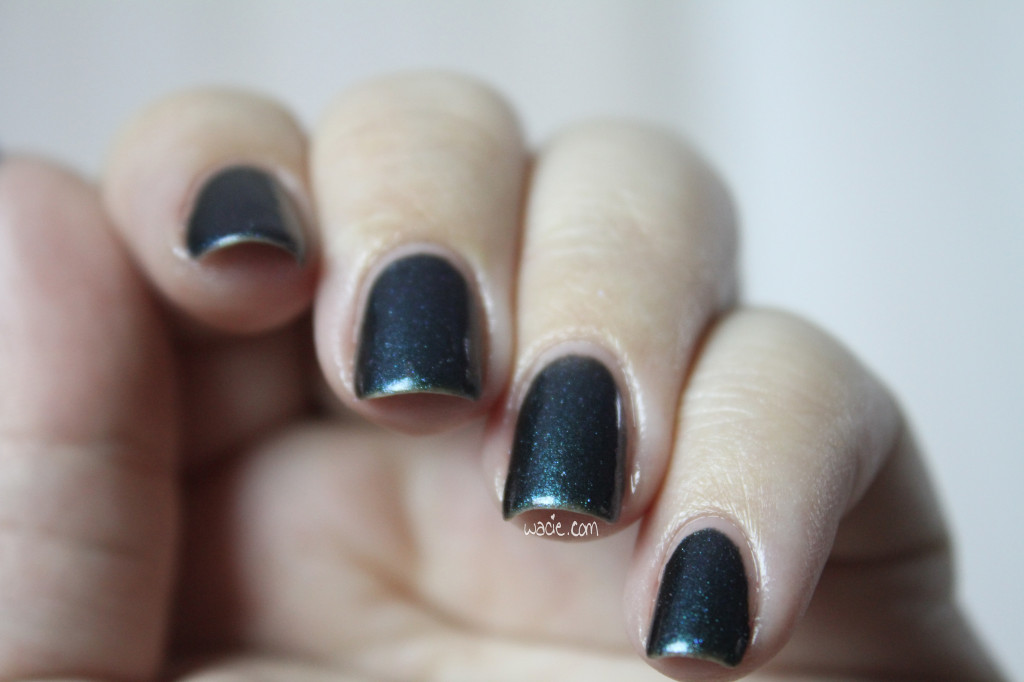 Man, this is gorgeous! That shine, that shimmer, all those colors… It's magnificent. That's all I've got. Just… man.