It's Swatch Saturday, and I'm wearing the last of my American Apparel Neons. Of course, this one is the weirdest I've worn yet. Neon Violet is a gorgeous color, but changes dramatically in every lighting condition. In the studio and outdoors, it's a cool magenta, but in others it's a very dark purple. I'm wearing three coats of it with one coat of Seche Vite.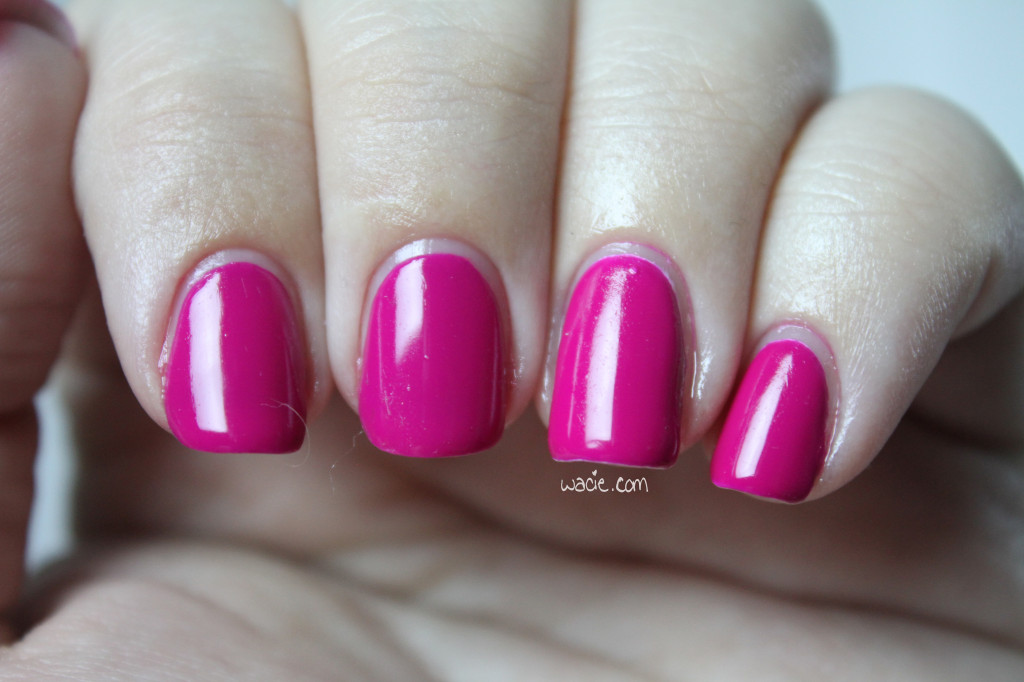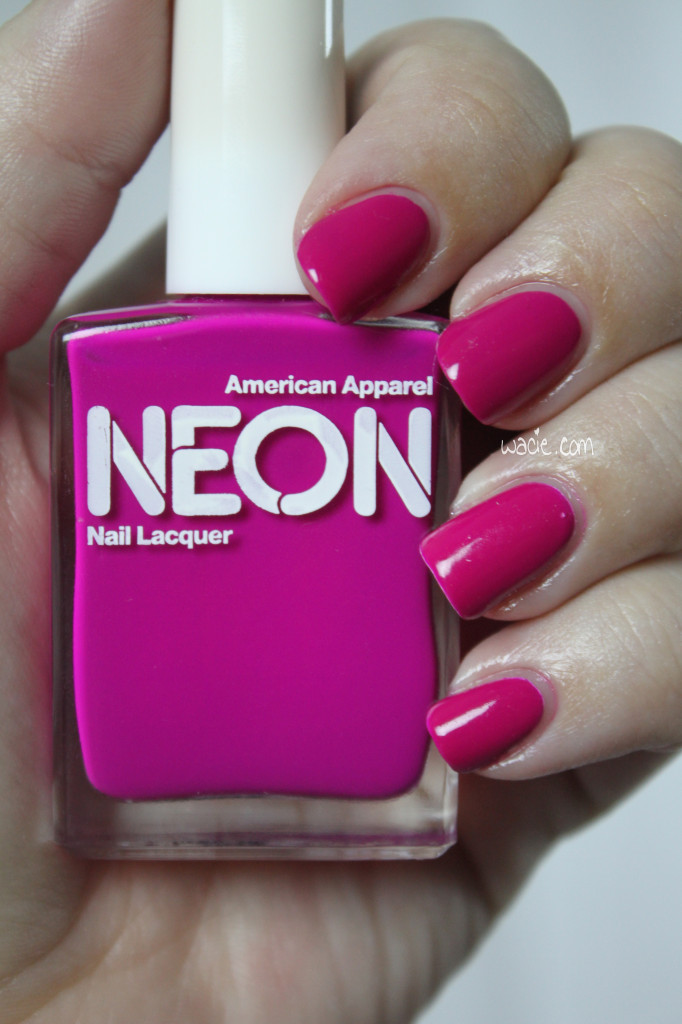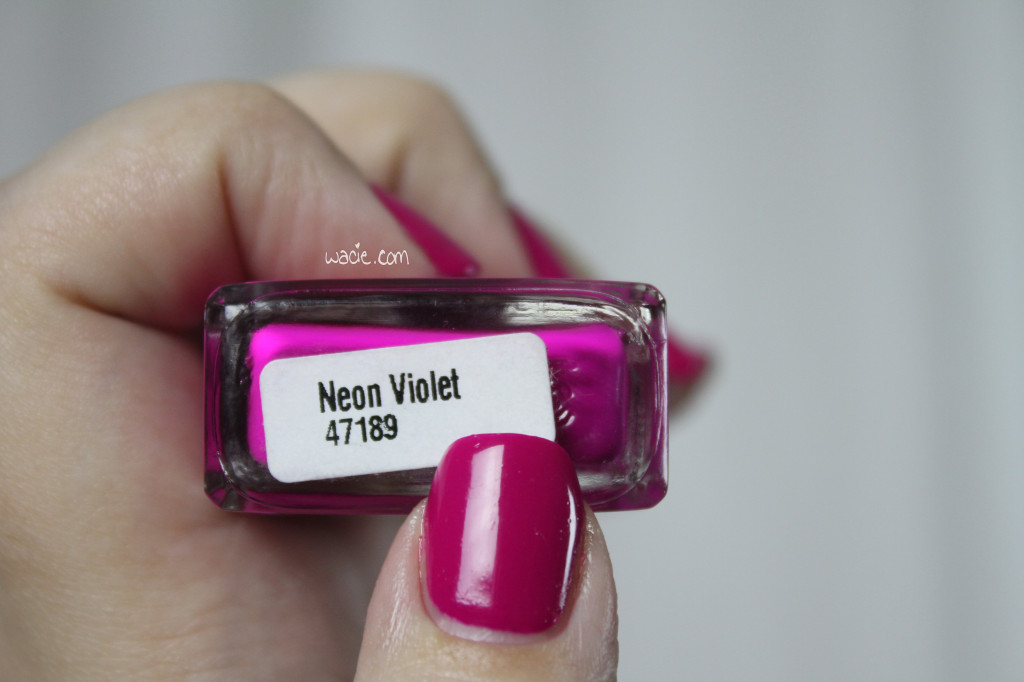 Since this is such a dark color, the application was easy with this one. The first coat went on opaque, which didn't happen with the rest of the neons. It's so dark and opaque that my white under-coat was completely unnecessary. As with the other neons, Neon Violet dries matte.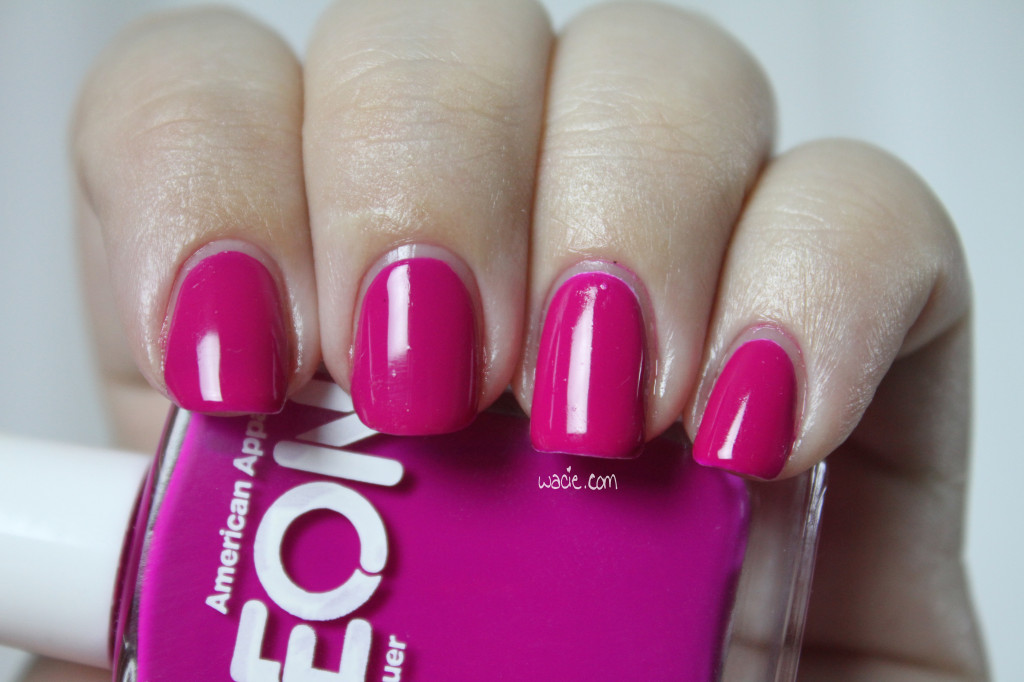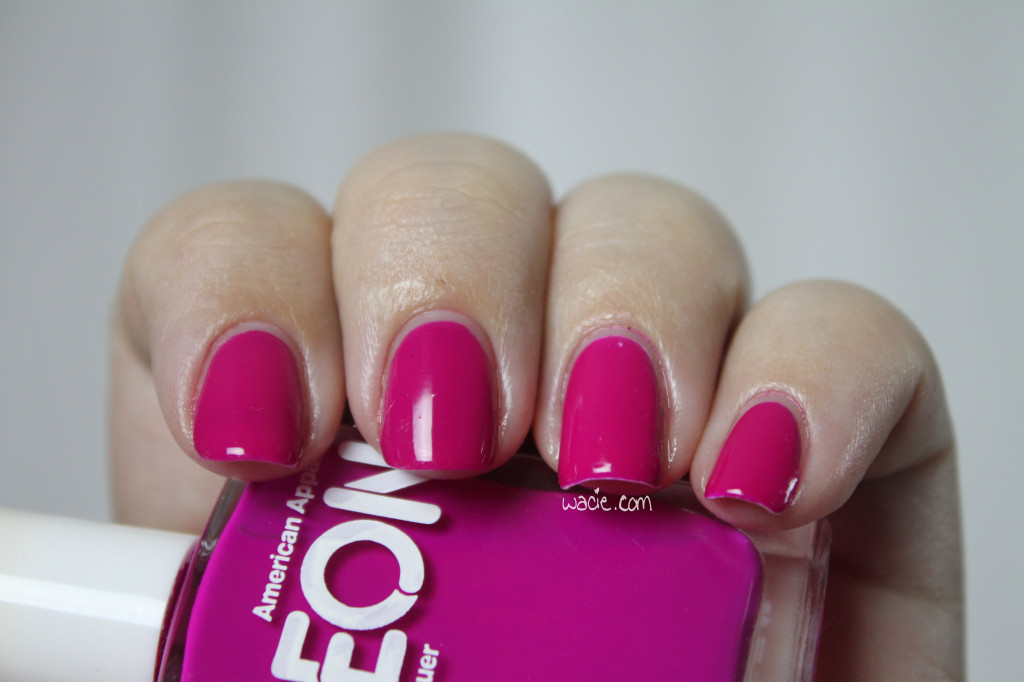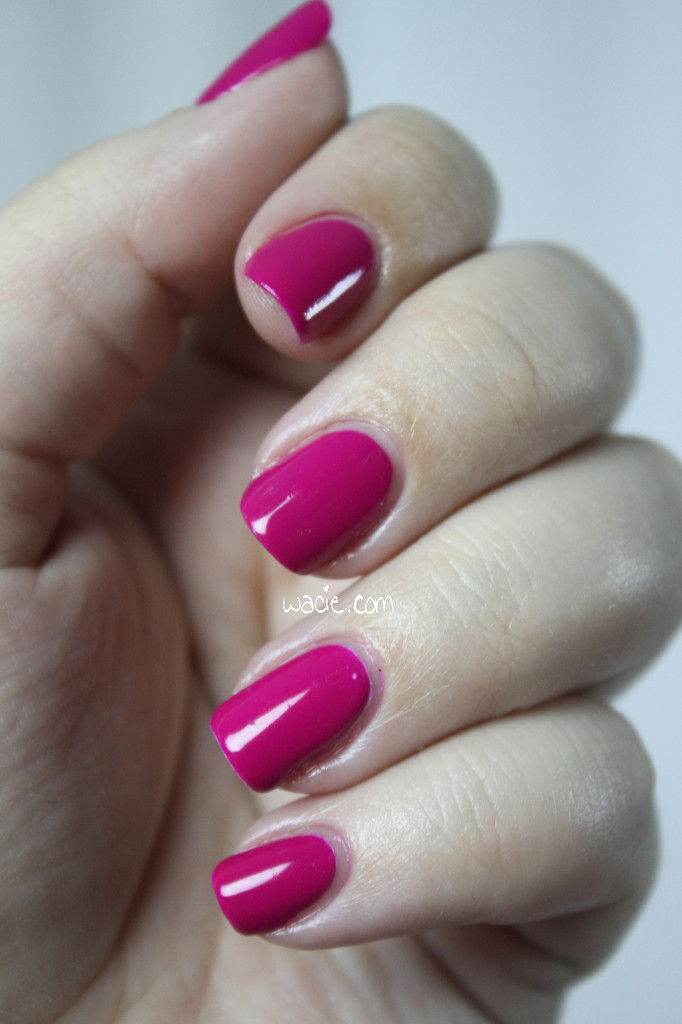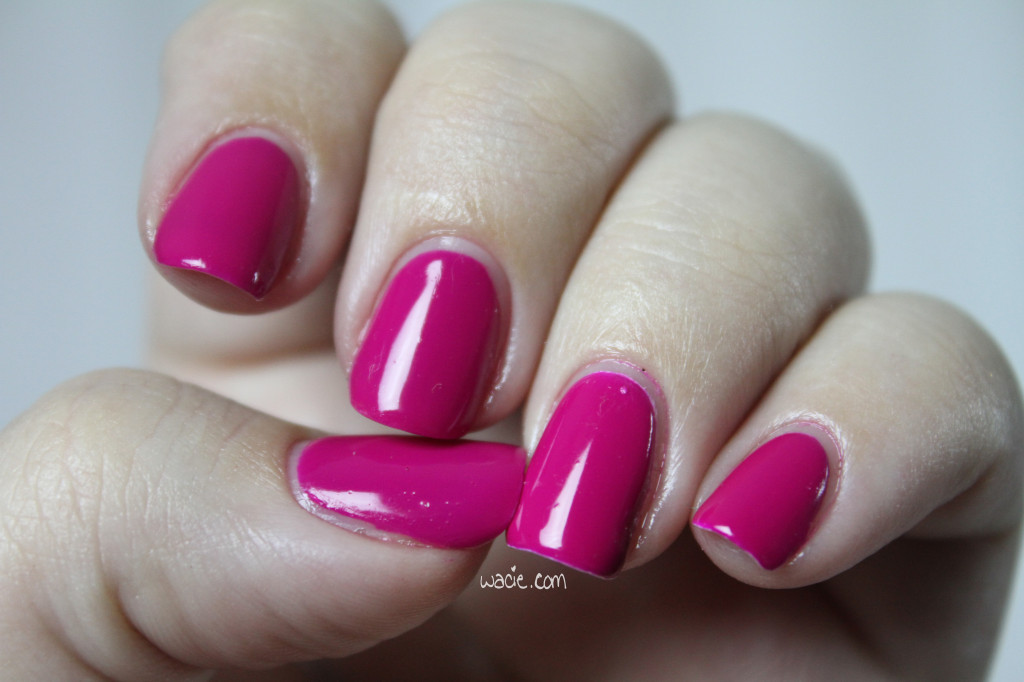 Outdoors, it's even brighter than in the studio. It's weird, isn't it? The photos after the outdoor shots were taken in my kitchen, and the color shown here is much more representative of what it really looks like. This color is the one I'm more likely to see, because I'm rarely in harsh light like in the studio. This color change is odd, and while I usually notice a change, it's never this drastic.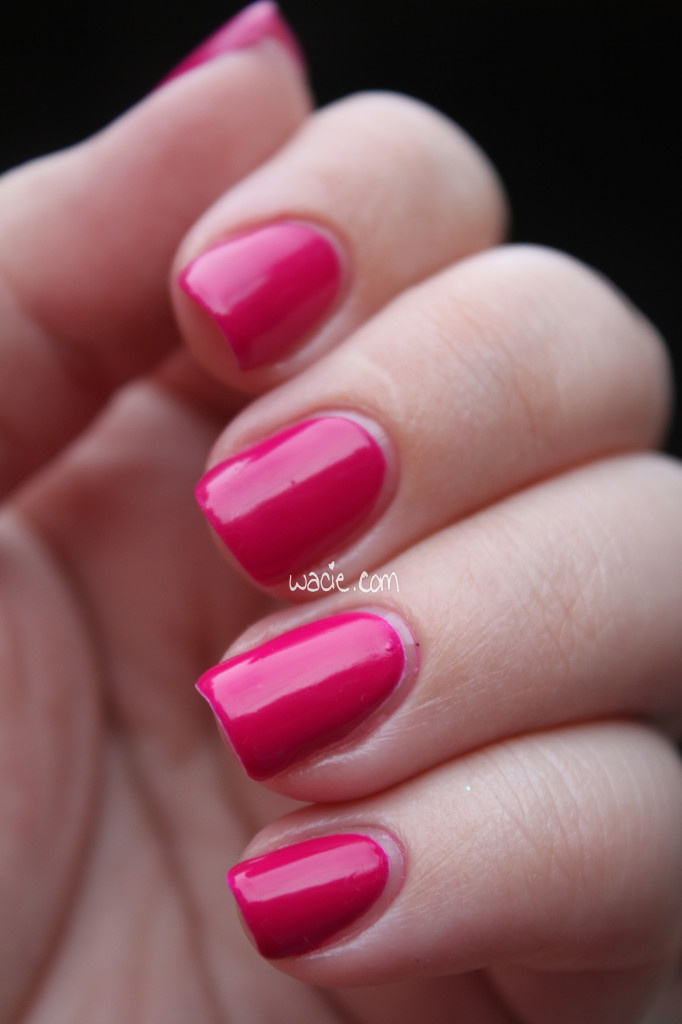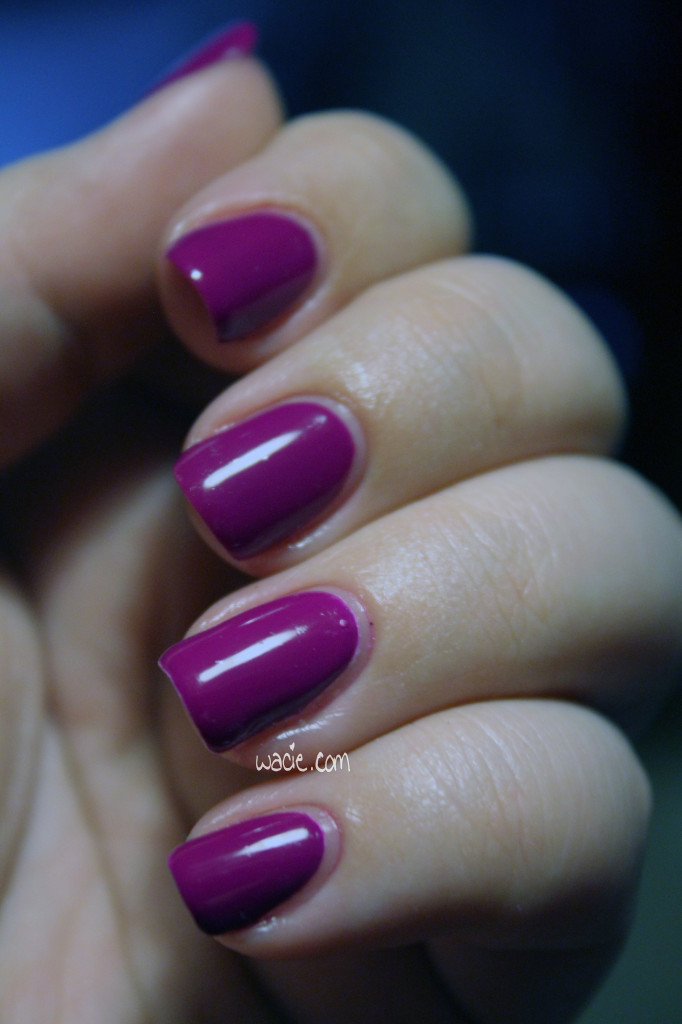 Next week is the last of my American Apparel haul, so stay tuned if you feel like it.