Welcome back, reader! I have another Indie Shop Atlanta swatch for you today. This is my first-ever Creative Cuticles Nail Polish! I've been admiring CCNP from afar since I found out they were local to me, and I'm super excited about trying them out! This is Purity; this polish is part of a collaboration between CCNP and Ribbits Stickits. I'm wearing three coats with one coat of Seche Vite top coat.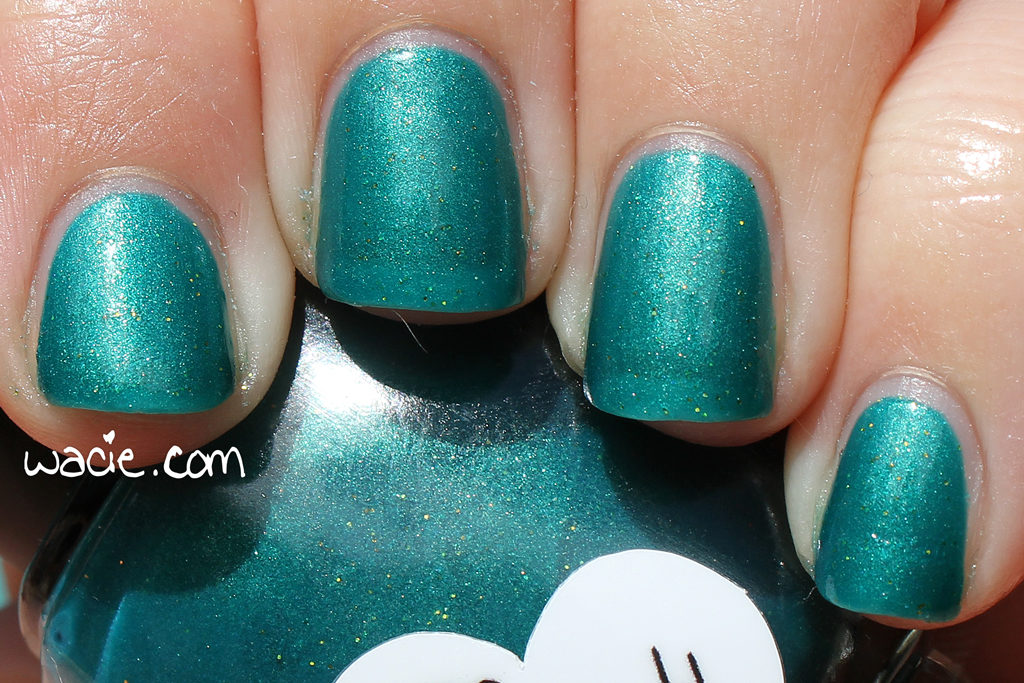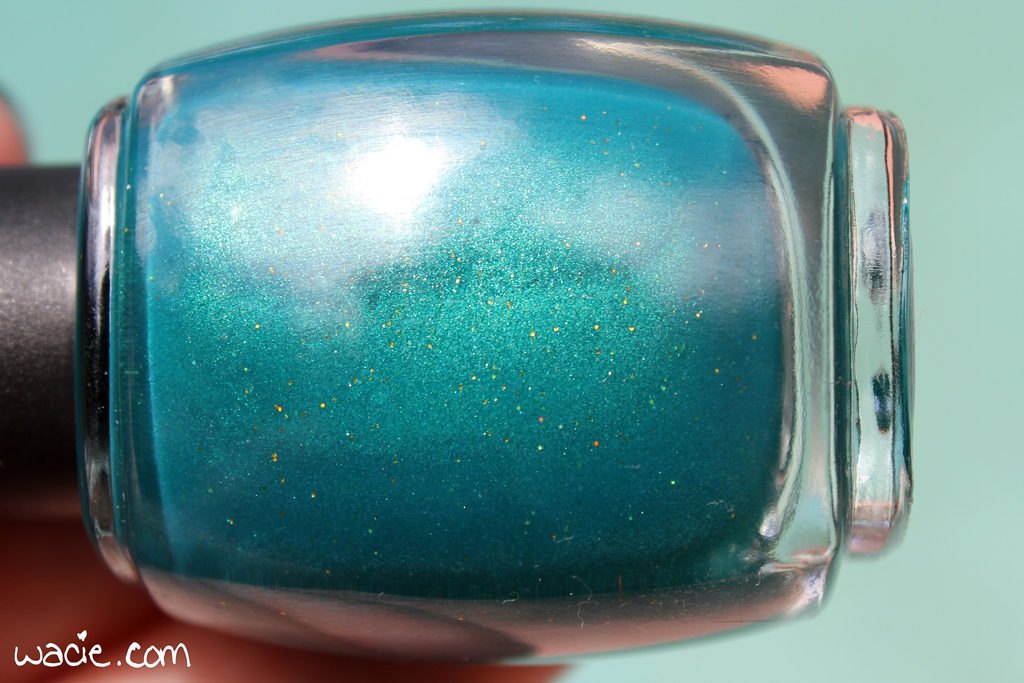 Purity is a deep frosty green polish with some fine golden glitter. Application was easy; I had no issues at all with the product consistency or drying time. The polish is pretty well-pigmented, which is great for coverage, but is unfortunate for the glitters; they get lost in the base a little bit. Also, there still seems to be a bit of visible nail line, despite the coverage. The polish dries quickly and with a satin finish; I used top coat for shine.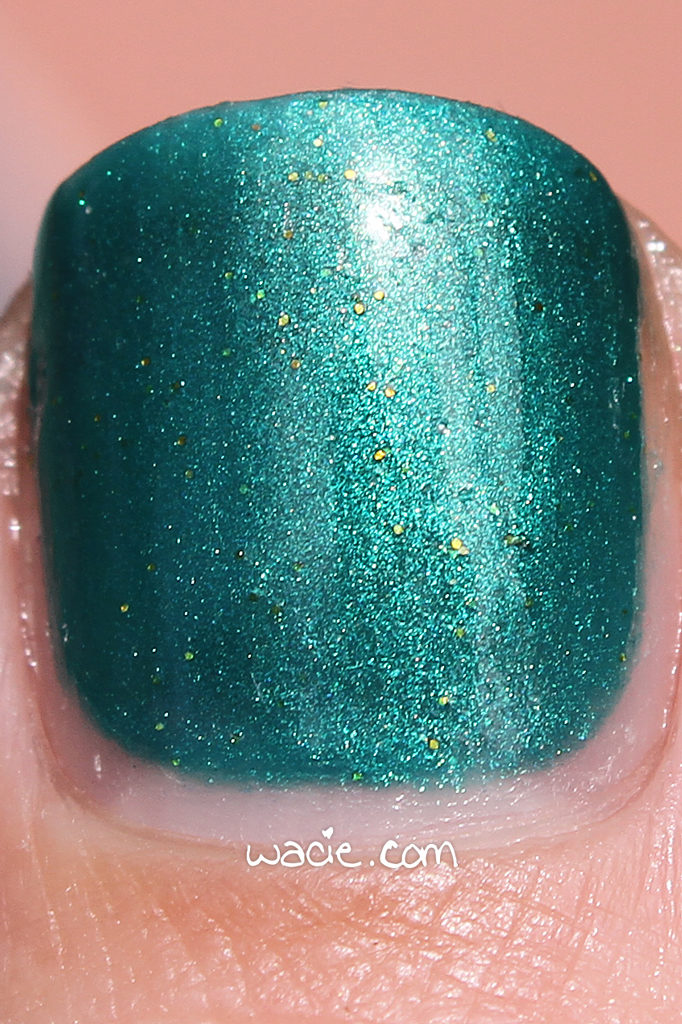 This is a pretty nice polish, and I definitely want to try more CCNPs. The base color is very rich, and the set it comes in is a pretty good deal; you get the polish, a small bottle of Ribbits Stickits's acetone additive, and a full-size of their liquid latex skin barrier. If you're an avid nail polisher like I am, both of these things will come in very handy for you.
The In Death CCNP x Ribbits Stickits collaboration set is still available from the Ribbits Stickits site. Other Creative Cuticles Nail Polishes are available on their website.
I bought this polish myself.