I'm back! I had an unexpected hiatus last week; I underestimated my workload and didn't have time to take photos of my nails. I did do a puzzle piece manicure that was in theme with my job, but I didn't have the time to take proper photos of it. My thrice-a-week blogging schedule will resume this week. Due to exhaustion, this week's manicure post is a little late. For Mani Tuesday, I'm wearing Pretty & Polished's Hows About a Roll in the Hay over Julep's Vera.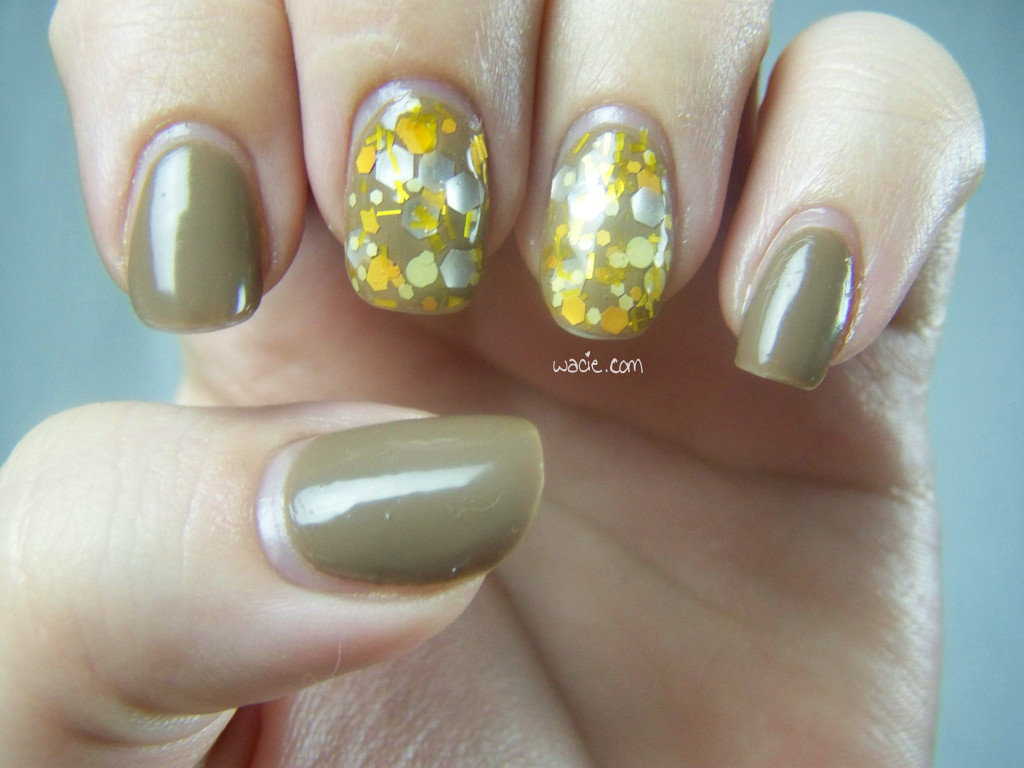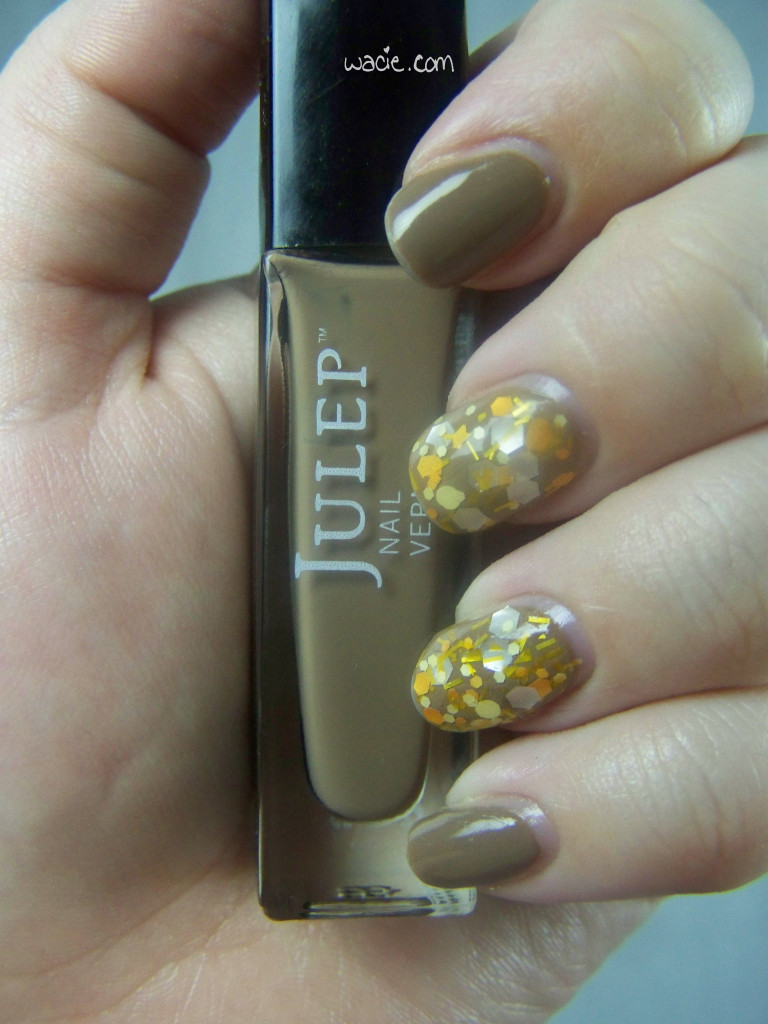 Vera isn't such a bad polish, really. I have on three coats here, but I could have gotten away with two. The formula is typical of Julep polish: thin but easy to use, quick-drying and shiny. I just can't get past it being the same color as chocolate milk. I actually forgot chocolate milk was a thing until I had to work early one morning, my friend had some in the fridge, and I had flashbacks about grade school cafeteria lunches the whole rest of the day. Now I can't get past this polish being Yoo-Hoo brown.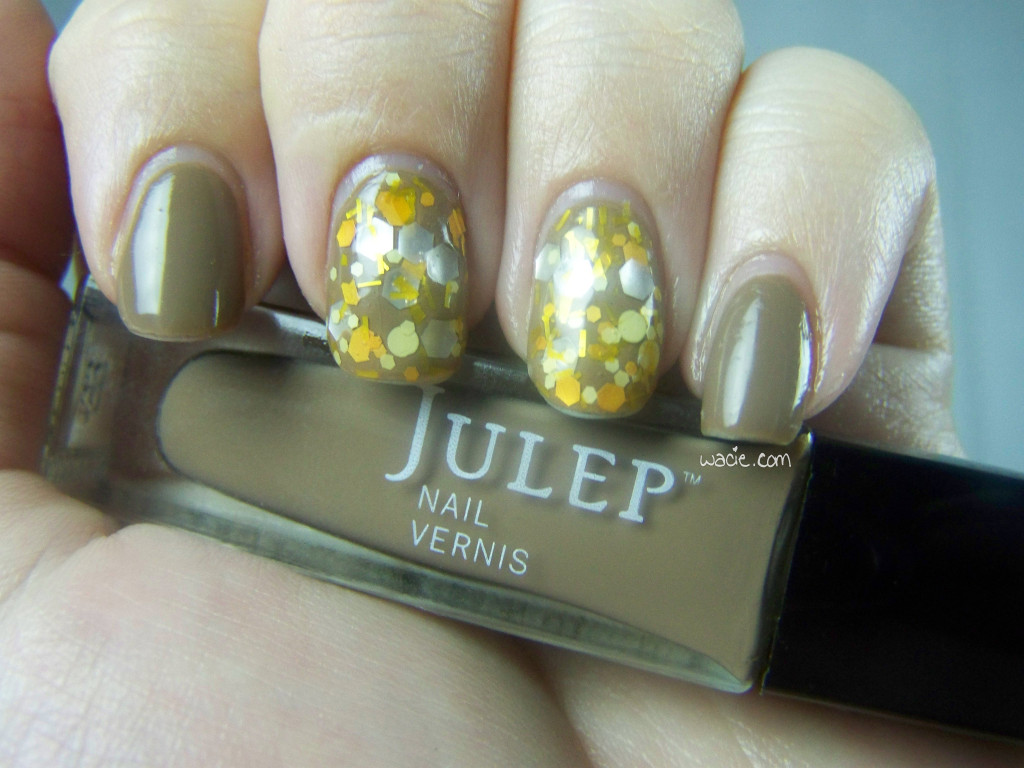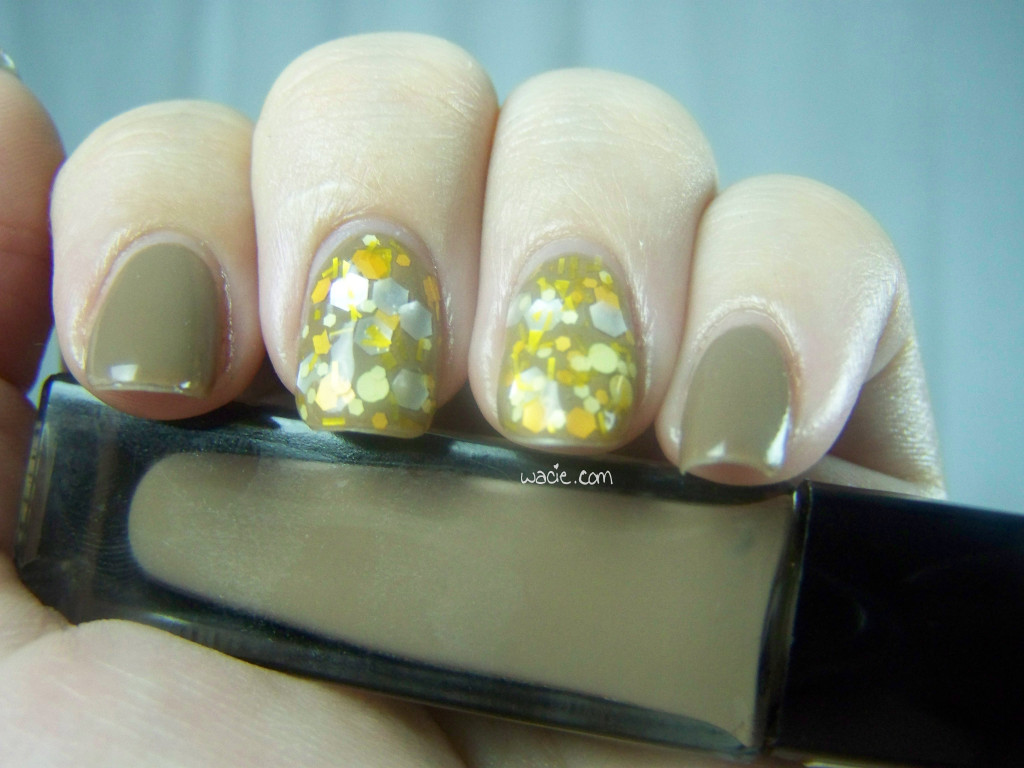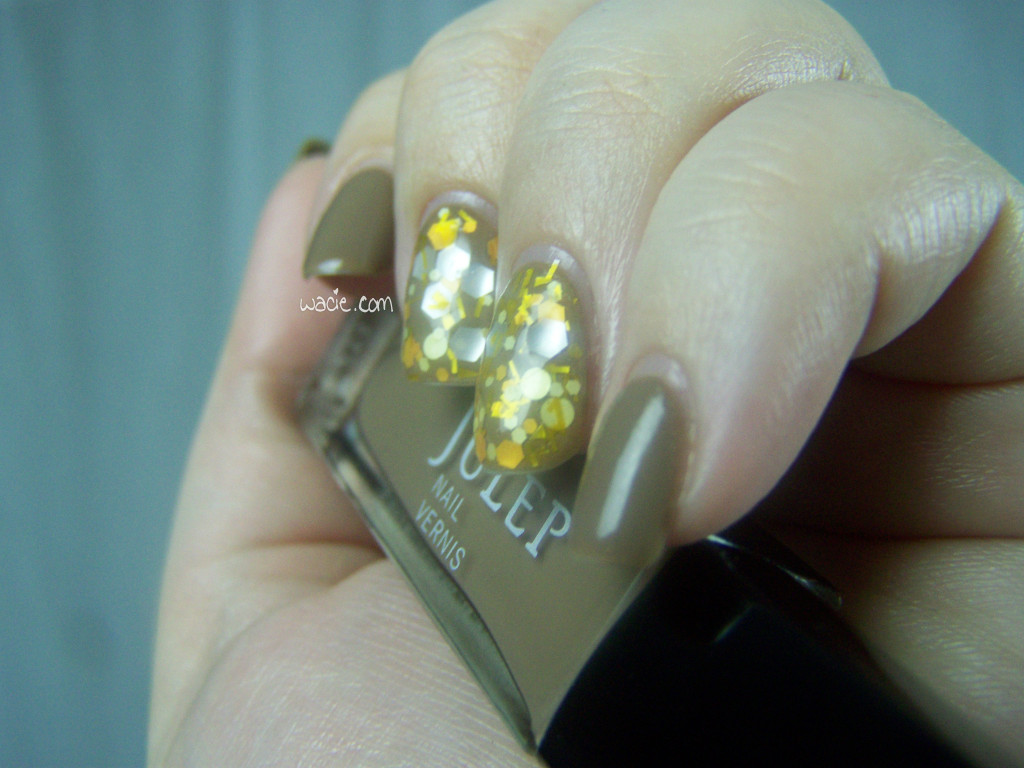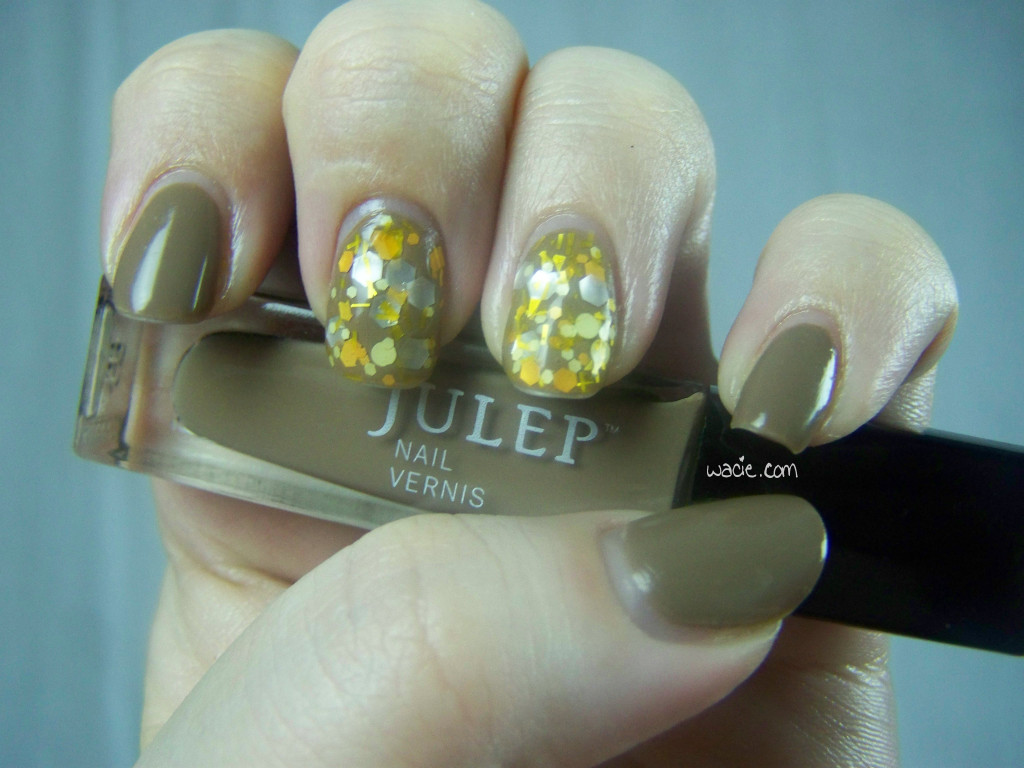 I had really high hopes for Hows About a Roll in the Hay from Pretty & Polished. I ordered it as soon as I laid eyes on it and couldn't wait to get it. I own many of the P&P thermal polishes and a few of their glitters; I've been very happy with them. In this one, the glitter sinks, leaving a quarter-inch layer of lacquer all around the top of the bottle. My first application attempt left me with a thick layer of polish with maybe two pieces of glitter. I had to leave the bottle turned upside-down for 15 minutes before I got a good glitter distribution. This is probably not a problem; there's actually a ton of glitter in this bottle, and it's probably perfectly reasonable for it to settle and sink a bit. I've never had this happen with any of my P&Ps, so that's why I feel a bit annoyed by it.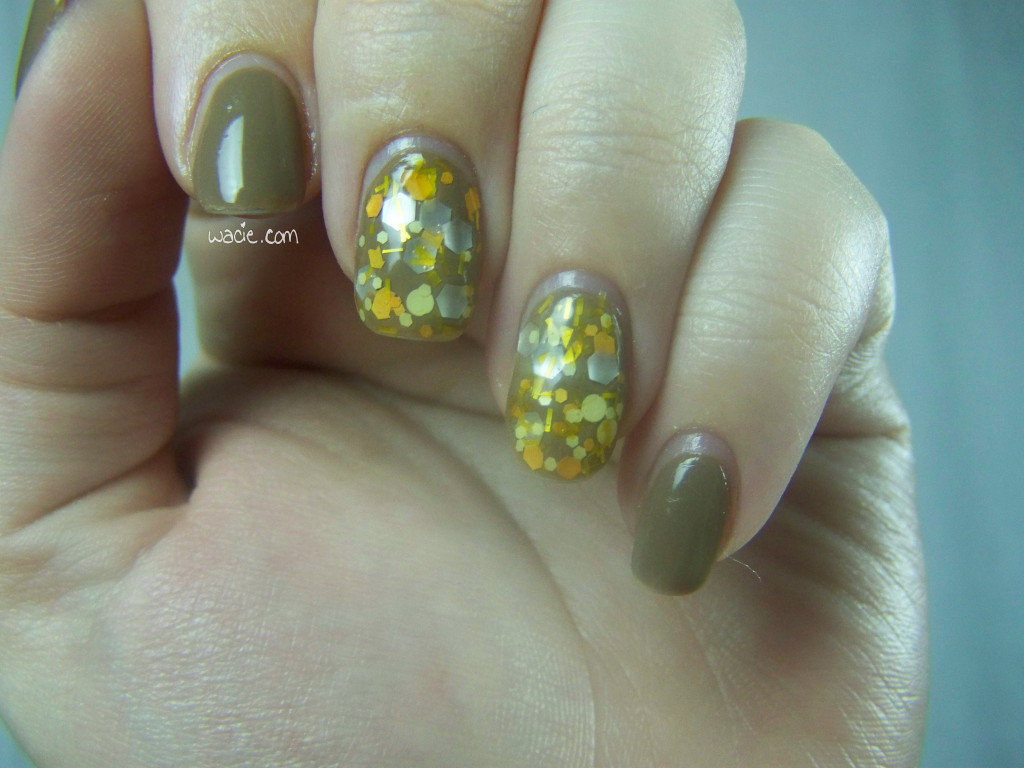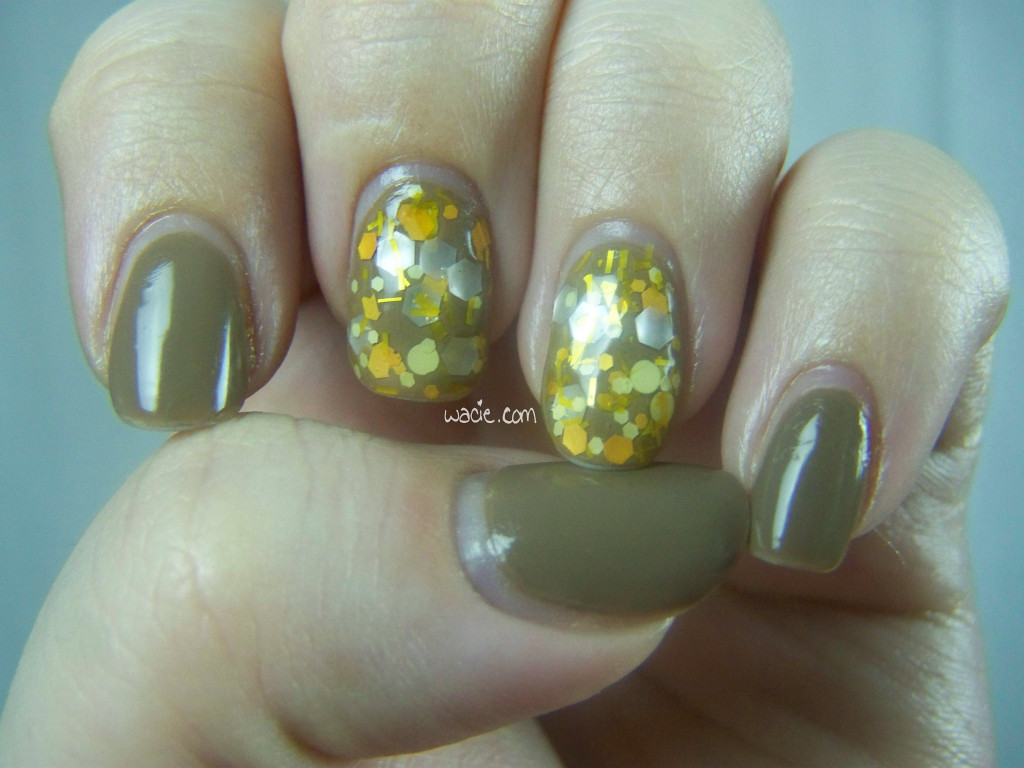 Despite the trivial issues I have with the polishes, I'm happy with the look I got. I like the autumnal warmth of the color combination. It also reminds me of breakfast foods. And grandma couches.