This week's Manicure Monday was so much fun! I know I'm going to hate taking this off in a couple of days. I rarely get to do jelly sandwiches, so I'm happy about having the chance, and doing something besides slapping glitter down on polish and calling it art. Today, I'm wearing two coats of OPI's Which is Witch? between coats of Disney Villains Varnish Mother Gothel.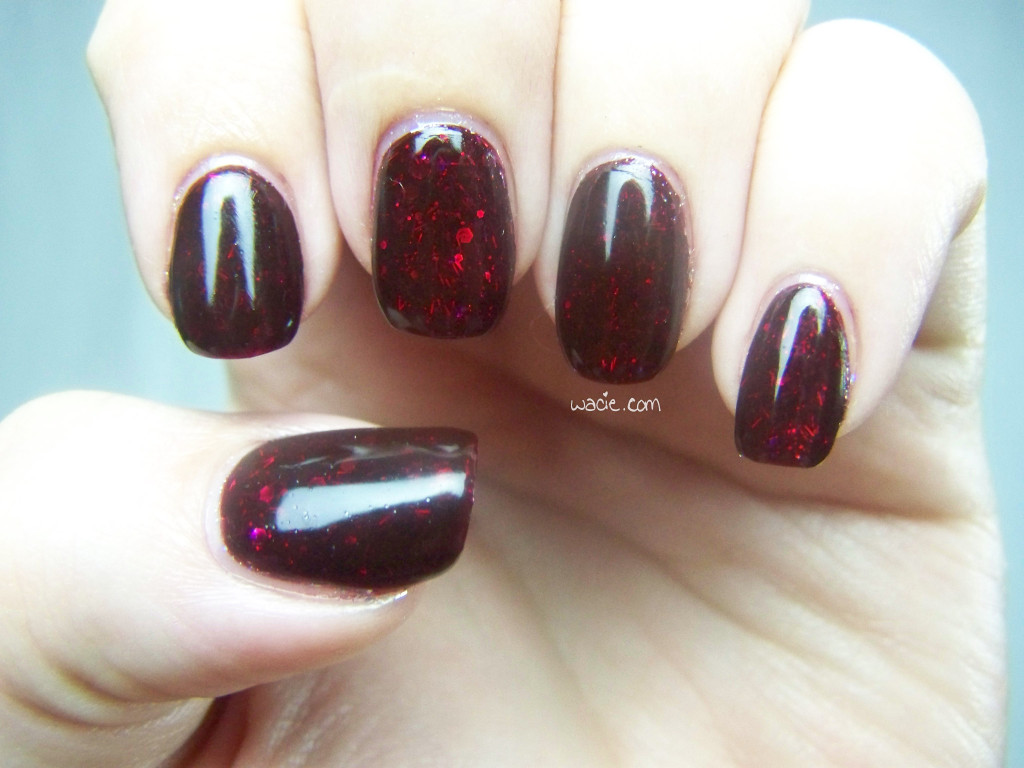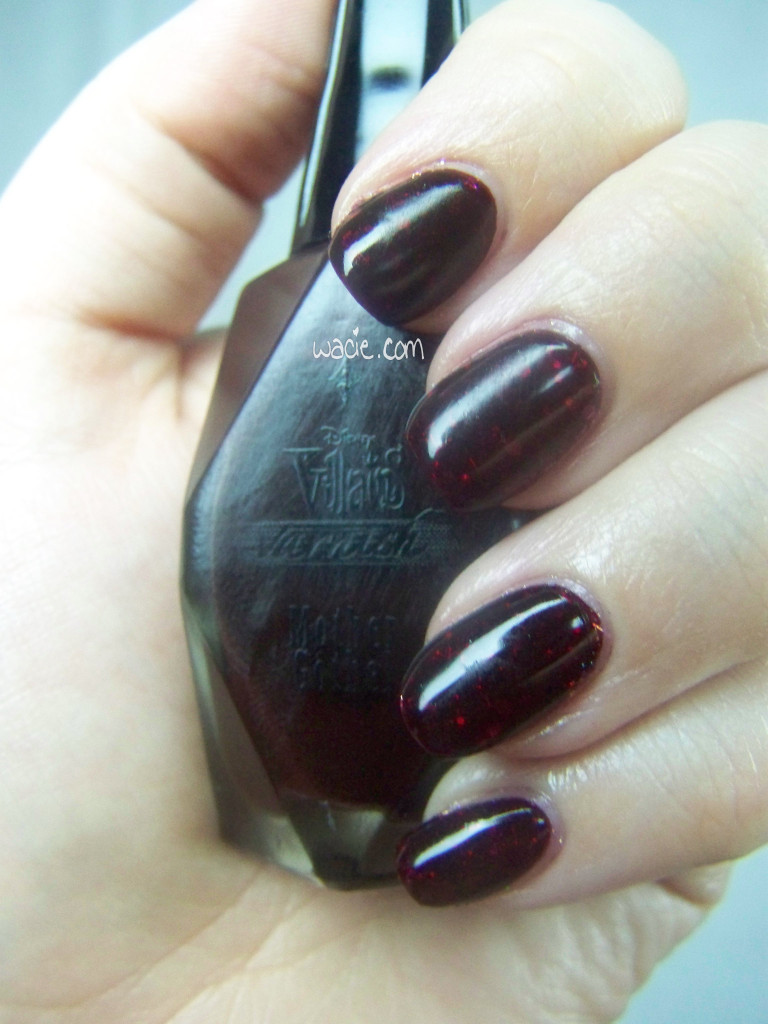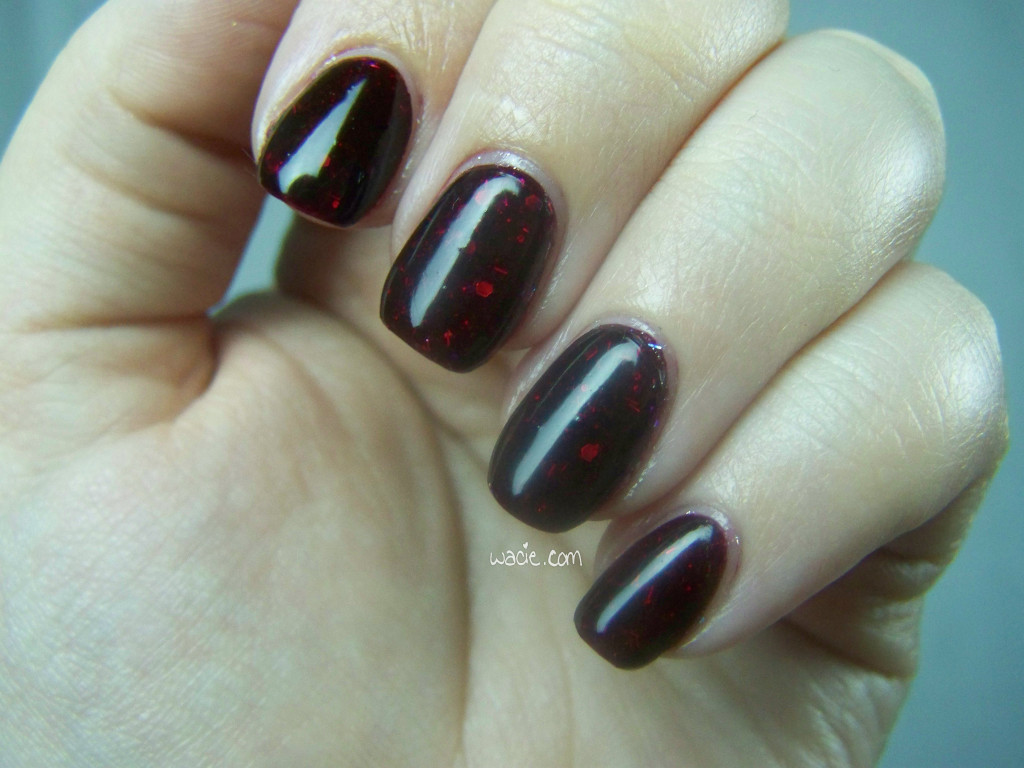 Mother Gothel is a deep burgundy, and when I got it, I had no idea it would make a jelly sandwich like this. I swatched it once and I put it away until I started playing with it, planning a future manicure with it. I don't remember when or how I decided to see what it looked like over glitter, but after I saw it, I couldn't not do it. To me, this is the perfect translucence for a jelly sandwich: you can still see the holo shine from the glitter, but not the glitter itself. This is a look I love a lot. On its own, Mother Gothel is very shiny, like it could do without a top coat shiny. With top coat, my nails just look like tiny little garnets.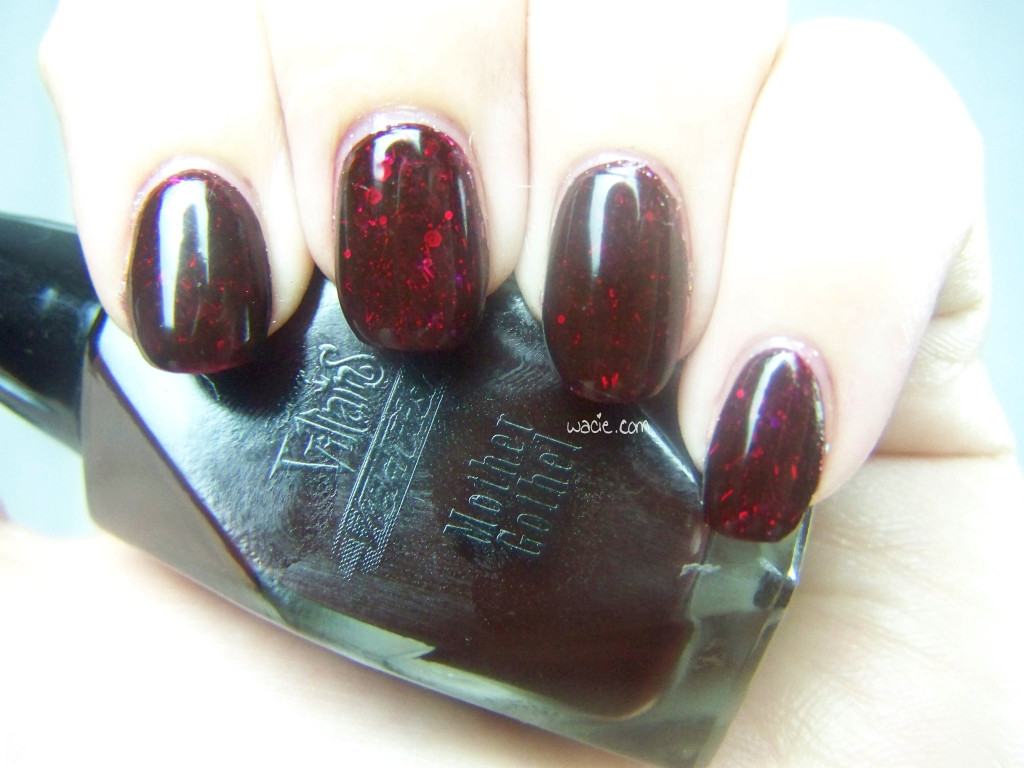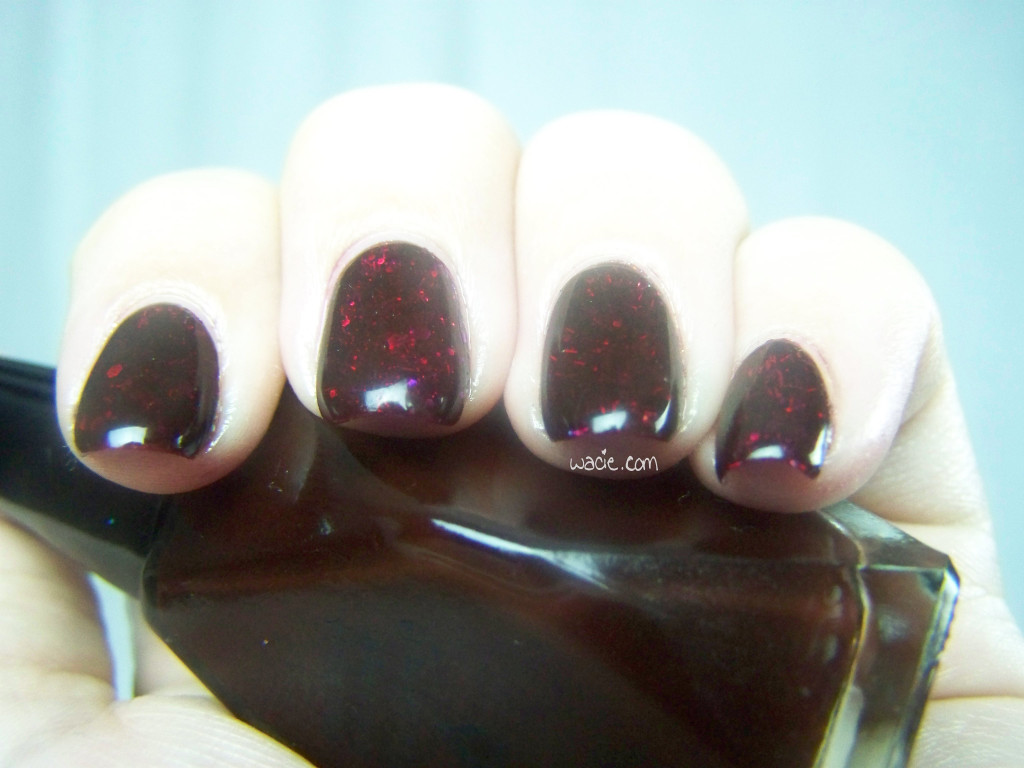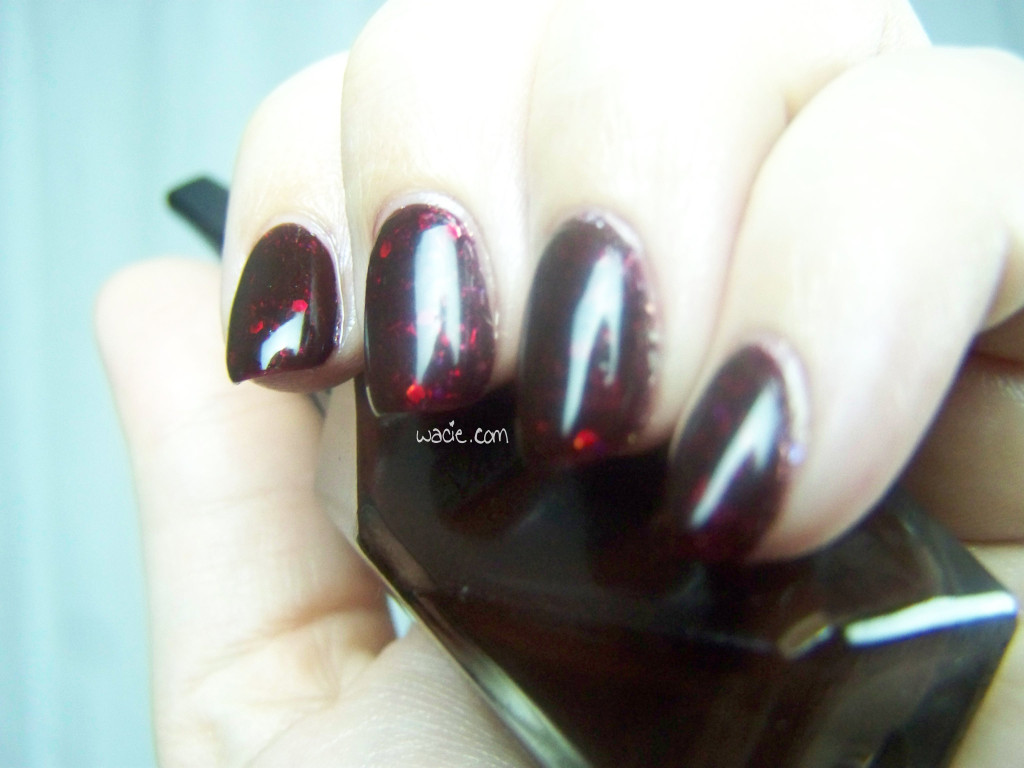 OPI's Which is Witch? is special to me because it's one I had my friend in New York send me. She has a local salon that sells OPI for half the price Ulta does, and even after shipping, I still paid less than I would have at Ulta. Also, I don't even think I knew what this one looked like when she bought it; I don't remember asking for it, and I think it was comparable to something else I was looking for that they didn't have. I love it, though; there are so many kinds of holographic silver glitter in it. A couple of the bar glitters didn't want to play nice; you can probably still see a couple of them I couldn't get off of my cuticles.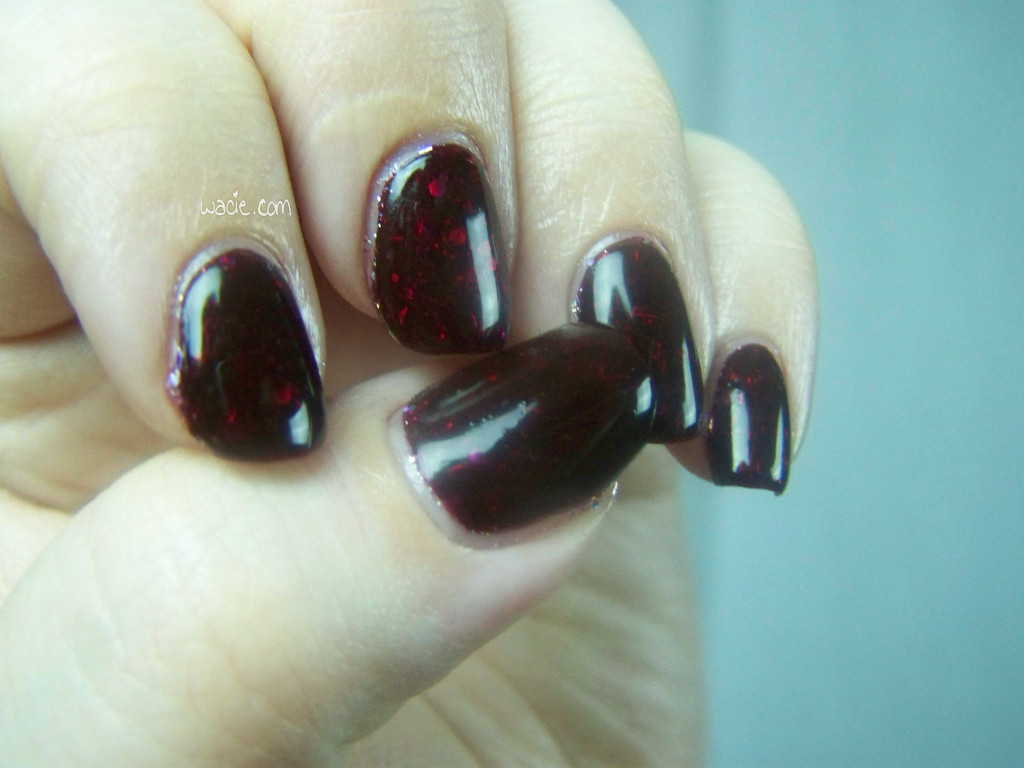 Regardless, I am amazed at how this turned out. Note to self: do this more often.