As the Valentine's Day merch pops up in stores, it's also popping up on blogs, specifically this blog. The next few of Swatch Saturdays are going to cover some of Blue-Eyed Girl Lacquer's 2014 Valentine's Day collection, My Indecisive Valentine. The first one I'm going to show you is Flash Forward Fantasy; I'm wearing three coats with one coat of Ciate's Speed Coat Pro top coat.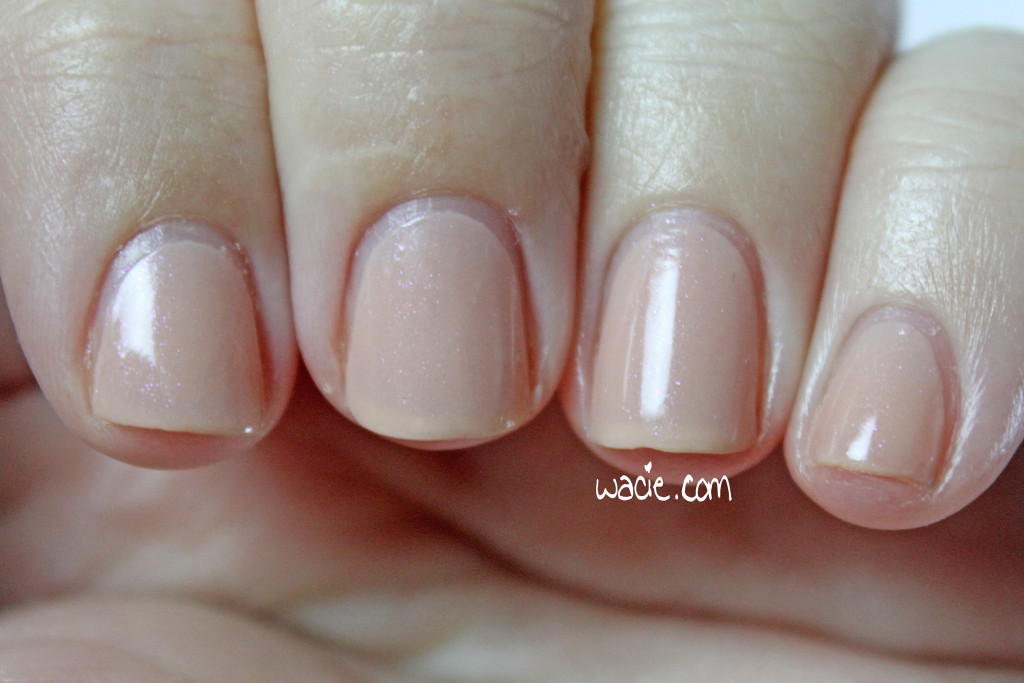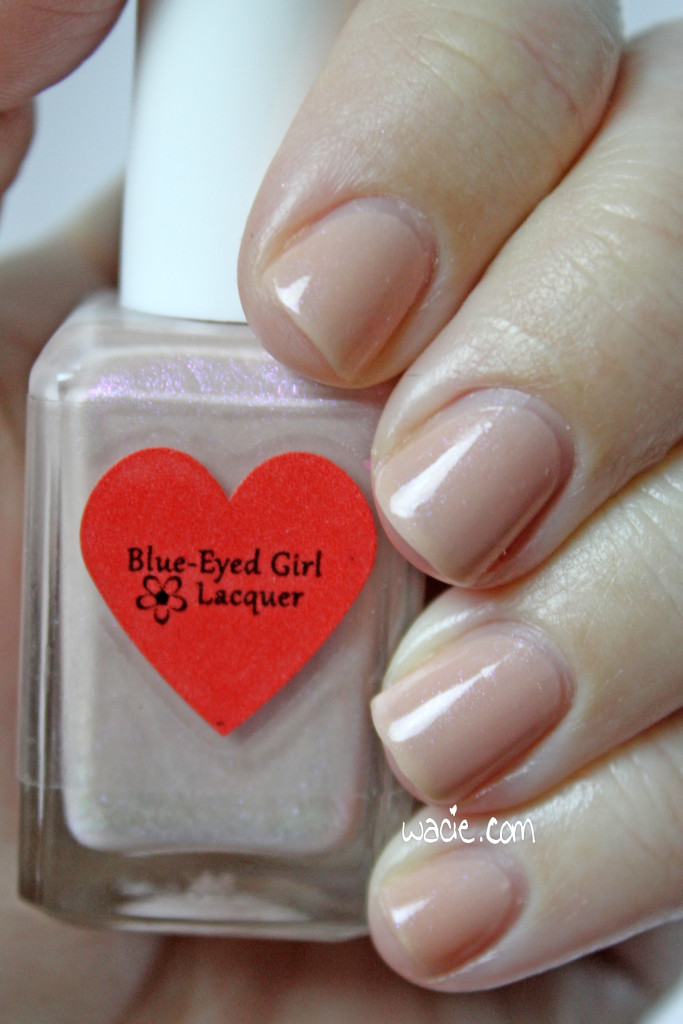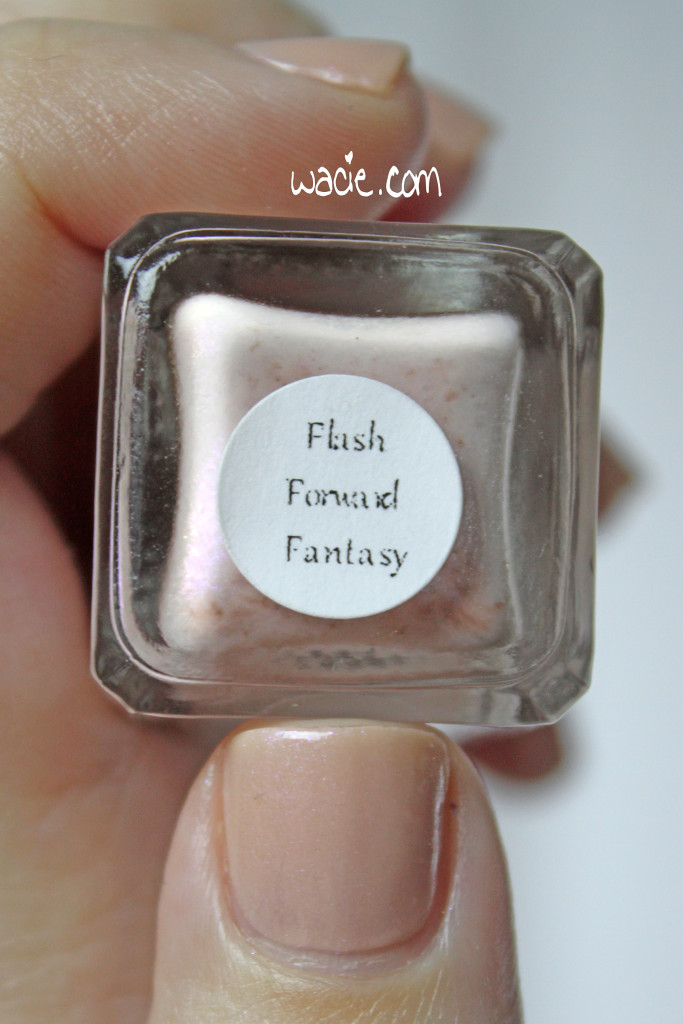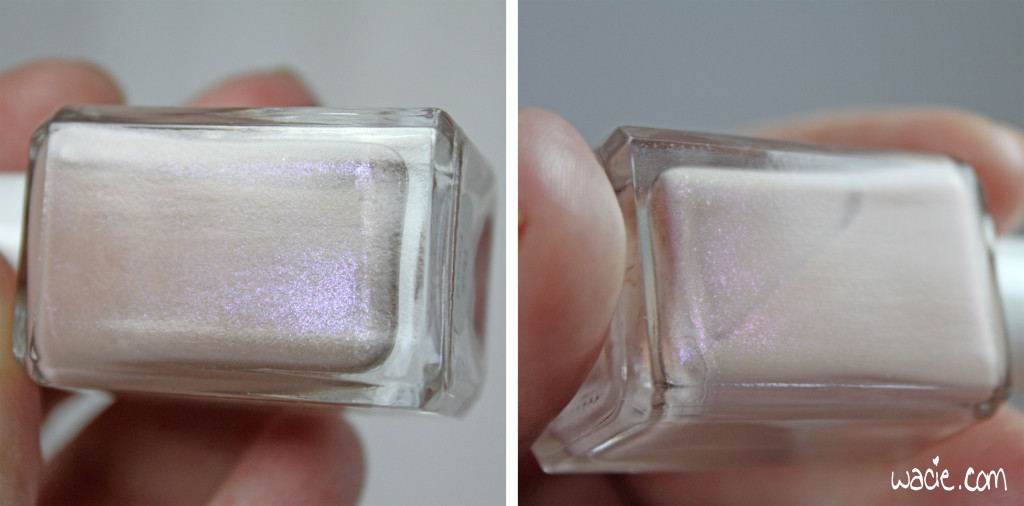 Flash Forward Fantasy is a sheer nude with iridescent flakies and a gold-to-pink shift. Application was very easy; the consistency was just right, and though the polish is sheer, I had no issues with streaks or patchy coverage. It dries quickly to a matte finish. The shift is very delicate and was hard to capture in photos. It's a very lovely polish indeed. I love wearing nudes; they're like mascara for my nails. And dare I say it, this might just be my perfect nude!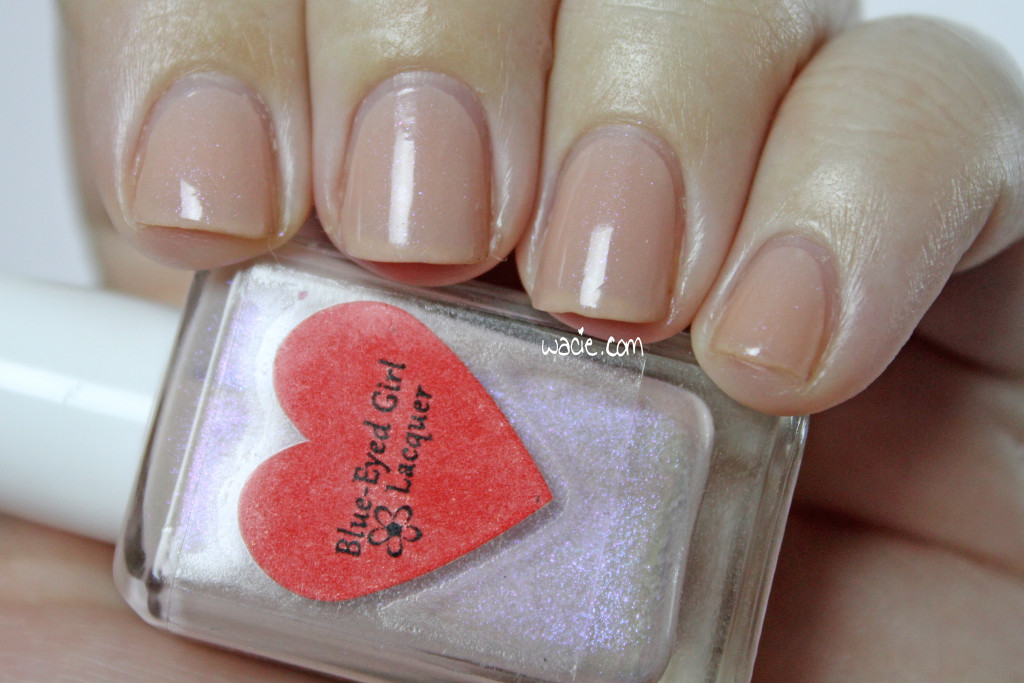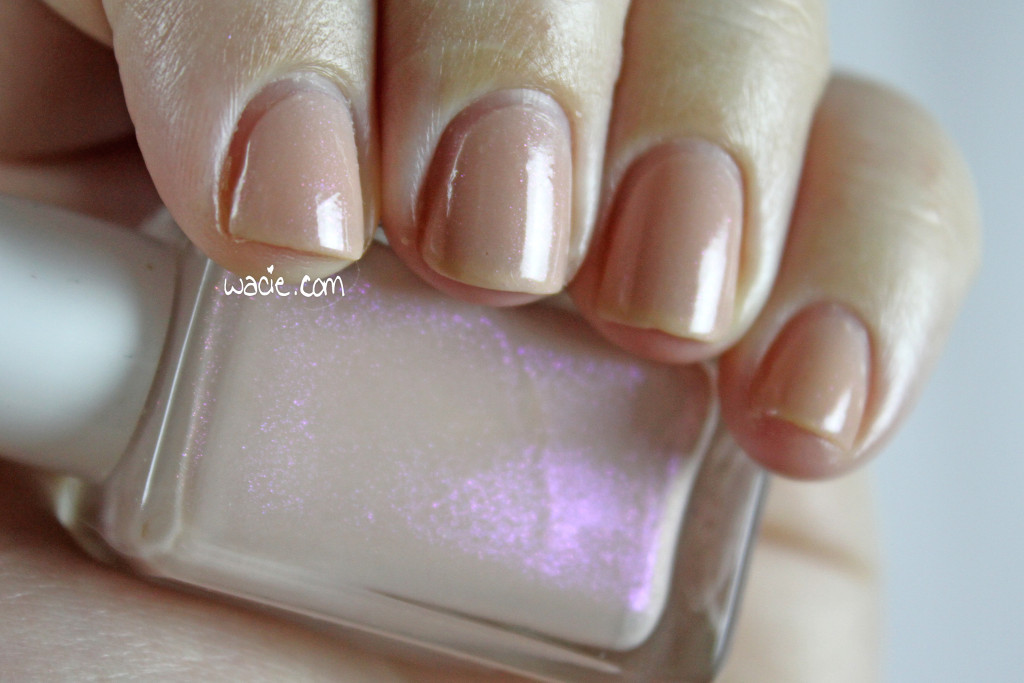 I love the BEGL seasonal collections because they're so loosely based on the occasion. Though this is a Valentine's-themed collection, most of the polishes reflect this in concept, not in appearance. There's a glitter topper with heart glitter in it, obviously (we'll see this next week), as well as a pink and a red, but those polishes were not the favorites from the collection. The best ones were the unconventional ones, like the blue (blue in a Valentine's collection, how striking!), the nude, and the orchid holo (which I was not lucky enough to get).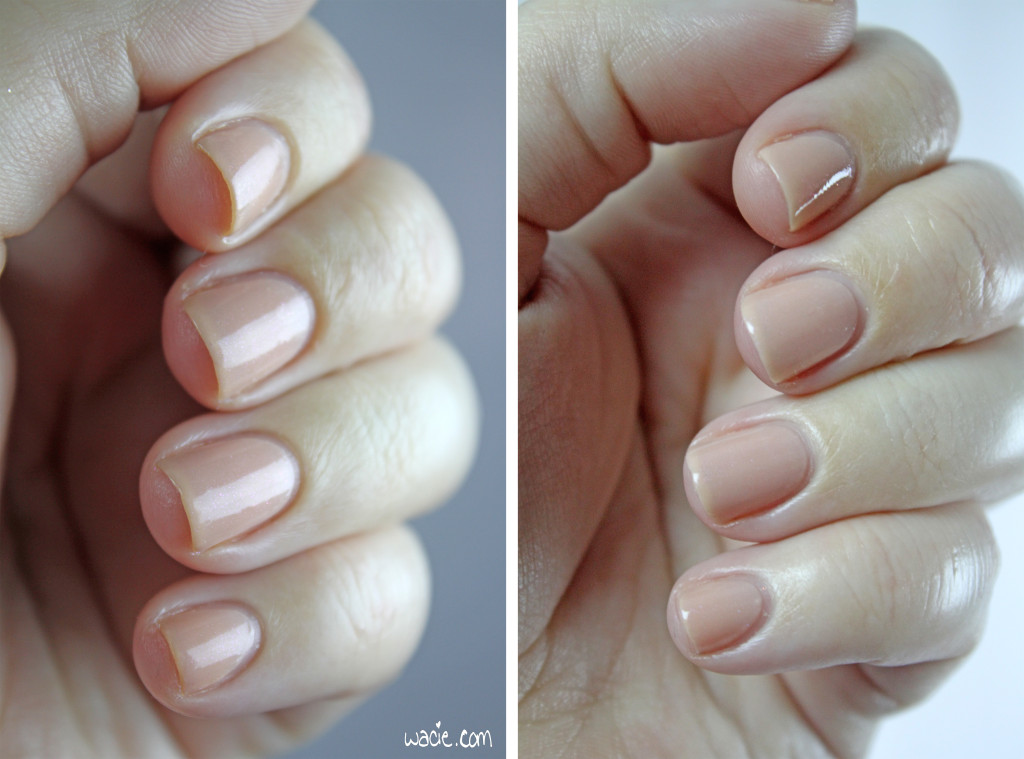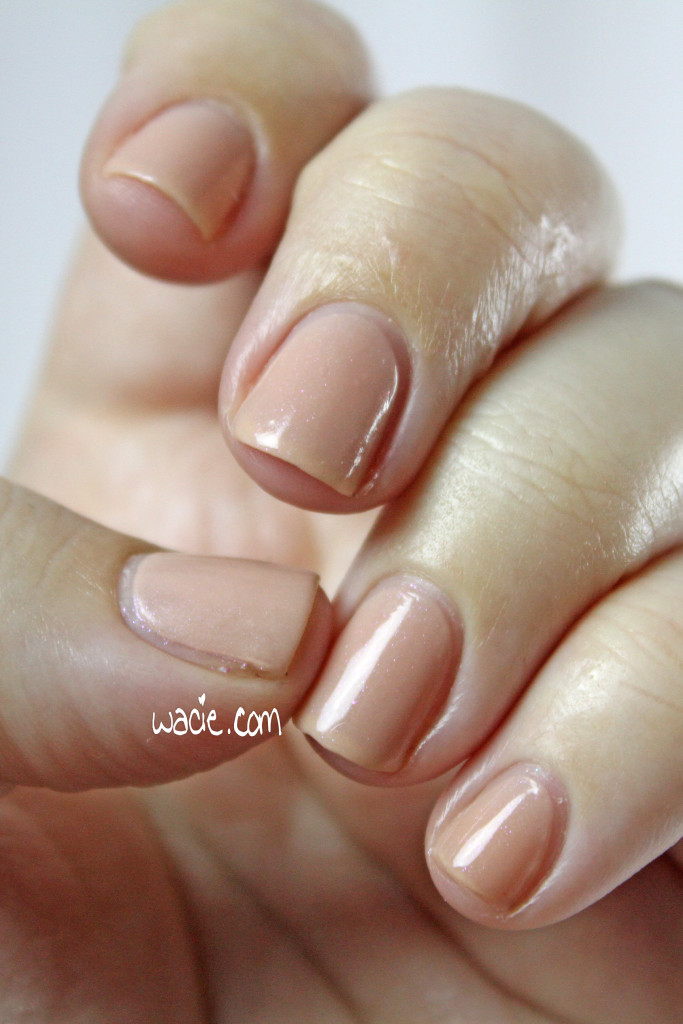 As this collection was from last year, it's been discontinued. A few bottles from the collection do still linger in the BEGL shop, but not this particular one. Sorry!