Today's nail experiment surprises me with its elegance.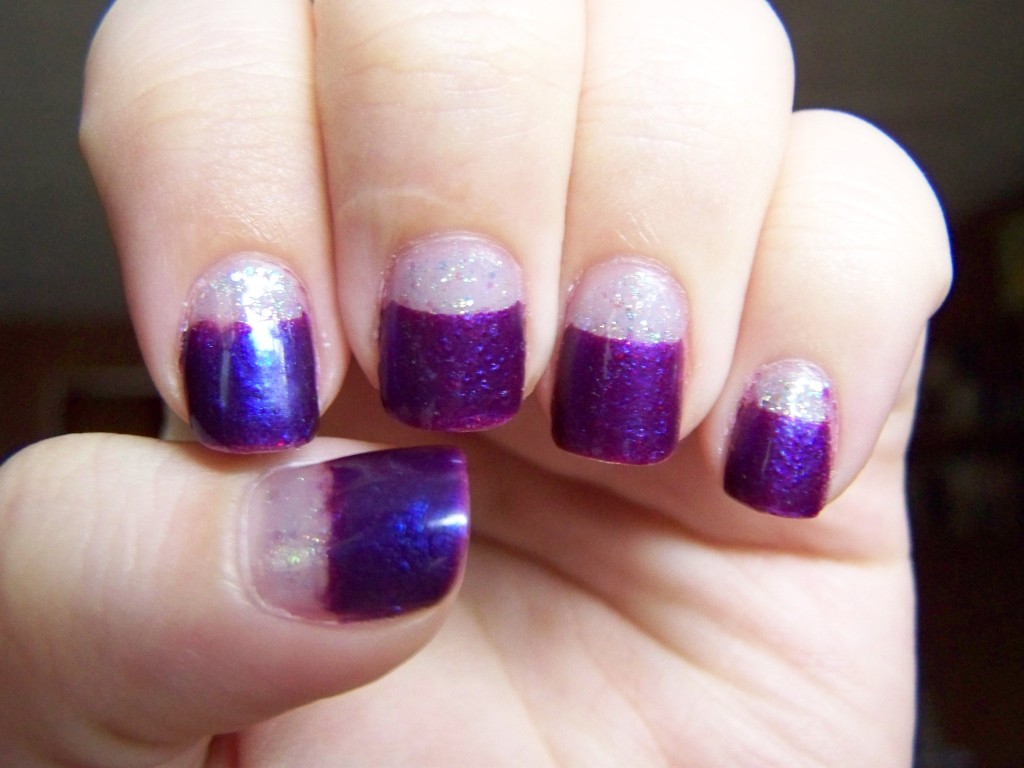 It took me forever to figure out what to do this week. I had two randomly chosen polishes; one is a very powerful, commanding purple with a blue flash, and the other is a dainty glitter topper with a slight blue tint. In tests, I couldn't get them to work together. Putting the glitter on top of the purple always cancelled out the shifting colors, and my nails are so short that making thick necktie stripes would not have worked. I was totally out of ideas, and it didn't occur to me until just before I started that I should use the glitter as the undies for a half moon mani. Best idea ever.
To me, this is like the nail equivalent of an evening gown. The purple conjures images of both royalty and jewels. The glitter is the sexy underwear beneath. It lays a foundation that is inconspicuous, but adds a nice touch of sparkle that supports the purple without overpowering it. I'm really surprised I could get such an elegant mani that's also so simple and quick to do.
It was rainy when I took the first couple of photos, and as soon as I sat down to write, the sun came out, so I took a one more.