Happy Saturday, reader! Remember last week's Blue-Eyed Girl Lacquer swatch, and how I said it was part of a duo? This is its other half, Siren's Lucky Shamrock. It is the St. Paddy's Day-themed glitter topper you need. I'm wearing one brushed coat of Siren's Lucky Shamrock over Zoya's Chantal (nude) and Neely (green) and LA Colors's Hottie (coral) with one coat of Seche Vive top coat.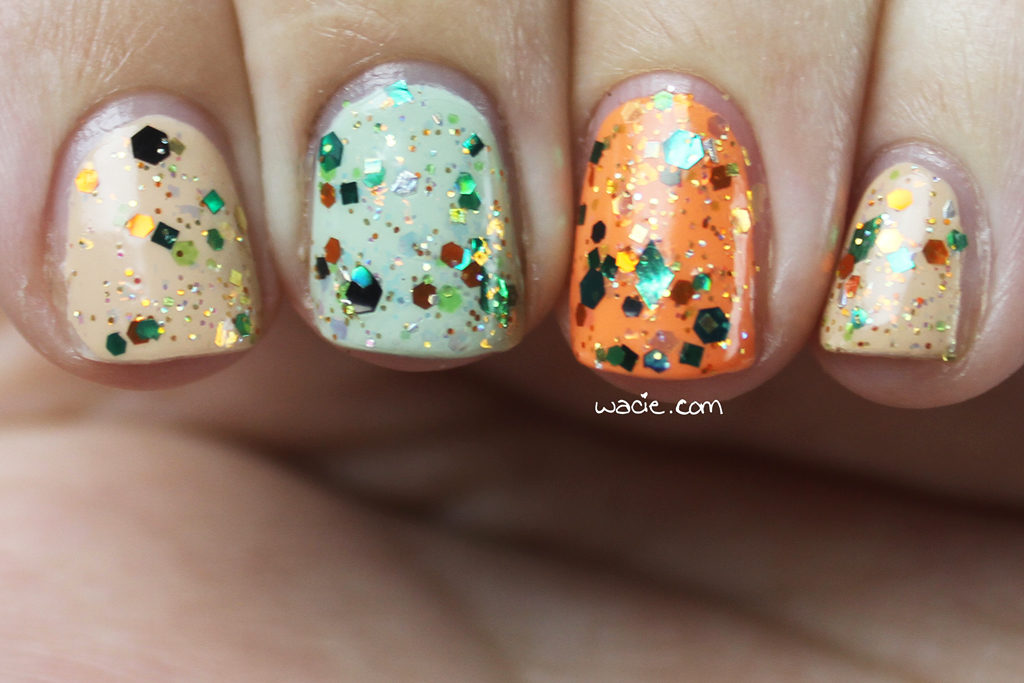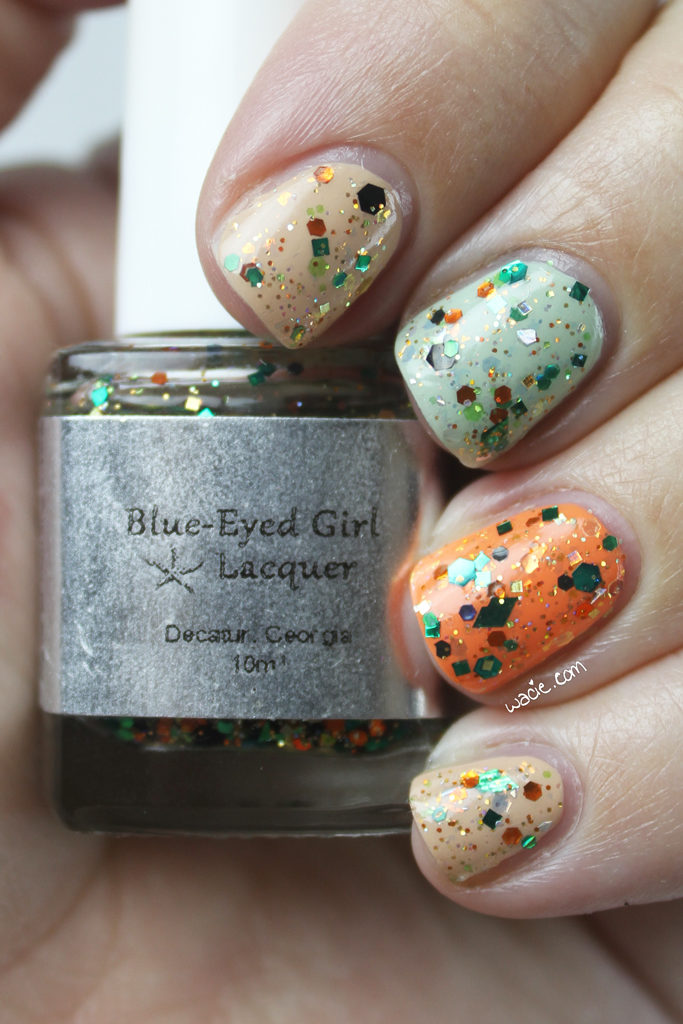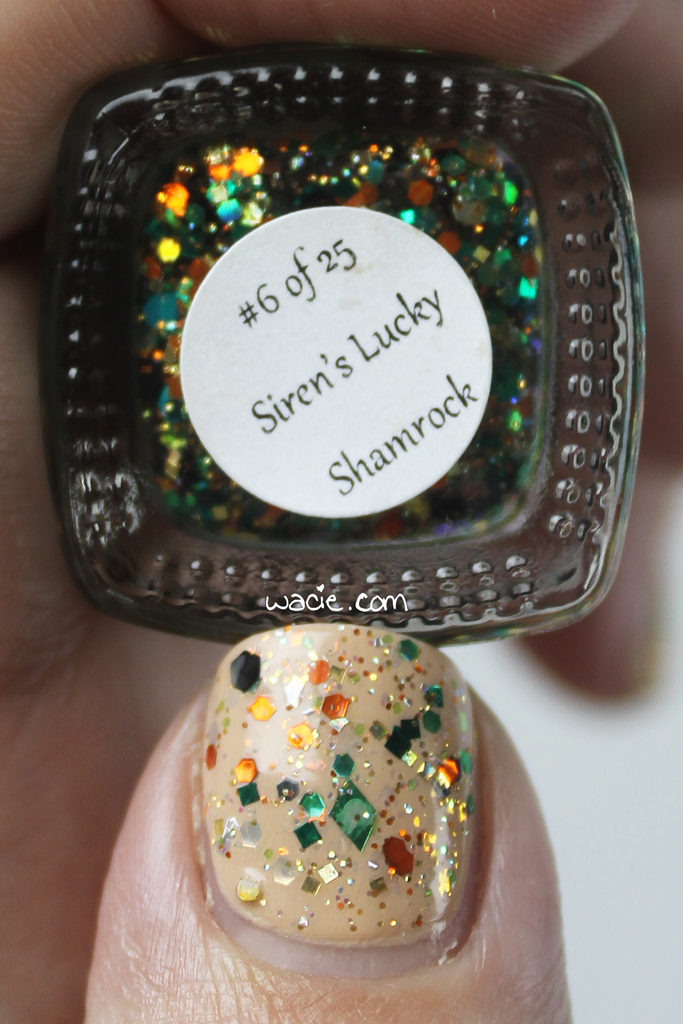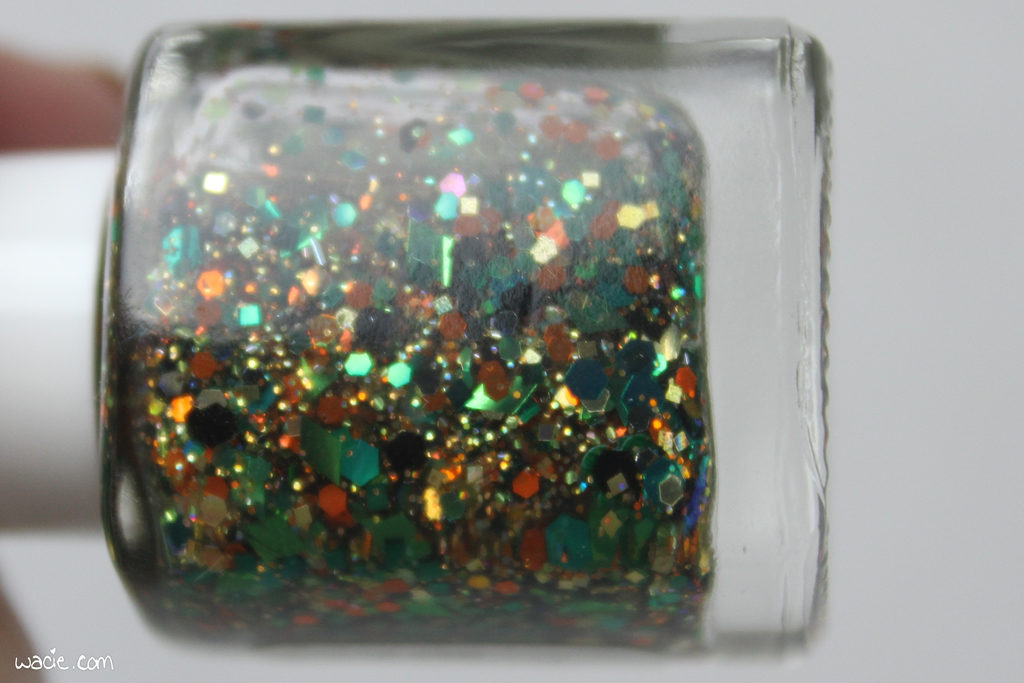 Siren's Lucky Shamrock is a clear-based glitter topper featuring a mix of green, orange, gold, and black glitters, iridescent glitters, and orange flakies. The official description also lists shamrock glitters, but I didn't get any, and I don't see them in the bottle, either. Application was good; the glitters brushed on easily and the product consistency performed well. The polish dries quickly and with some glitter texture, so top coat is necessary for smoothness.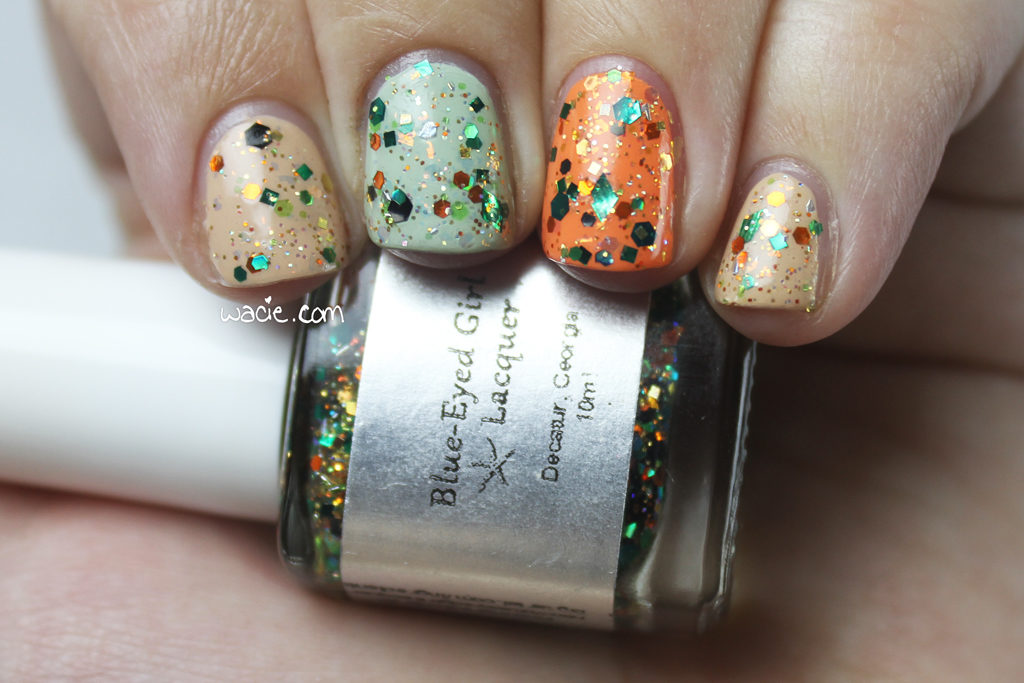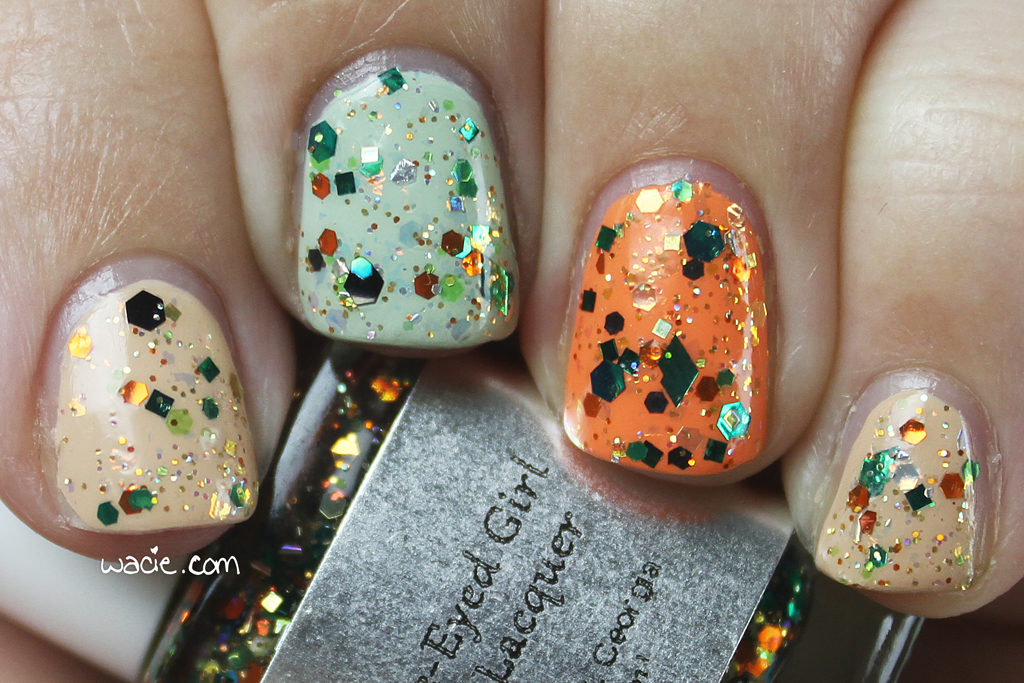 Of the two polishes, this one is the obvious holiday polish. Personally, I don't care much for polishes that are only useful one day a year, but if you're big into holiday looks, this is one you want. It's basically Ireland in a bottle. It makes for a very easy St. Paddy's manicure.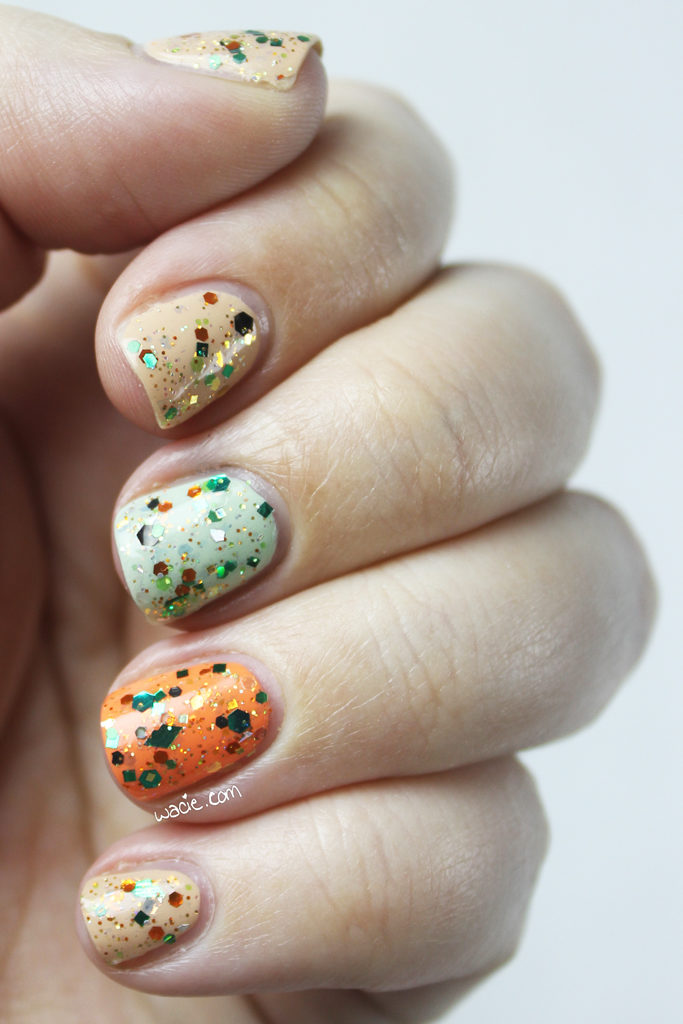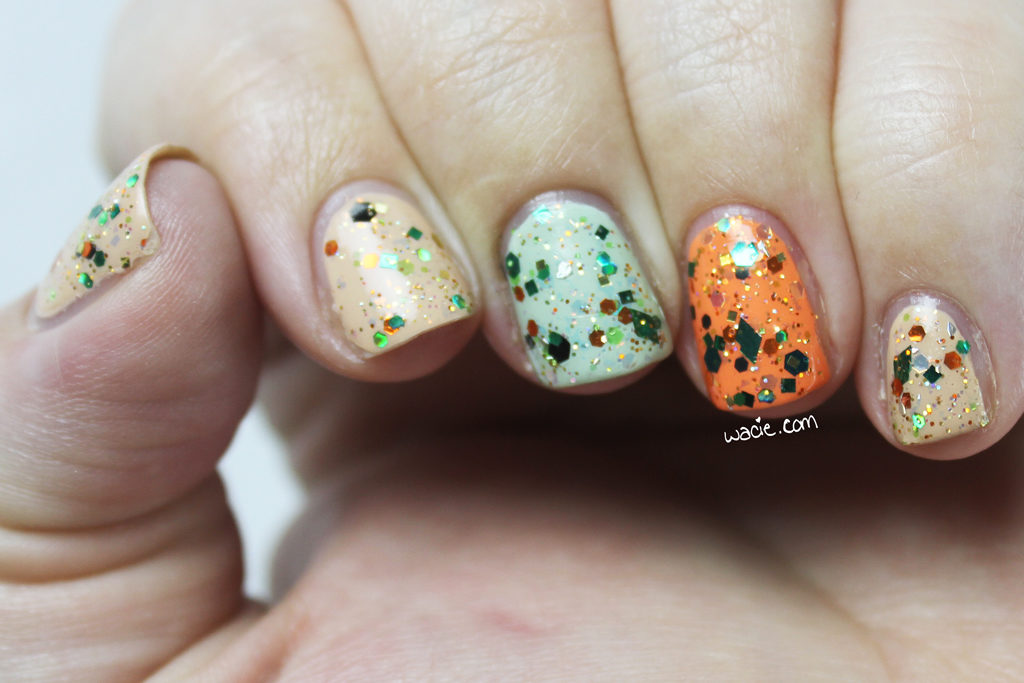 The following photos were taken in direct sunlight. The flakies get a little washed out out here, but the glitters come alive.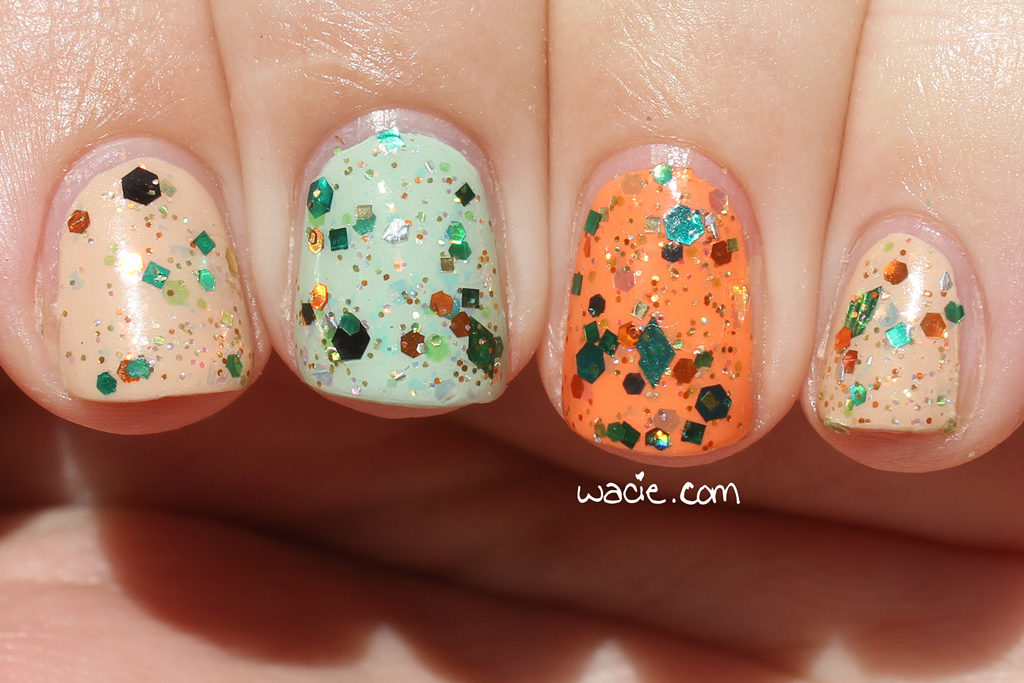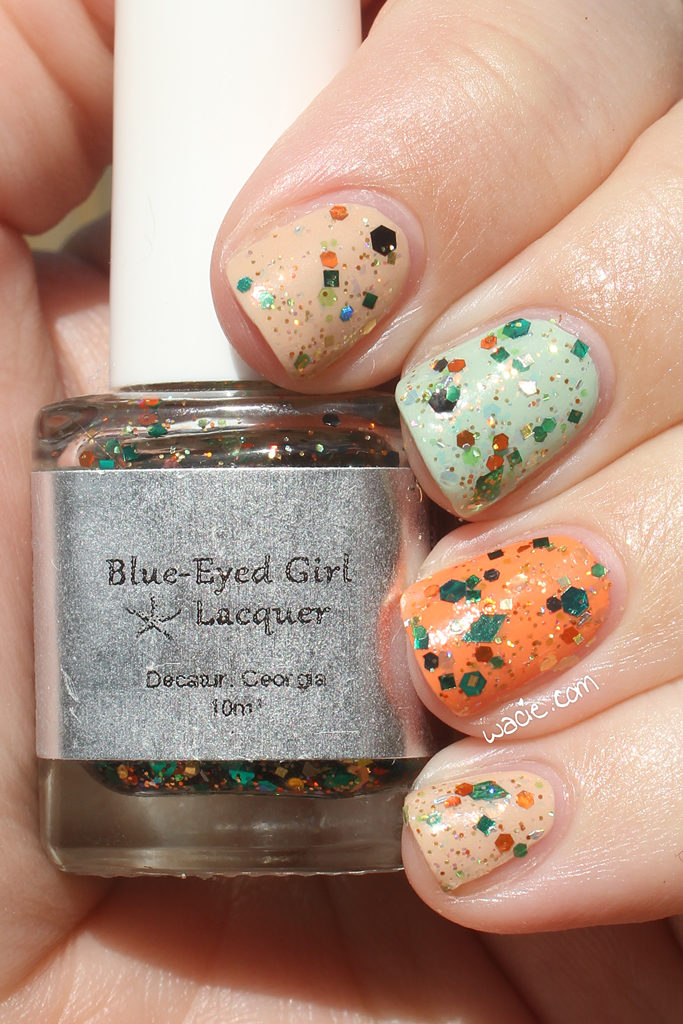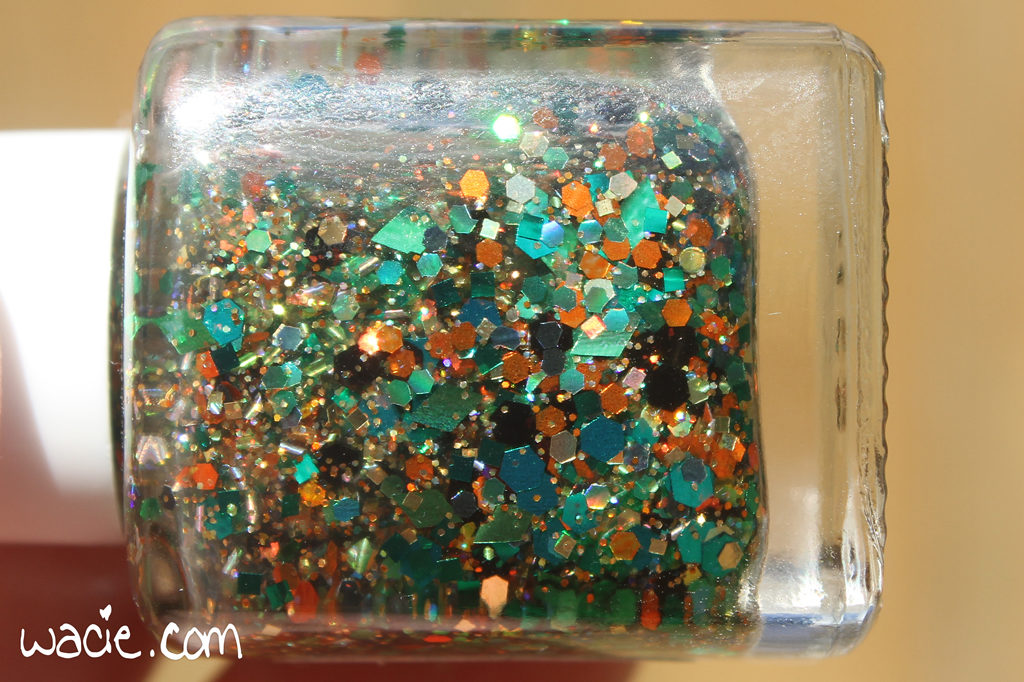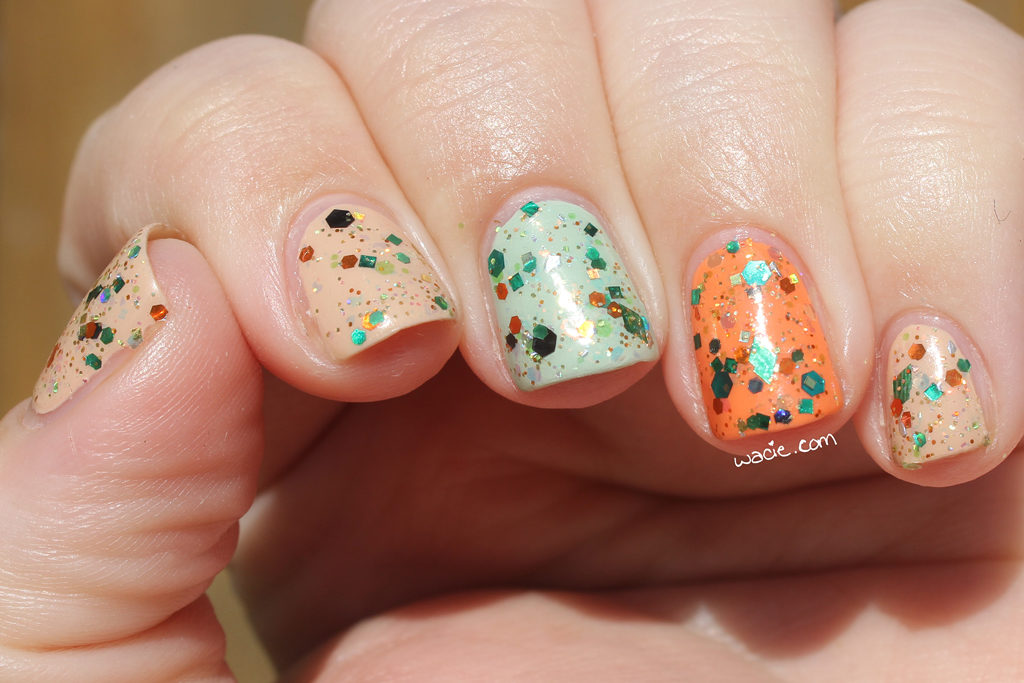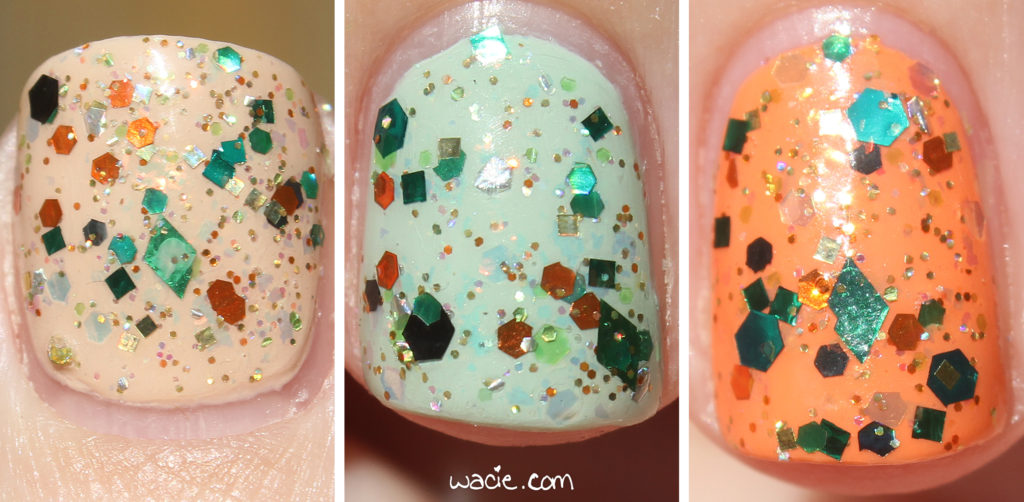 As of this writing, Siren's Lucky Shamrock is still available, and even better, on sale in the BEGL shop.
I bought this polish myself.