I hate to admit it, but my Wacie Nail Co. experiment this week is another case of too much glitter. I just hate the sound of those words together. This is Psychovamp, a purple jelly with various sizes of red holo glitters. I'm wearing three coats (no undies) and two coats of Seche Vite.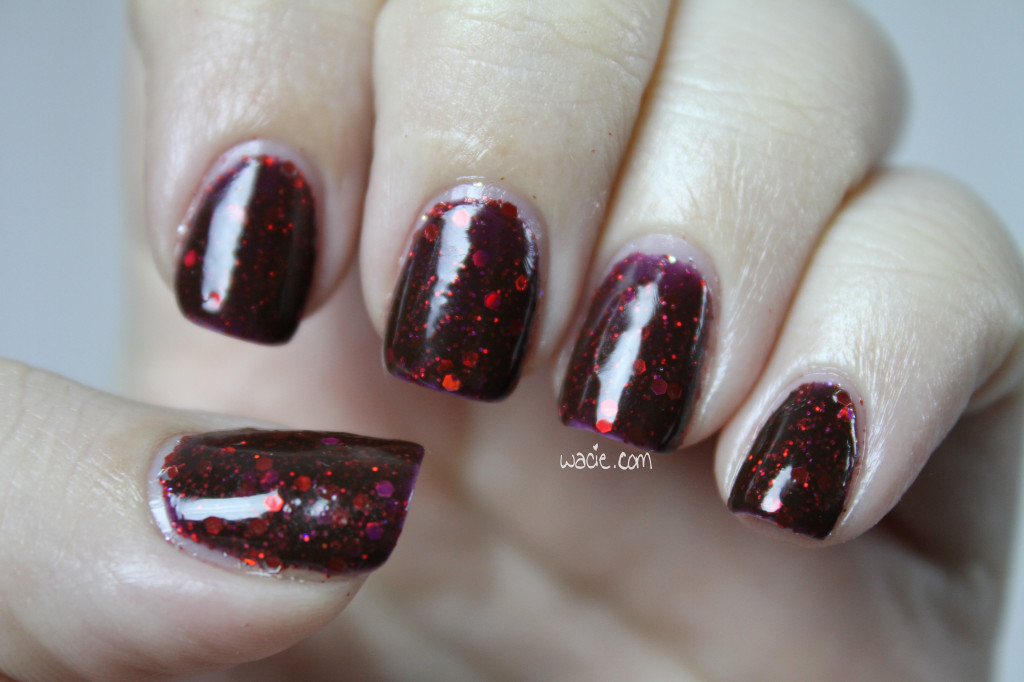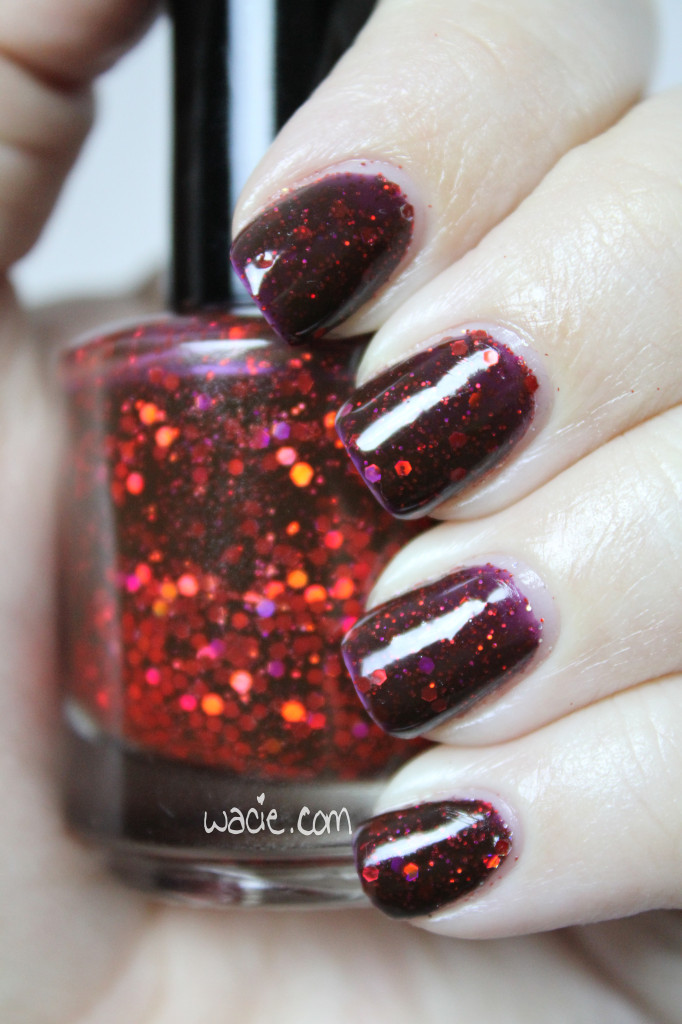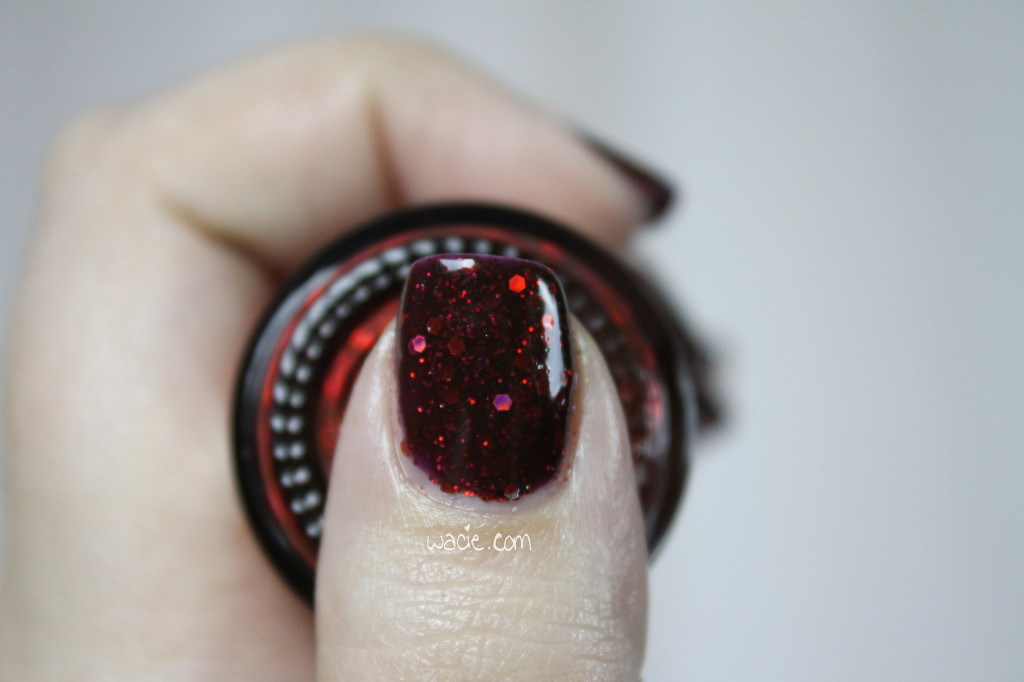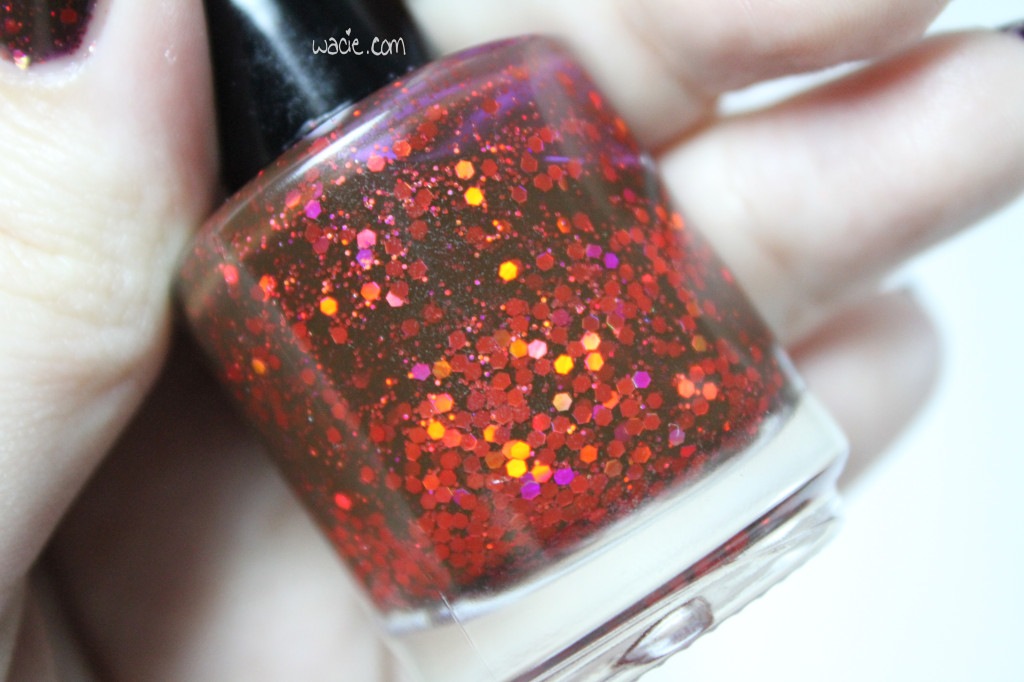 To start with, I love the look I got. It's a bit like the jelly sandwich I did a couple weeks ago; the deep jelly and holo glitters make it look very similar. What I don't like, though, is that it looks completely unlike my intention. The red glitters kind of take over the purple polish, so much so that you can barely tell it's purple. This could probably be remedied with adding less glitter; regardless of how the glitter affects the color, it needs to go anyway. You can see the stray bits of fine glitter I just couldn't get out of my cuticle. I hate that.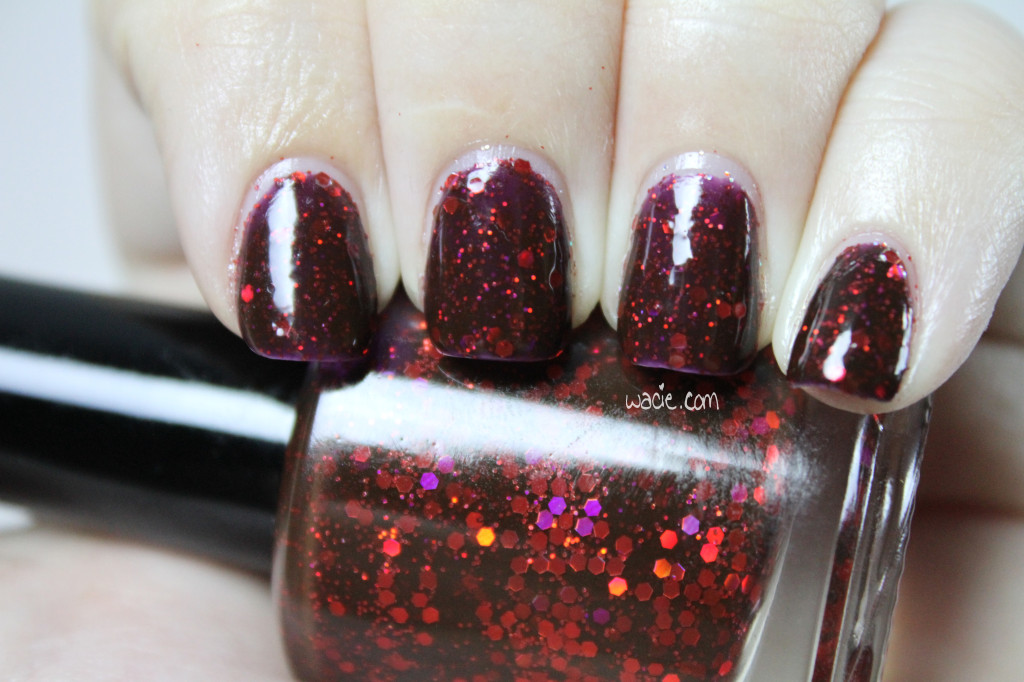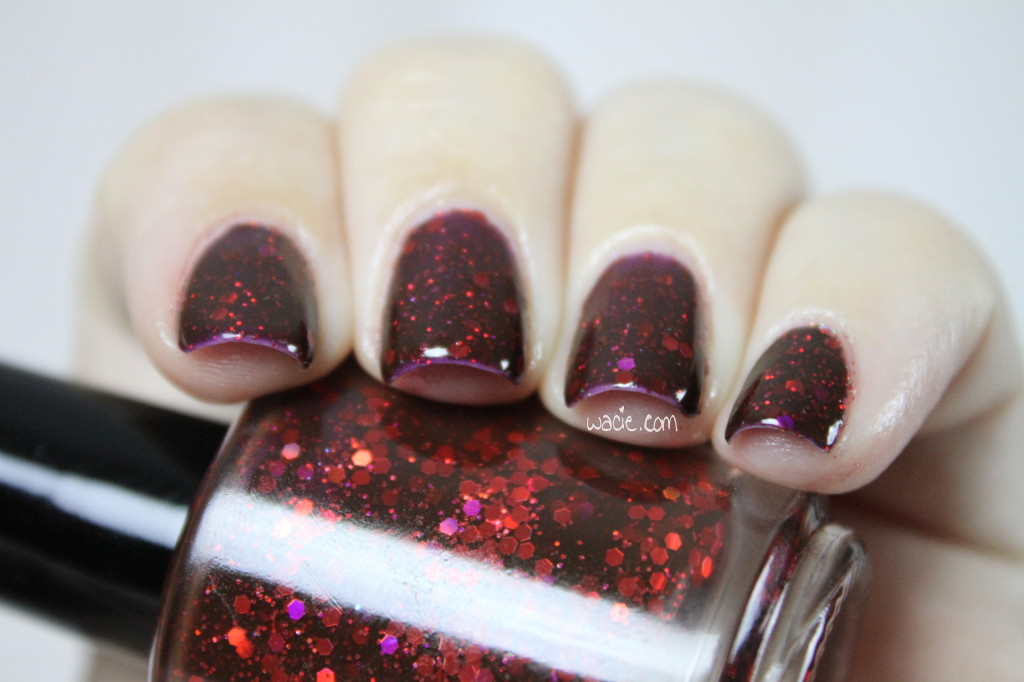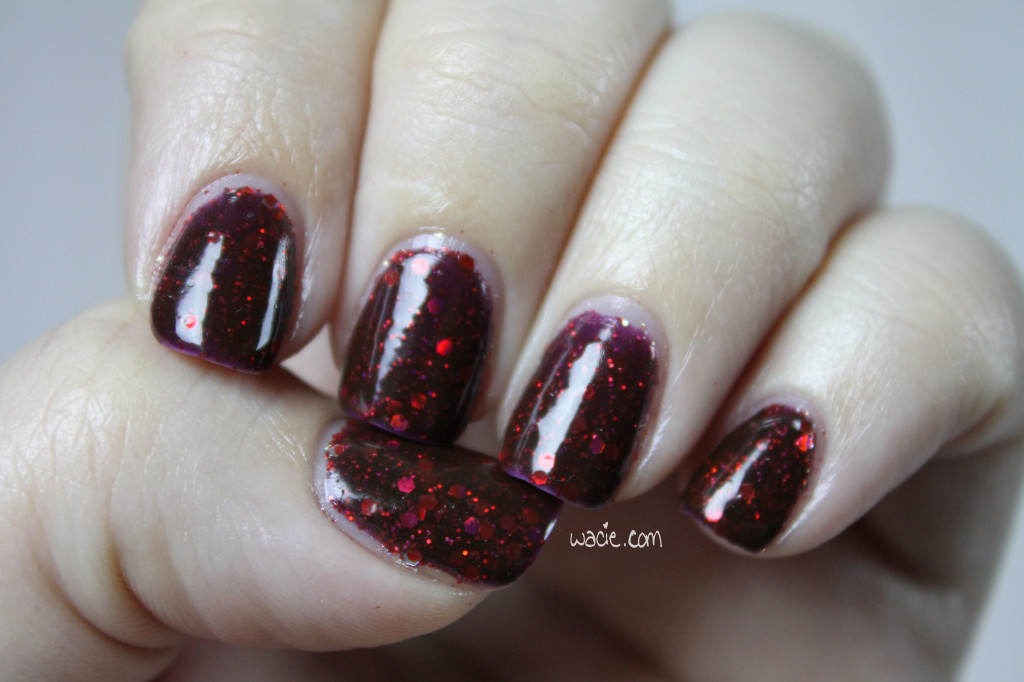 The photos in the sun are a little more true to what the polish looks like away from the studio. The purple is a little more visible in the studio than anywhere else. In the sunlight, though, you can really see all the glitter and the depth from the jelly, so it's got that going for it, which is nice.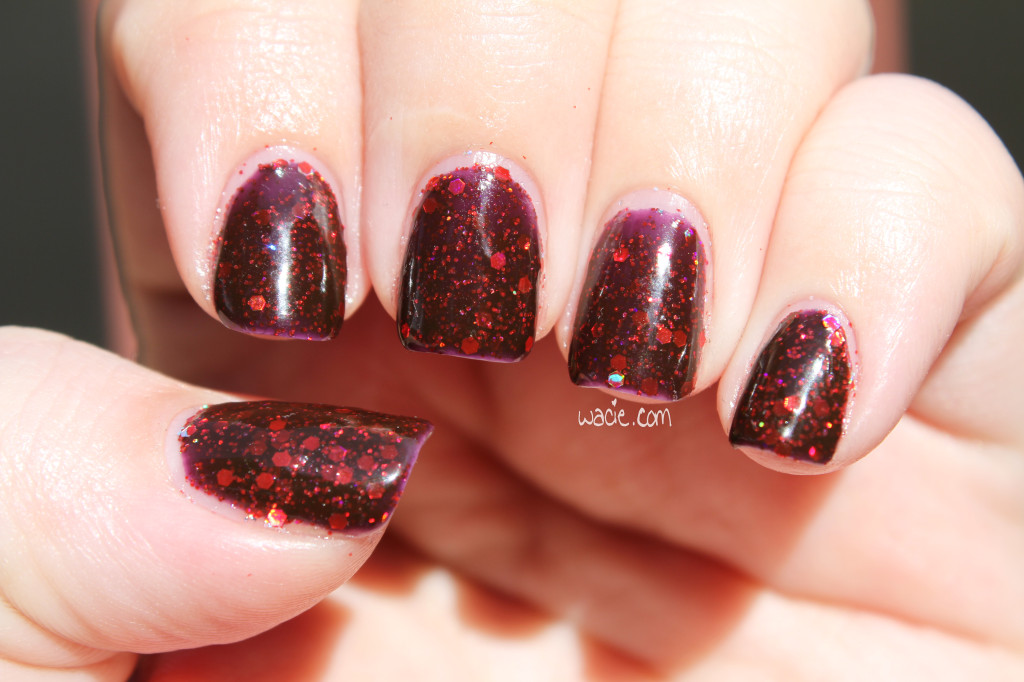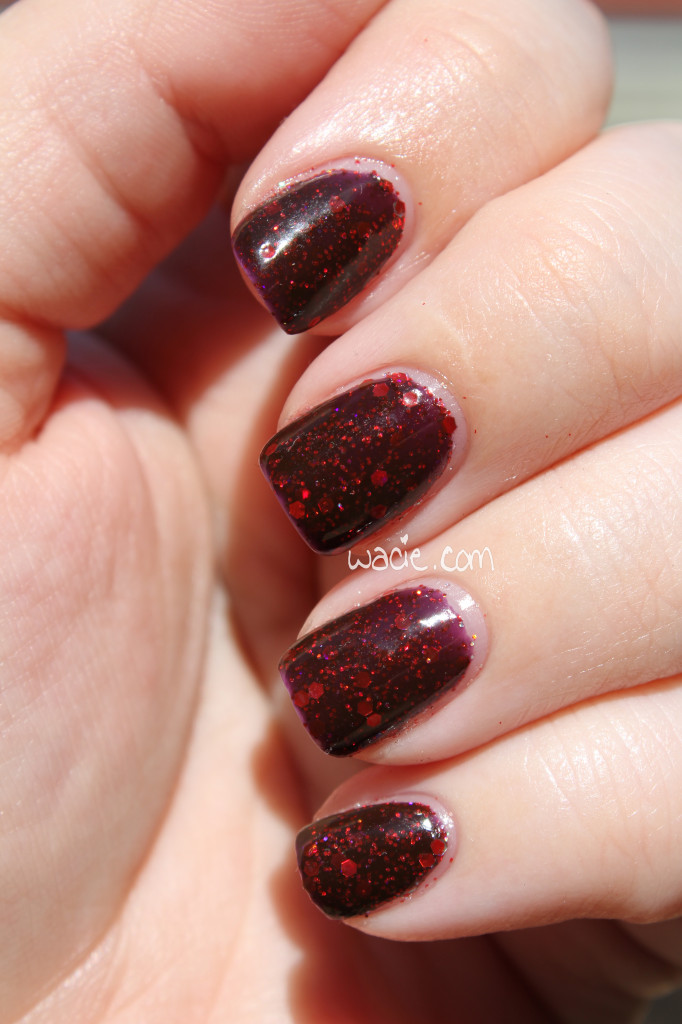 Also: no offense intended for psychos and vampires. Just saying.