It's another crazy Manicure Monday glitter feast! Today I'm wearing Wet 'n Wild's Club Cabaret over Essie's Navigate Her. It looked different in my head for sure, but I'm still into it.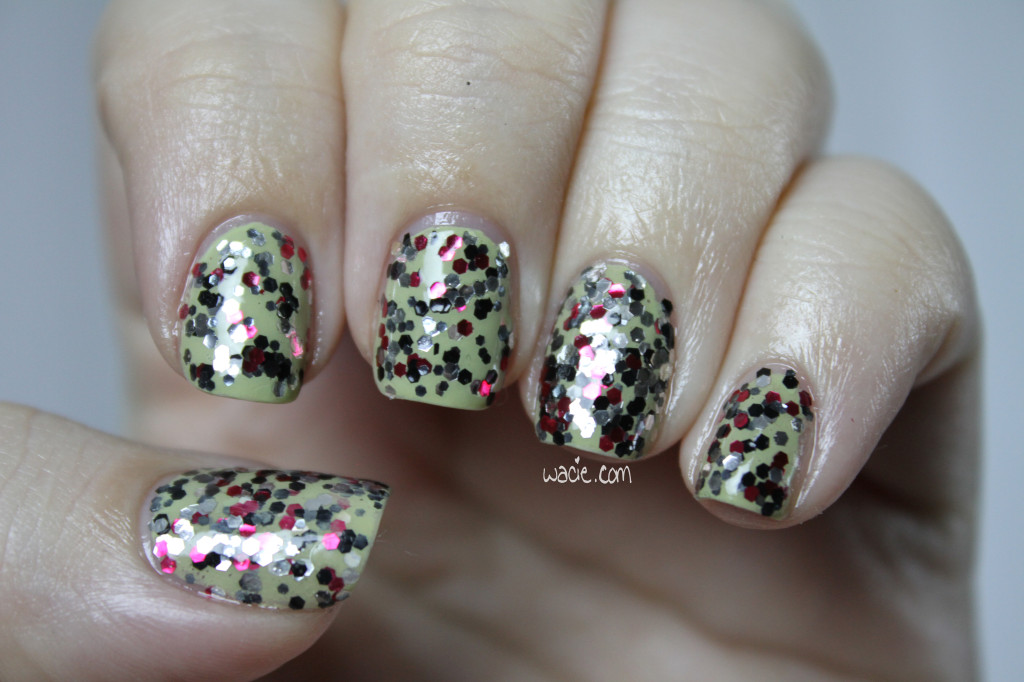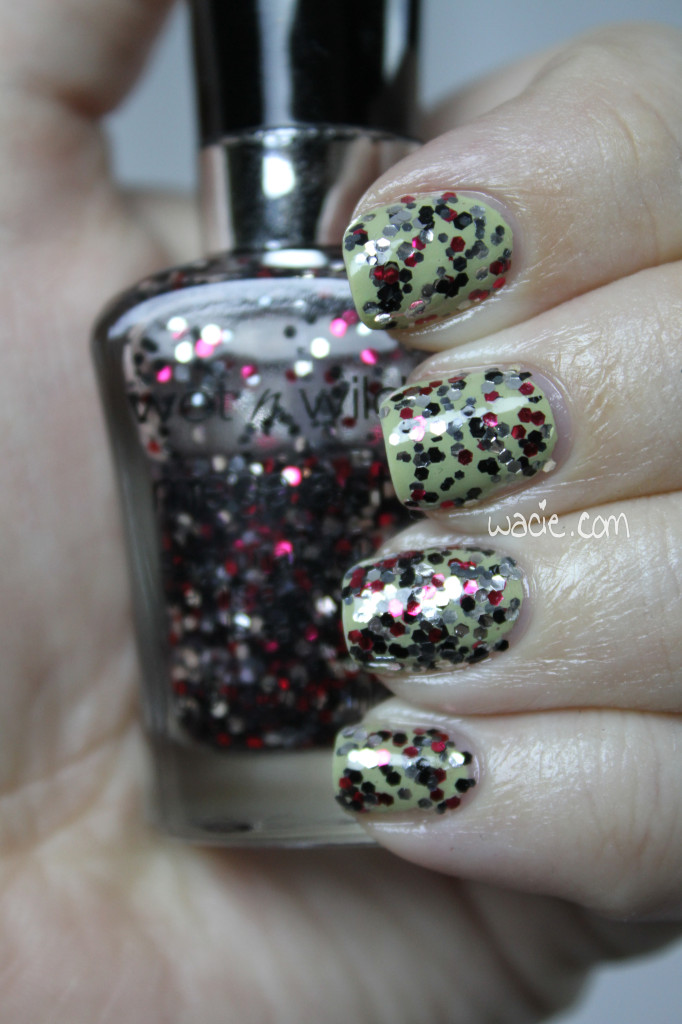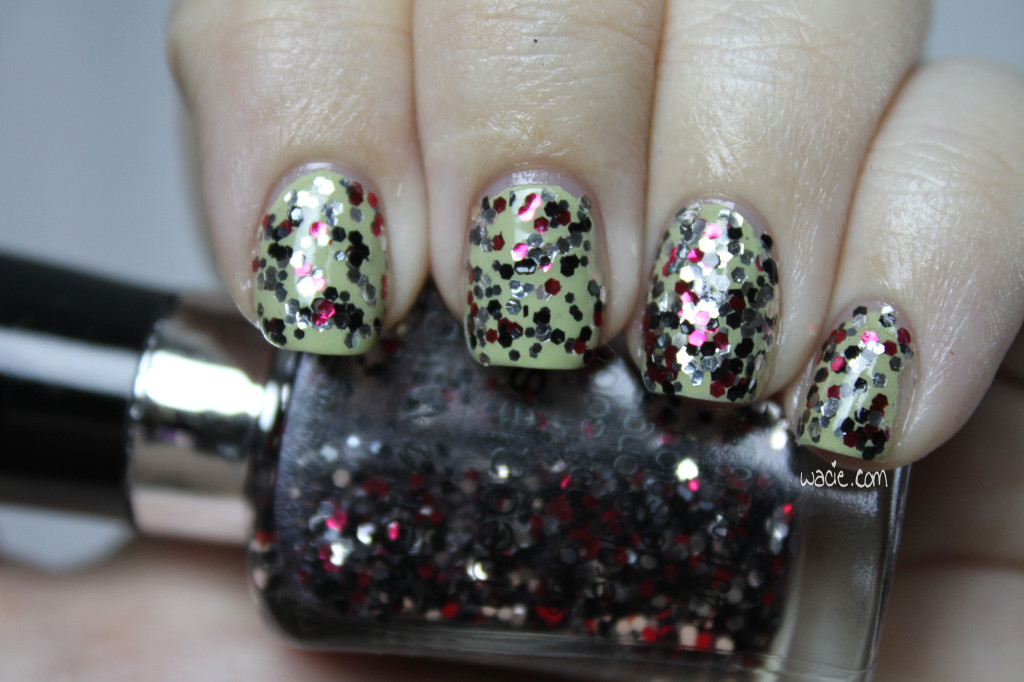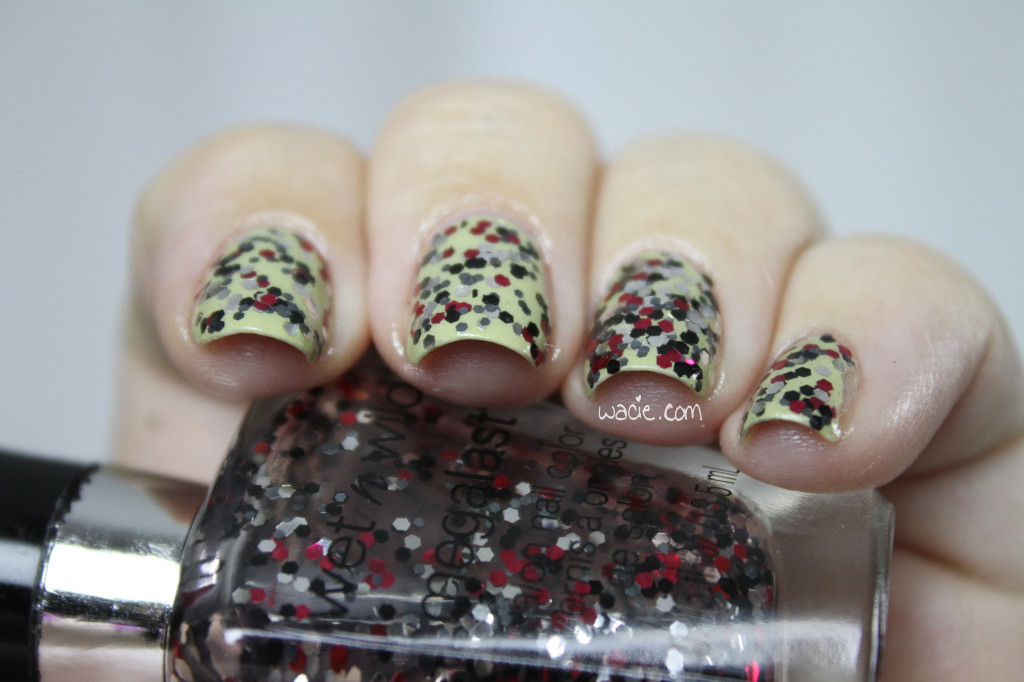 First I put down two coats of Navigate Her. This is a shade I've worn a lot lately for various swatches and things; it's so soft that it looks good as undies for any glitter. I chose it for this mani because I wanted a green to complement the red in Club Cabaret, and this was the only green that didn't challenge the darker colors for dominance. It also seems to look different at different angles; in the photo where I leaned my nails back, you can see it looks a bit more yellow there than in the others, and I'm not sure why.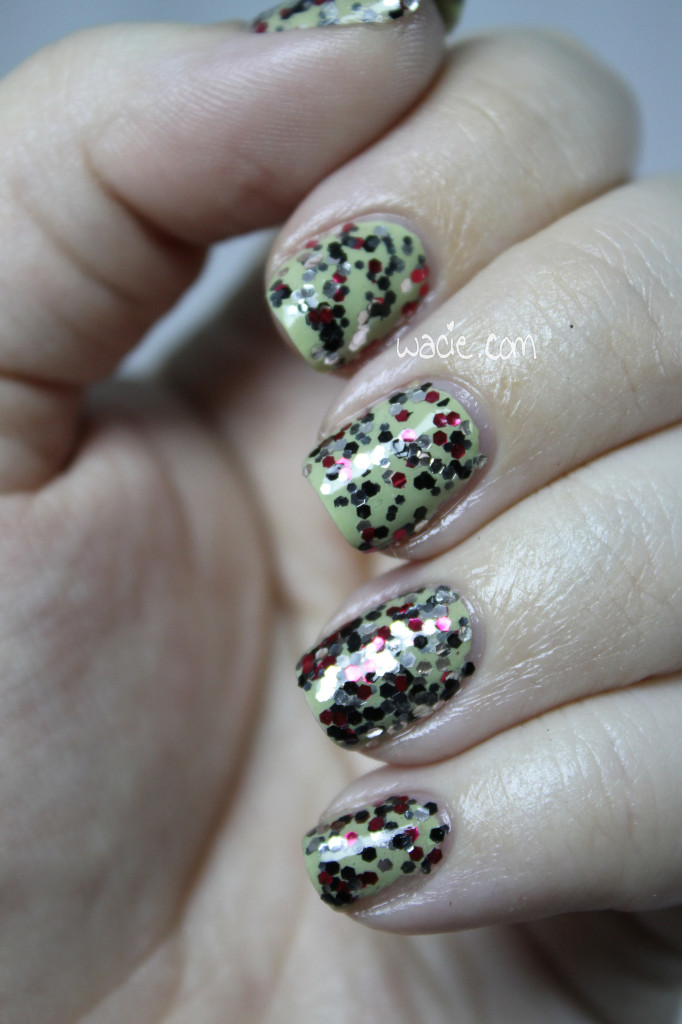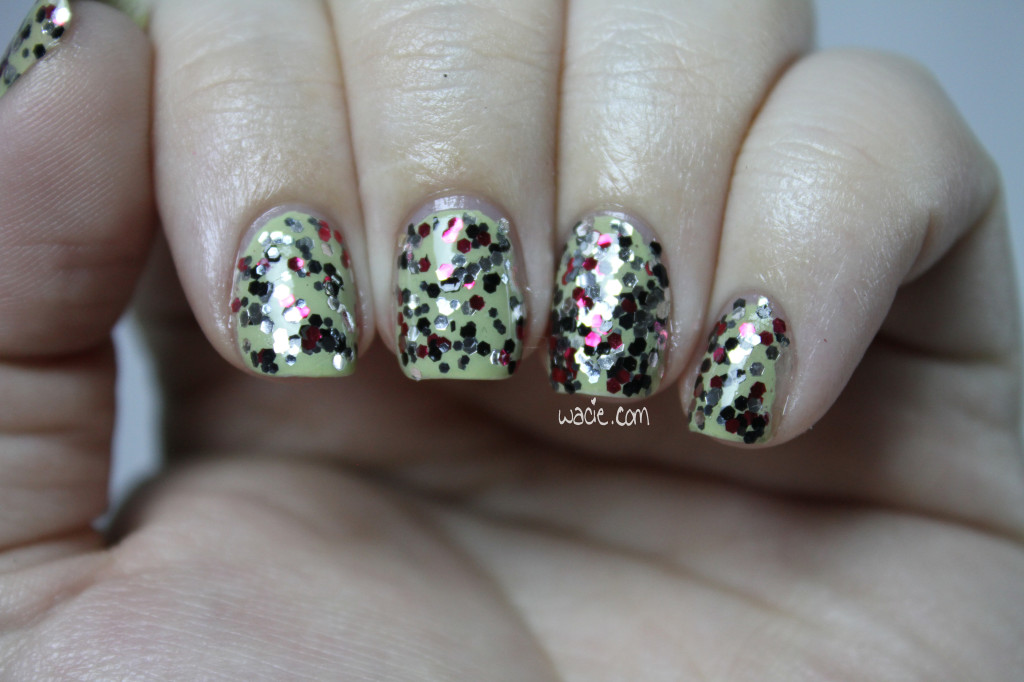 Club Cabaret is a lightly tinted base with black, silver, and red hexes of various sizes. I'm not sure if it's tinted on purpose, or if the red glitters bled a little, but it seems kind of suspicious. I didn't get much of a payoff; these W&W bottles have these really wide brushes, and while they pick up a lot of glitter, I don't get much of it on my nails. Instead I just get clear polish flooding my cuticles. To achieve this look, I brushed the glitter onto the end of a makeup wedge and rolled it on, the way one might roll on a stamped design. I could have gotten this look trying to brush or dab it on, but it would have taken a long time to do, and there's no guarantee it would have been applied this evenly or cleanly. Cleanup was a pain, but it was worth it.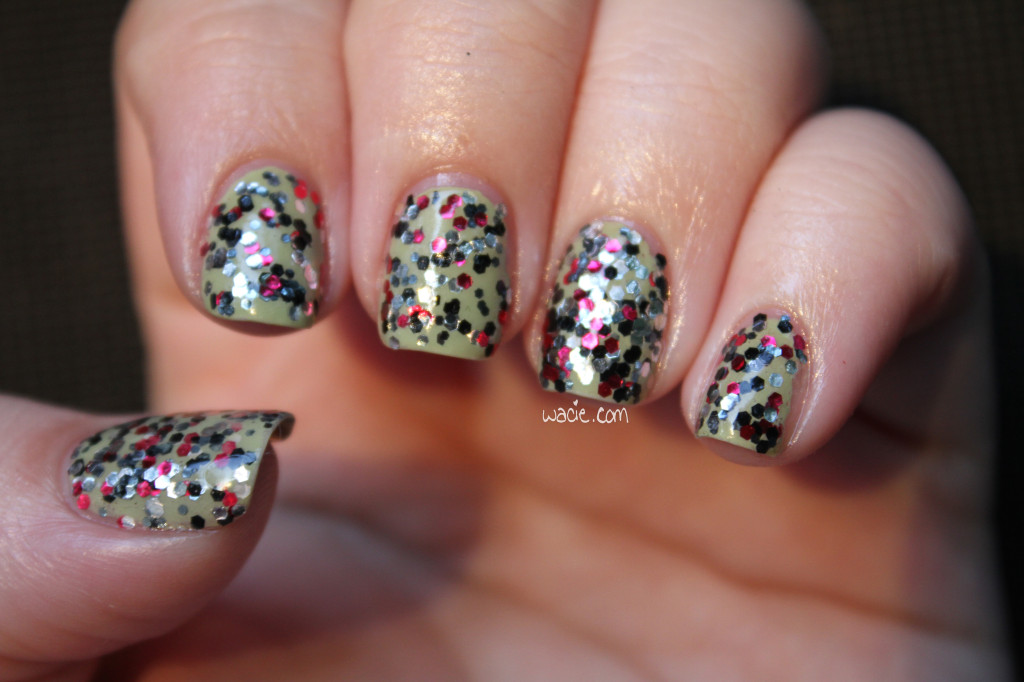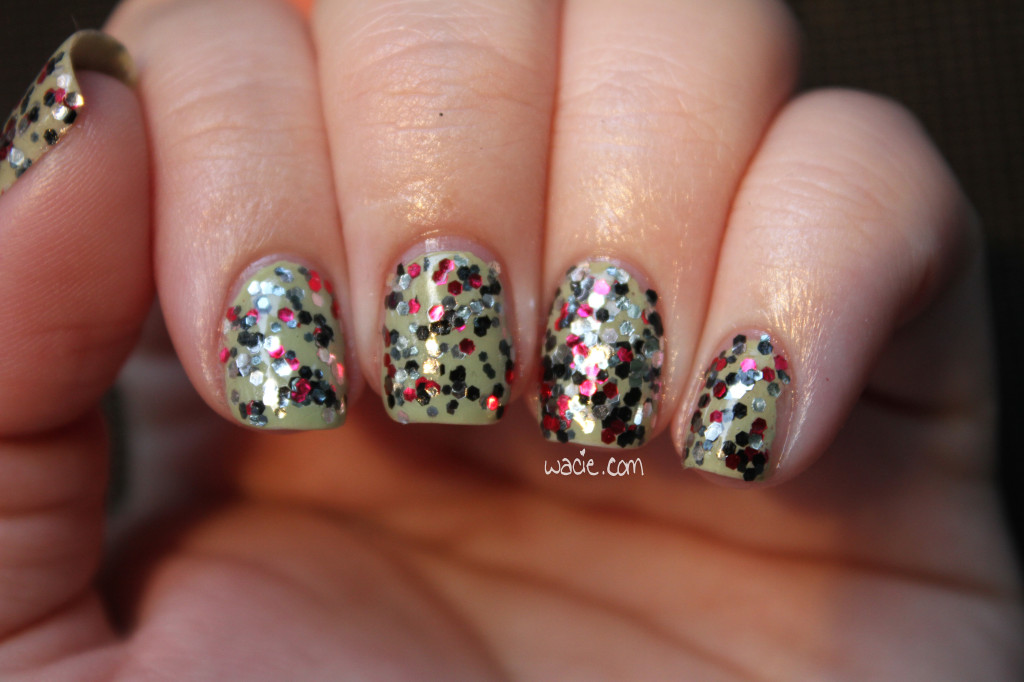 Seeing as I planned this manicure months ago, it's accidentally festive for Cinco de Mayo. I love it when that happens.