Happy Monday! Today's look makes use of a vintage Maybelline polish that I've had since at least 2005. This is Tawny underneath Formula X for Sephora's Out of Sight.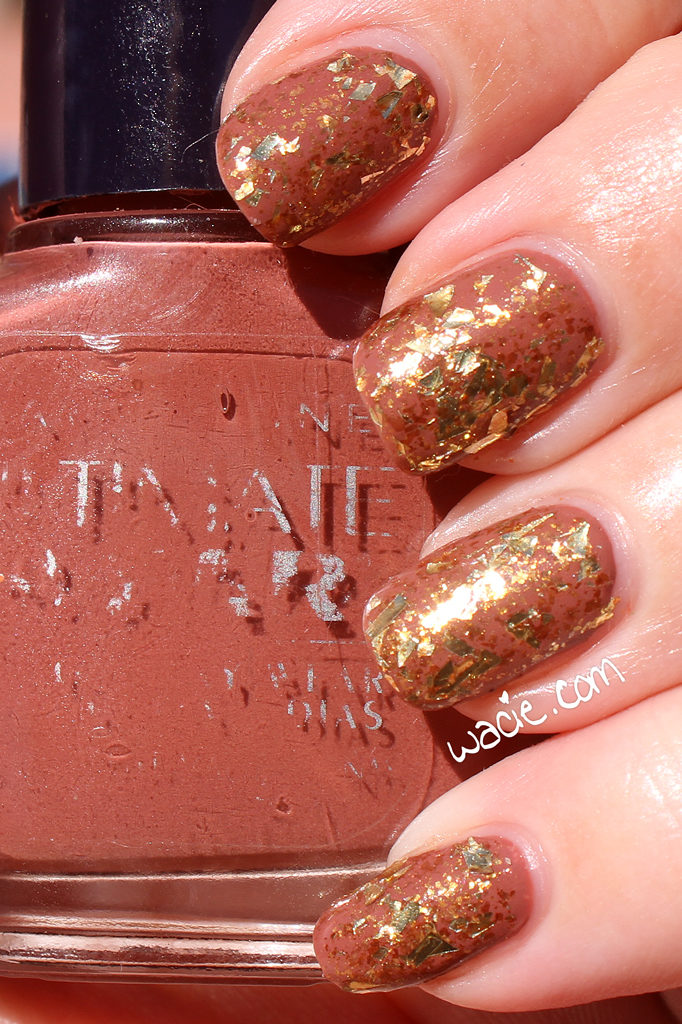 Tawny is a rich toffee brown creme. For a polish of its age, it actually applied quite well; the consistency was a little on the sticky-thick side, and was a little annoying to work with. I could have thinned it, but it wasn't quite that bad. The worst thing was the shedding brush. It left quite a few strands on my nails, and I wasn't able to get all of them off. I just put more polish on top of it.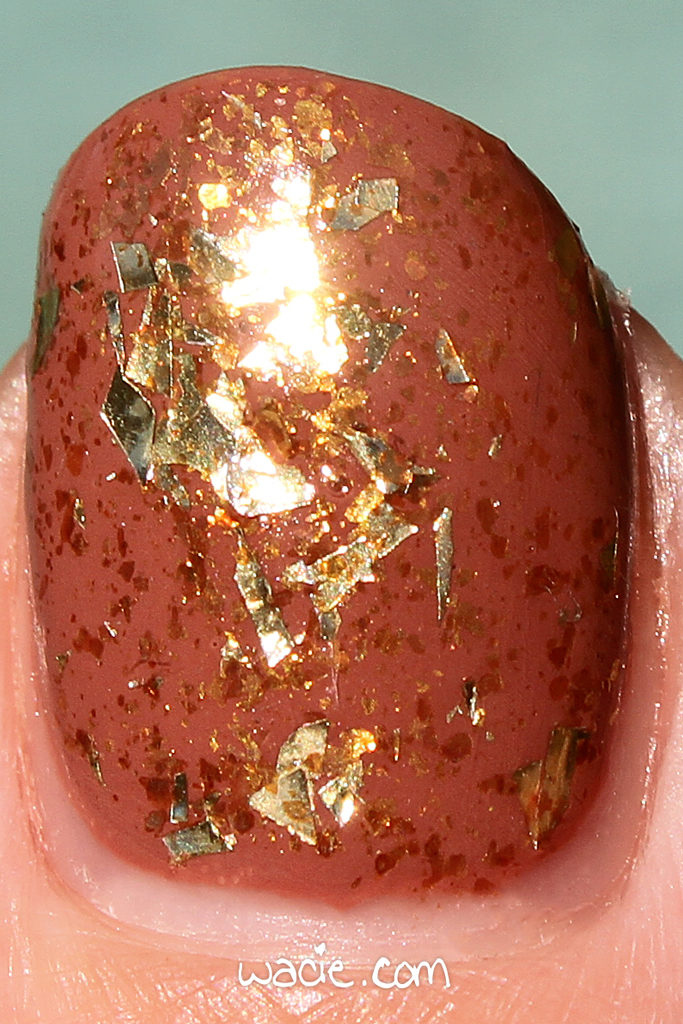 Out of Sight is gorgeous. It's super-blingy, and nearly blinded me in the sunshine. It's also got some golden flakies in there. This polish has the same issues that all the shredded glitter toppers have with smoothness, and I talked about that a bit in last week's post. This one is maybe ninety percent smooth with a few jaggies.
I bought these polishes myself.