Swatch Saturday is here! I'm excited to show you this one, as it's the first in a series of gorgeous floral-themed pastels. This is Cherry Blossom from Blue-Eyed Girl Lacquer's 2014 April Showers collection; I'm wearing three coats with one coat of Rica's Glossy Glam top coat.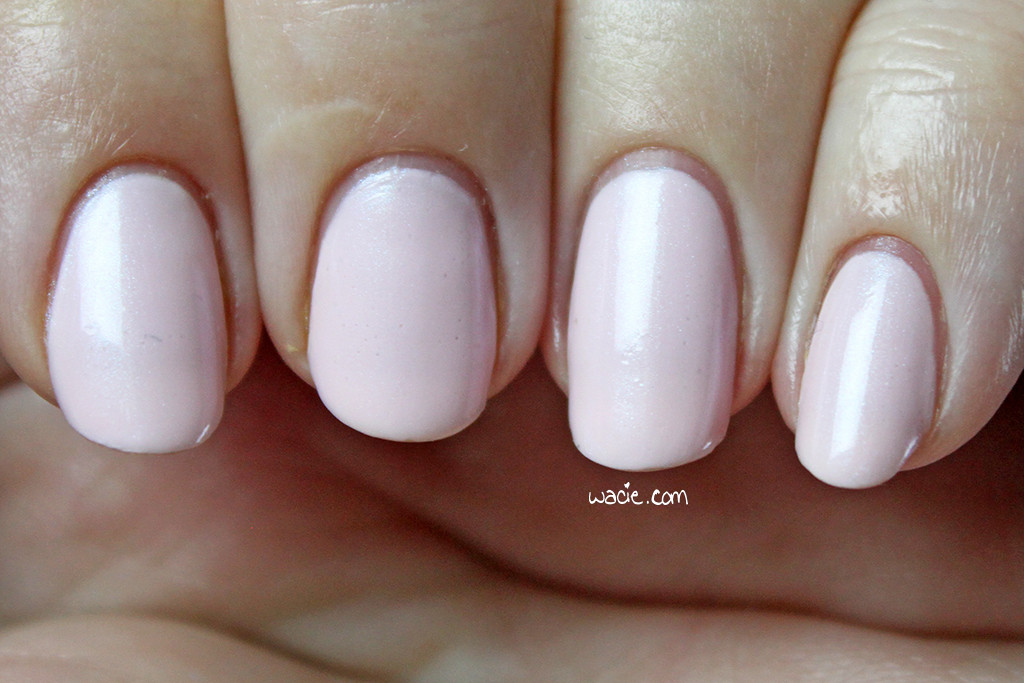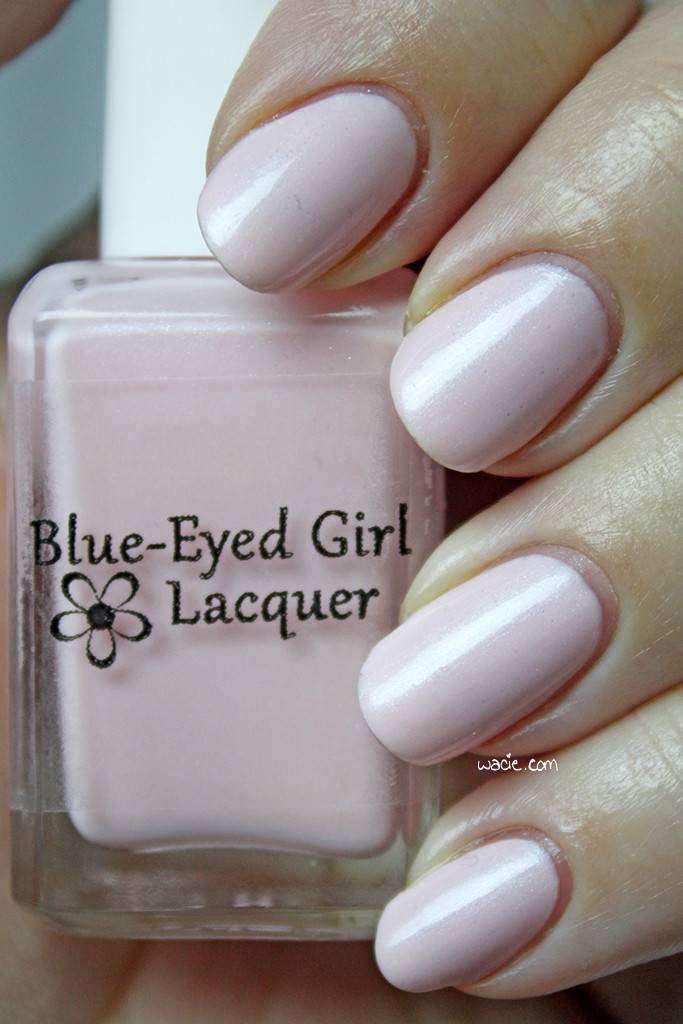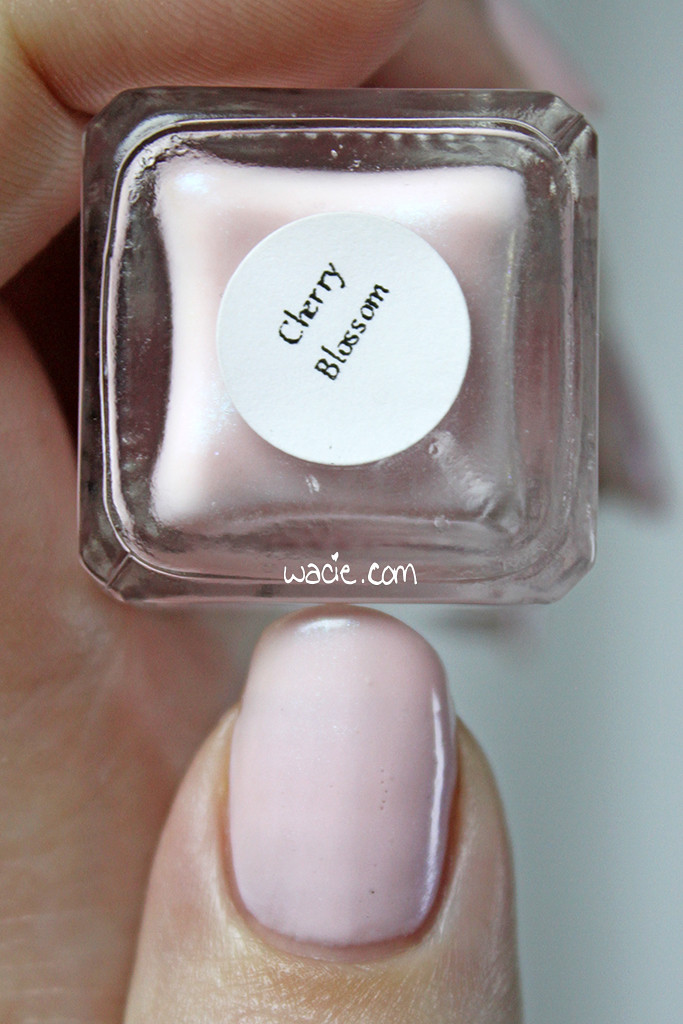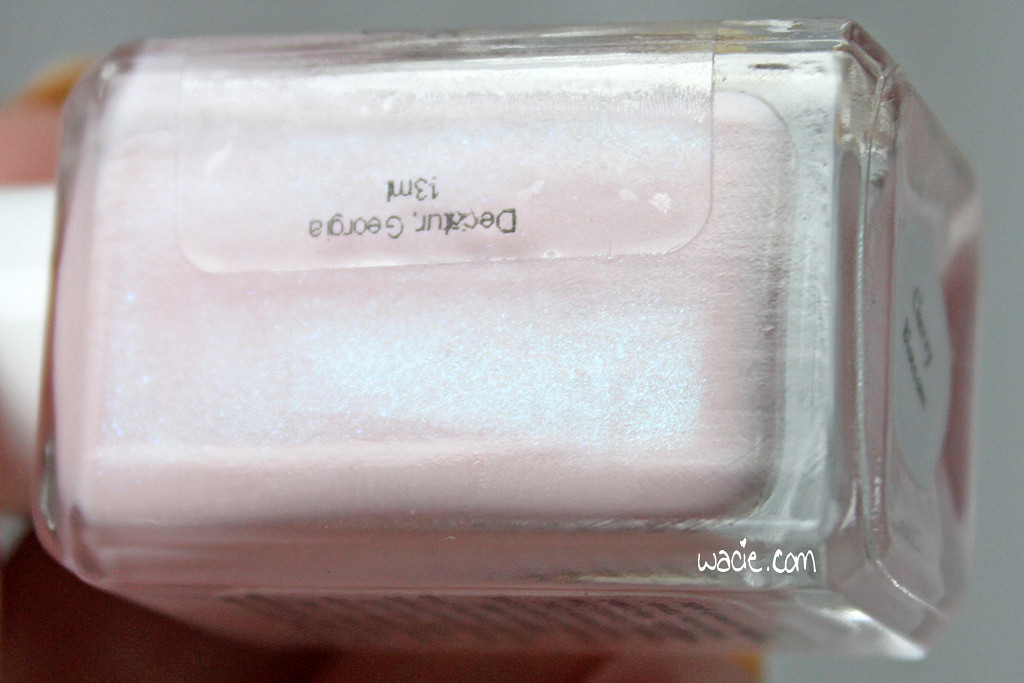 Cherry Blossom is a pale pink polish with a pearly blue shimmer. Application was easy; the consistency is just right and I had no trouble getting even color and opacity. Drying times were also very good; my nails were dry to the touch in about five minutes. The polish dries to a semi-glossy finish. It's a very nice polish to use.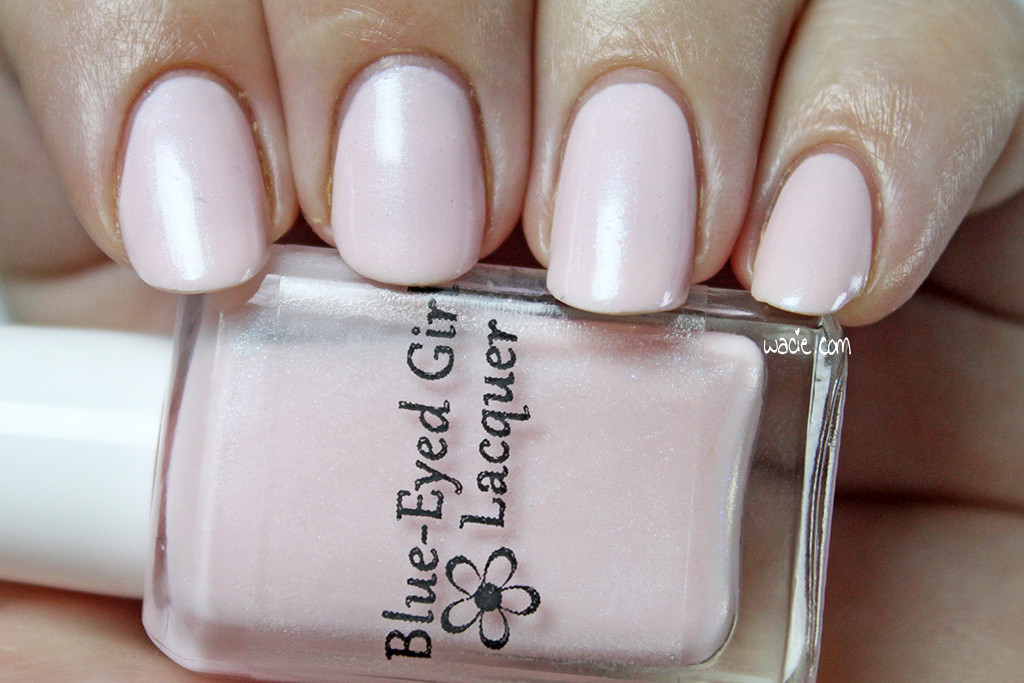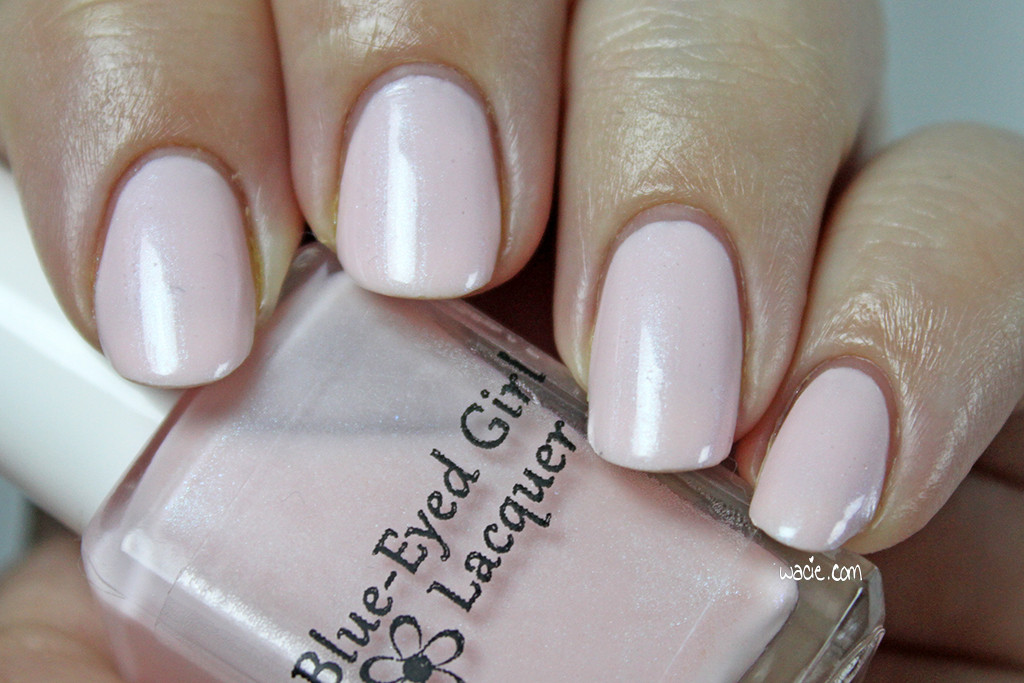 I don't consider myself a fan of pastels, but I absolutely fell in love with this collection, and with this polish in particular. Each color is so soft and innocent, not unlike their petal namesakes. This shimmering and delicate pink is just like a sakura blossom: pure, fleeting, beautiful. I adore it. I'm really looking forward to swatching all the rest.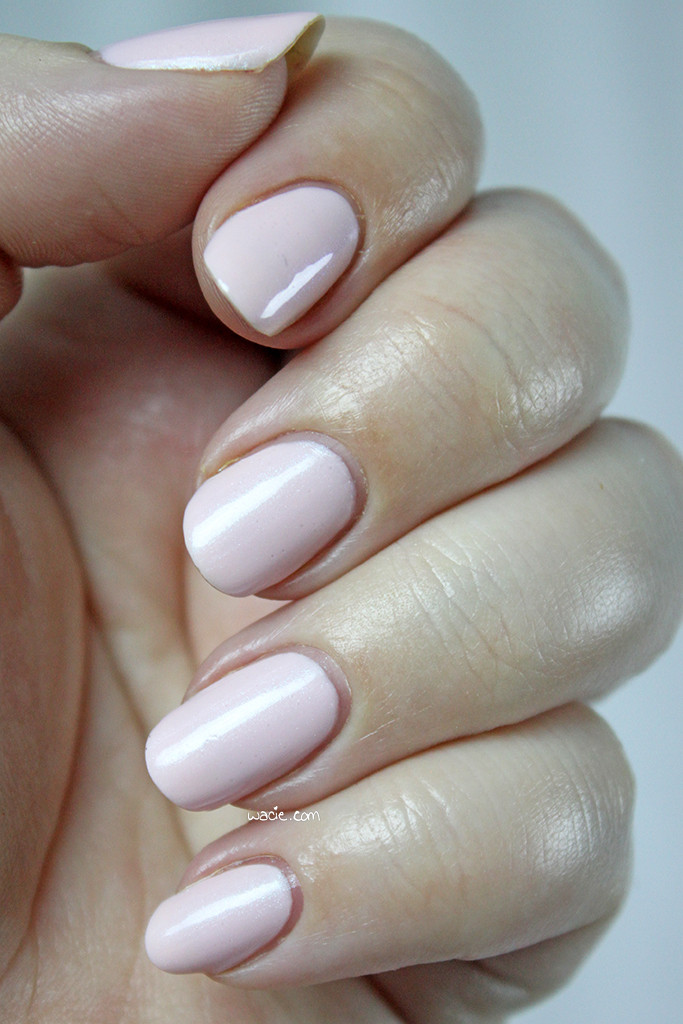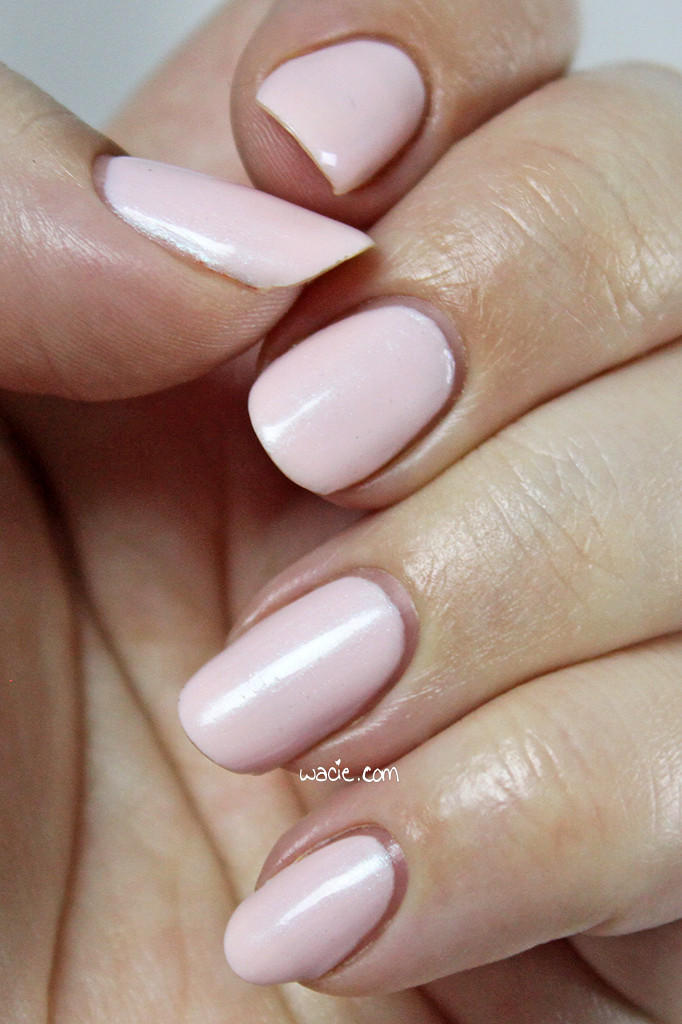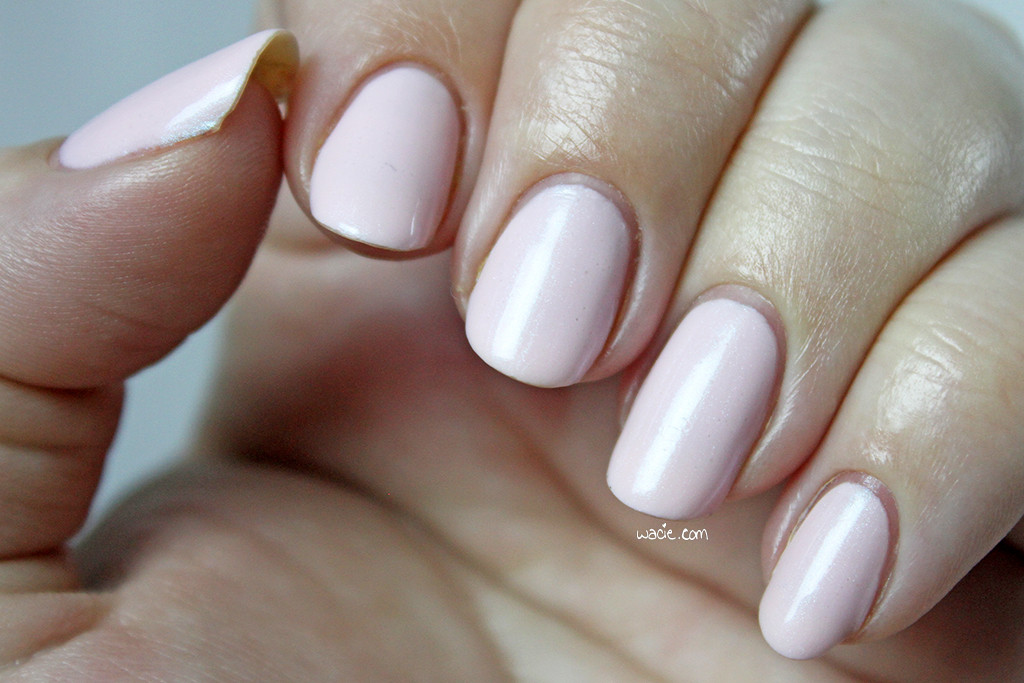 Cherry Blossom, unfortunately, has been discontinued by the maker. Other Blue-Eyed Girl Lacquers are available from their shop.
I bought this polish myself.