It's another weekday swatch! This is the last one until I'm caught up. Pyrotechnic from Formula X for Sephora is the last of my red manis from last week. I'm wearing three coats with one coat of Rica's Glossy Glam top coat.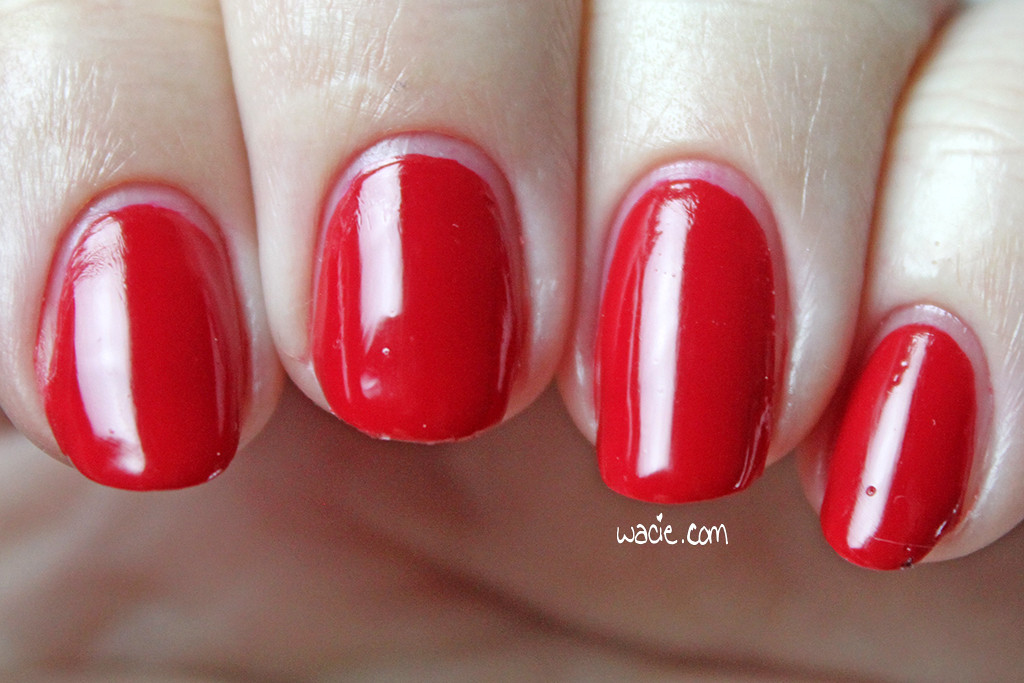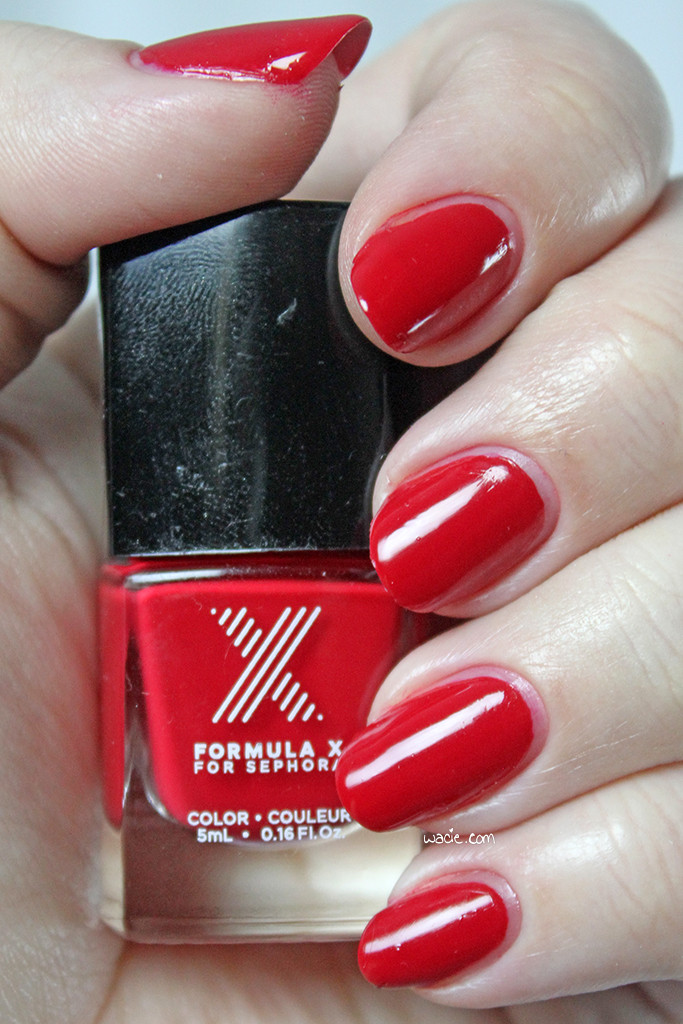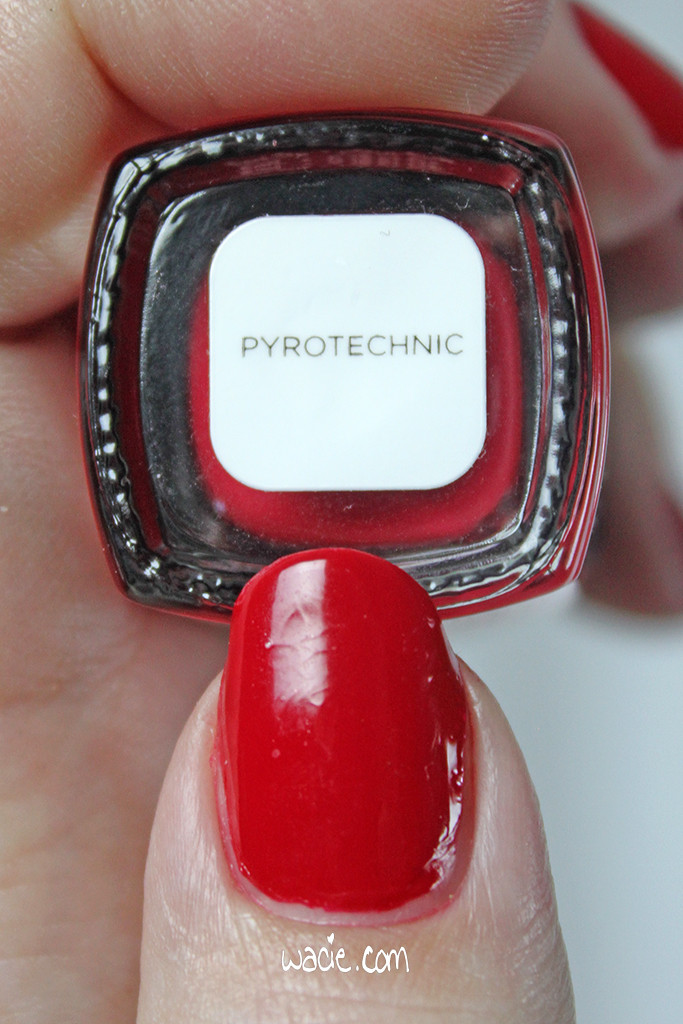 Pyrotechnic is basic red creme. It was easy to apply; the mini brush was just the right size for my small nail beds, but the square top was hard to hold at times, and though it comes off, the small brush cap underneath wasn't any more comfortable. The polish itself is a nice consistency, on the thinner side, but still easy to work with. The first coat can be sheer, but coverage builds with multiple coats. It dries with a glossy finish, and with good drying times.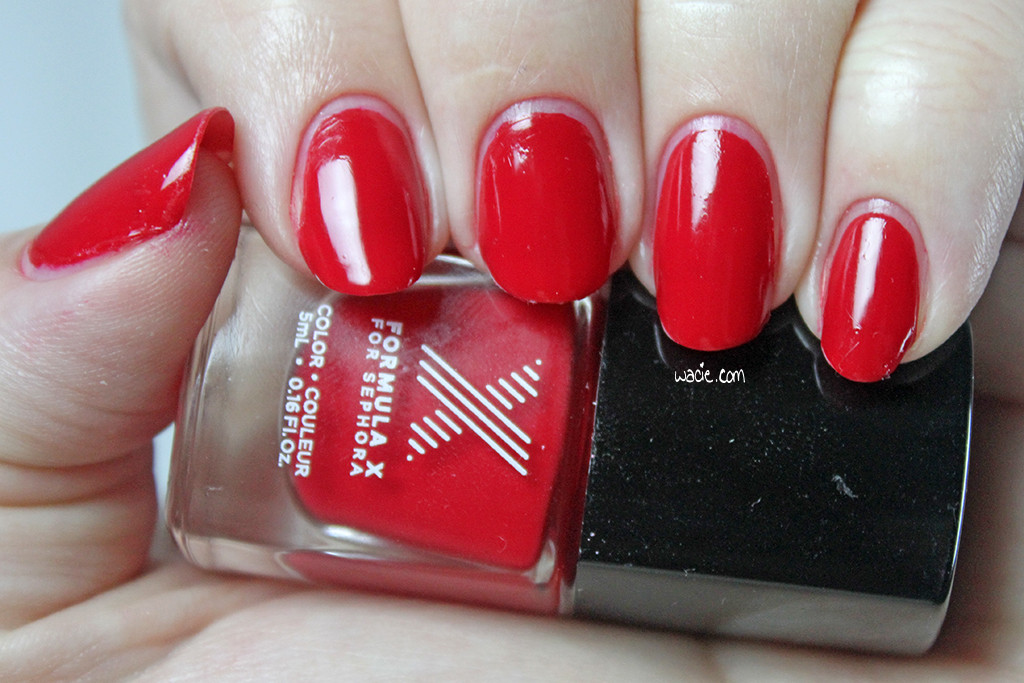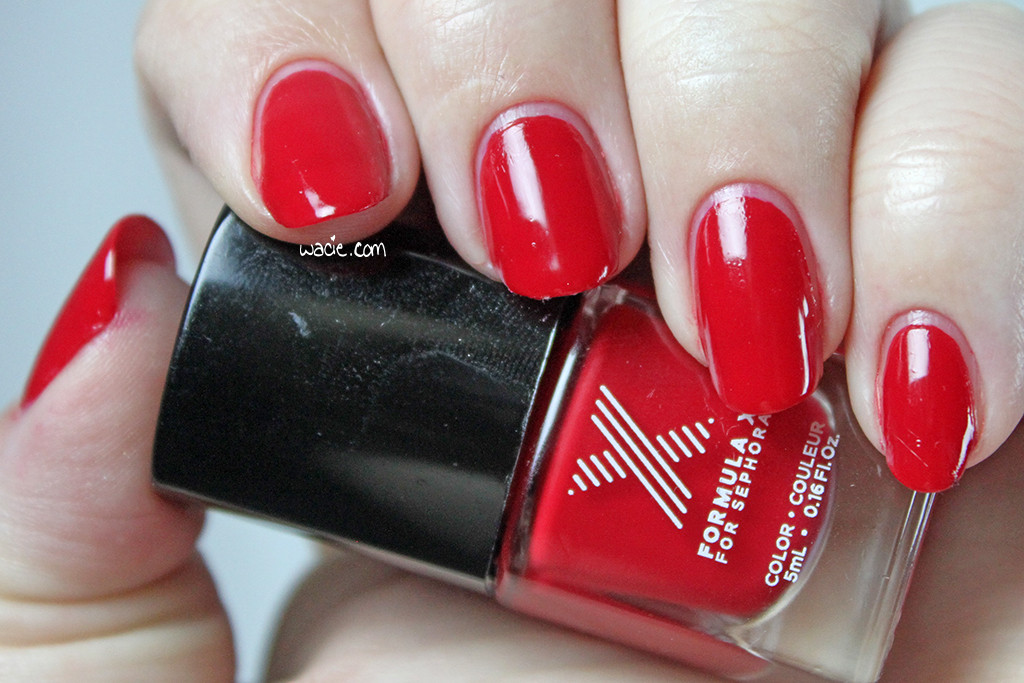 I got this mini of Pyrotechnic as a 100-point reward from Sephora. I love red cremes to death, but I rarely buy them because I have so many already. At this time, the Formula X polishes were just coming out, and because I was curious about them, I went for it. Compared to Sephora by OPI, I don't really think they're much different. I love the bottle and packaging, and I definitely like it better than Sephora by OPI's weirdly-shaped bottles, but I think the polish itself is pretty comparable. Also, I've said it before, but I'll say it again: if you're really in the market for a red creme, this might be a nice one to have, but if you don't want to drop ten dollars on a nail polish, it's totally fine to look elsewhere.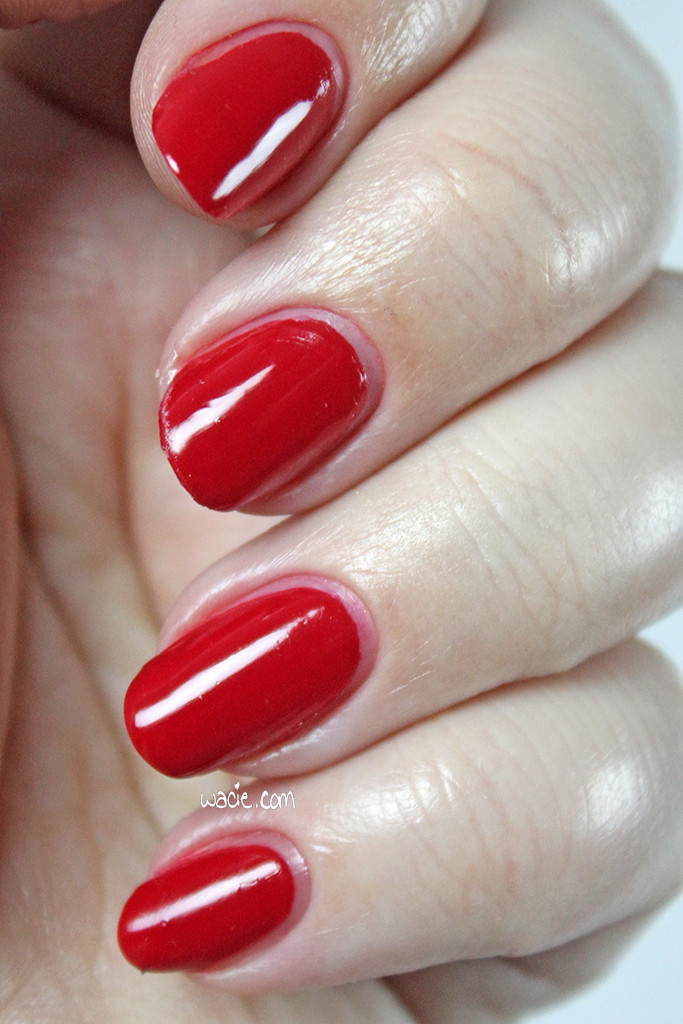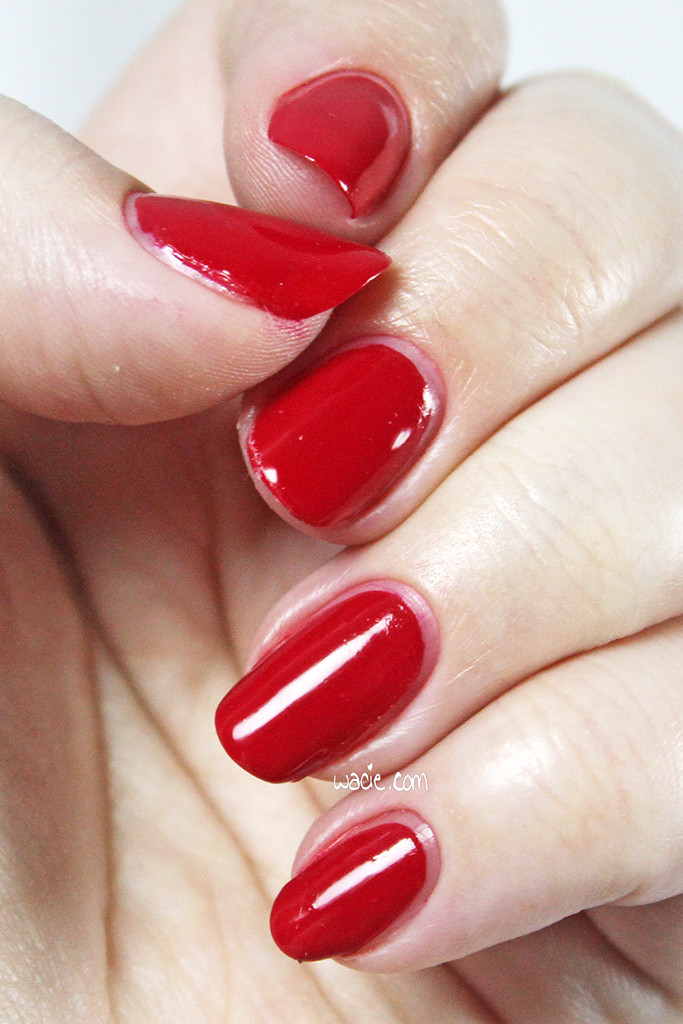 I admit that this mani looks a little rough. I did it Friday night, I think, at 1:30 in the morning. I'd spent the week working a booth at a trade show, and by Friday, I was a few days in and still had a few days to go. It was a rush job; I was exhausted and I was trying to get my nails done as quickly as possible so I could sleep. It's only now that I'm seeing the pictures do I realize what a crap job I did. I mean, they looked great in person, but the pictures just make it look sad. The stained cuticles in particular, I promise they weren't really that red. That's all on me and my sleepiness and not the polish's fault.
Pyrotechnic is available from Sephora and sephora.com.
I bought this polish myself.