I'm really excited to to show you today's swatch. I got my first A England polish! When I saw they had a polish based on Jane Eyre, I had to have it. I'm wearing three coats of Jane Eyre with one coat of Digital Nails's Ain't Nobody Got Time for That top coat.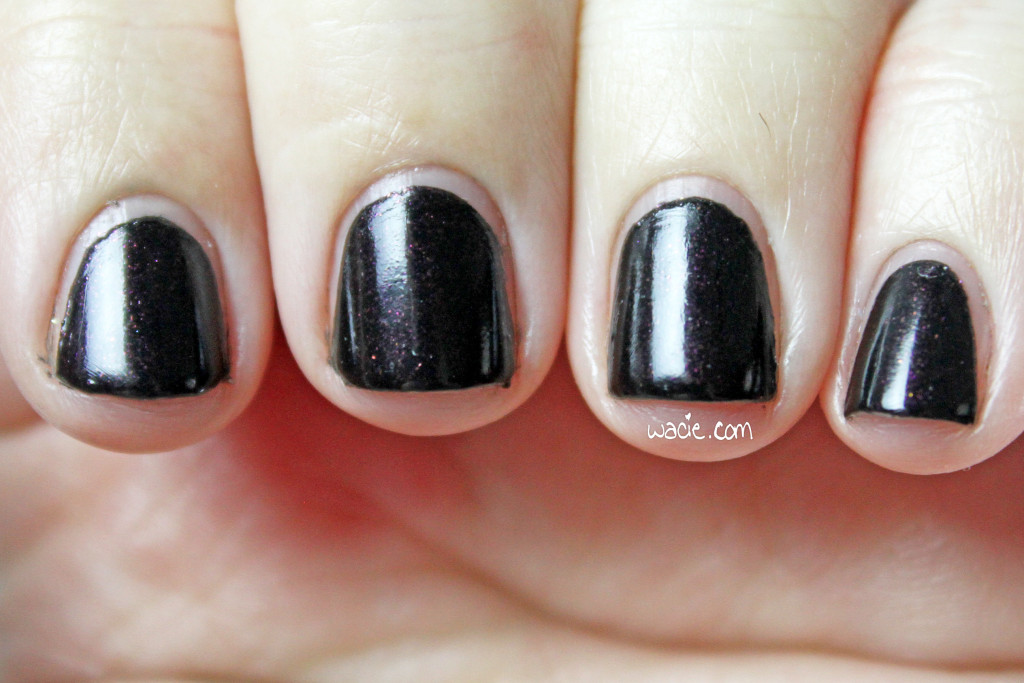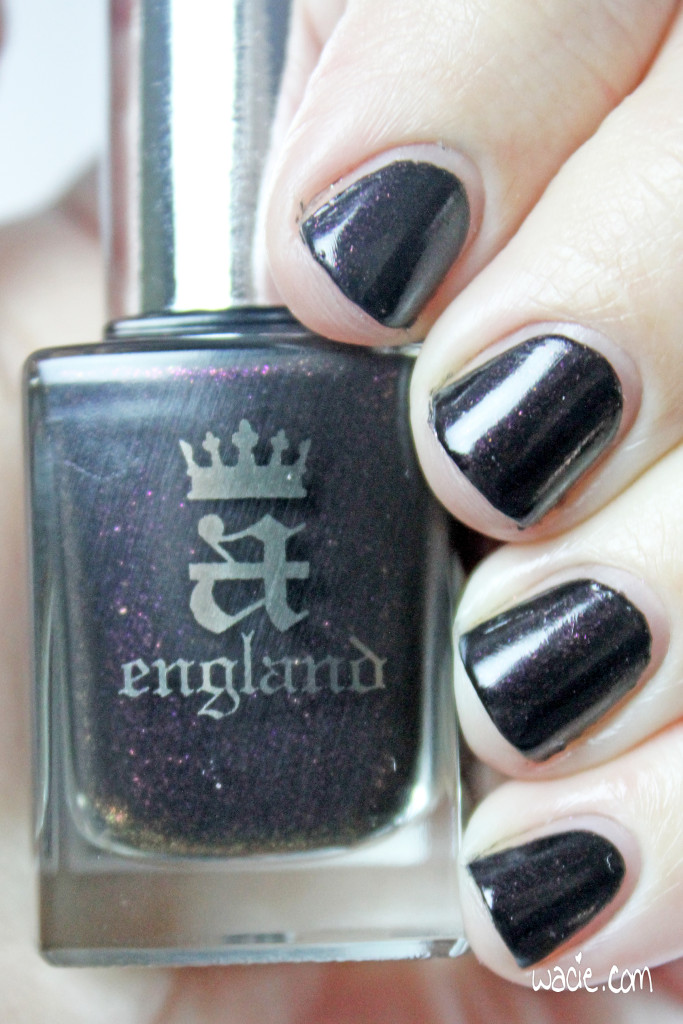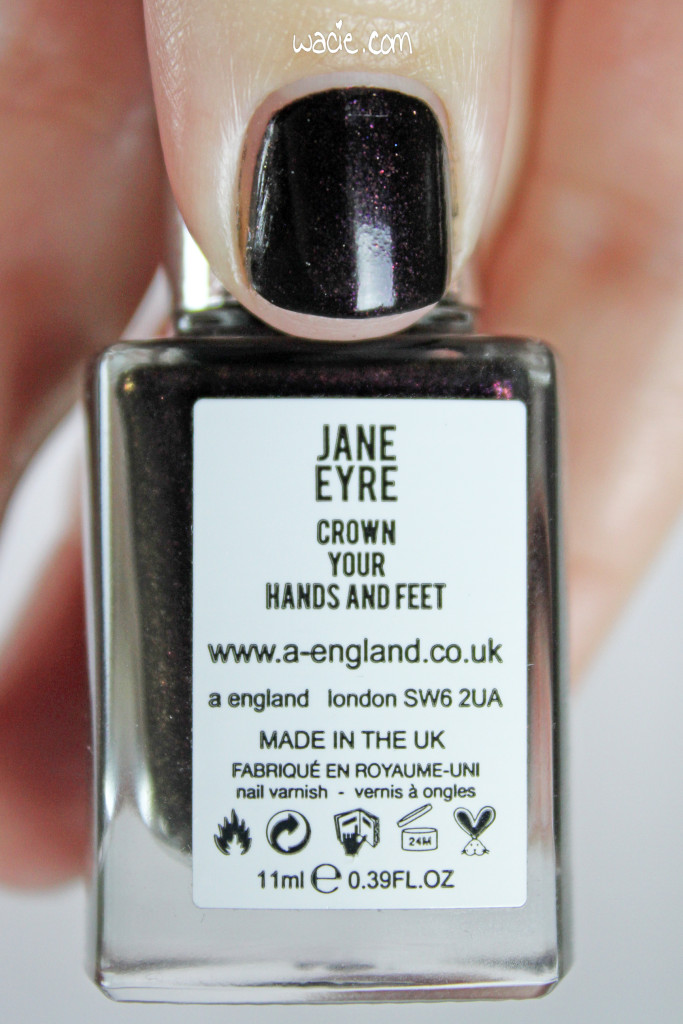 Jane Eyre is a black polish with red-to-gold shifting shimmers. I got perfect opacity in the first coat, so the three I added were completely unnecessary. Drying times were very fast, and it dries with a satiny finish; top coat is definitely a must if you want to bring out those red shimmers. In my experience, the black is very opaque, and as you can see in my indoor studio photos, it obscures most of the shimmer, with or without top coat. In the sunlight photos below, it's much more reactive and visible. The consistency of the formula was just right; it was really easy to apply.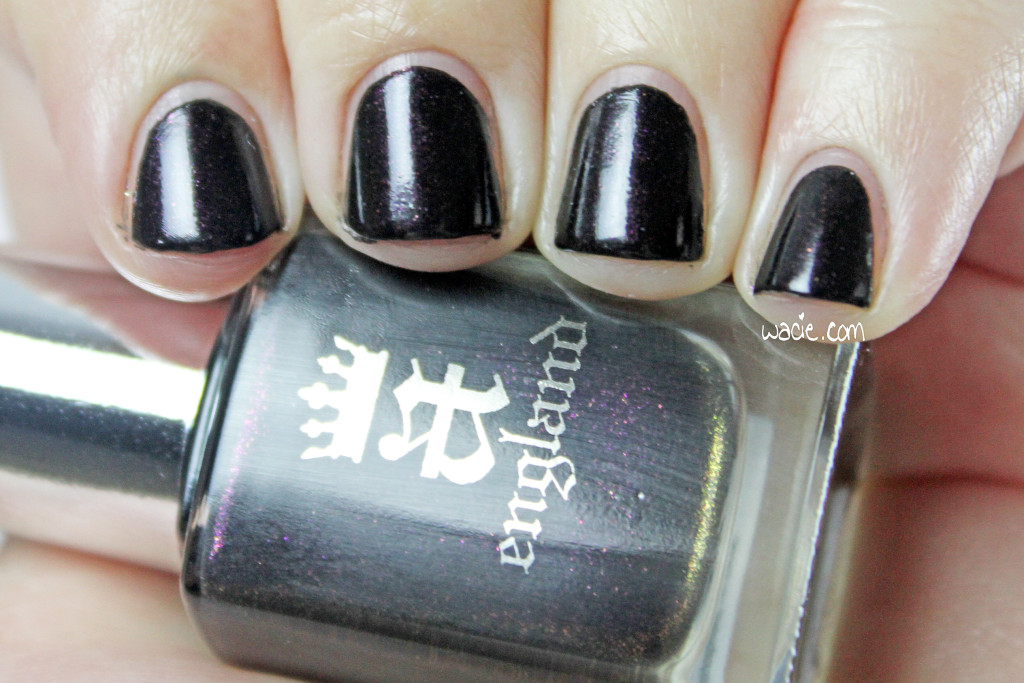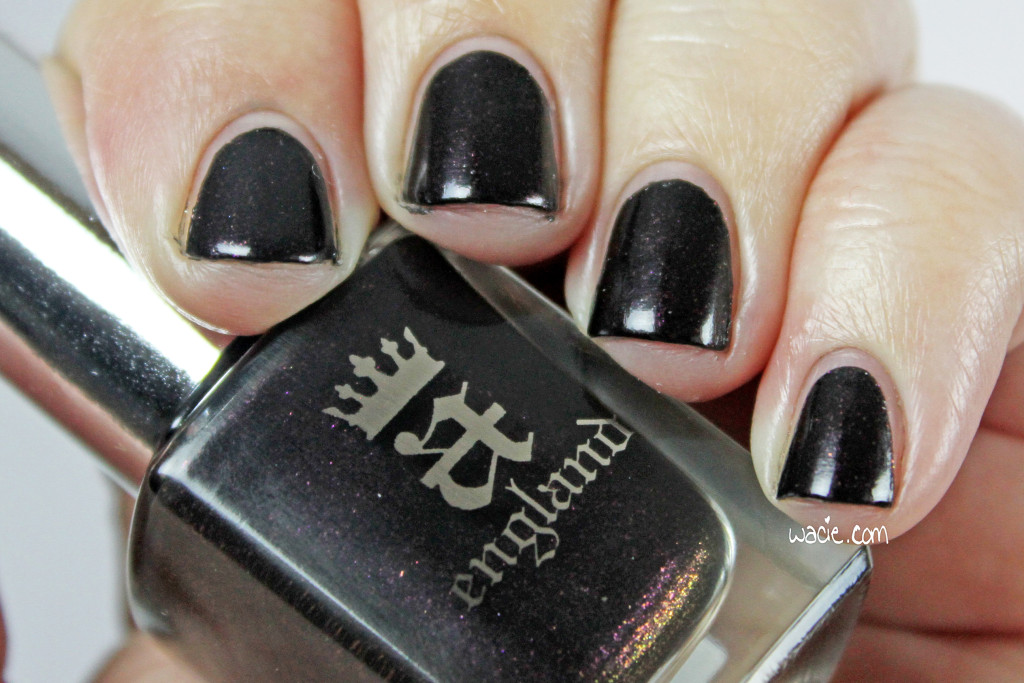 Jane Eyre is my favorite book, and that may or may not be the reason I bought this polish. I actually don't really know what led me to it; I found myself on A England's website for some reason, saw this polish as a monthly special, and I started browsing the US stockists to see who had a bottle in stock. I probably looked for three or four before I found one. I think it's a beautiful color, and I can absolutely see how the book might have inspired the polish: resentment, secrets, fire. (Seriously, go read the book.)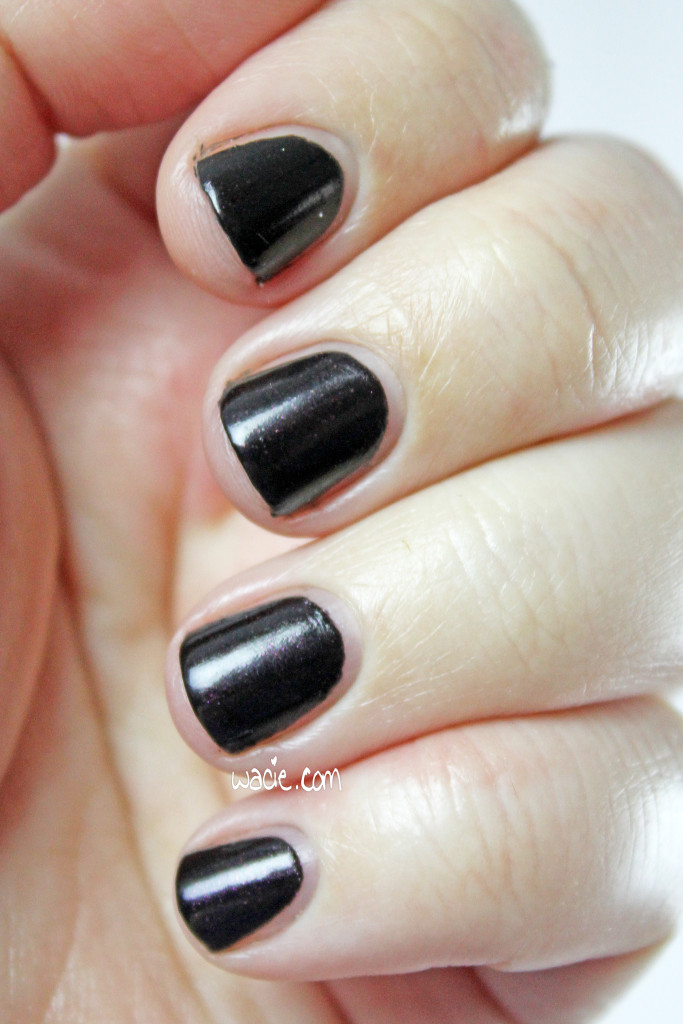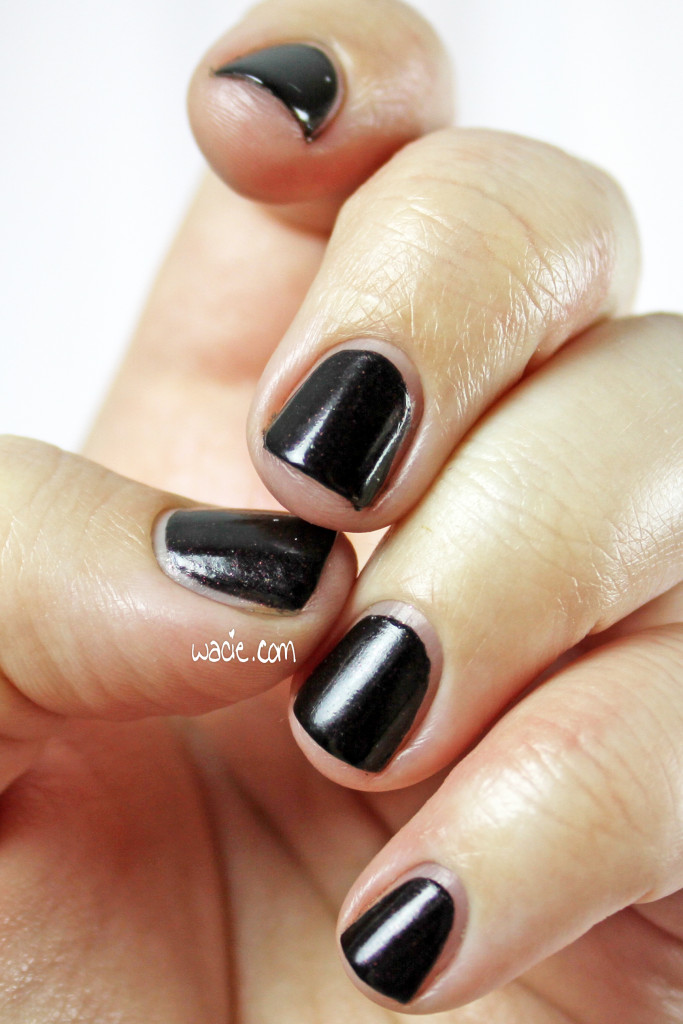 As I mentioned, the polish completely changes in the sunlight. It's mostly black indoors, but in the sun, the red really pops out. It's gorgeous. I'm really curious about A England's other polishes; I'm definitely going to try others in the future.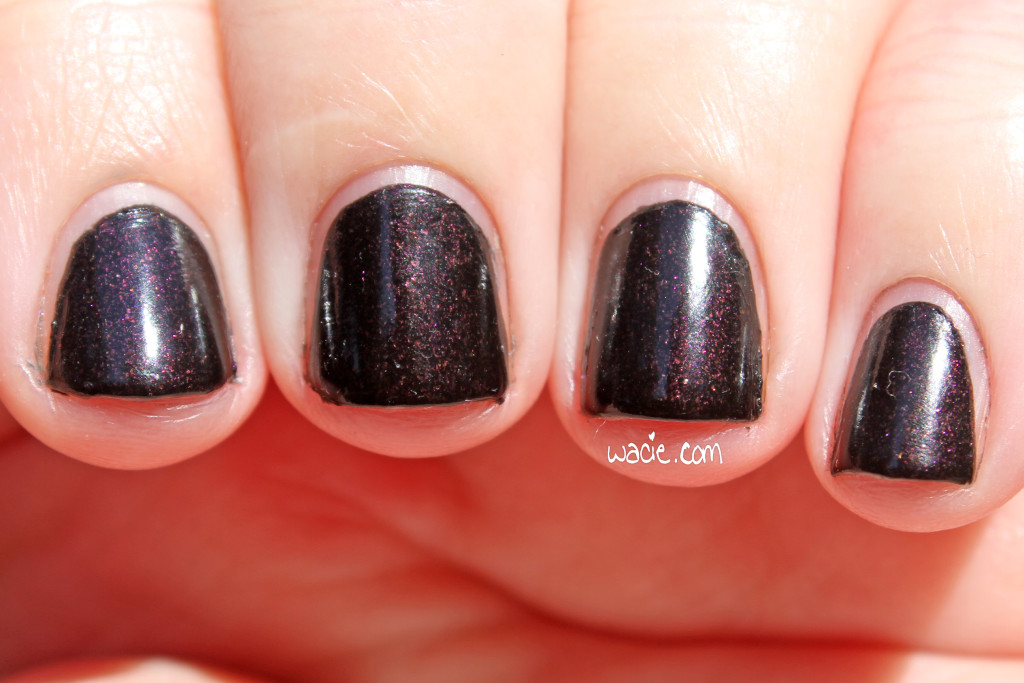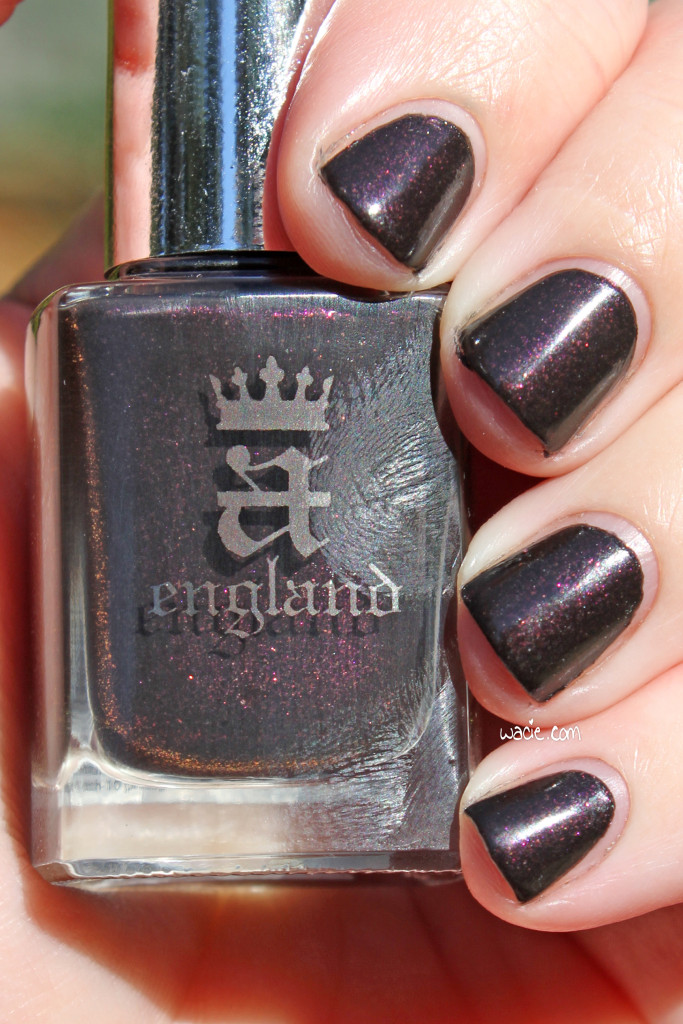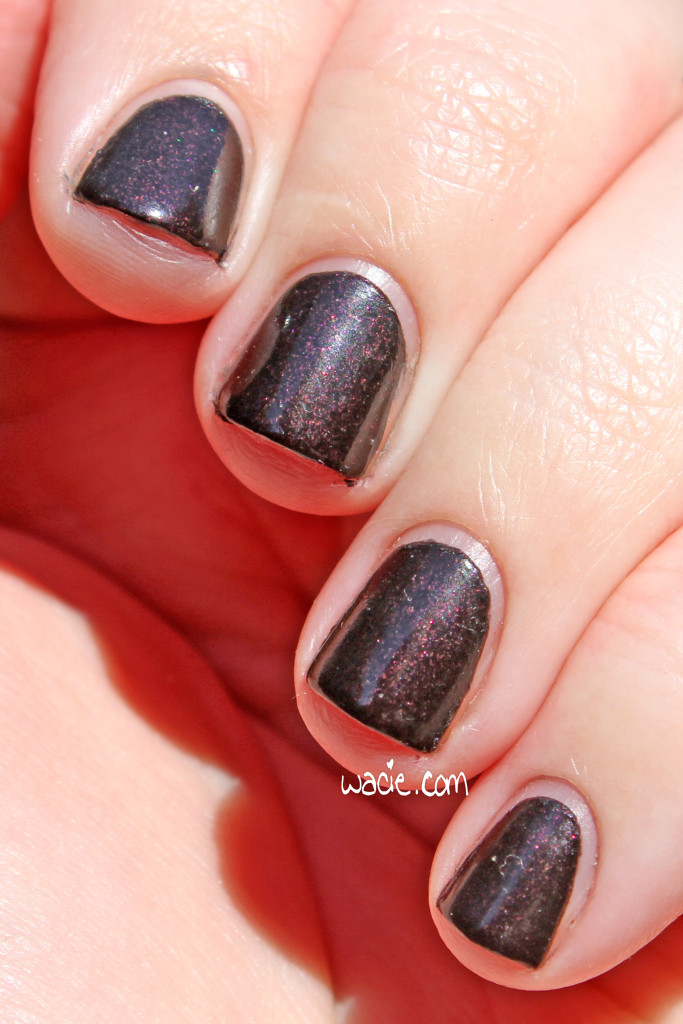 Check A England's website to see who stocks them in your country. I live in the US and got my bottle from Color4Nails.
I purchased this bottle myself.